Make spring a little sweeter with this collection of fun and easy Easter desserts. From simple cakes and cupcakes to adorable candy-filled eggs and carrot cake donuts, these cute Easter dessert ideas have a little something for every-bunny!
​
1. Painted Fondant Egg Cookies
Let the cookies be your canvas with this painted egg cookie project. Top your cookies with white fondant, then use icing colors and a decorating brush to add your own floral decorations.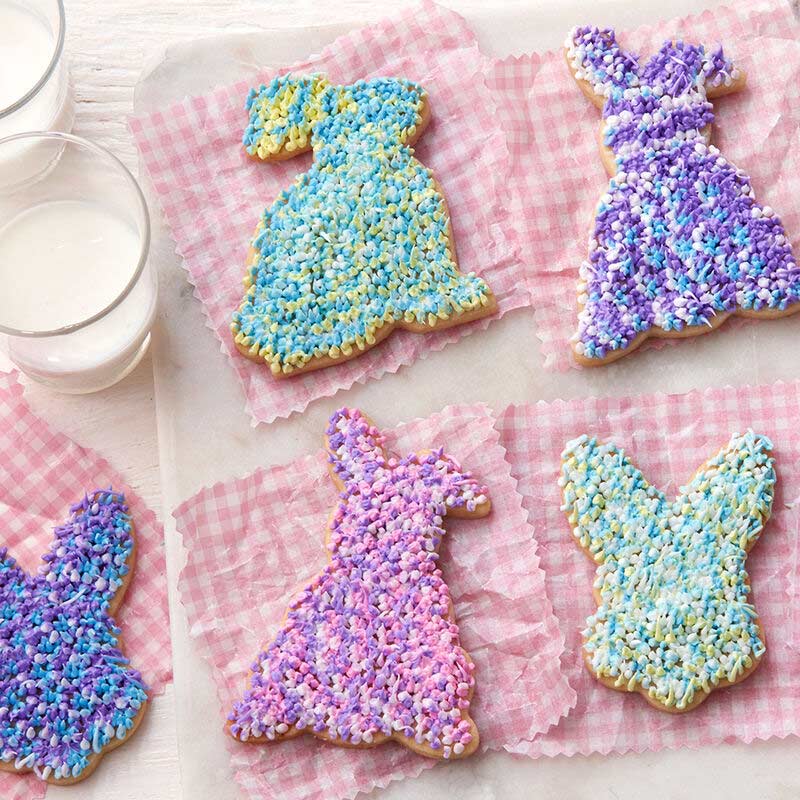 2. Shaggy Bunny Cookies
By using the specialty grass tip 233, you can create furry bunny cookies that kids will love. Create cool color effects by striping your bag before you start piping.
3. Carrot Cake Donuts with Cream Cheese Glaze
Need an idea for Easter brunch? These carrot cake donuts are an easy alternative to classic carrot cake and a great addition to your breakfast spread.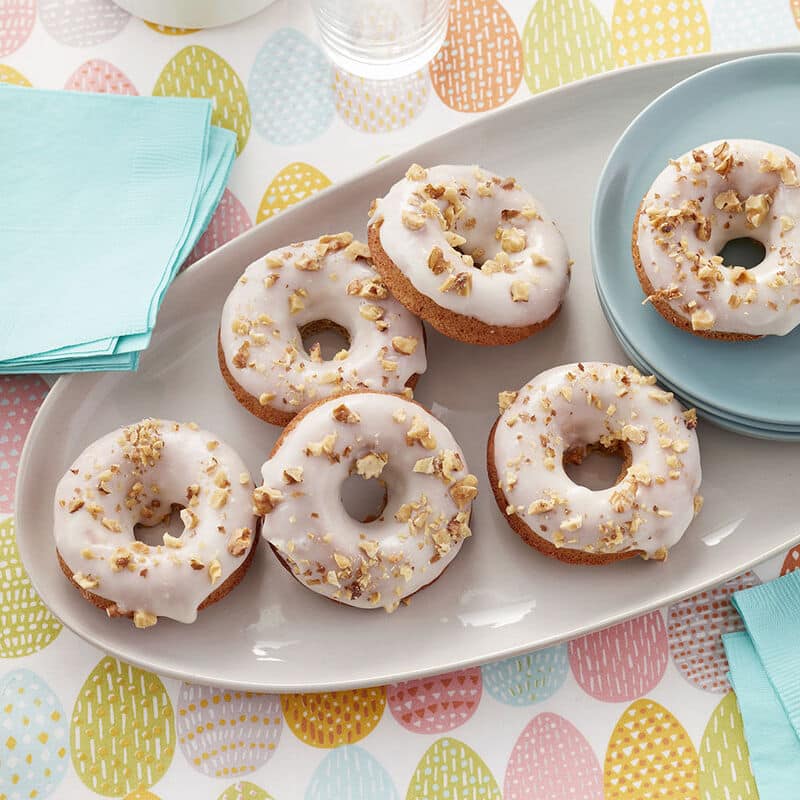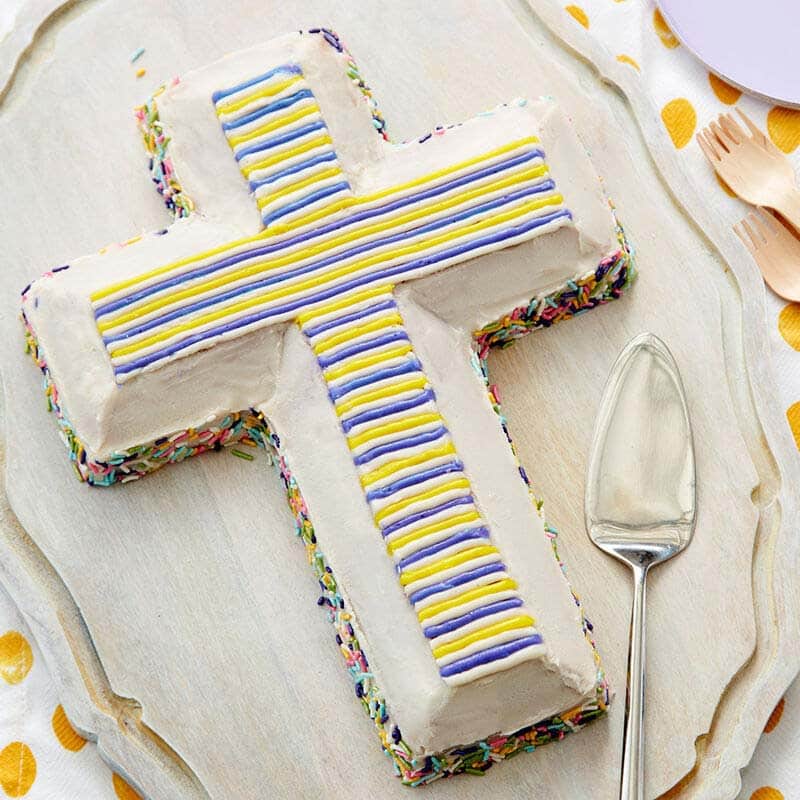 4. Pastel Cross Cake
A lovely cake for Easter or a spring baptism, this cross cake is topped with lines of violet, yellow and white icing and decorated with a border of colorful sprinkles.
5. Herb Crown Lamb Cake
This adorable lamb cake is ready for spring. Adorned with a ring of fresh herbs, this simple Easter dessert is the perfect crowning touch to your spring celebration.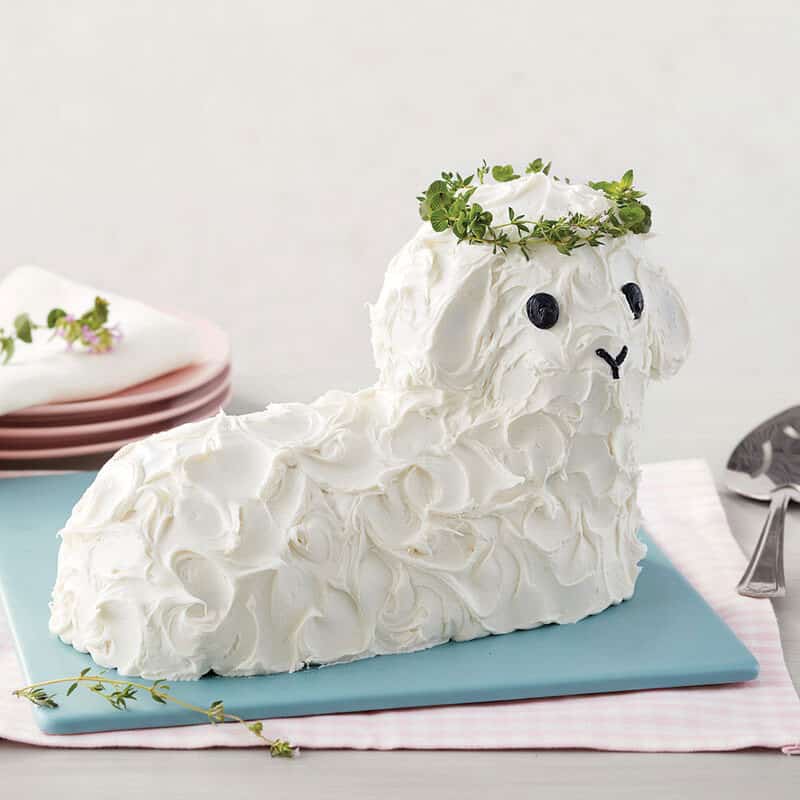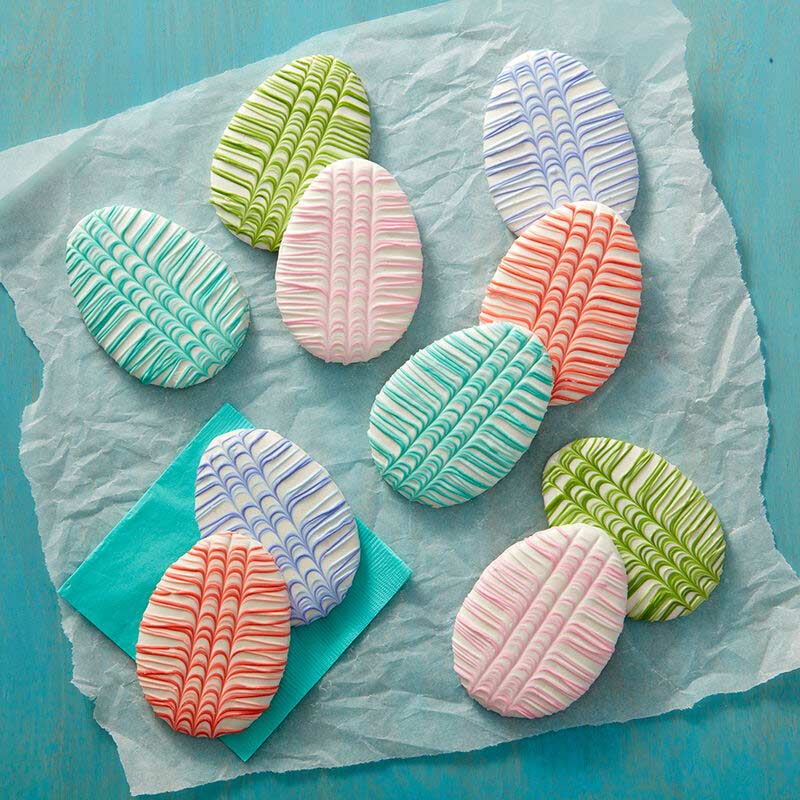 6. Easter Egg Cookies
Forgo decorating the real eggs and have fun coloring egg cookies for Easter! Decorated with Candy Melts candy, these cookies are great for stuffing in Easter baskets or giving as gifts to friends and neighbors.
7. Bunny Butt Cone-cakes
Featuring cute pink and teal bunny tails, these bunny butt cone-cakes are a fun and trendy way to celebrate Easter. Use the Baking Cone Rack to bake your cone-cakes, then add color with Candy Melts candy and Color Mist food color spray.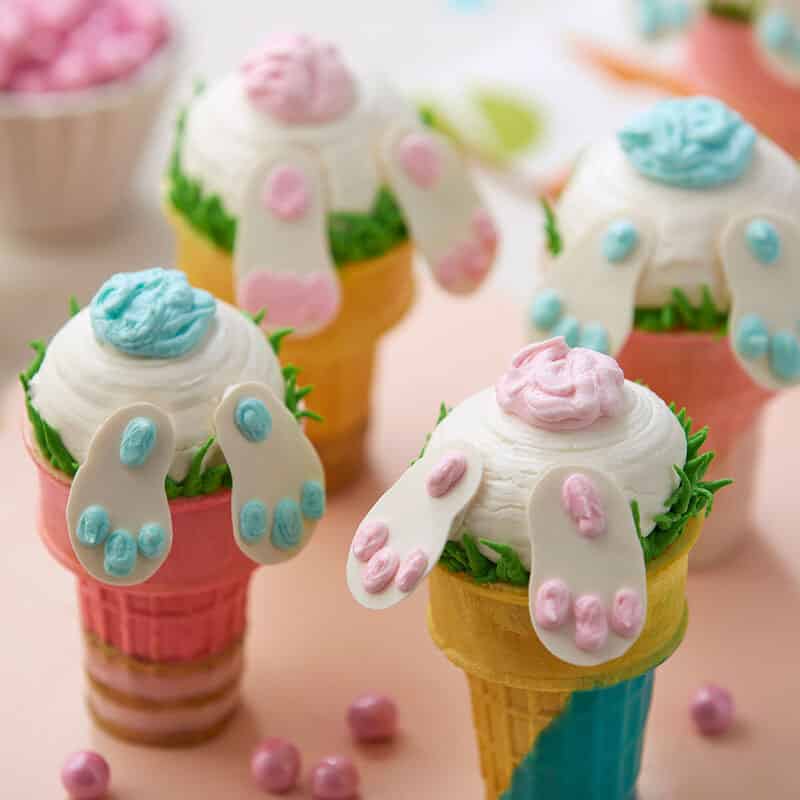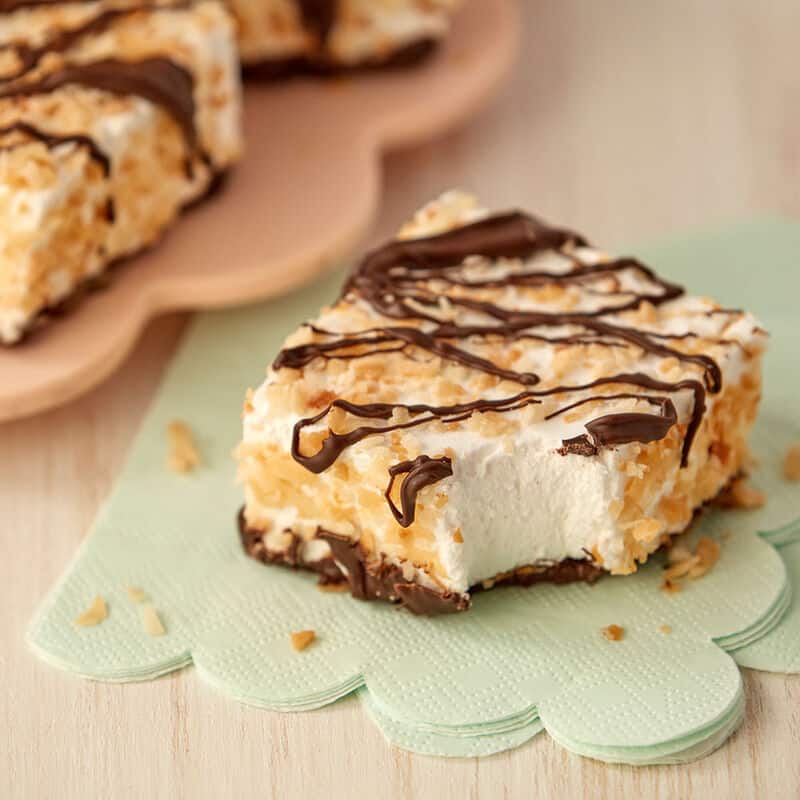 8. Toasted Coconut Marshmallows
Homemade marshmallows are coated with toasted coconut and dipped in melted cocoa candy for the perfect springtime treat. Serve alongside a cup of hot cocoa or coffee.
9. Blooming Embroidered Cupcakes
Get the look of lace with these elegant embroidered cupcakes. A simple technique that looks exquisite, these treats are great for Easter, Mother's Day or a spring shower celebration.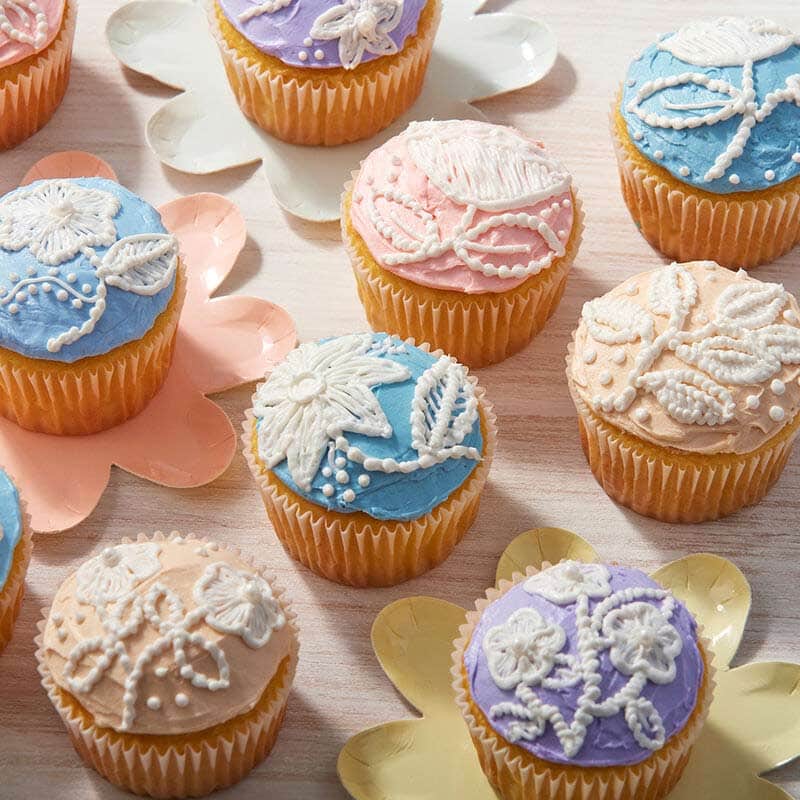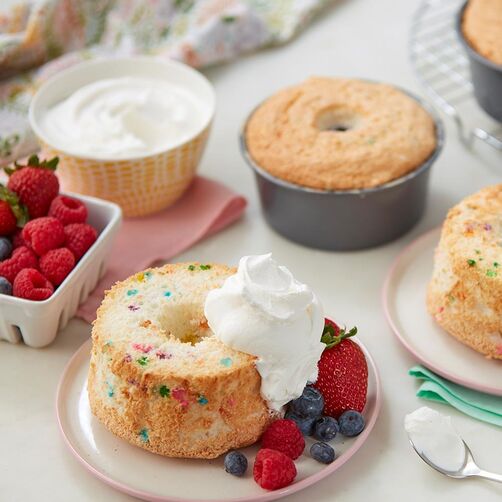 10. Mini Confetti Angel Food Cakes
No need to slice this dessert – made using the mini angel food cake pans, these individual cakes can be topped with whipped cream and berries for a light and refreshing treat that won't fill you up.
11. Pastel Macaron Cake
Make your Easter cake even sweeter with pastel macaron cookies. An eye-catching dessert that's perfect for spring, this cake is almost too pretty to eat!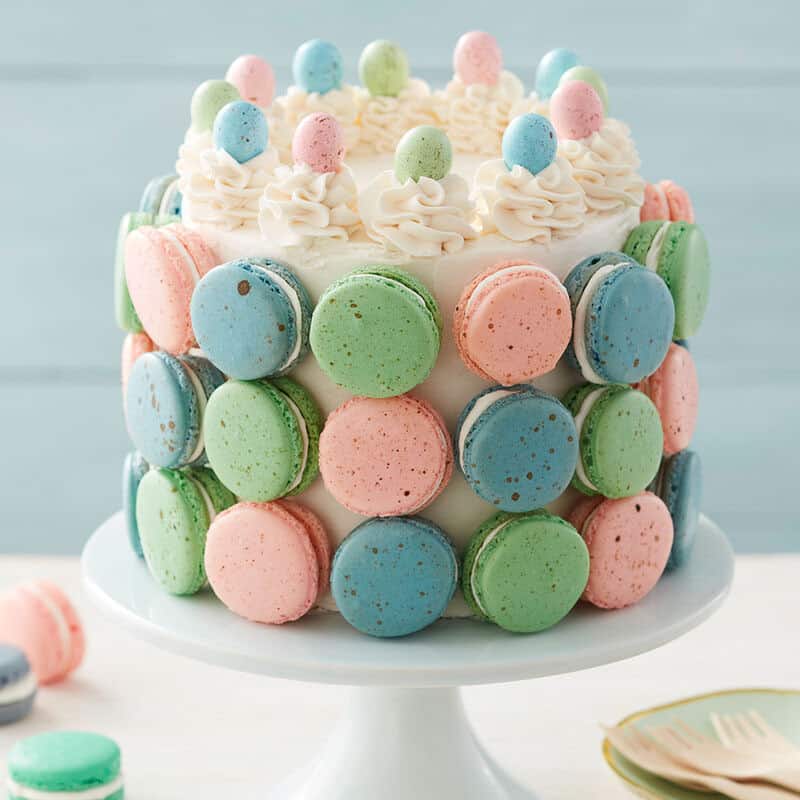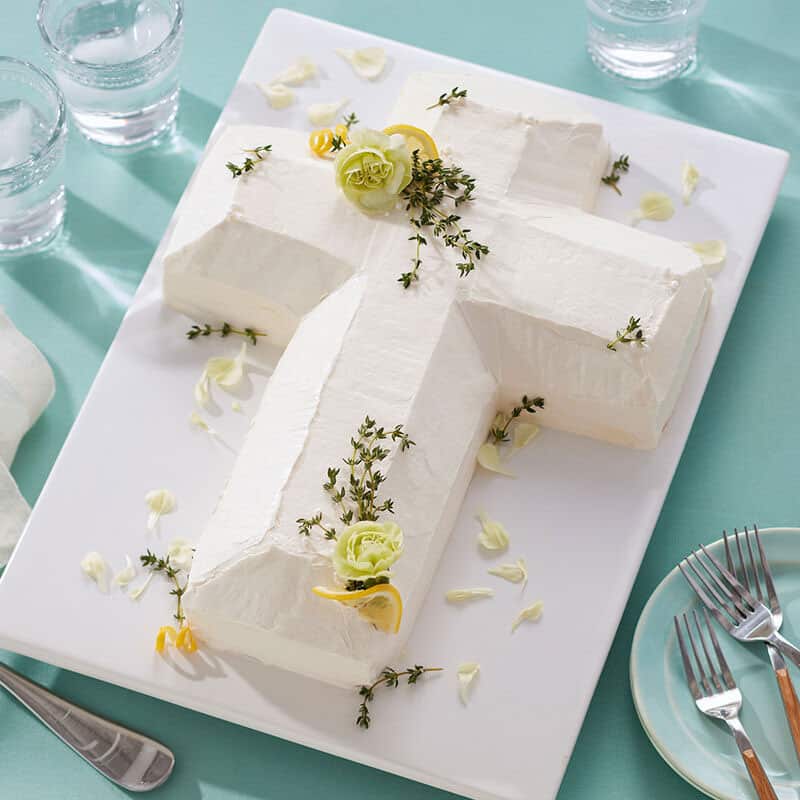 12. Herb and Lemon Spring Cross Cake
Decorated with lovely sprigs of fresh thyme, sliced lemons and mini carnations, this cake makes a lovely addition to your religious celebration.
13. Sweet Easter Bunny Cake
With dreams of jellybeans, chocolates and colorful candy eggs, this sweet bunny cake can't wait for your Easter celebration. Simple decorating techniques makes this cake easy for any any-bunny!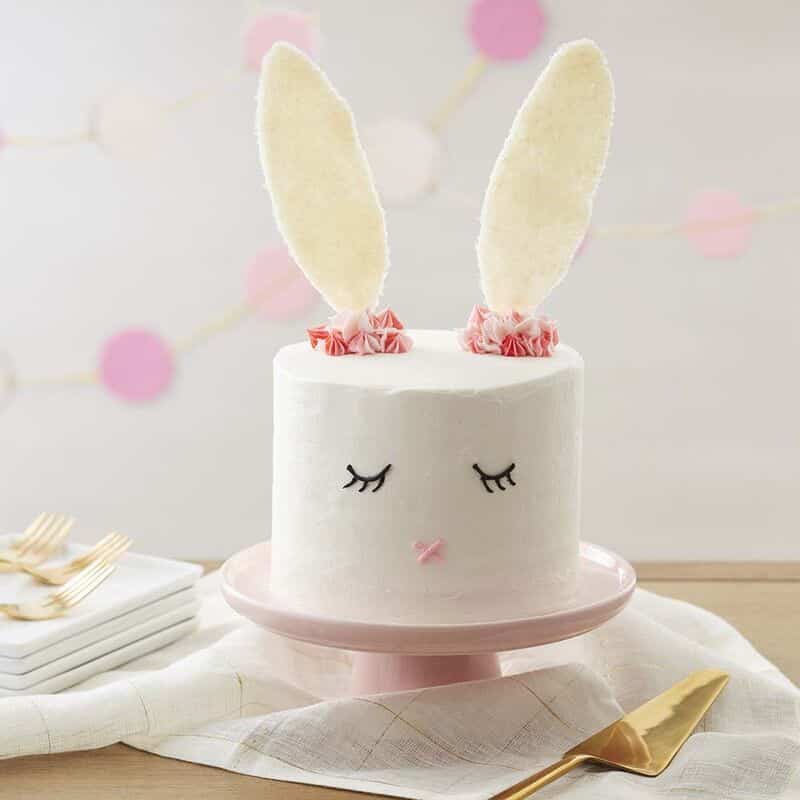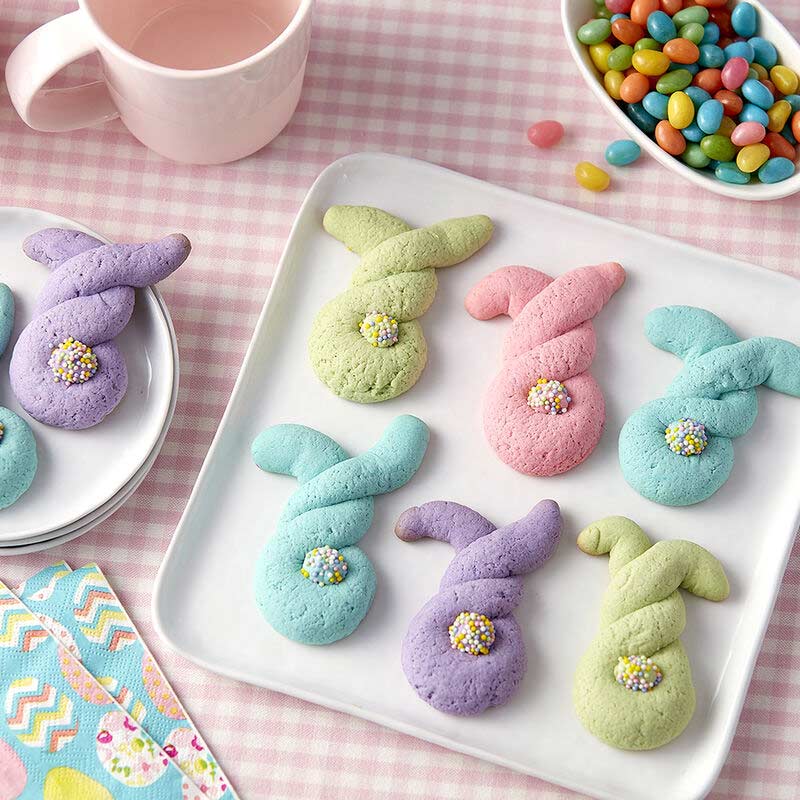 14. Twisted Bunny Cookies
Kids and adults will have fun shaping and baking these twisted bunny cookies. Tuck them into Easter baskets or arrange on a platter for Easter dessert!
15. Bunny Topped Cupcakes
Hop to it and decorate your Easter cupcakes with cute candy bunnies. The bright icing swirls are eye-catching on any Easter dessert table.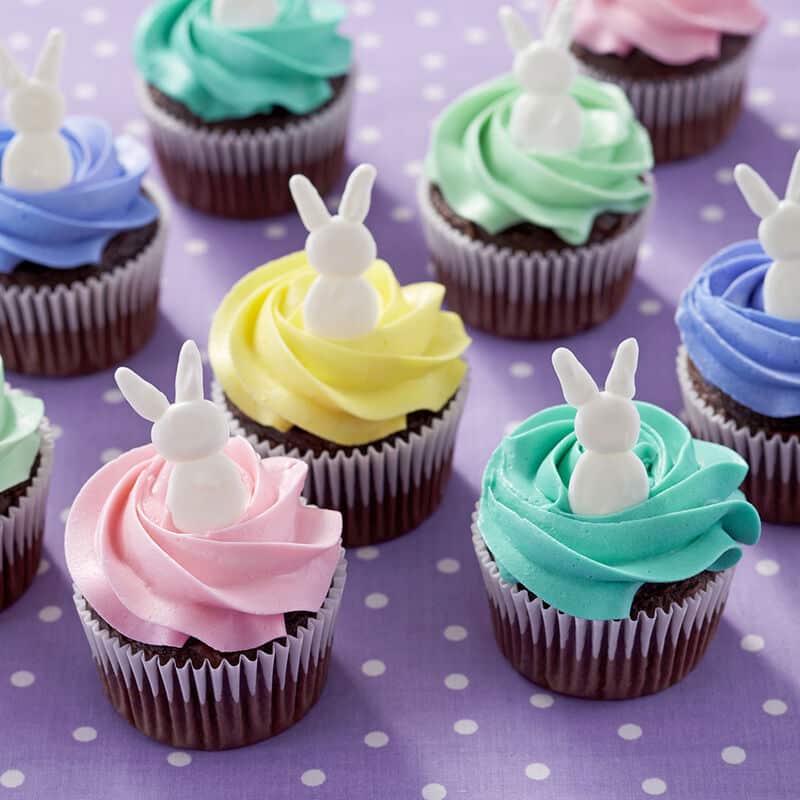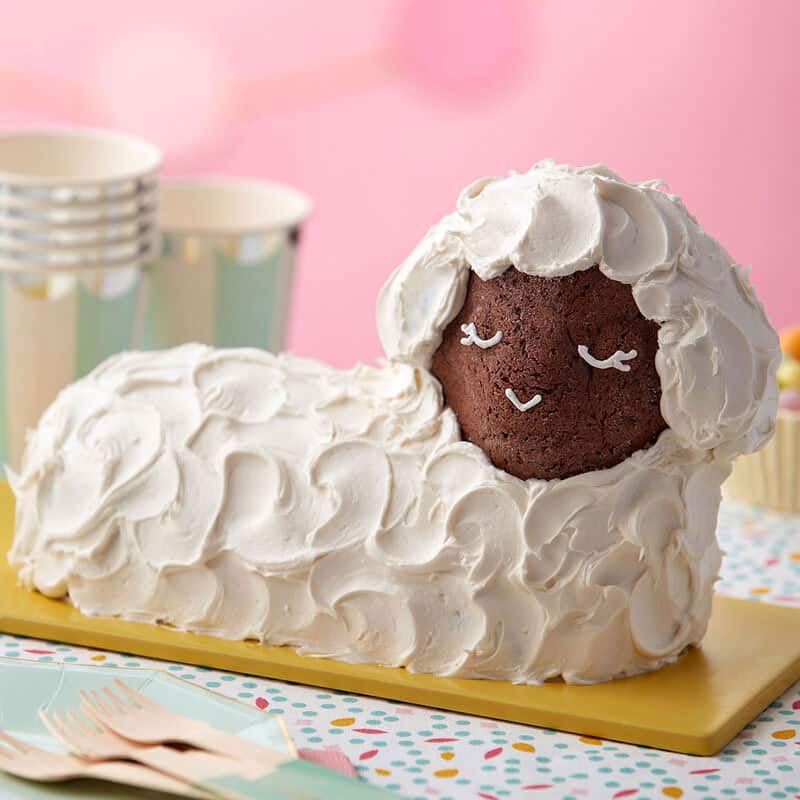 16. Sweet Chocolate Lamb Cake
No Easter dinner is complete without a lamb cake! Make your favorite chocolate cake recipe, then use swirls of white buttercream frosting for fluffy decoration.
17. Fruity Spring Donuts
Feel a little better about eating a donut (or two!) with these spring donuts. Topped with various dried fruits, these homemade donuts are great for Easter or Mother's Day brunch.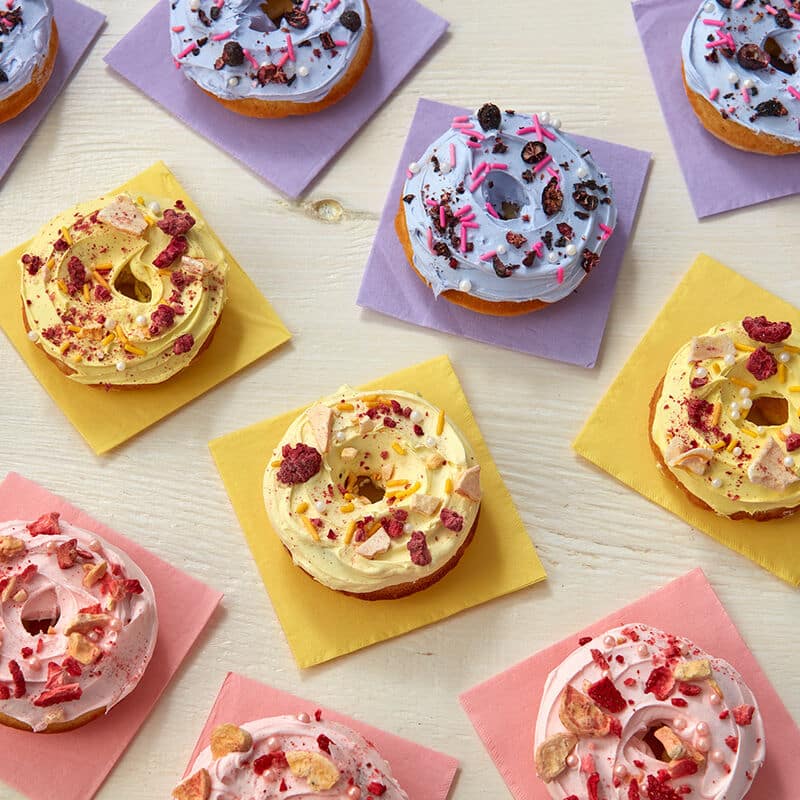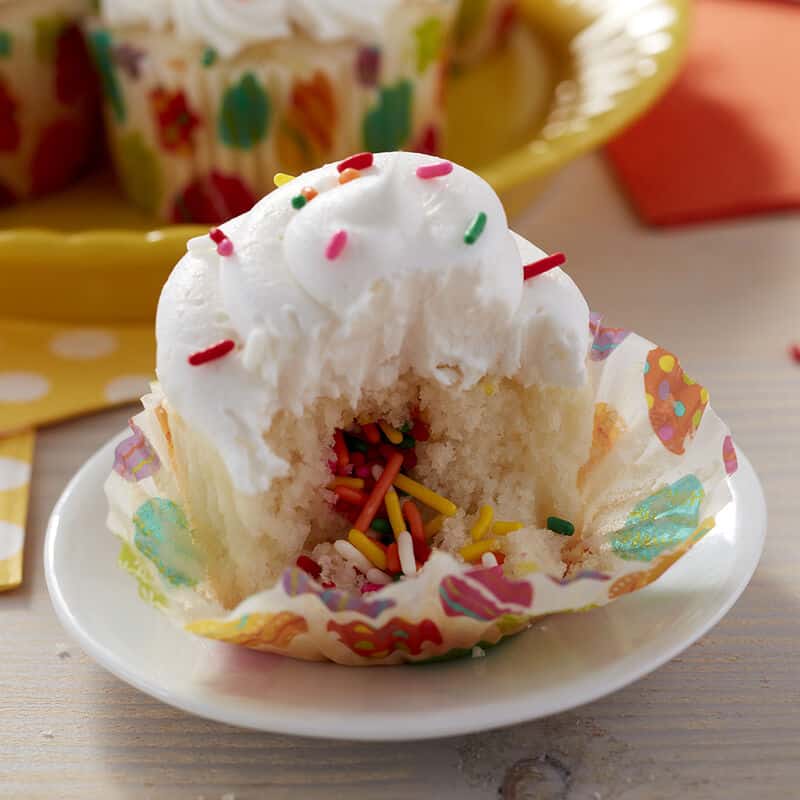 18. Surprise Inside Springtime Sprinkle Cupcakes
Springtime is full of surprises! One bite of these delicious cupcakes reveals the sprinkle-filled center that's sure to surprise your guests.
19. Golden Egg Cake
Topped with golden chocolate eggs and a beautiful watercolor icing design, this Easter cake is a simple and elegant way to treat your friends and family.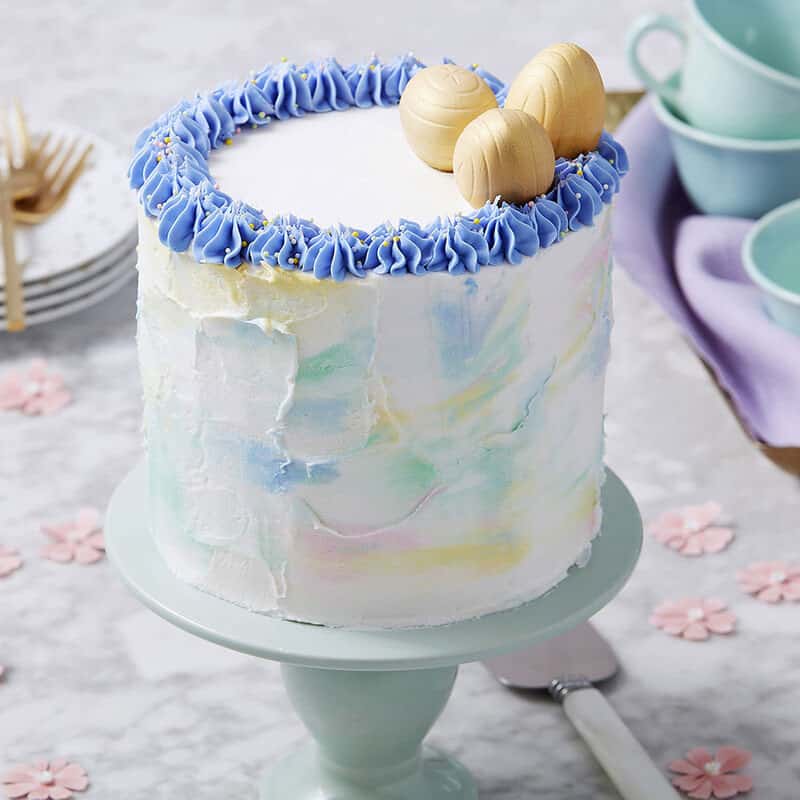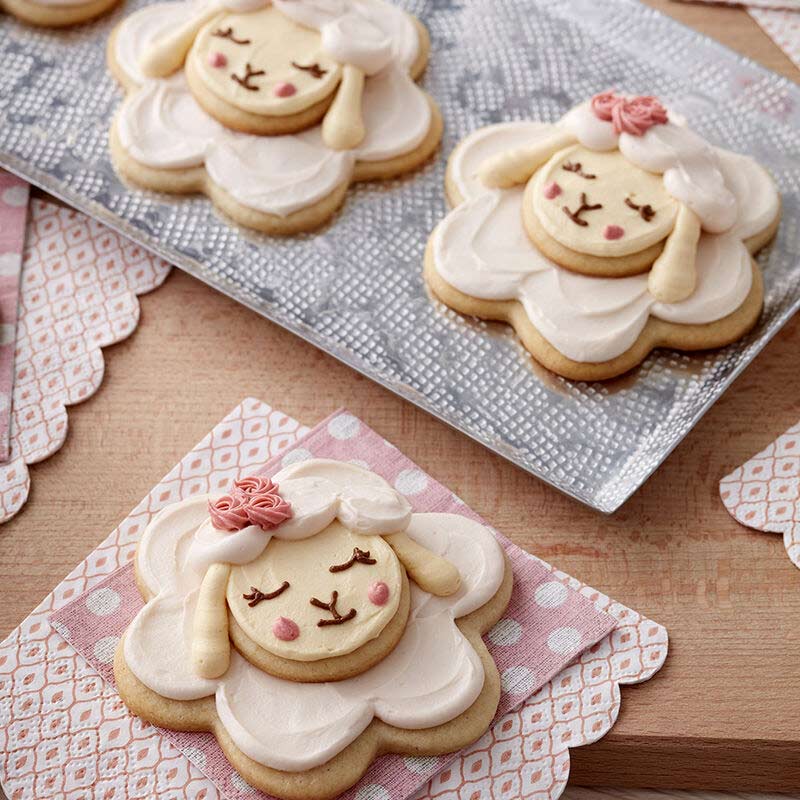 20. Little Lamb Cookies
Sweet and fluffy, these little lamb cookies are a precious springtime sweet. Stacked and iced, these cookies make a clever dimensional treat for Easter or baby showers.
21. Carrot Cupcake Pull-Apart Cake
This carrot cake may look like a cake, but it's actually made of cupcakes. Arrange your cupcakes in a carrot shape, then ice them all together for a fun grab and go treat.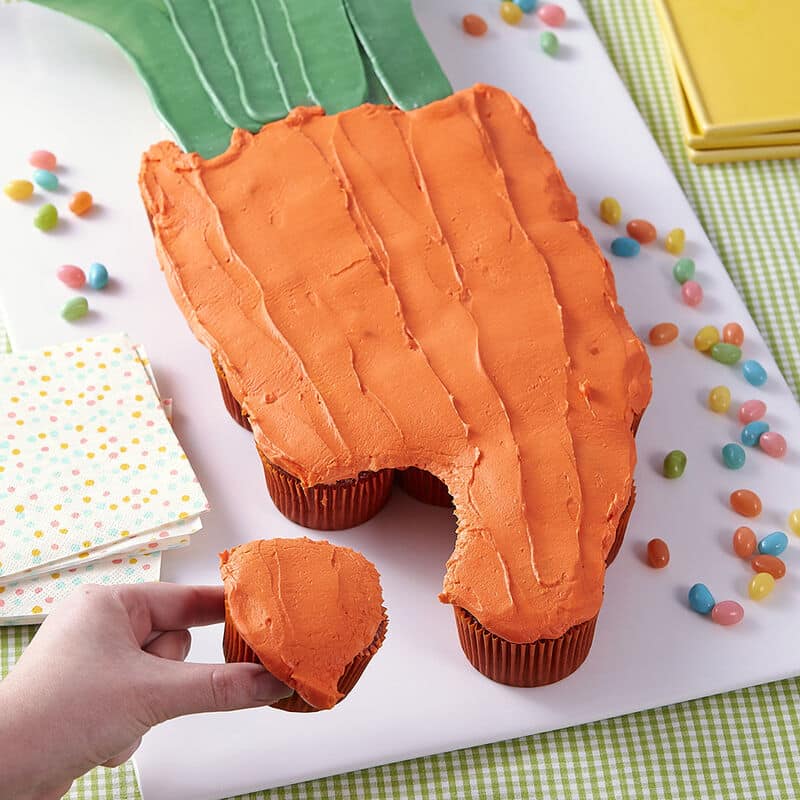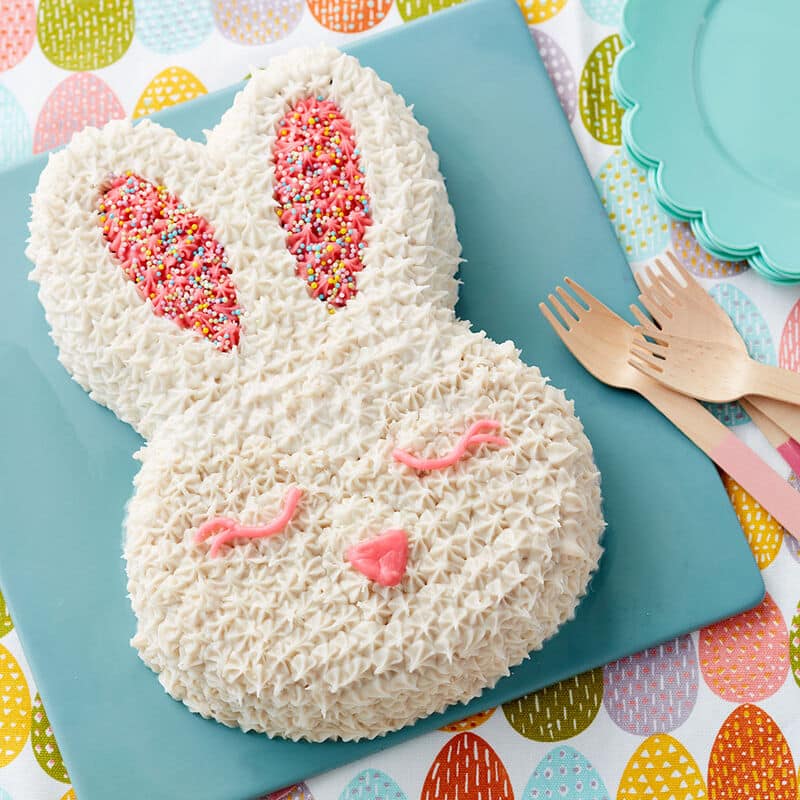 22. Bunny Face Easter Cake
Looking for a quick and easy Easter dessert to make this year? Look no further than this cute bunny cake. This cake is made using the Bunny Cake Pan, then decorated with icing pouches and nonpareils.
23. Easter Fluffy 3D Lamb Cake
Create a fun textured design on your lamb cake by using a zigzag pattern to create the fur. An adorable treat for Easter or a baby shower, this lamb cake is ready to celebrate!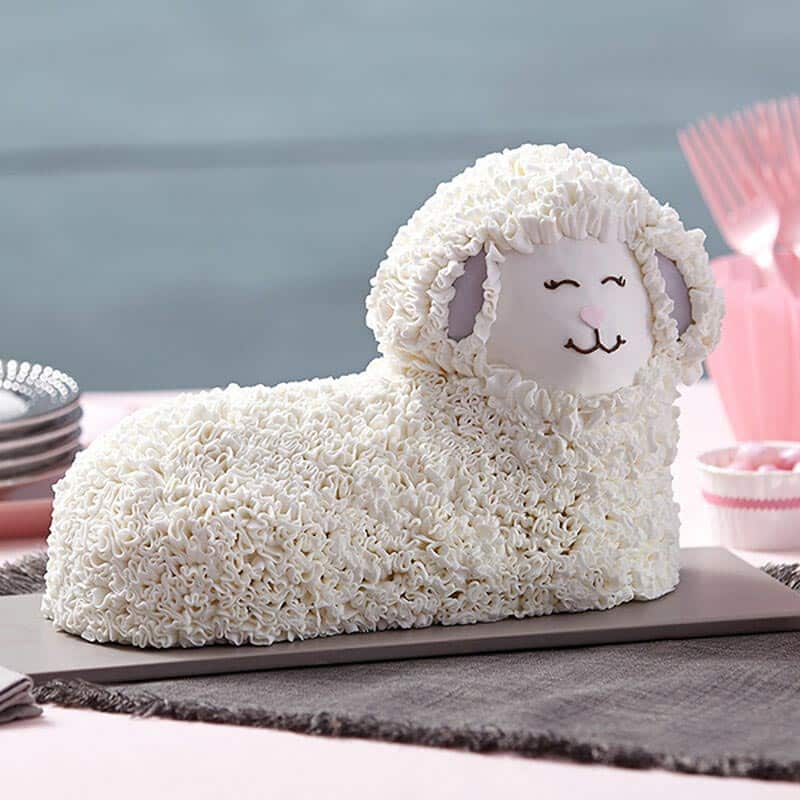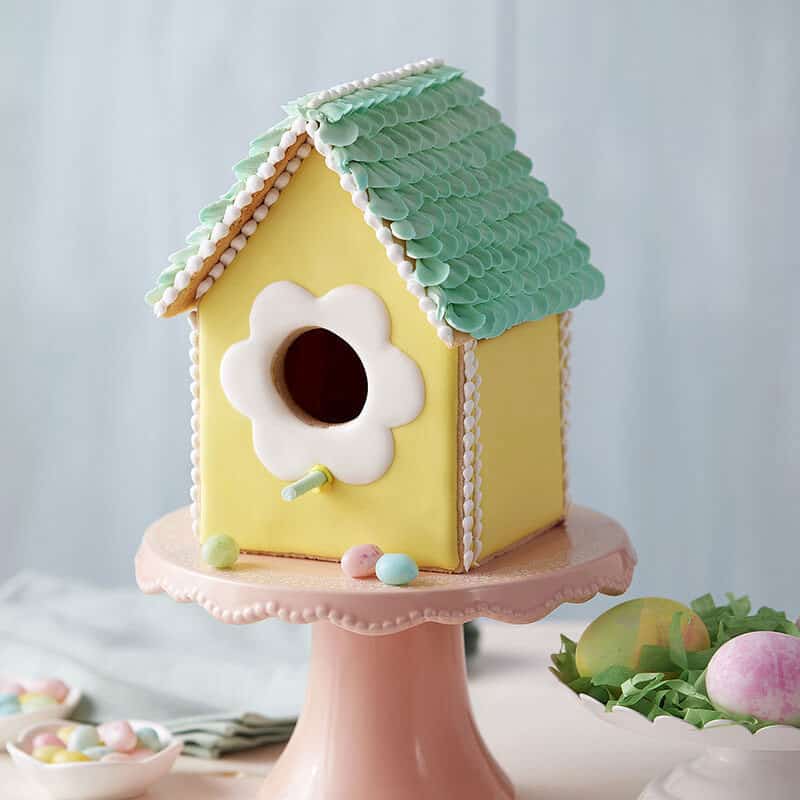 24. Cookie Birdhouse
Gather the family together to bake and decorate this cookie birdhouse. A cute centerpiece for Easter or a baby shower, this project is simple enough for even beginning decorators.
25. Purple Cross Cake
With two lovely shades of purple icing, this cross cake is an easy and quick treat for christenings, baptisms, Easter and more. Simply ice your cake in light purple, then top it with dark purple rosettes.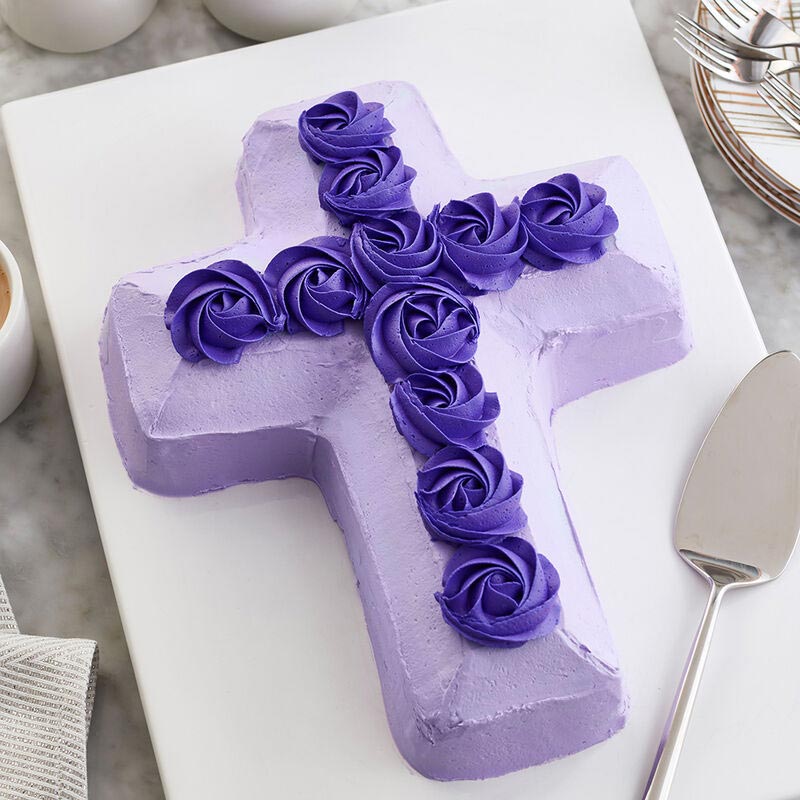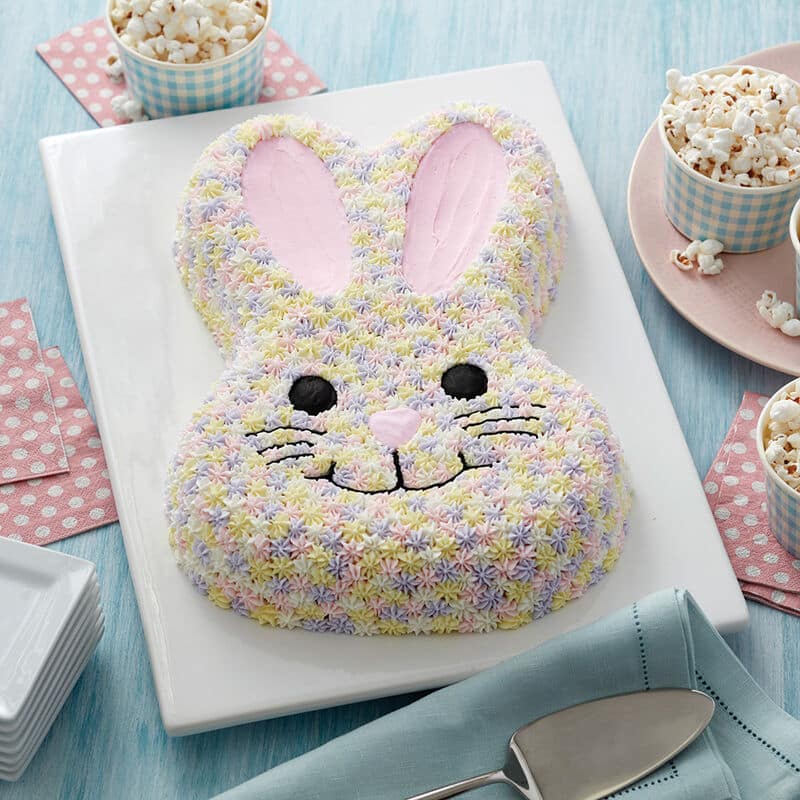 26. Pastel Bunny Cake
Decorated with shades of yellow, purple and pink icing, this pastel bunny cake is a fun seasonal treat that's perfect for any spring holiday.
27. Watercolor Bunny Cake
Do you spot the rabbit hiding in this colorful cake? Decorated with pastel pink, teal, yellow and purple icing, this bunny cake is a beautiful way to finish your Easter meal.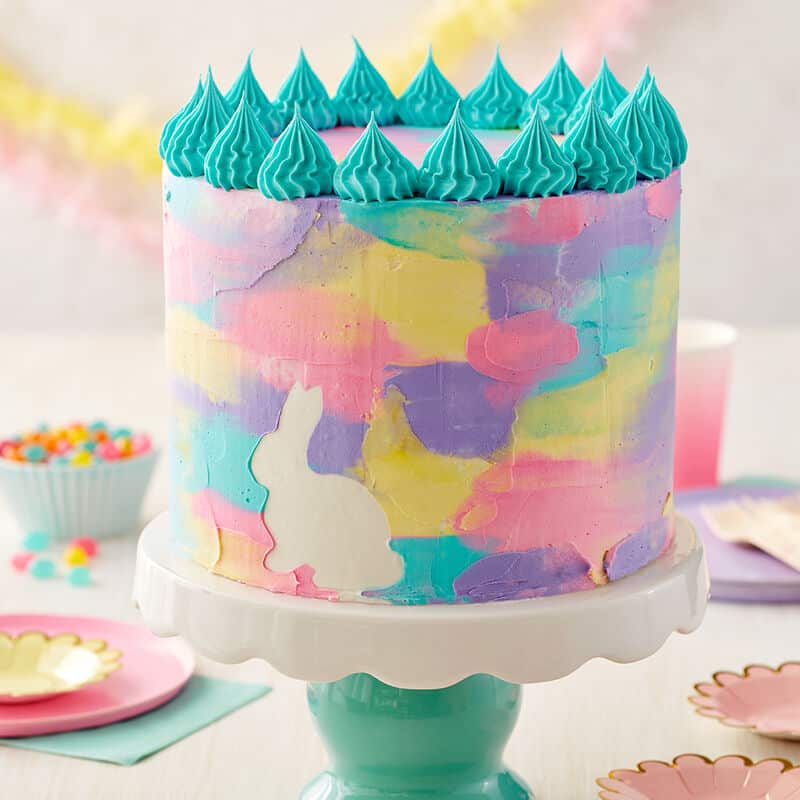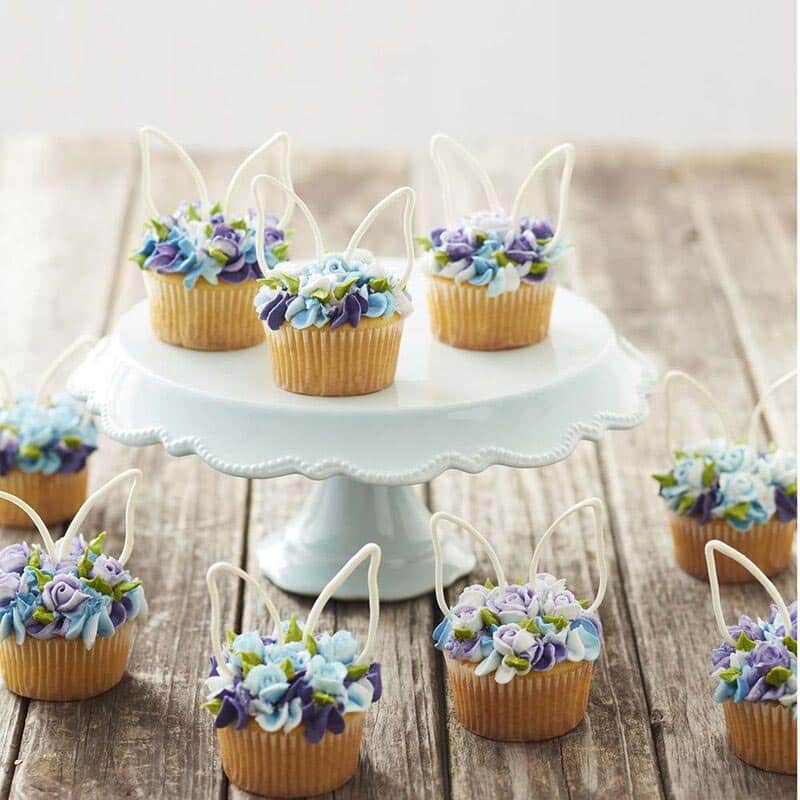 28. Blooming Easter Cupcakes
Topped with simple piped flowers and candy bunny ears, these Easter cupcakes are stunning and elegant.
29. Speckled Egg Statement Cake
Soft pastel colors make this springtime cake just as beautiful as it is delicious. Speckled candy eggs top this lovely Easter cake, and two-color flowers add texture and dimension.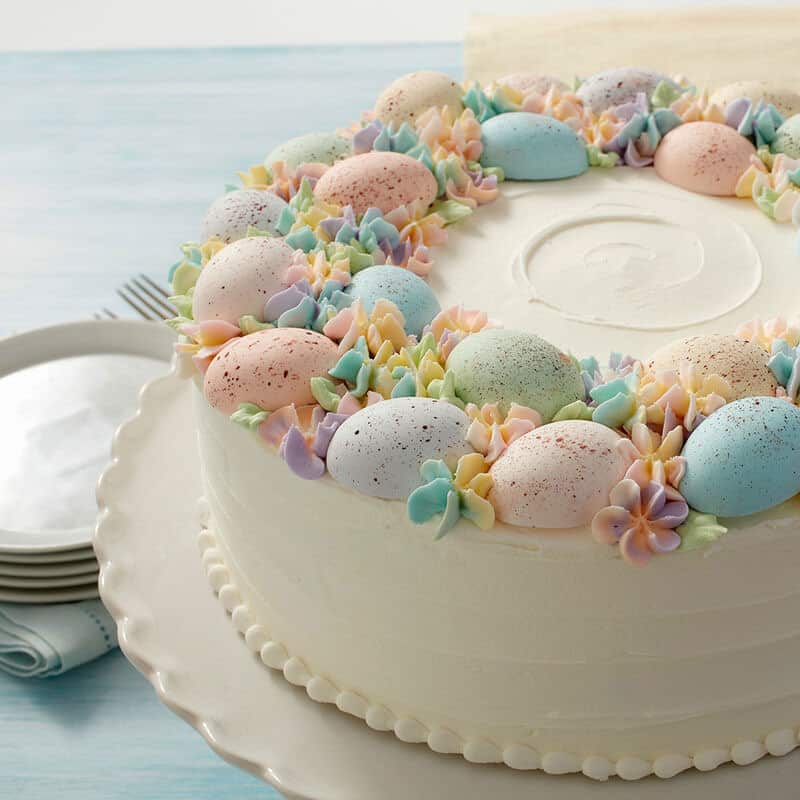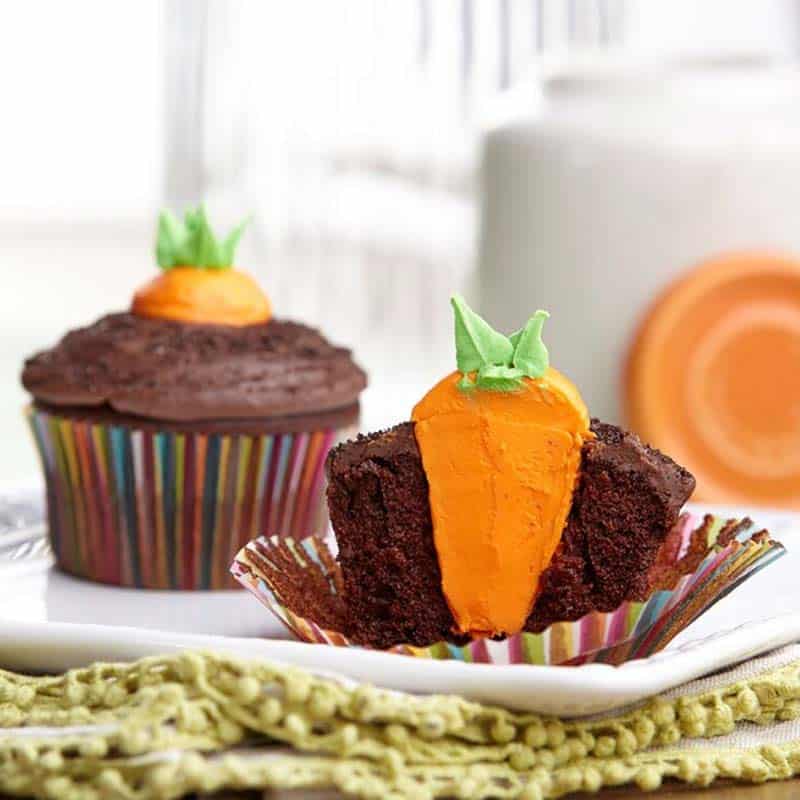 30. Carrot Garden Cupcakes
Slice these cupcakes in half to reveal a fun carrot hiding inside. A delicious treat for Easter or a baby shower, these cupcakes are perfect for icing lovers.
31. Spring Floral Cones
Upgrade the traditional cupcake with these elegant spring cones. Colorful leaves and flowers are made using a combination of Candy Melts candy and frosting and are arranged on a cake-filled cone for a simply stunning treat.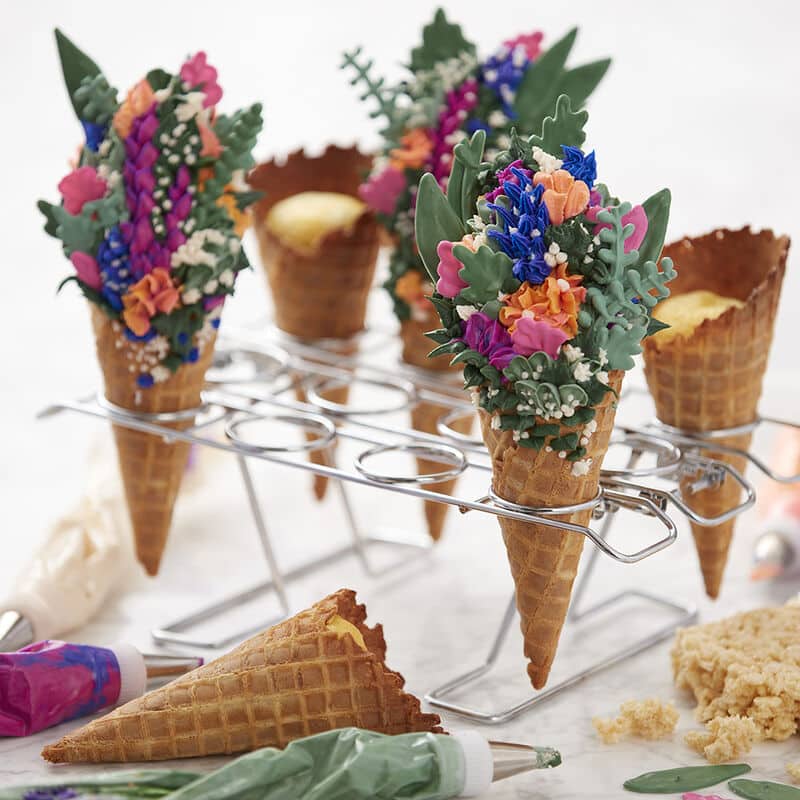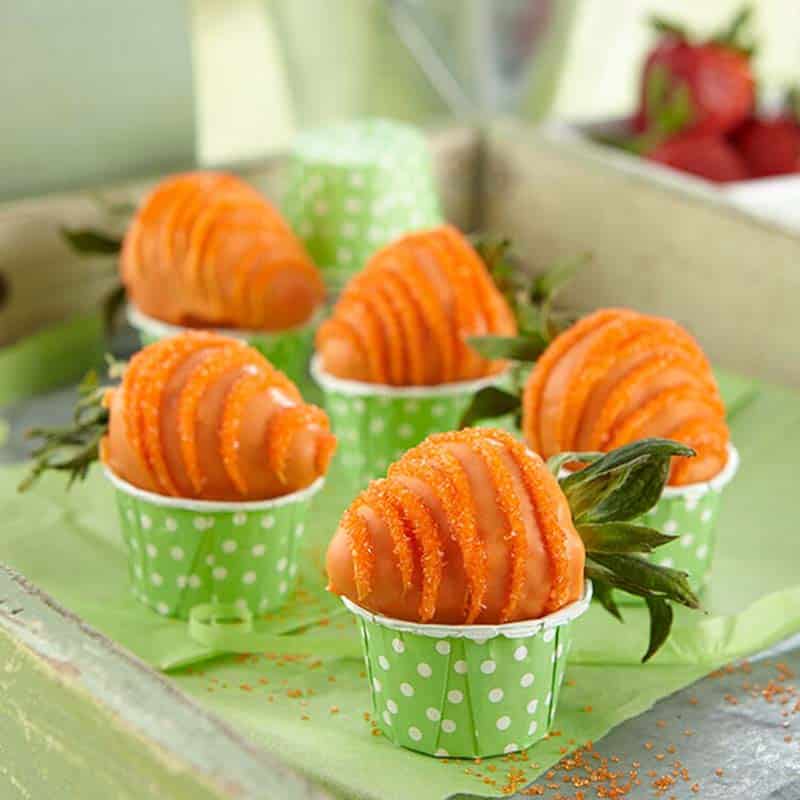 32. Candy-Coated Strawberries
Make carrots sweeter than ever! These candy-coated strawberries are decorated to look like sparkling carrots, the perfect treat for filling Easter baskets or serving to family at Easter brunch.
33. Fluffy Bunny Cake
Cover your bunny cake in fluffy white fur by using the 233 grass tip. This fluffy bunny cake is almost too cuddly to eat and makes a cute addition to your spring celebration.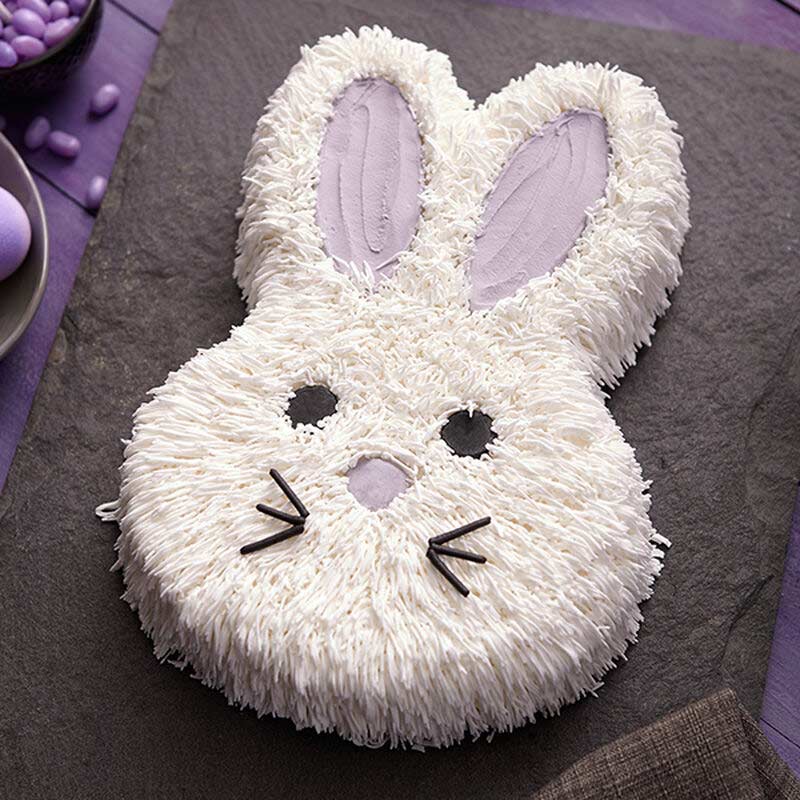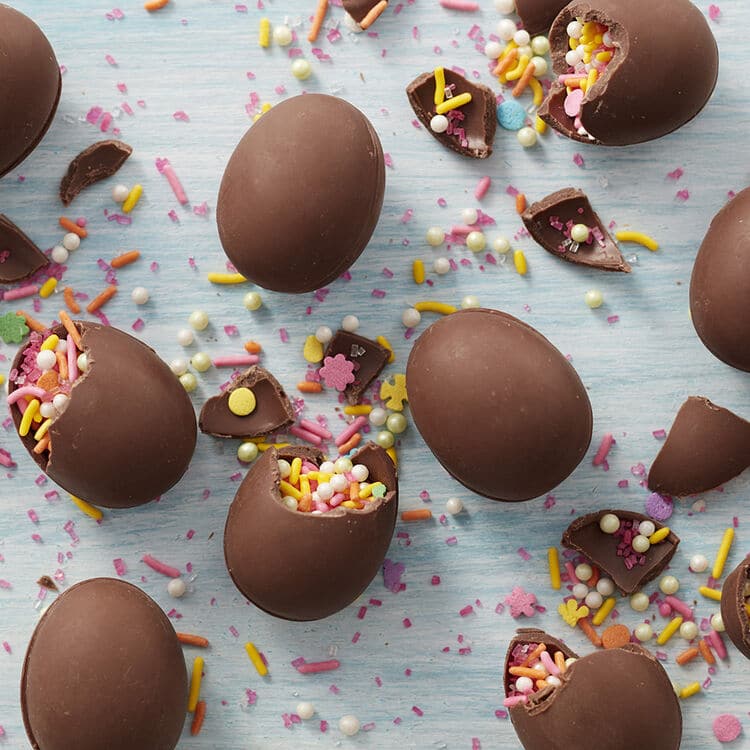 34. Sprinkle-Filled Chocolate Easter Eggs
The annual Easter egg hunt is about to get a lot sweeter with these sprinkle-filled chocolate eggs. A fun surprise for kids and kids at heart, these candy eggs are also great for packaging and gifting to friends and family.
35. Easy Blooms Sweet Roll Cake
Sweet rolls aren't just for Christmas anymore! This lovely spring sweet roll is topped with Easy Blooms flowers, which you can make with just one squeeze.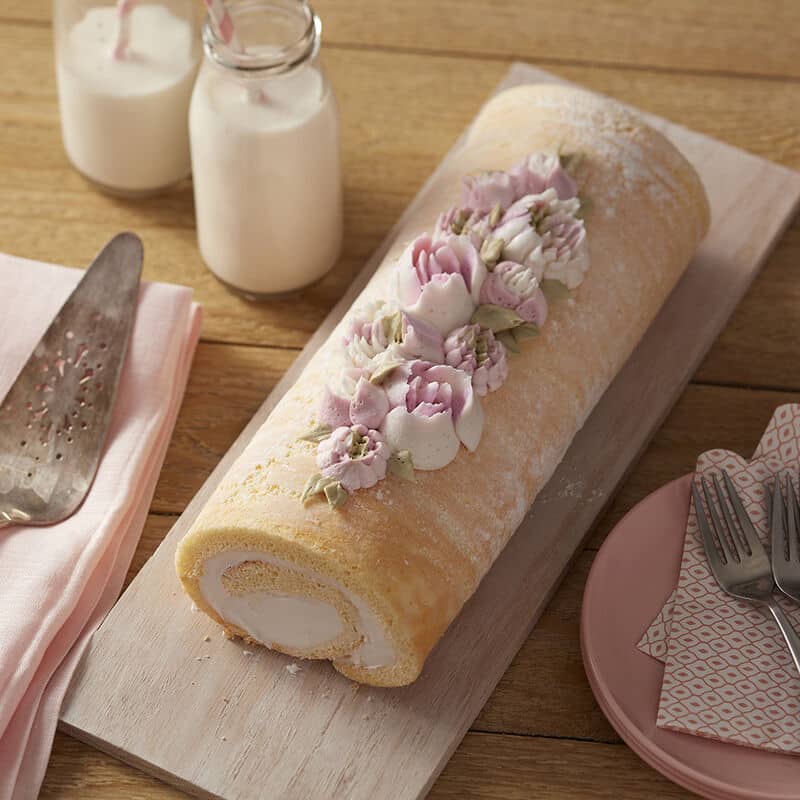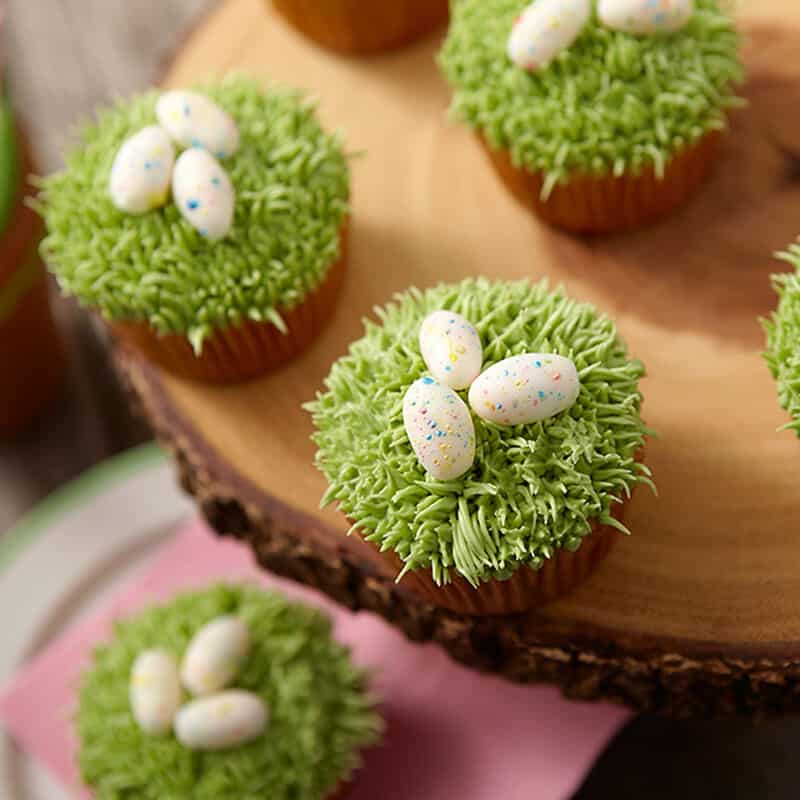 36. Speckled Egg Cupcakes
Simple and cute, these speckled egg cupcakes are great for classroom parties. Homemade candy eggs sit atop a patch of icing grass for a sweet springtime treat kids will love.
37. Surprise Inside Easter Cake
This lovely Easter cake is made even better with a surprise candy filling! Packed with candy eggs, sprinkles and more, this cake is sure to become a springtime favorite.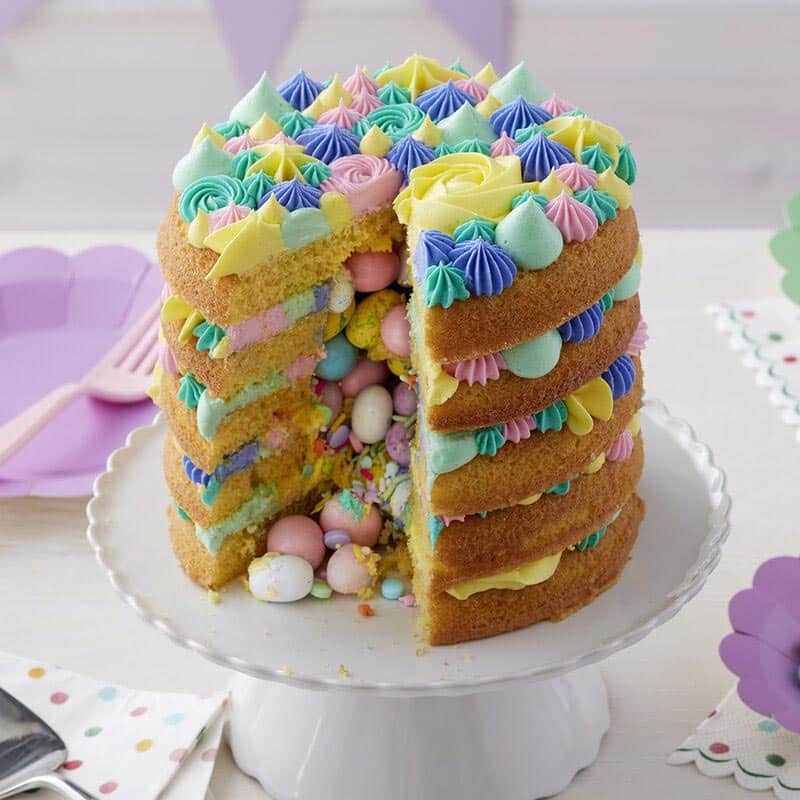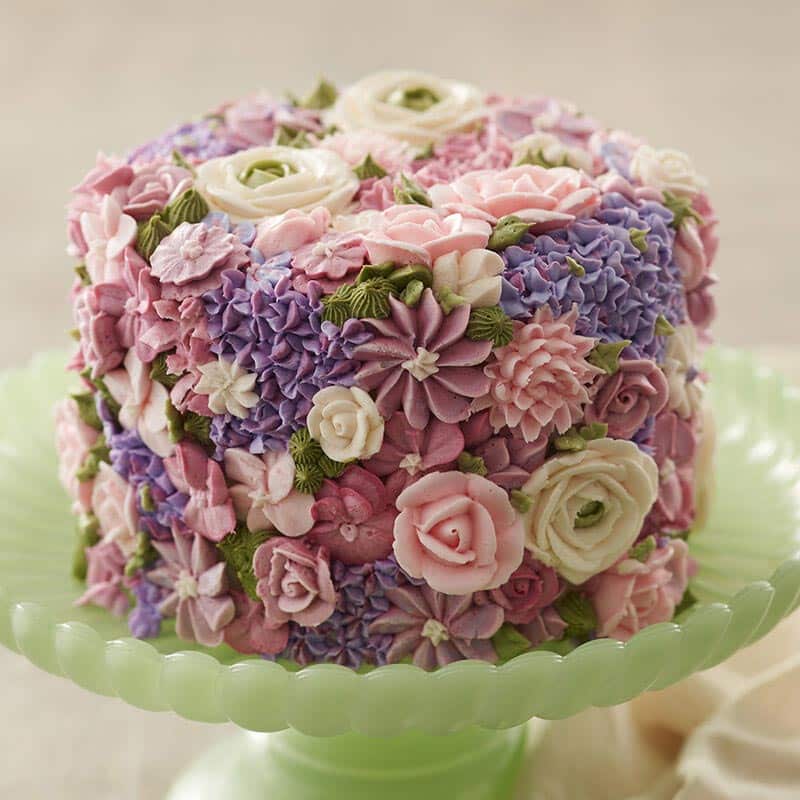 38. Blossoming Spring Flowers Cake
Create an edible garden with this blossoming floral cake. A lovely and beautiful way to show off your piping techniques, this cake is sure to be a showstopper at any celebration.
39.   Candy Butterfly Cupcakes
If you need some simple Easter desserts to add a pop of color to your spring celebration, look no further than these Candy Butterfly Cupcakes. Topped with teal candy butterflies and swirls of bold buttercream frosting, these colorful cupcakes are sure to brighten up your Easter party!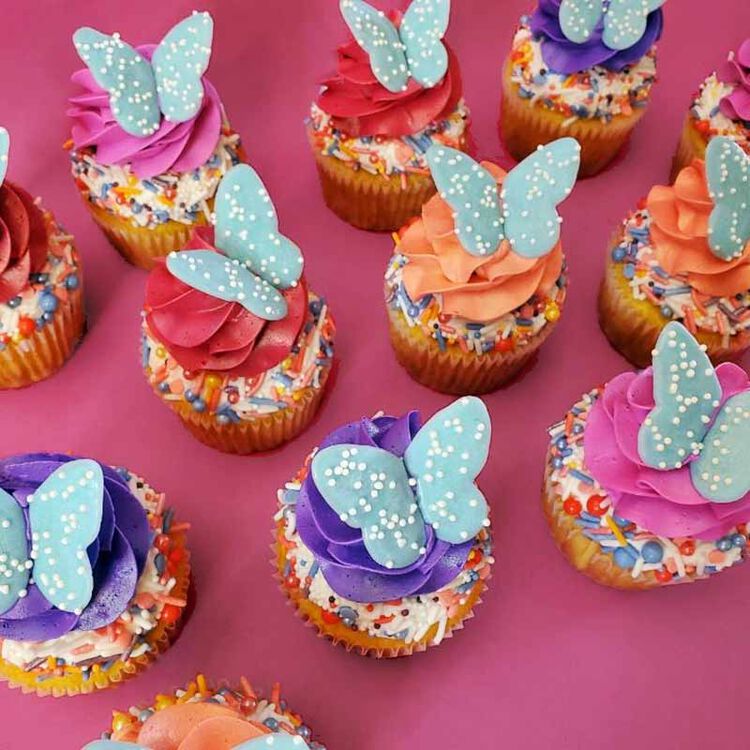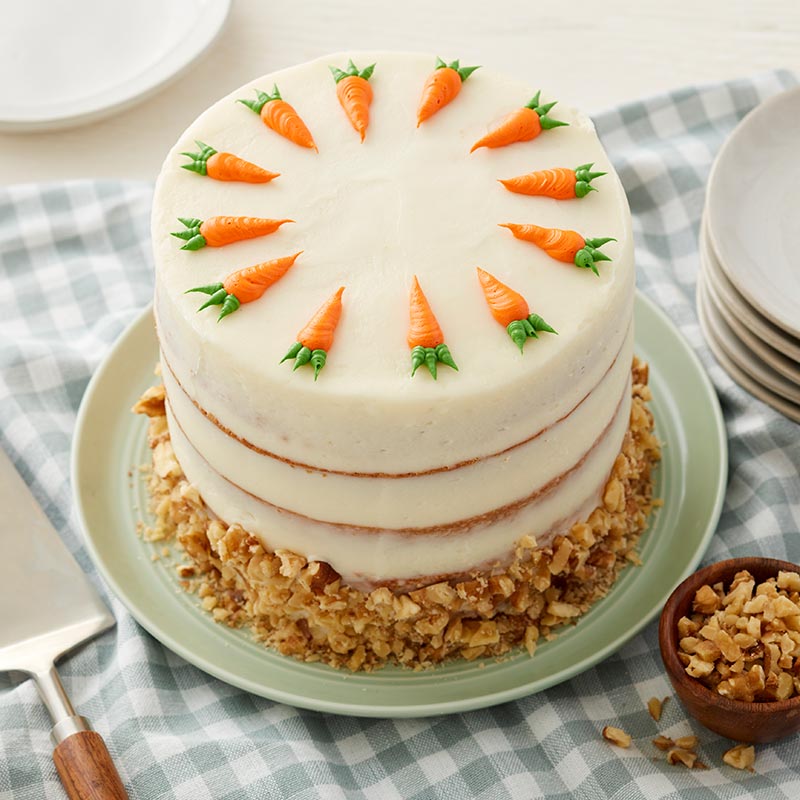 40.   Homemade Carrot Cake
No Easter celebration is complete without carrot cake! Filled with the flavors of cinnamon, carrots and raisins, this Homemade Carrot Cake is a must for any Easter celebration. Ice your cake with a sweet cream cheese buttercream for the perfect finishing touch.
41.   Classic Cheesecake Recipe
Give your Easter dessert recipes an upgrade with this Classic Cheesecake. Made using a sweet graham cracker crust and filled with a creamy cream cheese filling, this cheesecake can be topped with anything you'd like. We suggest fresh berries, chocolate ganache or fresh whipped cream.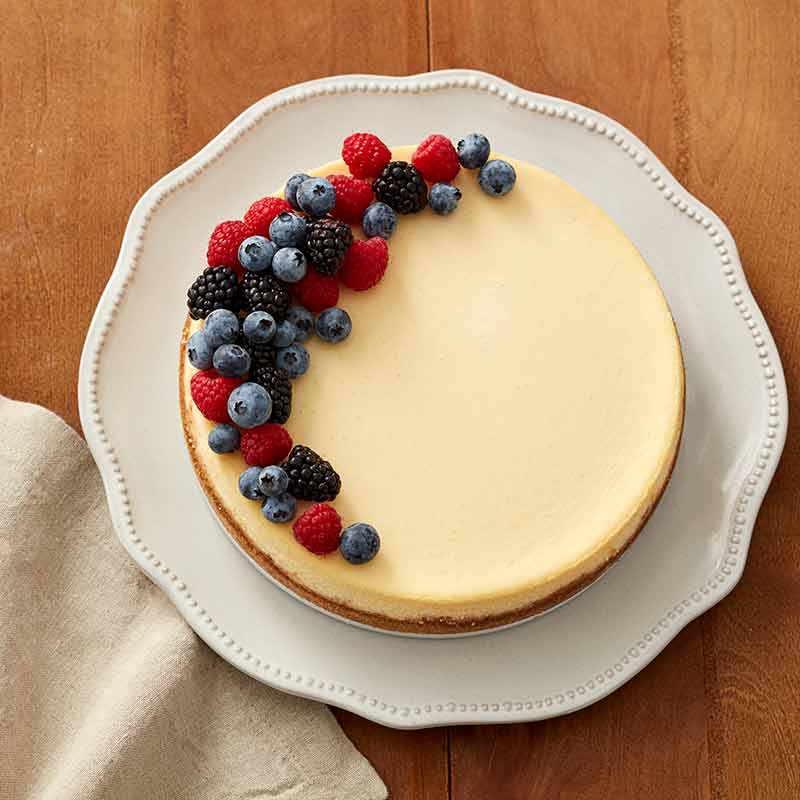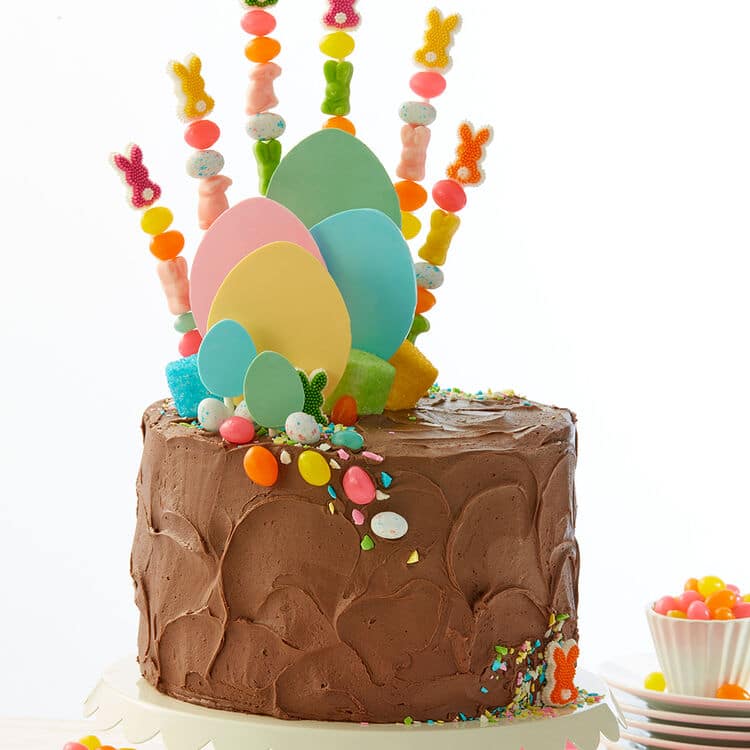 42.   Chocolate Cake with Easter Kabobs
Great for kids and adults alike, this Chocolate Cake with Easter Kabobs is a fun project for anyone with a sweet tooth. A rich chocolate cake is topped with candy eggs and kabobs made with candy bunnies and jellybeans for a cute Easter dessert that's sure to impress!
43.   Jewel Easter Brownies
If you need some easy Easter desserts to share with a crowd, these Jewel Easter Brownies are just what you've been looking for. A batch of homemade brownies is topped with buttercream and cute Easter icons, including bunnies, lambs, eggs, flowers and more. A fun Easter dessert you can make with the kids, these brownies are a sweet and clever way to ring in spring.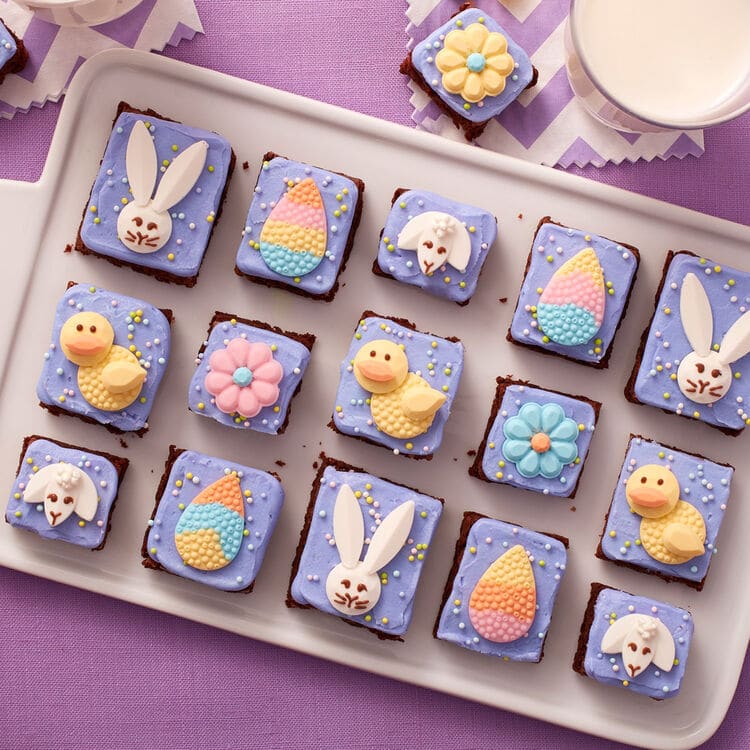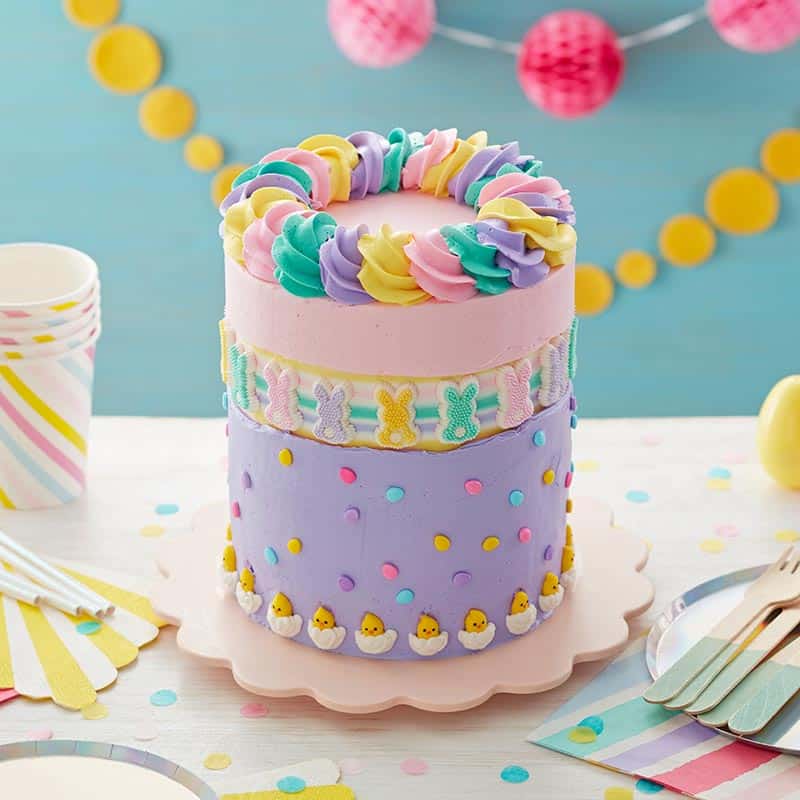 44.   Easter Fault Line Cake
Forget decorating Easter eggs – put those cake decorating tools to work with this Easter Fault Line Cake. Featuring bunnies, chicks and swirls of pastel buttercream, this Easter dessert idea is certainly a showstopper!
45.   Classic White Cake Recipe
Soft, light and delicate, this Classic White Cake recipe is sure to become one of your favorite Easter desserts! Pair it with white or chocolate buttercream, then top with your favorite pastel or Easter sprinkles!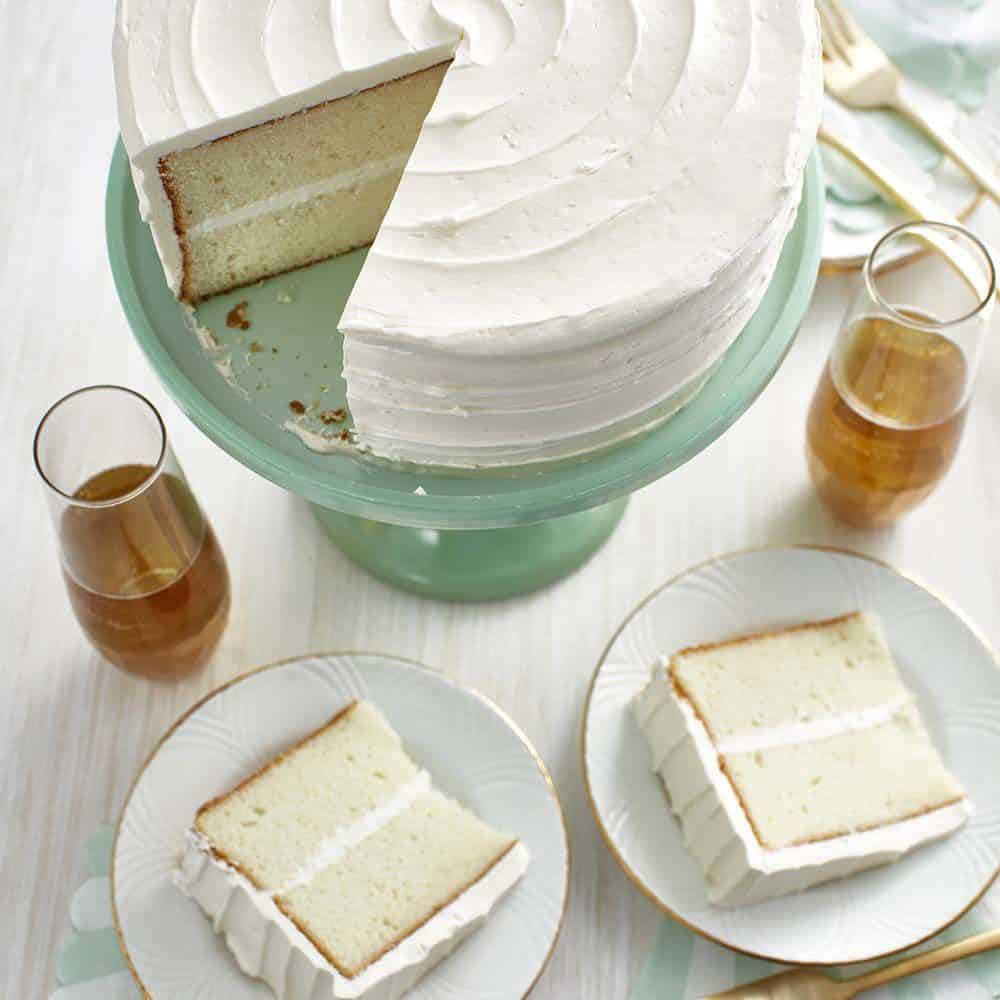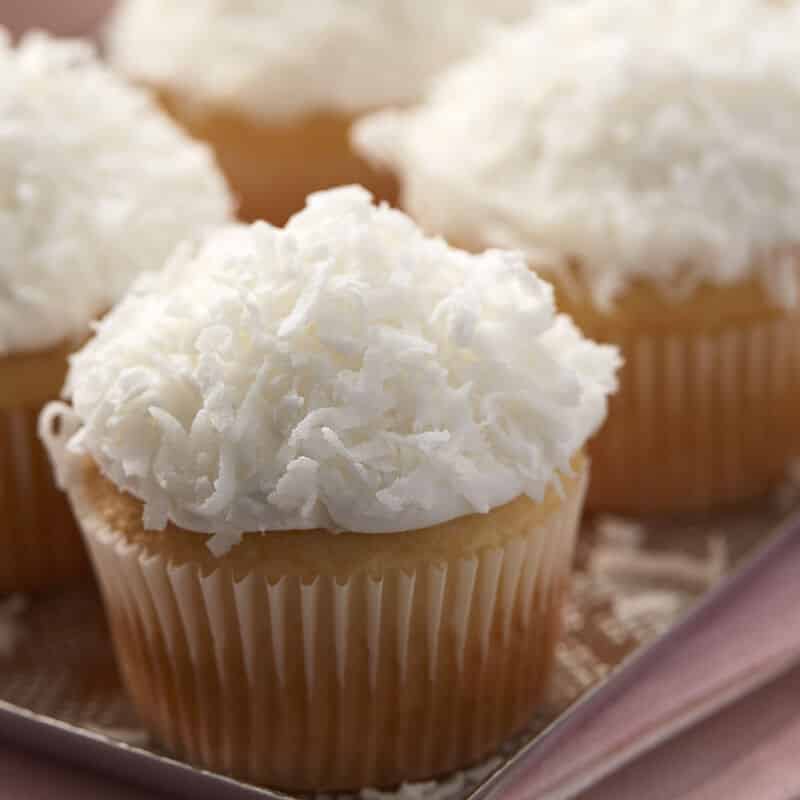 46.   Almond Coconut Cupcakes
Perfect for spring celebrations, these Almond Coconut Cupcakes are almost impossible to resist! A sweet coconut cupcake is topped with a buttercream made with rich coconut milk. To top off this easy Easter dessert recipe, dip each cupcake in flaked coconut for a fluffy treat you'll go coco-nuts for!
47.   Easter Egg Nest Donuts
These Easter Egg Nest Donuts are great for an Easter morning treat! Start with a homemade donut, then pipe a little bird's nest in the center. Fill with a few jellybeans and you've got a sweet start to your Easter celebration.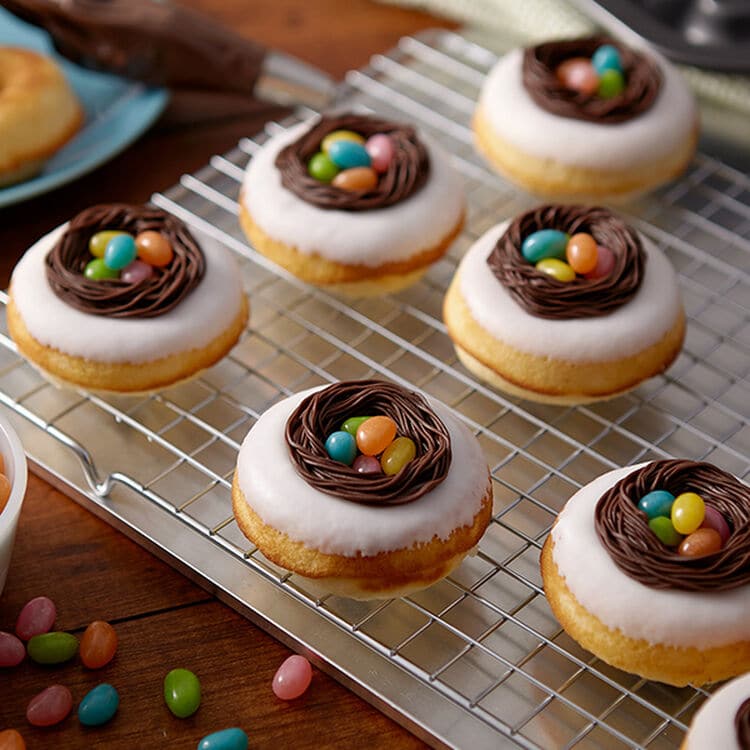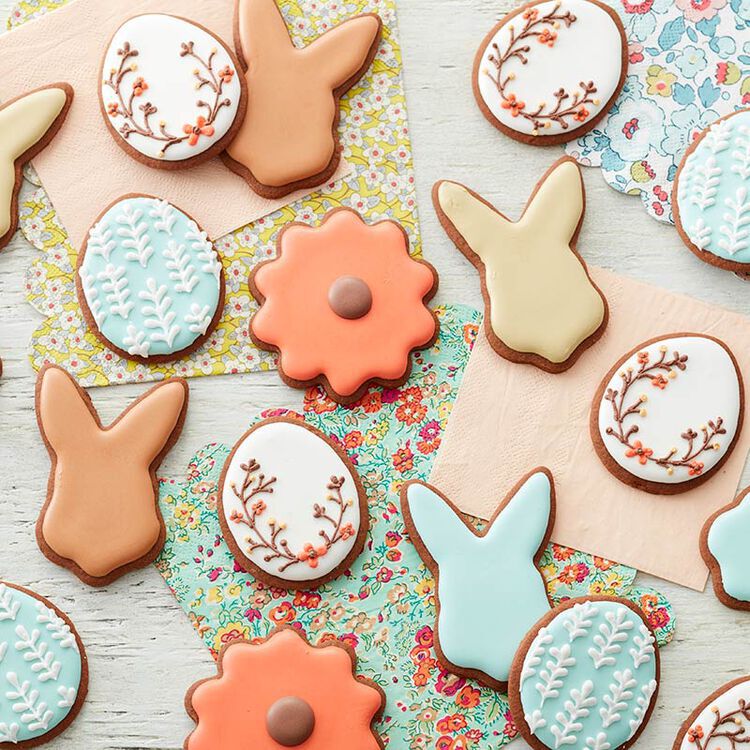 48.   Spring Sugar Cookies
Beautiful Easter desserts, like these Spring Sugar Cookies, make lovely gifts for friends and family. Decorated with royal icing, these cookies dry hard for easy packaging and gifting. They also look stunning arranged on a platter for Easter dessert.
49.   Spring Garland Cake
Jump into spring with this Spring Garland Cake. Decorated with fondant flowers, this cake is not only great for Easter, but also suitable for birthdays, Mother's Day or spring showers. It's also a great way to use up any leftover fondant you have from other projects or recipes!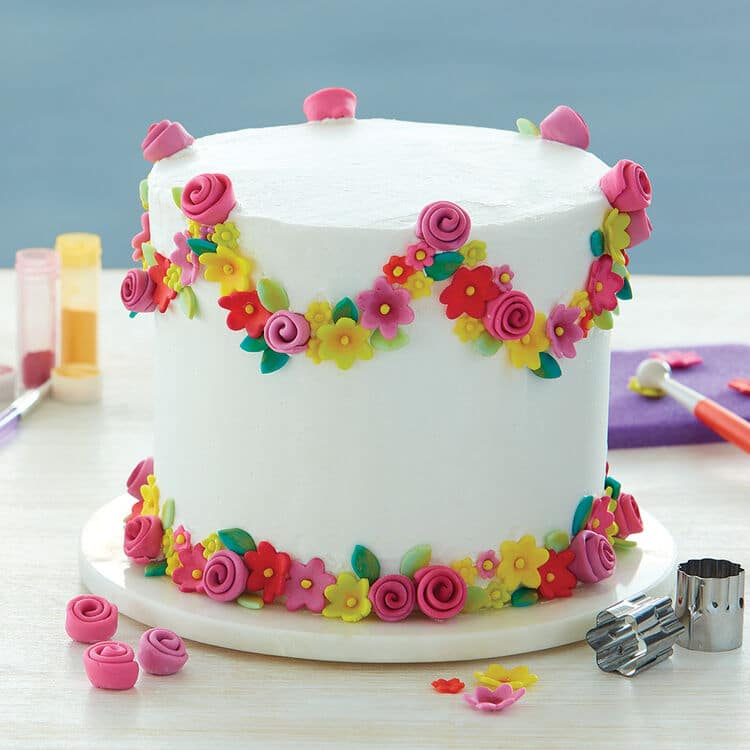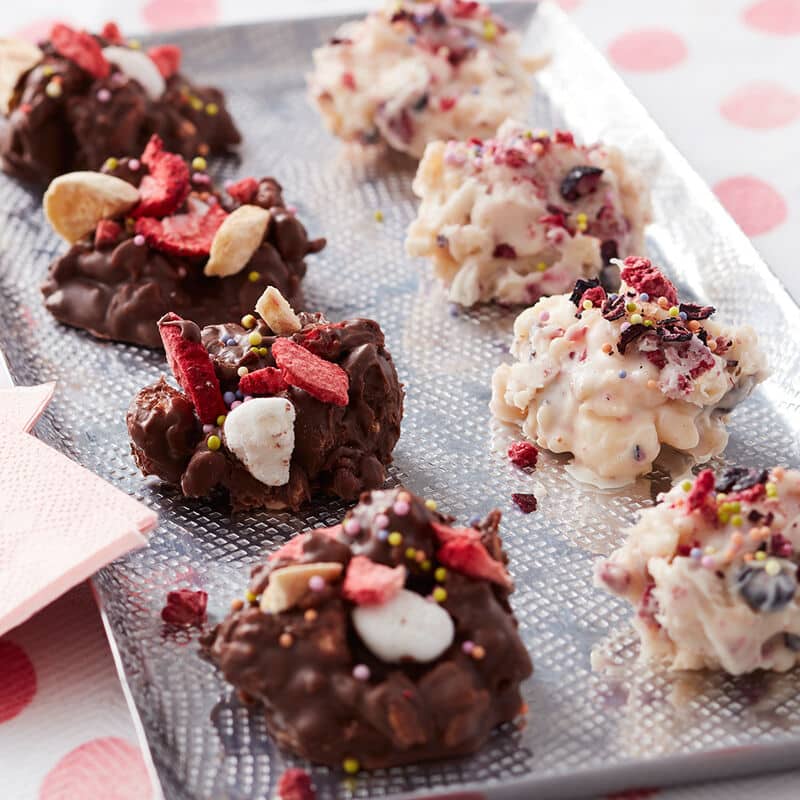 50.   Handmade Candy Clusters
Forget the store-bought candies, these Handmade Candy Clusters are great for filling up Easter baskets. Made using peanuts, coconut, raisins, mini marshmallows and crispy rice cereal, these candies offer great flavor and texture.
51.   Strawberry Rhubarb Pie
Easy Easter desserts, like this Strawberry Rhubarb Pie, are great for celebrating the flavors of the season. Featuring a flaky pie crust and a tart strawberry-rhubarb filling, this pie is best served with a scoop of vanilla ice cream!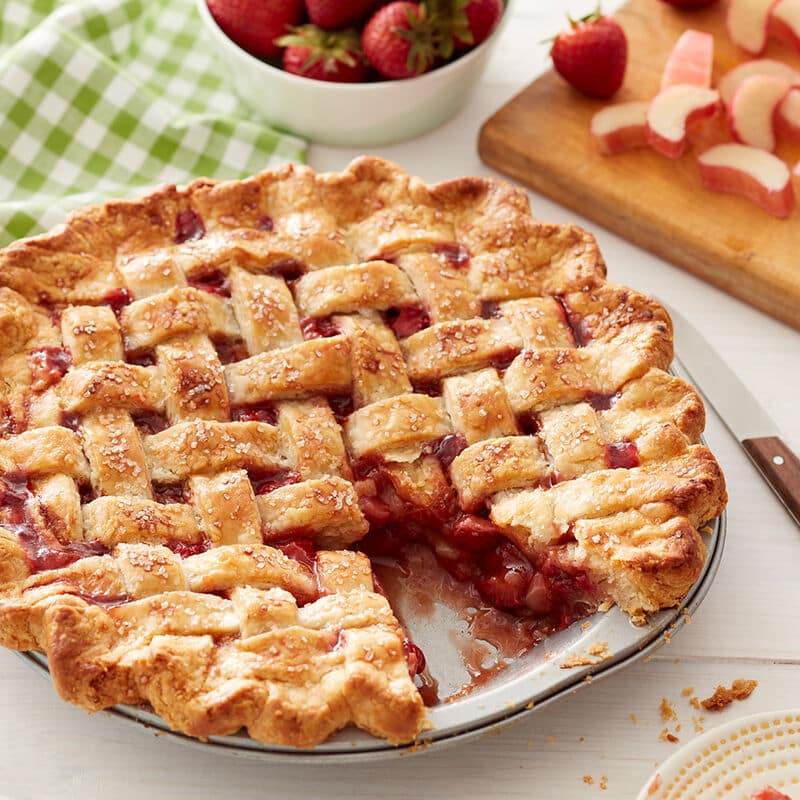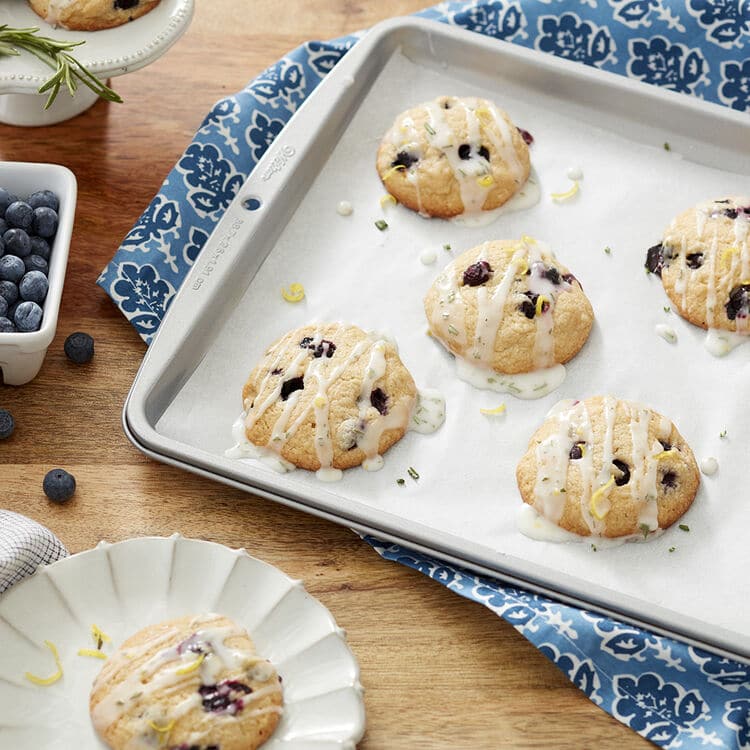 52.   Blueberry Cookies with Lemon-Rosemary Glaze
A little sweet and a little savory, these Blueberry Cookies with Lemon-Rosemary Glaze are perfect for Easter breakfast or brunch. A delicious Easter dessert recipe that also smells amazing, these cookies are the berry best!
53.   Homemade French Macarons
Impress friends and family by making your own batch of delicious French macarons at home. Easy to color and flavor with a variety of fillings, these melt-in-your-mouth macarons are an elegant and beautiful dessert that's sure to make any celebration all the more special.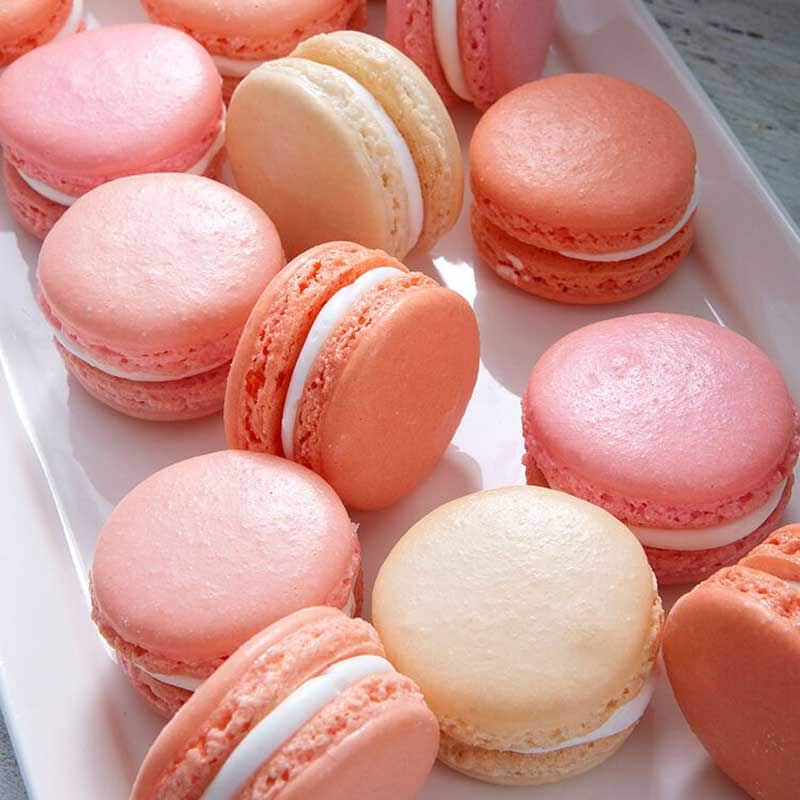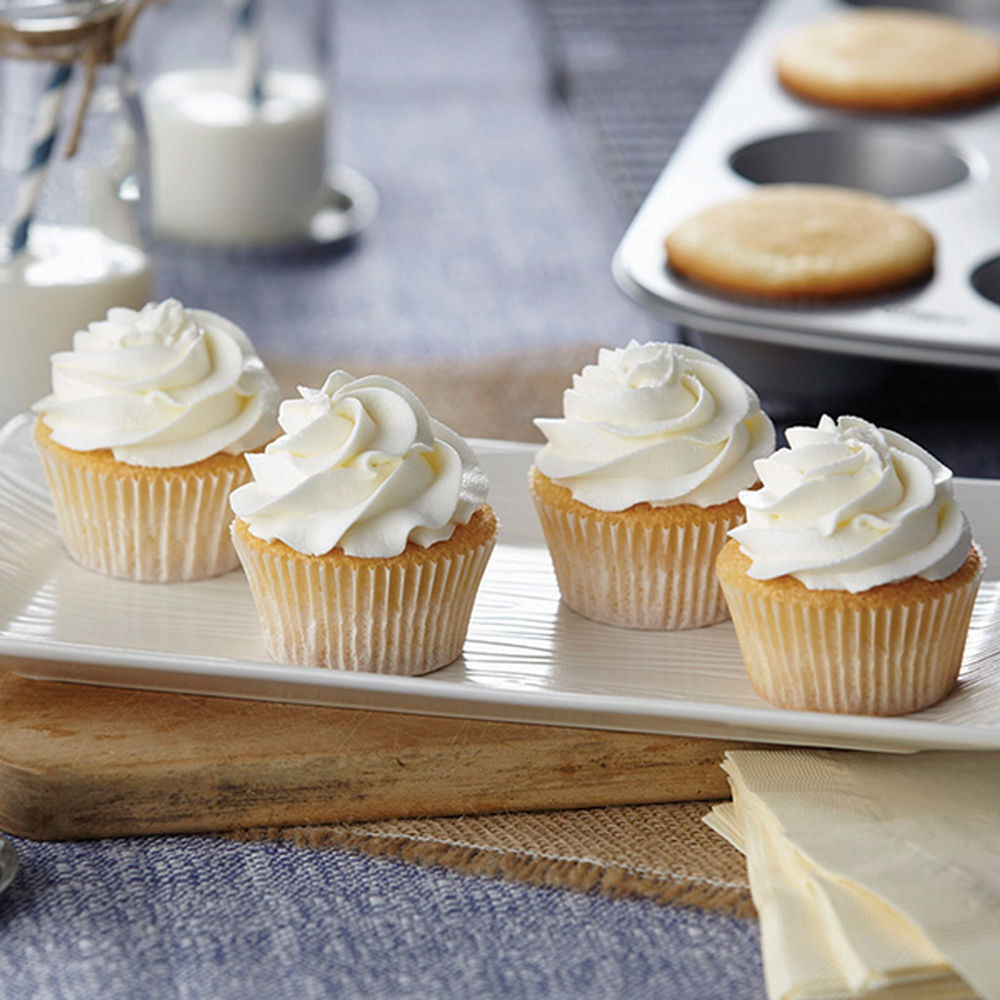 54.   Creamy Vanilla Custard Cupcakes
Sometimes there's something comforting in a classic. This Creamy Vanilla Custard Cupcake recipe is a sweet and delicious Easter dessert idea you can make for a small gathering or a large Easter brunch. Add a few sprinkles for color or leave as is for a simple and elegant spring treat.
55.   Brownie Dessert Pizza
Feel better about eating a slice (or two!) of this Brownie Dessert Pizza by topping it with your favorite fresh fruit. A great treat for Easter dinner or brunch, this dessert pizza is a crowd-pleaser every time!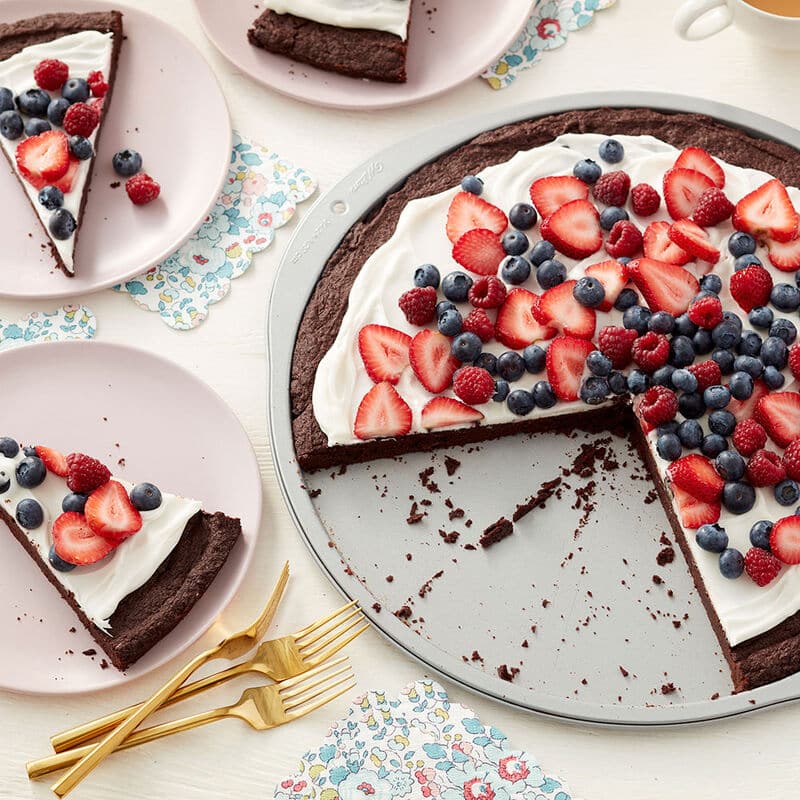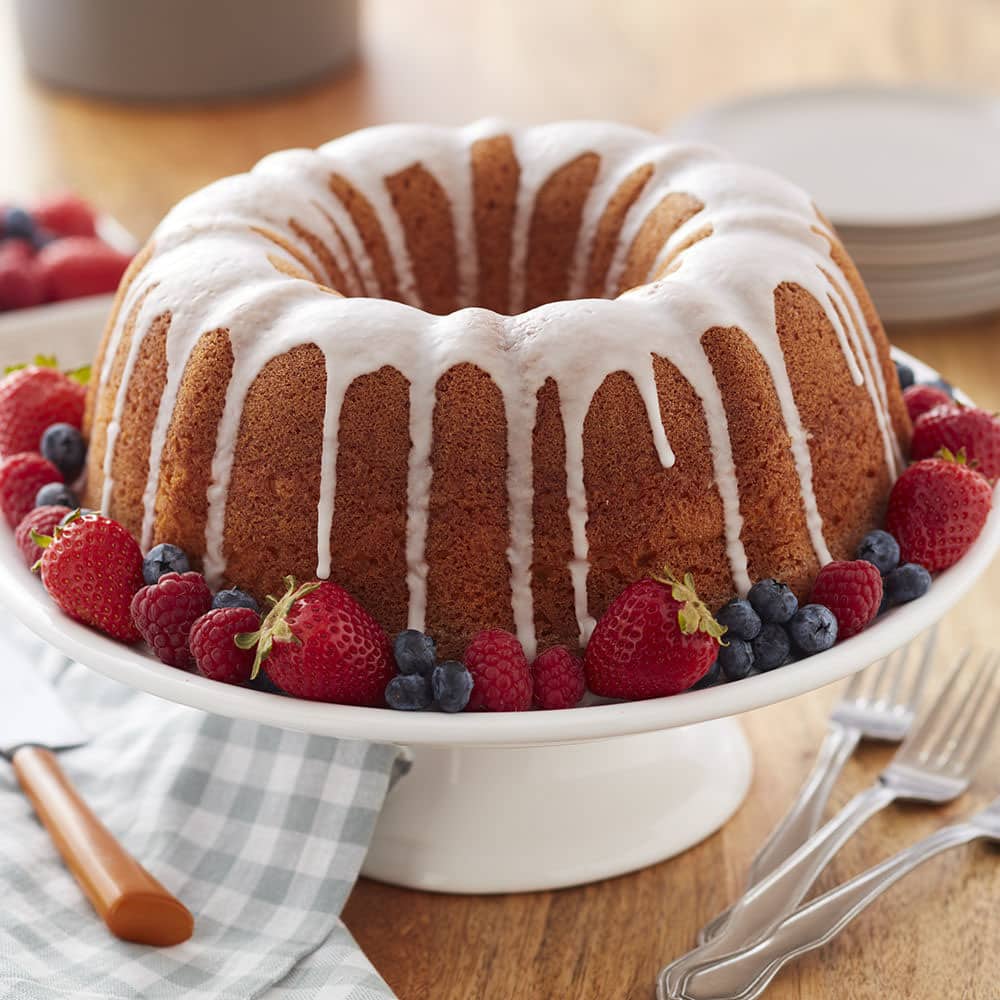 56.   Classic Pound Cake
Made using a pound of flour, butter, eggs and sugar, this traditional cake is a springtime favorite. Top your cake with a sweet glaze and serve with fresh berries for the perfect Easter treat.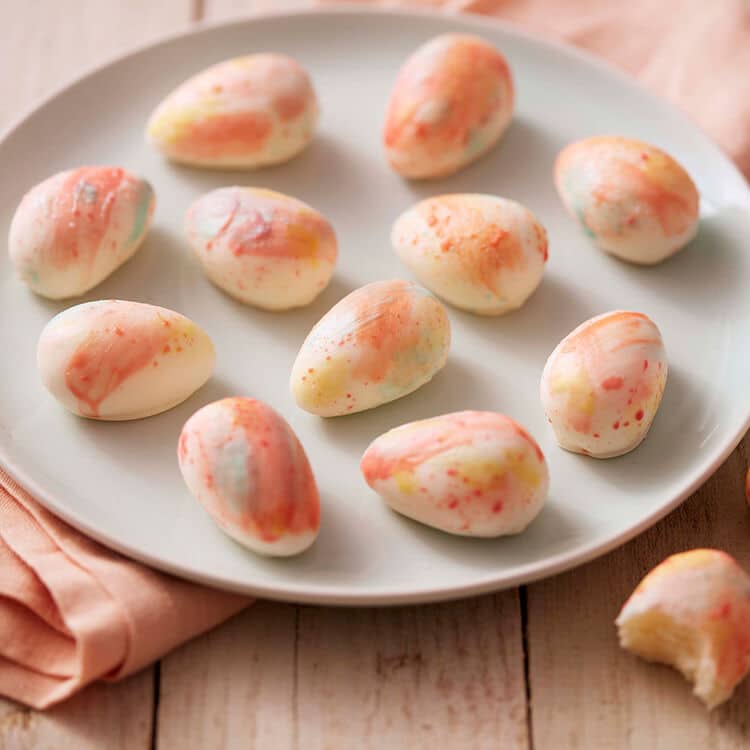 57.   Painted Easter Egg Truffles
A fun project you can do with the whole family, these Painted Easter Egg Truffles are made and decorated using Candy Melts candy for a sweet and colorful treat you can package as gifts or just enjoy with your family.
58.   Breath of Spring Floral Cake
Soft and feminine, this Breath of Spring Floral Cake is a wonderful way to celebrate any spring occasion. Simply use a toothpick to trace your floral design, then use a variety of tips to pipe leaves and petals.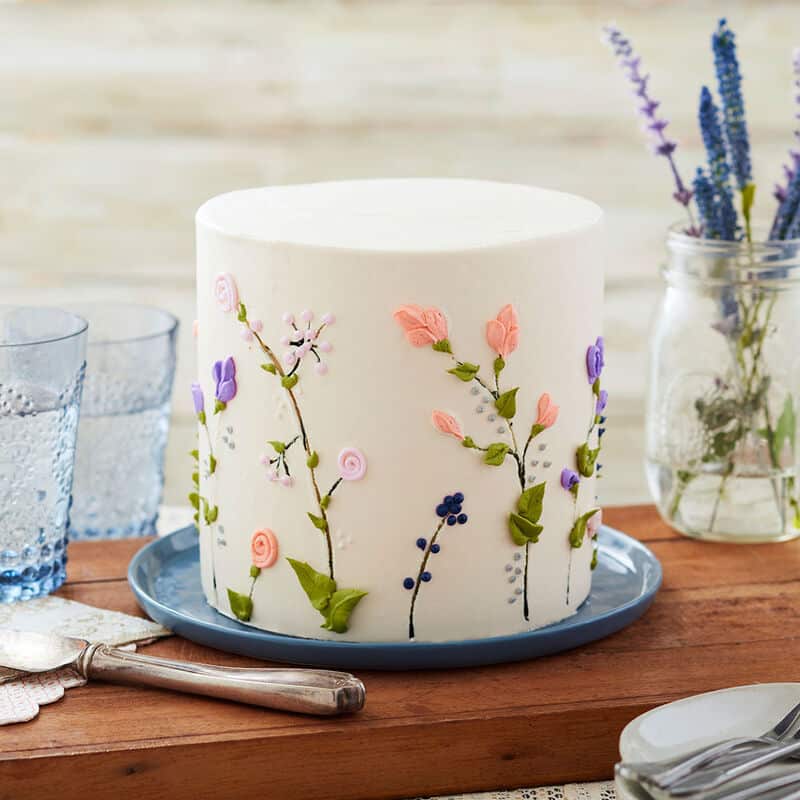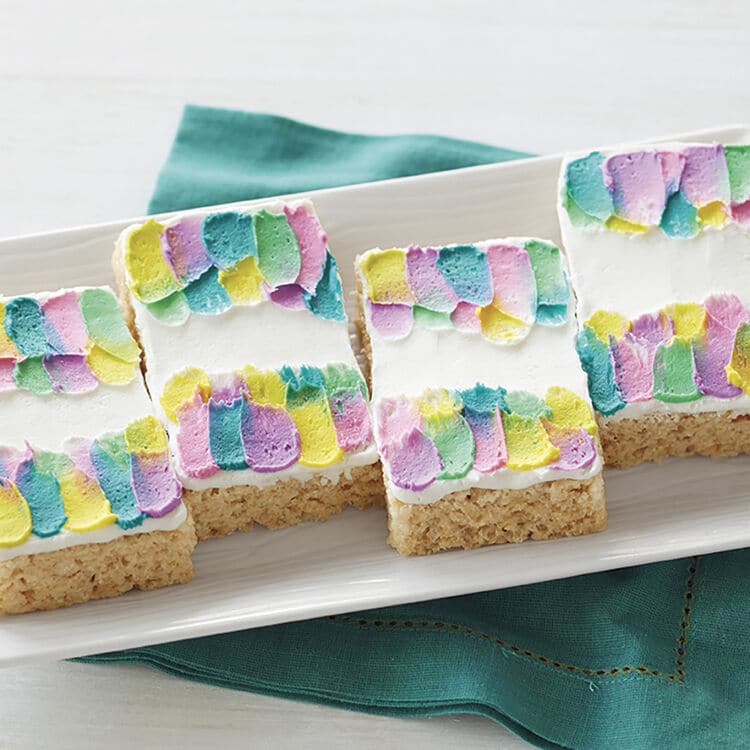 59.   Shades of Spring Rice Cereal Treats
Kick your rice cereal treats up a notch with a few swipes of buttercream frosting. A fun Easter dessert you can make with the kids, these Shades of Spring Rice Cereal Treats are simple and fun to make. Best of all, no piping tip or bag needed…a simple swipe of the spatula is all you need!
60.   Lemon Pound Cake
Fresh and filled with zesty lemon flavor, this Lemon Pound Cake packs a punch! A delicious treat for Easter brunch or dinner, this pound cake tastes great with a spoonful of fresh whipped cream and a handful of berries.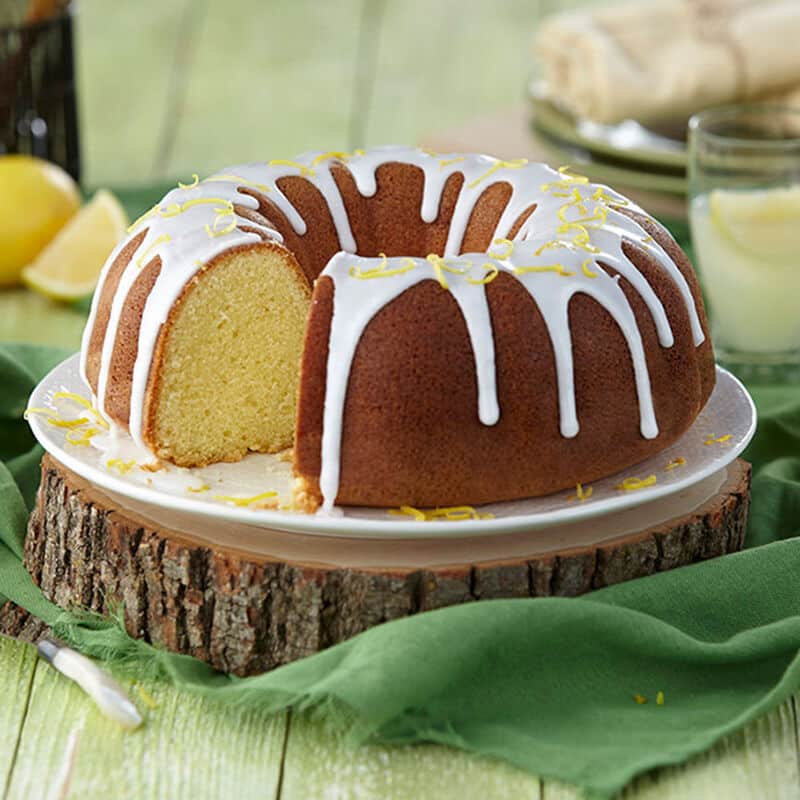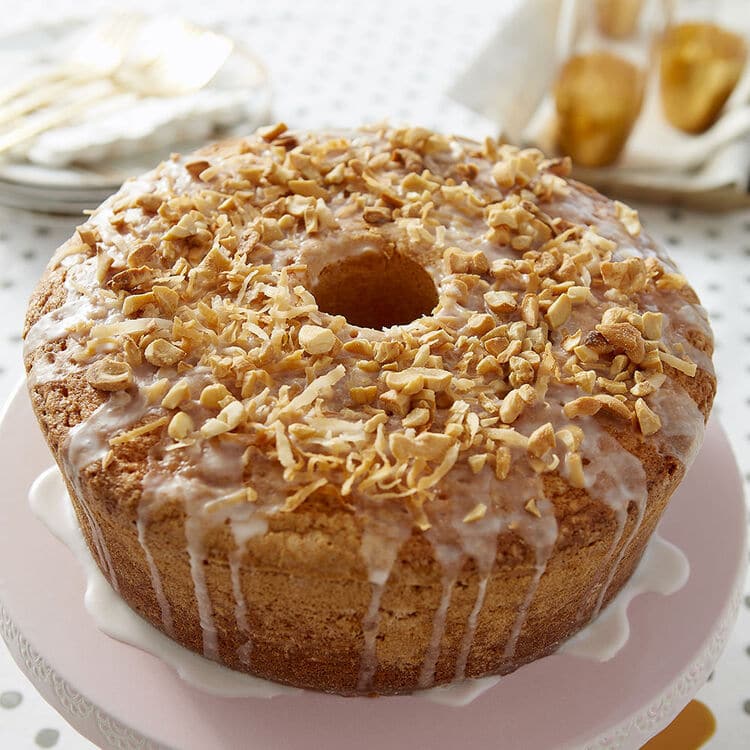 61.   Louisiana Crunch Cake
A true stable in the South, this Louisiana Crunch Cake features a nutty top that balances perfectly with the coconut and vanilla cake. A simple confectioners' sugar glaze adds the perfect amount of sweetness to this fun and flavorful dessert.
62.   Coconut Cake
If you go nuts for coconuts, you're going to love this rich and fluffy Coconut Cake. A springtime staple for Easter, Mother's Day and other spring showers and parties, this coconut cake is an easy and simple way to please your guests.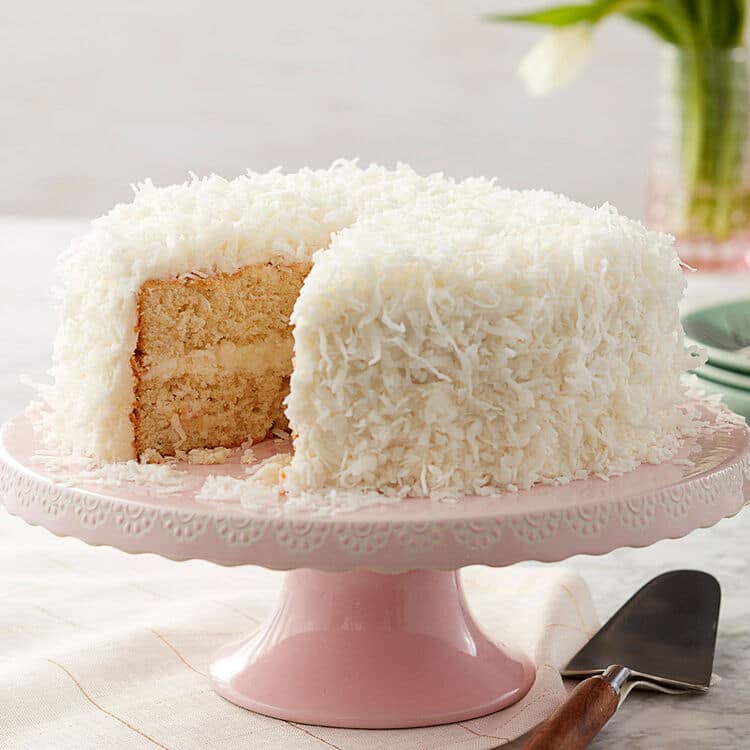 Which of these desserts are you planning to make this Easter? Let us know in the comments below, or take a picture of your Easter dessert and tag us on Instagram
@wiltoncakes
.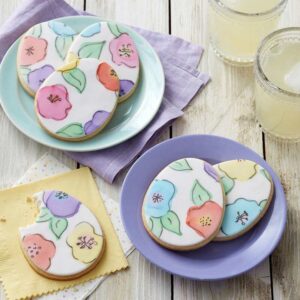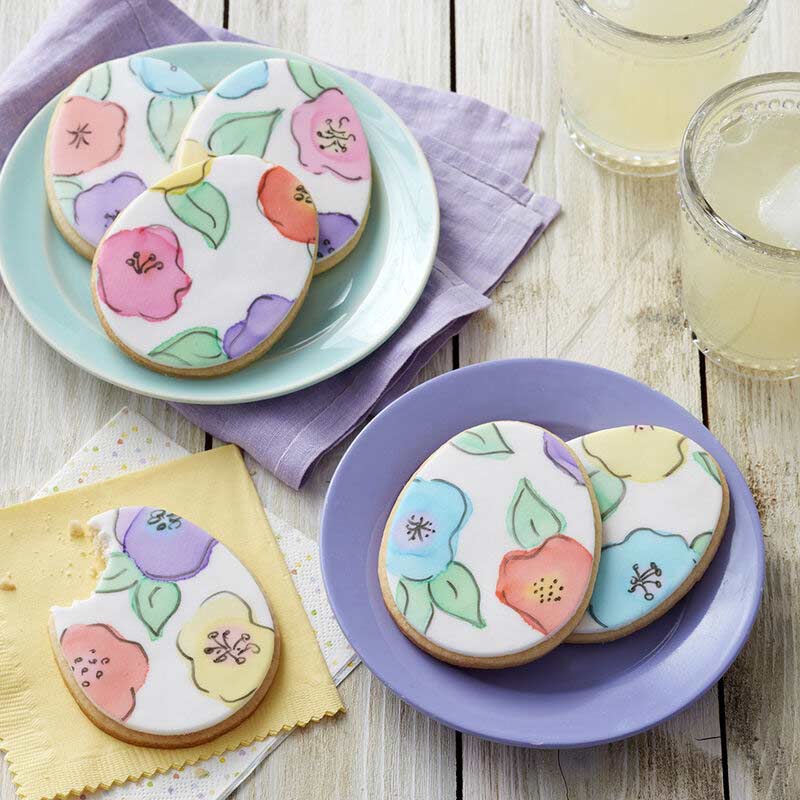 62 Easy & Festive Easter Desserts Perfect for Sharing
Make spring a little sweeter with this collection of fun and easy Easter desserts. From simple cakes and cupcakes to adorable candy-filled eggs and carrot cake donuts, these cute Easter dessert ideas have a little something for every-bunny!
Tried this recipe?
Take a picture and tag us @WiltonCakes on Instagram