Earlier this fall, I was walking out of our church and happened upon several friends gathered around a table of sweets overflowing with little bags and bundles of various treats from oatmeal cookies and chocolate brownies to rice cereal squares and another cereal sweet snack fondly known as "puppy chow" (my daughter's favorite).  I learned that the bake sale was inspired by a few teens who wanted to send relief to the victims of Hurricane Harvey.
The word spread quickly, resulting in an abundant selection of family favorites begging for a buyer to support the teens' mission.  A familiar scene no doubt was happening outside churches, schools, fields and store fronts in many towns across the nation, raising money not only for hurricane victims, but soccer teams, marching bands, class trips, dance troops, football teams and a myriad of other causes, banking on the draw of yummy, home-baked sweets and the big hearts of friends and neighbors.
While the goal of most bake sales is to raise funds, the benefits spread way beyond the dollars collected.  Typically the sweet merchandise comes from many homes, but it's also fun to pool people and resources in one kitchen, gathering novice bakers with those of us who have been sifting flour and melting chocolate for many years.  The opportunity to pass down recipes and techniques, share stories, decorate cookies with colorful sprinkles, cut up brownies and ice cupcakes, then package them with pretty ribbons and tags in cute bags and boxes is just, well, icing on the cake!
Any time of year is right for a bake sale, but autumn seems to be ripe for this favorite fundraiser as cooler temperatures invite us back into the kitchen; craving comfort foods like apple pie made from the fresh crop of crisp farmer's market fruit or warm, gooey chocolate chip cookies after school.  In addition to these tried and true favorites, here at Wilton we have been working on some new recipes to welcome the season and inspire the newest class of bakers as well as the seasoned pastry pros. You'll find ideas ranging from stunning maple leaf decorated cookies and salted caramel latte biscotti to everyday oatmeal butterscotch cookie bars and gluten free pumpkin cookies.   With Wilton's library of bake-sale-ready recipes and packaging products, you can pull off your next fundraiser with something for every customer and a focus on fun!
Of course, there is the feel good story that unfolds as people share time, ingredients and traditions, all for a good cause.  The sweetness of the baked goods seems to spill over into the event itself and makes for a lifelong love of service and baking. With all this in mind, the team at Wilton developed the bake sale recipes below to inspire you to "bake for good."
The unique flavors of these twice-baked Italian cookies come from the blending of hazelnut, caramel, coffee and salt. Baking for breakfast, a get-together with friends or sending a housewarming treat to the new neighbors? Make a double batch, because these will go fast!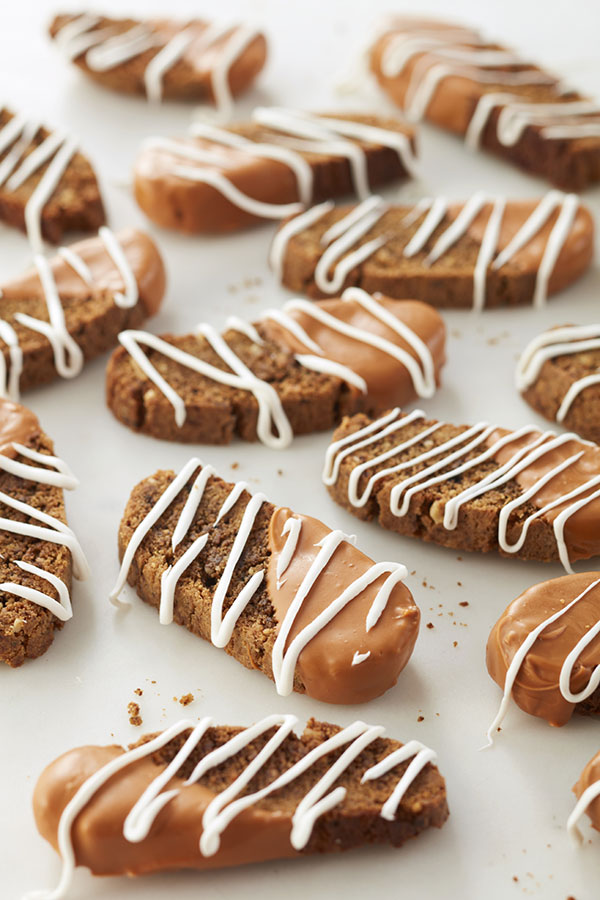 Savor these pumpkin cookies with the full flavor of fall without the gluten. Perfect for breakfast, snacks and treats. The recipe is easy to make, using a gluten free baking flour blend and pumpkin puree. White chocolate chips add extra sweetness!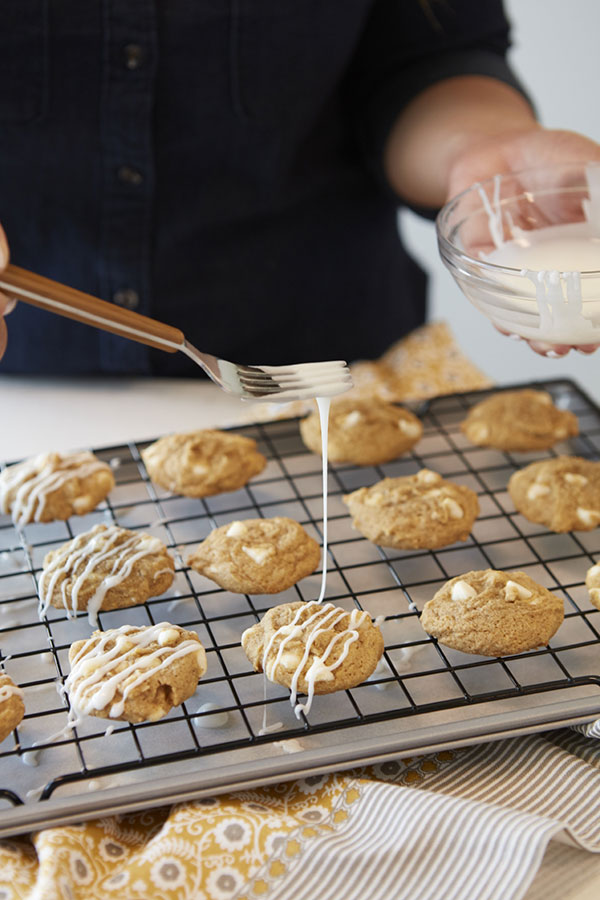 Just because you're a vegan doesn't mean you can't indulge in a donut now and then. This healthier version of our cake donut recipe gets its delicious flavor and texture from banana, almond milk and coconut oil. Top them with a sprinkle of cinnamon-sugar or drizzle them with a cinnamon glaze, and done.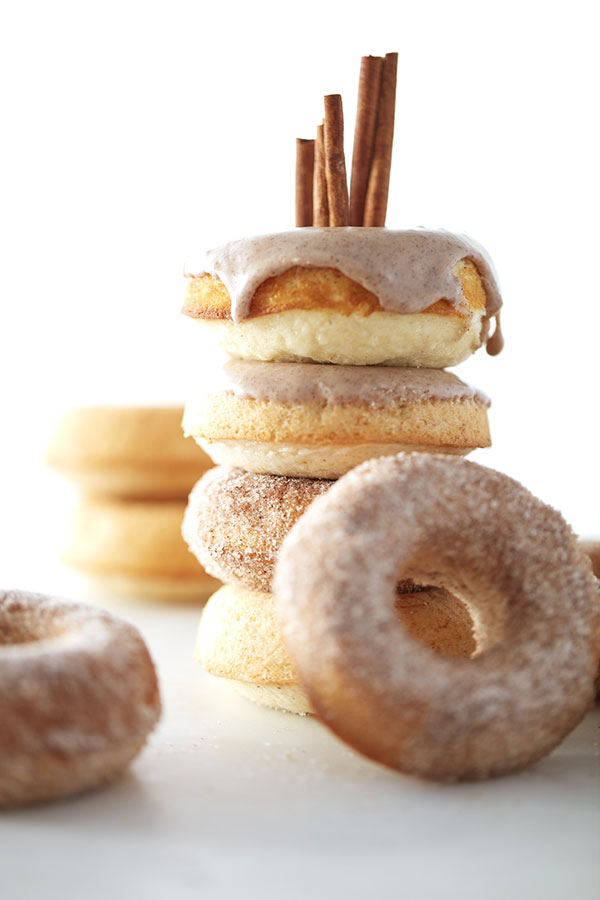 Juicy, slightly-baked plums put a fall spin on a summer favorite. Shortcakes made of light, flaky biscuits are filled with plum slices and topped with homemade whipped cream. Full of flavor and garnished with edible flowers, this dessert is a sweet end to an autumn evening.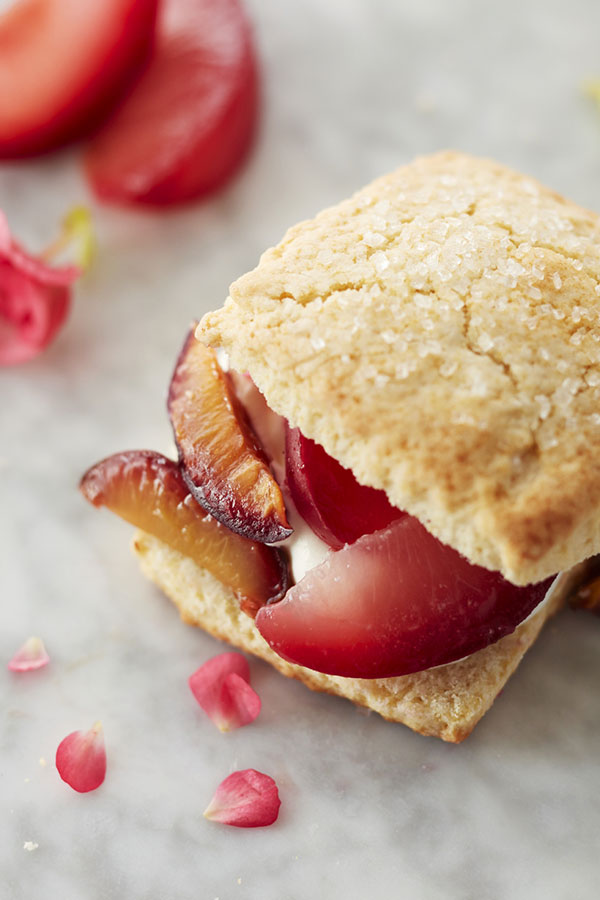 You'll be surprised how many friends will ask you for this recipe after tasting these scrumptious butterscotch-y, oat-crunchy bars. They will be your new favorite, as they only take a few minutes to mix up, and the baked bars taste incredible.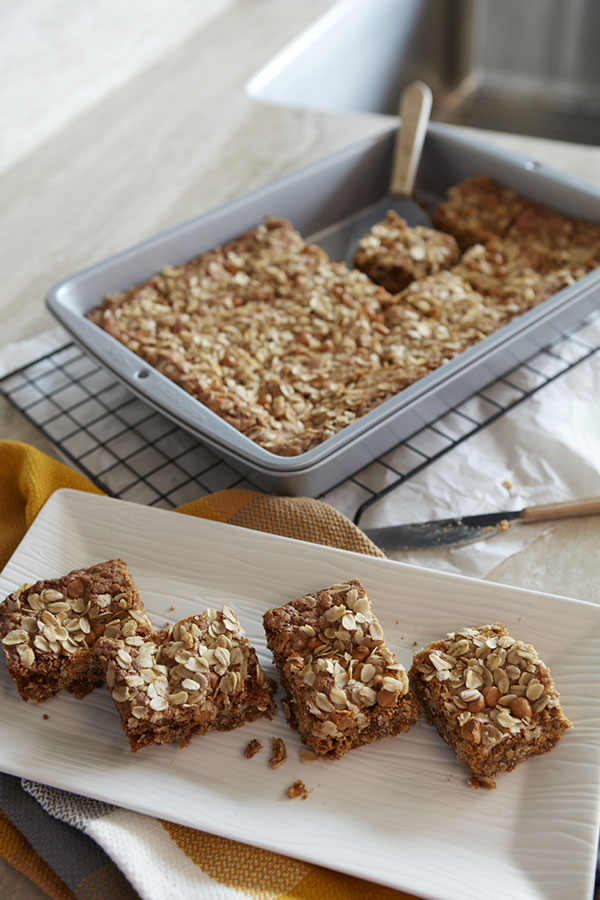 Kids will be more than happy to eat fruit when it comes in the form of these cute mini donuts Flavored with real strawberries and topped with a strawberry puree and confectioners' sugar glaze, they'll be irresistible to little ones and big ones too!
These fruit-flavored donuts will make even the most non-morning person jump out of bed with a smile. Red raspberries are mixed into buttermilk-based cake donuts for a sweet-tart flavor, then topped with a raspberry puree and confectioners' sugar glaze. Who's excited to get up and at em'?
Take all of those summer blueberries you froze and turn them into yummy cake donuts for a Saturday morning treat. Topped with a glaze made from pureed blueberries and confectioners' sugar, they're sure to satisfy any sweet tooth. Friends and neighbors are sure to pop in unexpectedly when they hear that you're the house with the blueberry donuts.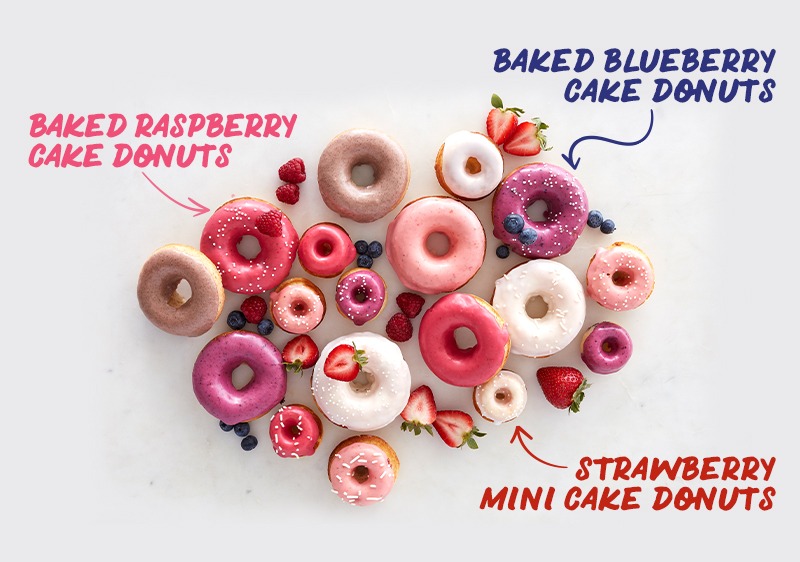 We hope you have as much fun baking and packaging homemade treats as we did producing this photo shoot, so we invite you to share photos of your next bake sale display in the comments below or on social media using the hashtag #wiltoncakes.