What better time than the holidays to bake your favorite cookies and get together with friends or family to share them all? This week is National Cookie Exchange Week, the perfect time to break out your favorite cookie recipe or try a brand new one. That's why we've created a handy list with some of our favorite Christmas cookie recipes to help you create some delicious and creative confectionary creations that will make you look like one smart cookie. While you're at it, don't forget to check out all of our fun Christmas baking and cooking projects.
So get baking for your upcoming Christmas Cookie Exchange with help from the Wilton team and these amazing Christmas cookie recipes. 
1. A POP OF CHRISTMAS TREE COOKIES
While the real one in your living room may be decorated with ornaments, these are adorned with delicious icing and sugar pearls. Get the Recipe Here.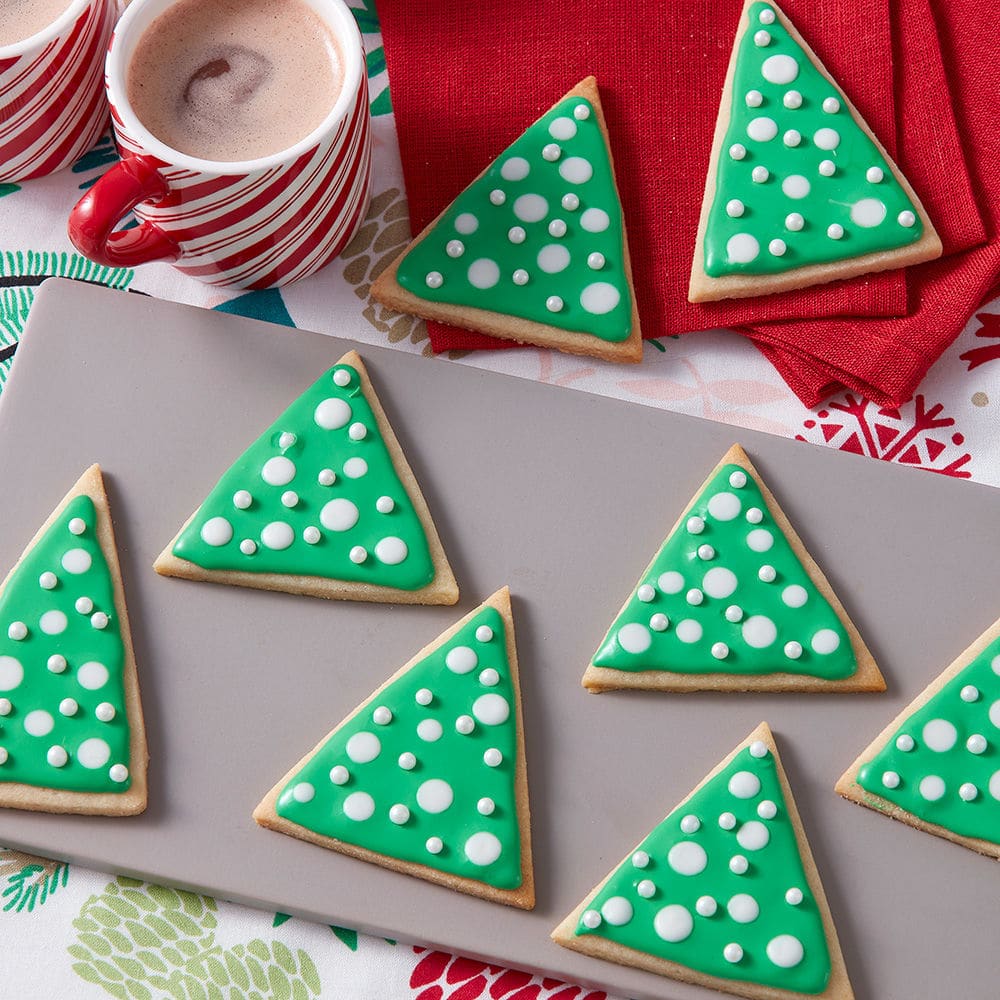 2. RO'S CHRISTMAS AND COFFEE COOKIES
A steaming mug of coffee in front of twinkling Christmas lights is a great addition to any snowy winter day. Now you can make them right in your kitchen, with these colorful Christmas cookie creations by Rosanna Pansino. Get the Recipe Here.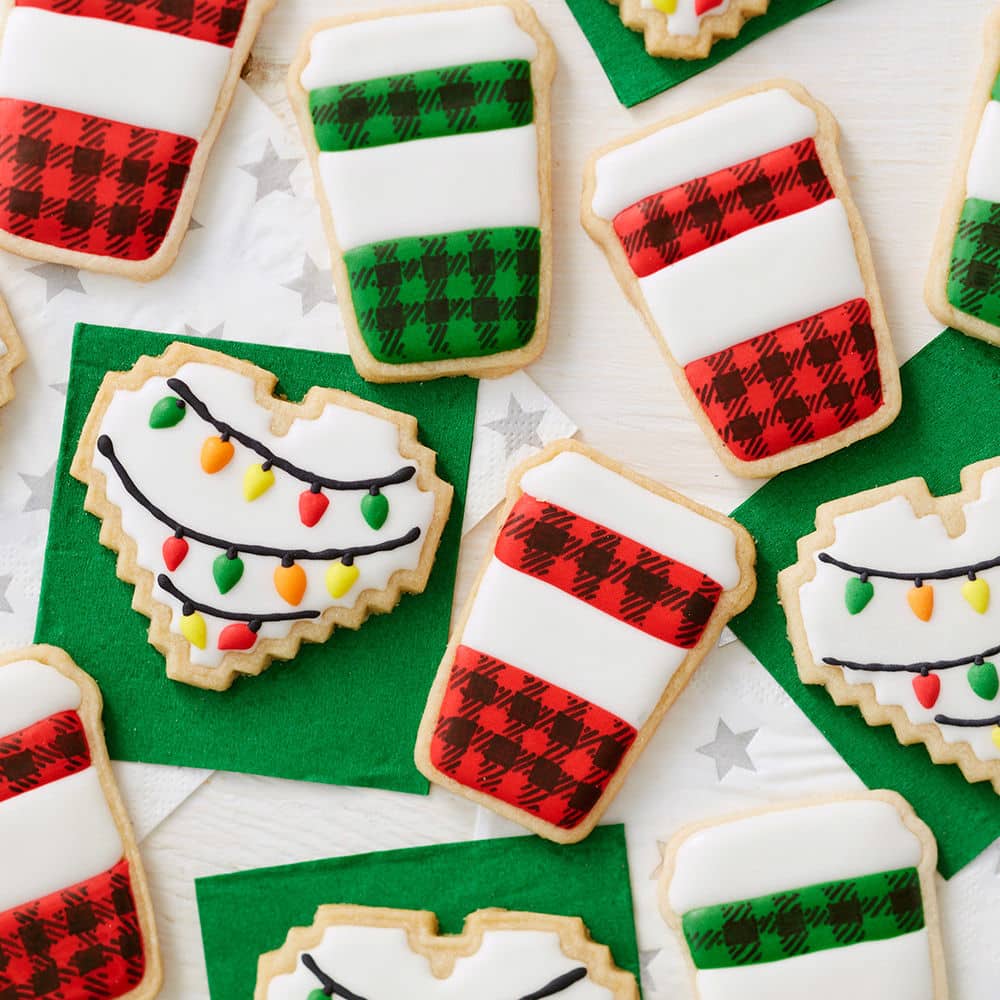 3. SHIMMERING SNOWFLAKE COOKIES
Bake the holidays bright and glittery with these shimmering snowflake cookies. Decorated with Color Mist Food Color Spray, these are the perfect addition to any snowy holiday get-together. Get the Recipe Here.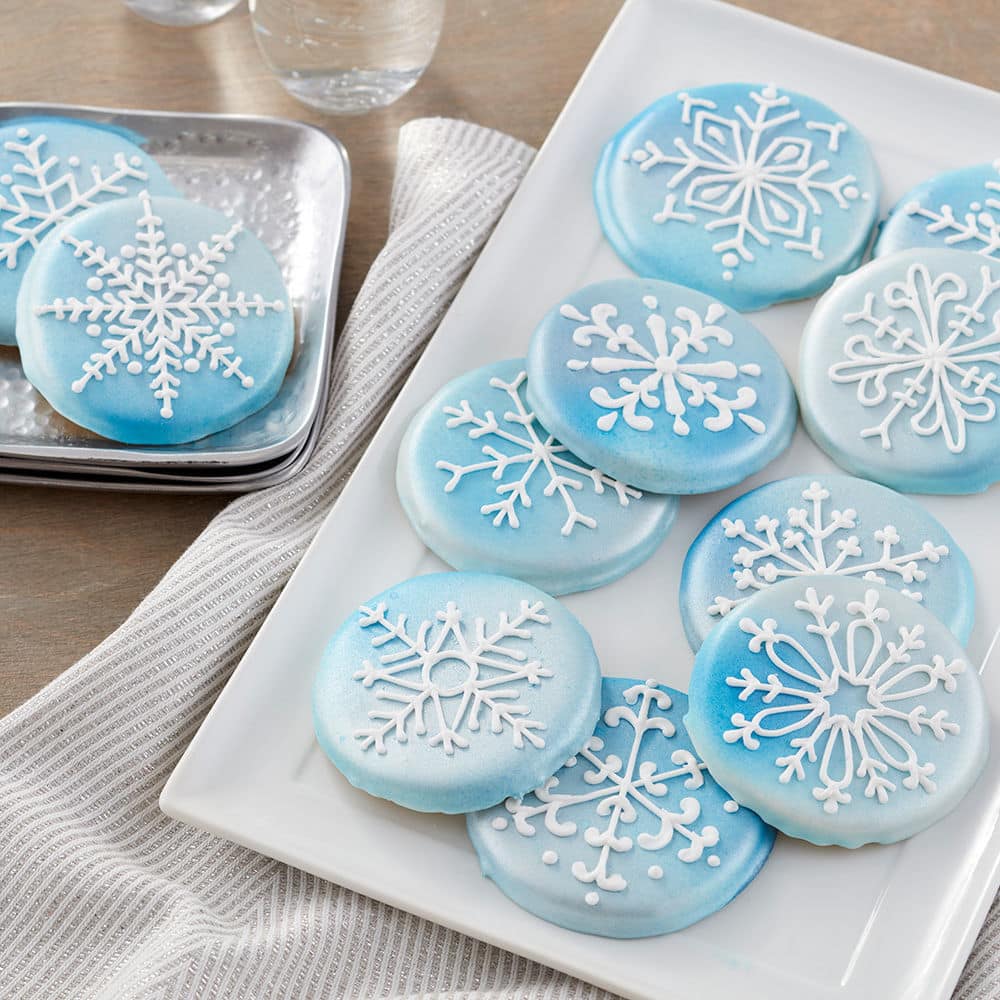 4. REINDEER FACE COOKIES
Guaranteed to be the cutest critters on the cookie platter, these reindeer face cookies are made with our own Cookie Press Disc Set and Chocolate Spritz Cookie Recipe. Get the Recipe Here.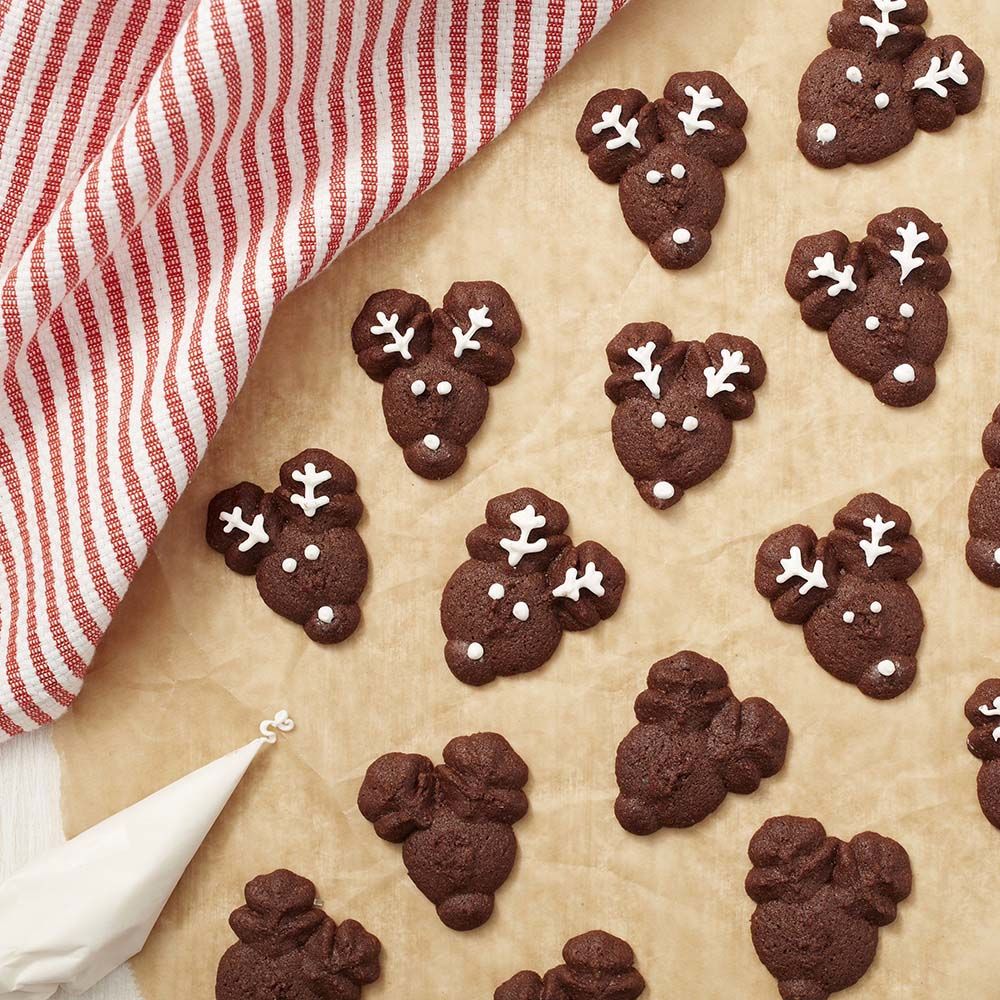 5. MELTING SNOWMAN CUT-OUT COOKIES
Don't feel too bad for these little guys, they still taste delicious! These fun melting snowman cookies are fun to decorate and eat! Get the Recipe Here.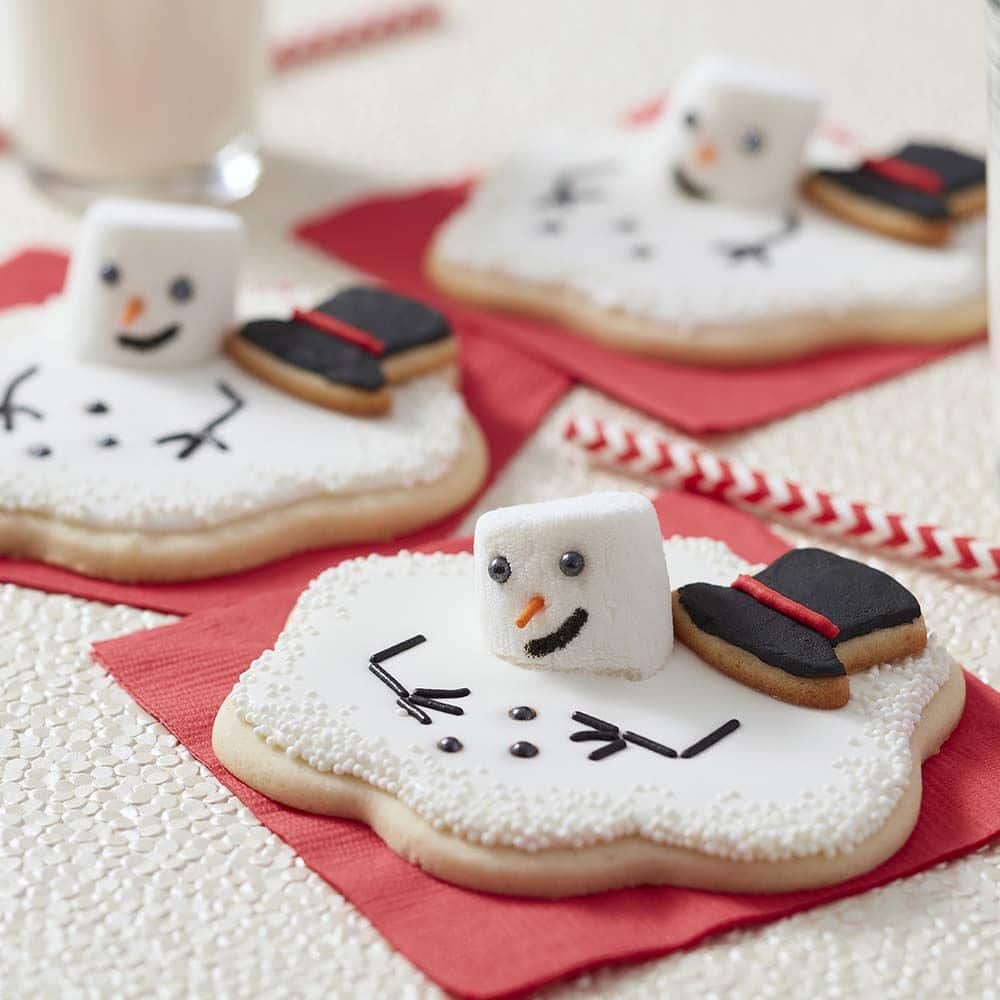 6. CANDY CANE COOKIES
Nothing says Christmas like candy canes. These butter candy can cookies are packed with flavor, sparking sugar and good cheer. Get the Recipe Here.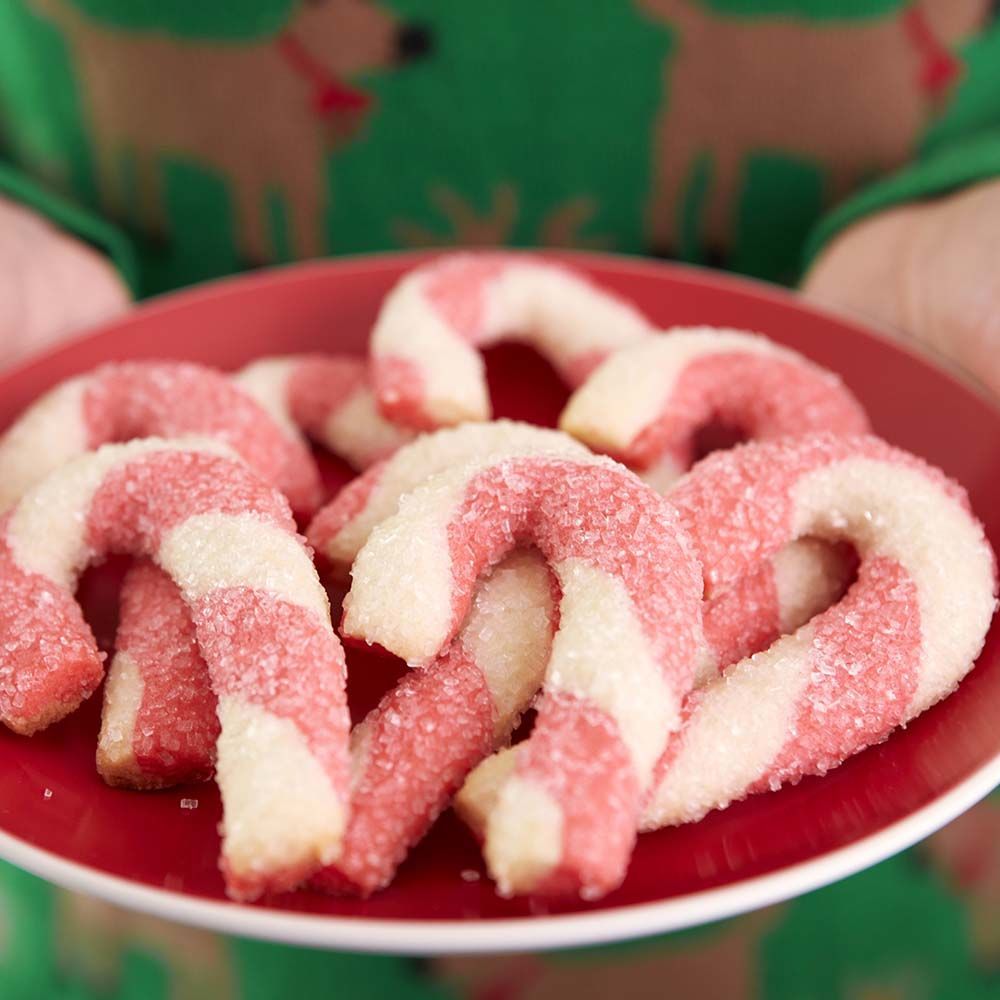 How'd your latest batch of Christmas cookies for your Christmas cookie exchange turn out? Let us know! Snap a picture and share it with us on Instagram @Wiltoncakes.