'Tis the season for cute gingerbread houses! Cozy up by the fire with your family this holiday season to partake in the classic Christmas tradition of decorating gingerbread houses. Whether you're looking for a classic look or a unique design, we have all the gingerbread houses of your dreams.
1. Welcome to cute gingerbread house
This adorable gingerbread house is decorated with colorful candies for a cute Christmas decoration that's sure to brighten up your holiday décor. 
2. Sprinkles of Fun Gingerbread House
Sprinkle a little goodness into your home with this colorful gingerbread house!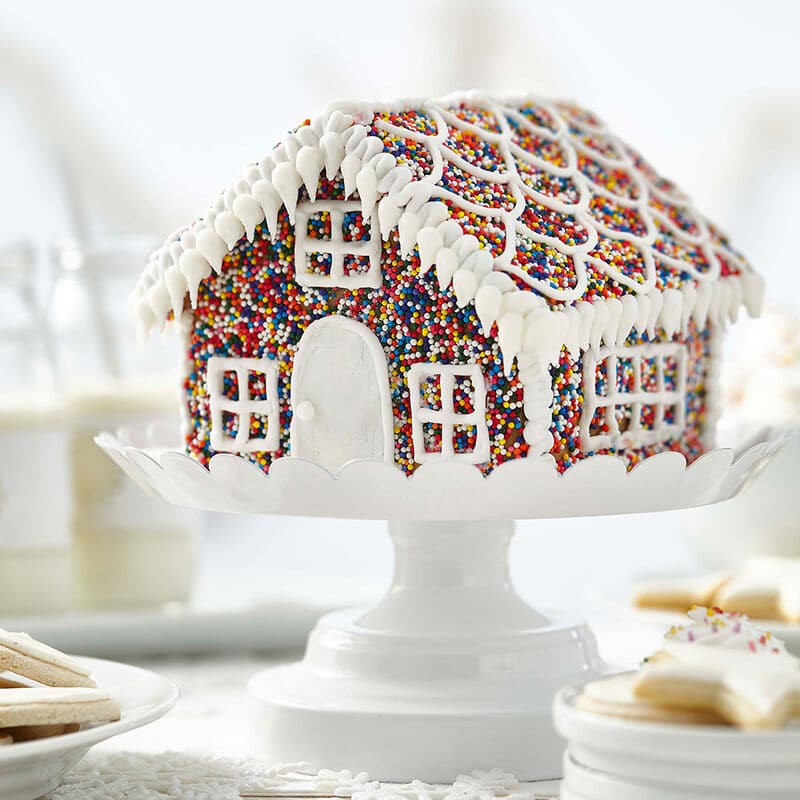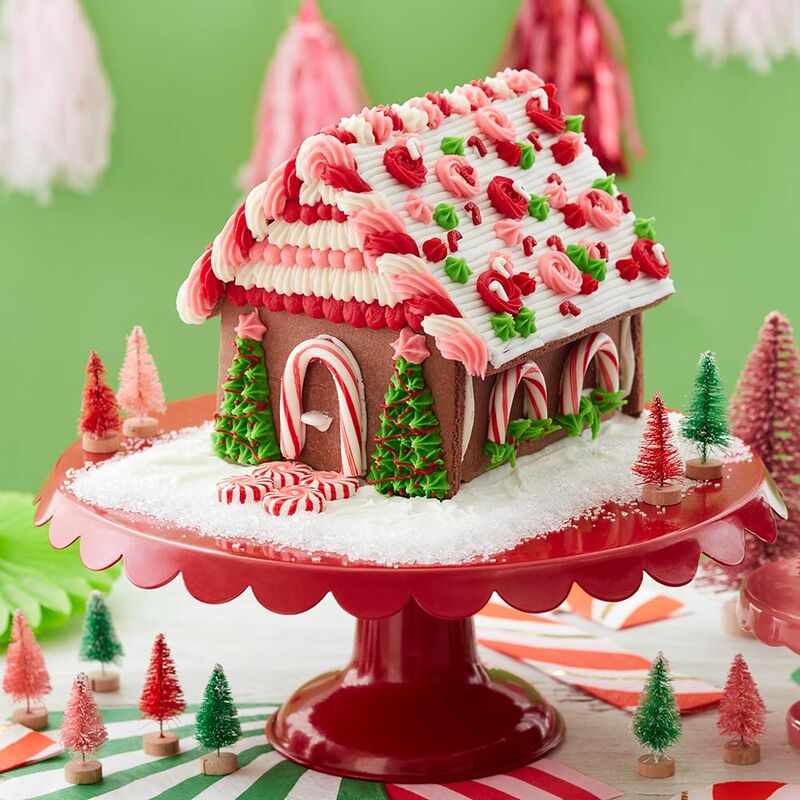 3. Pretty peppermint gingerbread house
Get ready for a peppermint party with this Pretty Peppermint Gingerbread House. Decorated with store-bought icing pouches, this gingerbread house is great for those looking for a fun and easy project to do with the kids.
4. Knit Me A Cozy Gingerbread House
Spend a cozy winter day by the fire decorating this incredibly cozy gingerbread house.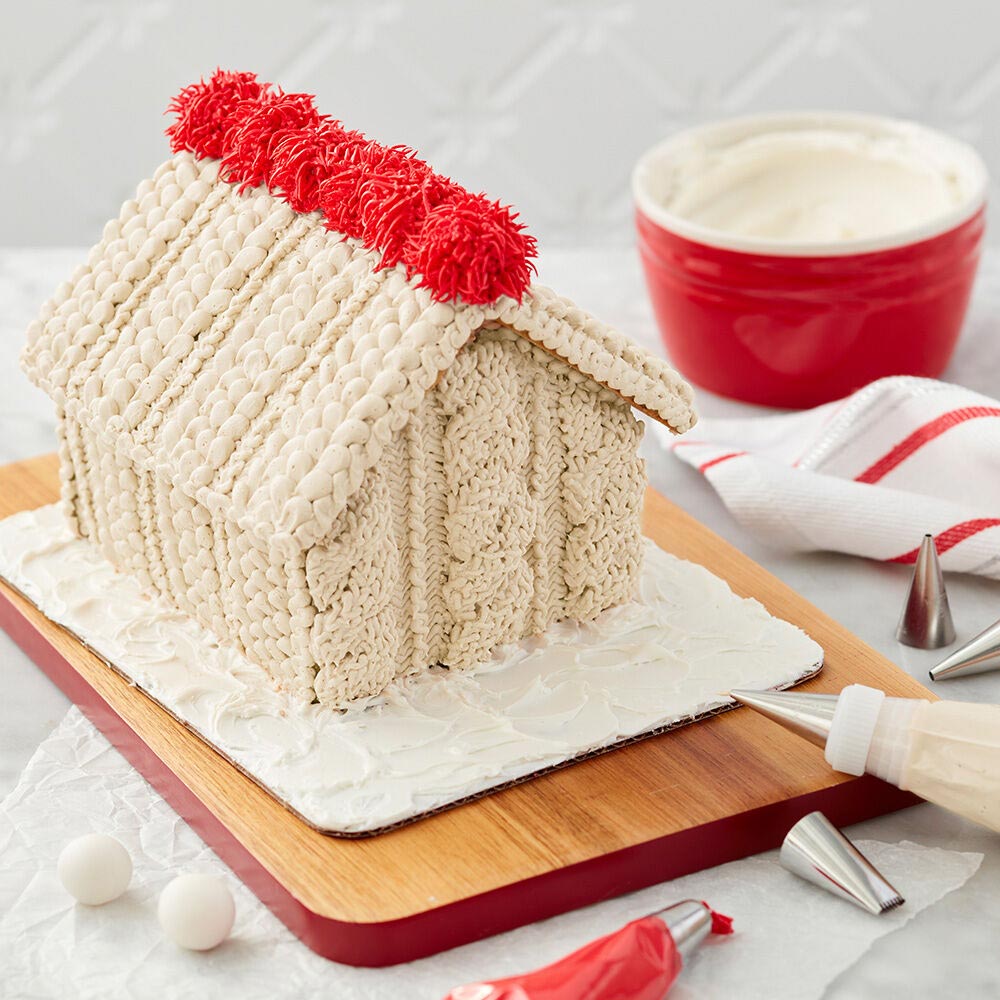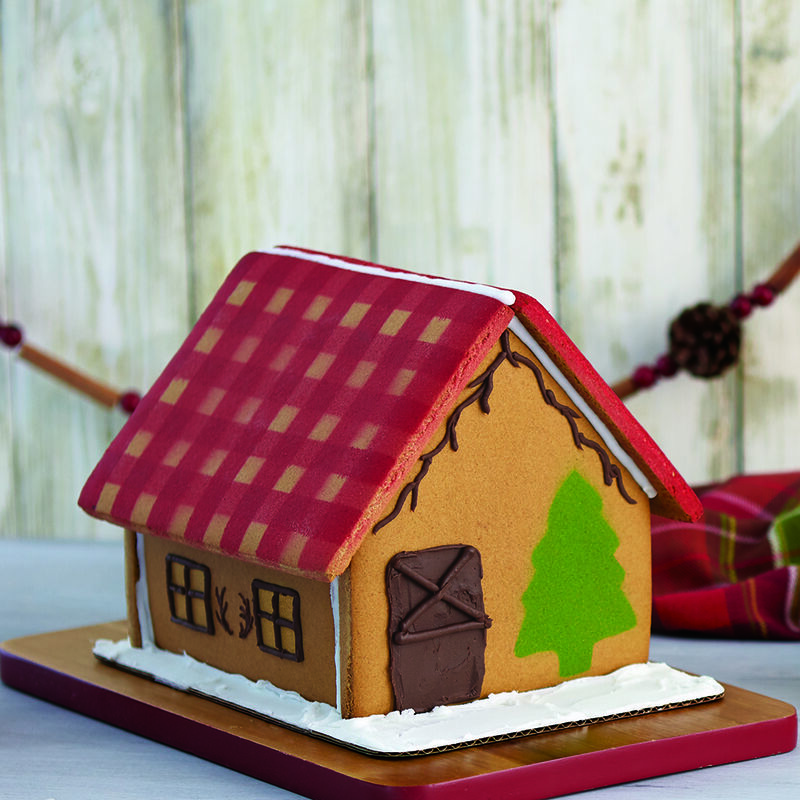 5. Rustic Color Mist Gingerbread House
Give your gingerbread house a more natural look with this Rustic Gingerbread House design. Made using Color Mist Food Color Spray, this easy decorating project offers simplistic charm for all you nature lovers out there!

6. Gingerbread Dog House
Celebrate your furry best friends with this adorable Gingerbread Dog House!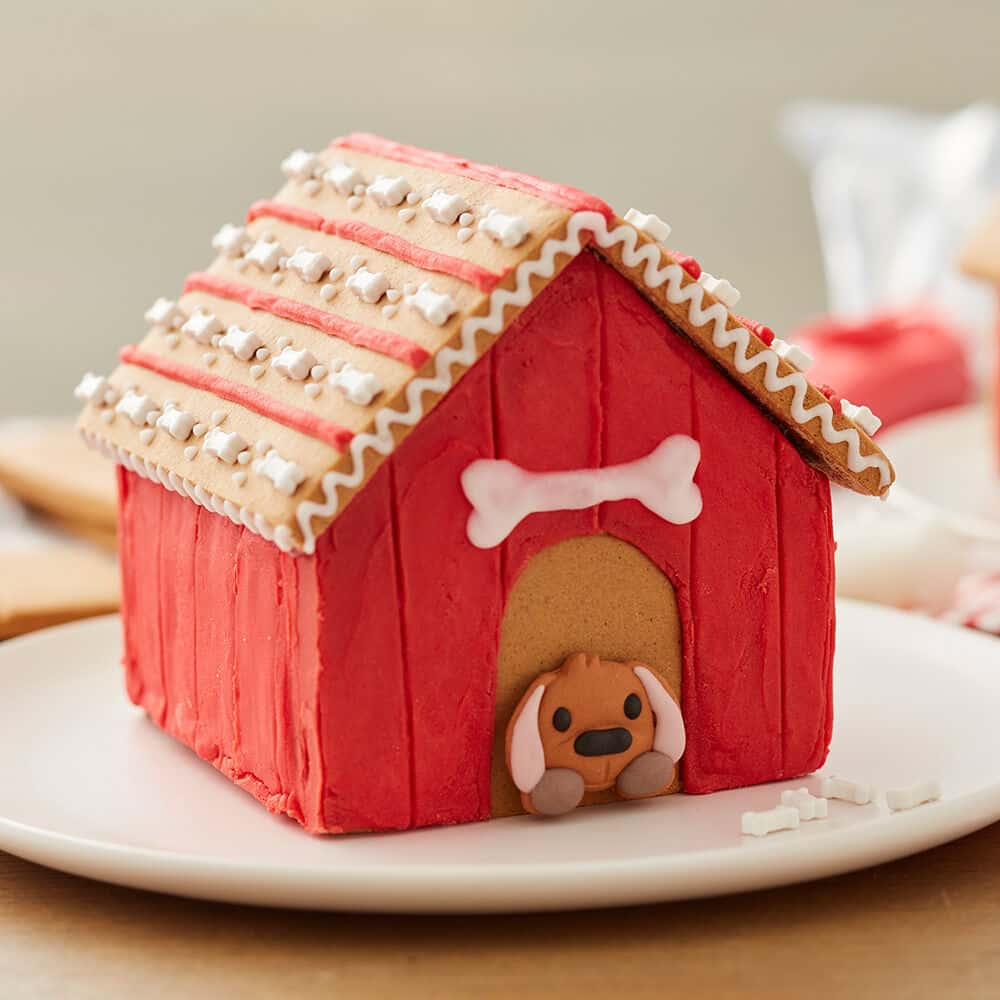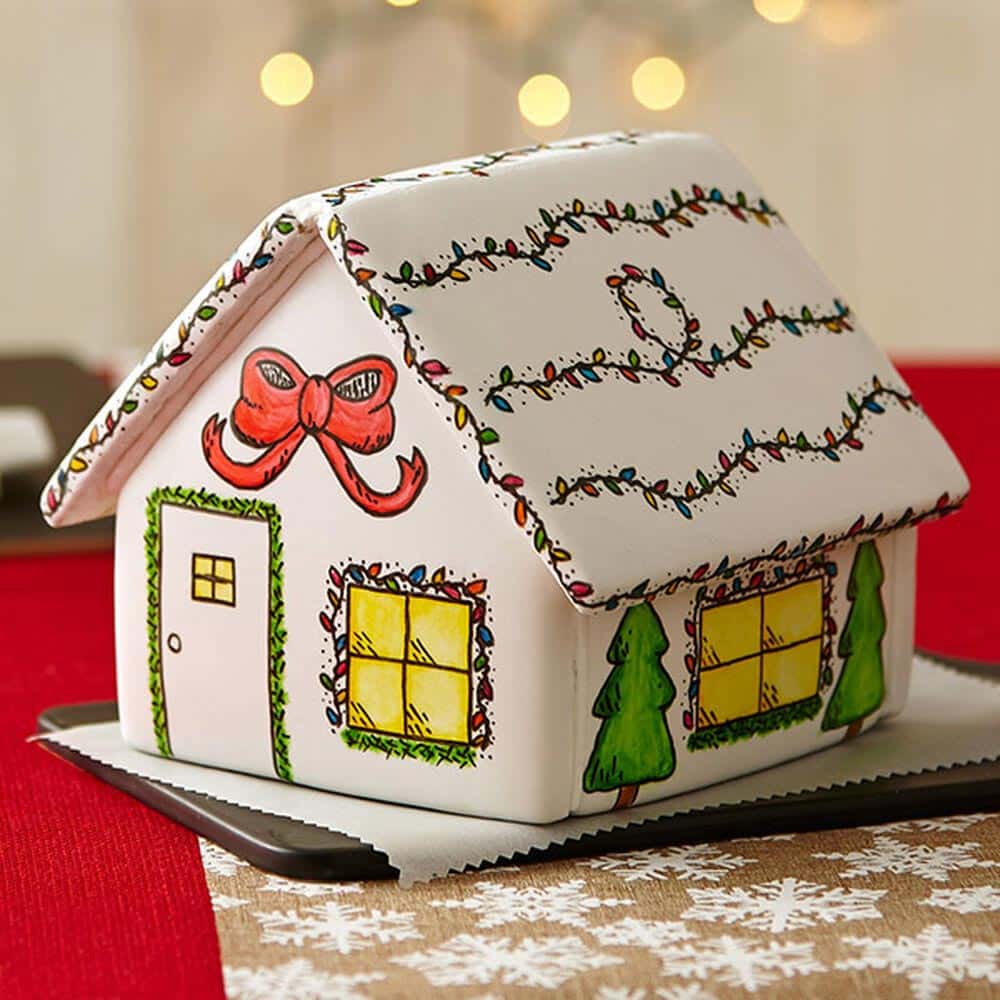 7. Painted Christmas Gingerbread House
This gingerbread cottage is sure to wow all your guests. Paint the most impressive gingerbread cottage with FoodWriter Edible Markers!
8. Rosy Red Color Mist Gingerbread House
The beautiful red hues of this gingerbread house contrast with the white details to give this house a festive feel.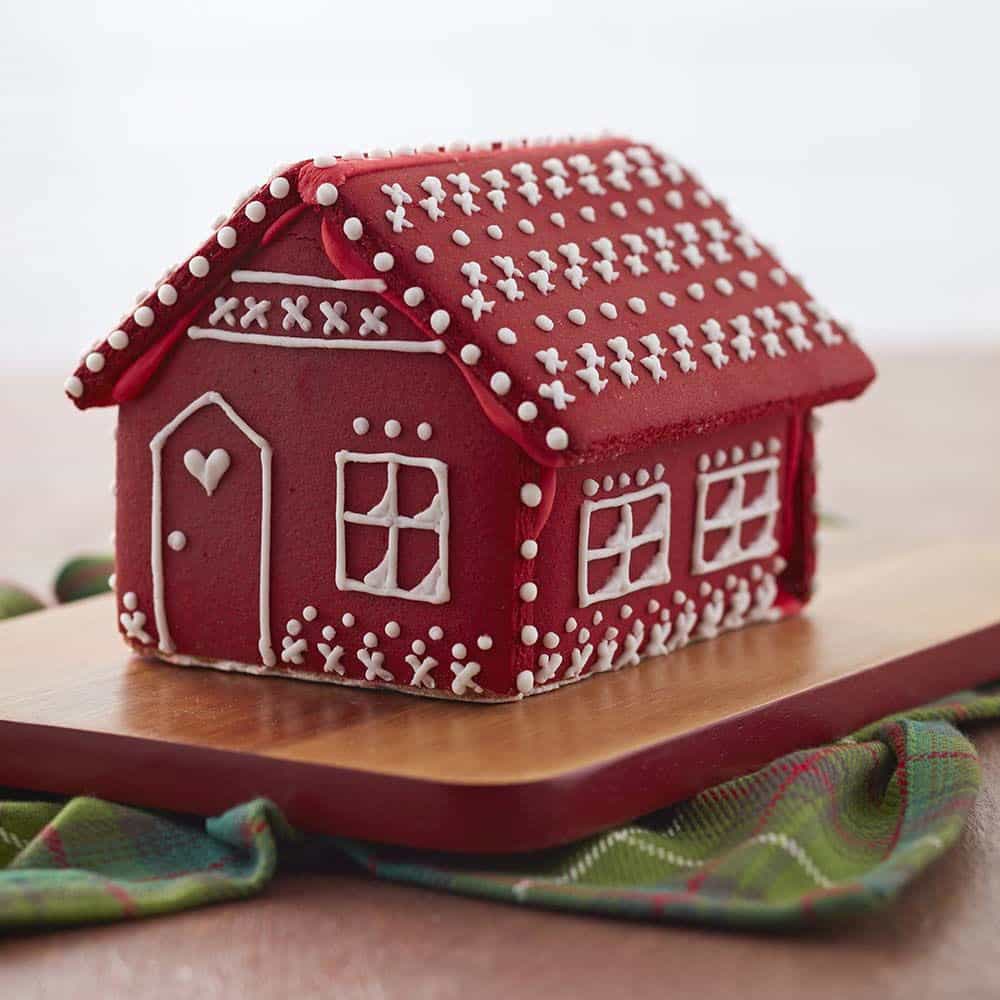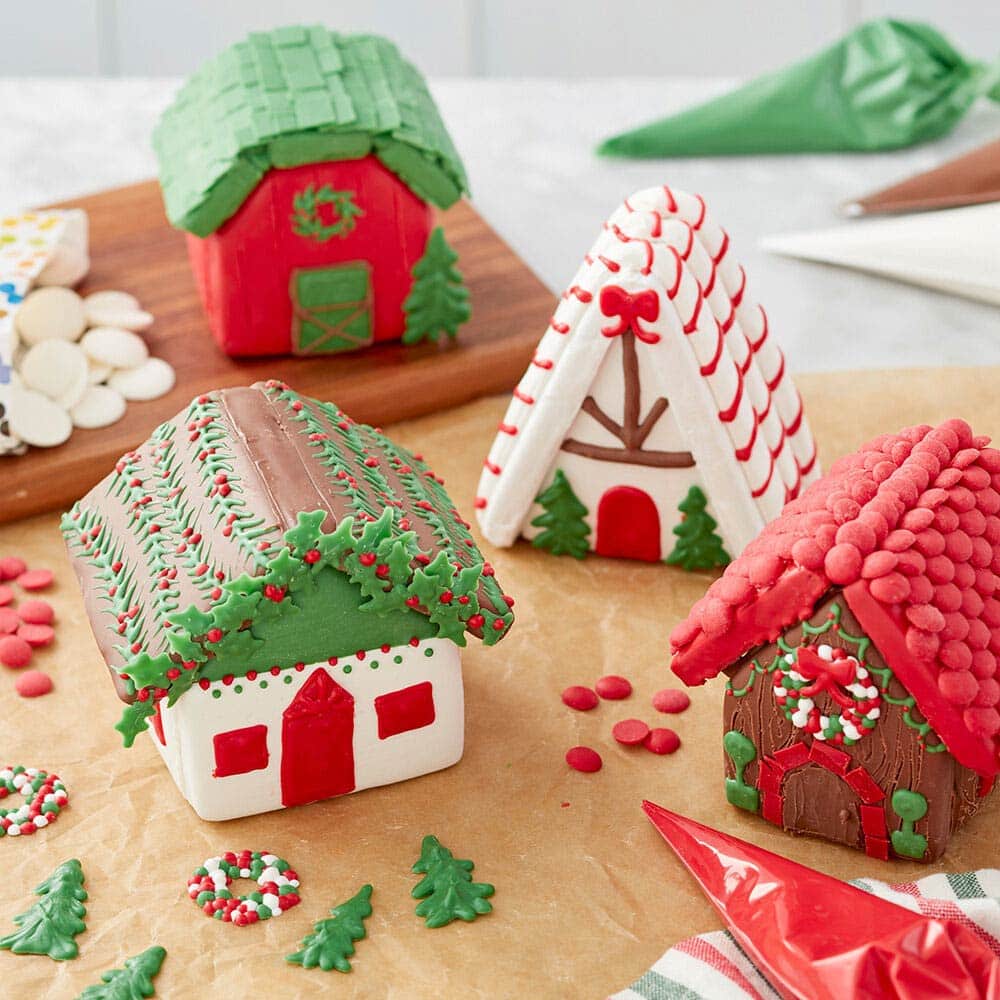 9. Mini Gingerbread Village with Sweet Tidings
One gingerbread house is never enough. Make a village of colorful gingerbread houses with Candy Melts candy.
10. Winter Wonderland Princess Castle
This gingerbread castle is perfect for all the princesses in your life. Add a shimmery finish to your castle with Pearl Color Mist food color spray!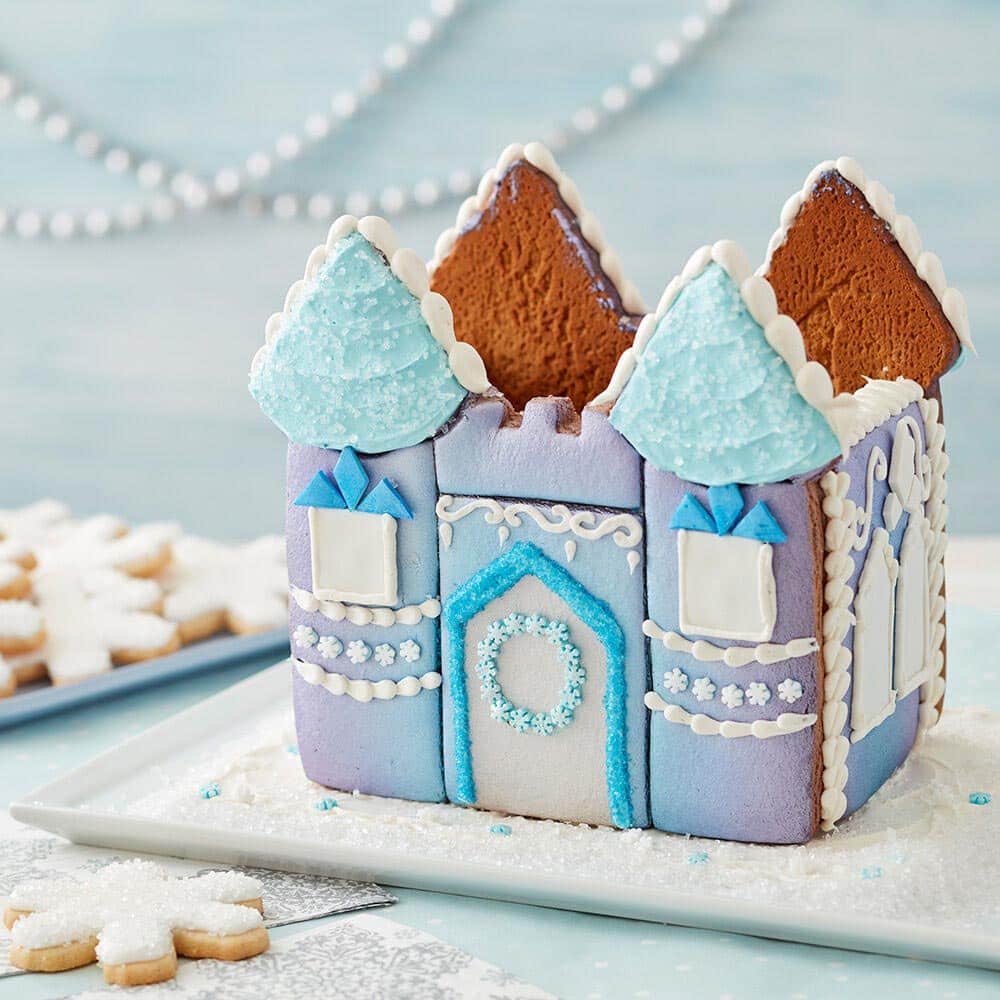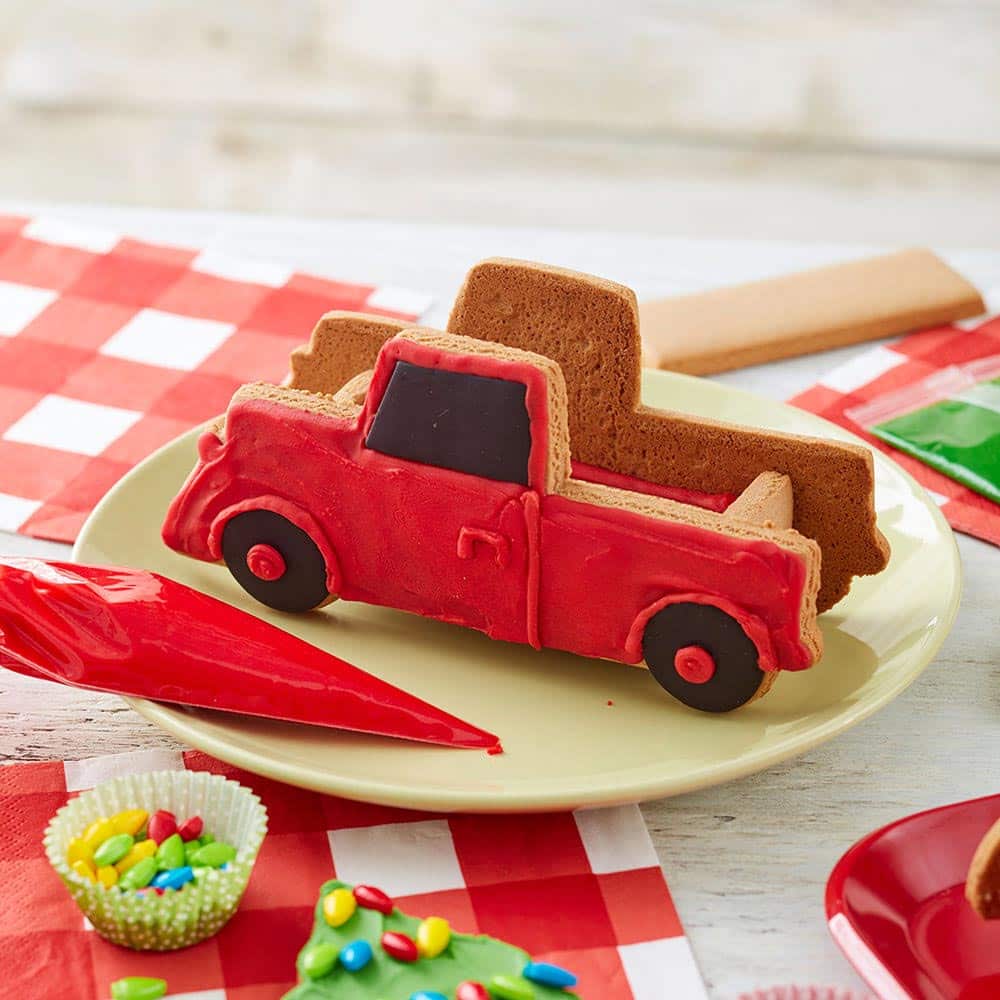 11. Gingerbread Pickup Truck
Beep beep! Park this adorable gingerbread pick-up truck in front of your favorite gingerbread house.
12. Winter wonderland Gingerbread House
Bring the beauty of a winter snowfall inside with this Winter Wonderland Gingerbread House. Decked out with a variety of gold and silver sprinkles, this beautiful gingerbread house can stay out all winter long.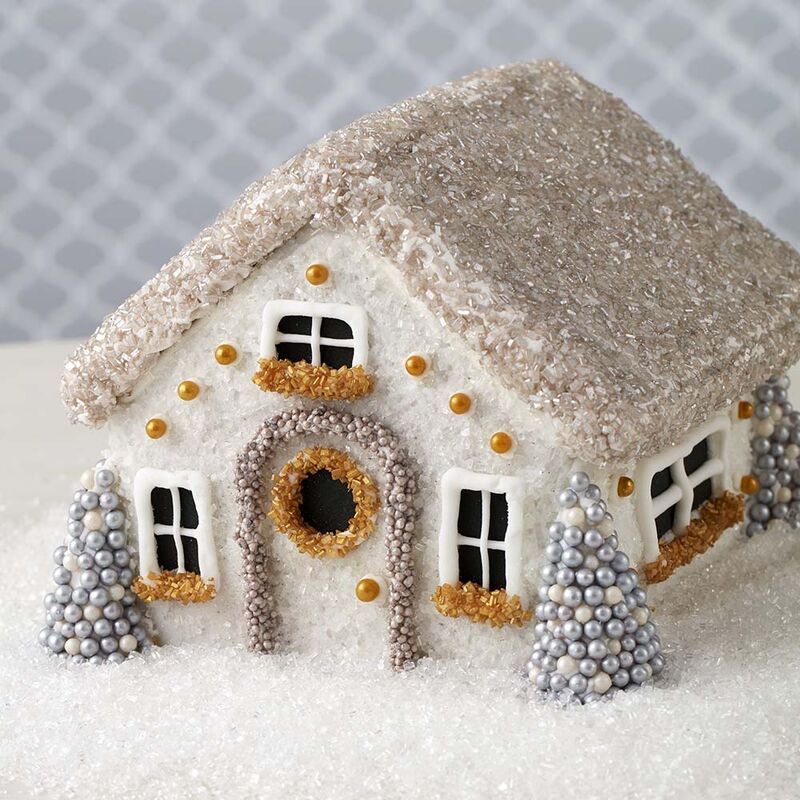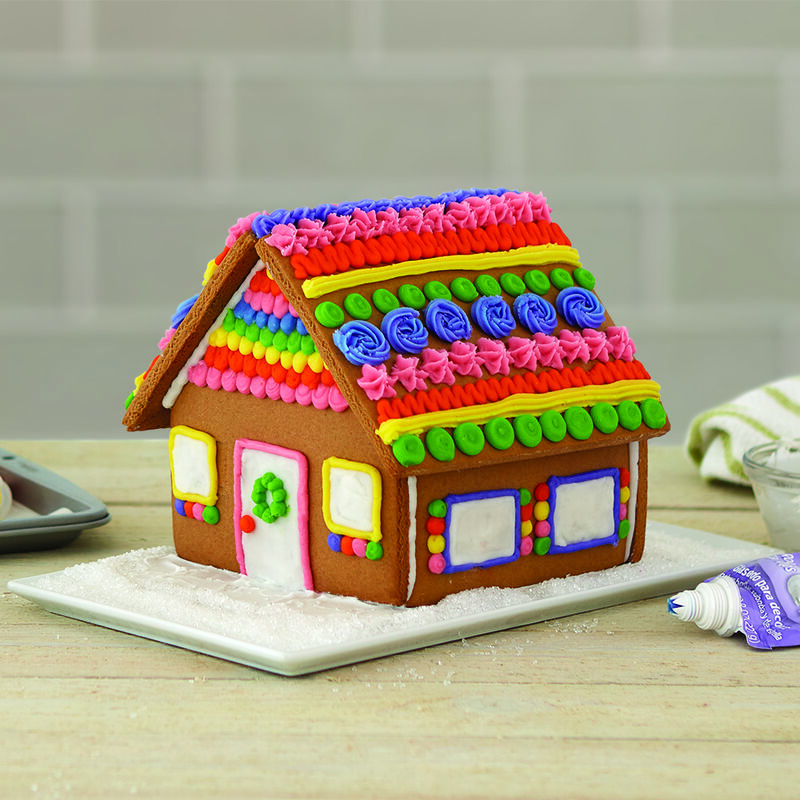 13. Gingerbread house makeover
Have fun with color with this Gingerbread Makeover project! Decorated using store-bought icing pouches, this project is great for kids and is a fun way to let them express their creativity. 
14. Artistic View Gingerbread House
Let the gingerbread be your canvas with this Artistic Gingerbread House. Begin by covering your house in white fondant, then draw on your own decorations using FoodWriter Edible Markers. A fun activity for the whole family to do together, this is a simple and fun decorating project that doesn't require a ton of supplies.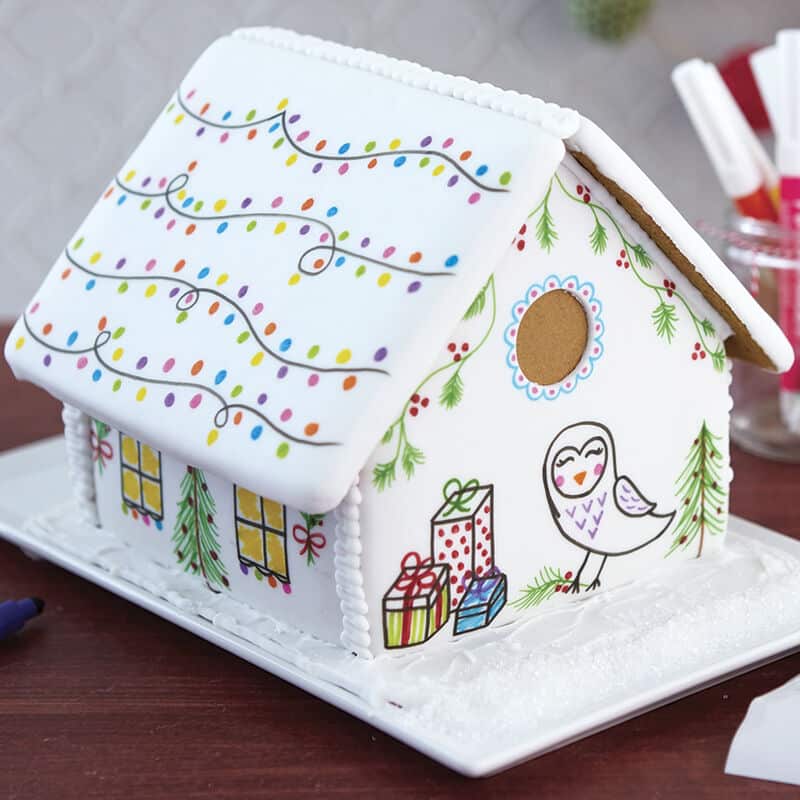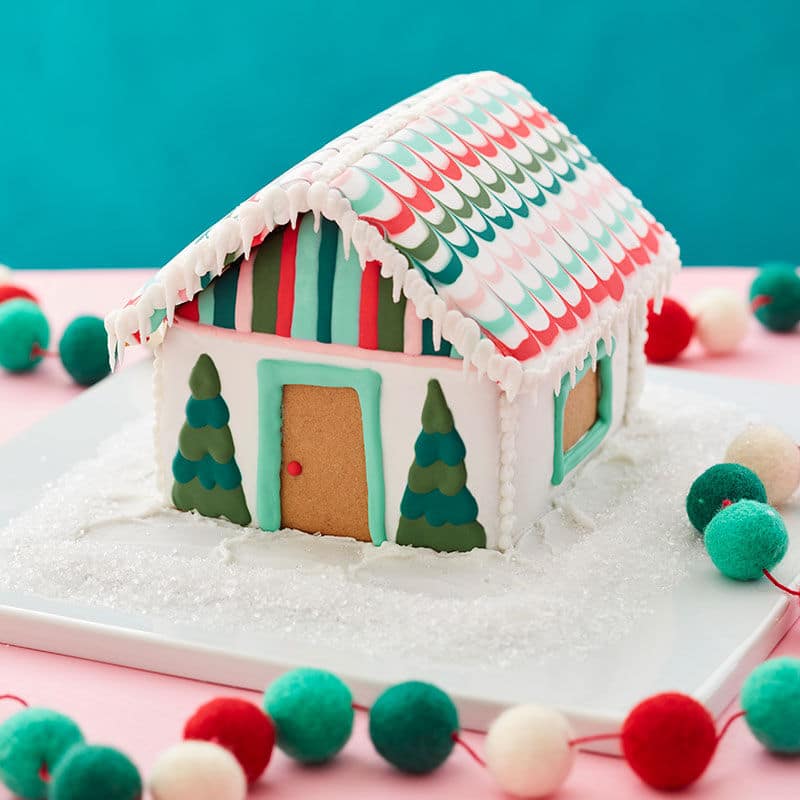 15. Bright and cheery gingerbread house
The name says it all! Decorated with cookie icing, this Cheery Gingerbread House is a festive and fun way to spruce up your holiday table. Use the colors we've suggested here, or have fun combining your favorite icing colors!
16. Sprinkle gingerbread house
Add some sparkle to your holiday with this Sprinkle Gingerbread House. A fun and easy project for kids, this Christmas decorating project is a great way to showcase all your favorite sparkling sugars, jimmies and candies!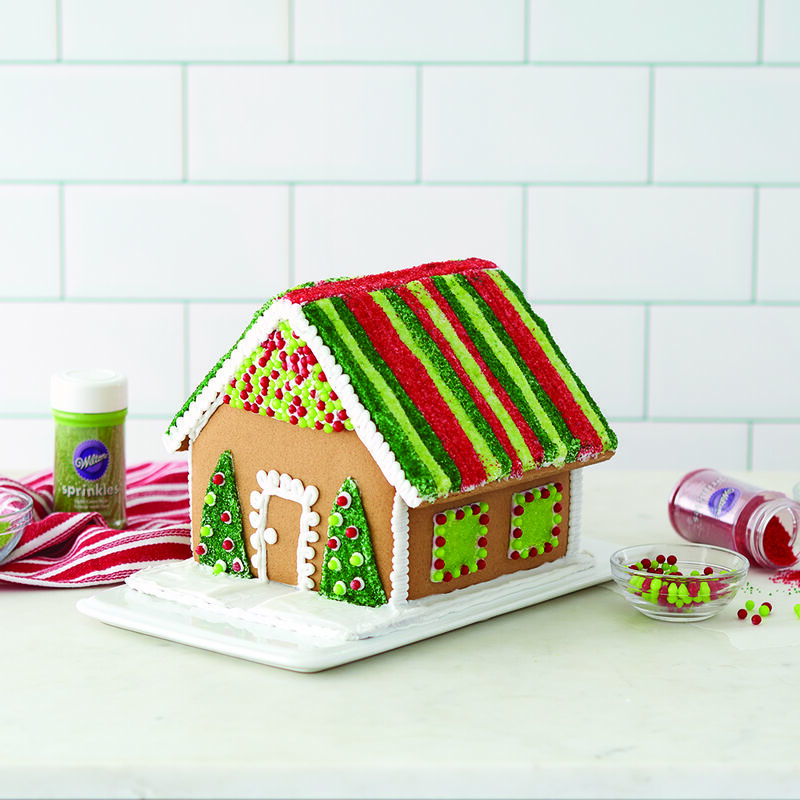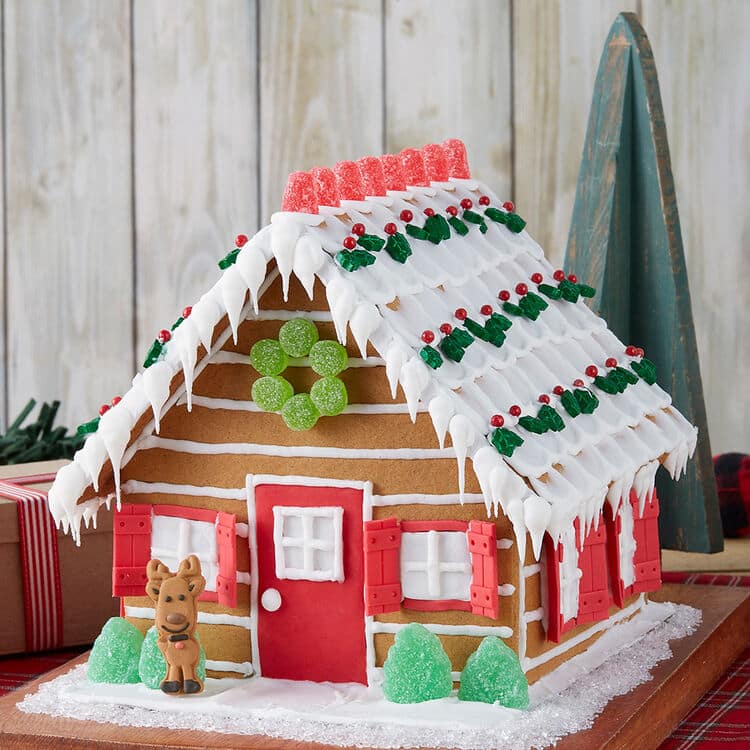 17. Nature Lover's Gingerbread Cabin
Enjoy the great outdoors from the comfort of your kitchen with this cute Nature Lover's Gingerbread Cabin. Simple piping techniques and holiday candies give this cute gingerbread house plenty of color and texture.
18. Dressed for the Holidays Gingerbread House
If you love the classic gingerbread house look, you're going to love this Dressed for the Holidays Gingerbread House. Topped with a pretty red bow, this traditional gingerbread house would make a great addition to your Christmas table.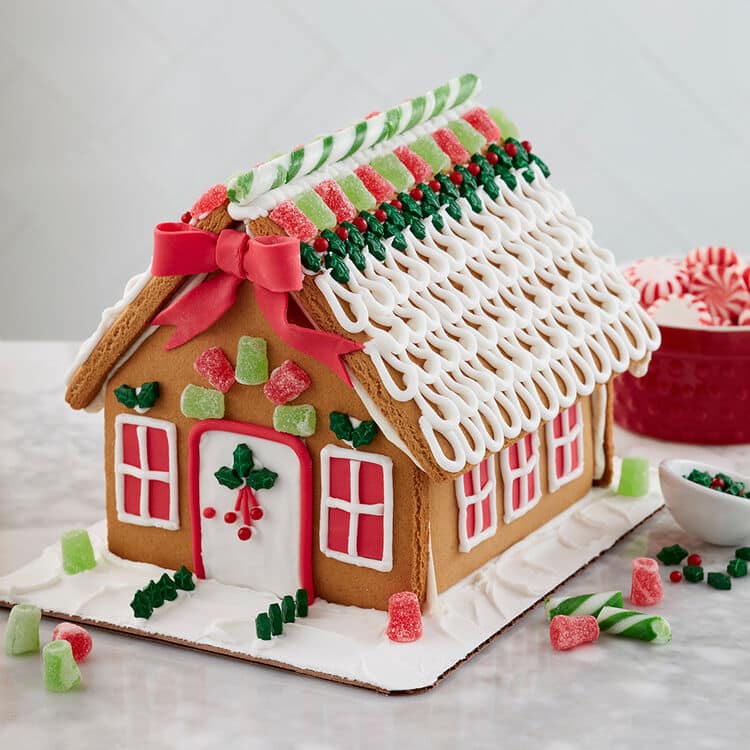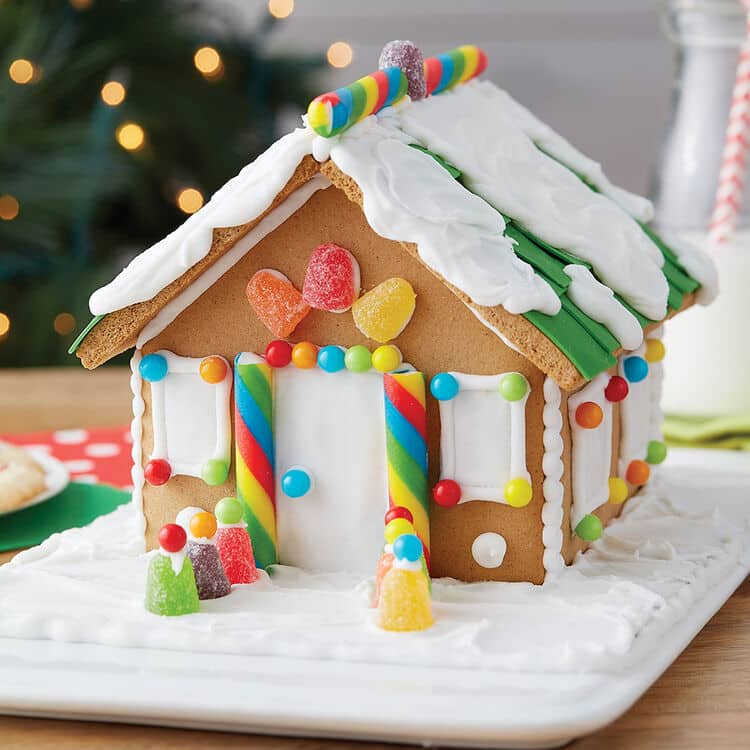 19. Sweet and Petite Gingerbread House
For cute gingerbread house ideas that the kids can do, too, look no further than this Sweet and Pettie Gingerbread House idea. Featuring simple decorating techniques, this simple gingerbread house is great for families to do together.
20. Designer Chocolate Cookie House
Peppermint and chocolate are a classic holiday combination and this Designer Chocolate Cookie House is perfect for those who love this sweet and spicy combo! Decorated with candies and peppermints, this red and white gingerbread house is a peppermint lover's dream come true!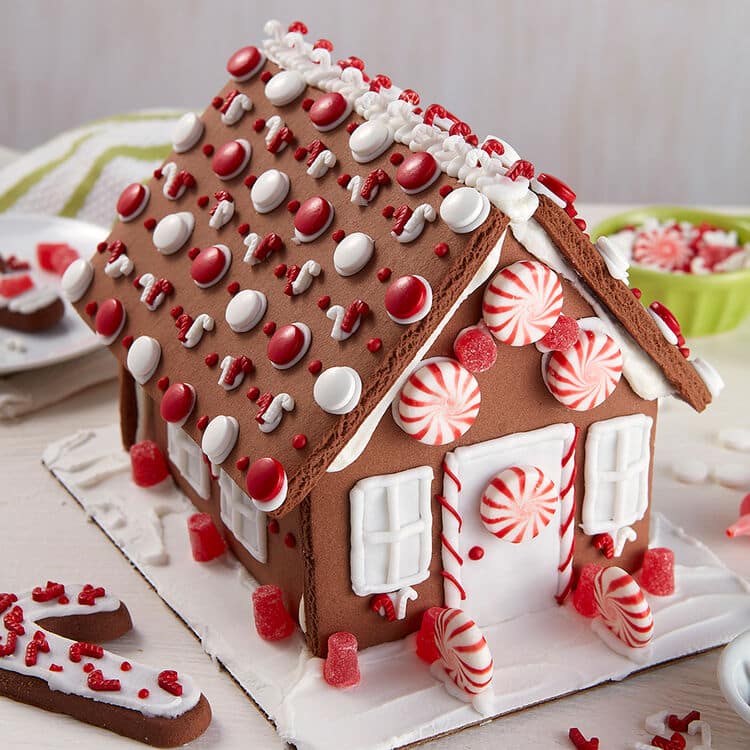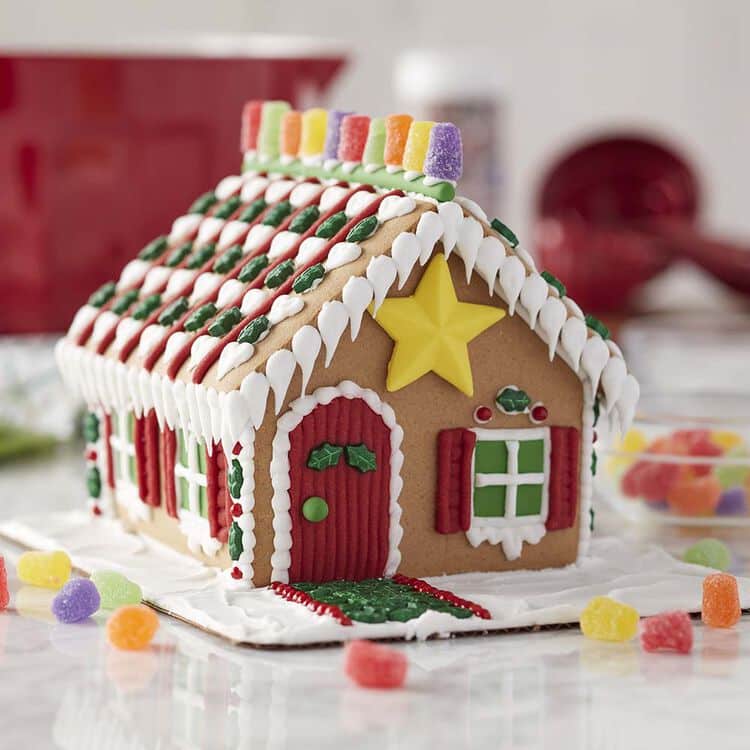 21. Star of the Holidays Gingerbread House
Decorate a bright and colorful gingerbread house that will be the star of your holidays! Candy, icing and fondant add the color, and the star icing decoration adds the dazzle!
22. Written on the Walls Gingerbread House
Fill your home with holiday cheer with this Written on the Walls Gingerbread House. Customize the walls of the house with whatever seasonal words you'd like! For easier piping, outline your design first using edible markers.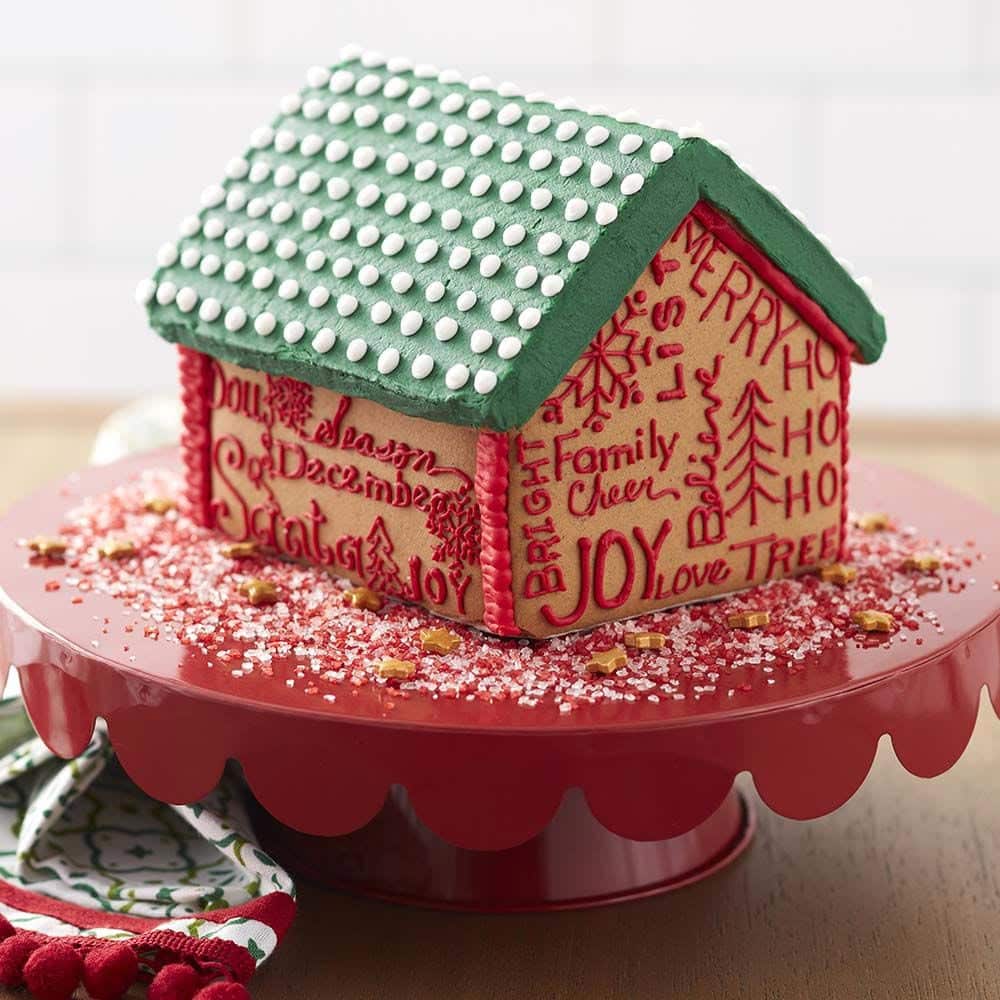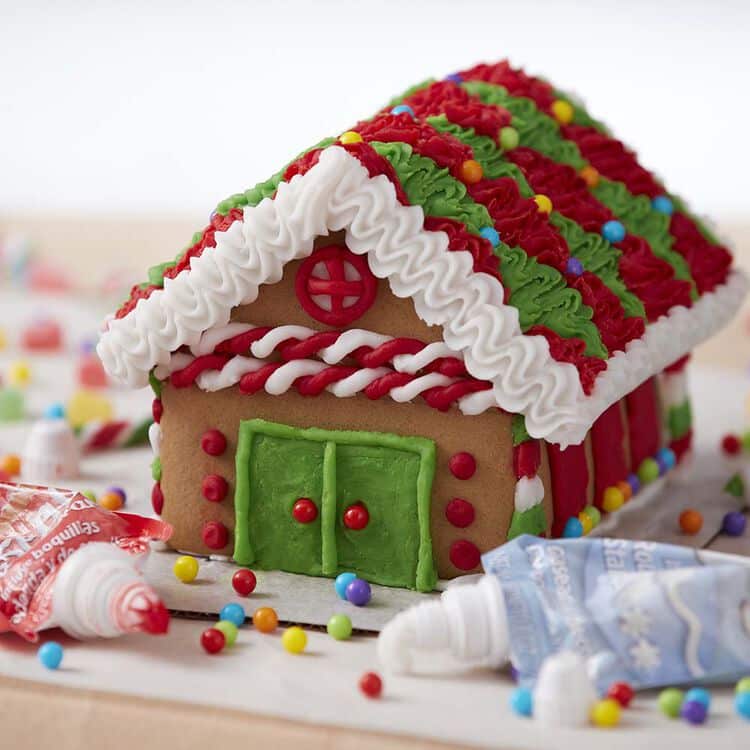 23. North Pole Cottage Gingerbread House
Use your favorite gingerbread house kit and a variety of icing pouches to create this cute North Pole Cottage Gingerbread House. Since this decorating project uses pre-packaged, pre-colored icing, this house is great for kids and beginners. Best of all, clean-up is a breeze!
24. Shimmer and Sparkle Gingerbread House
Nothing says holiday like shimmering silver and gold! Great to keep out throughout the winter season, this Shimmer and Sparkle Gingerbread House is great for adding a little sparkle to your holiday.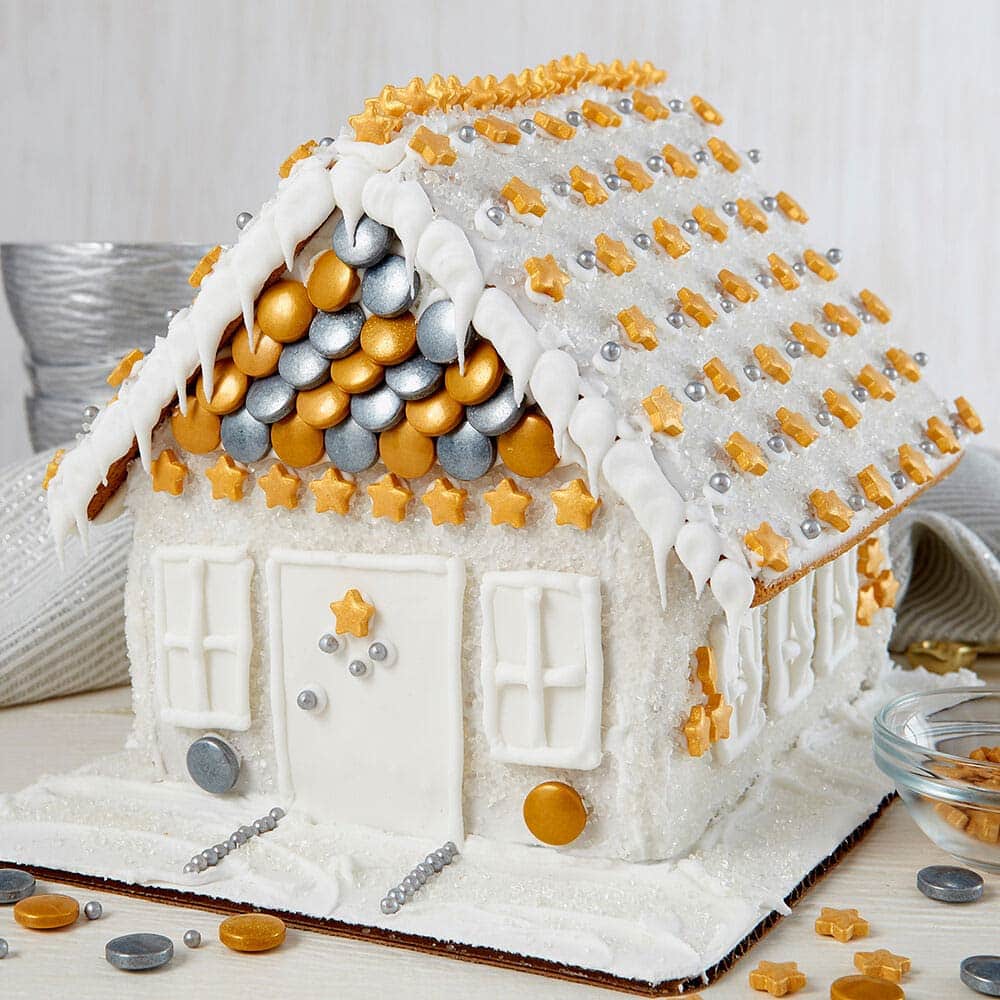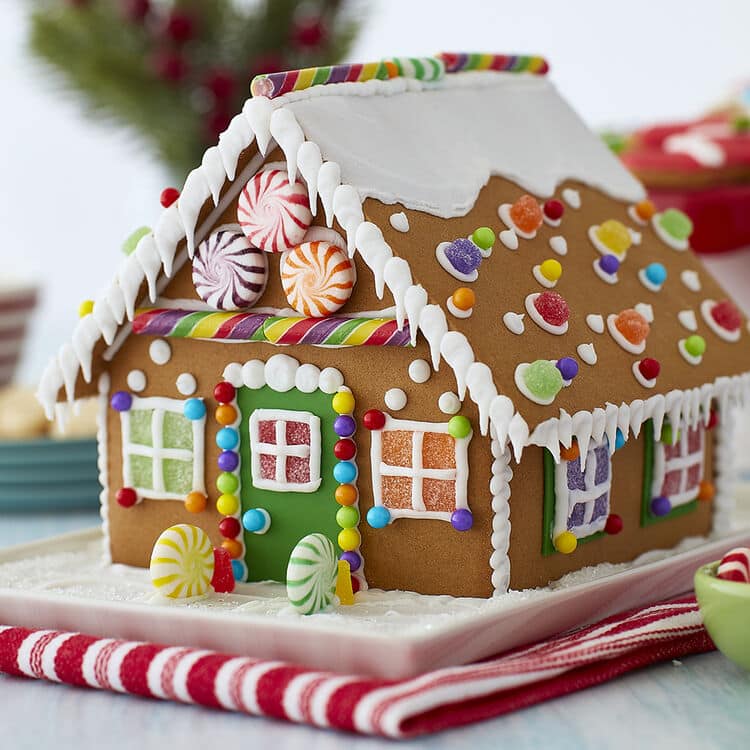 25. Creative Candy Gingerbread Cottage
Gather up the kids (and all your favorite holiday candies) to decorate this cute Creative Candy Gingerbread Cottage. With simple decorating techniques, this cute gingerbread house is the perfect activity for a cozy winter weekend.
26. Holly Berry Gingerbread House
Holly sprinkles and gum drops do most of the decorating for you in this Holly Berry Gingerbread House. A fun beginner project for new decorators, this gingerbread house is a festive and fun addition to your holiday table.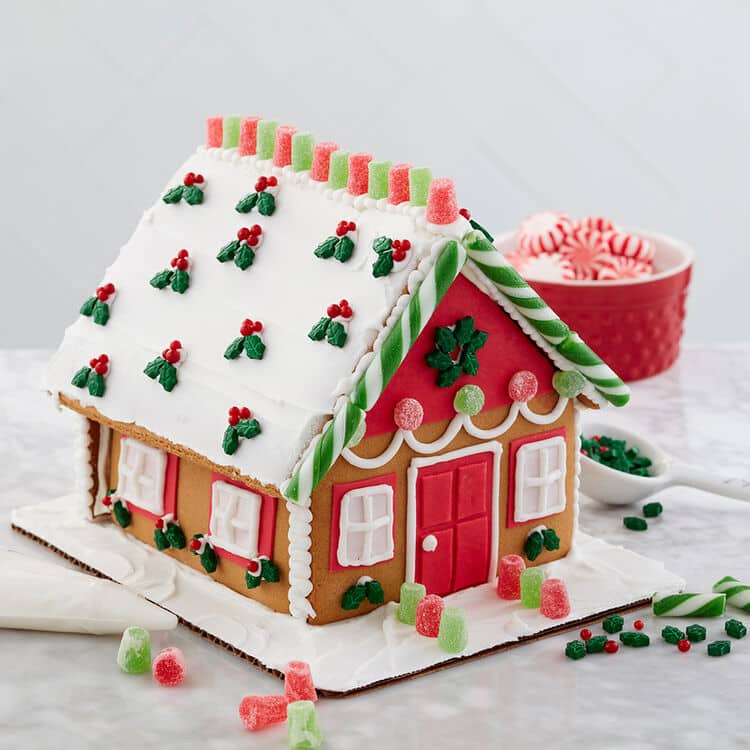 Don't forget to try our classic gingerbread house icing recipe on all of these amazing designs.
Decorating some festive cookies that need the perfect topper? We've got you covered with our Christmas cookie icing recipe that offers an easy to follow guide on using royal icing on Christmas cookies.
Want to explore some slightly less festive but totally appropriate cakes to bake this season? Try taking a look at our winter wonderland themed cakes for some inspiration.
Which of these gingerbread creations are you excited to build with your family this year? Let us know in the comments below, or take a picture of your gingerbread house and tag us on Instagram @wiltoncakes.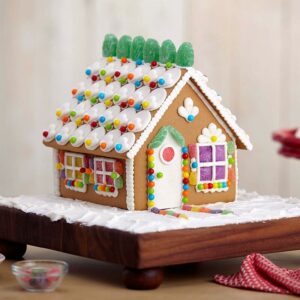 26+ Cute Gingerbread House Ideas
Bake your own winter wonderland with some inspiration from our list of cute gingerbread house ideas. Build and decorate as many eye catching desserts as you want this holiday season and share them with family and friends!
Tried this recipe?
Take a picture and tag us @WiltonCakes on Instagram