Whether dad enjoys sports, camping, movies or just some rich, yummy chocolate, you're sure to find a treat worthy of your proud papa in this collection of Father's Day cake recipes!
1. Square Succulent Cake
If dad has a green thumb, he's sure to love this Square Succulent Cake, topped with buttercream succulents of every shape and size. Add a personalized message to the center of the cake, or top it with a festive Father's Day topper for a fun finishing touch.
2. Chocolate Peanut Butter Cake
Combining a deep dark chocolate cake with a smooth peanut butter cream cheese icing, this Chocolate Peanut Butter Cake is perfect for dads who love this classic flavor combination. A center layer of crunchy meringue gives this Father's Day treat added flavor and texture.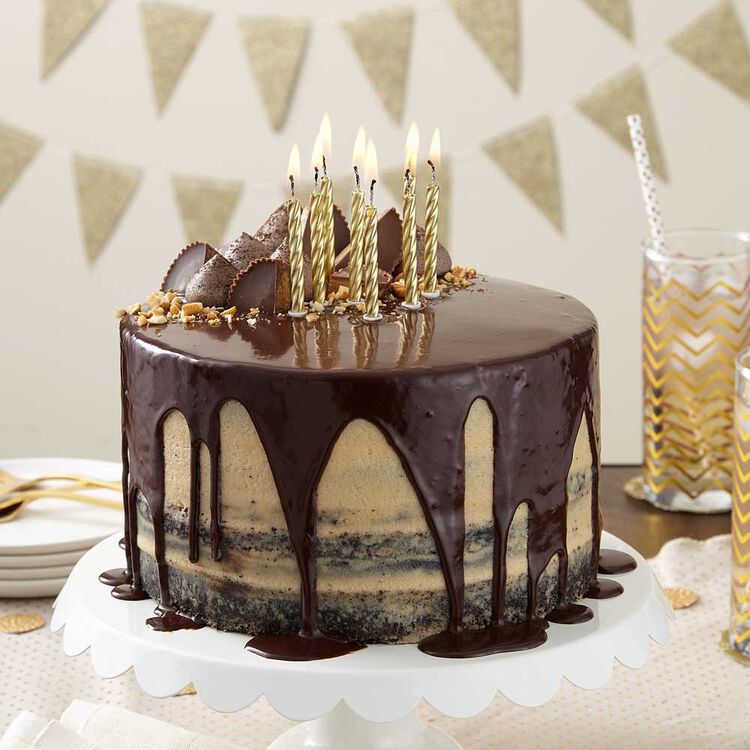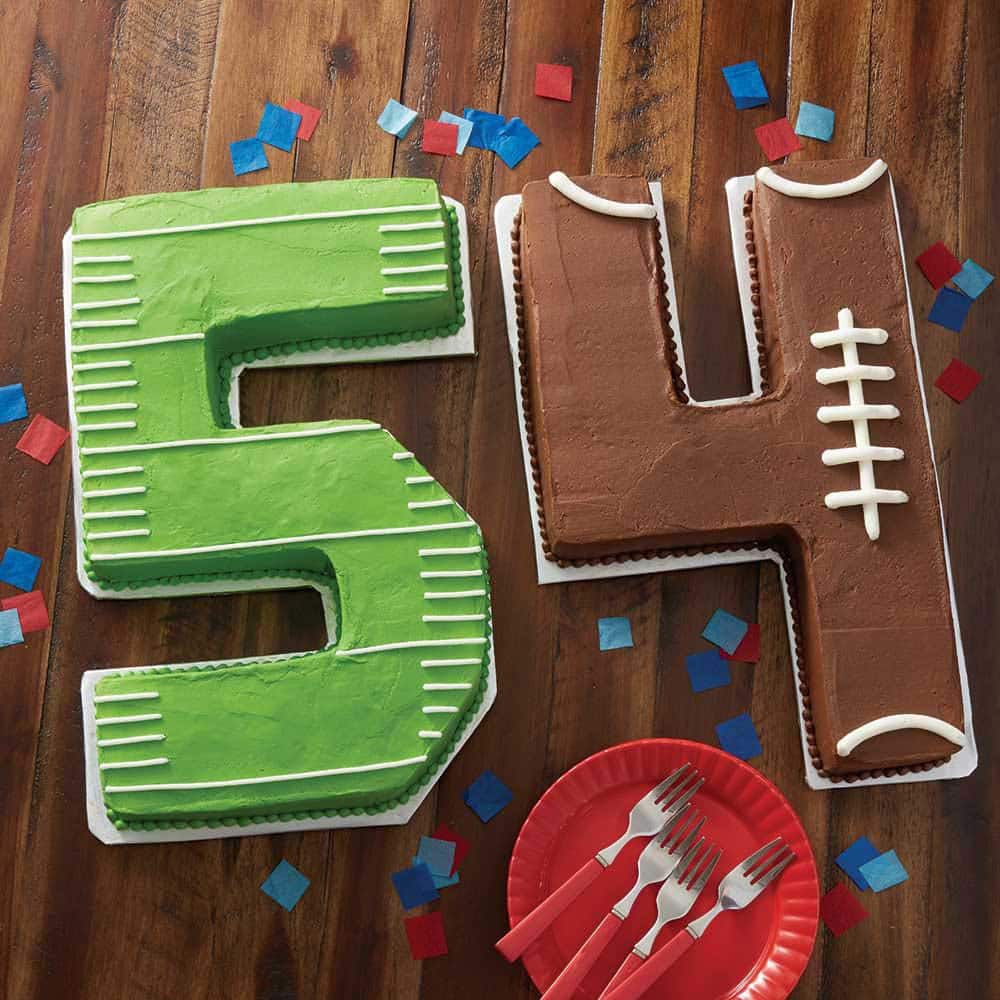 3. Football 54 Cake
Any sports-loving dad is sure to love this football-themed number cake. Made using the Numbers and Letters Cake Pan, this cake can be customized to any combination of letters or numbers. Match the numbers from dad's favorite jersey or spell out "DAD" for a cake sure to score a touchdown!
4. Coconut Cake
Give dad or grandpa a taste of the tropics with this classic Coconut Cake. A tasty dessert for fathers who are nuts for coconut, this sweet two-layer cake is topped with a coconut buttercream, then decorated with sweetened shredded coconut for added texture and sweetness!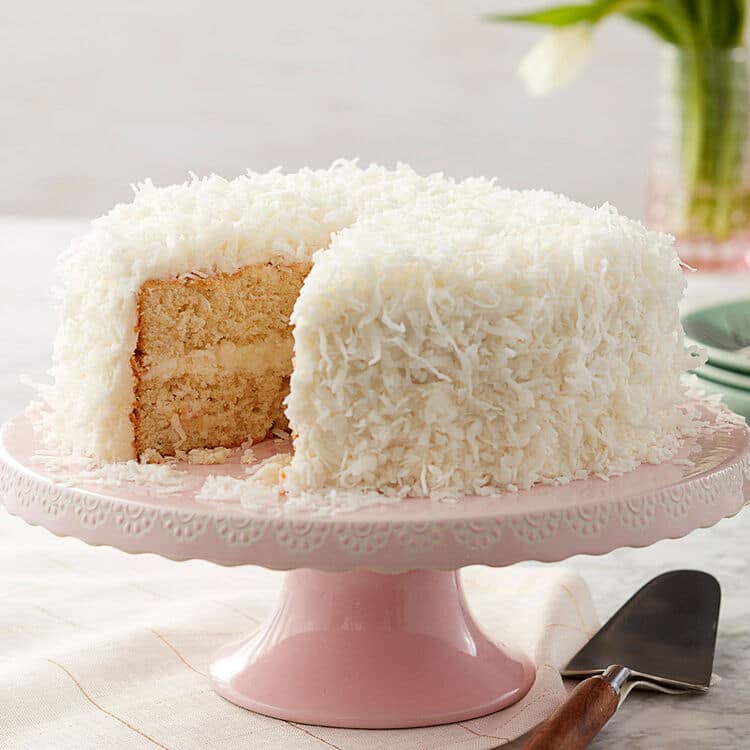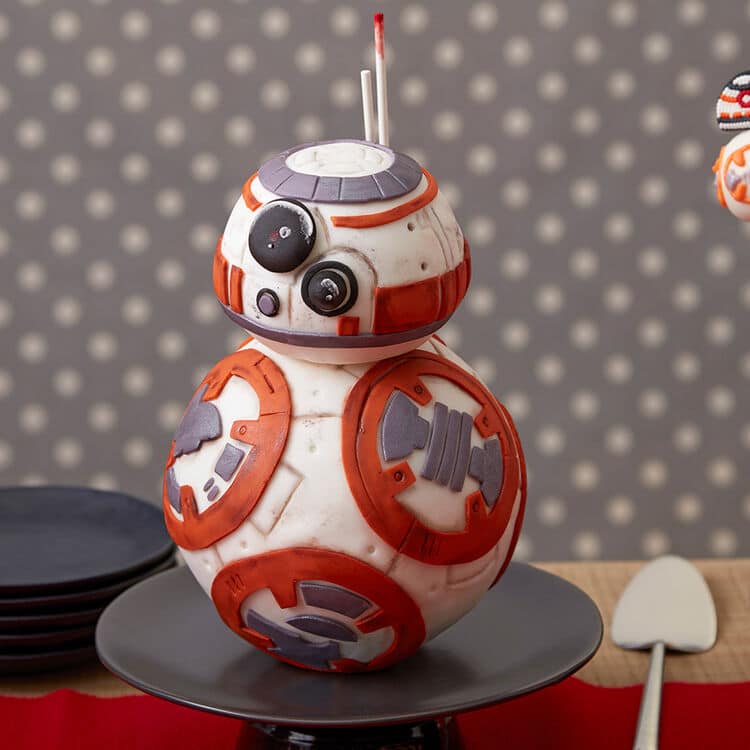 5. Star Wars BB8 Cake
Dads who love Star Wars are sure to love this fun BB8 Cake. Made using cake and crispy rice cereal treats, this cake gets its perfect shape from the 3-D Cake Pan. A fun project for skilled decorators, this Star Wars cake looks like he jumped right off the theater screen.
6. Truffle-Topped Cake
Layer on the decadence with this chocolatey Truffle-Topped Cake. Drizzled with melted Candy Melts candy and topped with rich chocolate truffles, this delicious cake is sure to please!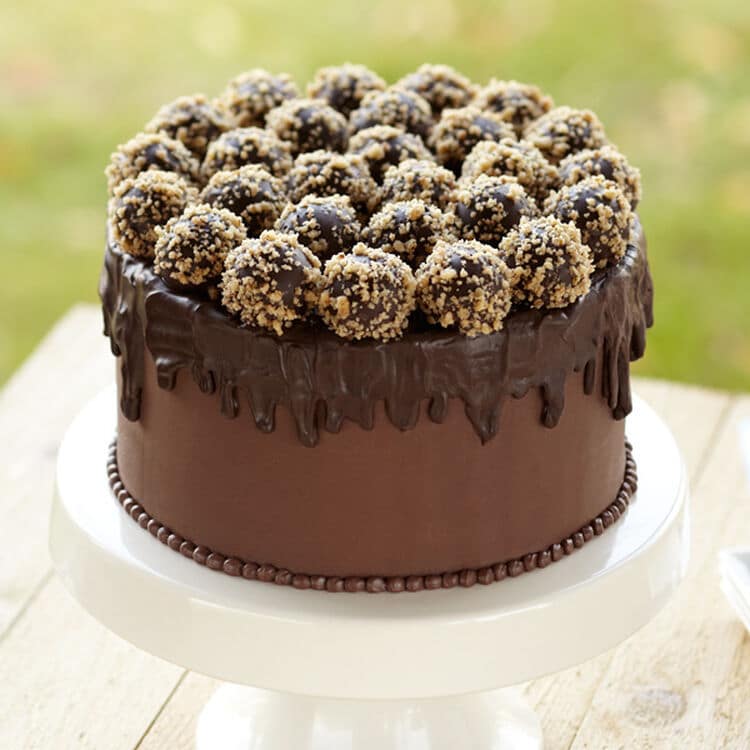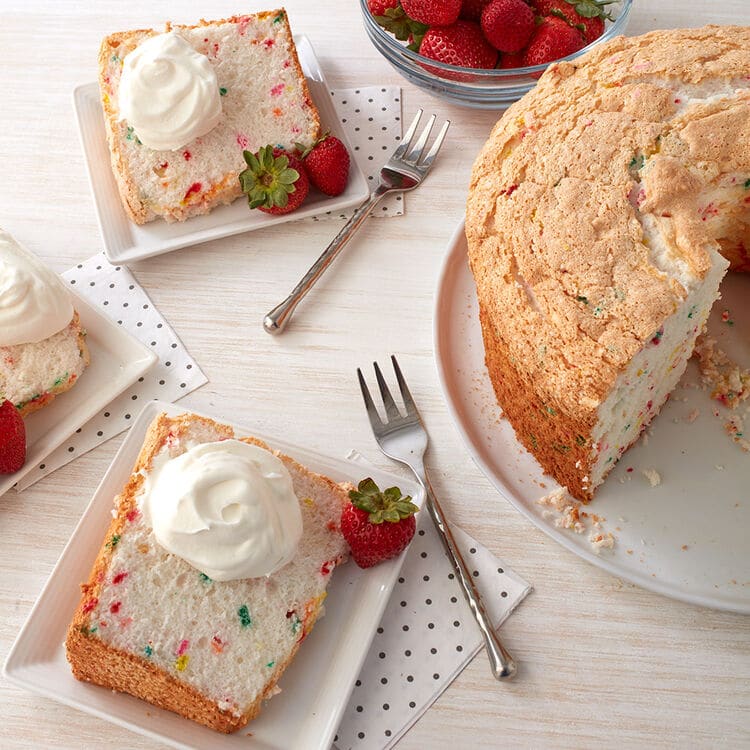 7. Celebration Angel Food Cake
Sprinkle on the fun this Father's Day with this Celebration Angel Food Cake. Light and airy, this delicate cake is perfect for warm summer celebrations. Serve it with a dollop of whipped cream and some fresh berries for a refreshing summer treat.
8. Happy Father's Day Cake
If dad loves spending time in the great outdoors, he's going to love this nature-inspired Happy Father's Day cake. Decorated with fun camping icons like mountains, fish, tents and trees, this simple cake is sure to make dad's day. Use the Checkerboard Cake Pan Set to make your cake layers for an added surprise when you cut the cake open!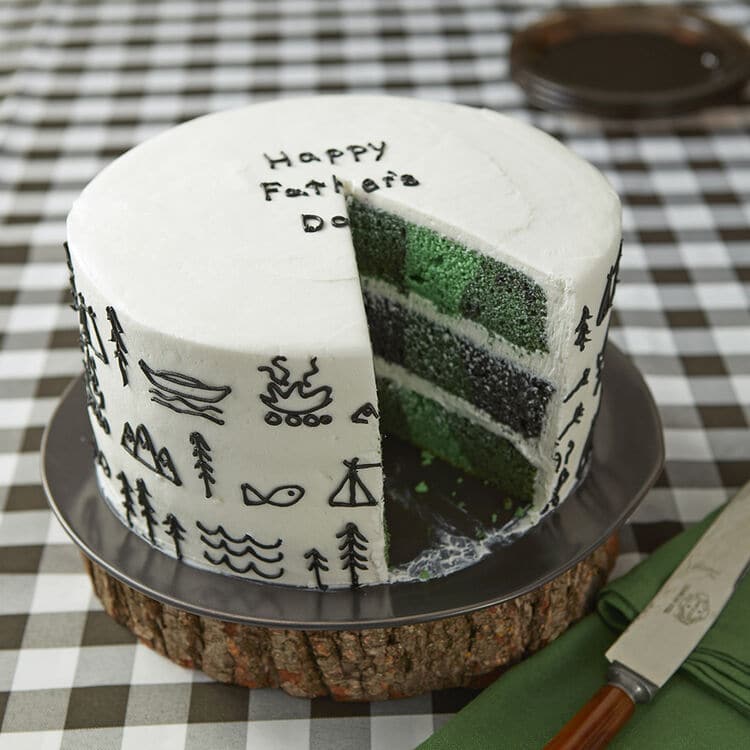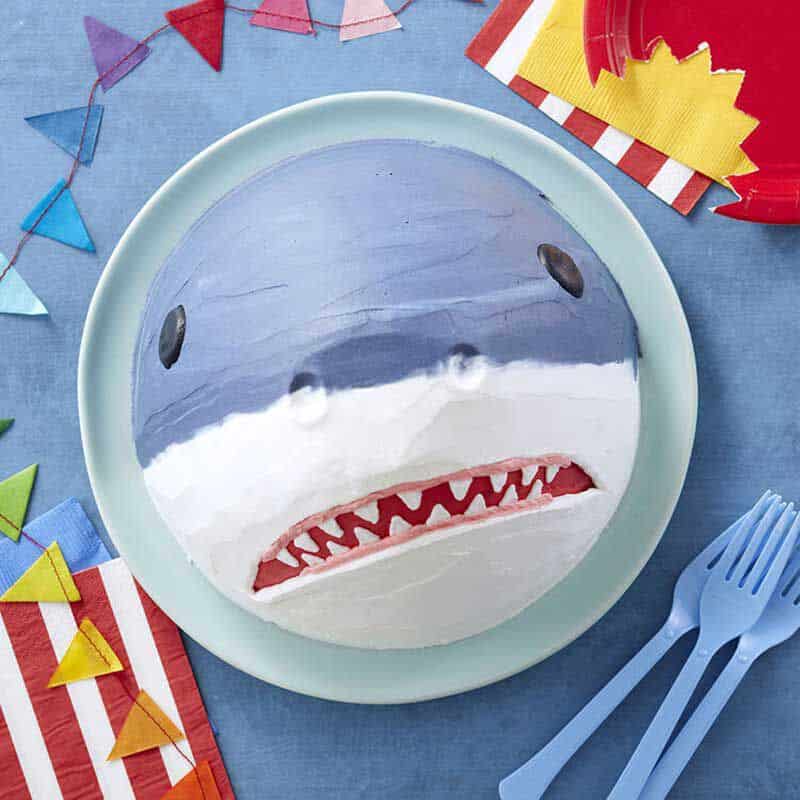 9. Big Bruce Shark Cake
Show dad how jaw-some he is with this larger-than-life Big Bruce Shark Cake. Great for giving dad the shock of his life, this shark cake can be made with just a few supplies and is sure to be a blockbuster at your summer celebration!
10. Go for the Goalie Soccer Ball Cake
Whether dad is a die-hard World Cup fan, or he just likes kicking the ball around the backyard with friends and family, this Go for the Goalie Soccer Ball Cake is sure to score this Father's Day!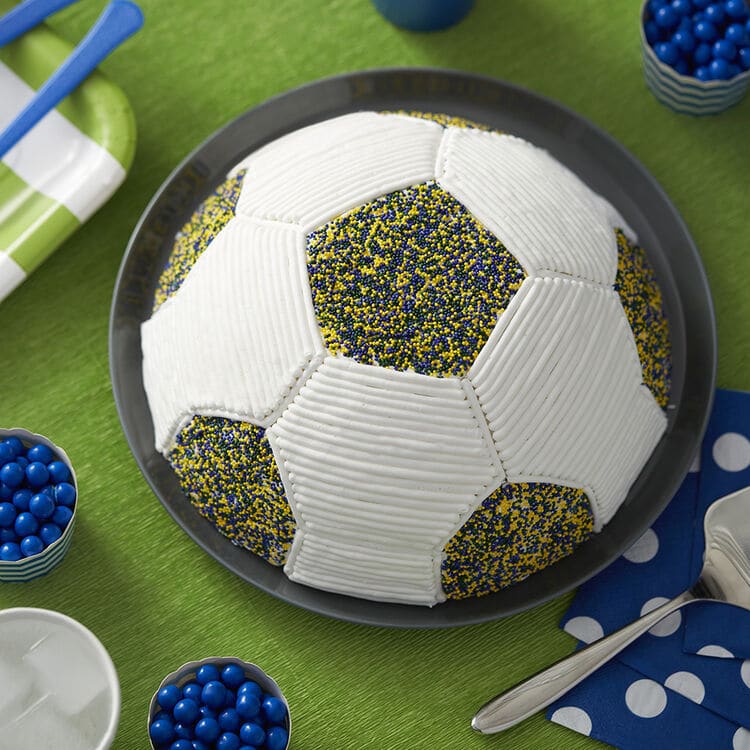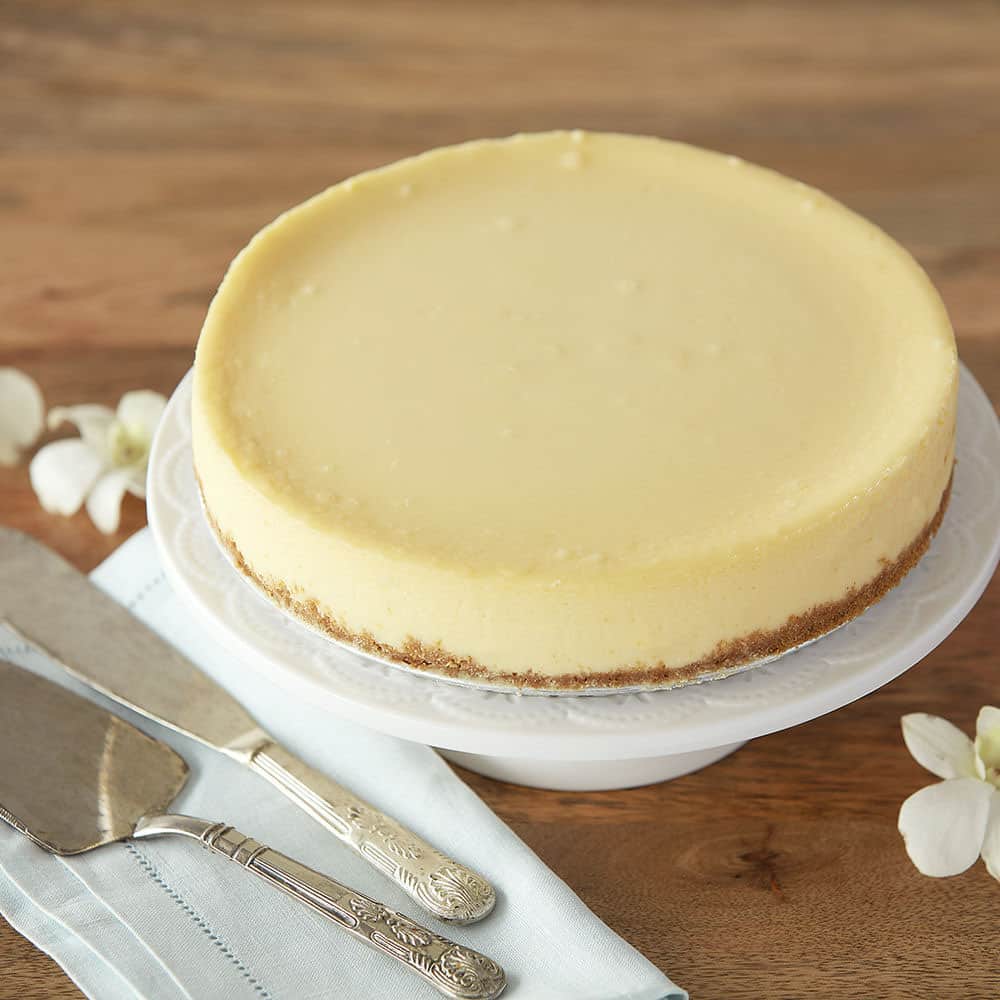 11. Creamy White Cheesecake
Made with White Candy Melts candy, this Creamy White Cheesecake is a delicious way to show dad how much you care. Serve it as is or customize it with a variety of toppings, including cherry pie filling, whipped cream, sprinkles or even chocolate ganache. Dad's choice!
12. For the Love of Sports Cake
For dads who love all sports equally, this For the Love of Sports Cake is a great treat to make for him this Father's Day. A striped buttercream cake is decorated with a variety of sports balls, all made from Candy Melts candy.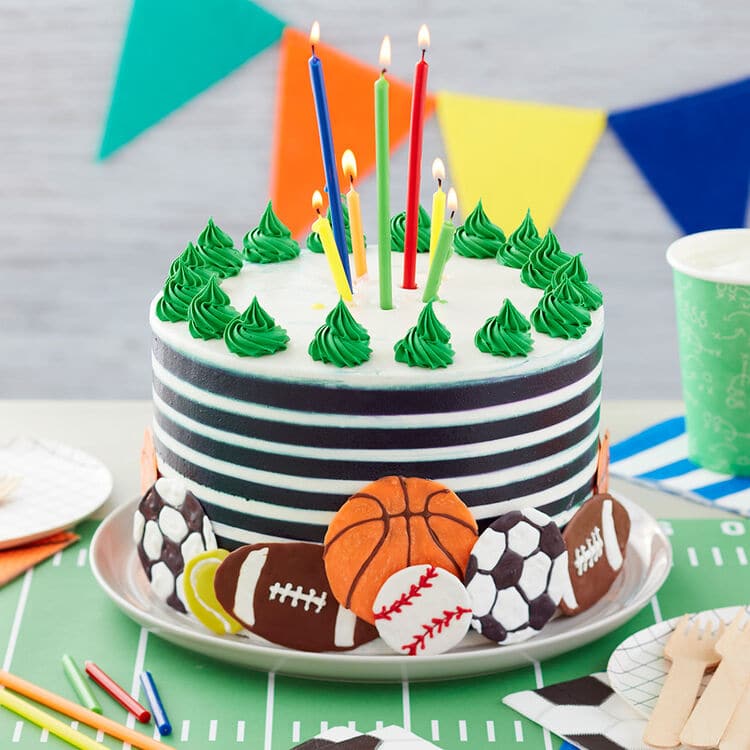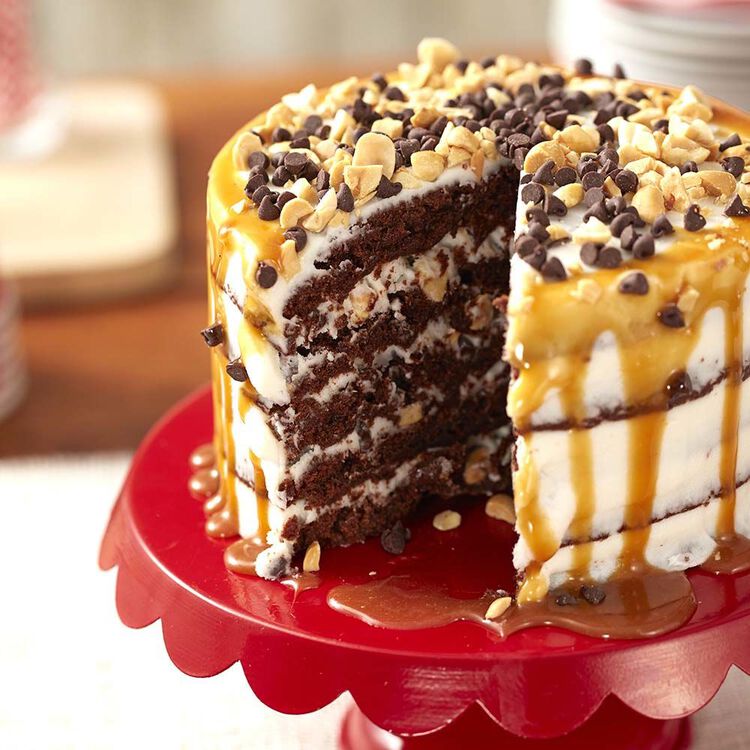 13. Layered Brownie Cake
Rich and delicious, this Layered Brownie Cake is sure to make dad's day. Layers of chocolate brownie, whipped cream frosting, and a drizzle of caramel sauce turn this cake into one sweet treat.
14. Marble Sheet Cake
A classic recipe for a classic guy! There are few things that can compare with this traditional Marble Sheet Cake with Chocolate Buttercream. A flavor combo perfect for any occasion, this simple sheet cake is a delicious dessert bakers of all skill levels can make.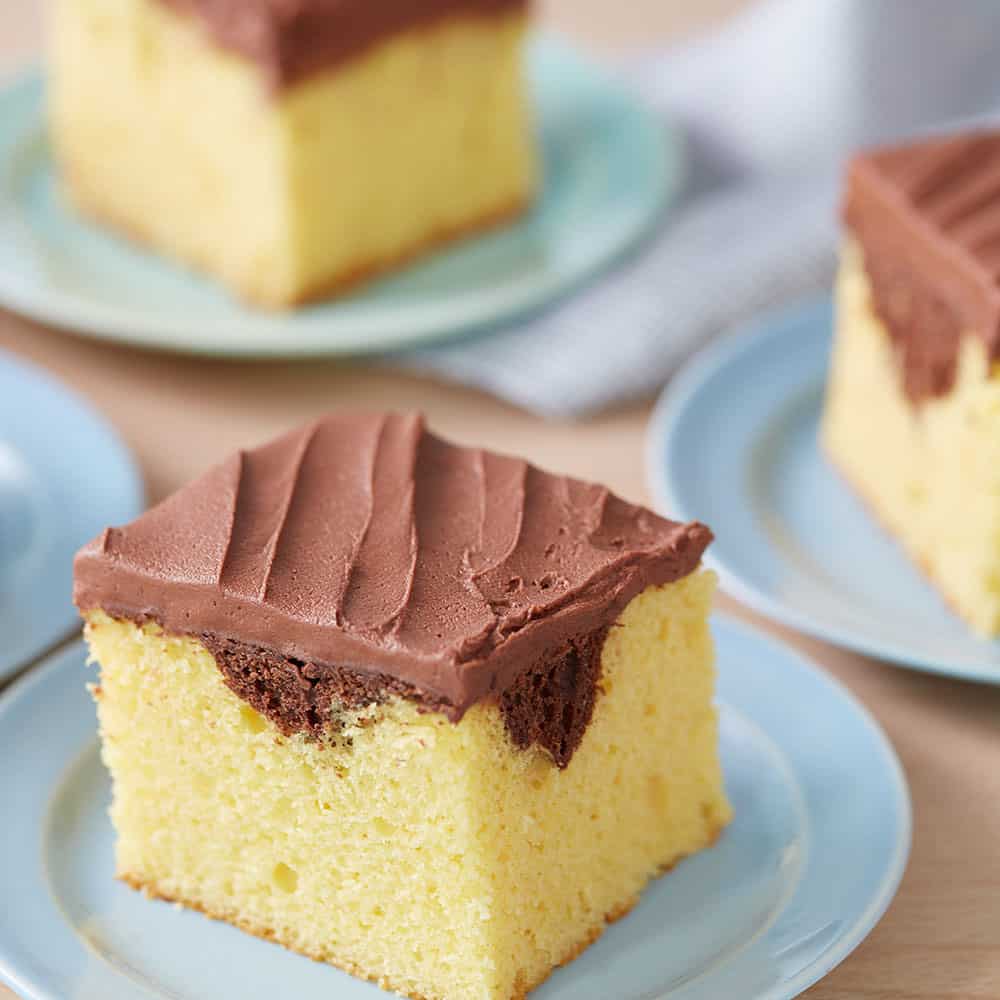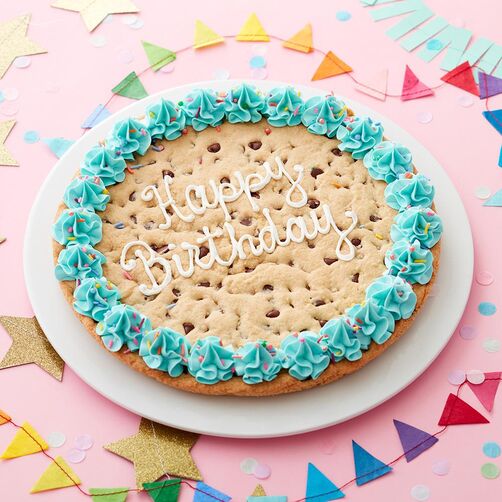 15. Giant Cookie Cake
If dad is more of a cookie than a cake person, he's going to love this Giant Cookie Cake. Easy to personalize with a customized message, this cookie cake works up quickly and is fun to decorate.
16. Chocolate Lover's Cake
A sure-fire hit every time, this Chocolate Lover's Cake is a rich and decadent dessert for Father's Day. Top your cake with chocolate curls and cocoa powder to turn this treat into a chocolate lover's dream come true!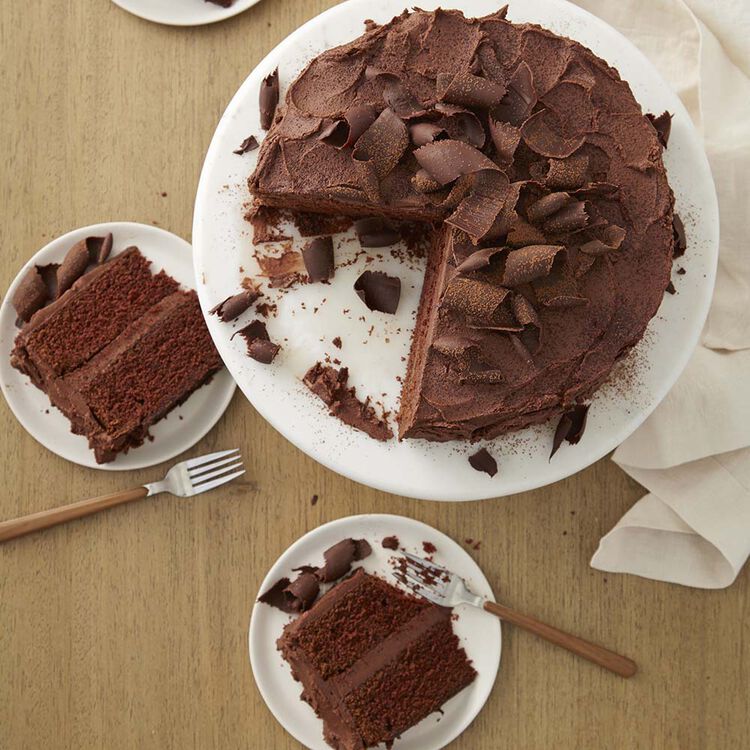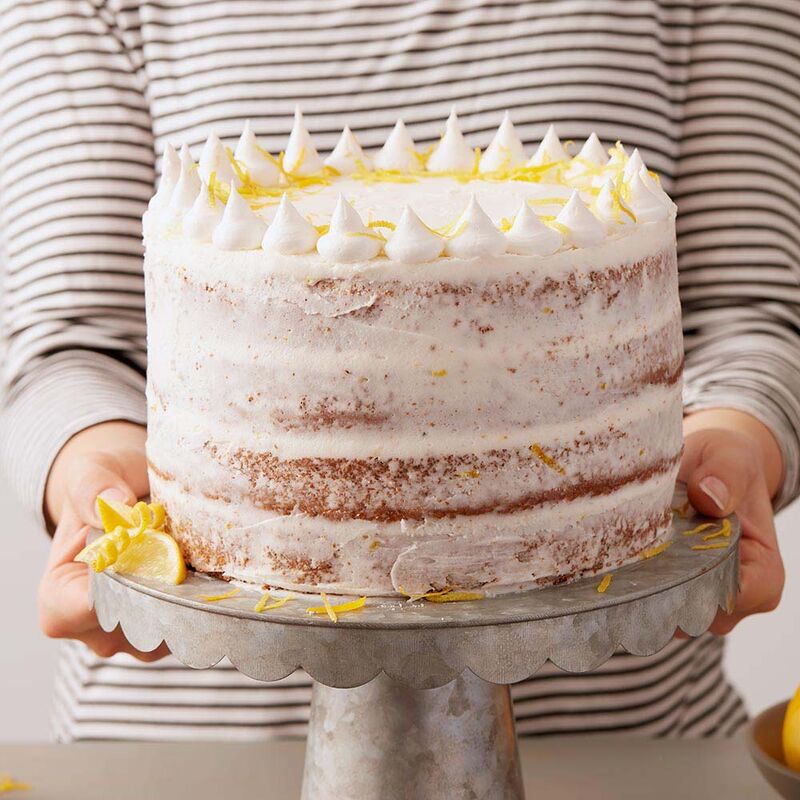 17. Lemon Poppy Seed Cake
Treat dad to a little taste of summer with this Lemon Poppy Seed Cake. Cool and refreshing, this cake is a great way to end Father's Day BBQs or picnics.
18. Fondant Lion Cake
Fun for new dads or dads-to-be, this Fondant Lion Cake is a great way to show any proud papa who the king of the castle is! Decorated using simple fondant techniques, this cake is easy for decorators of all skill levels and can even be customized with a message, if desired.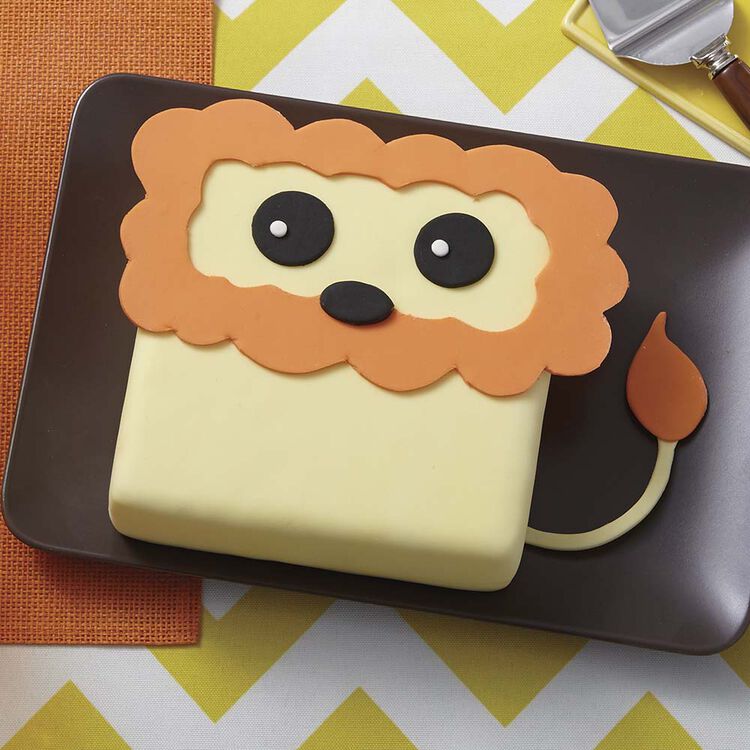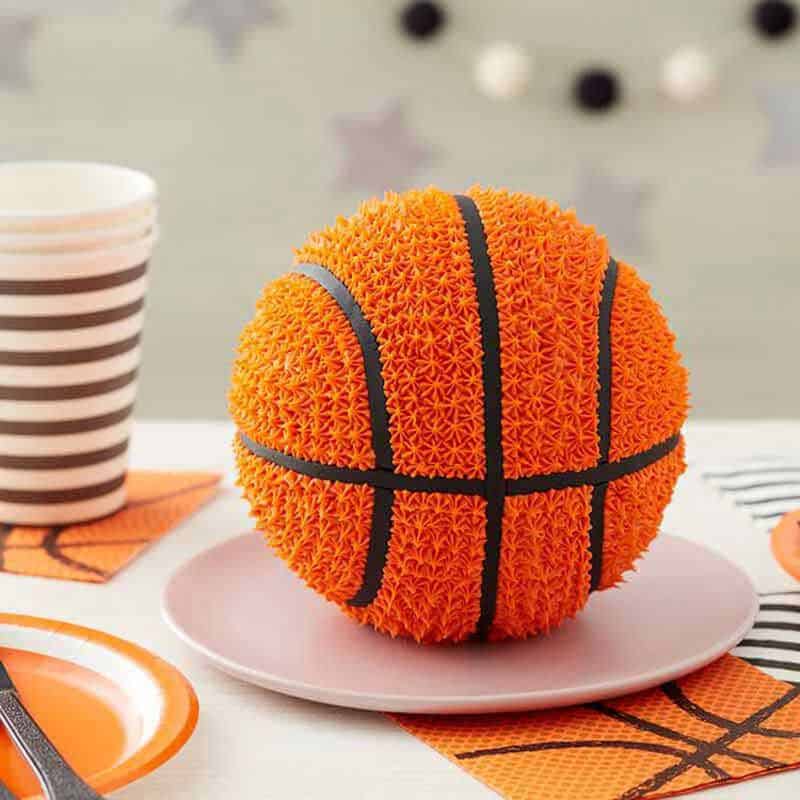 19. 3-D Basketball Cake
Fun for basketball dads, this 3-D Basketball Cake makes a great Father's Day dessert. Made using the 3-D Ball Pan, this cake is sure to be a slam dunk! Dad more of a soccer fan? Try the 3-D Soccer Ball Cake instead!
So, which of these dad cake ideas are you planning to make this year? Let us know in the comments below! And don't forget to share a picture of your homemade cake recipe on social media – and tag us @wiltoncakes so we can check it out! Happy Father's Day!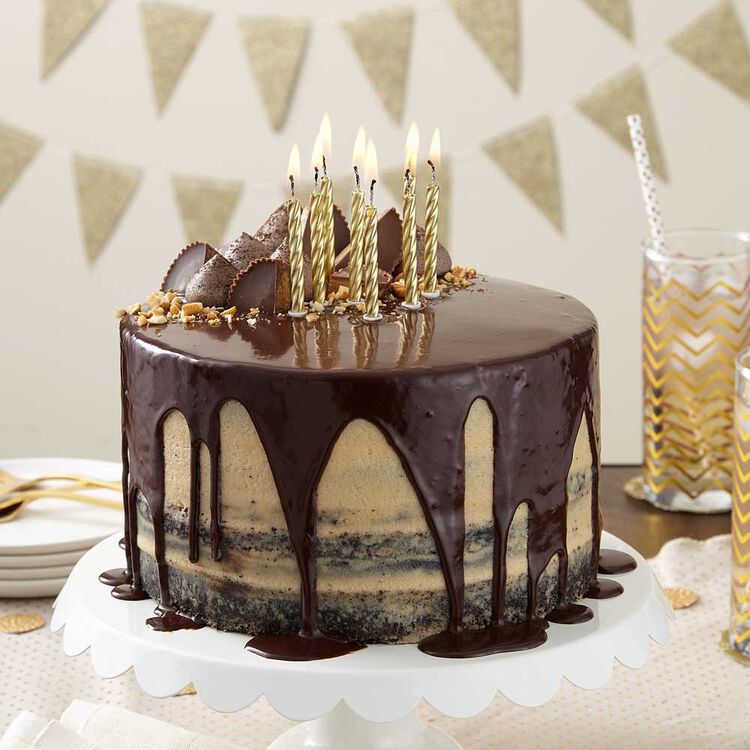 19 Cake Ideas for Dad on Father's Day
Whether dad enjoys sports, camping, movies or just some rich, yummy chocolate, you're sure to find a treat worthy of your proud papa in this collection of Father's Day cakes!
Tried this recipe?
Take a picture and tag us @WiltonCakes on Instagram