If there's one person who knows how to throw a memorable brunch party, it's baking blogger and friend of Wilton, Jenny Keller of 
Jenny Cookies.
  Jenny recently hosted a beautiful 
champagne brunch
 for her friends, so we asked if we could share her favorite brunch ideas and recipes with you for our July First Friday edition!
Points for participation — involve your guests in the prep!
Jenny likes to invite her guests to decorate their pastries and help arrange the brunch goodies. Not only does this take some of the hosting pressure off — it makes your party more interactive and social.
Arrange your treats so that they're easy to access and Insta-friendly.
"Display a variety of treats on a tall tiered tray for guests to dip with," Jenny says.  She loves using miniature cinnamon rolls, muffins, doughnut holes, berries, marshmallows, scones and rice cereal treats.
Don't forget to enjoy the time with your guests!
"When hosting, it's easy to get sidetracked making sure your guests are taken care of and the food is staying warm/cold/stocked, etc.," Jenny says. "Make a conscious effort to sit back and enjoy your party as much as your guests are!"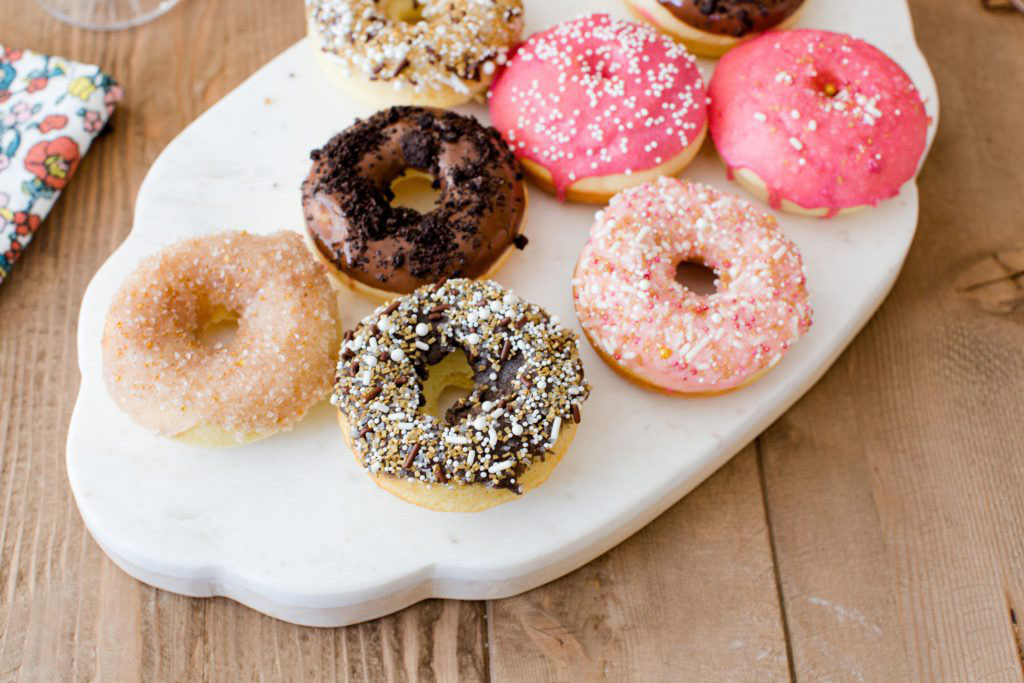 Wilton Baked Cake Doughnuts Recipe
Ingredients:
2 cups cake flour, sifted
3/4 cup granulated sugar
2 teaspoons baking powder
1/4 teaspoon ground nutmeg
1 teaspoon salt
3/4 cup buttermilk
2 eggs, lightly beaten
2 tablespoons butter, melted
Preparation:
Preheat oven to 425°F. Spray doughnut pan with vegetable cooking spray.  In a large bowl, sift together flour, sugar, baking powder, nutmeg and salt.   Add buttermilk, eggs and butter. Beat until just combined.
Fill a disposable decorating bag with the doughnut batter. This simple trick makes it easy to pipe equal batter into each doughnut pan cavity.
Cut the tip of the disposable decorating bag, and fill each doughnut pan cavity 2/3 full.
Bake 7-9 minutes, or until the tops of the doughnuts spring back when touched. Let cool in the pan for 4-5 minutes before removing.
Invite guests to create their own doughnut masterpiece. Set out your favorite icing flavors and toppings for variety!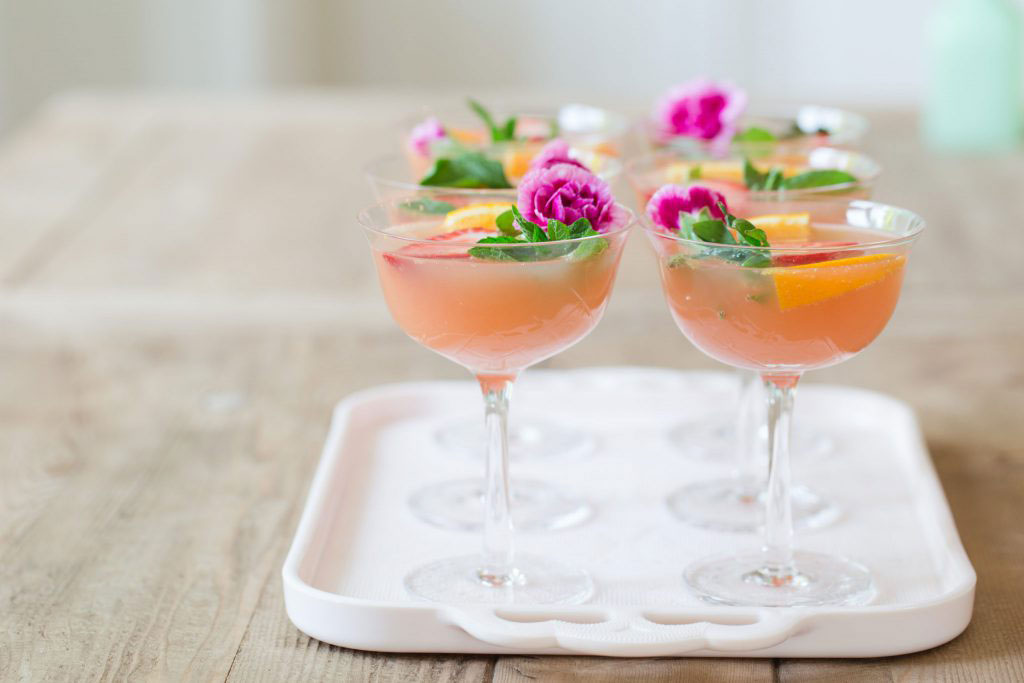 Jenny's Brunch Punch Champagne Cocktail
Ingredients:
2 cups orange juice
1 cup cranberry juice
2 liters Ginger Ale
1 cup strawberries, sliced
fresh basil
thinly sliced oranges
1 (750 ml) bottle champagne (or other sparkling wine)
Preparation:
Combine all of the ingredients, except the champagne, in a large punch bowl or serving bowl and stir well to combine.
Slowly add champagne and stir gently to combine.
Garnish glasses with sliced fresh fruit and edible flowers.  Serve immediately.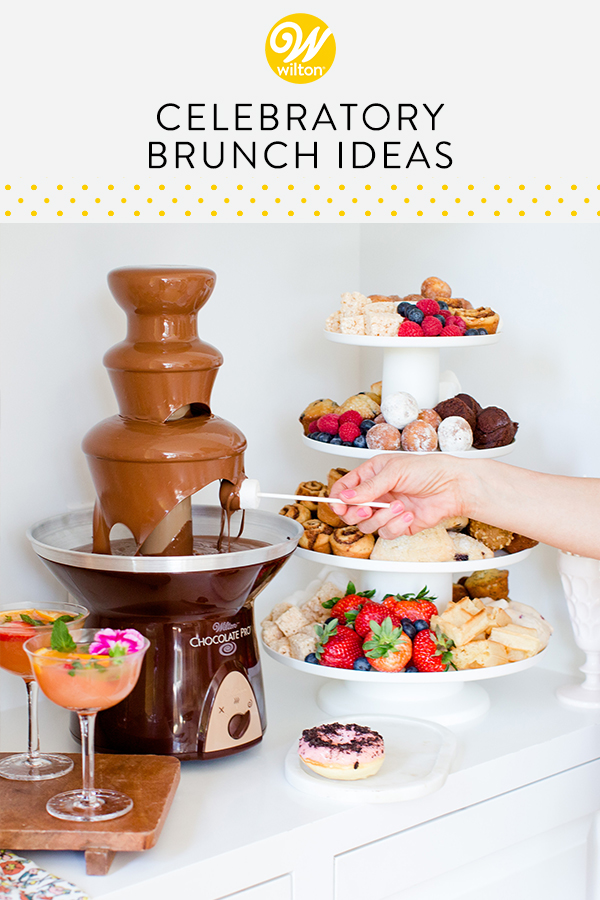 Looking for more brunch and dessert inspiration? Head on over to Wilton's 
brunch page
 for easy ways to make your mornings memorable — and be sure to follow us at 
@wiltoncakes
 for more sweet ideas!
Share Your Treats!
Be sure to tag your photo
#BakeYourWorldHappy