They care for scraped knees, dry teary eyes, help with science fair projects and do routine sweeps for monsters under the bed. That's right, today we're talking about the women who do it all — moms! These real life superheroes should be celebrated every darn day, but Mother's Day is definitely the time to go all out. And since Mother's Day is one of the busiest restaurant days of the year, what better way to celebrate than a colorful and relaxing brunch at home? For home bakers who want to take their festivities up a notch, here are some unique watercolor-inspired Mother's Day brunch ideas to liven up your tablescape.
If your mom's favorite hashtag is #butfirstcoffee, rise to the occasion with a #butsecondbiscotti. Bake up some fresh biscotti using our tried and true recipe, then dip the cookie into a swirl of multi-colored Candy Melts for an extra touch of sweetness.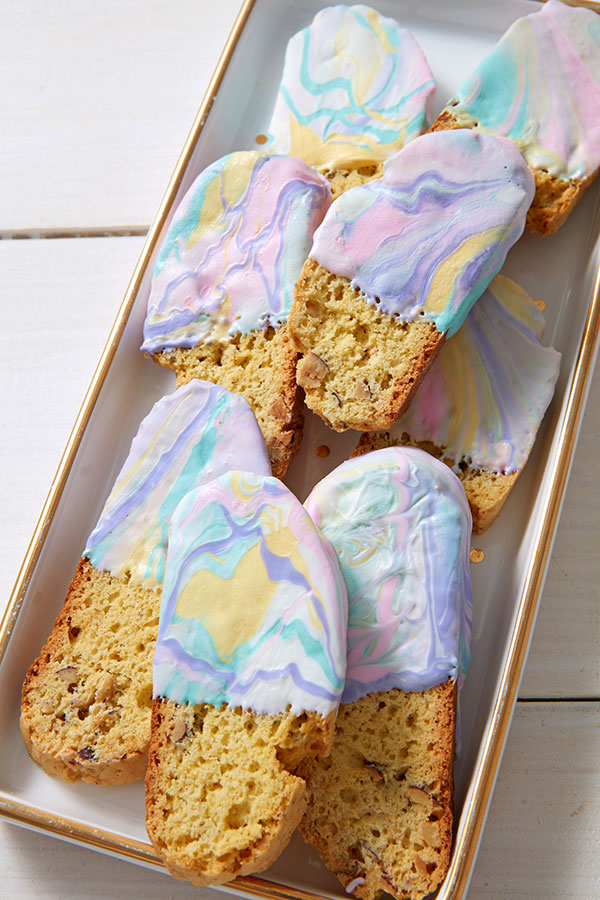 Cake and coffee are also a classic combo. Use the same Candy Melts method above to top off this delicious pound cake with watercolor wonder.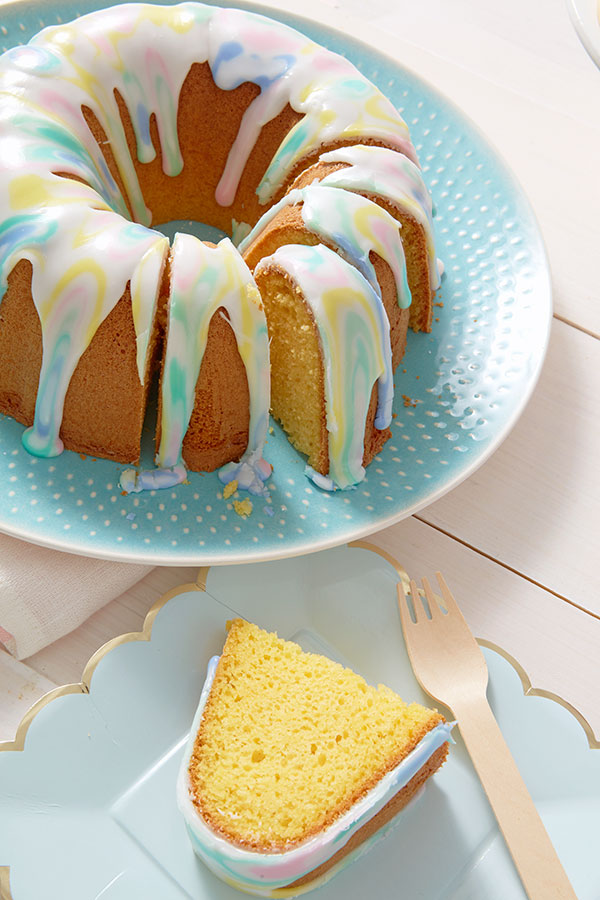 Mom will appreciate these marvelous marbled doughnuts in bright springtime colors. A tiny dash of sprinkles adds a festive flair to these breakfast treats.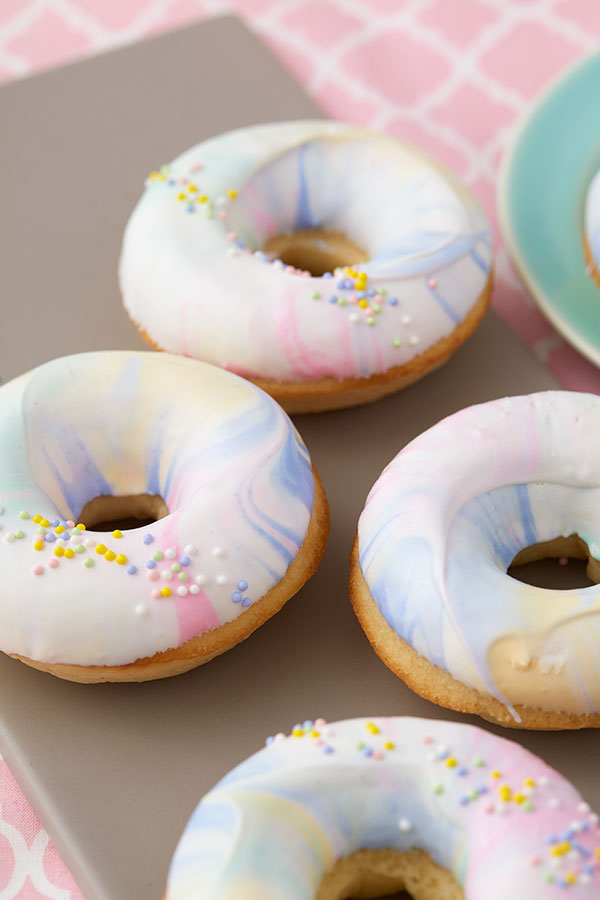 The whole family can add a signature touch to Mother's Day brunch via these adorable royal icing cookies. Show off your artistry by randomly painting Color Dust pigments across white icing. Moms will love seeing  their loved ones'  names or messages scrawled across their sweets.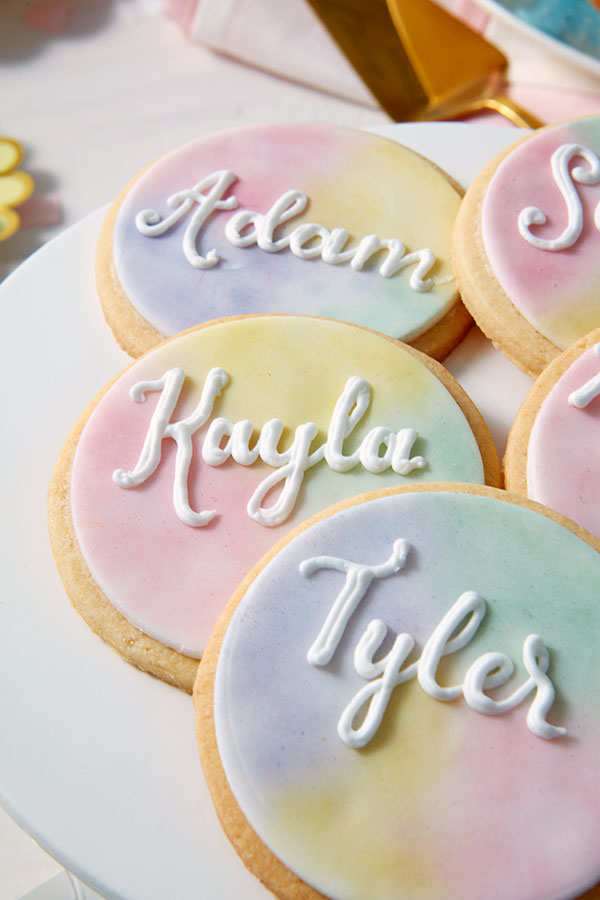 Making your own pastel pastries? Be sure to tag us at @wiltoncakes so we can see your creations and check out the Wilton brunch page for more inspiration. Wishing all our moms out there a very Happy Mother's Day!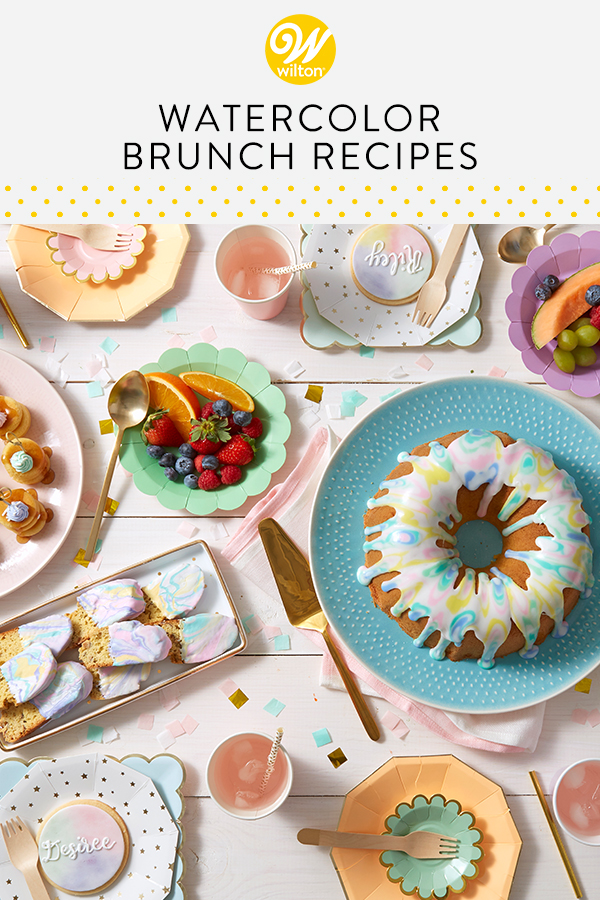 Share Your Treats!
Be sure to tag your photo
#BakeYourWorldHappy