Delicious on spiced or apple cake, this cinnamon buttercream frosting is a rich and creamy topping to cakes and cupcakes alike. Spread it between cake layers or pipe it on cupcakes, donuts, cookies and more for a sweet and spicy topping to any fall dessert.
I used to think spiced cake couldn't get any better…but then I tried it with this cinnamon buttercream and now it's become my favorite fall dessert!
Great for piping or using between cake layers, this frosting uses butter, vanilla and confectioners' sugar, just like American buttercream, but becomes light and fluffy with the addition of heavy whipping cream.
Add a couple teaspoons of cinnamon and you've got an amazing frosting you can use on chocolate, vanilla, apple or even carrot cake!
Making this cinnamon buttercream is easy and fun, and it will certainly add great flavor to your favorite fall treats.
Ingredients:
¼ cup heavy whipping cream
1½ teaspoons ground cinnamon
1 cup (2 sticks) unsalted butter, softened
½ teaspoon vanilla extract
¼ teaspoon salt
4 cups sifted confectioners' sugar
Instructions:
Step 1: In a microwave-safe bowl, combine heavy whipping cream and ground cinnamon then stir to combine.
Next, microwave mixture for 30 seconds, or until it's hot to the touch. Let it sit until it has cooled to room temperature.
Step 2: During the cooling time, your heavy cream will thicken to a paste-like consistency, so don't worry if you see that happen.
Adding this much cream in its liquid state could cause your frosting to become runny, so giving it time to thicken will help you achieve the proper frosting consistency.
Step 3: In a large bowl, beat the butter and cream mixture with an electric mixer on medium speed until it's smooth, about 30 seconds.
Make sure your butter has softened to room temperature. This will make it easy for the two fats to better incorporate. Need to soften your butter in a hurry? Check out our post on How to Soften Butter.
Step 4: Once incorporated, add the vanilla and salt, beating well until combined.
Step 5: Begin adding the confectioners' sugar, one cup at a time, beating until smooth.
How to Measure Confectioners' Sugar
Depending on your recipe, you maybe instructed to use '4 cups confectioners' sugar, sifted' or '4 cups sifted confectioners' sugar'. Believe it or not, they're not the same thing!
If sifted comes after the sugar (4 cups confectioners' sugar, sifted), that means you measure your sugar before sifting it. If sifted comes before the sugar (4 cups sifted confectioners' sugar), that means you sift your sugar first, then measure the sifted sugar.
One isn't necessarily better than the other, it just depends on the recipe you're using. For this buttercream, we suggest sifting before, then measuring. This will help ensure a creamy, smooth texture and will prevent an overly sweet frosting.
Once all your sugar has been added, continue beating the frosting for 1 minute longer, until it's light and fluffy!
Before decorating, we suggest giving your buttercream a little taste! If you need to punch up the cinnamon flavor, add a little more, about ½ teaspoon at a time, until it tastes just right.
How to Use Cinnamon Buttercream
Because of its sweet and spicy flavor, cinnamon buttercream is a great topping for your favorite fall spiced cake. Try it on this Banana Sheet Cake or use it instead of cream cheese frosting on this 2-layer Carrot Cake recipe.
Can't decide between pie and cake? Get the best of both worlds with these Apple Pie Cupcakes. Featuring a warm, apple pie filling inside a tasty spiced cake, these little delights are then topped with cinnamon buttercream for the perfect finishing touch.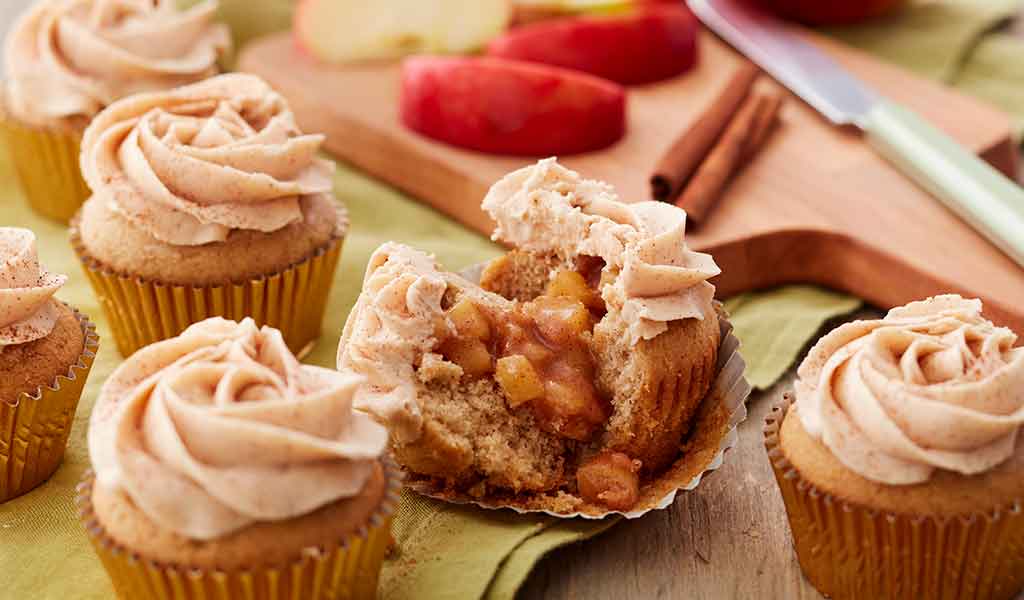 Spice up this Gingerbread Cake with a cinnamon buttercream topping. Great for serving at Christmas or for a fall or winter celebration, this cake is sure to become a new holiday favorite.
Pumpkin and cinnamon are about as cozy as socks and a good book, and this Pumpkin Spice Cake or Perfect Pumpkin Roll Cake would taste delicious with a topping of cinnamon buttercream.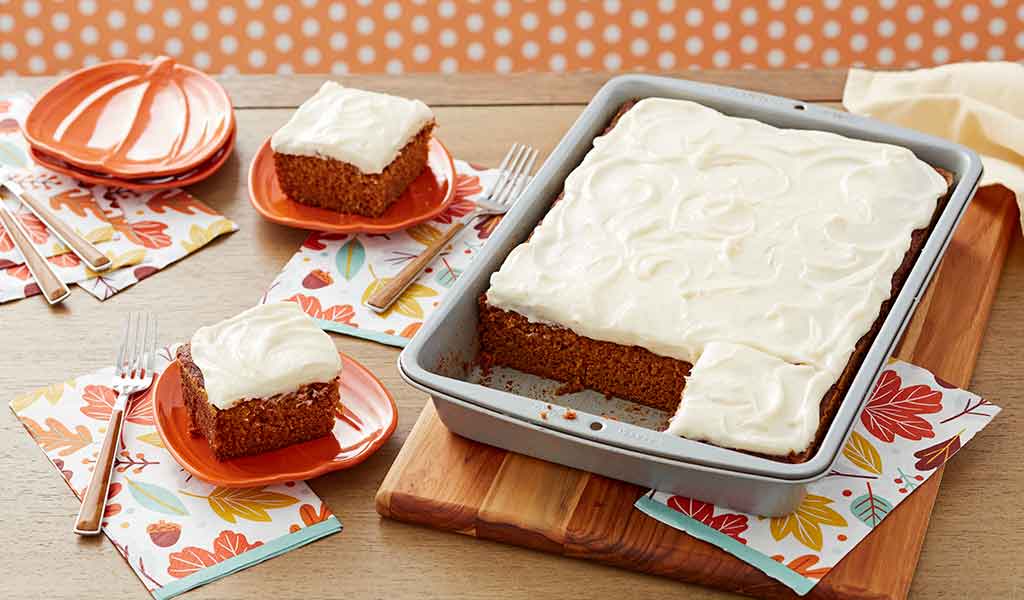 How do you plan on using this cinnamon buttercream frosting? Let us know in the comments below!