Wondering how to take your cake to the next level? Up your frosting intensity with flavor! From traditional vanilla extract to gin or whiskey, this list of buttercream flavor add-ins makes it easy and fun to experiment in the kitchen.
While you certainly can flavor pre-made frosting, we suggest busting out those measuring cups and making your buttercream from scratch. Using a homemade buttercream recipe gives you the freedom to adjust the ingredients, which is important when it comes to adding flavors.
Making Buttercream From Scratch
Before we can start having fun with flavor mix-ins, we need a solid base. Our Vanilla Buttercream Frosting recipe is perfect for that. Easy to make and adjust as needed, this buttercream recipe will give you a frosting that looks and tastes great no matter what flavor you add.
While we love butter in our buttercream, there is a chance that its flavor may conflict with whatever you're adding to your frosting. If you're using bright, citrusy add-ins or strong extracts like peppermint, feel free to replace the butter in our recipe with equal parts solid vegetable shortening, which has a neutral taste. If you need to make further adjustments to the consistency of your frosting, be sure to check our Buttercream Frosting Consistency Guide for more info.
Now, let the flavor play begin!
FLAVORINGS AND EXTRACTS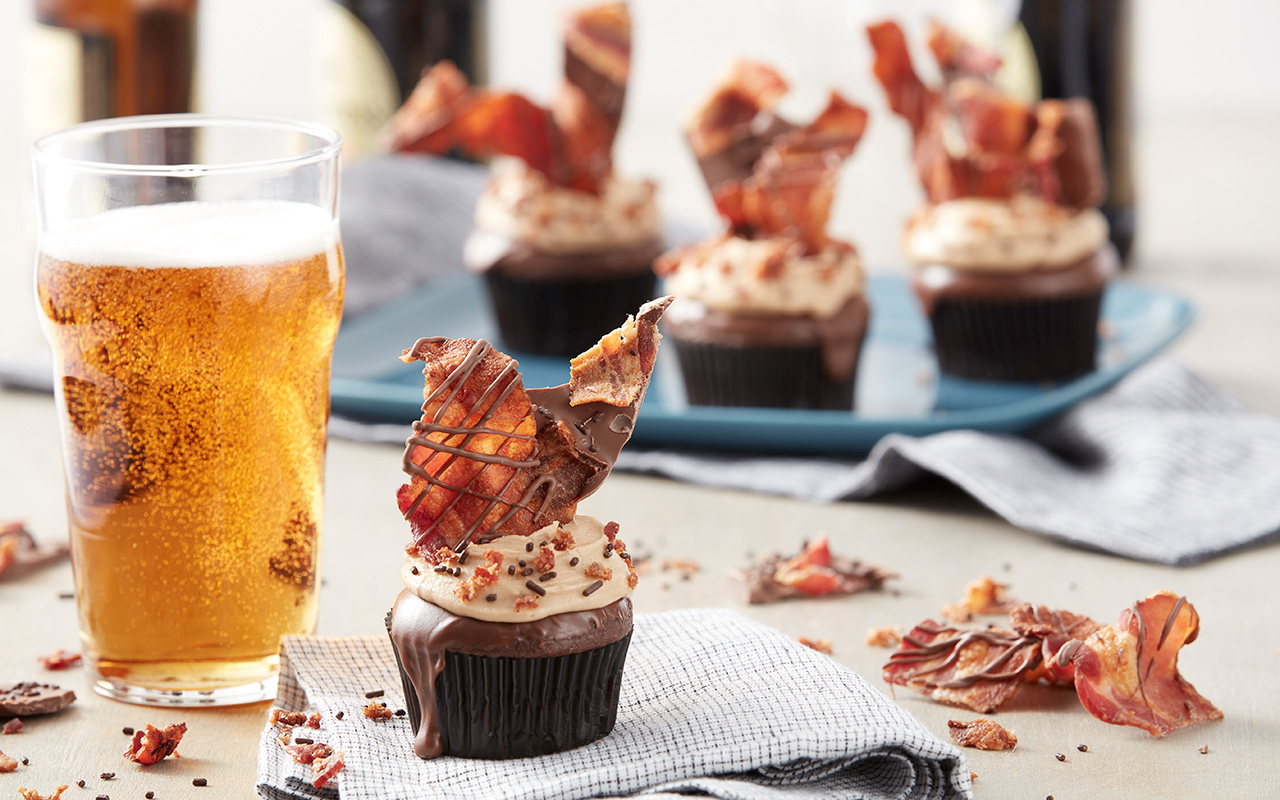 One of the more common ways to flavor buttercream is with food extracts and flavorings. A big advantage to using this method is that extracts pack in a ton of flavor without adding too much liquid to your recipe.
The Treatology System is a great way to add fun flavors to your frosting. Concentrated and designed to add maximum taste with less liquid, Treatology gives you the freedom to create your own flavorful combinations, like lemon basil and peach Bellini (yum!).
Flavor extracts like peppermint, rum, vanilla, almond and mint also make for a delicious buttercream. Keep in mind that some extracts may tint your frosting slightly, especially if you're using an all-shortening recipe, so try sticking to clear flavor extracts if you want to maintain bright and vibrant frosting.
Buttercream Recipes Using Flavorings and Extracts:
Flavorings and extracts require the least amount of adjustment since the flavors you're adding are already concentrated. Start by adding a small amount to your recipe, then adding more to taste. If you're trying to pack on the flavor, try substituting some of your milk or water with flavoring for an added kick!
THICK OR SEMI-SOLID INGREDIENTS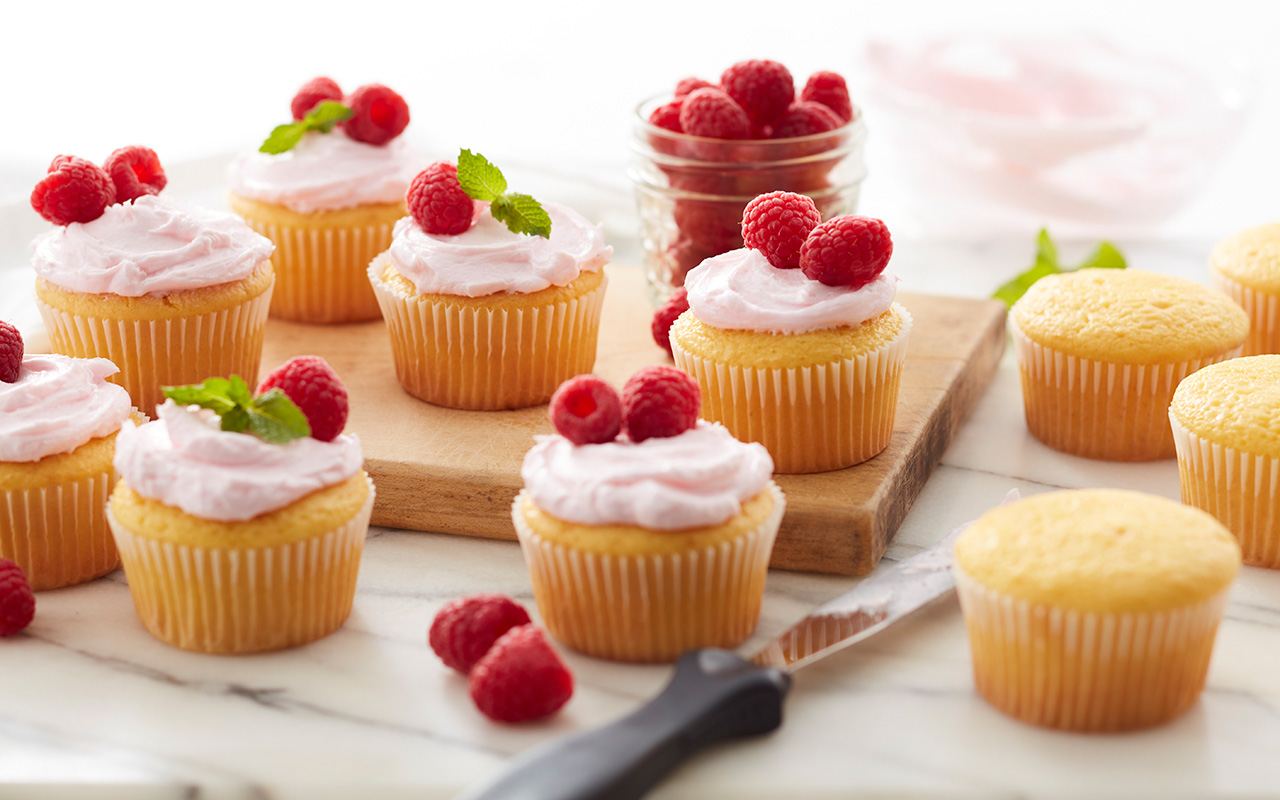 For a rich and decadent frosting, try adding semi-solid flavorings such as peanut butter, caramel topping, jams, ganache or coconut cream. These semi-solid ingredients can change the consistency of your buttercream depending on what you add, so have some extra milk and confectioners' sugar on hand, just in case.
Buttercream Recipes Using Thick or Semi-Solid Ingredients:
Different ingredients have different viscosities which can affect how much liquid needs to be used in your recipe. If you find that your frosting is too thick after you mix in your flavor, add more milk. For frosting that's too thin, add more confectioners' sugar.
CHOCOLATE OR CANDY ADD-INS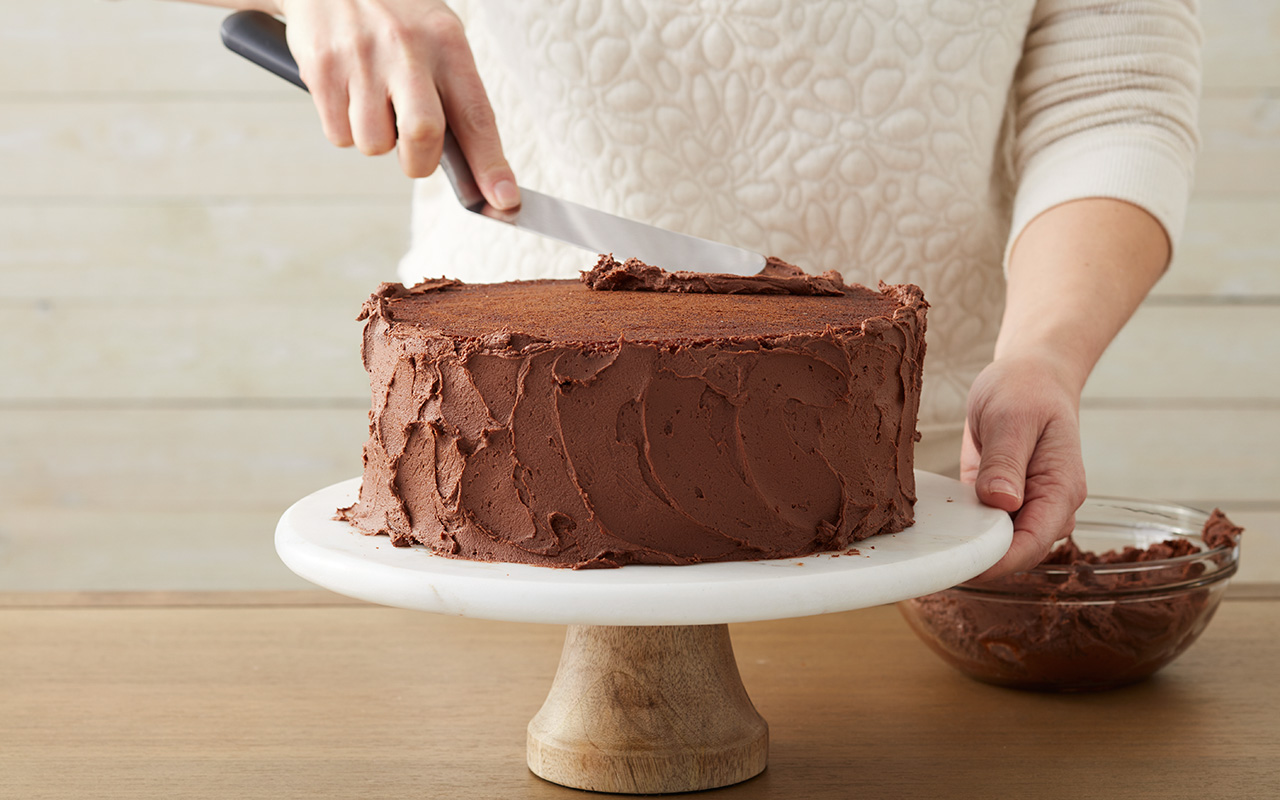 Turn simple buttercream into delicious chocolate frosting by mixing in melted dark, milk or white chocolate. Just be sure to let your chocolate cool before mixing, as any residual heat may melt and ruin your buttercream. Your melted chocolate should be pourable and cool to the touch.
You can also use melted Candy Melts candy, caramel squares or your favorite melting candies to create your own unique flavor concoctions!
Buttercream Recipes Using Chocolate or Candy Add-Ins:
Remember that melted chocolate and candy should be cool before adding it to your buttercream. For best results, add the melted component slowly so your buttercream isn't shocked with a temperature change.
FLAVOR POWDERS AND SPICES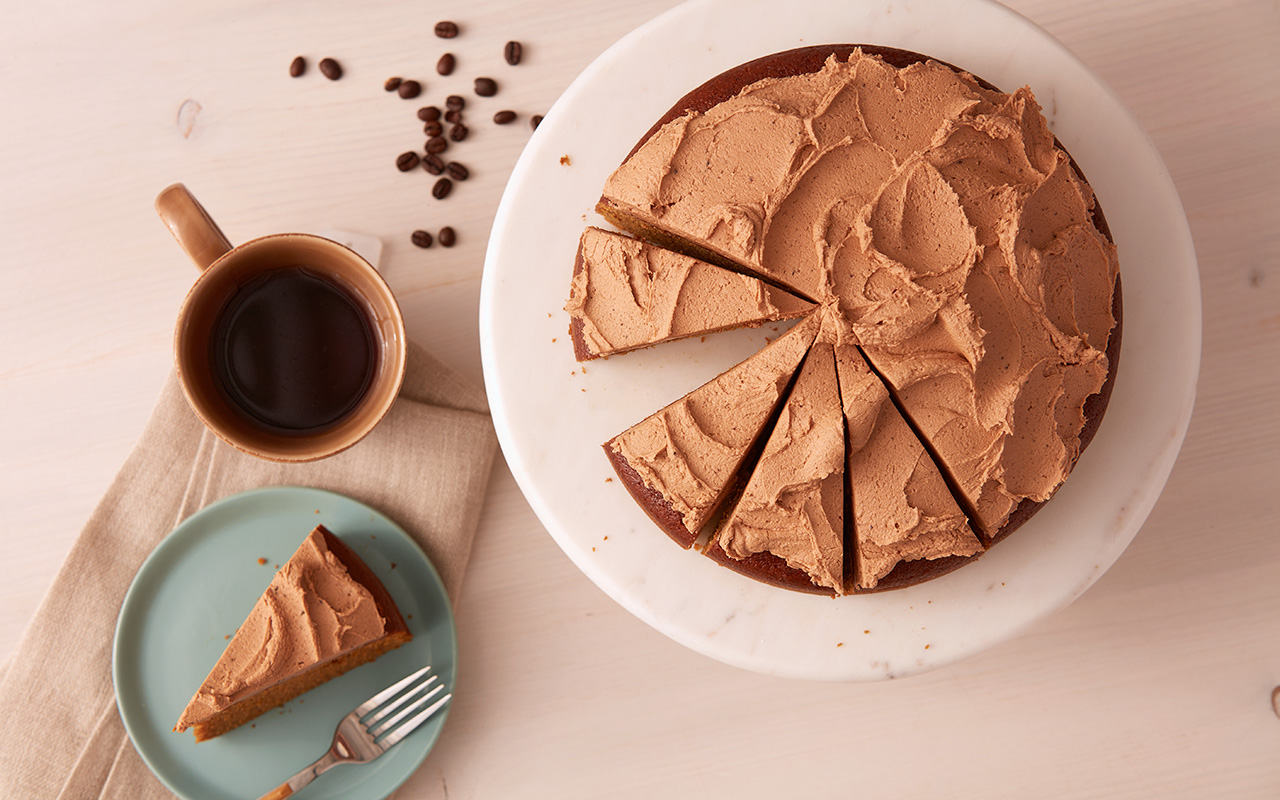 You can spice things up in a pinch with powders and spices from your baking cabinet. Cocoa powder is perfect for making a delicious chocolate buttercream, or add espresso powder or instant coffee for frosting with a kick!
Baking spices, such as cinnamon, cardamom, cloves, nutmeg and ginger also add depth and warmth to buttercream, perfect for decorating pumpkin spice or carrot cake.
Buttercream Recipes Using Flavor Powders and Spices:
It's always good practice to sift powder or spice ingredients before adding them to your frosting. For instant coffee or flavors that come in granules, grind it to a fine texture or let it dissolve in your liquid before adding to the frosting. Keep in mind that powders and spices tend to create stiff frosting, so adding more liquid may be needed to achieve your desired consistency.
CITRUS JUICE AND ZEST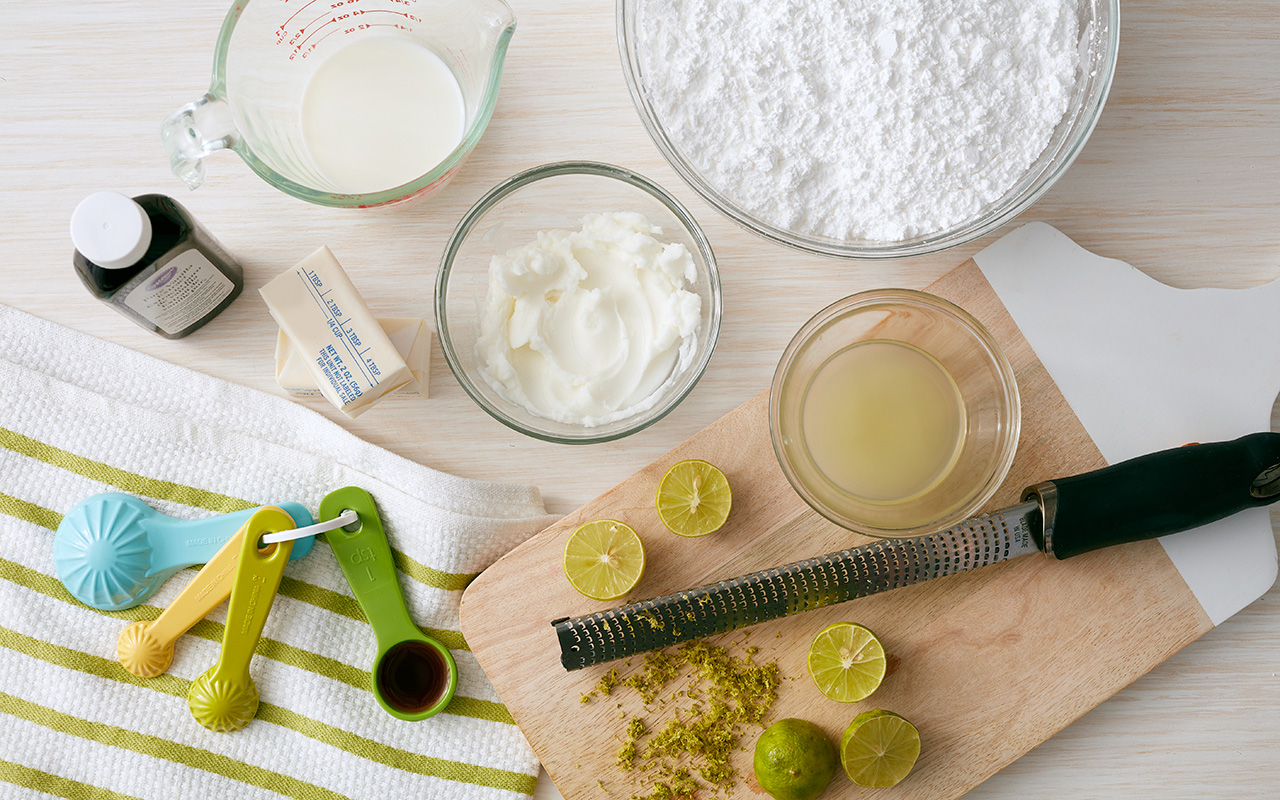 Give your buttercream a fresh squeeze with citrus juice and zest. Lemons, limes, oranges, tangerines and even blood oranges make delicious frostings for summer bakes or light fruit-flavored desserts.
When using citrus zest, we suggest using a zester or super-fine grater. The fine blades of these tools make it easier to avoid the pith, or that white, bitter part of the citrus skin.
For even more flavor, citrus juice can be used in place of milk or water in your frosting.
Buttercream Recipes Using Citrus Juice and Zest:
For best results, we recommend substituting the butter in your frosting with solid vegetable shortening to let that citrus flavor shine through! You can also use a combination of zest and juice to enhance your frosting with a citrusy punch.
WINE AND LIQUOR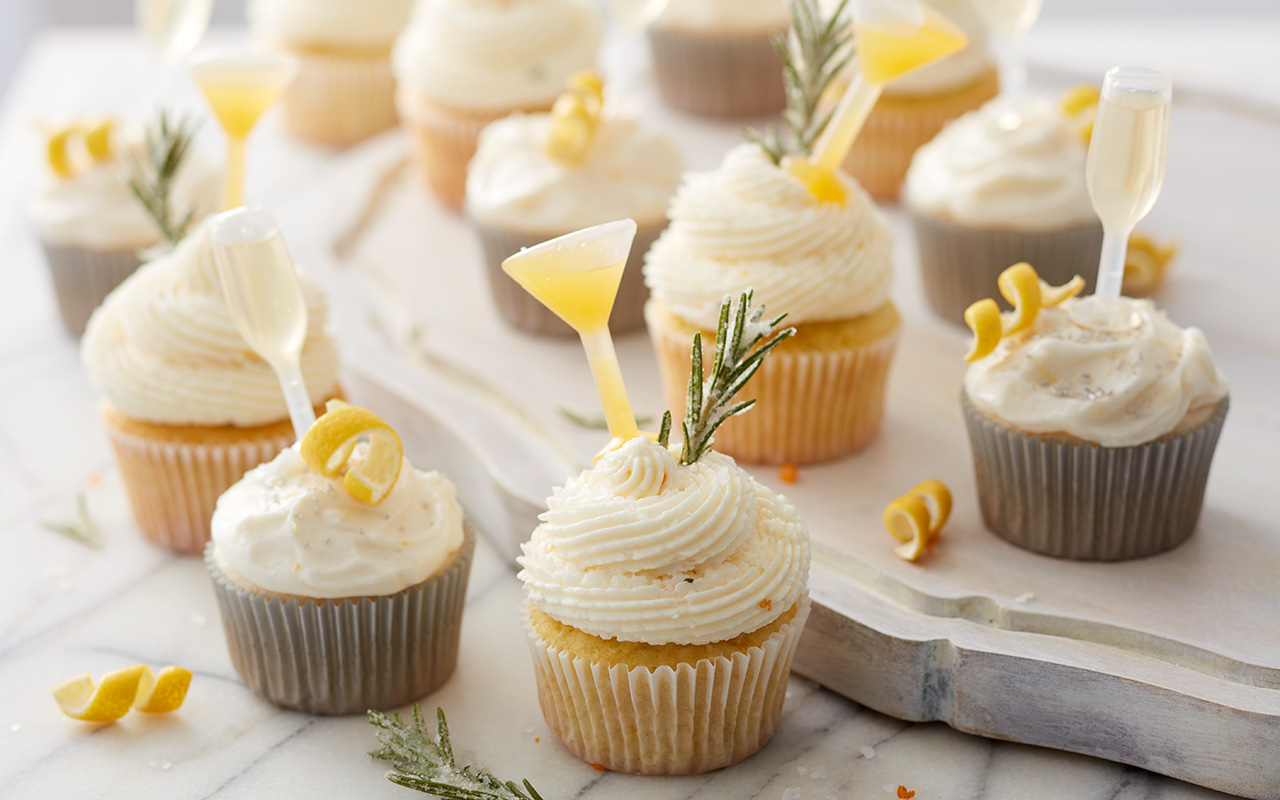 Wine and dessert make a magical pairing but you know what would make it even better? Wine in the dessert!
For a grown-up treat, you can try adding liquor or wine to your buttercream. As with concentrated flavorings, a little goes a long way, so be sure to taste test as you go.
While you can certainly have fun playing mixologist in the kitchen, we've found that gin, whiskey, bourbon and liqueurs (like Irish cream or coffee) work best for flavoring buttercream. Rich red wines and fruity sangrias also make delicious add-ins for homemade frosting.
Buttercream Recipes Using Wine and Liquor:
If you're using straight liquor, the general rule of thumb is to add about 2 to 4 tablespoons of liquid per buttercream recipe. For wine or sangria, try reducing the liquid in a pan to help concentrate the flavor.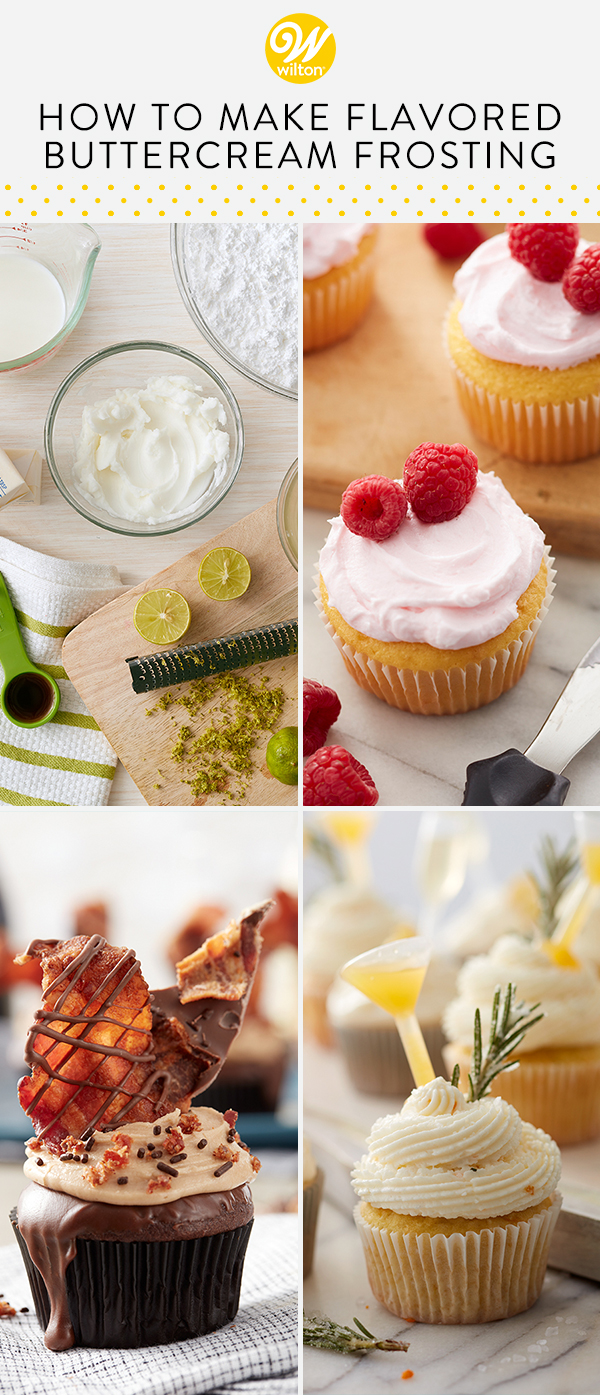 What's your most creative buttercream flavor to date? Let us know in the comments below or post a pic on Instagram and tag us 
@Wiltoncakes
!