When it comes to Mardi Gras desserts the king cake is well king! But there are many other festive Fat Tuesday themed treats that are great for breaking out, whether you're celebrating with a Mardi Gras party at home or celebrating Mardi Gras in The Big Easy and enjoying some of New Orleans classic food and fare along the way. This list of 6 sweet treats (including some takes on a classic king cake) will help you get the party started no-matter where you're celebrating and feature the iconic purple, gold and green colors that wash over Bourbon Street and hopefully help spread some good luck and cheer each year.
For a little bit of bon temps that packs a big punch, try the trifle from Cook. Craft. Love., which combines the visual appeal of brightly colored cake batter with creamy white layers of frosting, all in a tiny shot glass presentation that brings the party right to your mouth.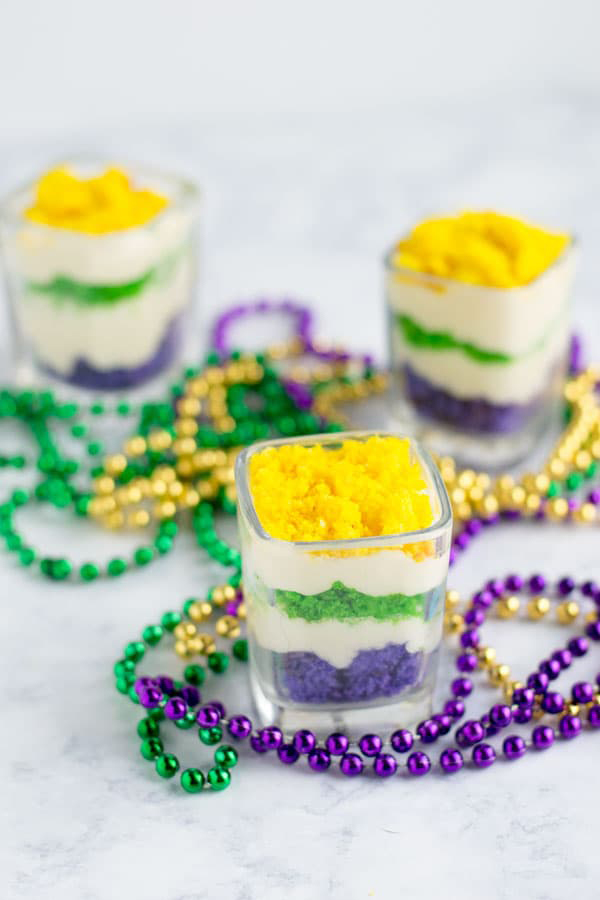 These adorable round Mardi Gras truffles from Take Two Tapas are just what the (voodoo) doctor ordered! The simple recipe can be whipped up quickly and decorated with festive colored sugar or sprinkles, for a bite-size, no-bake alternative that's an easy contribution to any potluck without having to take out a baking sheet.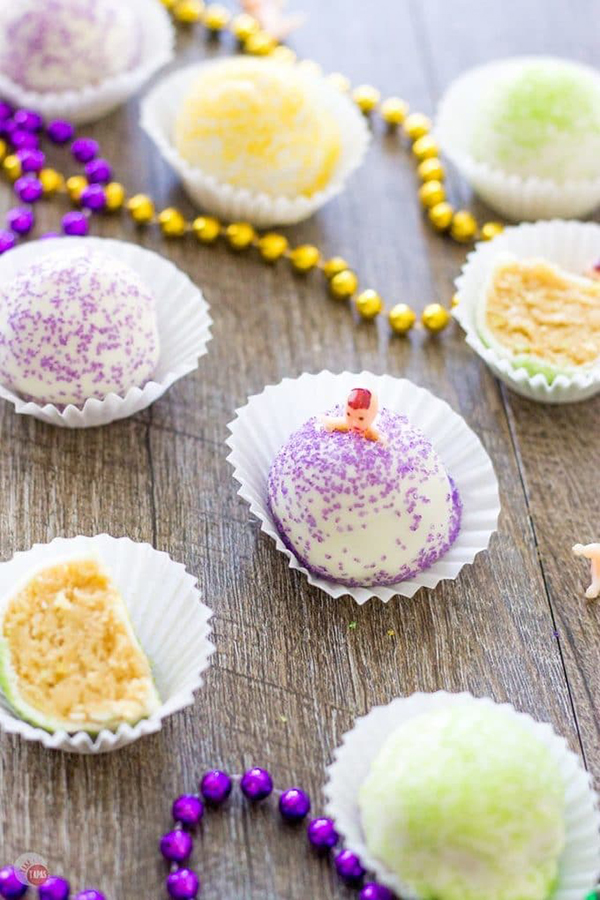 Chocoholics can celebrate Carnival time by decorating homemade or store-bought brownies following Happily Ever Breaux's cheerful, glimmering example. Edible gold glitter and gold, purple and green sprinkles prove that a good time can still roll—even if it has corners.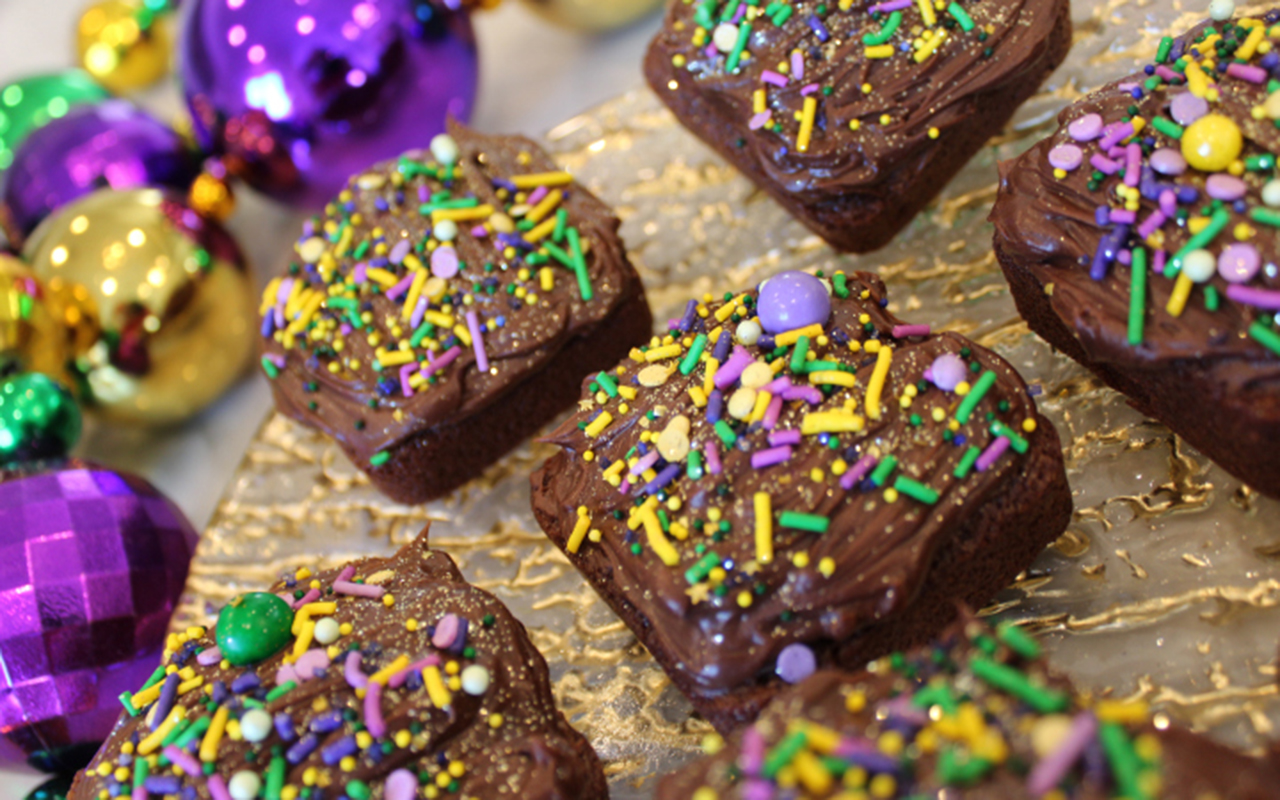 Start your King Cake education with our twist on the classic recipe. A cinnamon-accented brioche dough ring is topped with a confectioner's (powdered) sugar glaze and sprinkled with colored sugars. C'est classique!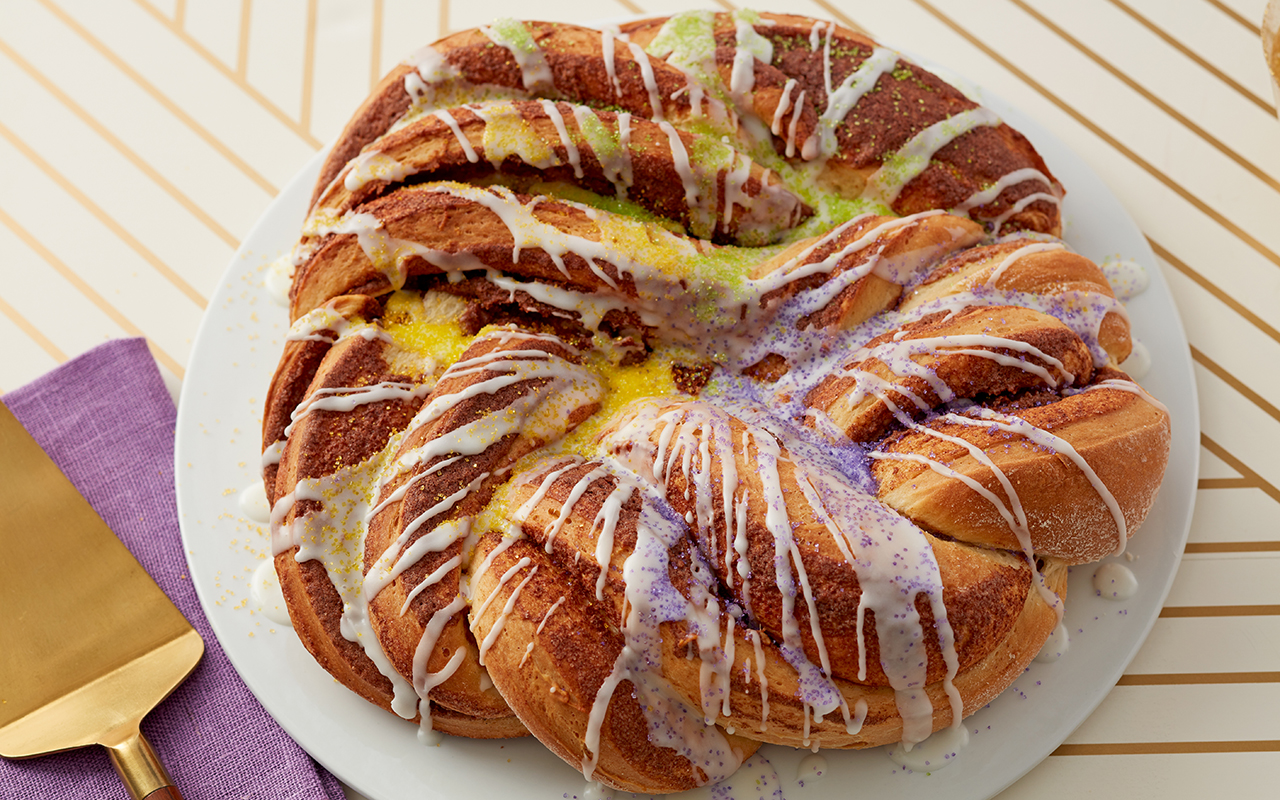 For a Fat Tuesday treat you can dunk into your chicory coffee, try these Mardi Gras King Cake doughnuts from Hummingbird High. Based on a Finnish sweet yeasted bread dough recipe, these doughnuts allow you to level up on your breadmaking skills while still giving a result you can cover in delicious icing.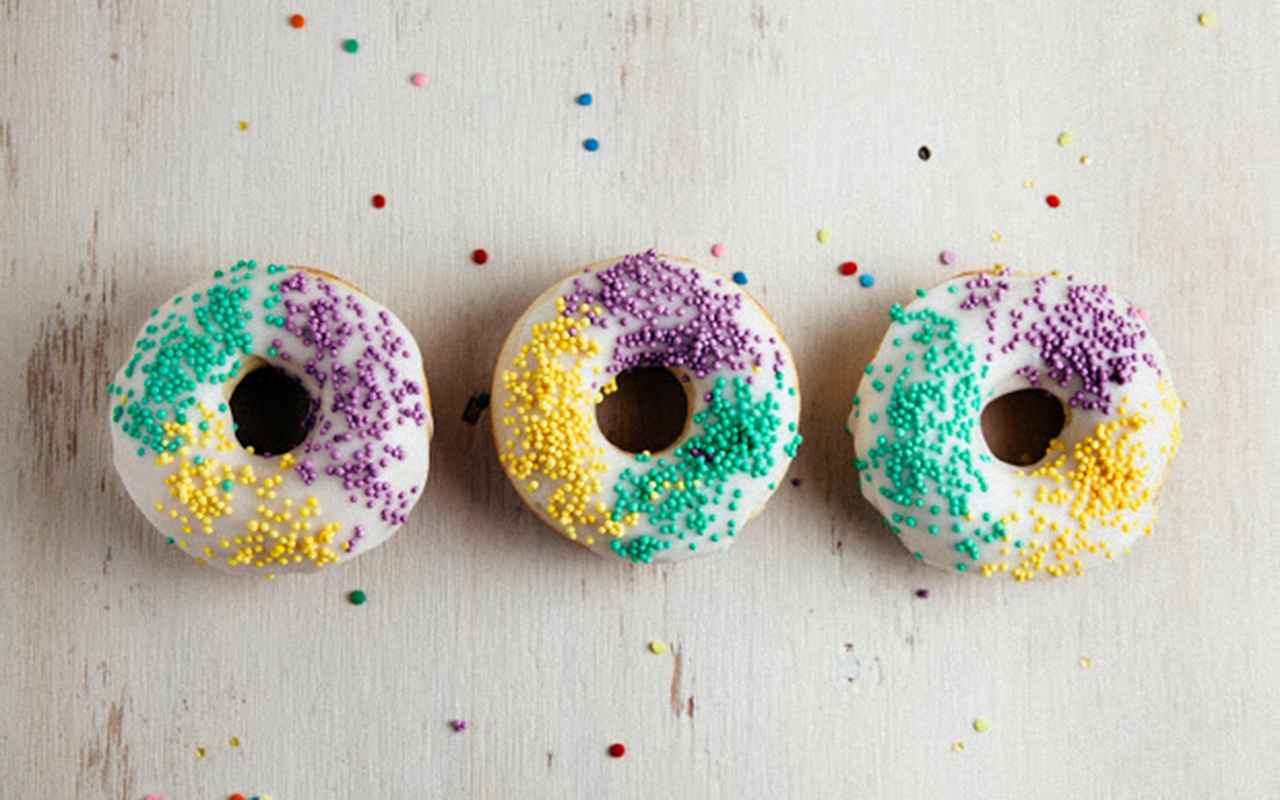 For bakers looking for a sweet showpiece, let the macarons roll…onto your plate. Justin Hankins' take on this upscale classic is easy enough for a first try but still emphasizes flavor first, with authentic King Cake flavors and a tasty cinnamon buttercream filling and vanilla cream glaze.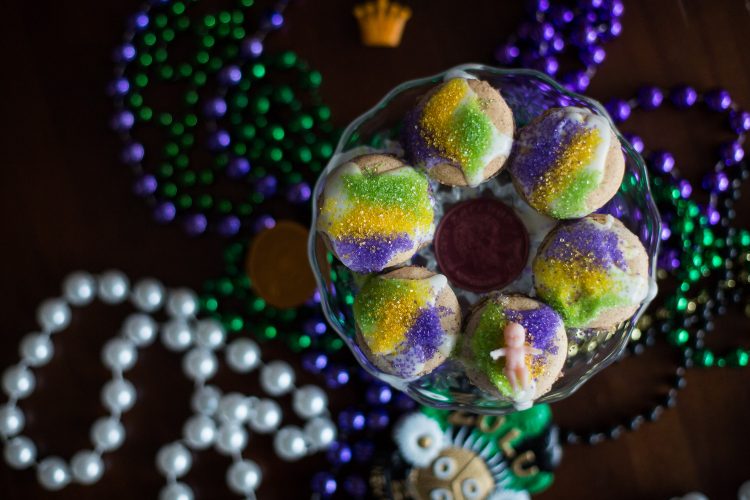 Looking for something tasty but not quite as festive? Try other Southern favorites that will help bring the spirit of the Big Easy into your bakes, like pecan pralines, bananas foster, bread pudding or even a pecan pie topped with a scoop of ice cream and some whipped cream!
Try your luck at any of the sweet treats above this Mardi Gras and drop a comment below or tag @WiltonCakes on your photos so we can celebrate along with you. Au revoir!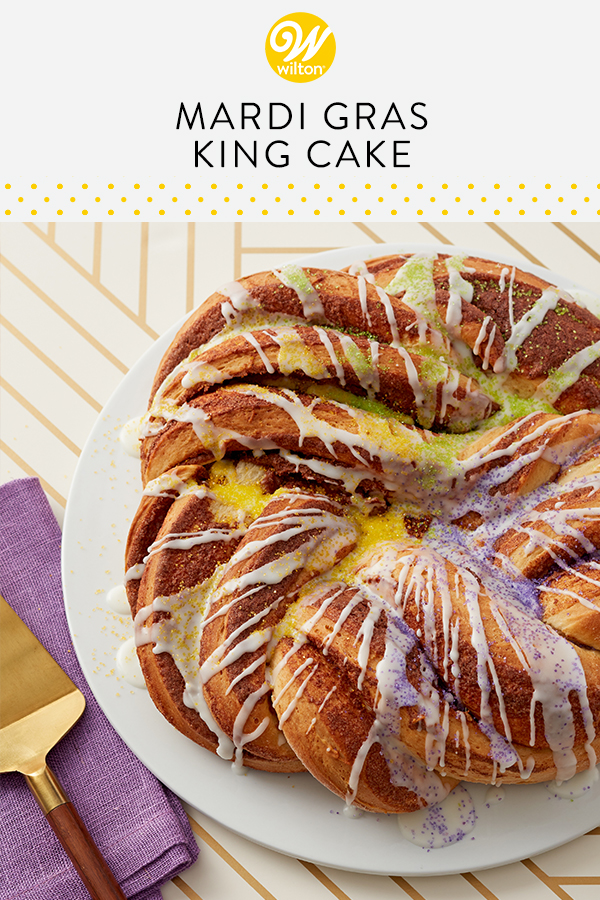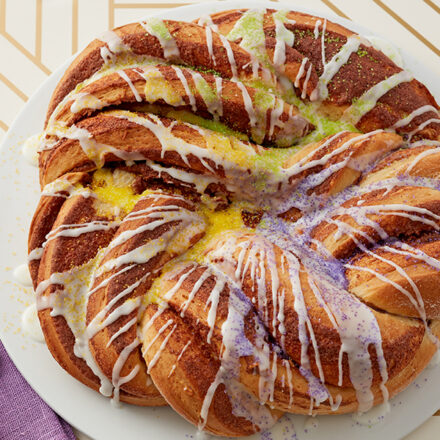 6 Festive Mardi Gras Desserts for Fat Tuesday
Check out this list of 6 festive Mardi Gras desserts to help you get the party started no matter where you're celebrating with the iconic purple, gold, and green colors that wash over New Orleans every Fat Tuesday.
Tried this recipe?Take a picture and tag us
@WiltonCakes
on Instagram