Nothing tops off an Independence Day party or BBQ quite like the perfect 4th of July cake! Whether you're looking to impress with a red, white and blue dessert or just want to celebrate with something refreshing and homemade, our 4th of July cake ideas have you covered!
1. 4th of July Fluted Tube Cake
When the fireworks start going off at the twilight's last gleaming, bust out this celebratory fluted tube cake for your guests to snack on while they watch! Use your favorite cake recipe and decorate with the Color Right Food Coloring System to get the perfect shades of red, white and blue and end your party with a bang.
2. Americana Sheet Cake
If you want your 4th of July BBQ to have a wow factor – without the fireworks – impress your guests with this sheet cake decorated with a star and (wavy) stripes. Use Tip 150 to easily create the zig-zag stripes, for a stunning design that evokes the American flag, without making it an actual American flag cake. It's a dessert that guests will talk about from sea to shining sea!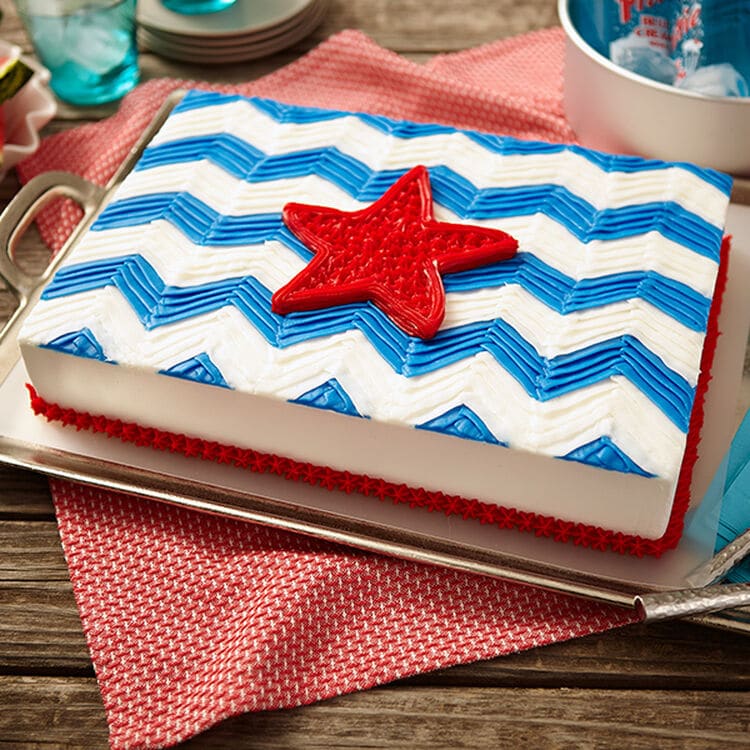 3. Inspired Independence Cake
Celebrate America's birthday with a cake that uses red, white and blue shells to mimic the shape of fireworks bursting in air. How great would this look topped with sparkling candles?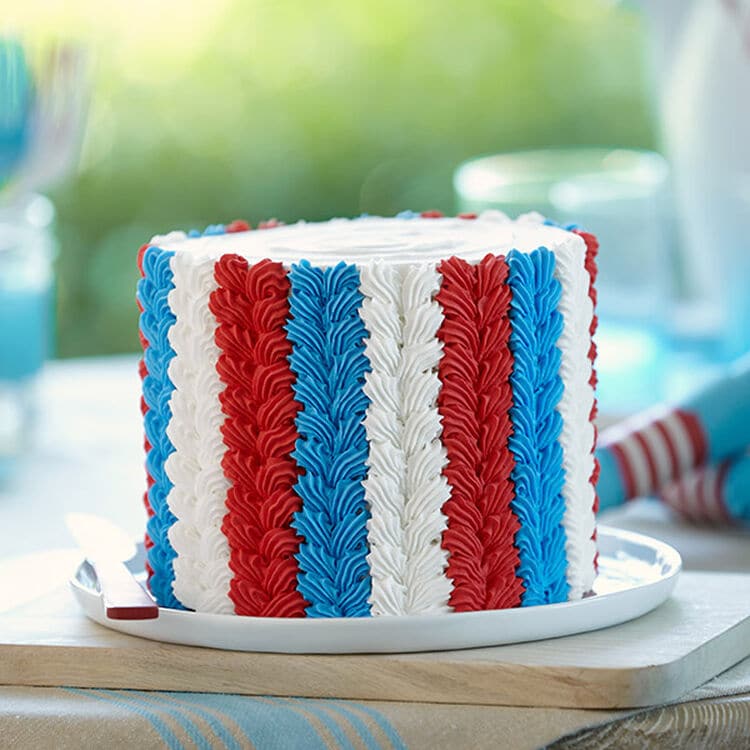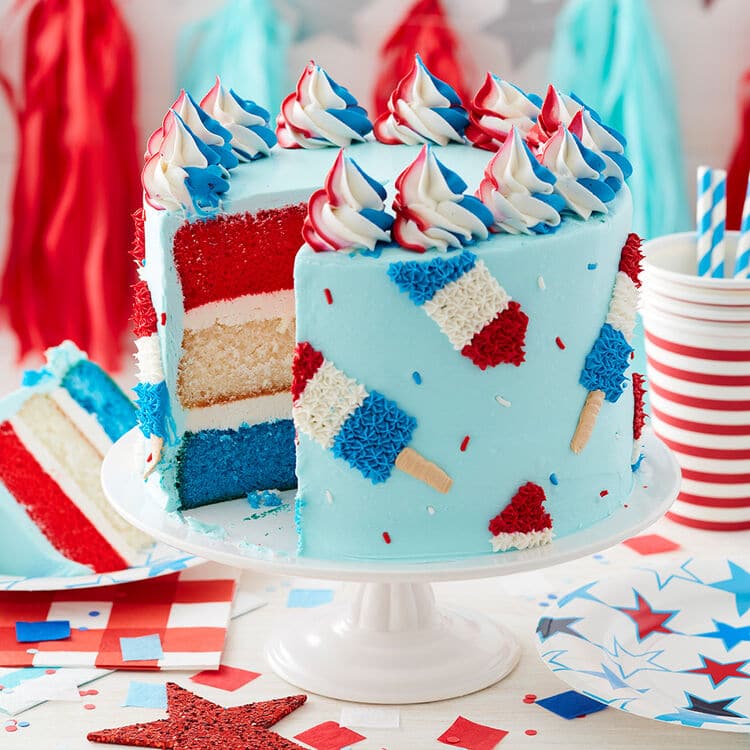 5. Angel Food Cake with Berries and Whipped Cream
Light and refreshing, this 4th of July cake is great for a sweet treat that won't weigh you down. A dozen egg whites transform this cake into a light and airy treat best served with whipped cream and fresh blueberries and strawberries.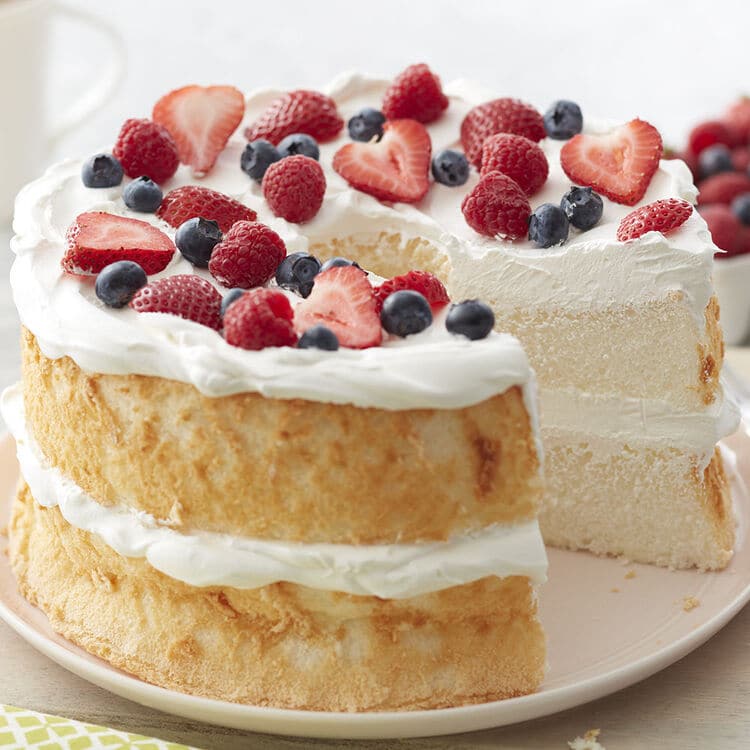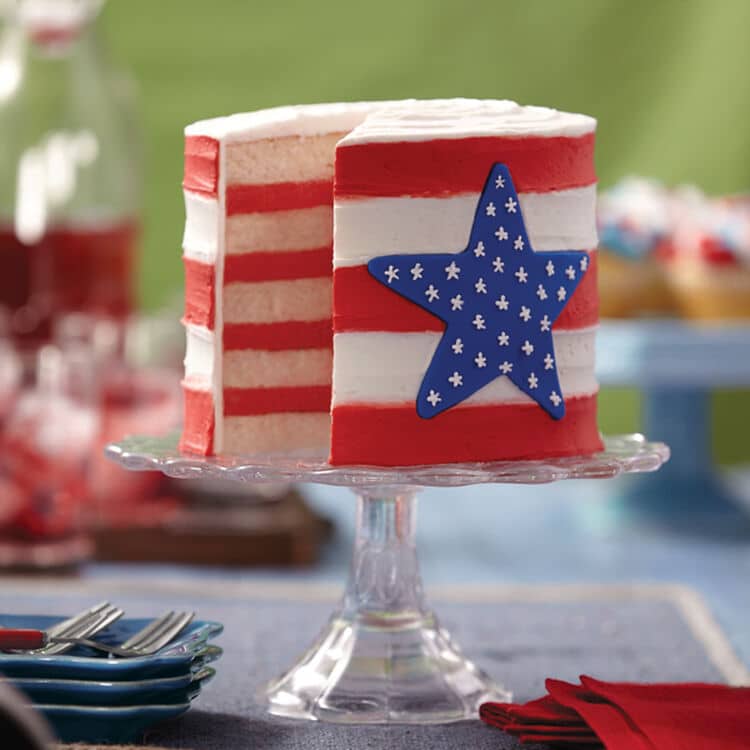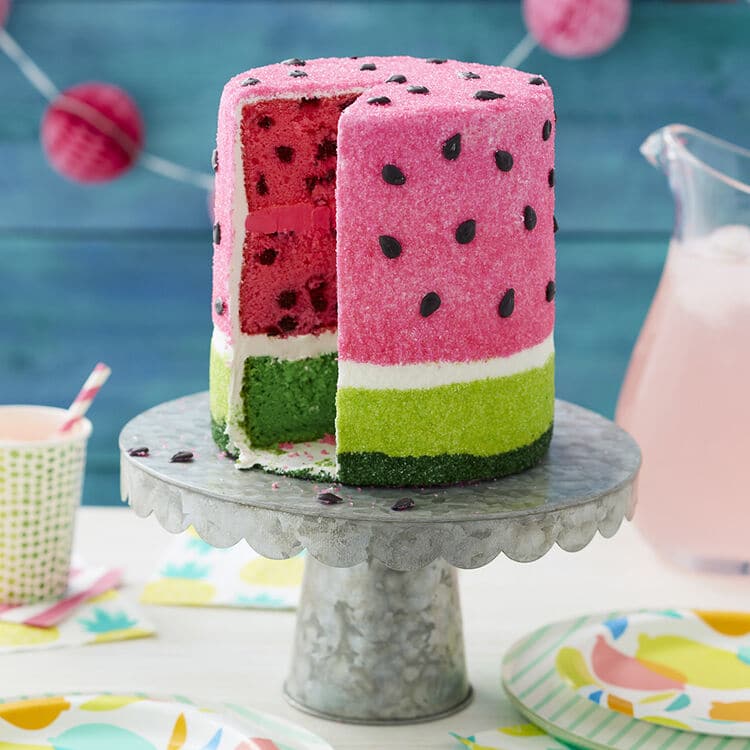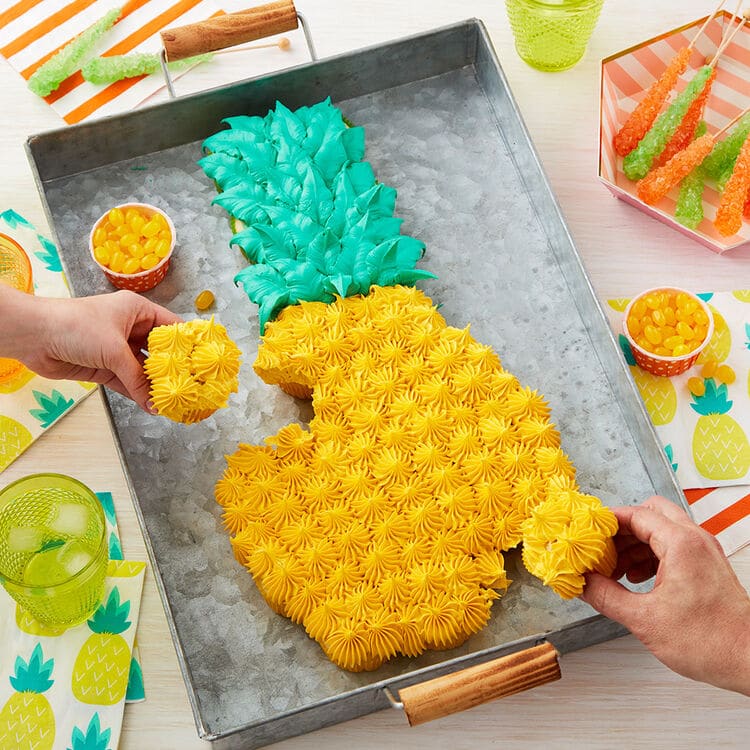 8. Pineapple Pull-Apart Cake
No need to cut this cake! Made using a bunch of cupcakes, this pull-apart cake is great for summer parties or nights in with friends. Simply arrange your cupcakes in a pineapple shape, then ice them all to make a summery sweet pineapple. When it's time for dessert, just grab a cupcake and enjoy!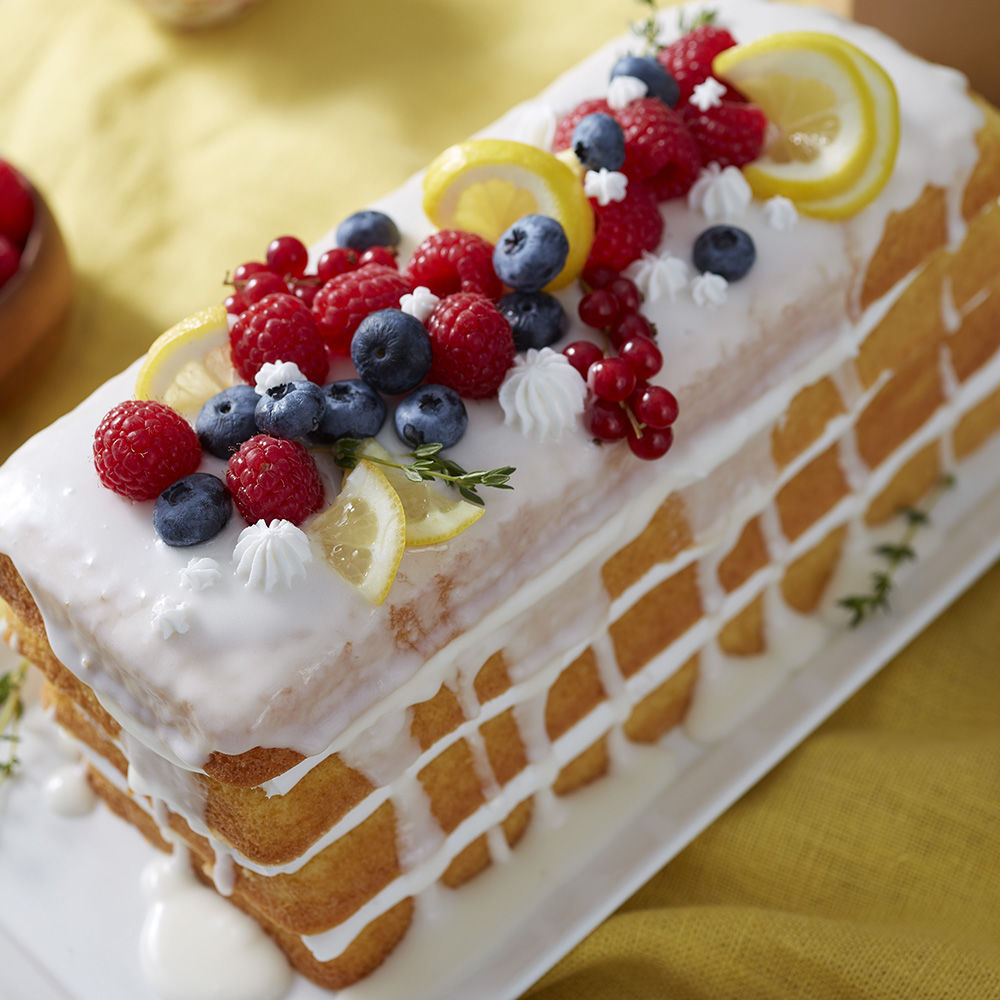 9. Summer Fruit Loaf Cake
Topped with fresh raspberries, blueberries, lemons and red currants, this Summer Fruit Loaf Cake recipe is the perfect sweet treat to any picnic or warm weather celebration. Layers of tasty vanilla cake are topped with a simple powdered sugar glaze, giving this vanilla loaf cake recipe a rustic look that is sure to impress.
How are you celebrating America's birthday? Let us know and follow us on Instagram 
@wiltoncakes
 for more decorating inspiration!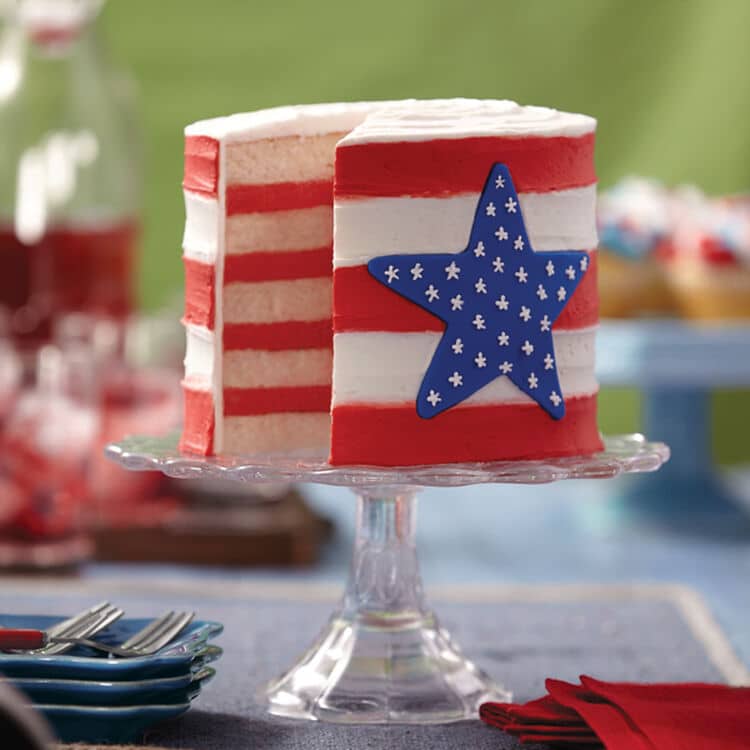 Our Favorite Fun & Festive 4th of July Cake Ideas
Check out our fun & festive 4th of July dessert ideas! We've got some great recipes that are great additions to any Independence Day party or backyard BBQ!
Tried this recipe?
Take a picture and tag us @WiltonCakes on Instagram