Whether you need a cake for Easter, a baby shower or a first birthday party, this collection has something for every-bunny! From simple bunny face cakes to 3-D cake creations, these bunny cake ideas will have you shouting hip-hop hurray!
1. Bunny Face Easter Cake
Looking for a quick and easy Easter dessert to make this year? Look no further than this bunny face cake. Made using the Bunny Cake Pan and decorated with icing pouches and nonpareils, this treat is perfect for beginning decorators. Get everything you need to make this super cute project (minus the cake mix) in our convenient Easter Bunny Cake Baking and Decorating Set!
2. Watercolor Bunny Cake
This cake is almost too pretty to eat! Use our printable bunny template to create your stencil, then carefully swipe shades of pink, purple, teal and yellow food coloring in some icing and apply it to the cake to make this beautiful watercolor illusion.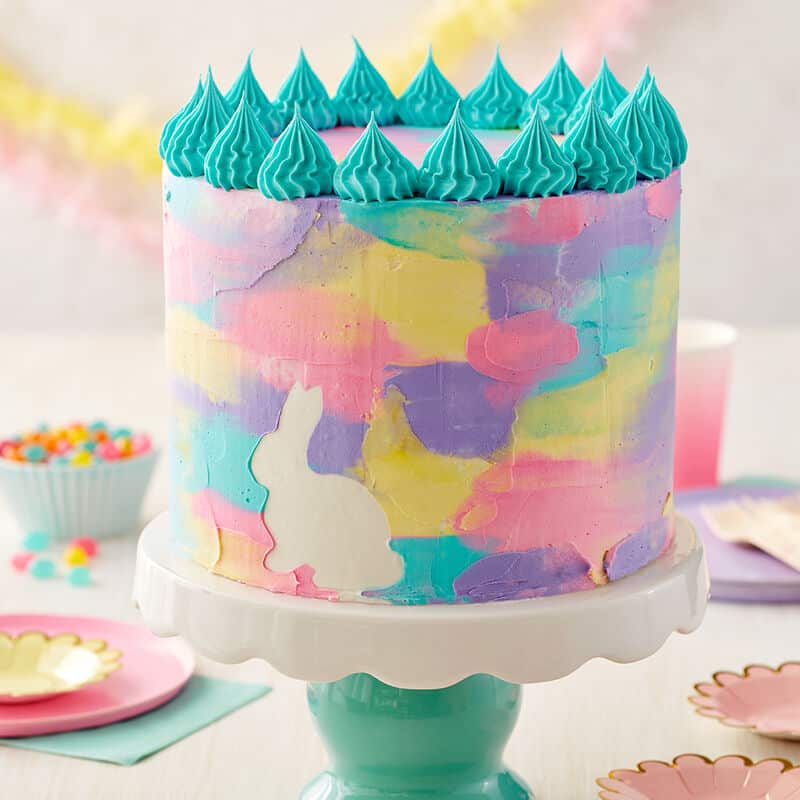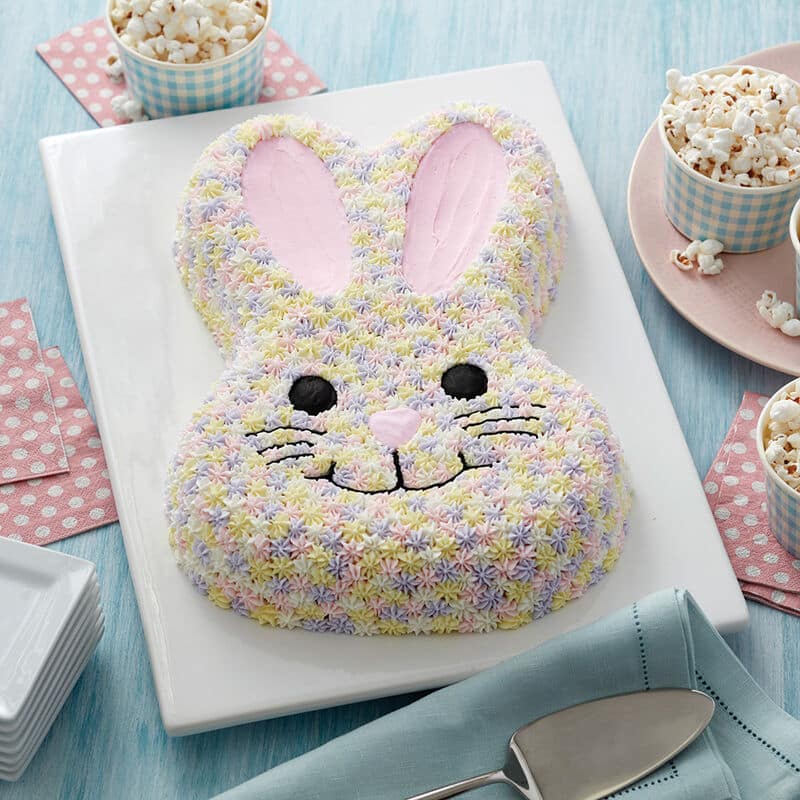 3. Pastel Bunny Cake
Get in the mood for spring with this pastel bunny cake. Make your favorite chocolate or vanilla cake in a properly heated oven, using our Bunny Cake Pan, then follow the eyes and nose indent lines in the cake for easy decorating. A sweet and easy treat for beginning decorators, this bunny cake recipe is a perfect Easter dessert.
4. Fluffy Bunny Cake
Use grass tip 233 to pipe fur on this fluffy bunny head cake. A sweet treat for baby showers and other spring celebrations, this cake is the perfect combination of quick and easy! Just make, bake and cool the cake and then decorate and you're done!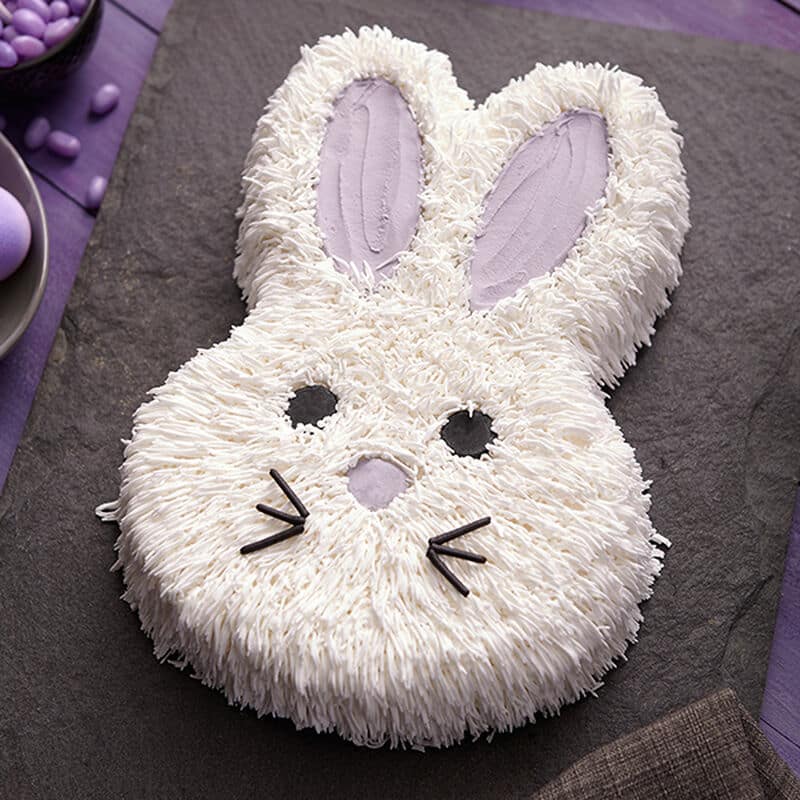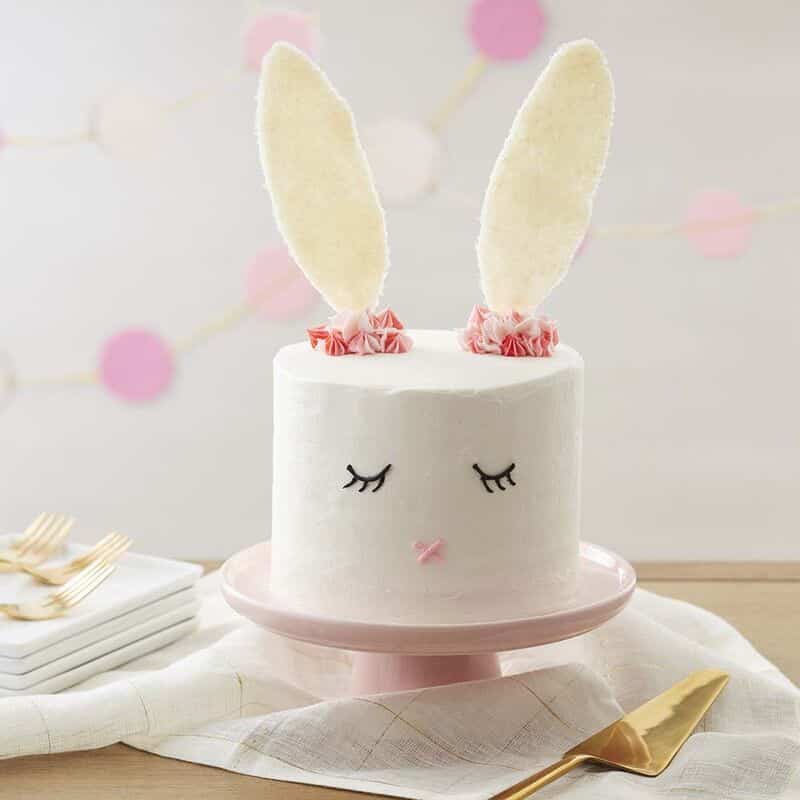 5. Sweet Easter Bunny Cake
With dreams of jelly beans, chocolates and colorful candy eggs, this Sweet Easter Bunny Cake can't wait for your Easter celebration! A sweet Easter dessert that is easy enough for decorators of all skill levels, this Easter bunny cake features simple piping techniques, including lines and stars. It also showcases sparkling bunny ears made with Candy Melts candy and sprinkles. Though we love this as an Easter dessert, this bunny cake idea is also fun for baby showers or birthday parties.
 6. Dotty the Easter Bunny Cake
Add a pop of color to your Easter sweets table with this tri-color bunny cake. Cake layers of pink, yellow and blue make for a fun surprise once this cake is cut open, and the sweet outline of a bunny on the side of your cake is an easy and quick way to add an impressive visual element.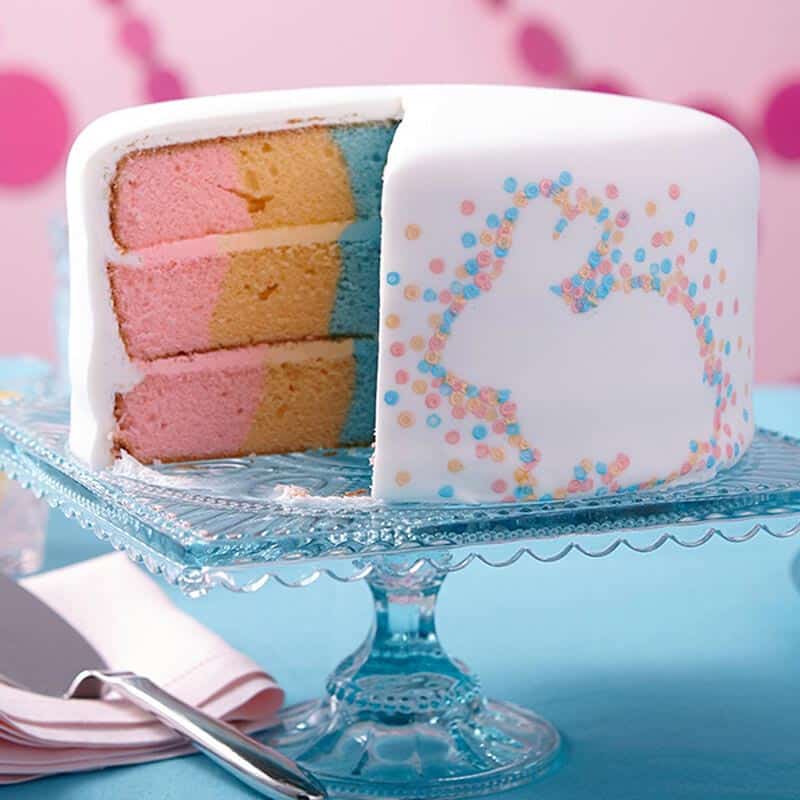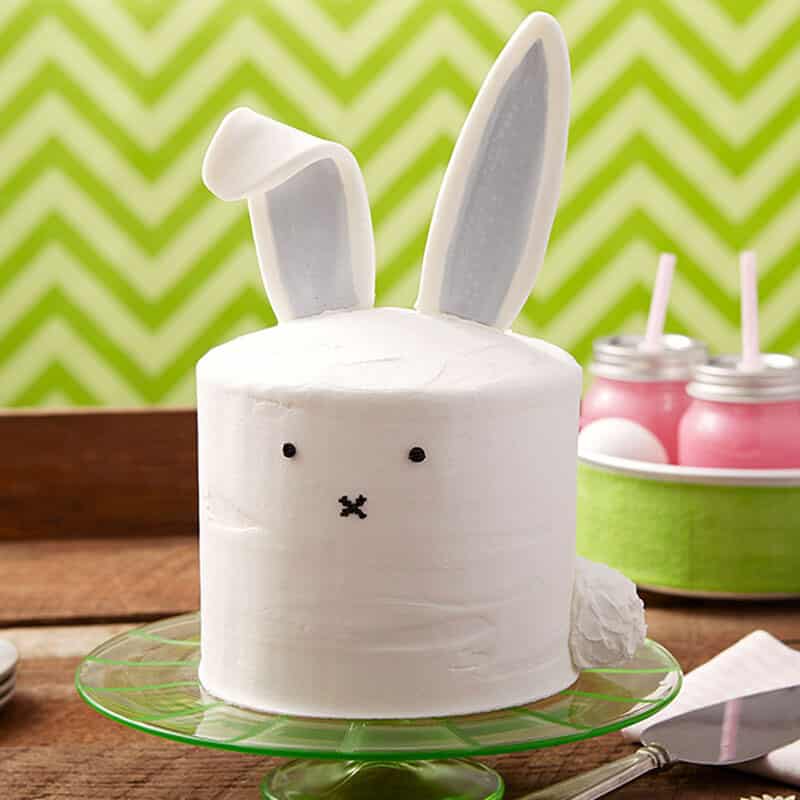 7. Floppy Ears Bunny Cake
Sometimes the simplest projects are the cutest. This floppy ear bunny cake does require a little prep work, but once you're ready to decorate, it comes together quicker than a rabbit on the run! A sweet cake for Easter or a spring baby shower, this bunny shaped cake is sure to bring a smile to everyone's face.
8. Periwinkle Bunny Cake
Looking for some cute bunny cake ideas for your Easter or spring celebration? These sweet bunnies are piped using a 1M star tip and are easy to make using the simple rosette piping technique. Fill in the space around your bunnies with sweet buttercream carrots for the perfect finishing touch! Though we used periwinkle icing here, this cake would look adorable with bunnies of any color. Try pink or blue for a baby shower or create a rainbow of buttercream bunnies using your favorite pastel icing colors!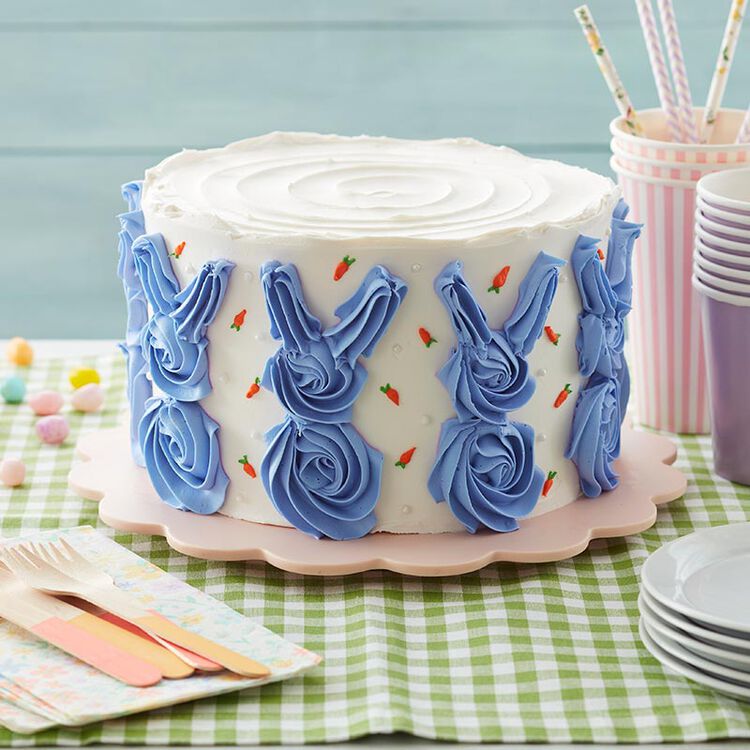 Want some more Easter inspiration to help you skip the chocolate bunnies this year? Check out our other Easter Ideas blog posts:
​Are you planning to make a sweet bunny cake this spring? Let us know which of these cakes you'd make in the comments below or post a picture of your cake on Instagram and tag us @wiltoncakes.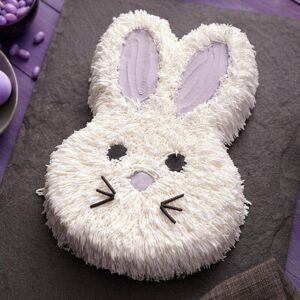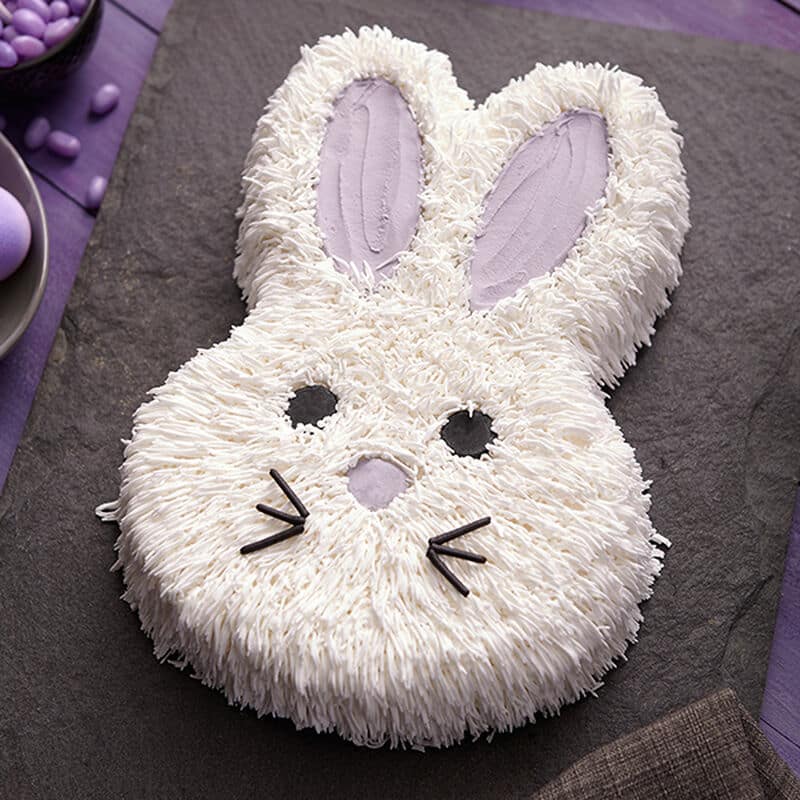 8 Cute Easter Bunny Cake Ideas
Cute, fun to make and delicious, these bunny cake ideas are perfect for families or kids to bake and decorate for an Easter dessert table!
Tried this recipe?
Take a picture and tag us @WiltonCakes on Instagram