Who says Santa doesn't love cupcakes just as much as he loves cookies? Christmas cupcakes are perfect for sharing and a super fun family decorating activity. Whether you're after an easy red and green cupcake recipe or extravagantly classy cupcake ideas, you've come to the right place. We've compiled all our favorite Christmas-themed cupcake designs and recipes into one perfectly cultivated Christmas list.
If you're looking for more Christmas treat recipes to complete your holiday dessert table, check out these cute cookies, cakes, gingerbread houses and treats.
1. Tree Topper 3D Cupcakes
These super festive candy tree cupcakes are some of the coolest Christmas tree cupcakes you'll ever see.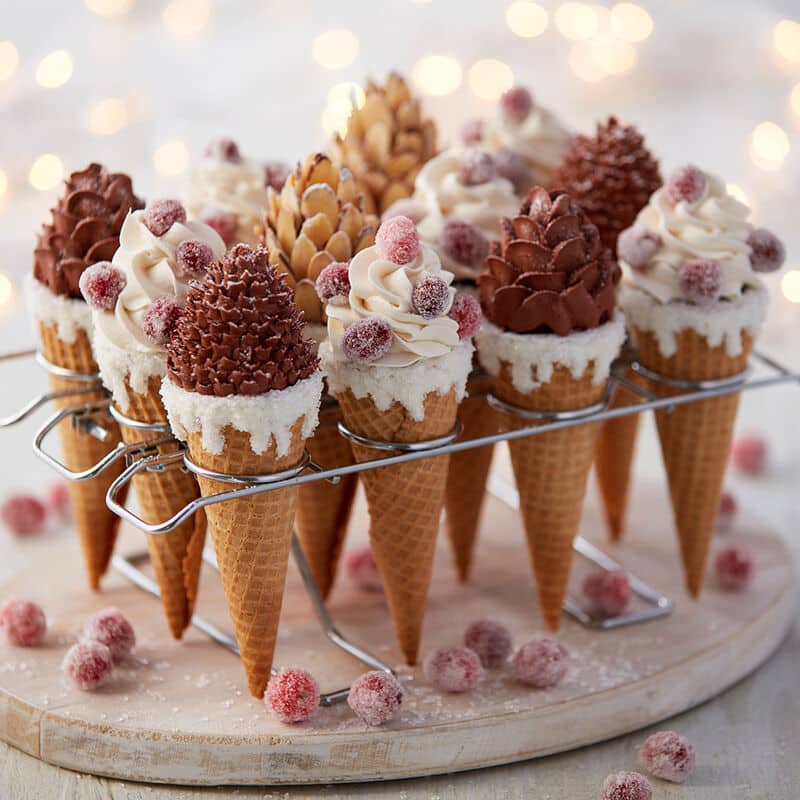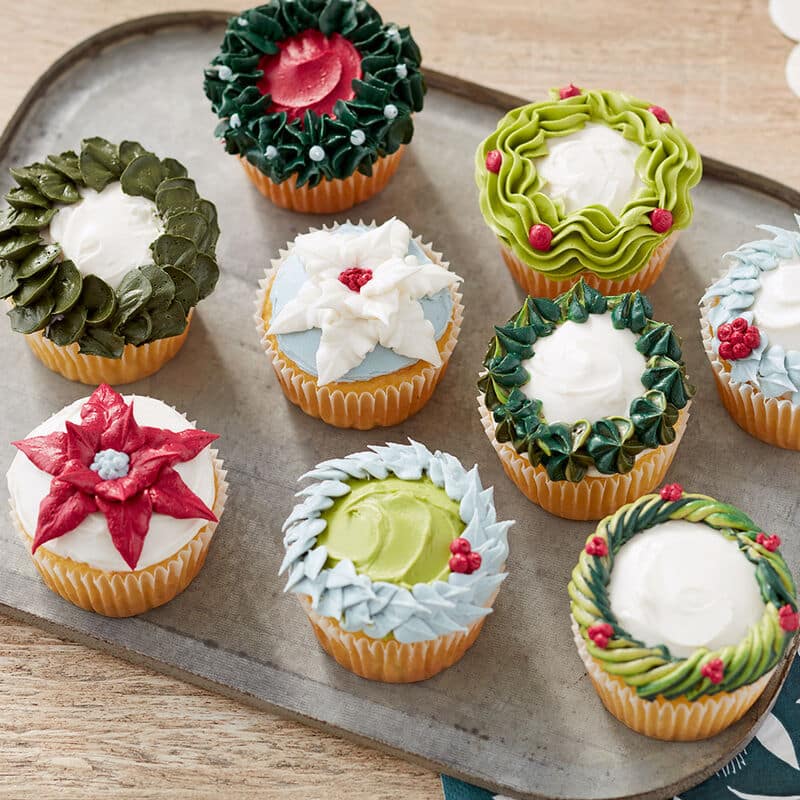 3. Holiday Wreath and Poinsettia Cupcakes
It's always nice to have variety in a batch of cupcakes, especially with these assorted wreath and poinsettia cupcakes. So grab your vanilla buttercream, some piping bags and get ready to decorate!
4. Red and Green Pull-Apart Cupcakes
This creative project is perfect for Christmas parties and family gatherings. Make these cupcakes easily using our Creamy White Decorator Icing.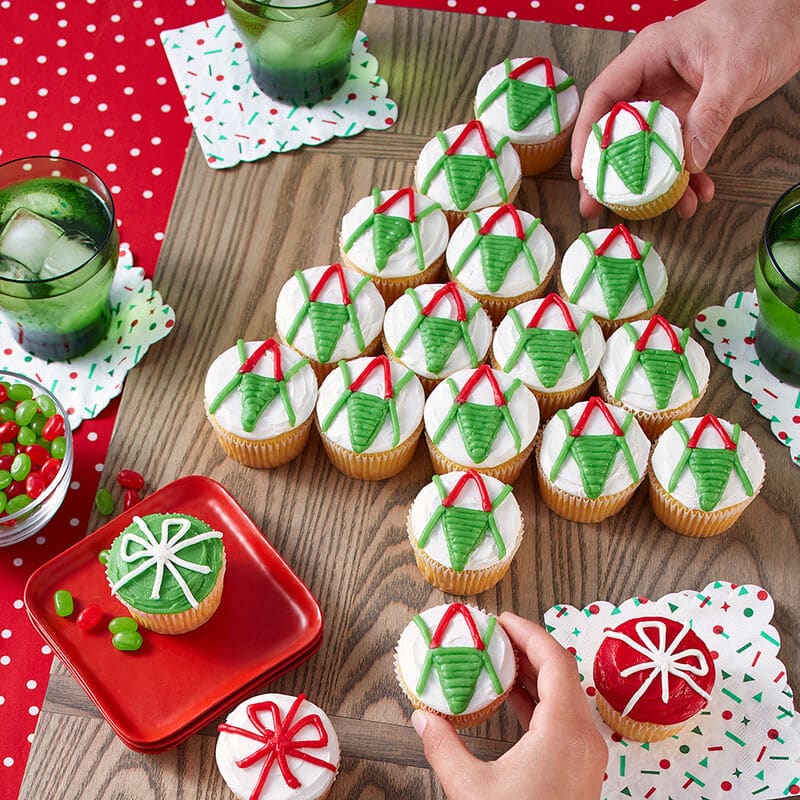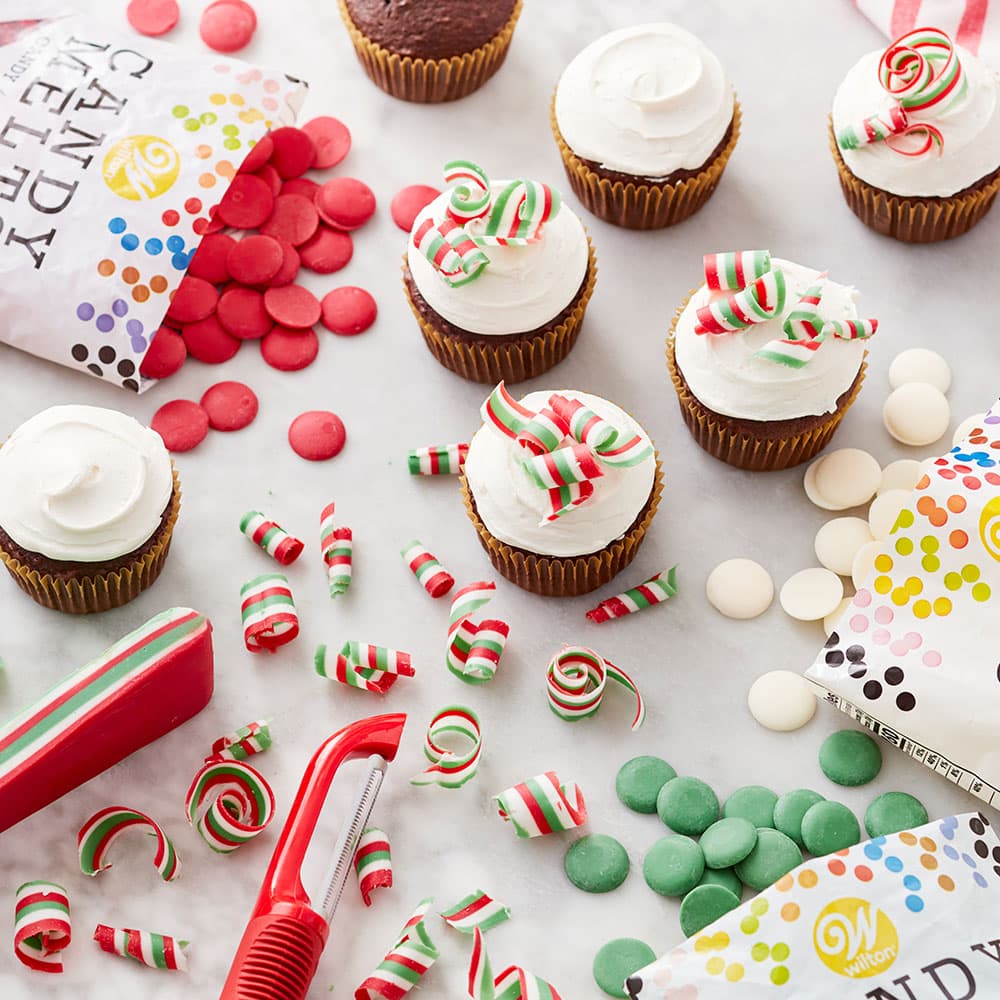 5. Candy Curl Cupcakes
Ribbon-curlers are sure to love these cupcakes! Wisped Candy Melts candy make these cupcakes festive and simple.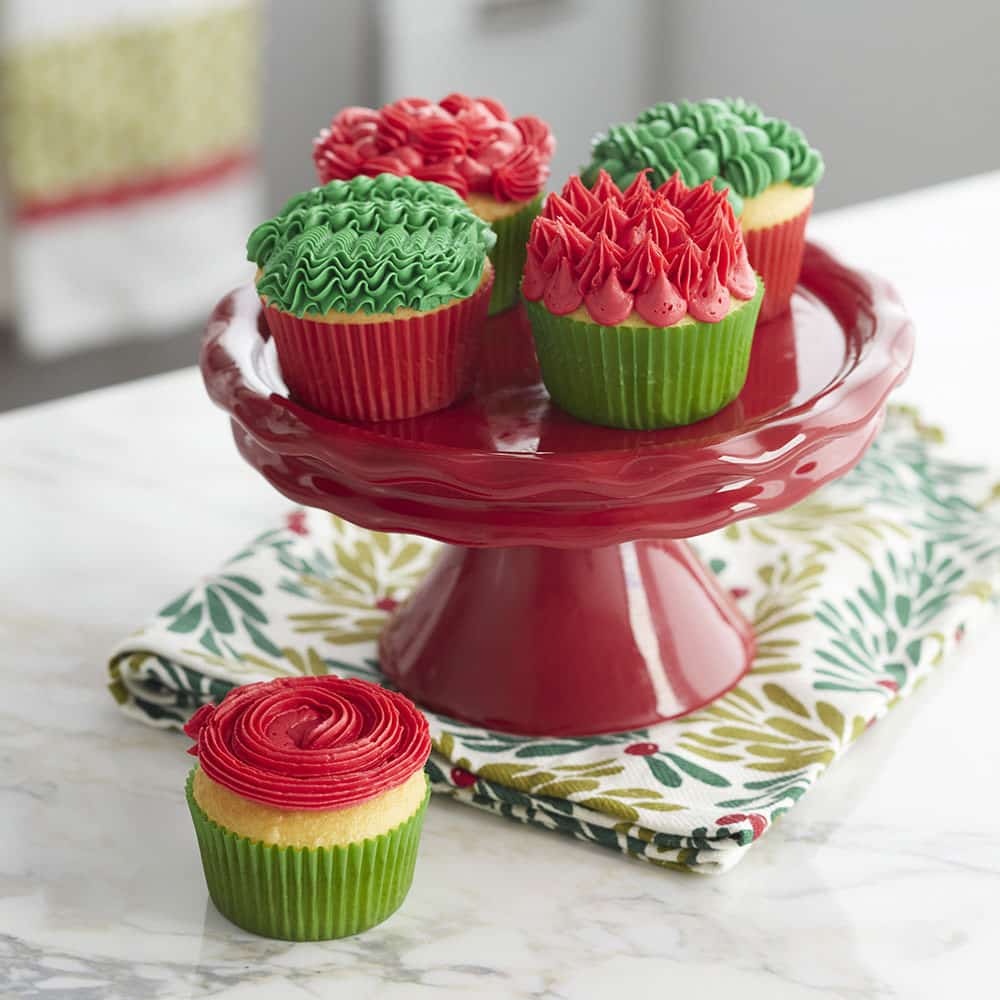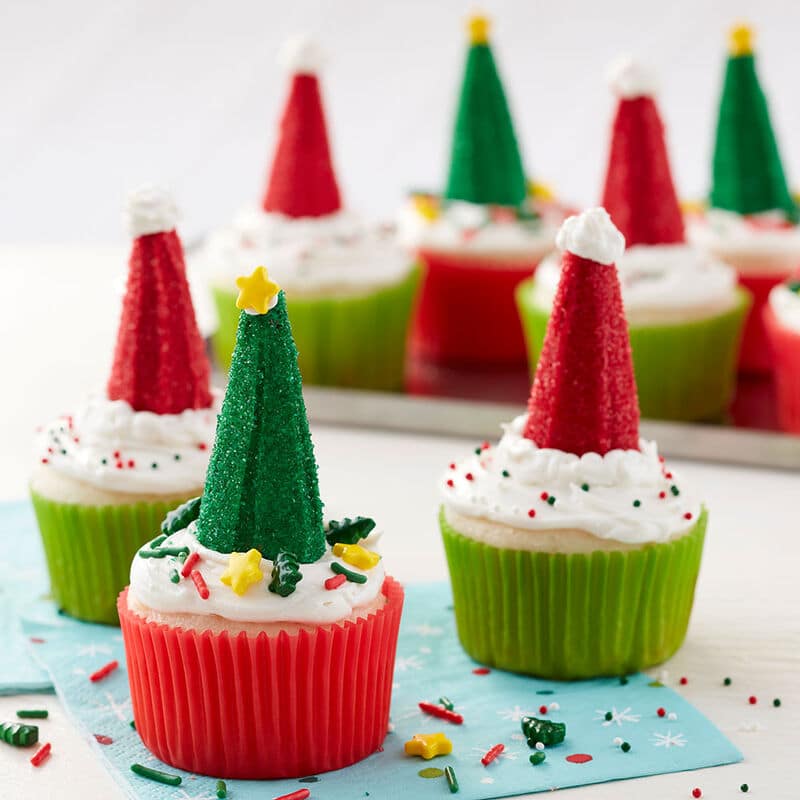 7. Christmas Tree and Santa Hat Cupcakes
Add these cupcakes to Santa's cookie plate, instead of like candy canes, and he will not be disappointed!
8. Green Color Swirl Holiday Cupcakes
Easy to make with an incredibly impressive look, these cupcakes are a perfect centerpiece for your dessert table this holiday season. Make the tri-color icing swirls in just seconds using the Color Swirl Coupler.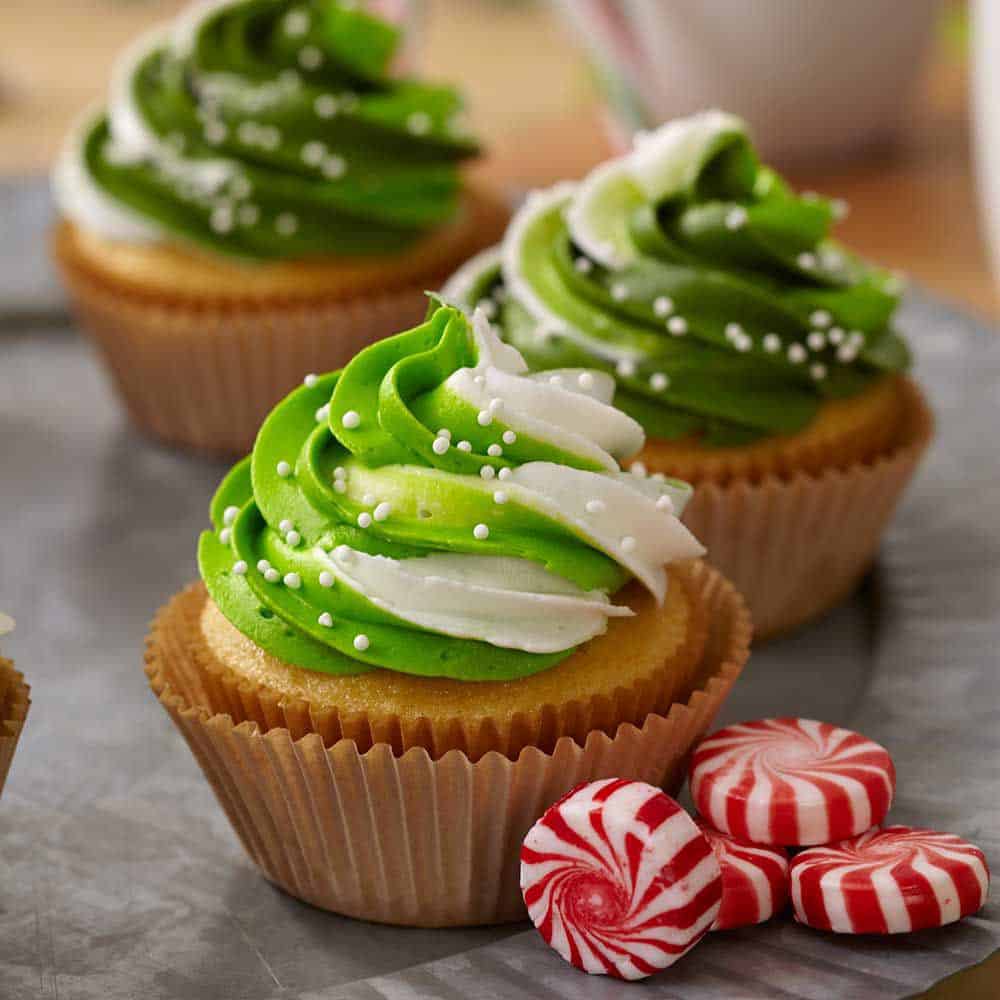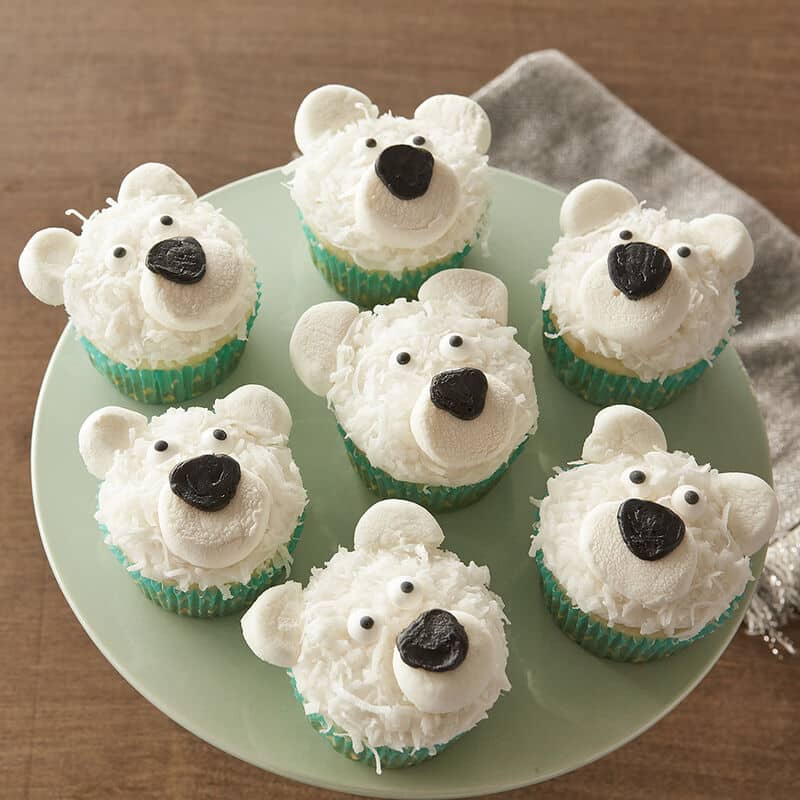 9. North Pole-r Bear Cupcakes
Add an adorable twist to your Christmas desserts with these white polar bear cupcakes! Make them easily using our creamy buttercream frosting recipe and candy eyeballs.
10. Red Velvet Cheesecake Cupcakes
Combine two of your favorite desserts into one with these delicious red velvet cheesecake cupcakes, topped with pecans.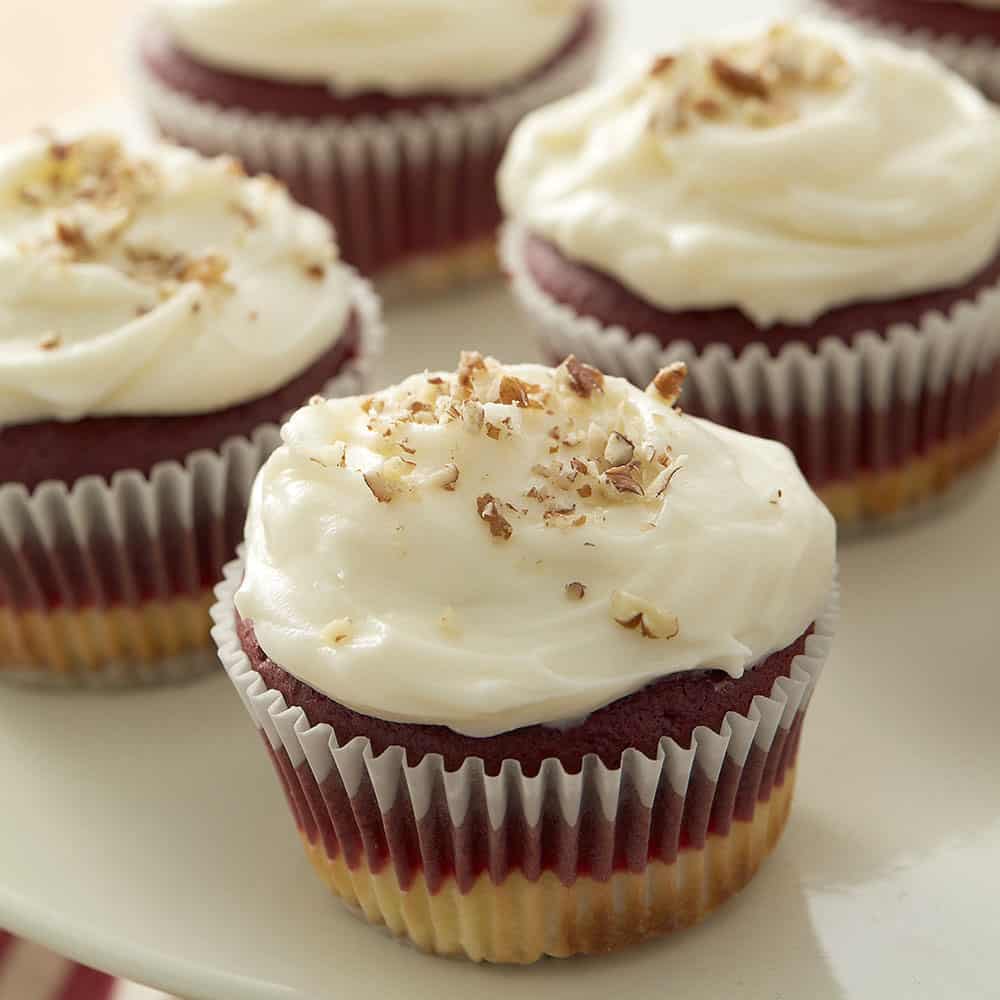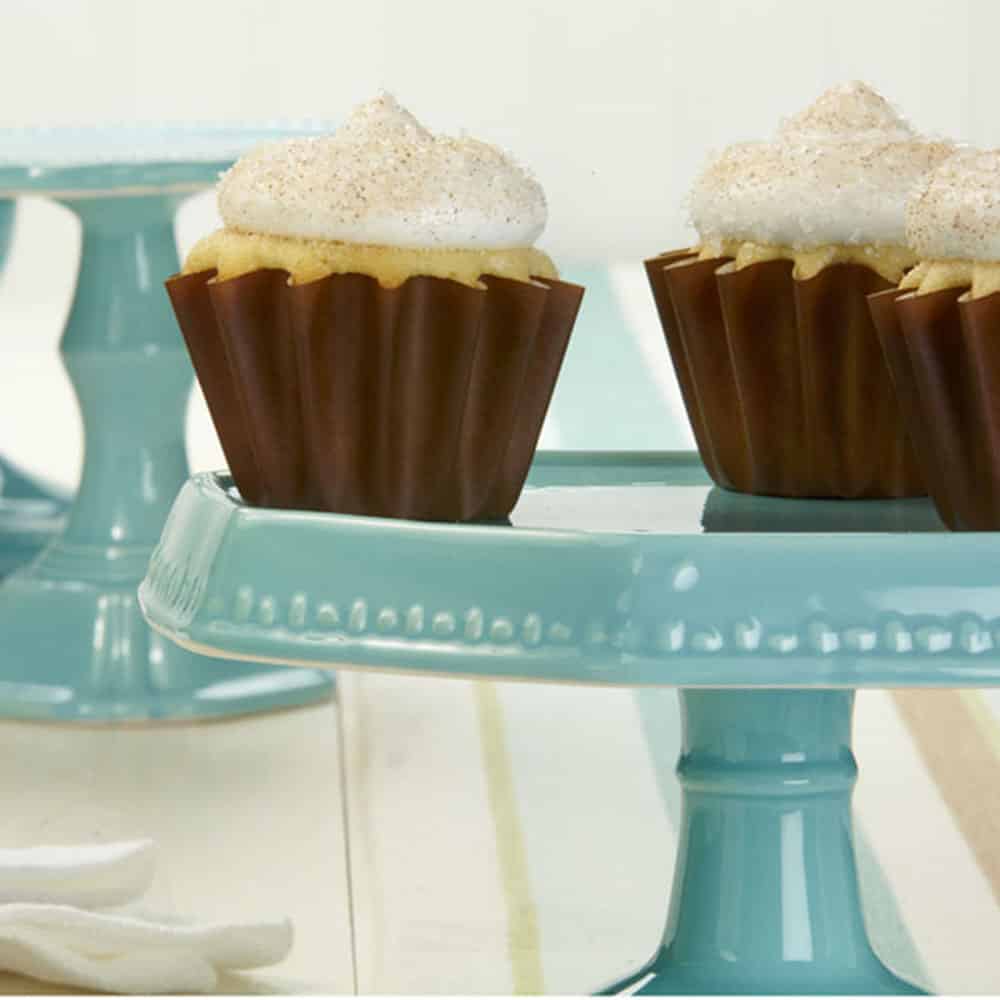 11. Snickerdoodle Cupcakes
Snickerdoodle is definitely not just reserved for cookies. Top off these cinnamon-y cupcakes for a beautiful finish using White Sparkling Sugar.
12. Chocolate-Chocolate-Cupcakes Recipe
Chocolate is a must for every holiday, no matter what the season.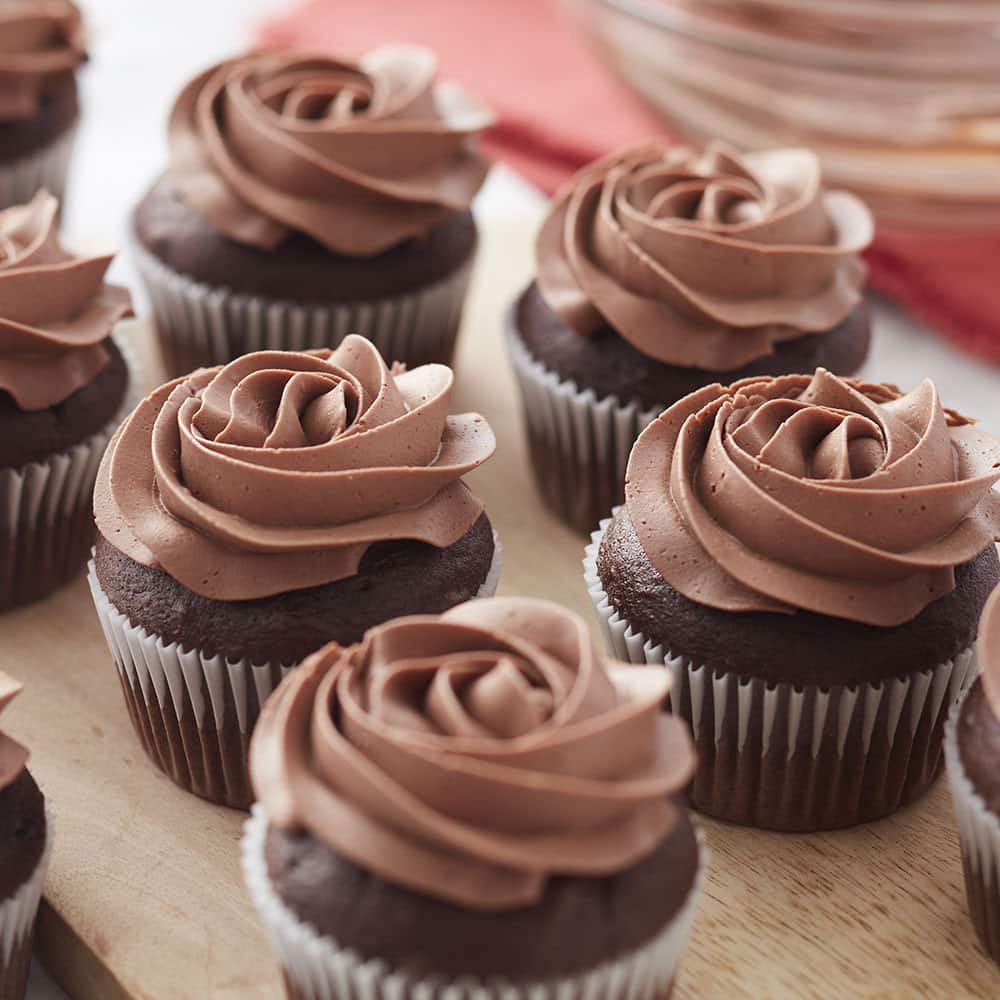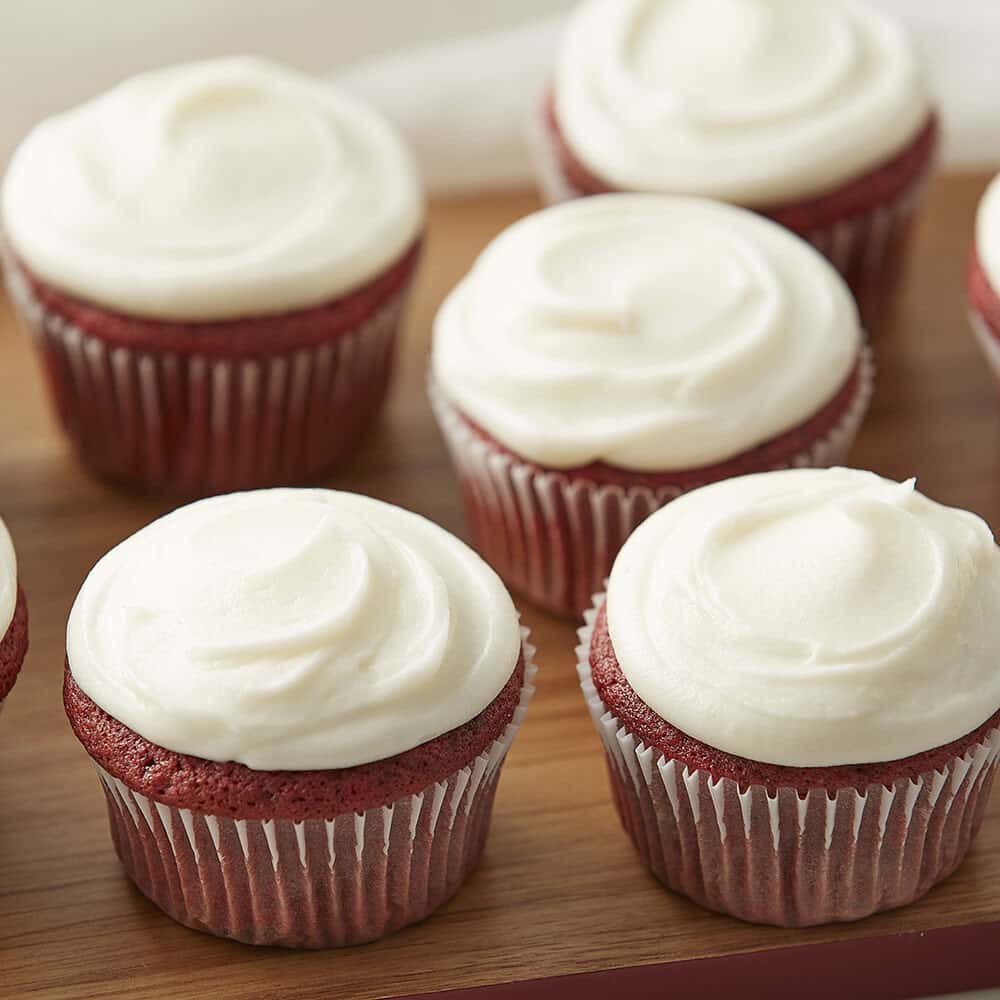 13. Red Velvet Cupcakes
Add a hint of classic Christmas colors to your dessert table with these beautiful red and white red velvet cupcakes.
14. Peanut Butter Cupcakes
Peanut butter loves rejoice for these delicious cupcakes. Made with our favorite chocolate buttercream frosting, these cupcakes are a holiday classic.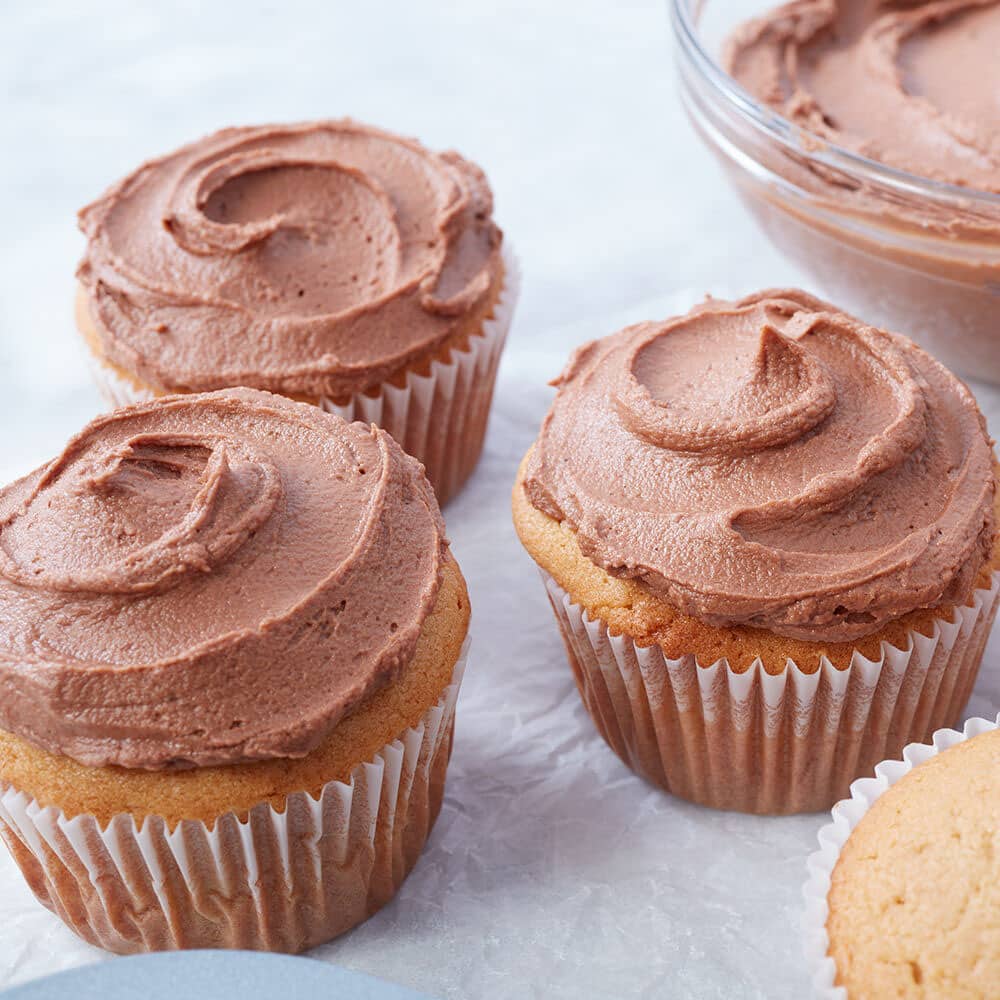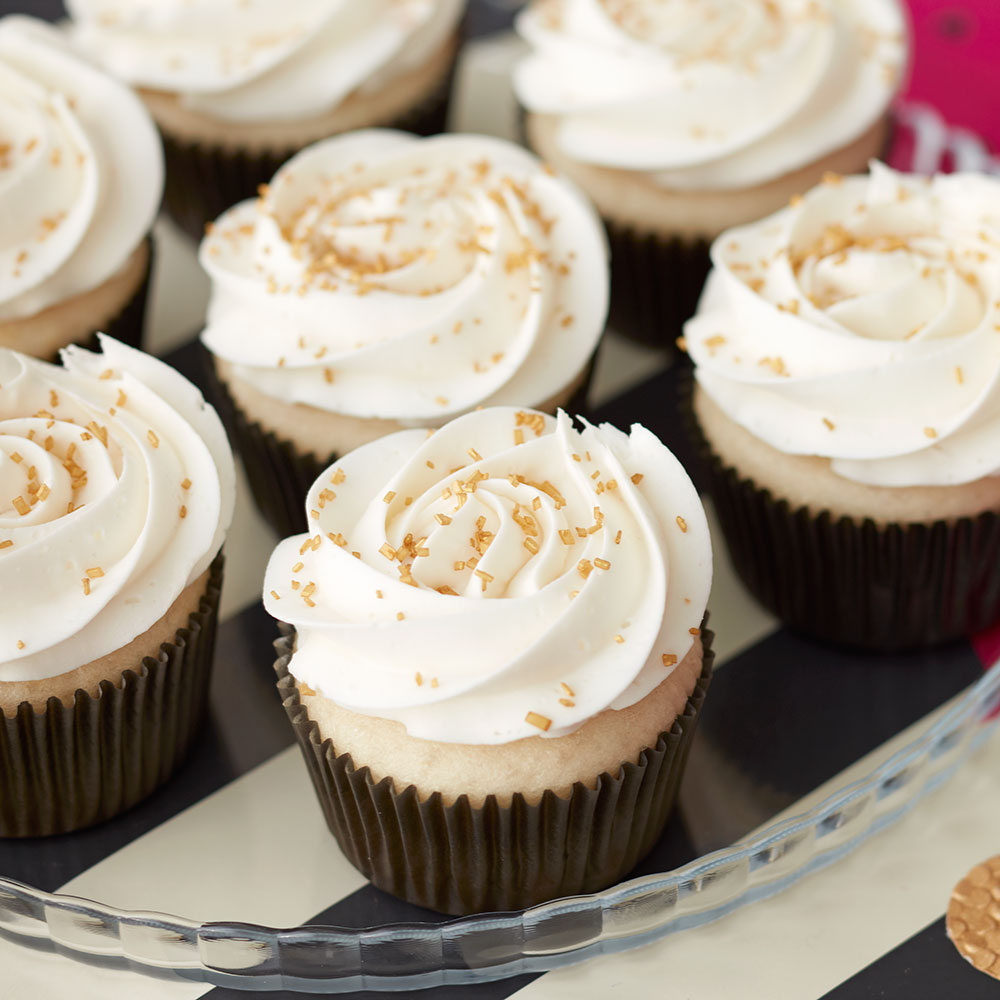 15. Elegant Champagne Cupcakes
Celebrate the holiday season with a glass of champagne and a bite of one of these beautiful champagne cupcakes. Make these cupcakes ultra-elegant using Gold Pearlized Sugar Sprinkles.
16. Silver Star Cupcakes
These cute Christmas cupcakes are sure to be the star of your celebration! Use Candy Melts candy to make your own star-shaped sprinkles, then arrange them on your favorite homemade (or store-bought) cupcakes. These would also be great for a New Year's celebration!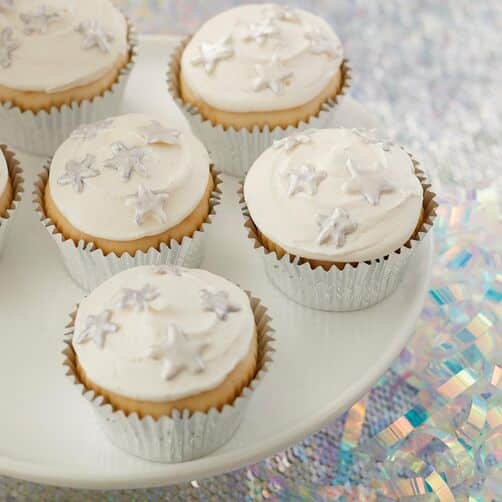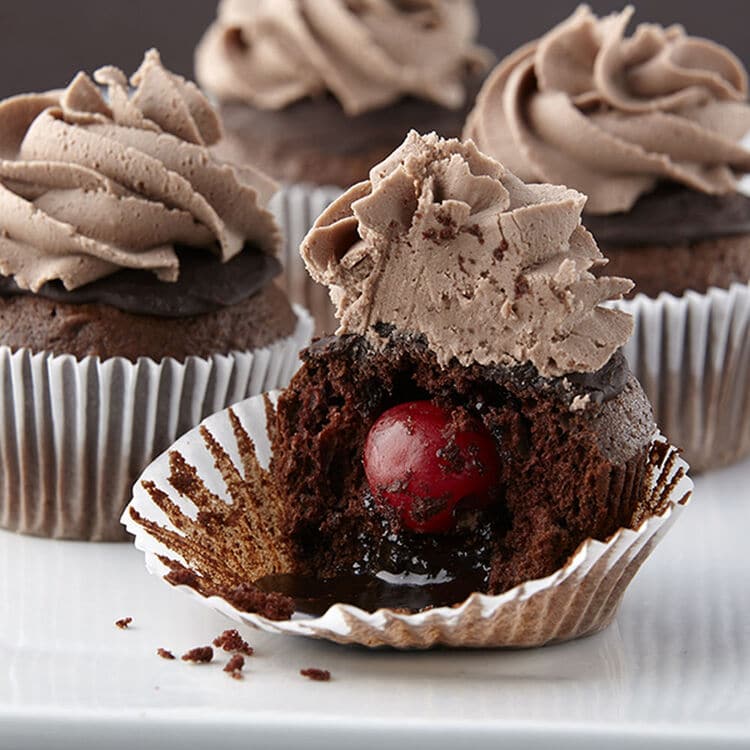 17. Bourbon Chocolate Cherry Cupcakes
If you love chocolate-covered cherries, you're going to love these Bourbon Chocolate Cherry Cupcakes. Rich and decadent, these bite-sized delights are best served with a cup of hot cocoa!
18. Enticed to Ice Skate Cupcakes
You'll be doing double axels over these Enticed to Ice Skate cupcakes. Use Candy Melts candy to make your own edible ice skates, then enjoy these cupcakes as a snack after a day spent playing in the snow.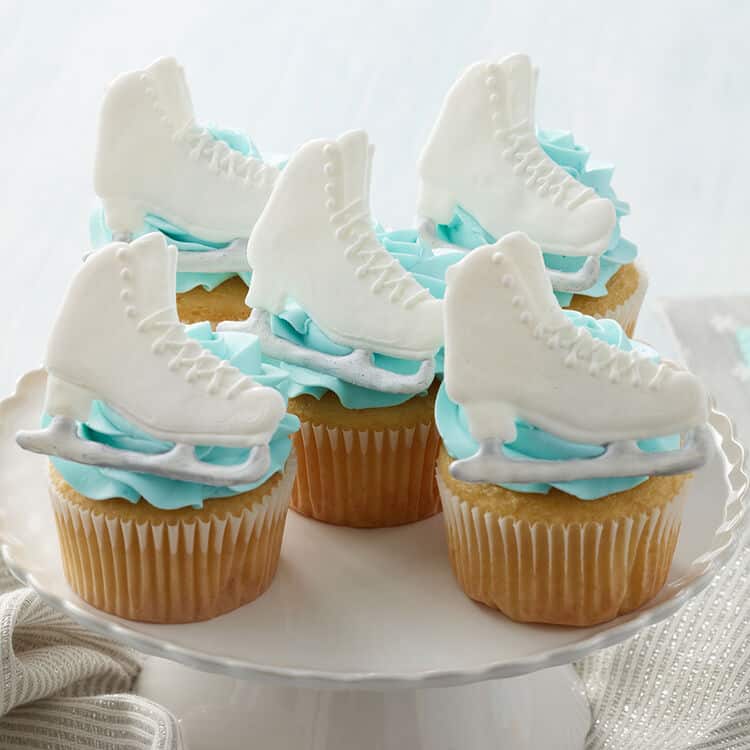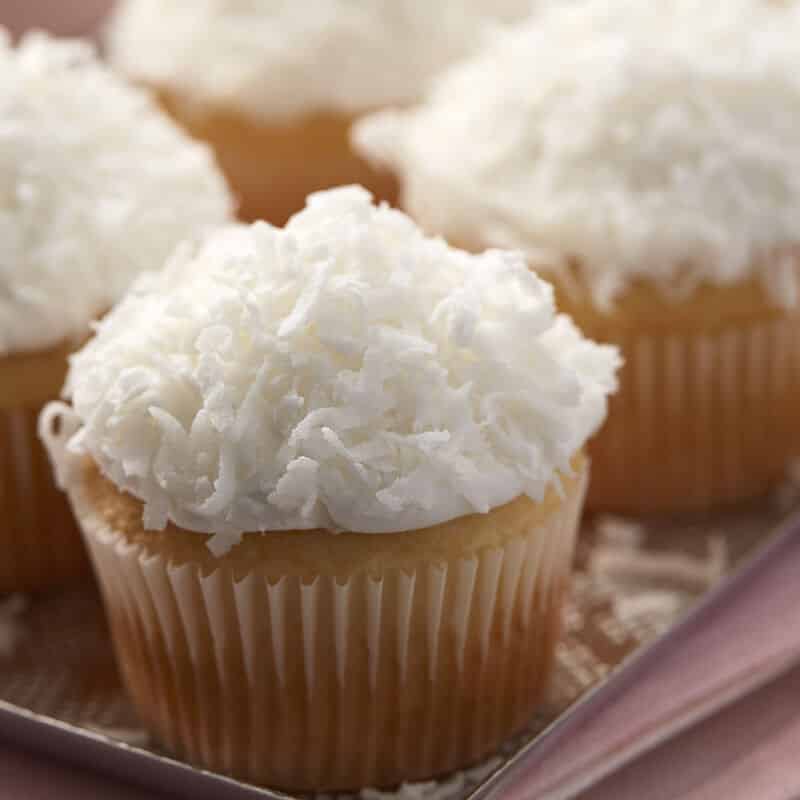 19. Almond Coconut Cupcakes
Enjoy a little bite of sunshine anytime with these Almond Coconut Cupcakes. Decorated to look like little puffs of snow, these cupcakes offer a fun, tropical surprise when you bite into them!
20. 10 Ways to Decorate Cupcakes with Tip 74
Rich reds, blues and greens make these Tip 74 Cupcakes perfect for any winter celebration. Tip 74, which is often used for piping leaves, can also be used to make zigzags, shells, roses, flowers and more. No one will believe these were all decorated with the same tip.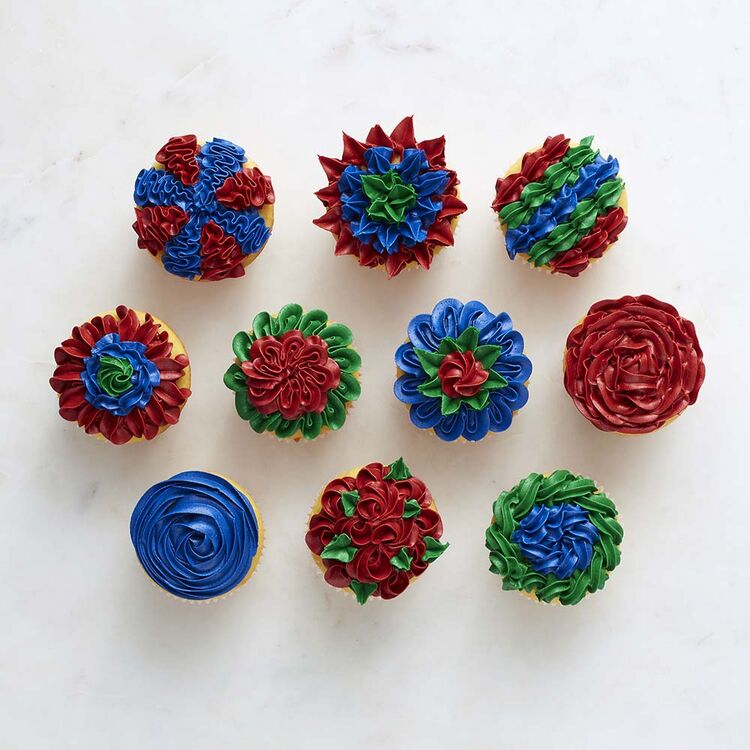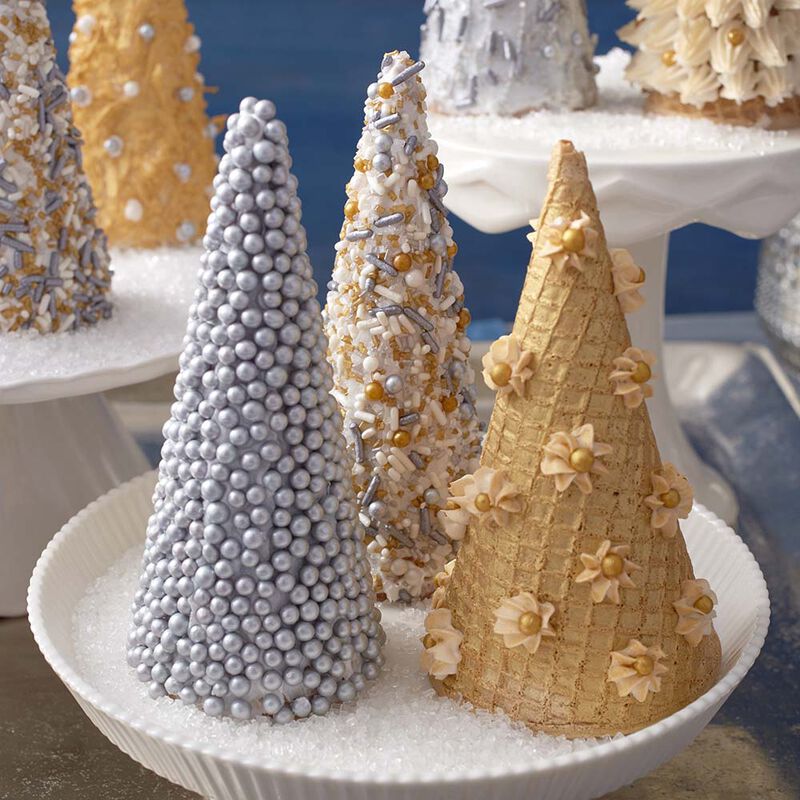 21. Silver & Gold Sugar Cone Christmas Trees
Create a forest of metallic trees with this Silver and Gold Sugar Cone Christmas Tree display. These cones make a lovely centerpiece for your holiday party and, best of all, you can eat them when you're done!
22. Peanut Butter Cupcakes with Milk Chocolate Glaze
If peanut butter and chocolate is your favorite food duo, you're going to love these rich and delicious cupcakes. A peanut butter-infused cupcake is topped with a creamy milk chocolate glaze for a sweet and satisfying dessert perfect for any occasion. Top your cupcakes with some freshly chopped peanuts for added texture.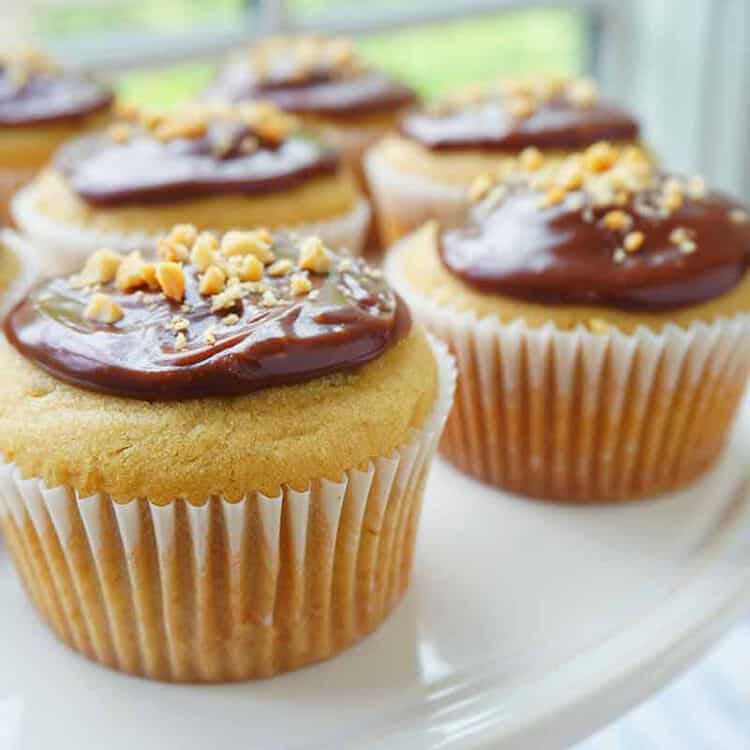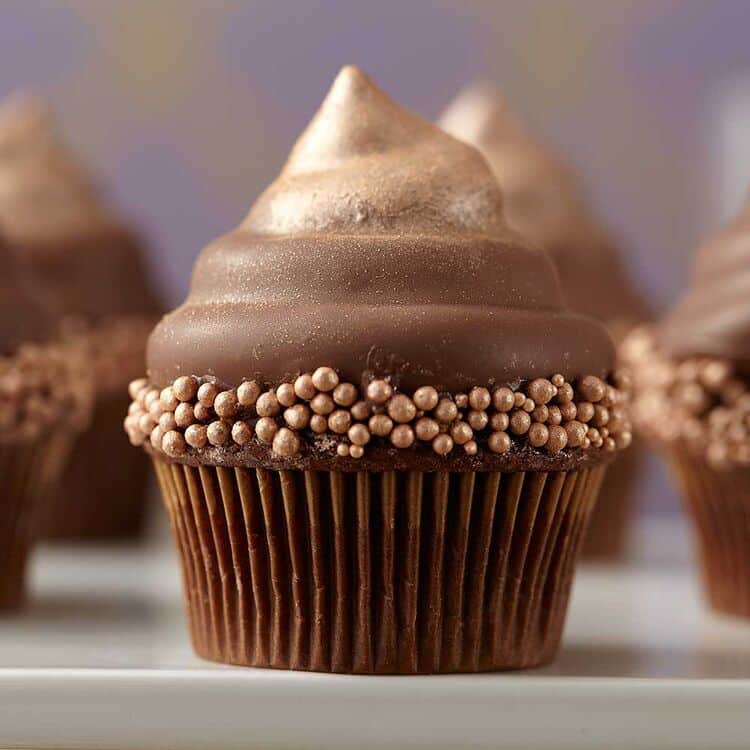 23. Bronze High Top Cupcakes
Add a little shine to your Christmas celebration with these Bronze High Top Cupcakes. A frosted chocolate cupcake is dipped in melted candy, then decorated with golden nonpareils and a dusting of gold Pearl Dust for a treat that truly sparkles.
24. Vanilla Cupcakes Recipe
Vanilla is anything but boring with these Quick and Easy Vanilla Cupcakes. Top these treats with buttercream, cream cheese frosting, or our delicious Marshmallow buttercream. Don't forget the sprinkles!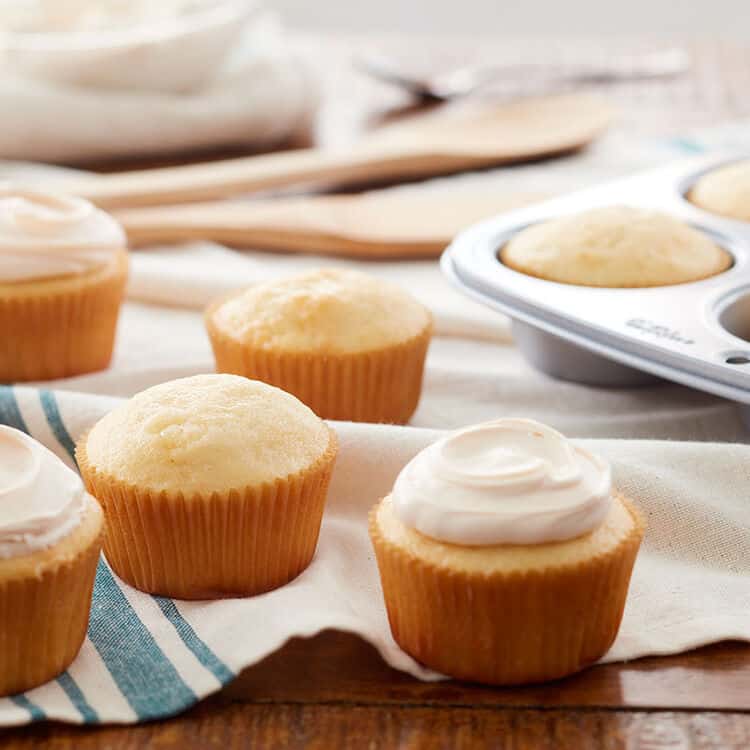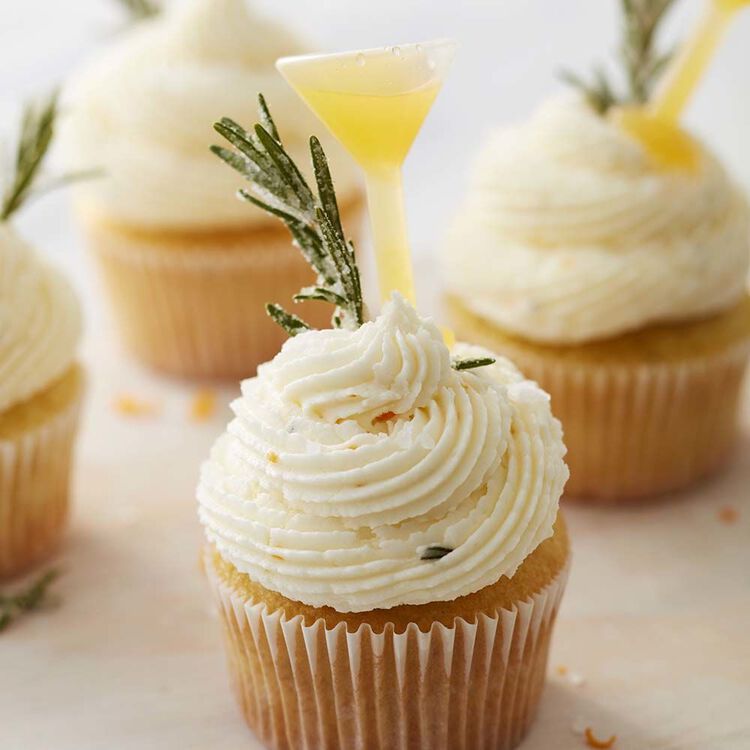 25. Orange & Rosemary Gimlet Cupcakes
Turn a delicious retro cocktail into a tasty holiday dessert with these Orange and Rosemary Gimlet Cupcakes. Start with a sweet orange cake spiked with a little gin, then top with a savory icing and a sprig of candied rosemary.
26. French 75 Champagne Cupcakes
Start your holiday season off right with these French 75 Champagne Cupcakes. A play on the classic cocktail, these cupcakes are made using Champagne and gin, and feature a little Shot Top of additional Champagne for a little squirt of fun!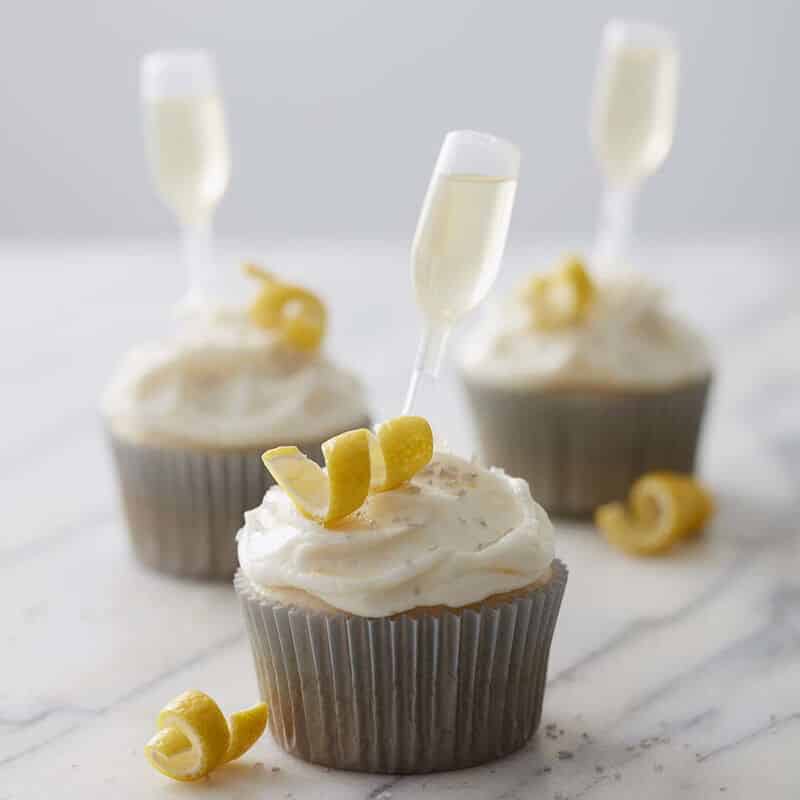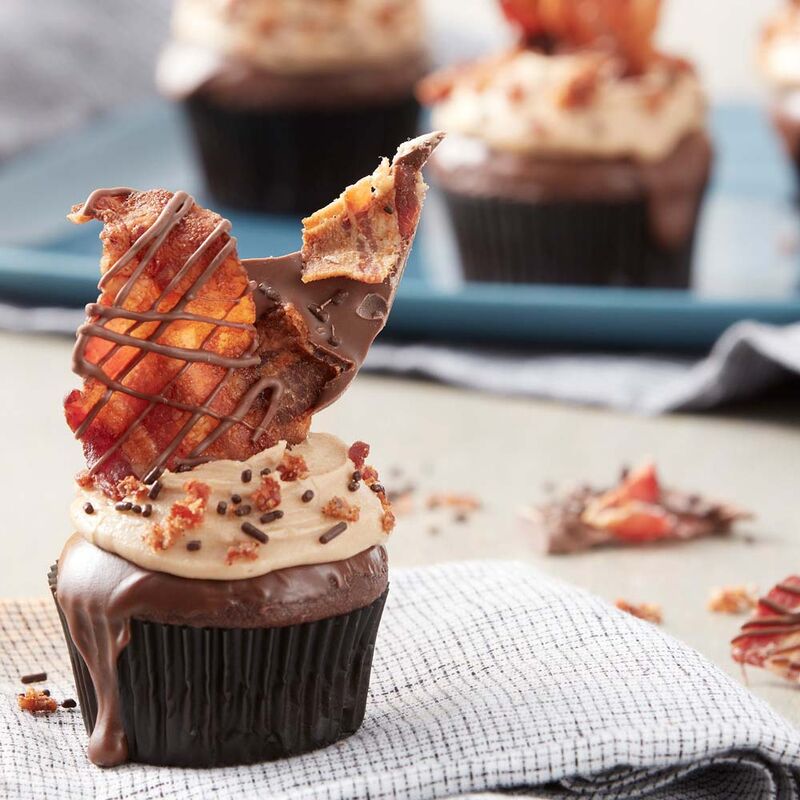 27. Maple Buttercream & Bacon Cupcakes
Love the salty-sweet combo? Then you're going to love these Maple Buttercream and Bacon Cupcakes. A tasty treat kids and adults are sure to love, these cupcakes feature chocolate ganache, homemade maple buttercream and bacon candy bark for the ultimate finishing touch.
28. Creamy Vanilla Custard Cupcakes
These Creamy Vanilla Custard Cupcakes are just begging for some holiday sprinkles! A sweet and velvety dessert that highlights the amazing flavors of vanilla and custard, this simple cupcake recipe is sure to become a family favorite.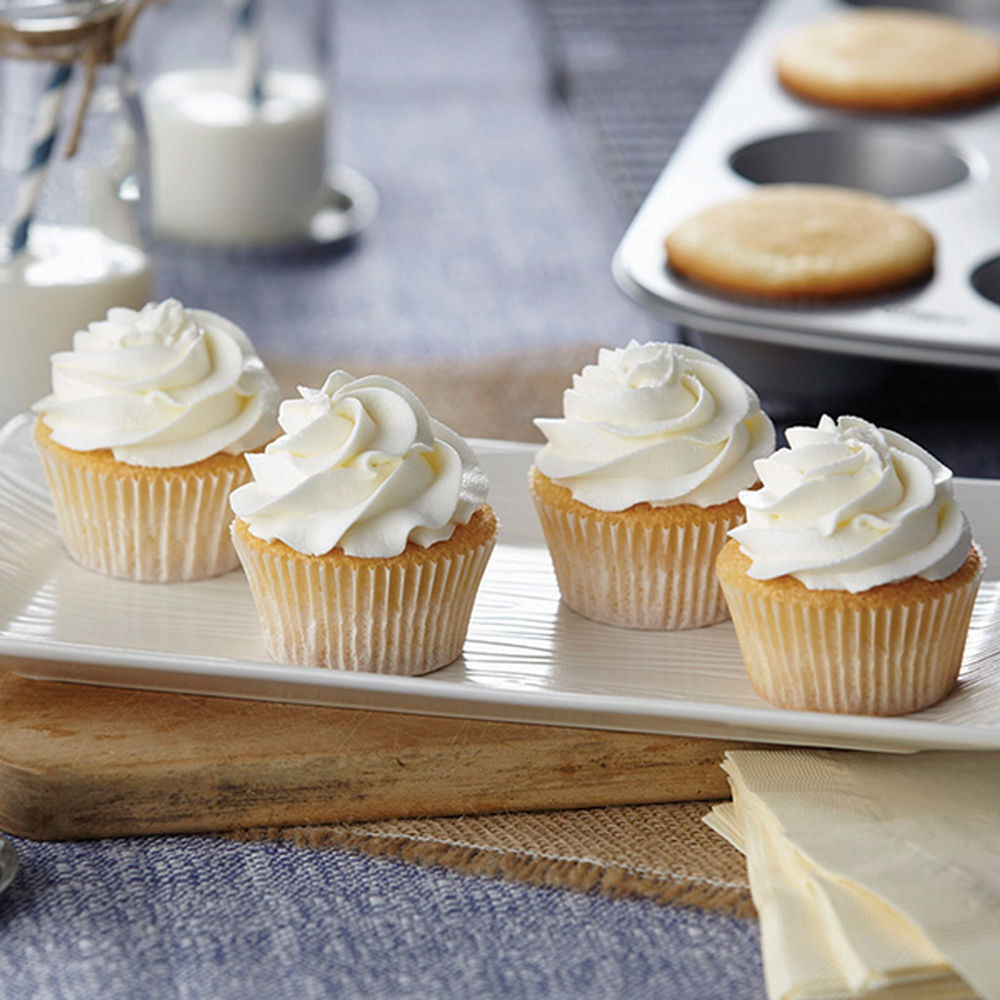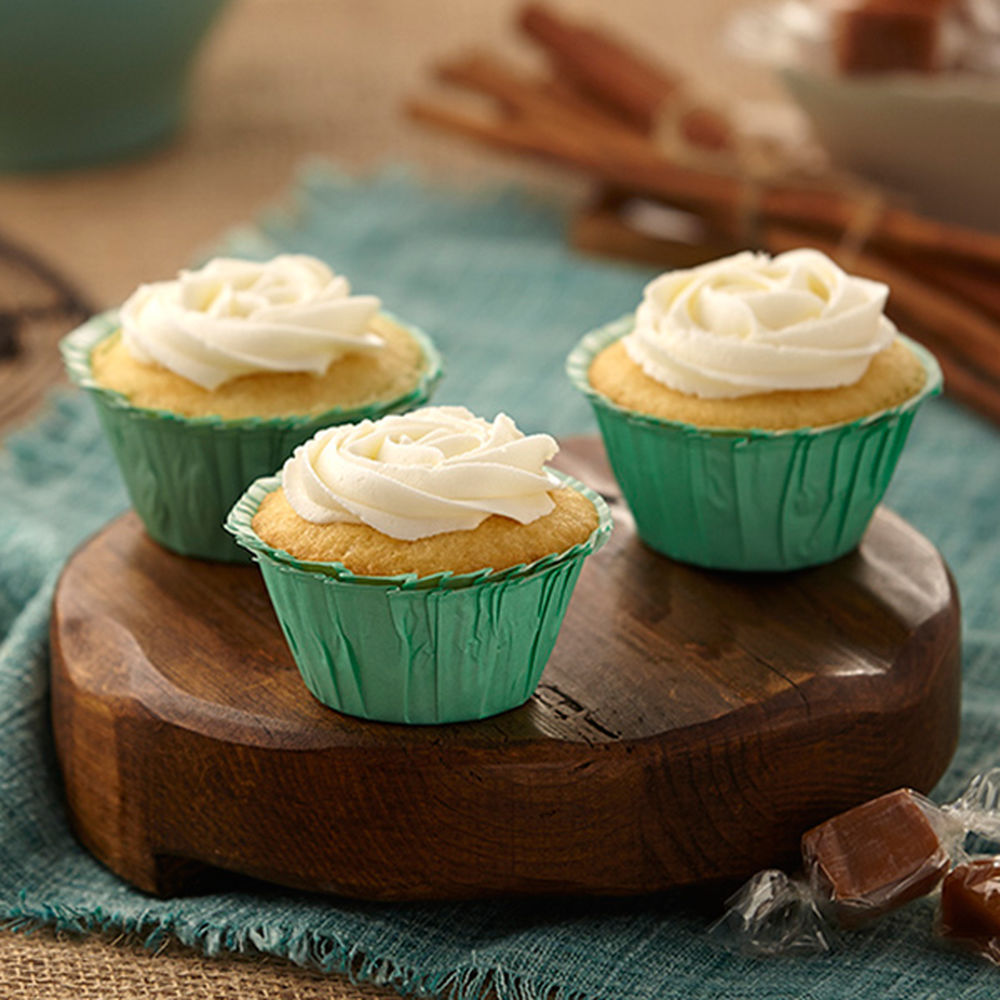 29. Horchata Cupcakes
Spice up your holiday sweets table with these Horchata Cupcakes. Flavored with vanilla and cinnamon, these cupcakes are just as good as the popular Hispanic beverage – and pair perfectly with coffee or hot cocoa!
30. Mini Coconut Caramel Cupcakes
Coconut, caramel and chocolate, oh my! Rich, chocolatey and oh so delicious, these Mini Coconut Caramel Cupcakes combine three amazing flavors into one bite-sized treat. Top with holiday sprinkles or leave as is for a cute and fun dessert everyone will love.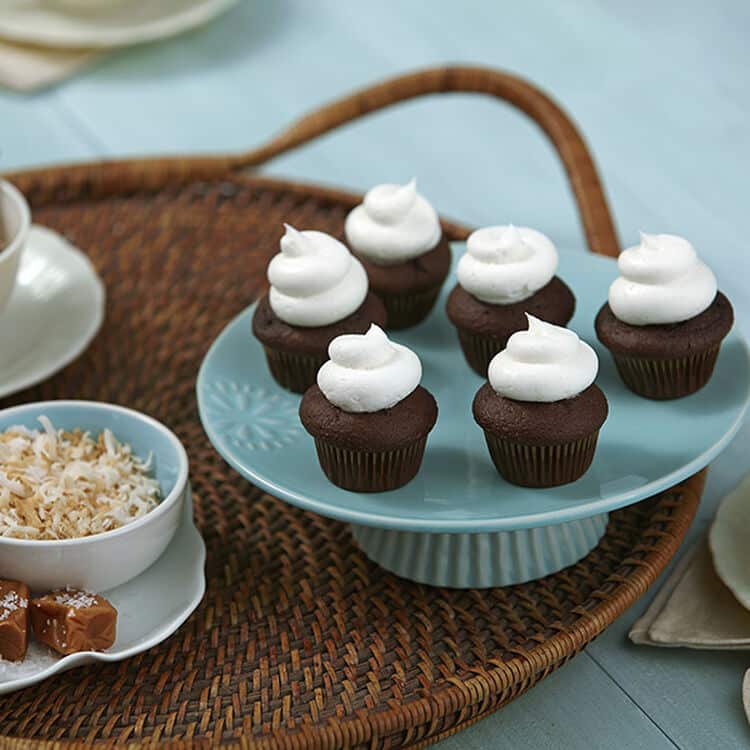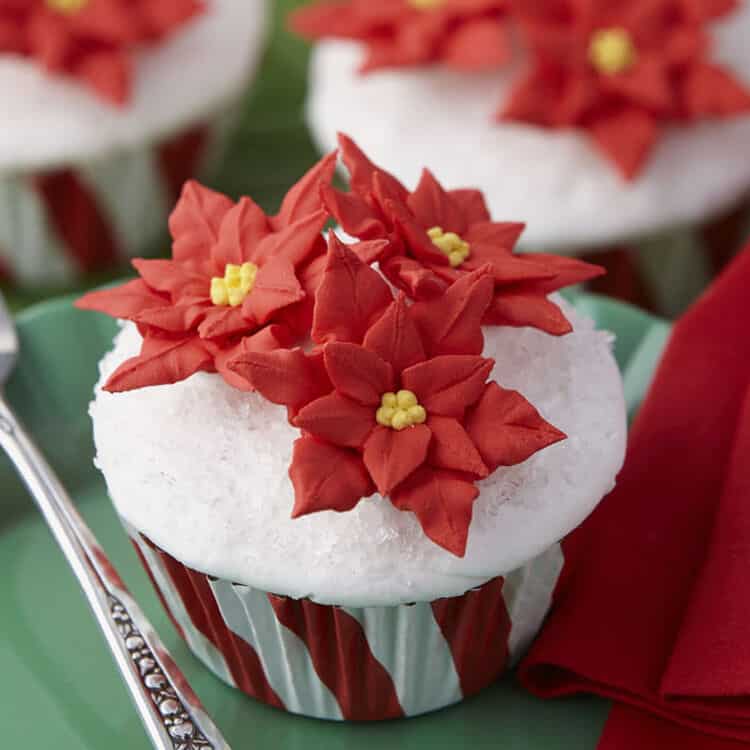 31. Festive Poinsettia Cupcakes
Make blooming Christmas beauties with these Festive Poinsettia Cupcakes. Made using royal icing, these edible poinsettia decorations can be used to top homemade cupcakes or save time by using store-bought cupcakes (we won't tell!)
32. Sweet Snowman Cupcakes
These easy to make snowmen cupcakes are the perfect winter baking project! The snowmen are made of marshmallows and pretzels, so there easy to make with kids.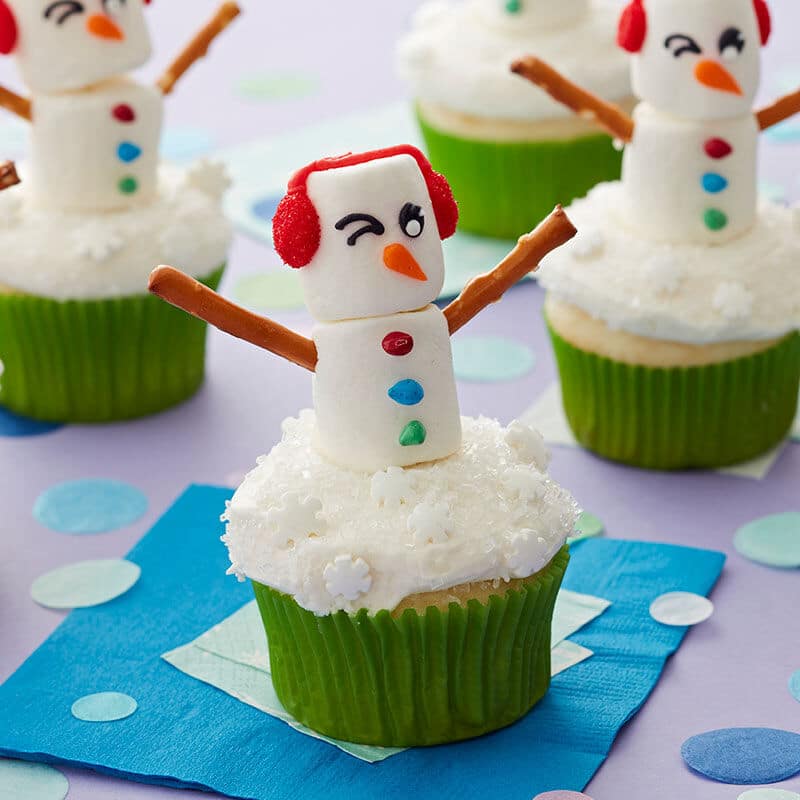 Which of these cupcakes will you enjoy with a nice cup of cocoa? Let us know in the comments below and be sure to take a picture of your treats and tag us on Instagram @wiltoncakes so we can see your cute Christmas cupcakes!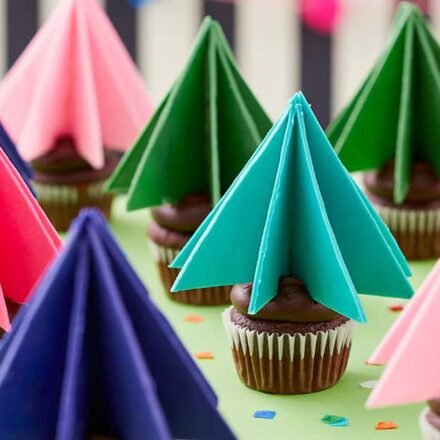 32 Easy Christmas Cupcakes to Bring Cheer this Year
Celebrate the holiday season with these cute and easy-to-make Christmas cupcakes. Try a single batch or a ton! Every bake will be tots fun!
Tried this recipe?
Take a picture and tag us @WiltonCakes on Instagram