Spruce up your holiday treats this year by ditching the store bought sweets and baking batches of these cute Christmas tree desserts instead! From cookies to cakes, cupcakes to brownies, these tree-shaped sweets are sure to spread the Christmas cheer!
Kids and adults alike will love trimming these trees! Forget all about detangling those strings of lights, instead just bust out the icing, sprinkles and candy decorations and get ready to get festive in the kitchen with these Christmas tree treats.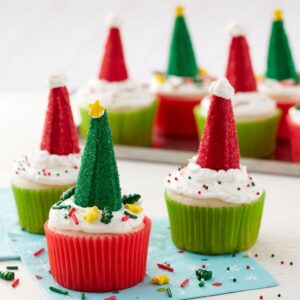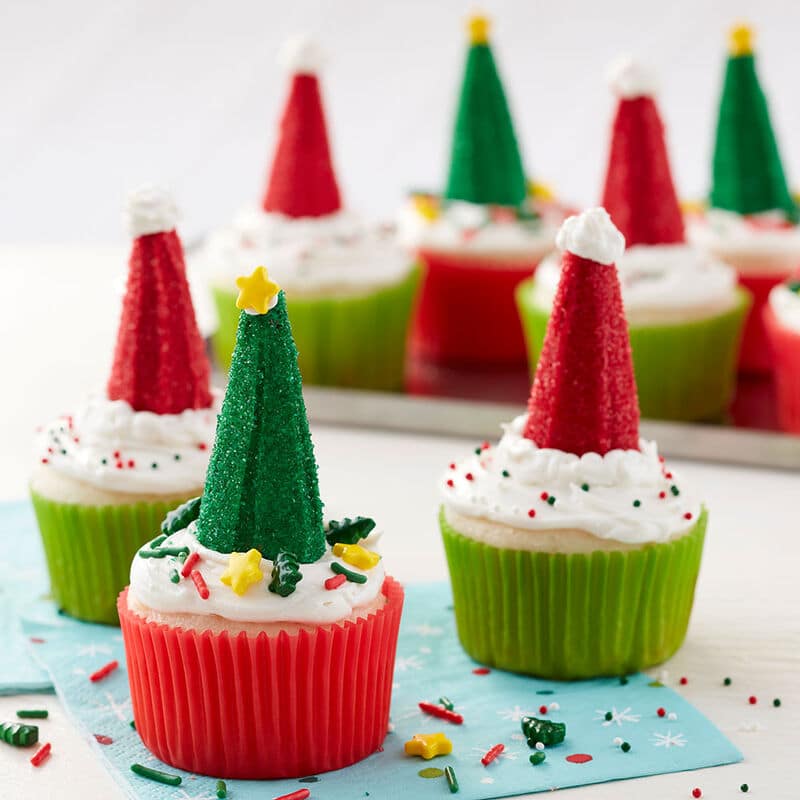 16 Evergreen Christmas Tree Desserts for the Holidays
This collection of Christmas tree desserts are fun treats that are perfect for sharing with loved ones and friends. Mix, match and enjoy these treats during the holiday season!
Tried this recipe?
Take a picture and tag us @WiltonCakes on Instagram