Filled with all the warm flavors of autumn, these delicious apple dessert recipes for fall are a treat for the senses. From traditional apple pie to glazed apple cider donuts, these family-favorite easy fall desserts will have you ready for sweater weather in no time!
Besides pumpkin spiced lattes, apple desserts are my favorite part of fall! Warm apple pie, apple spiced cake with fresh whipped cream, sweet apple cobbler, glazed apple cider donuts…in the world of baking, it doesn't get much better than this!
And with all the best apples coming into season, there's no better time to start gathering up some tasty apple-inspired dessert ideas. Whether you're looking for a new recipe to try this Thanksgiving or you're just curious about what to do with any leftover apples you may have lying around after a day at the orchard, these easy fall desserts are sure to be the apple of your eye!
1. Dutch Apple Pie
Lattice pies not your style? Try this Dutch Apple Pie instead! Made using an oat and walnut topping, this pie is similar to an apple crumble. Serve with a big scoop of vanilla ice cream or fresh whipped cream for the perfect ending to any fall celebration.
2. Pumpkin Apple Spice Cake
Apple-filled with all the warm flavors of autumn, this Pumpkin Apple Spice Cake is just as good for breakfast as it is for a delicious dessert. Made using fresh apples, cinnamon, cloves, pumpkin and pecans, this cake will certainly make your kitchen smell amazing! Don't forget a drizzle of homemade caramel sauce and a dollop of fresh whipped cream!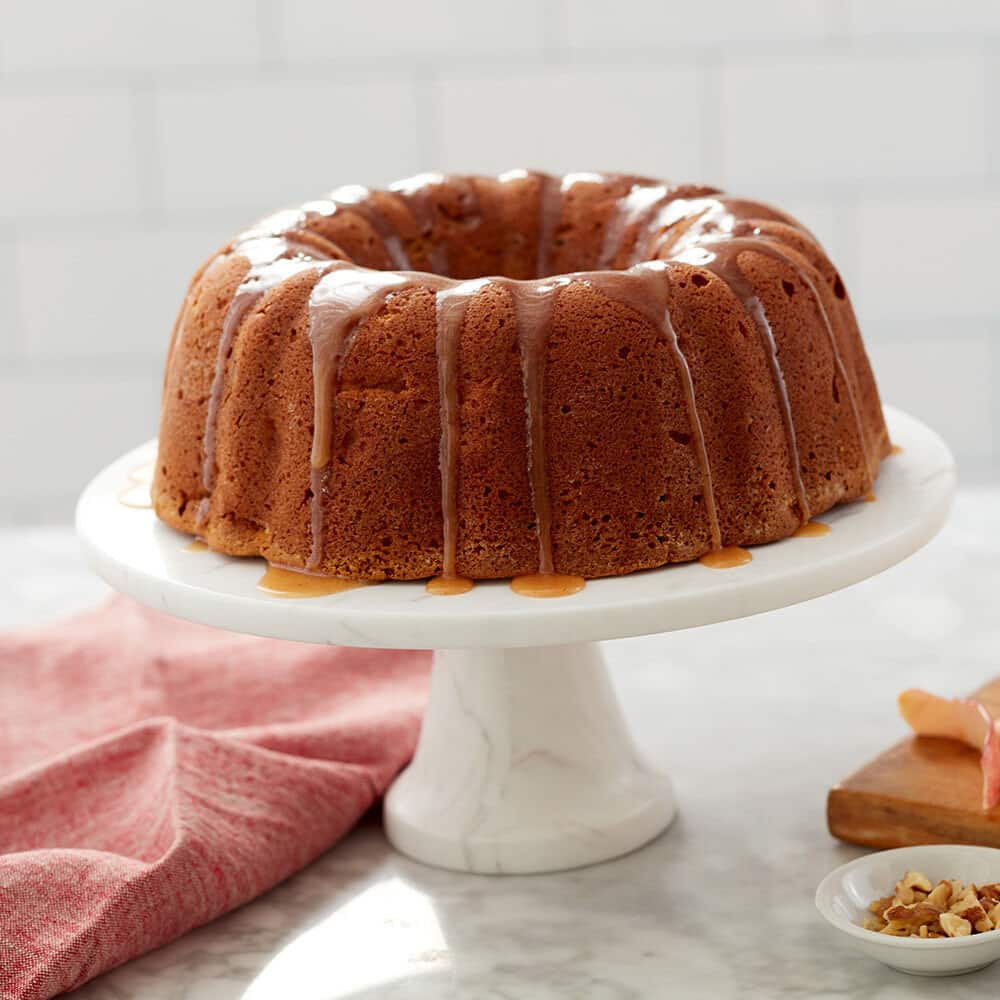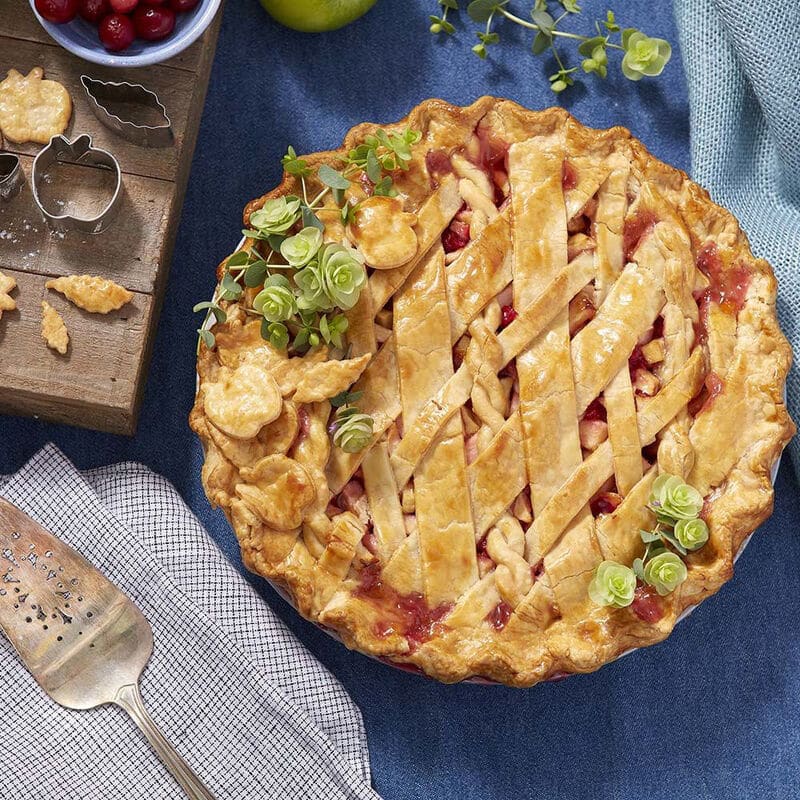 3. Old Fashioned Apple Cranberry Lattice Pie
Use Granny Smith apples and fresh cranberries to make this tart and delicious lattice pie. No need to stress over making a pie crust, store-bought works just as well (and no one has to know your secret). Top your lattice design with apple-shaped pie crust cut-outs for a cute finishing touch.
4. Apple Cider Baked Donuts with Apple Cider Glaze
It's not officially fall until you have an apple cider donut! Topped with a sweet flavorful glaze, these fall staples are perfect for breakfast, dessert or anything in between!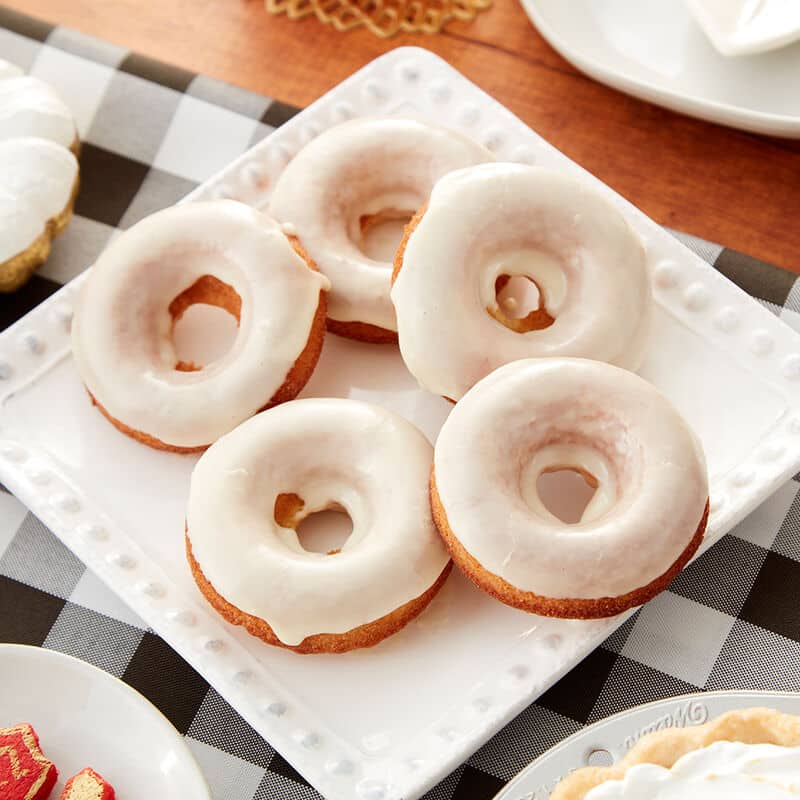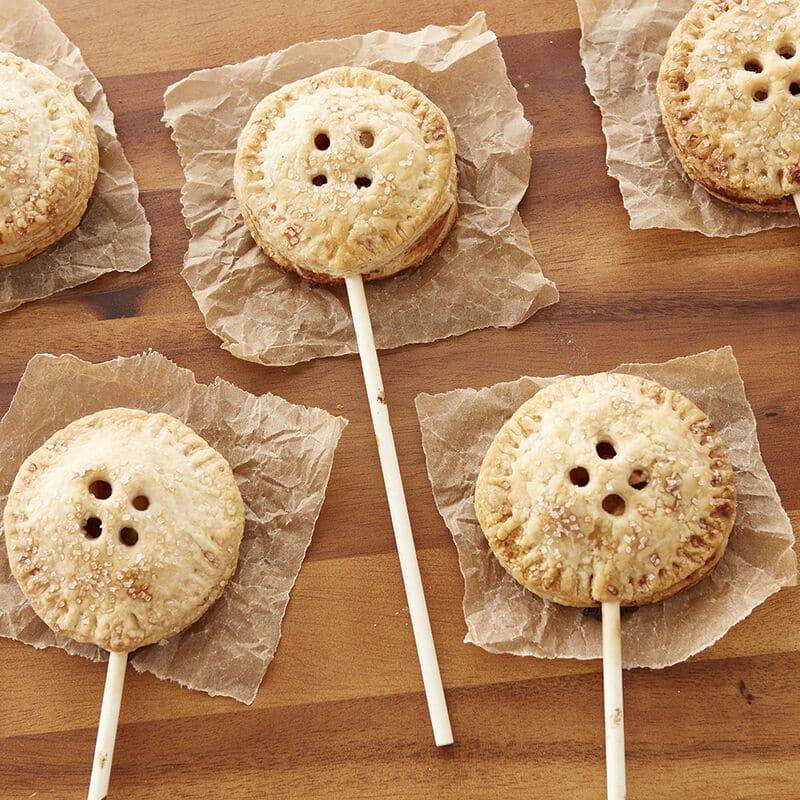 5. Mini Apple Pies
Looking for something fun and trendy to make with the family? Try these mini apple hand pies. Served on a stick for an easy grab-and-go snack, these mini pies are great for when you just need a little bite of something sweet. As an alternative, you could use the pie crust to make ice cream sandwiches and get the best of both worlds!
6. Caramel Apple Cupcakes
No need to worry about breaking your teeth on these 'caramel apples'. Made using a spice cake recipe as the base, these cupcakes are topped with bright red buttercream frosting, then drizzled with a warm caramel sauce.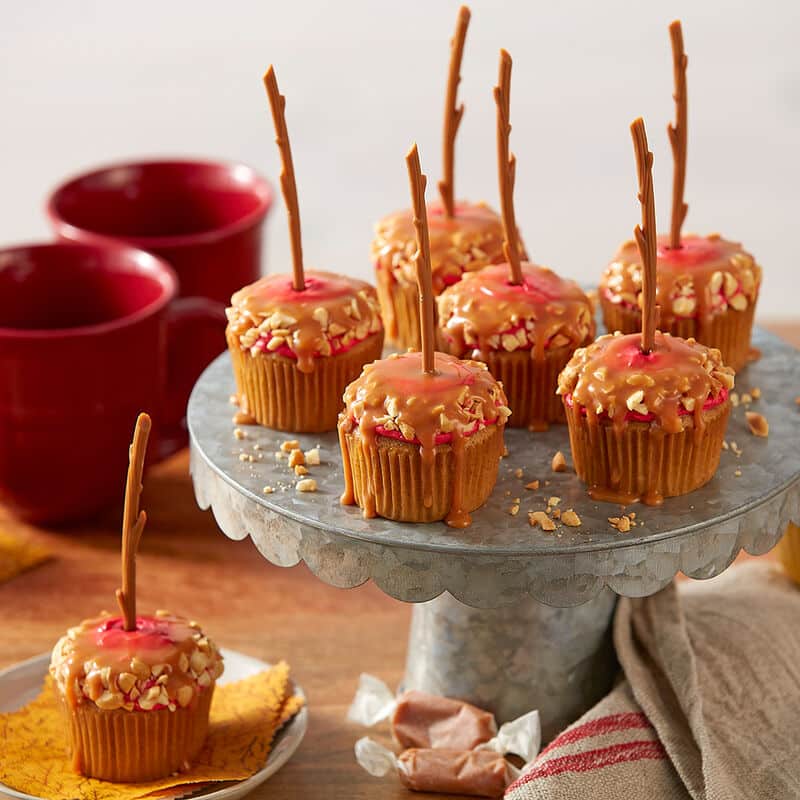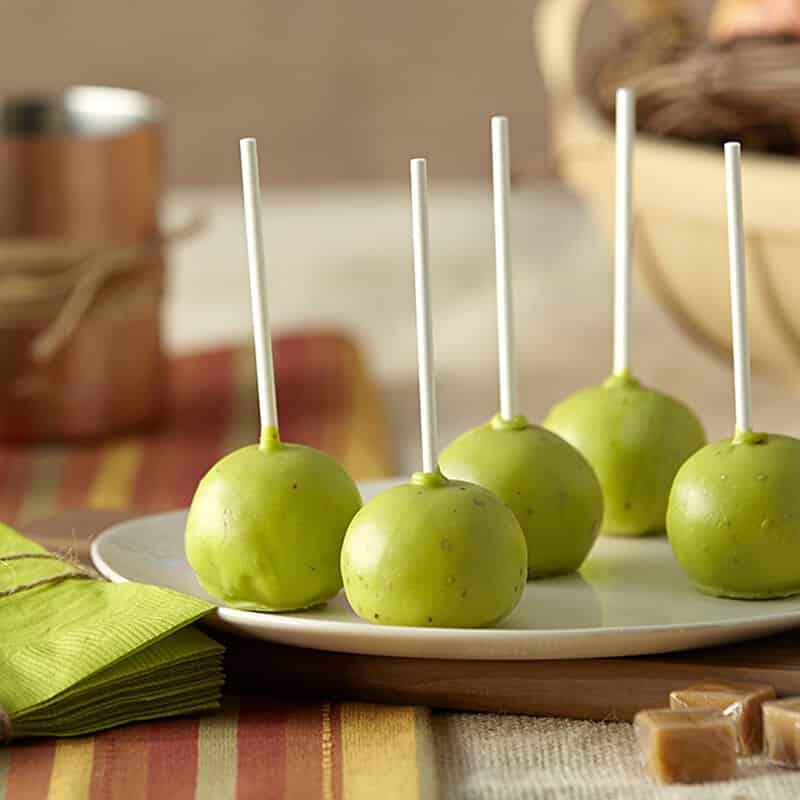 7. Caramel Apple Cake Ball Pops
These cake pops may look like the real deal, but they feature a fun twist – instead of frosting, they're made using caramel ice cream topping! A rich and tasty treat for all you caramel apple lovers, these cake pops can even be decorated to look like apples if you cover them in Red Candy Melts candy!
8. Cinnamon Apple Tart
Apples and cinnamon go together like autumn and pumpkins, and this Cinnamon Apple Tart is great for those who love this warm flavor combo! Arrange your apple slices in a pretty pattern for a lovely, eye-catching dessert that's perfect for Thanksgiving or small dinner parties with friends.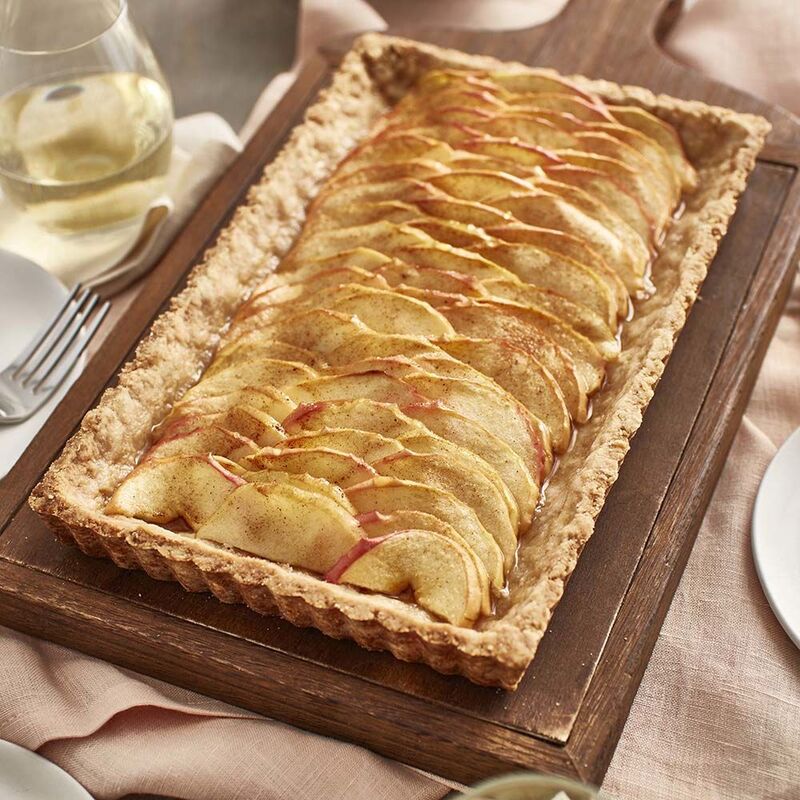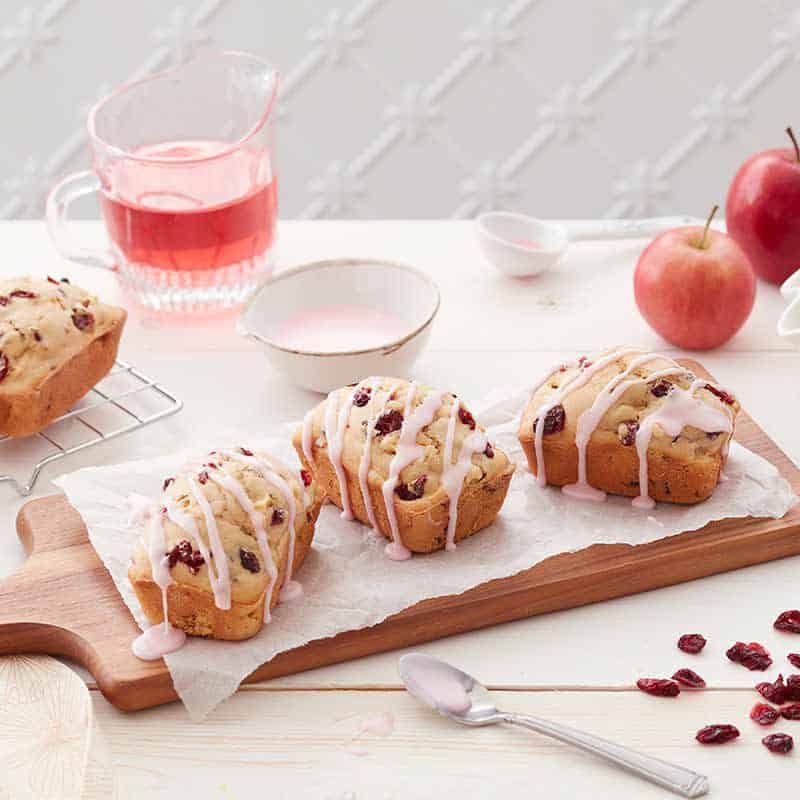 9. Apple Cranberry Mini Loaves
Bursting with sweet and tart flavors, these mini apple and cranberry loaves are great for sharing with friends and neighbors. A tasty sweet for breakfast, dessert and everything in between, these little loaves also feature a soft pink glaze, made with confectioners' sugar and cranberry juice.
10. Apple Pie Cookies
Can't choose between a slice of pie and a cookie? Well, with this dessert, you can combine them into one! These small apple-shaped "cookies" are filled with an apple pie filling for a little bite of something sweet.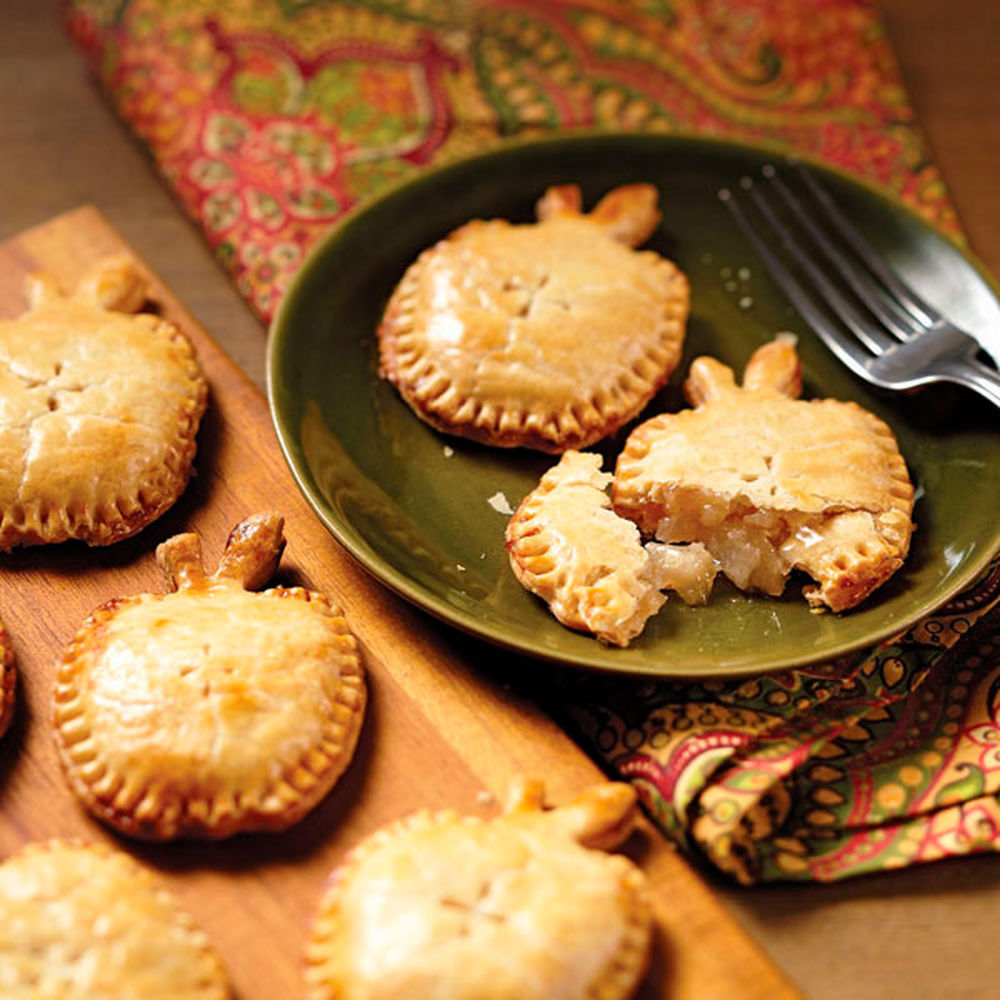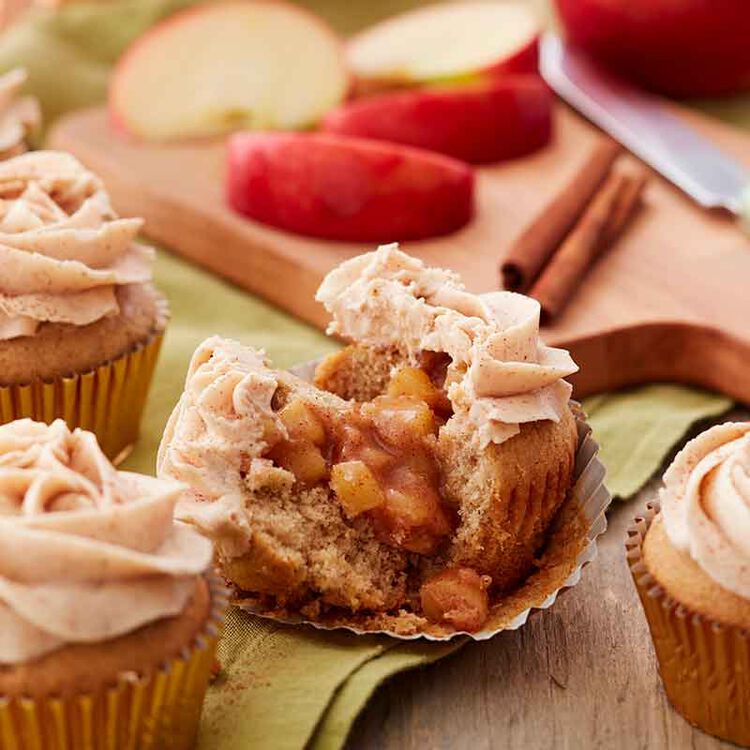 11. Apple Pie Cupcakes with Cinnamon Buttercream
Can't decide between pie and cake? Get the best of both worlds with these Apple Pie Cupcakes. This easy apple dessert recipe combines a sweet apple pie filling with a rich cinnamon buttercream for a delicious fall treat filled with flavor.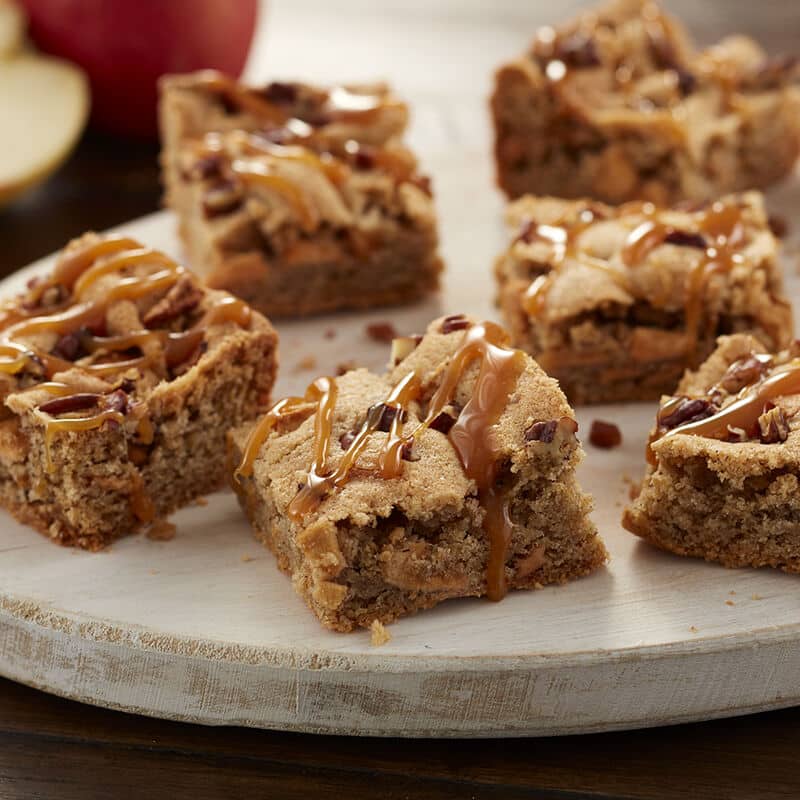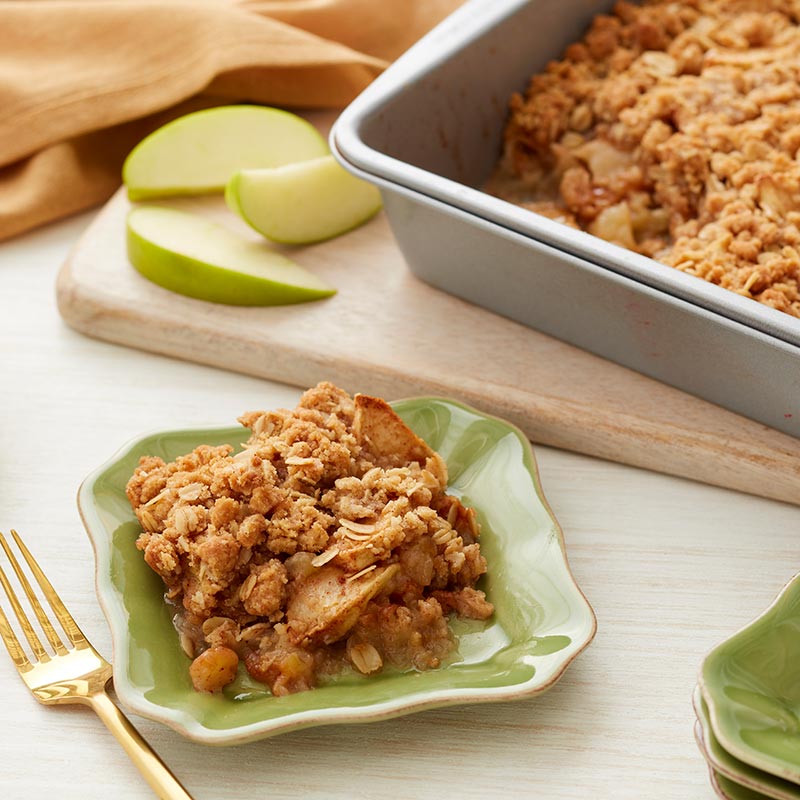 13. Easy Apple Crisp
Wondering what to bake with apples from the orchard? Try this Easy Apple Crisp recipe. Topped with a crumbly crust, this apple crisp is even better with a big scoop of vanilla ice cream.
14. Fall Apple Cinnamon Loaf
If you need easy apple recipes your family will love, look no further than this Fall Apple Cinnamon Loaf. Great to serve for breakfast, brunch or dessert, this apple dessert bakes up in just about an hour, perfect for a weeknight treat.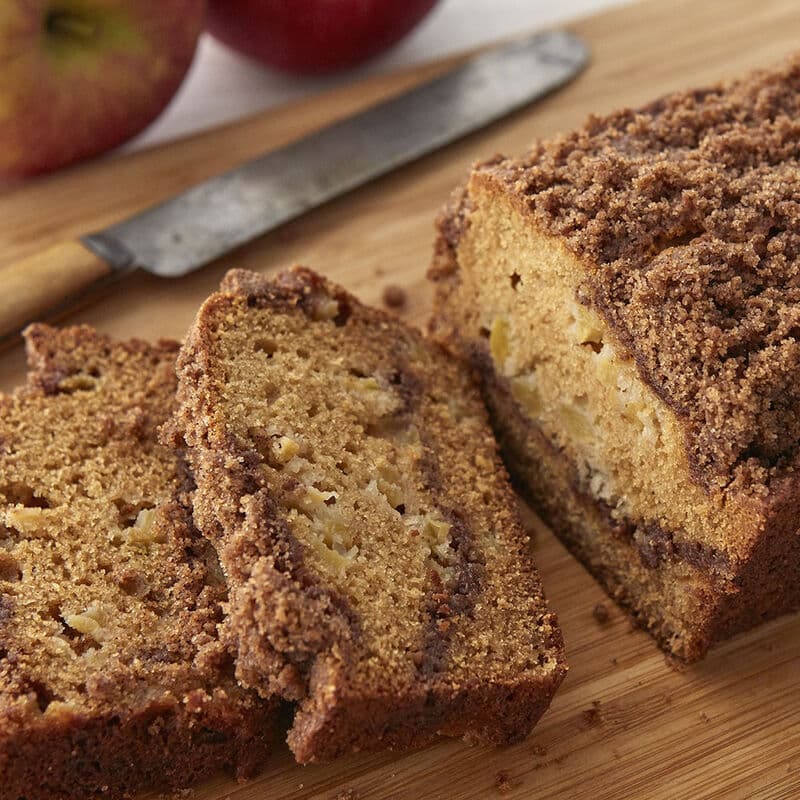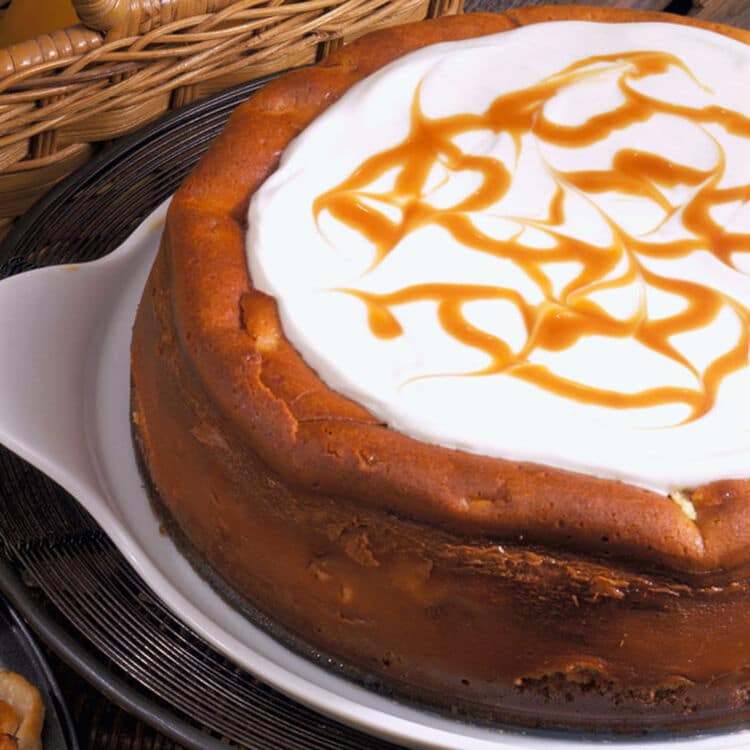 15. Caramel Apple Cheesecake
When it comes to apple desserts for fall, it doesn't get much better than this Caramel Apple Cheesecake. Great for Thanksgiving, October or November showers or other celebrations, this decadent cheesecake combines apples, sugar and cinnamon for the perfect fall dessert.
16. Candy-Covered Apple Lollipops
Create an after school treat with a healthy twist. These Candy-Covered Apple Lollipops are decorated with melted Candy Melts candy, then sprinkled with nonpareils for a little added texture. Kids are sure to love these!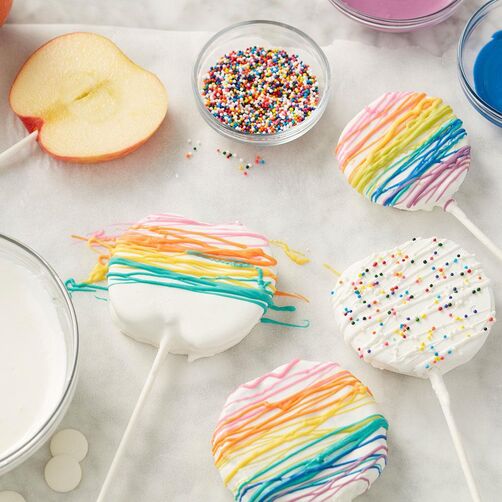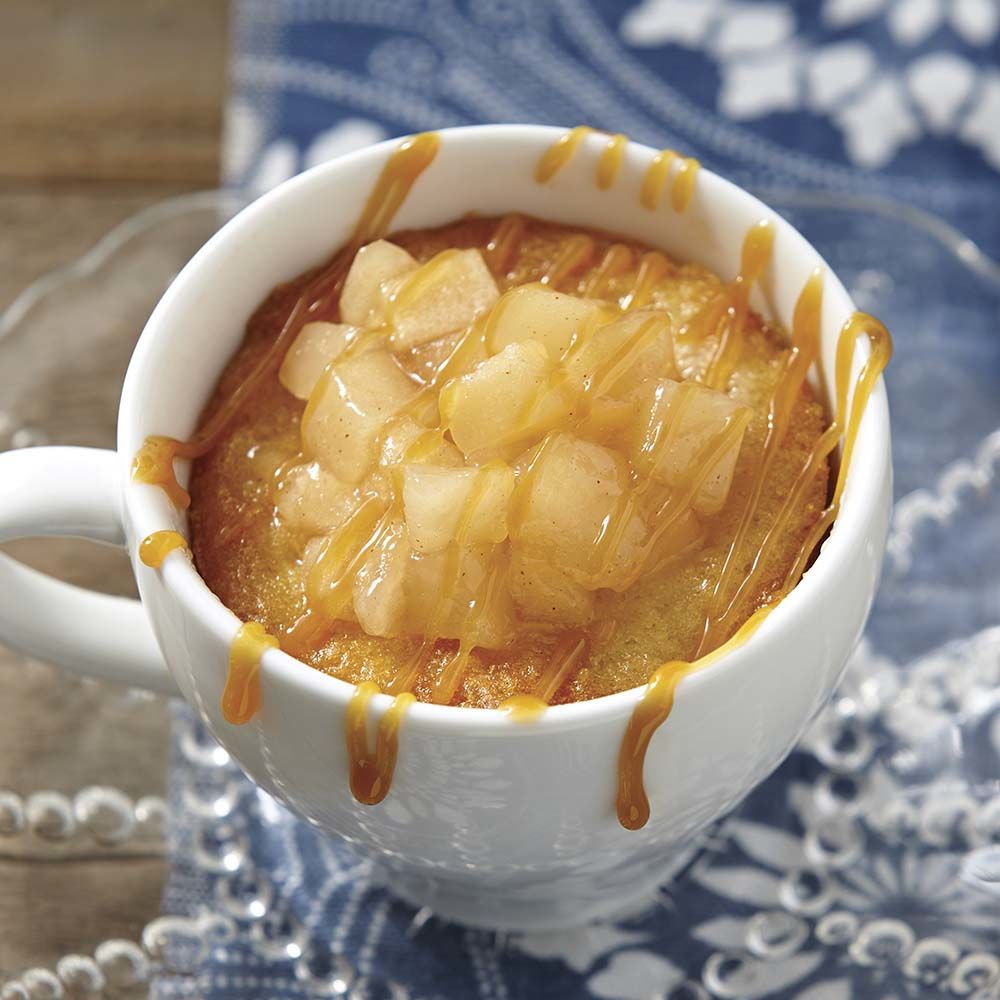 17. Mug Apple Pies
For apple dessert ideas that are quick and easy to make, you can't go wrong with these Mug Apple Pies. Served in cute little mugs, these single-serve apple pies are great for small celebrations or dinner parties with friends.
18. Cranberry Apple Muffins with Cinnamon Drizzle
Combine two of the best fall fruits – apples and cranberries – in these delicious Cranberry Apple Muffins. Great for breakfast or bunch with the family, these homemade muffins smell just as good as they taste!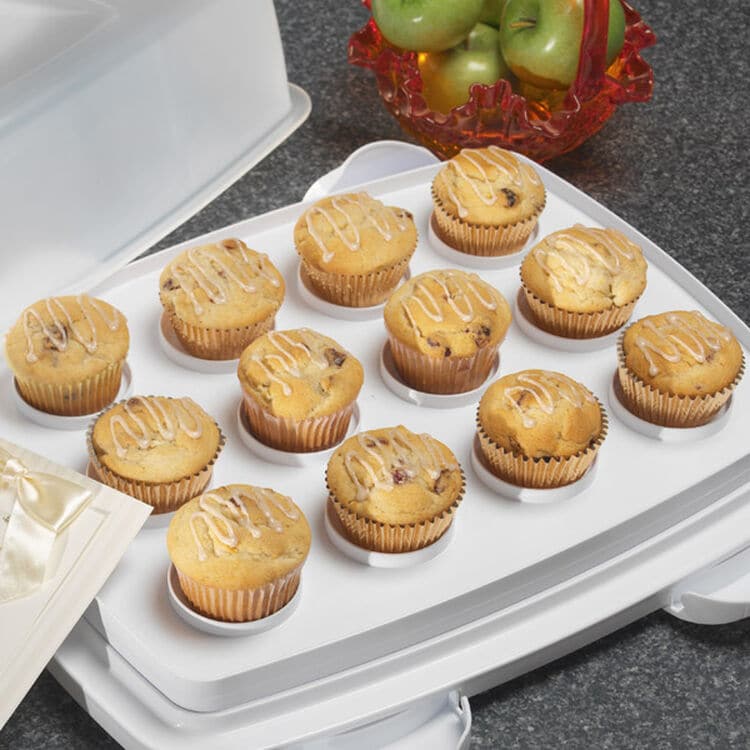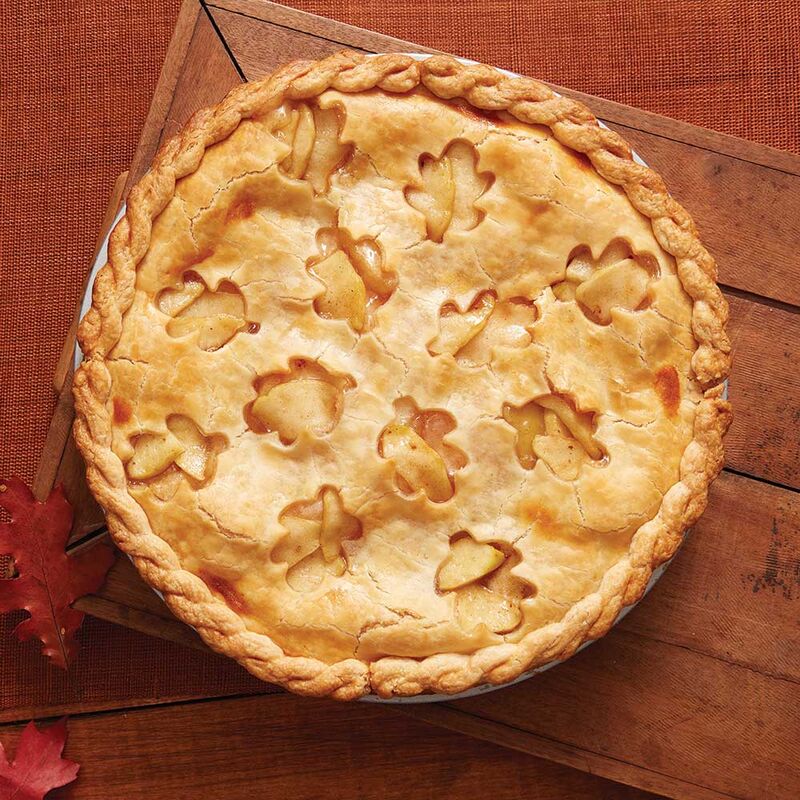 19. Apple Pie with Cut-Out Leaf Crust
Lattice crust not your thing? You can still give your pie a pretty top by using cutters to create a fun fall design. This homemade apple pie would be great for Thanksgiving or serving at a fall shower.
20. Caramel Apple Pies
This recipe has everything you love about a classic apple pie, plus the added bonus of sweet caramel sauce. Great for sharing with a loved one, or just enjoying on your own, this delicious mini pie is sure to satisfy your sweet tooth!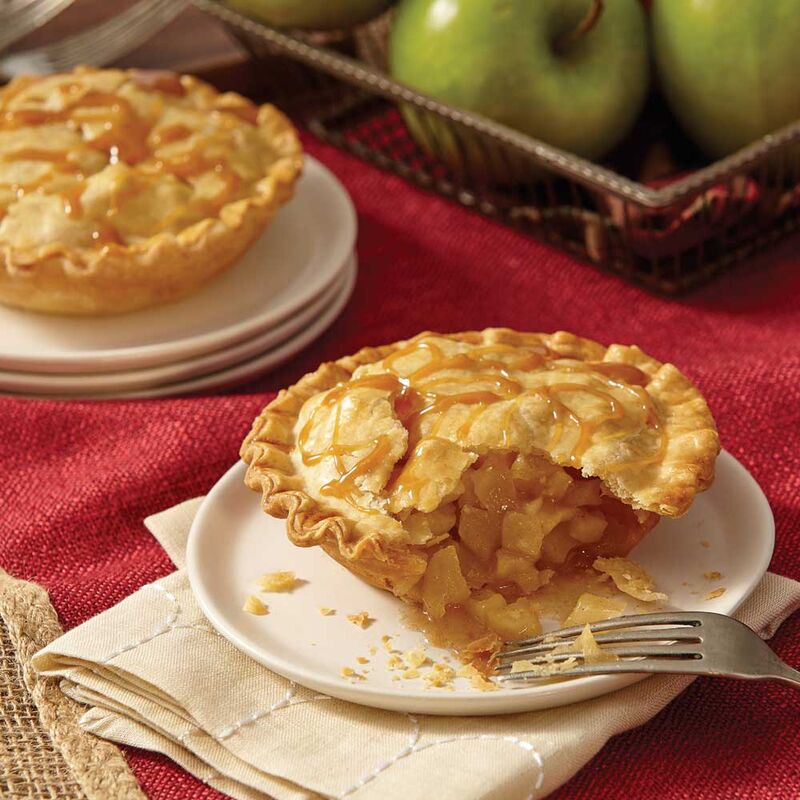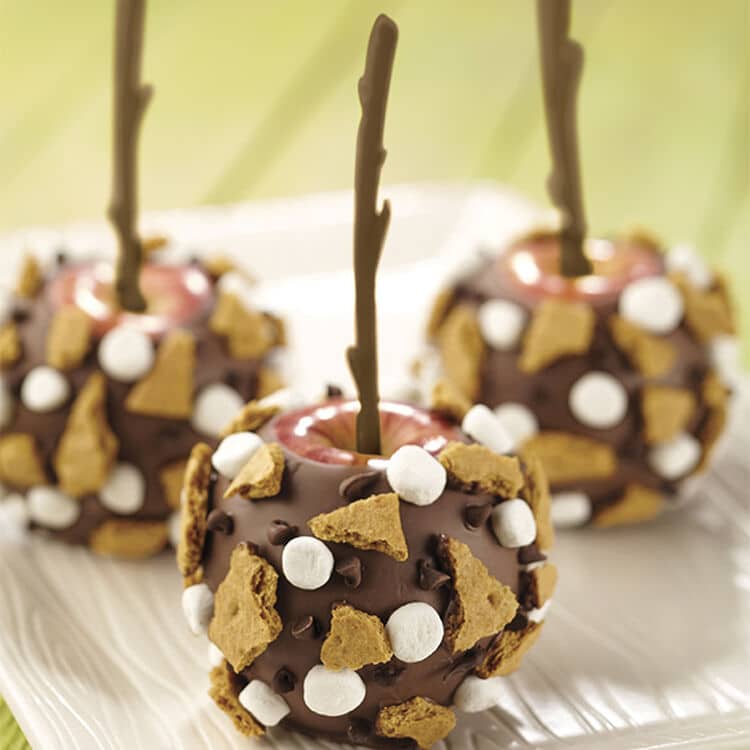 21. S'mores Candy Apples
When a favorite campfire treat blends with a candy-dipped apple, it's sure to bring smiles at any fall celebration. Dip your favorite fresh apple into Light Cocoa Candy Melts candy, then add marshmallows, graham crackers and mini chocolate chips.
22. Apple Hazelnut Linzer Cookies
Filled with sweet apple butter, these Apple Hazelnut Linzer Cookies are a sweet treat you'll love to eat. Great for Thanksgiving or giving as edible party favors for a fall shower, these delicious sandwich cookies are a fun twist on a classic holiday favorite.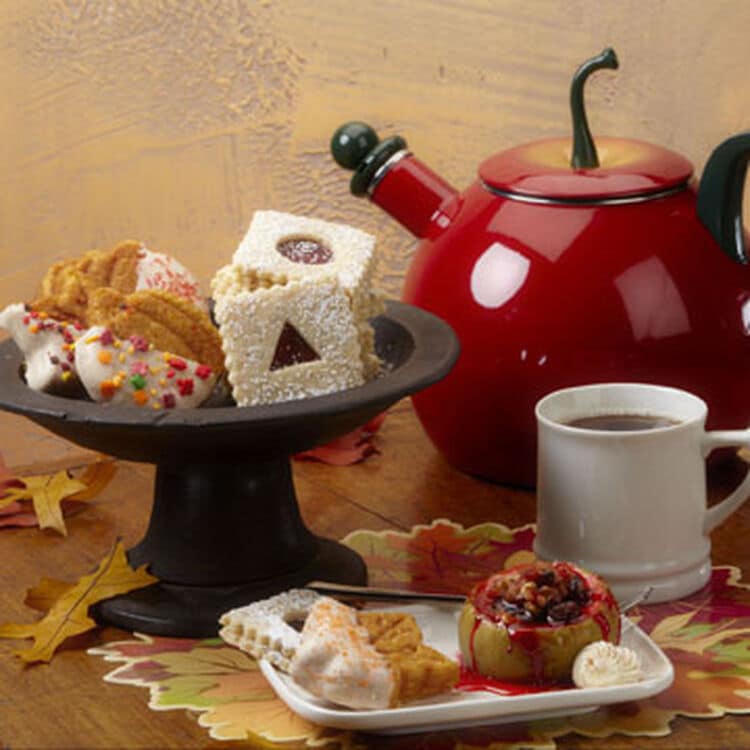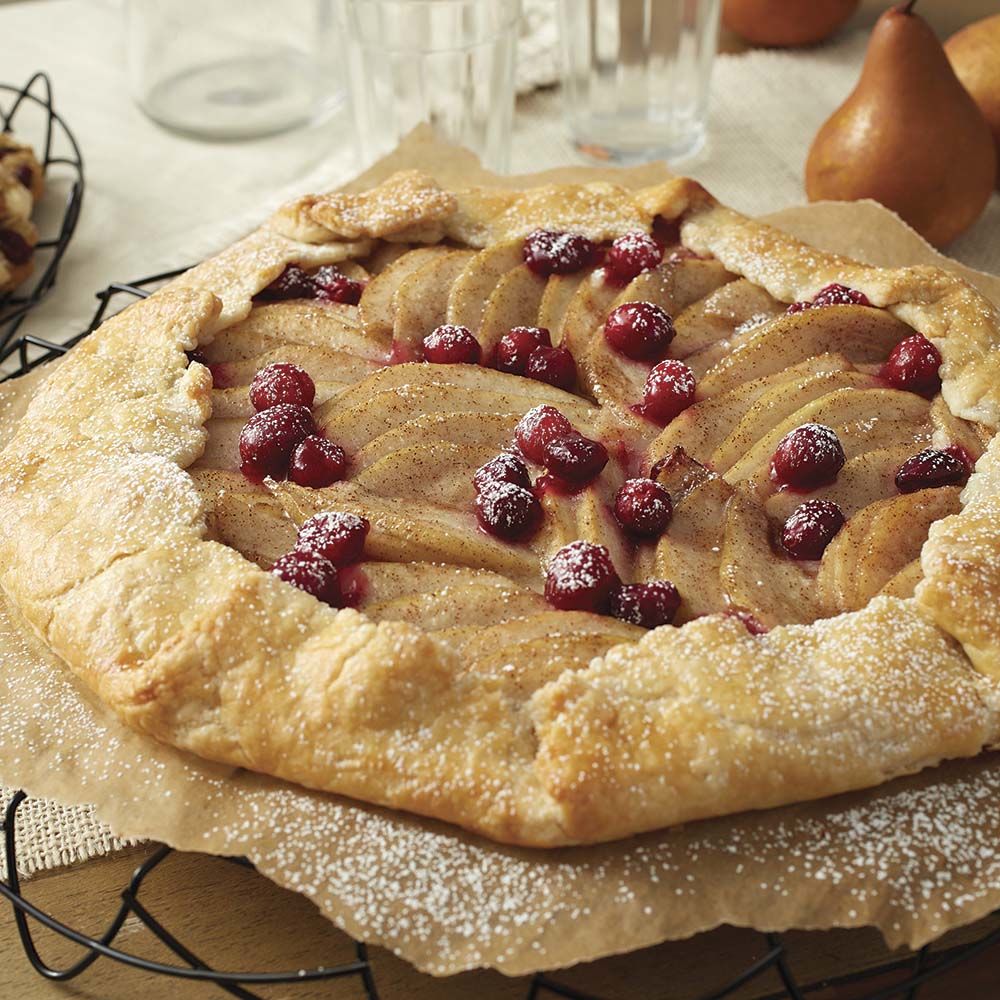 23. Cranberry Pear Galette
If you love apple pie but don't like the extra work, this Cranberry Pear Galette is perfect! This French staple is like a free-form pie, rustic and delicious!
24. Easy Caramel Apple Slices
These Easy Caramel Apple Slices almost look like cookies! Filled with a sweet caramel filling and decorated with cocoa Candy Melts candy and nuts, these apple slices are a fun twist on a caramel apple…but much easier to eat!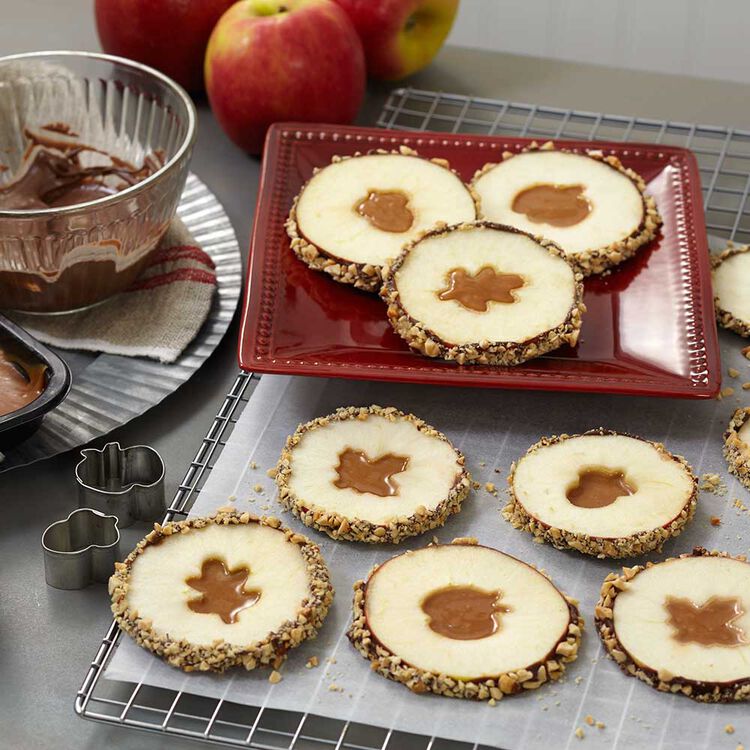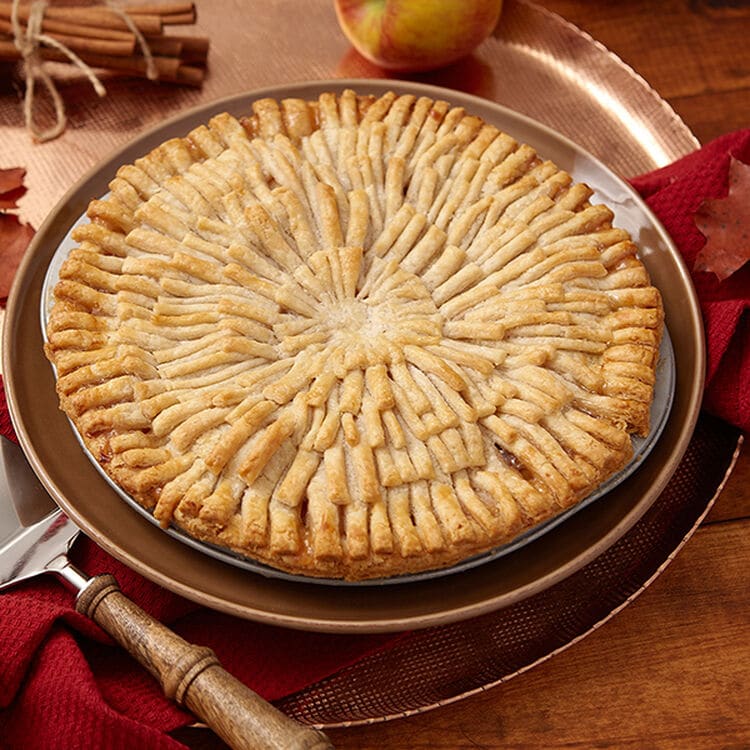 25. Apple Pie with Fringe Crust
Give the top of your apple pie added texture with this Apple Pie with Fringe Crust. Easy to make with homemade or store-bought crust, this pie is great for beginners and packs a visual punch!
26. Apple Spice Spool Cakes
Filled with thick apple spice filling, the crowning glory of these sweet Spool Cakes is the apple juice and powdered sugar glaze. Top with a sprinkle of cinnamon for the perfect finishing touch.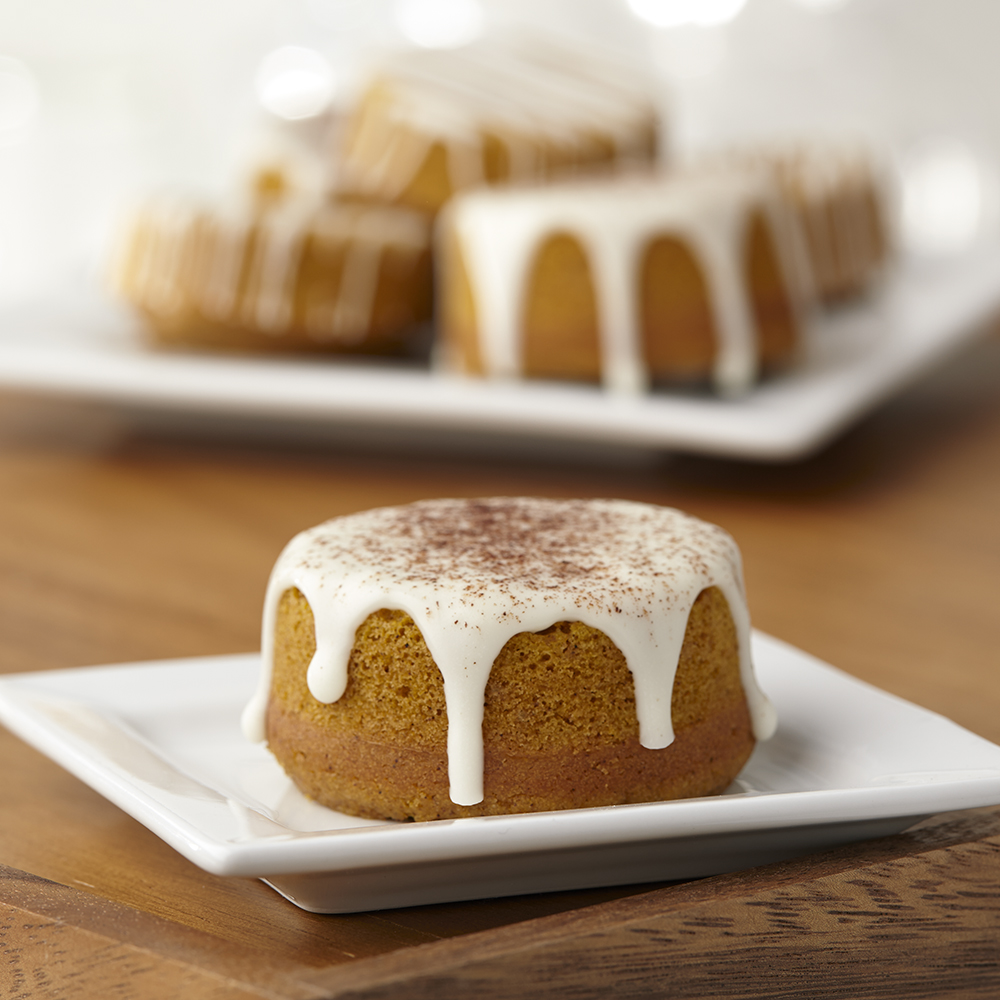 Looking for more fall baking inspiration? Make sure to check out these 12 pumpkin desserts made with canned pumpkin puree.
What's your favorite way to bake with apples in the fall? Let us know in the comments below, or share a picture of your fall apple desserts on Instagram and tag us @wiltoncakes! Remember, an apple a day keeps the doctor away!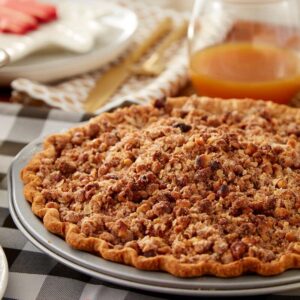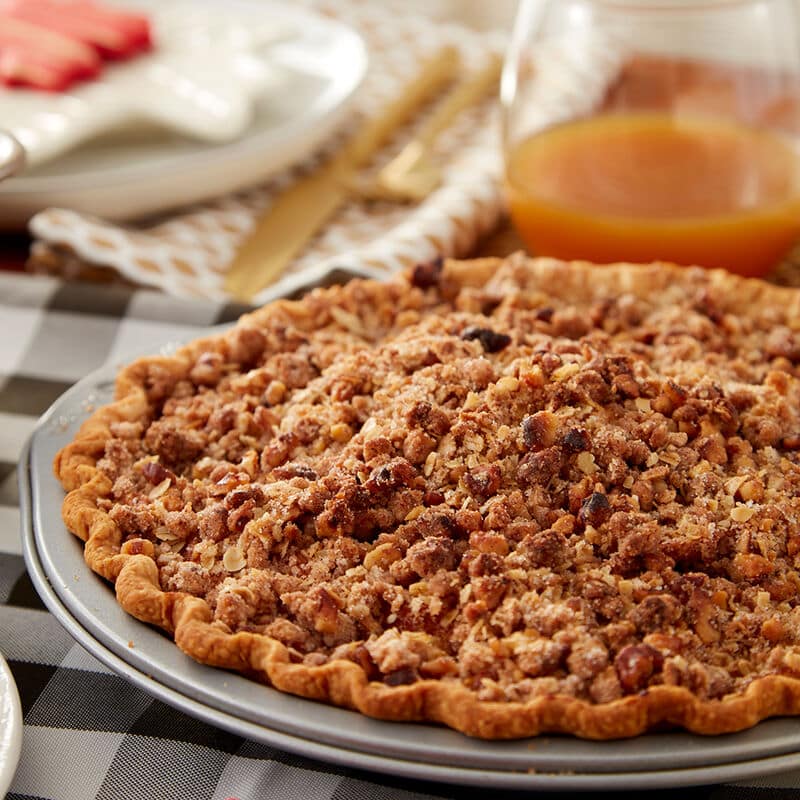 10 Easy Apple Dessert Recipes for Fall
Filled with all the warm flavors of autumn, these delicious apple dessert recipes for fall are a treat for the senses. From traditional apple pie to glazed apple cider donuts, these family-favorite easy fall desserts will have you ready for sweater weather in no time!
Tried this recipe?
Take a picture and tag us @WiltonCakes on Instagram