Pumpkin, pecan and apple, oh my! From classic Thanksgiving pies to fun tarts and galettes, these desserts are sure to be the pie of your eye!
Thanksgiving just isn't the same without pie. Whether you're a fan of the classics, like pecan and pumpkin, or you're ready to spice things up with a cranberry apple pie or a plum galette, these Thanksgiving pies and tarts are the perfect way to end your holiday meal.
1. Pecan Pumpkin Pie
Can't decide between pecan and pumpkin pie? Get the best of both with this delicious pumpkin pecan pie recipe. Start with a creamy layer of pumpkin pie filling, then top it with a sweet and crunchy pecan topping. This is one of the best Thanksgiving pies you'll ever have!
2. Easy Apple Crisp
Filled with the flavors of Granny Smith apples, brown sugar and cinnamon, this dessert is a must for your Thanksgiving meal. Serve with a big scoop of vanilla ice cream for the perfect finishing touch.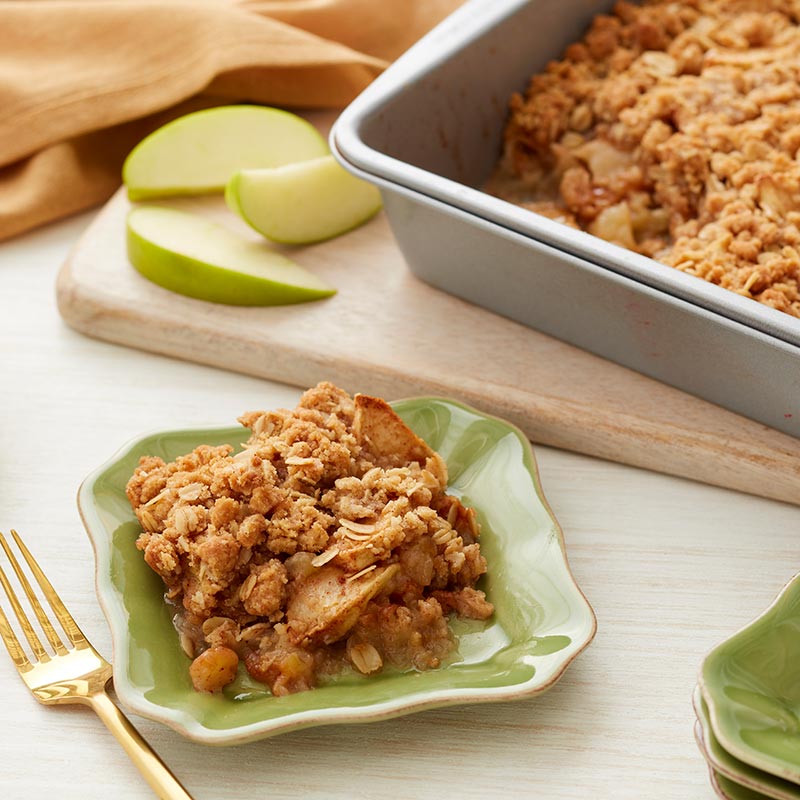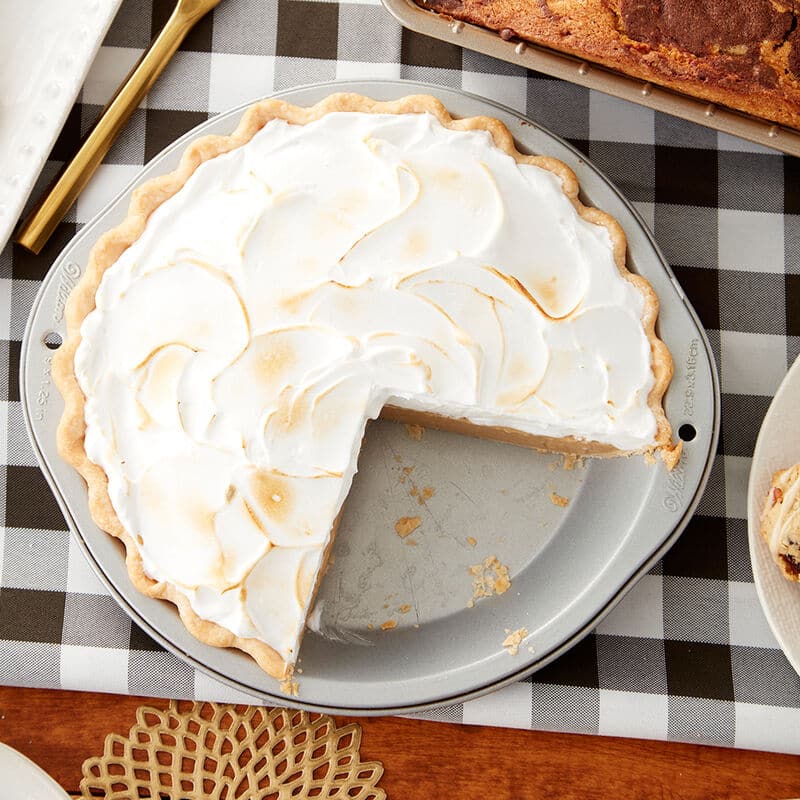 3. Butterscotch Meringue Pie
This caramelized butterscotch custard pie may take some time to make, but it's worth the effort! Use a refrigerated pie crust to cut down on the time!
4. Cinnamon Apple Tart
Not only does this Cinnamon Apple Tart taste great, it looks amazing too! Honeycrisp apples are laced with pumpkin pie spice, then baked on a rich buttery crust. This is one dessert the whole family will love.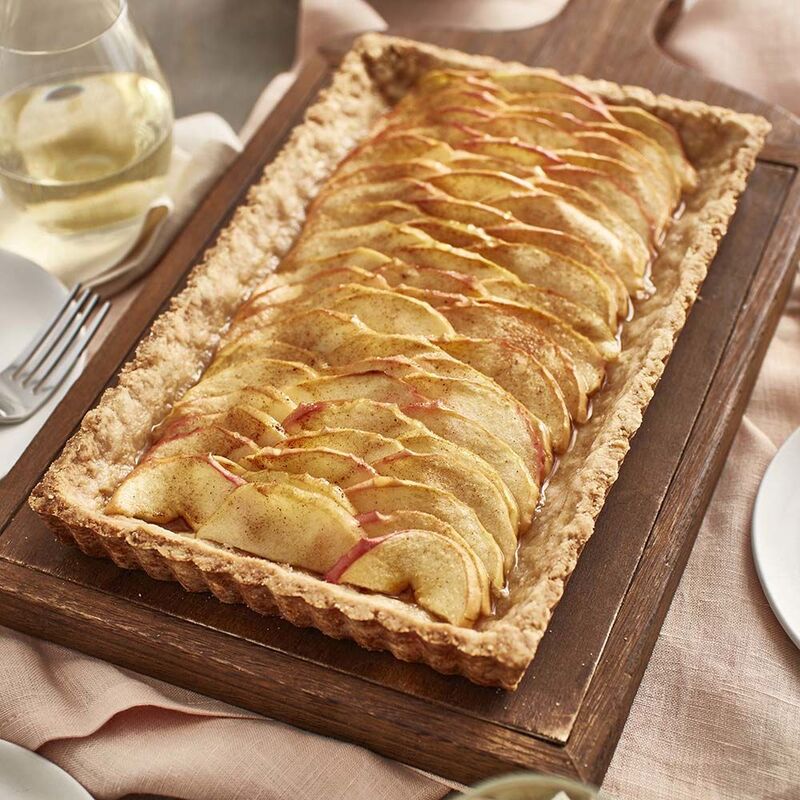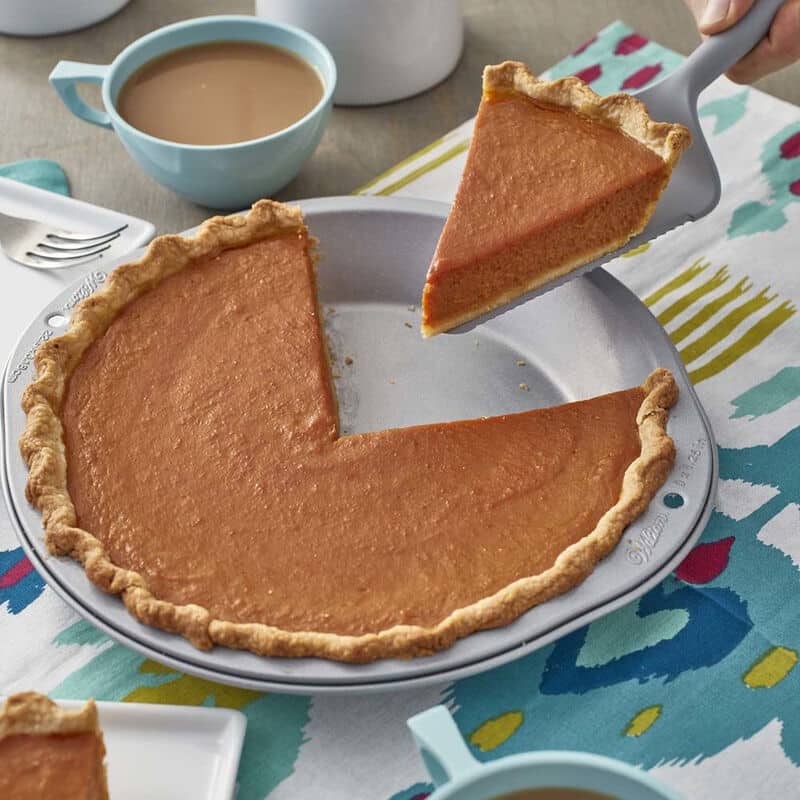 5. Easy Pumpkin Pie
Can't go wrong with a classic! A guaranteed favorite year after year, this Easy Pumpkin Pie is simple enough for beginning bakers and tastes even better with a big dollop of whipped cream.
6. Candied Tangelo Tart
Layers of candied orange slices lay a top a cloud of meringue filling for a tasty dessert that is zesty and sweet. Lovely for Thanksgiving or any fall celebration, this fruit tart can also be made using tangerines or blood oranges.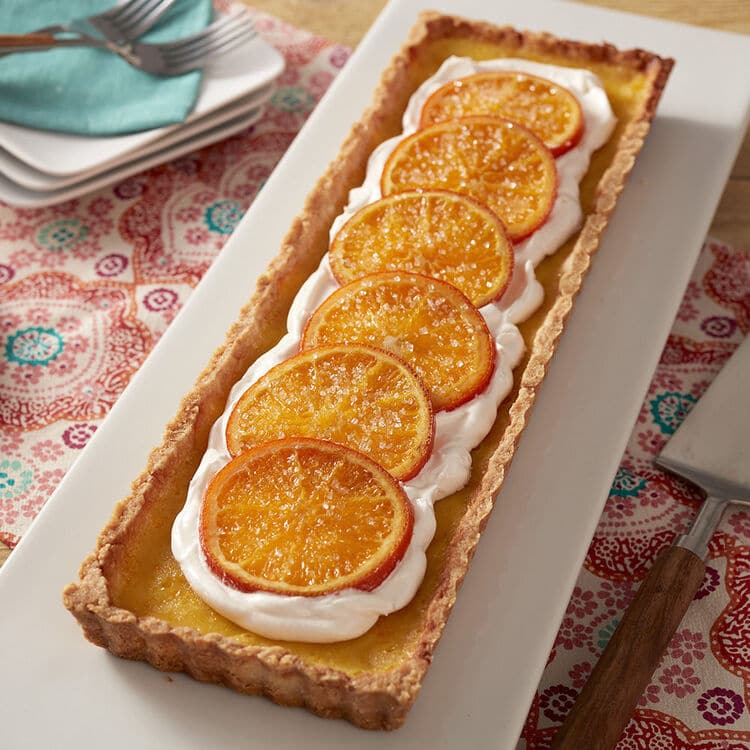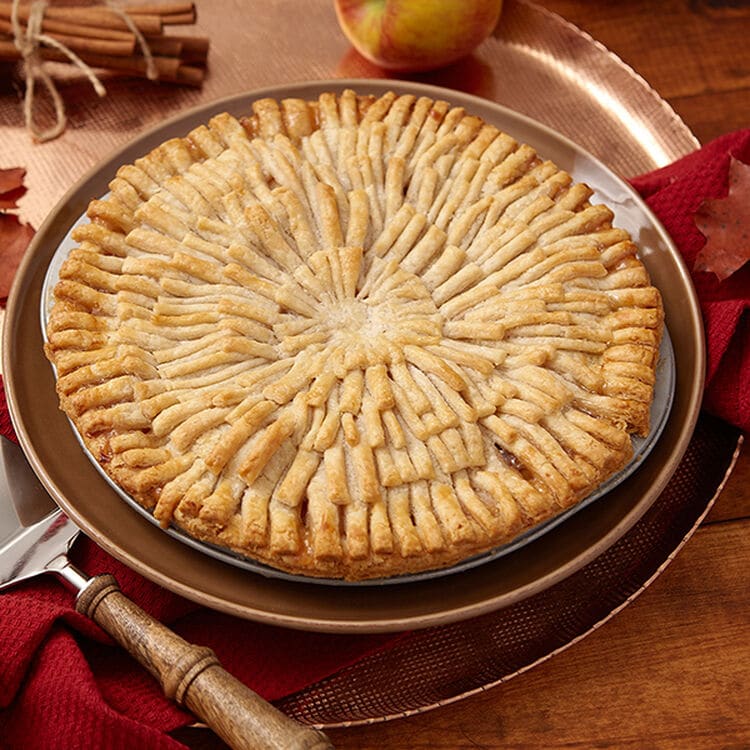 8. Cranberry Pear Galette
This rustic Cranberry Pear Galette is perfect for Thanksgiving dessert. Rich, buttery and filled with fruity flavors, this freeform pie looks and tastes amazing.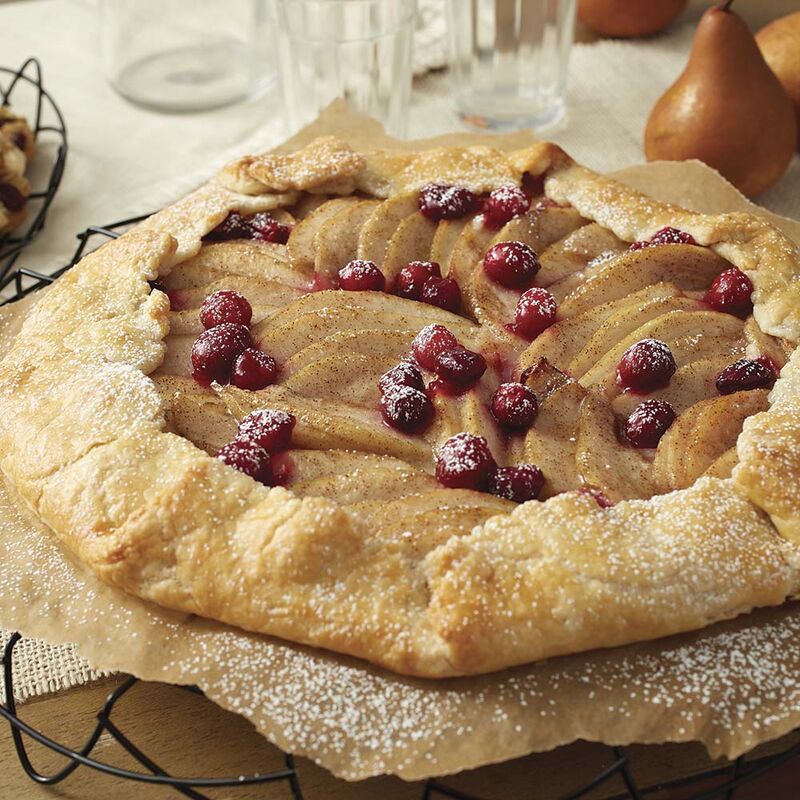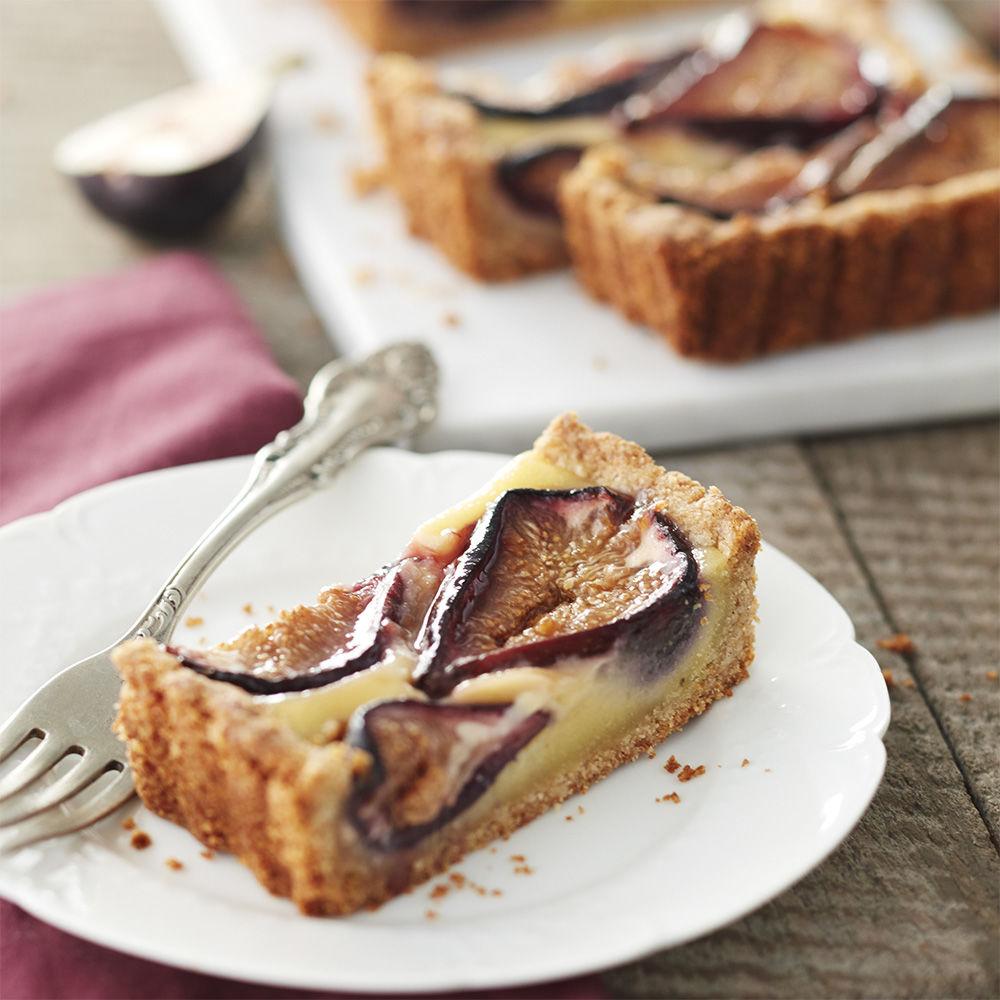 9. Fig and Almond Tart
A tart made with an almond crust and fresh figs is just the thing to sweeten up your fall celebration. With allspice and cinnamon creating a fragrant fall aroma in your kitchen, this elegant tart is all you need to take Thanksgiving dessert to a whole new level.
10. Looped Pumpkin Pie
This intricate looped pie crust may look complicated, but it's actually as easy as pressing crust into a mold! Great for topping homemade (or store-bought!) pumpkin pie, this decorative pie crust can be your little secret!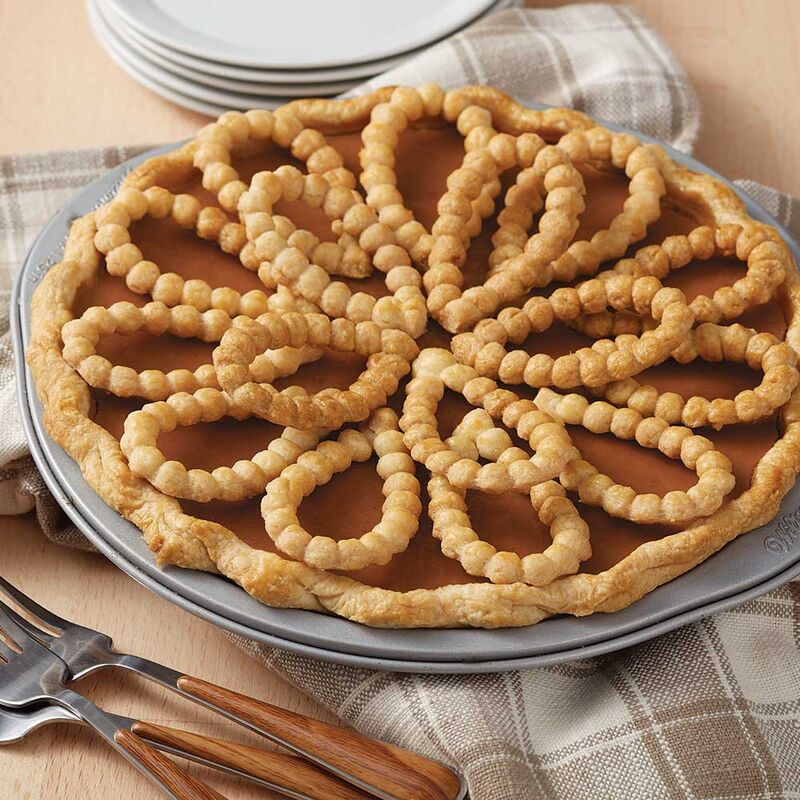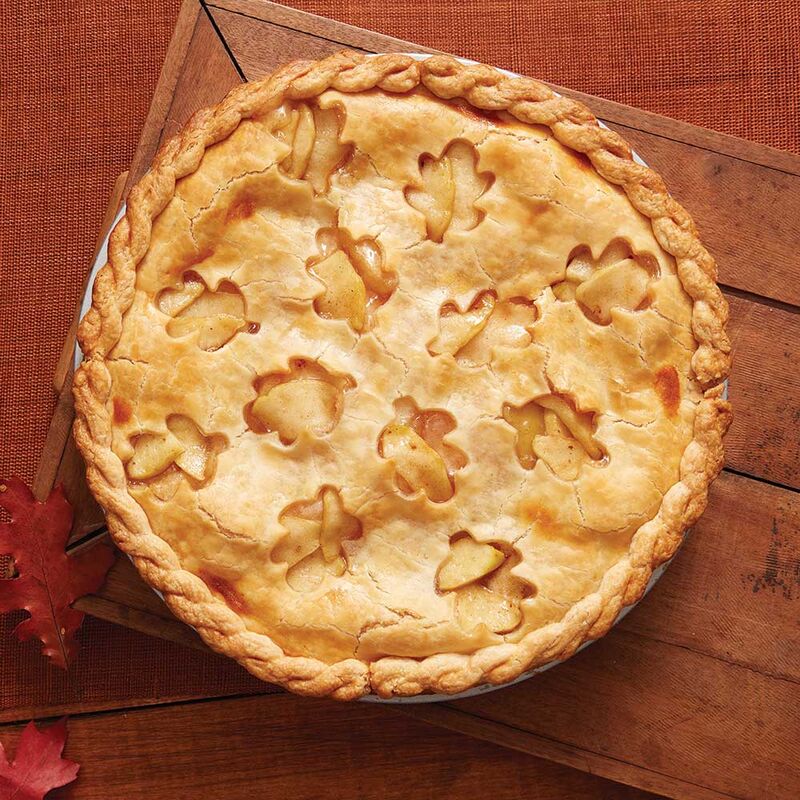 11. Apple Pie with Cut-Out Leaf Crust
Lattice pie crust not for you? You can still get a lovely, decorative pie crust using small cookie cutters! Topped with cut-out leaves, this Apple Pie with Cut-Out Leaf Crust is a simple, yet elegant addition to your Thanksgiving meal.
12. Classic Kentucky Bourbon Pecan Pie
Friends and family are sure to love the sweet and nutty flavors of this Classic Kentucky Bourbon Pecan Pie. With a boozy boost thanks to a splash of Kentucky bourbon, this pie is a great addition to any Thanksgiving or Christmas table.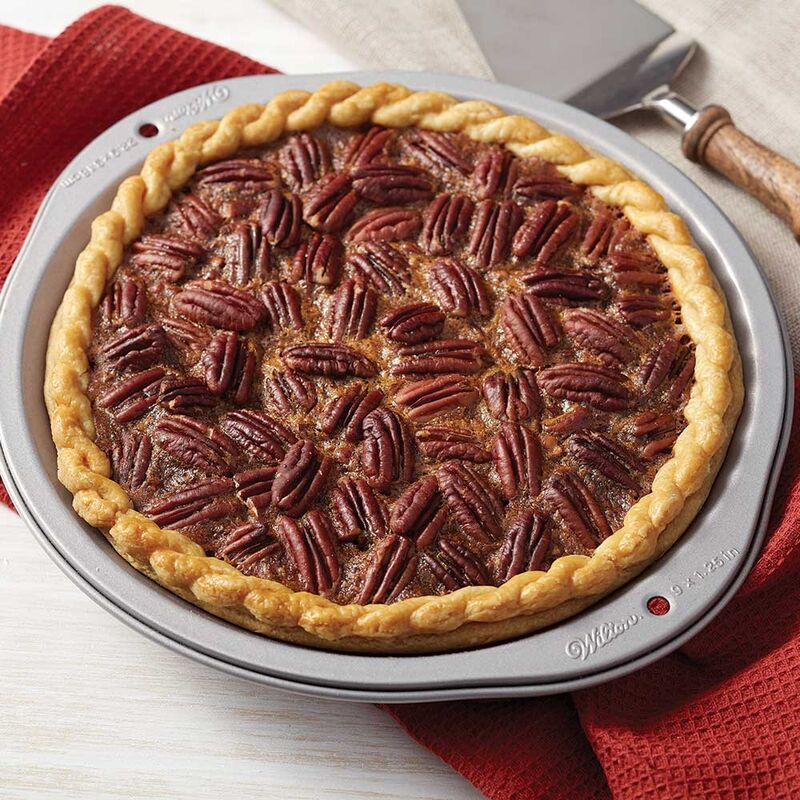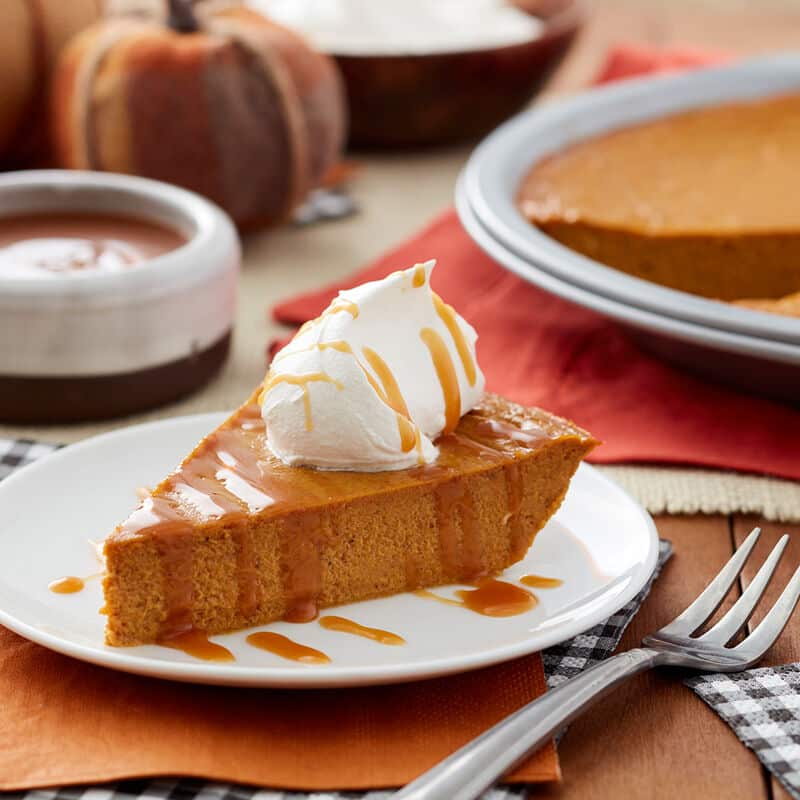 14. Dutch Apple Pie
The crunchy oat and walnut topping of this Dutch Apple Pie adds an extra dimension to this classic fall treat. Best served with a scoop of vanilla ice cream, this tasty fall pie is sure to be the apple of everyone's eye!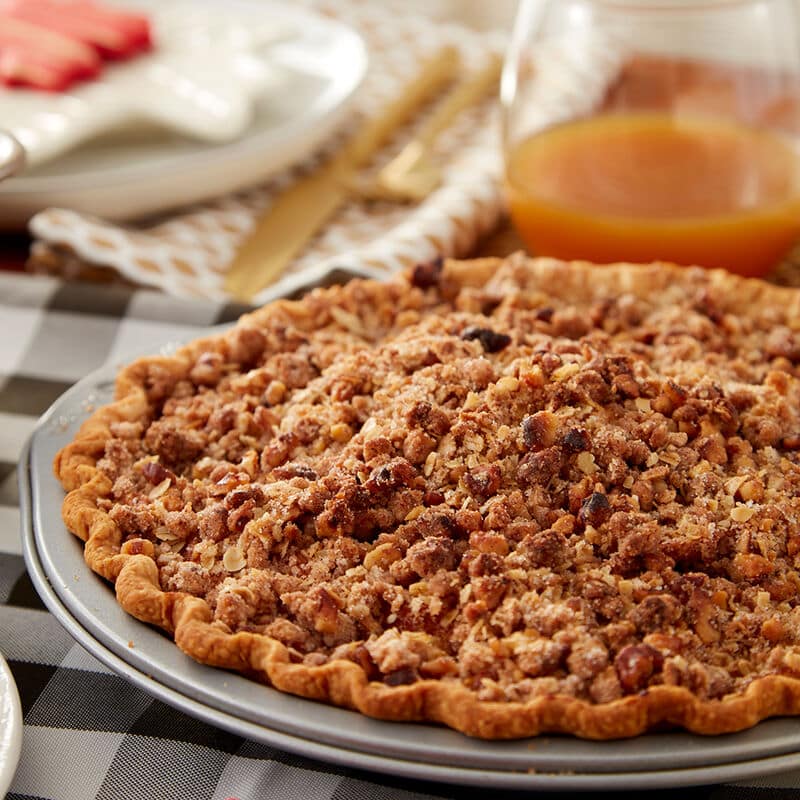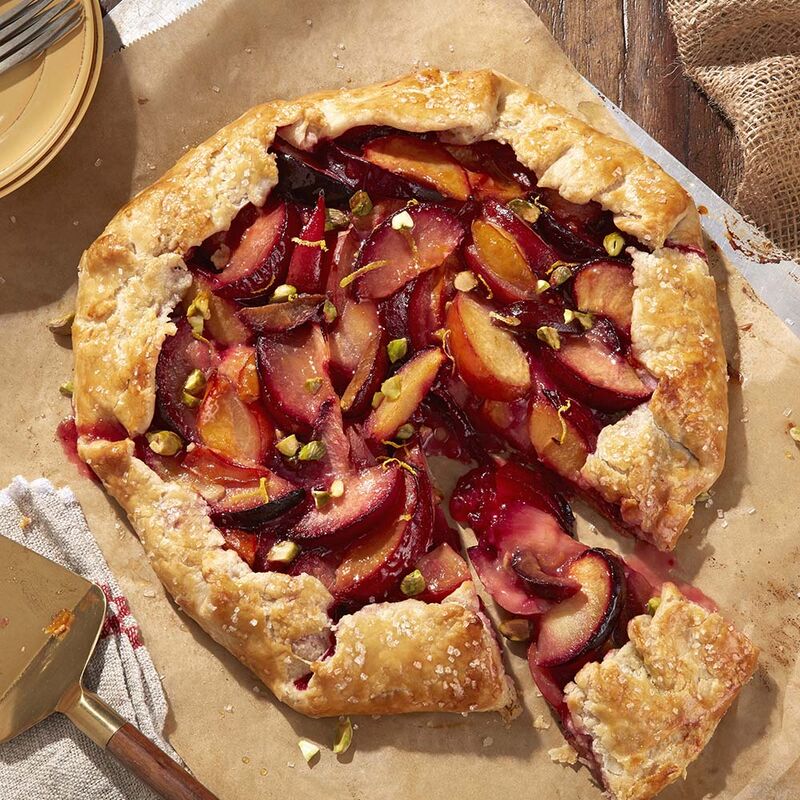 15. Plum Pistachio Galette
Filled with vibrant flavor and color, this Plum Pistachio Galette is perfect for dressing up your Thanksgiving dessert. Best of all, no pie pan needed…this freeform pie bakes right on a cookie sheet.
16. Plum and Almond Tart
For a dessert that looks and tastes impressive, look no further than this Plum and Almond Tart. Featuring a delicious almond crust and filling, this tart is elegant and sweet!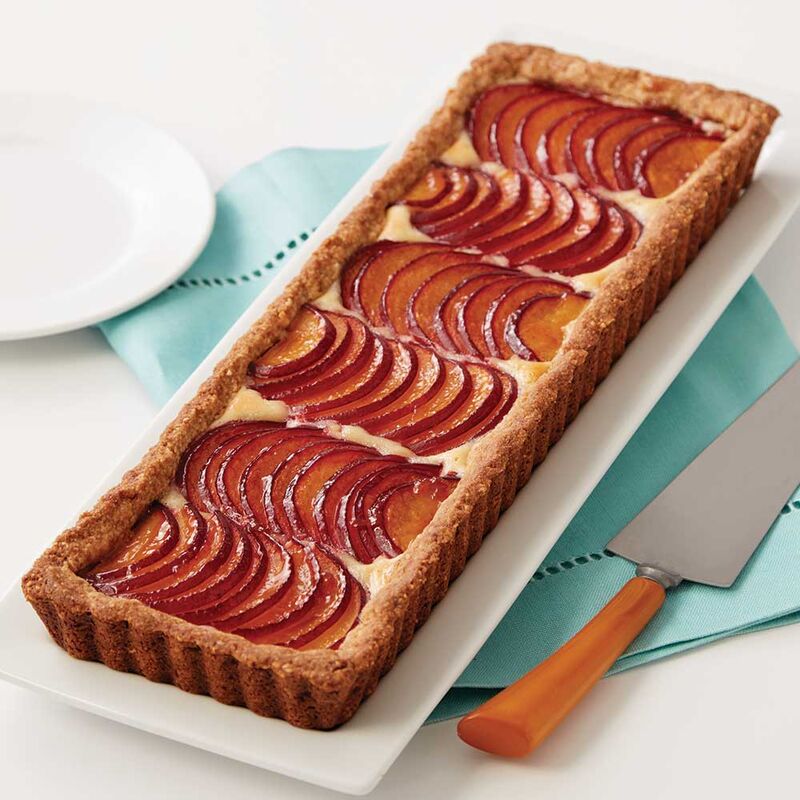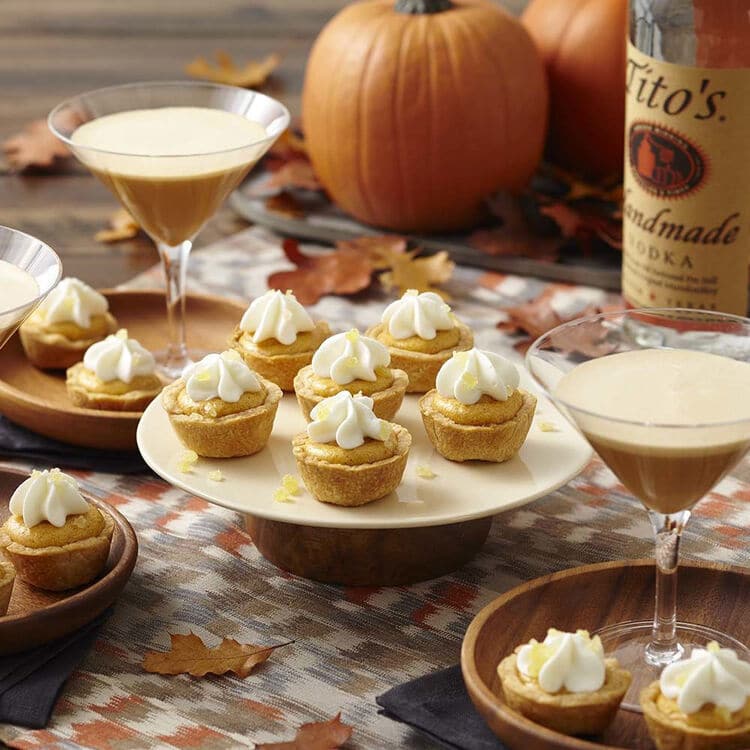 17. Mini Ginger Pumpkin Pies
These bite-sized treats put a twist on the traditional pumpkin pie – the filling and whipped cream are spiked with Vodka and topped with crystallized ginger. Fun to pair with your favorite fall cocktail, these mini pies are great for just a little bite of something sweet!
18. Chai-Spiced Swirl Pumpkin Pie
If you love indulging in a pumpkin-spiced latte, you're going to love this Chai-Spiced Swirl Pumpkin Pie. Decorative and delicious, this fall treat tastes great alongside a cup of hot coffee or chai tea.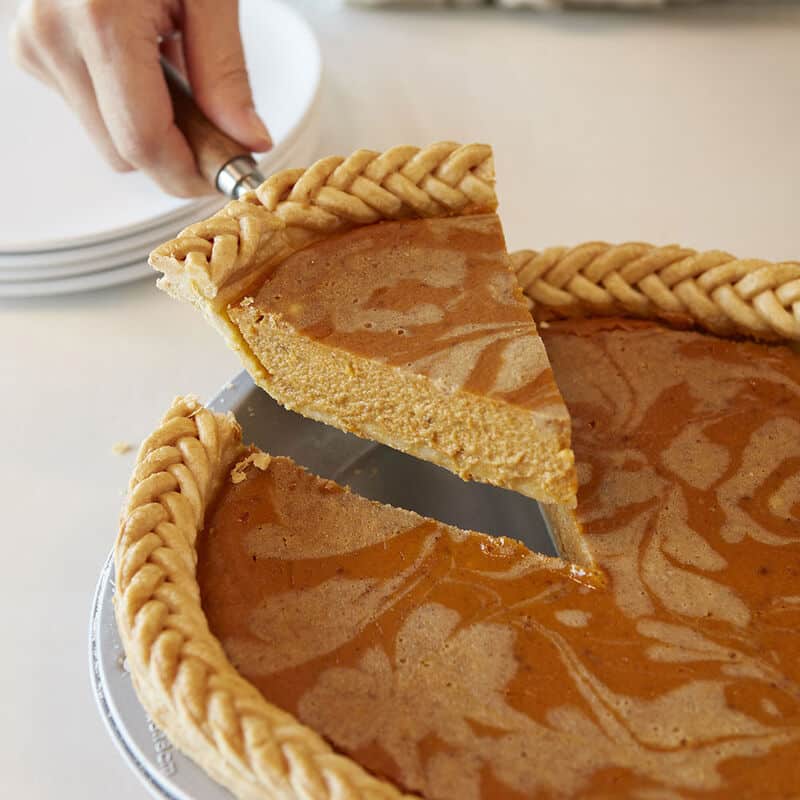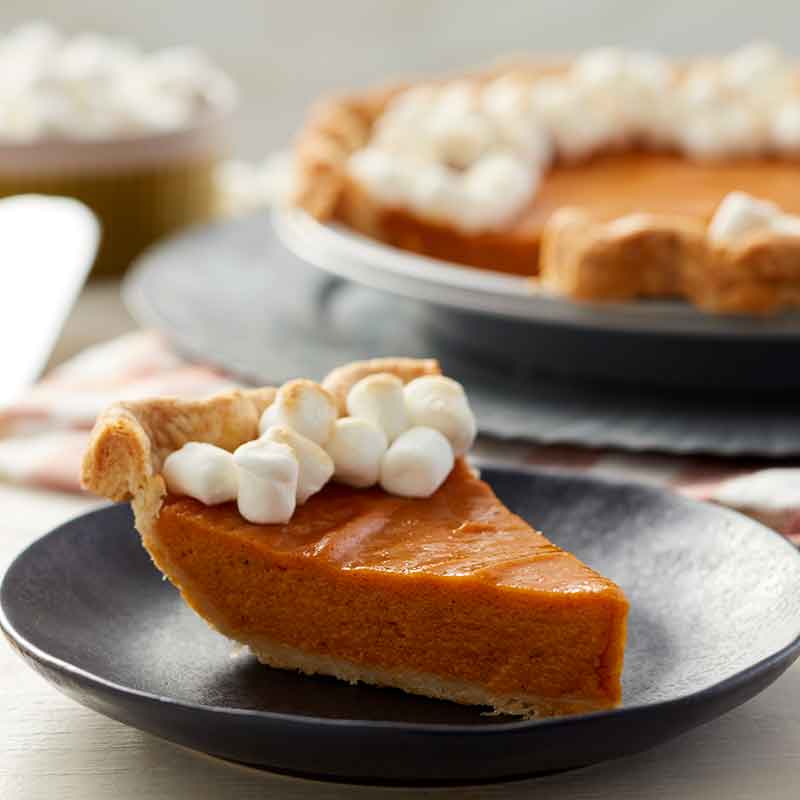 19. Sweet Potato Pie
Made using fresh sweet potatoes, cinnamon, ginger and nutmeg, this tasty fall pie is great for Thanksgiving, Christmas and everything in between! Top with marshmallows for added sweetness and texture.
20. Best Pumpkin Chiffon Pie
Cool and creamy, this Pumpkin Chiffon Pie recipe is a tasty twist on traditional pumpkin pie. Made by folding whipped egg whites into a spiced pumpkin pie puree, this dessert has a soft and fluffy texture, perfect for Thanksgiving dessert.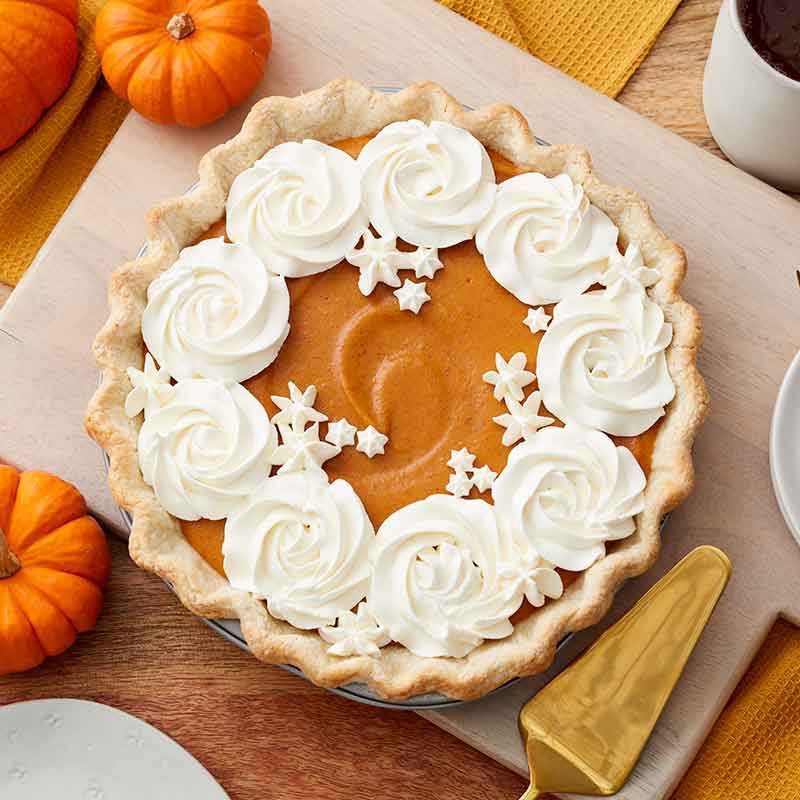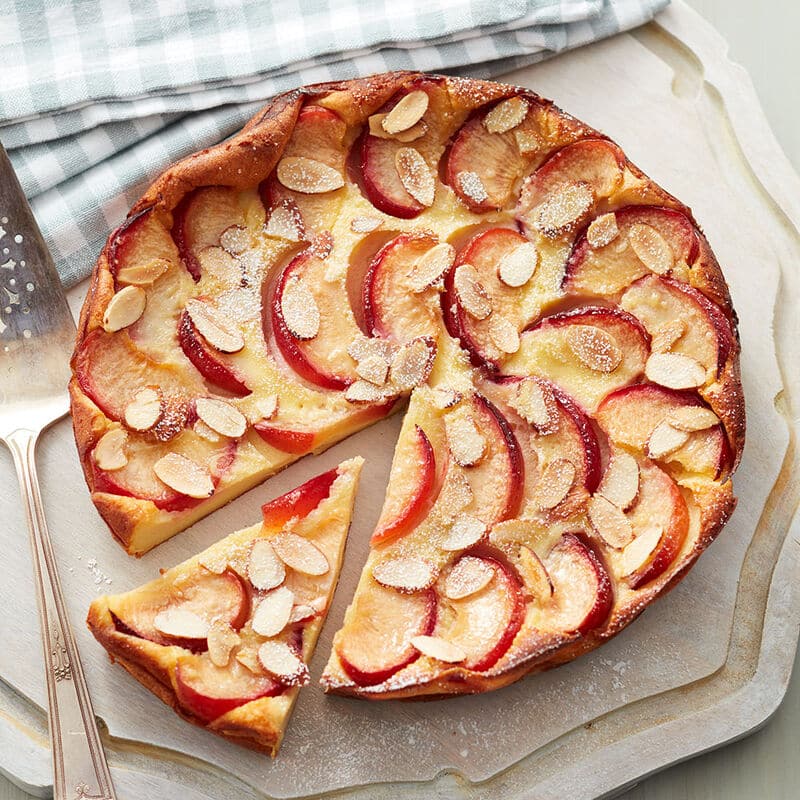 21. Plum Clafoutis
This Plum Clafoutis is not only quick and easy, it's impressive as well. Plums are cut into wedges, then covered with a custard-like batter. Top it with a sprinkle of powdered sugar and dig in!
22. Old-Fashioned Apple Cranberry Lattice Pie
If it ain't broke, don't fix it! Perfect for any fall or winter celebration, this Old-Fashioned Apple Cranberry Lattice Pie is a classic staple sure to please.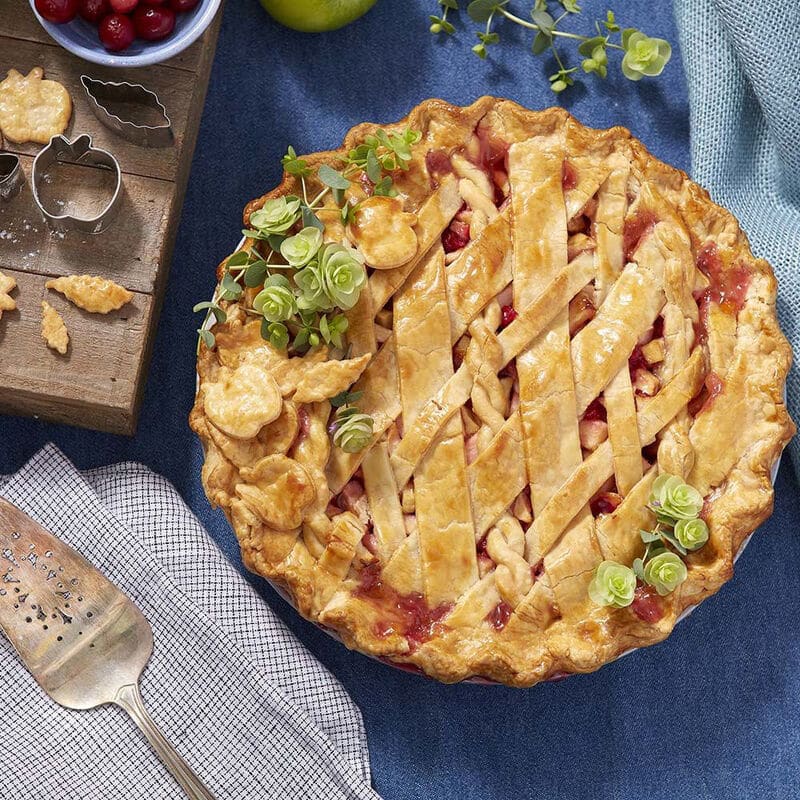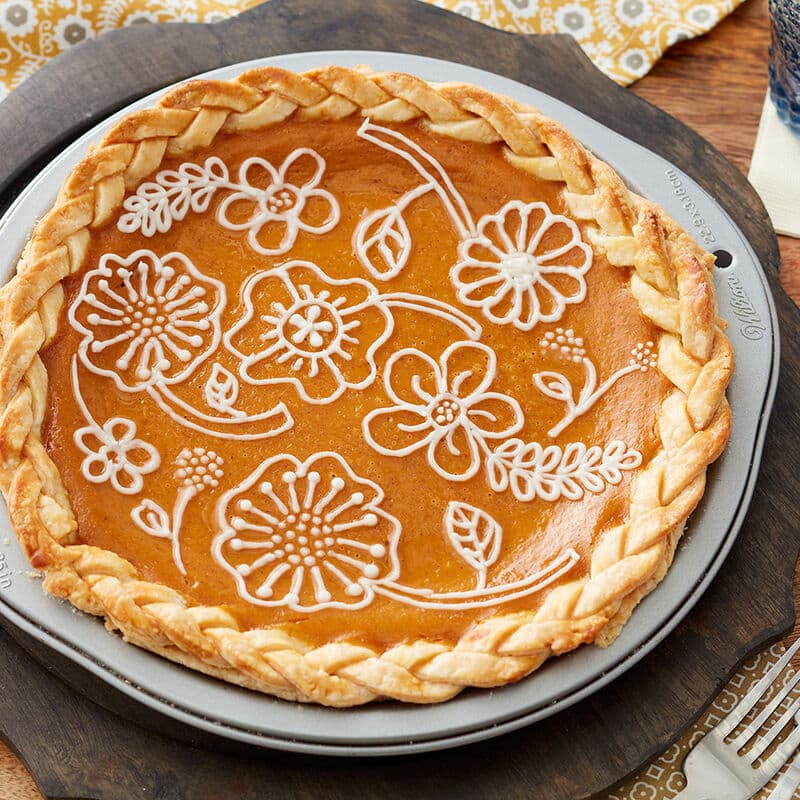 23. Decorative Pumpkin Pie
Take the humble pumpkin pie up a notch by piping a beautiful floral design on your dessert using cream cheese frosting. Great for adding a personal touch to a homemade or store-bought pie, this simple decorating idea is great for anyone bringing dessert to Thanksgiving.
24. Chocolate Butterscotch Pecan Pies
A combination of chocolate pudding and butterscotch topping is spooned into mini pie crusts for a delicious bite-sized dessert you can serve with after-dinner coffee or whiskey!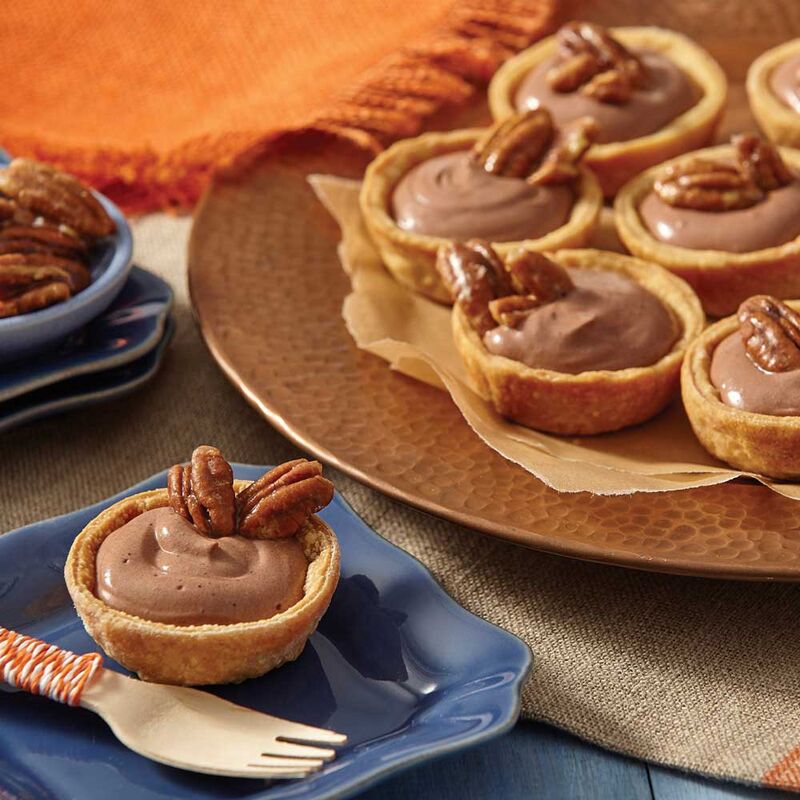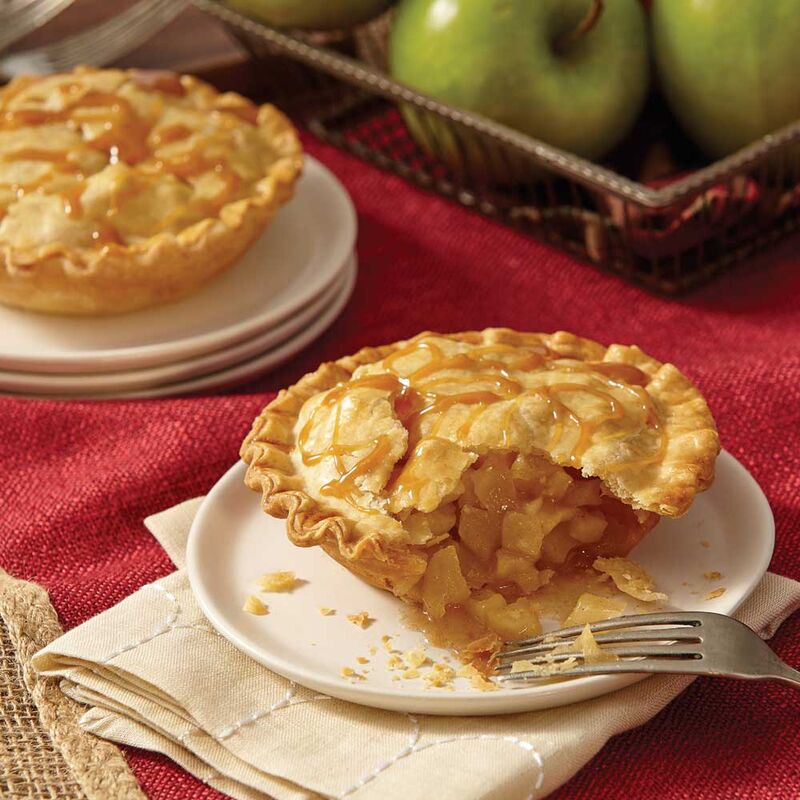 25. Caramel Apple Pies
There's no better fall flavor combo than apples and caramel. This simple pie recipe features this festive duo in a small hand pie you can share with your sweetheart or just enjoy on your own!
What is your favorite pie to make for Thanksgiving? Let us know in the comments below!