These easy buttercream decoration techniques are perfect for decorating cakes and cupcakes. Great for beginners, these techniques use standard tips and tools to make lovely designs.
Are you itching to try a new buttercream cake decorating technique? These simple and fun ideas are a great place to start. Using standard tips and tools, these buttercream techniques will help you celebrate at home with what you have on hand already.
Buttercream Decoration Techniques
No tip and bag on hand? Try using a 9 or 13 in. angled spatula. This universal decorating tool can not only smooth frosting, it can also be used to create lines and swirls on your cake.
Don't have a spatula on hand? The tip of a knife or a spoon can create a similar effect.
The tip of an angled spatula can also be used as a paint brush to "paint" your cake with frosting. This is a simple technique, but the results can be amazing! Use it sparingly around the base of your dessert or cover your whole cake with color.
Made by piping a dot, then using the tip of your spatula to "pull" the frosting, this technique is great for covering small and large areas of your dessert. Use a large round tip (or a cut bag) to pipe a dot of frosting, then use the tip of a 9 in. angled spatula to pull the frosting either horizontally or vertically. This is also a great technique for creating petal flowers.
You can also use the tip of spoon to pull your frosting.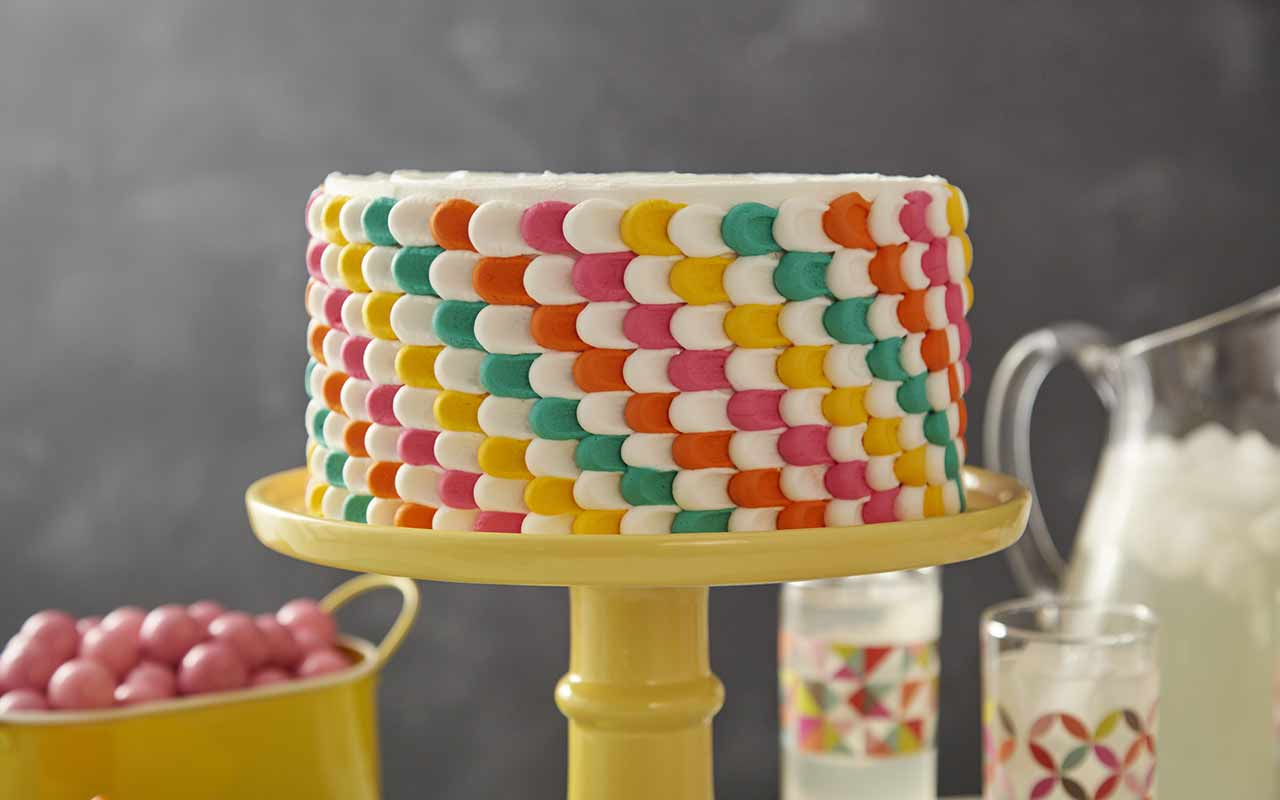 ​One of the most popular decorating techniques, the star can be used as a simple border around your cake or as a stunning fill-in for the top of your dessert. Play around with whatever star or drop flower tips you have on hand for a variety of designs.
One fun way to decorate your cake or cupcake is with a rosette. Often piped with a star tip, this simple floral accent can be small and simple or large enough to cover a cupcake or cake completely. This technique uses tip 1M (for larger rosettes) or tip 16 (for smaller rosettes), but you can use whatever star tip you have on hand.
Shells can be piped with any star tip. They make lovely borders around your cake or can be used to cover your cake completely. You can also use this technique to pipe flower petals, hearts and more.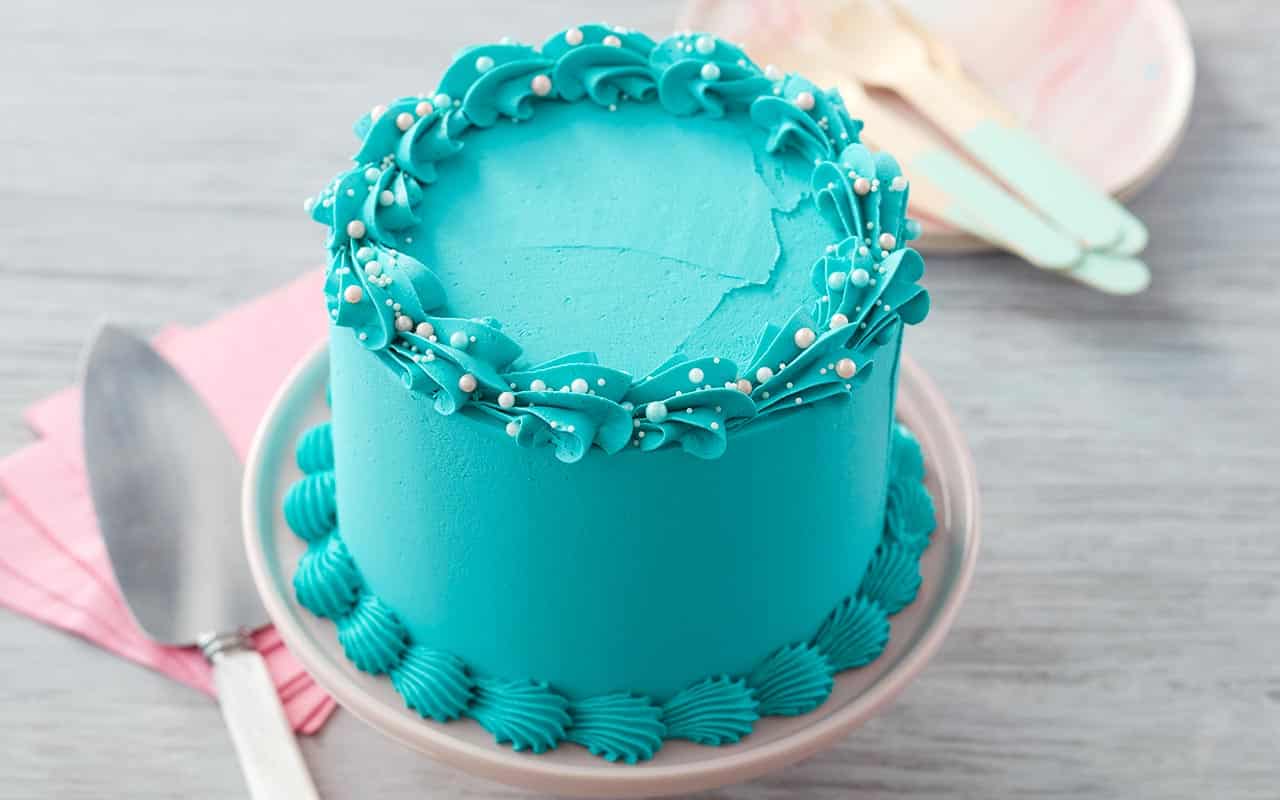 For a quick and easy decorating technique, try the cupcake swirl. The great thing about this technique is that you can use almost any tip you have on hand! Star tips, drop flower tips and round tips all produce lovely swirls with different looks and texture.
Pipe flowers with just the twist of your wrist! Designed to pipe dimensional flowers with just one squeeze, these drop flower tips make it easy to create beautiful blooming floral accents on your cake.
Featuring several small openings, tip 233 makes it easy to cover your cake or cupcake with grass or fur. Don't have this tip on hand? Use any small round tip to pipe several pull-out dots, creating a similar effect!
This impressive border is one continuous spiral around your cake, a quick and easy way to add a fabulous finish! We used a 1M tip here, but any large star or round tip will do.
Need a tasty buttercream frosting recipe? Check out our beloved Vanilla Buttercream Frosting, great for piping and decorating. This white frosting is also easy to customize with color and flavor.
Buttercream Techniques Using Popular Tips
What decorating technique are you excited to try out? Let us know in the comments below, or post a picture of your treat on Instagram, Twitter or Facebook and tag us ​@wiltoncakes.
​