Snack like a pro with the best party food ideas that will get the football fans in your life pumped for the big game! Whether you're there for the halftime show, the commercials or the game itself, we can all agree that the food is the best part of any game day.  So, when you need to feed a hungry crowd, we've got you covered with these easy-to-make appetizers and desserts full of tasty flavors that are sure to bowl everyone over.
The age-old dilemma: sweet or savory snacks for Sunday's game? Now you don't have to choose. Grab your Mega Mini Muffin Pan to make 24 Buffalo Chicken Bites and 24 Mini Apple Pie Bites at the same time in one pan. Everybody wins!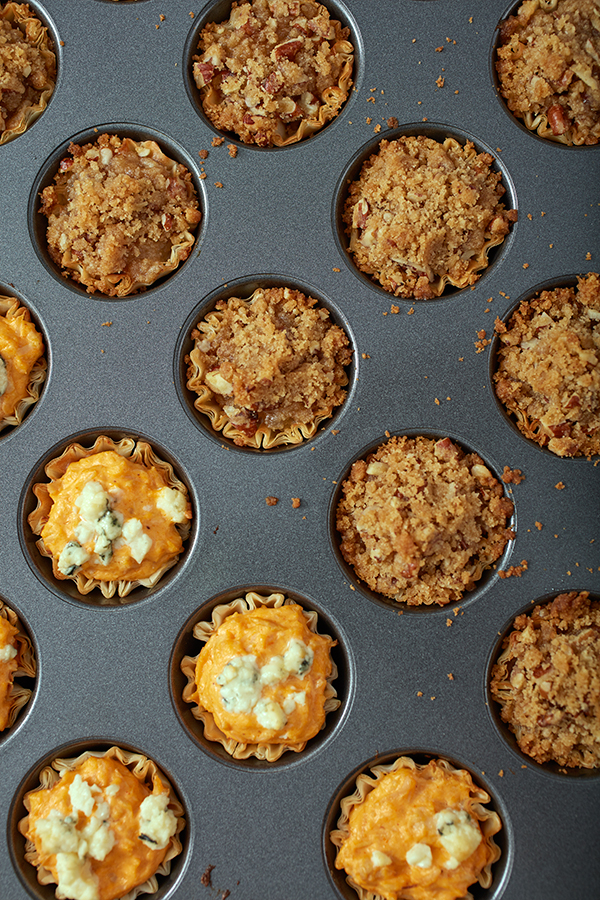 Football fans of all ages will be impressed when they see this spread at your party. Delicious two-bite mini cupcakes are always a crowd favorite; add frosting in your team's colors and score big with this display.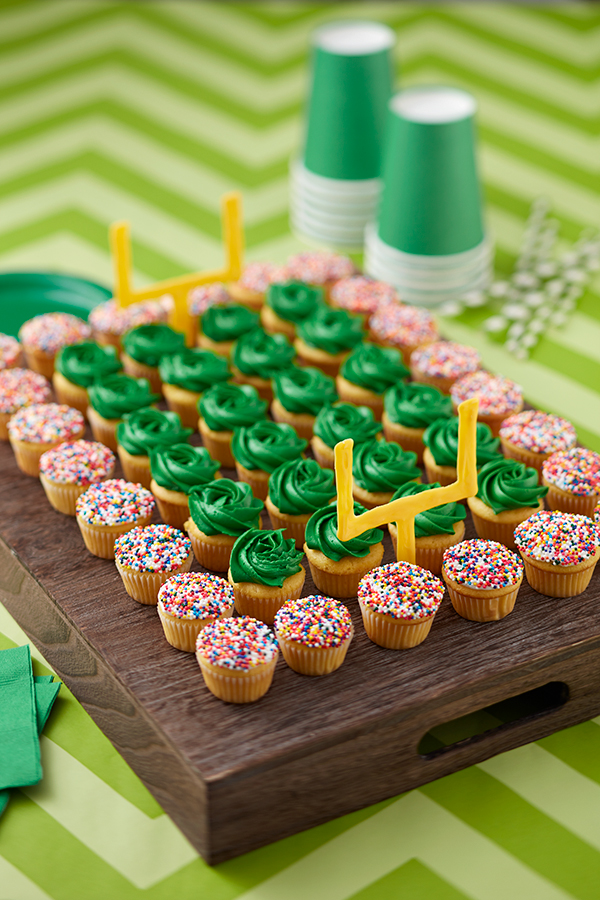 Whether you call them appetizers, party snacks or fingers foods, one thing we can all agree to call them is: delicious. Quick and easy, you can make four dozen of these tasty corndog bites in a flash. Just don't forget the ketchup and mustard!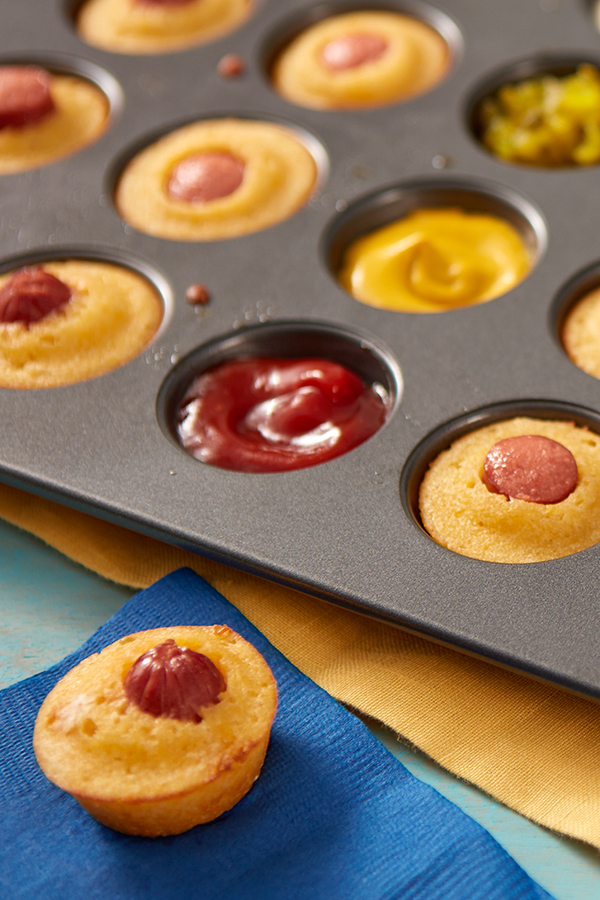 Game day food is best when it's tasty and fun. That's where this easy recipe comes in. Use your favorite roll-out cookie dough (homemade or store-bought), then get the kids in on the action to help decorate with sprinkles and nonpareils.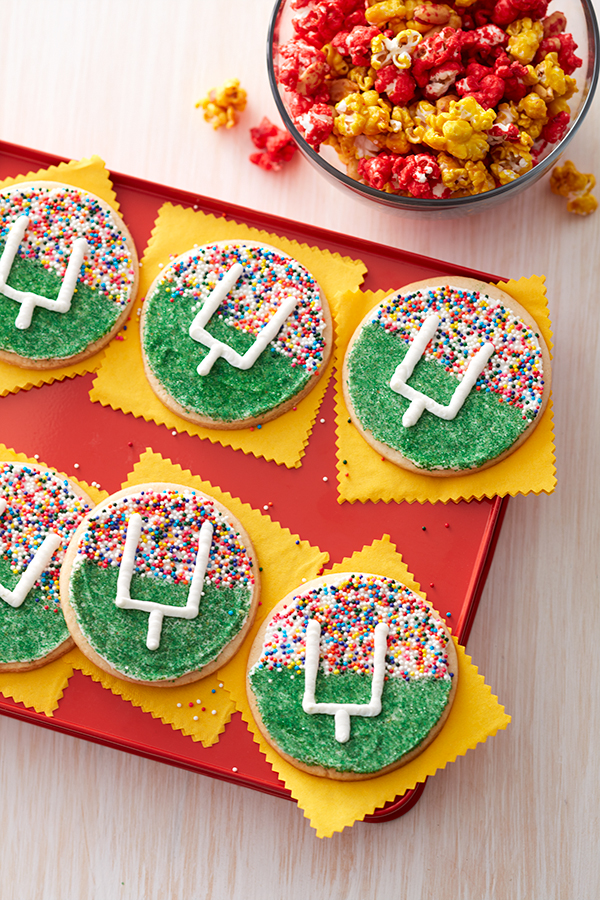 No football party menu is complete without pizza. Put a twist on a classic by making these delicious puffs. Use the Non-Stick Mega Mini Muffin Pan to make 48 of these easy pizza snacks in a snap – you can't lose!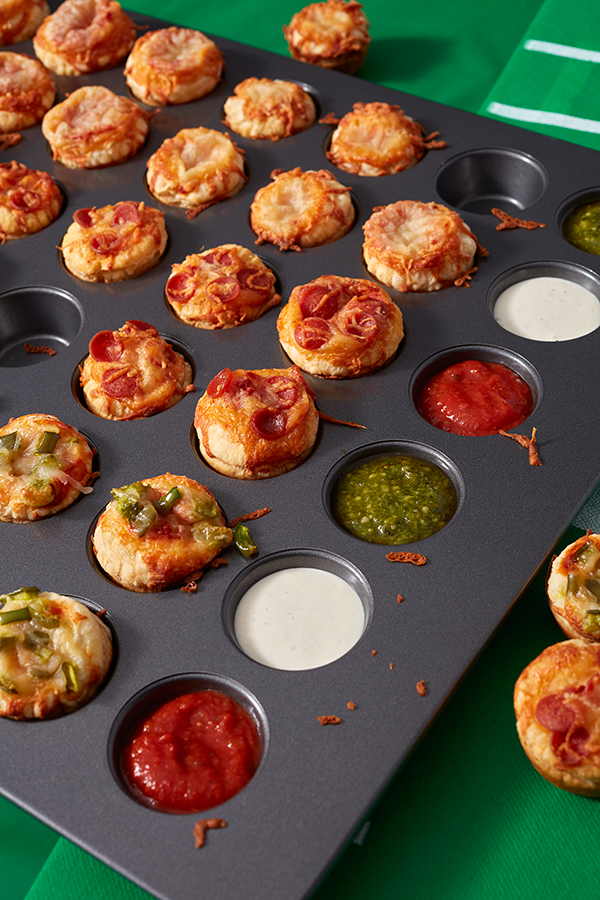 These cupcakes will be the most versatile players on your tailgate party dessert table. Learn how to customize your buttercream frosting three different ways in all your favorite team's colors. Pro-tip: upgrade store-bought cupcakes with your own icing color combinations if you don't have time to bake.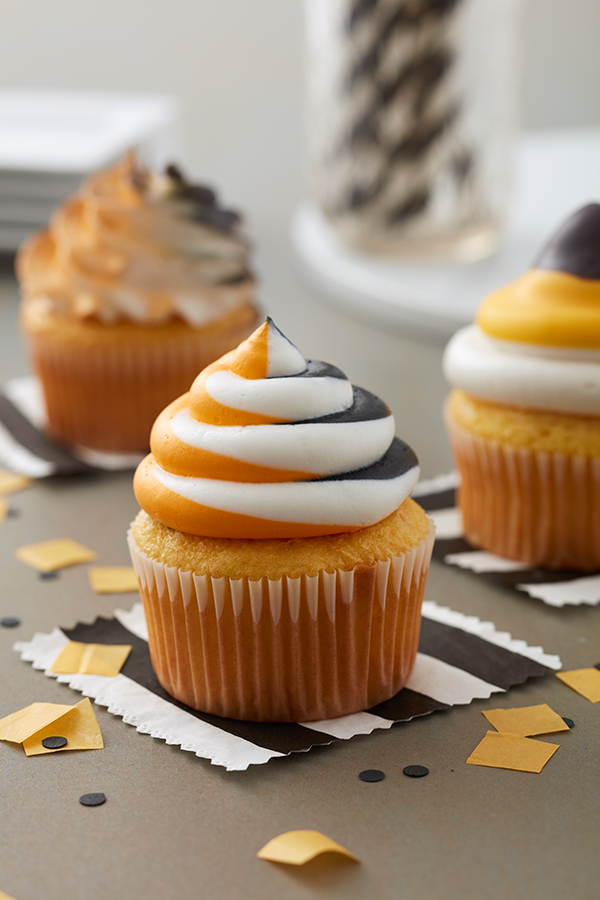 What are some of your favorite game day snacks? Share your comments below and follow us on Instagram @Wiltoncakes.