The Star piping tip is essential to cake decorating! They are the most versatile of the tip families, used to create a variation of shapes from a basic star or shell border to zigzags, swirls, spirals, rosettes and drop flowers.   
There are two types of star tips, open and closed. As the name implies, the open star tip has an open end with finely cut teeth perfect for piping stars, rosettes and borders.
The closed star tip is tighter and more deeply grooved.
It's also known as a drop flower tip because you can pipe realistic looking flower shapes directly on cakes and treats. Both types of tips are available in several sizes and shapes to help you decorate projects small or large. Get ready… because you are going to want to try them all!
Icing Swirls
The star tips claim to fame is defiantly the iconic cupcake swirl!  Forget spatula-icing a cupcake when you can easily pipe these tempting swirls with a star tip 1M or another large star tip. Everything tastes better with sprinkles so don't skimp when topping off your swirls!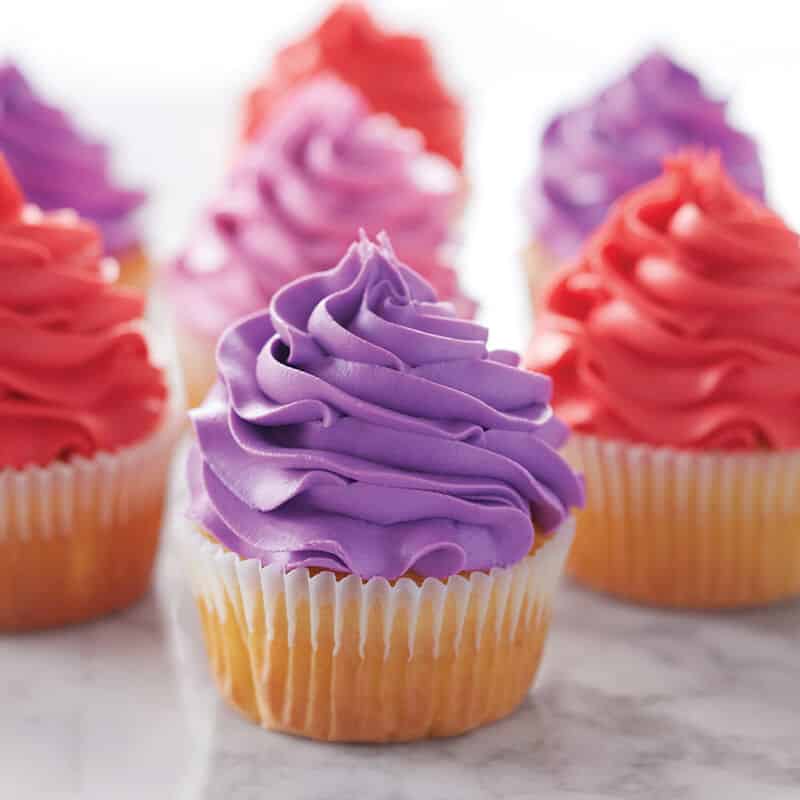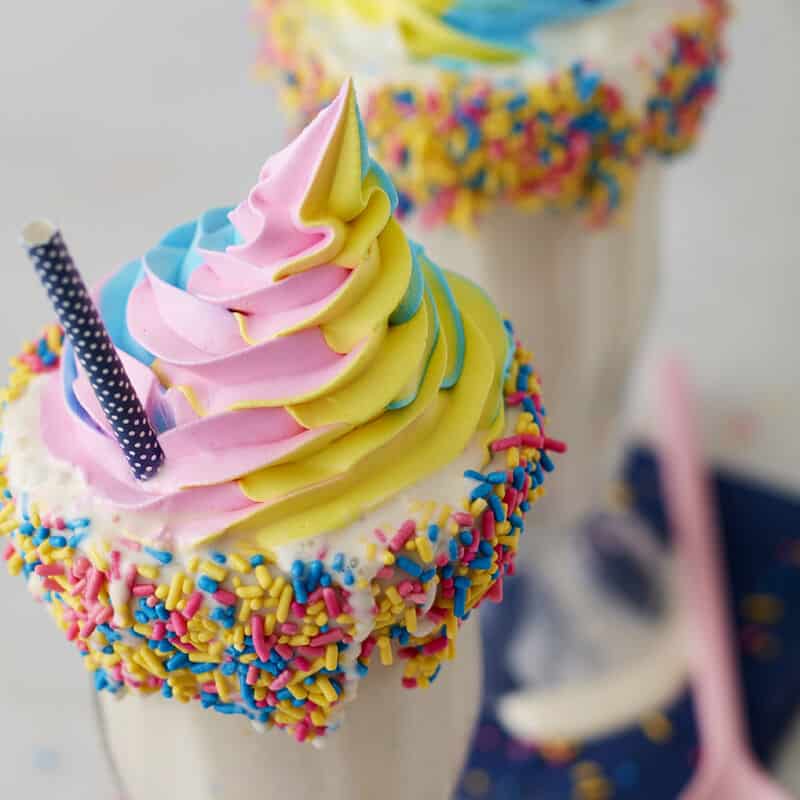 Swirls are not just for cupcakes, you can also pipe a crown of swirls using a star tip 6B on your next birthday cake. The little bees on this cute Bees Knees Star Fill-In Cake are simple to pipe with a star tip 16. Nothing says summer like Ice Pops!  The pops on this Red, White and Blue Ice Pop Cake  are also piped with a star tip 16 and the multi-colored swirls are piped with a 1M tip. Just for fun, try piping swirls with a tip 1G or maybe alternate the look of the swirls by using different sized and shaped tips!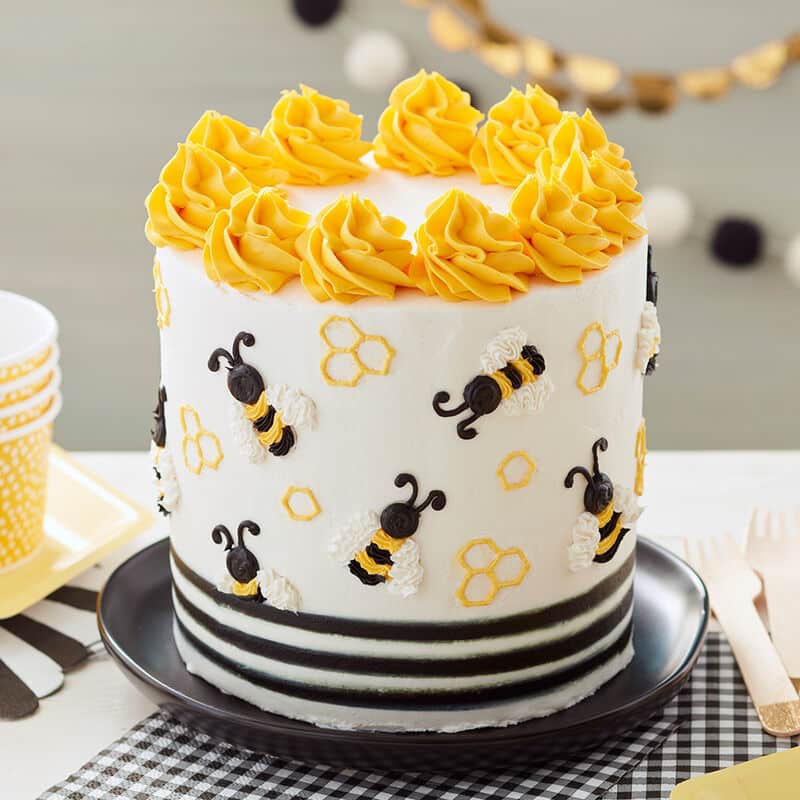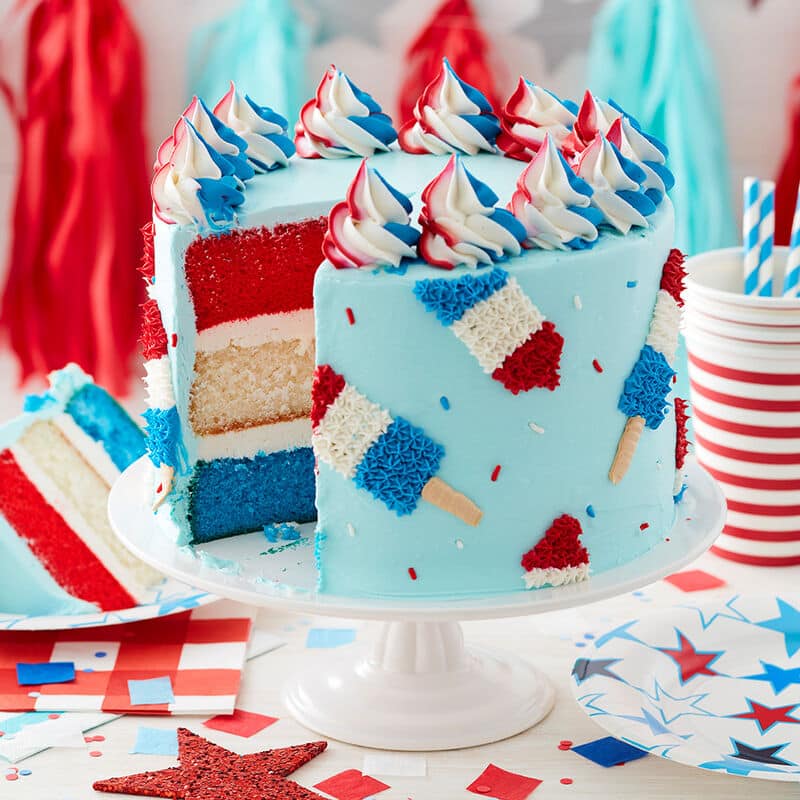 Stars and Pull-Out Stars
You can use any star tip to pipe pull-out stars, just pipe a star and pull it to a point. Pipe pull-out stars the same shape and size as in the Watercolor Bunny Cake that uses a 6B star tip, or mix up the size and shapes used like the piped meringues that top the Peaked in Elegance Cupcake. The basic meringue cookies are piped with a star tip 4B. The amount of pressure you put on the decorating bag determines the size of the star. Less pressure, small stars; more pressure, big stars!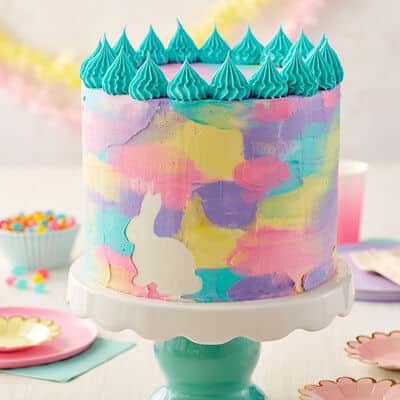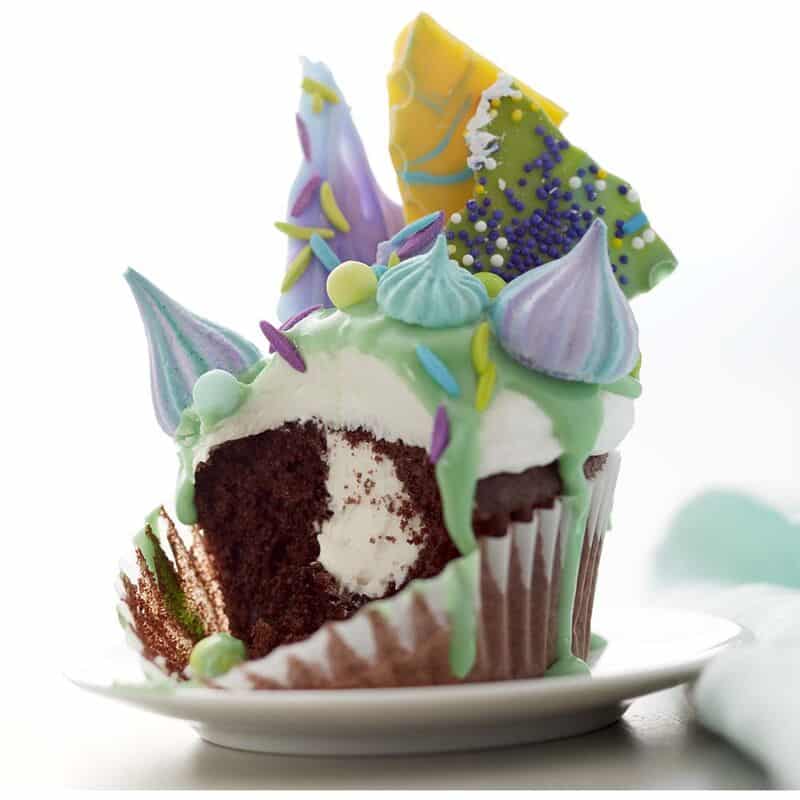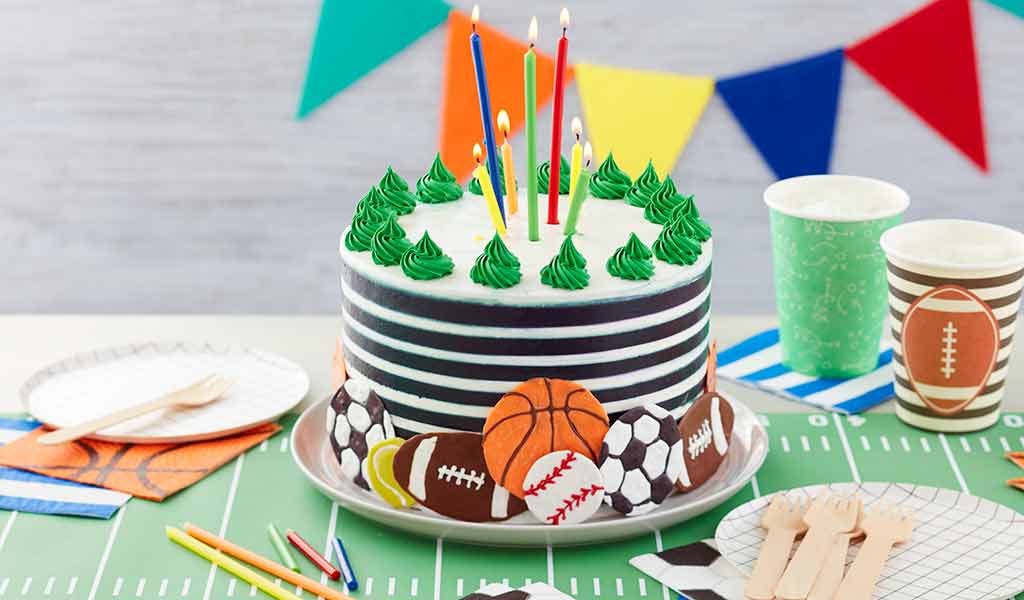 The star tip 199 creates the deep groves in this stand-up star cactus. Pipe a cactus in different sizes by changing the pressure on the bag, pull the bag up quicker or stop pressure on the bag sooner. The pretty pink flowers are piped with a small star tip 18. Smaller sized decorating tips can be used with a coupler which allows you to easily change out tips on the same decorating bag. You will also want multiples of your favorite tips, so you don't have to clean the tip each time you change an icing color.
​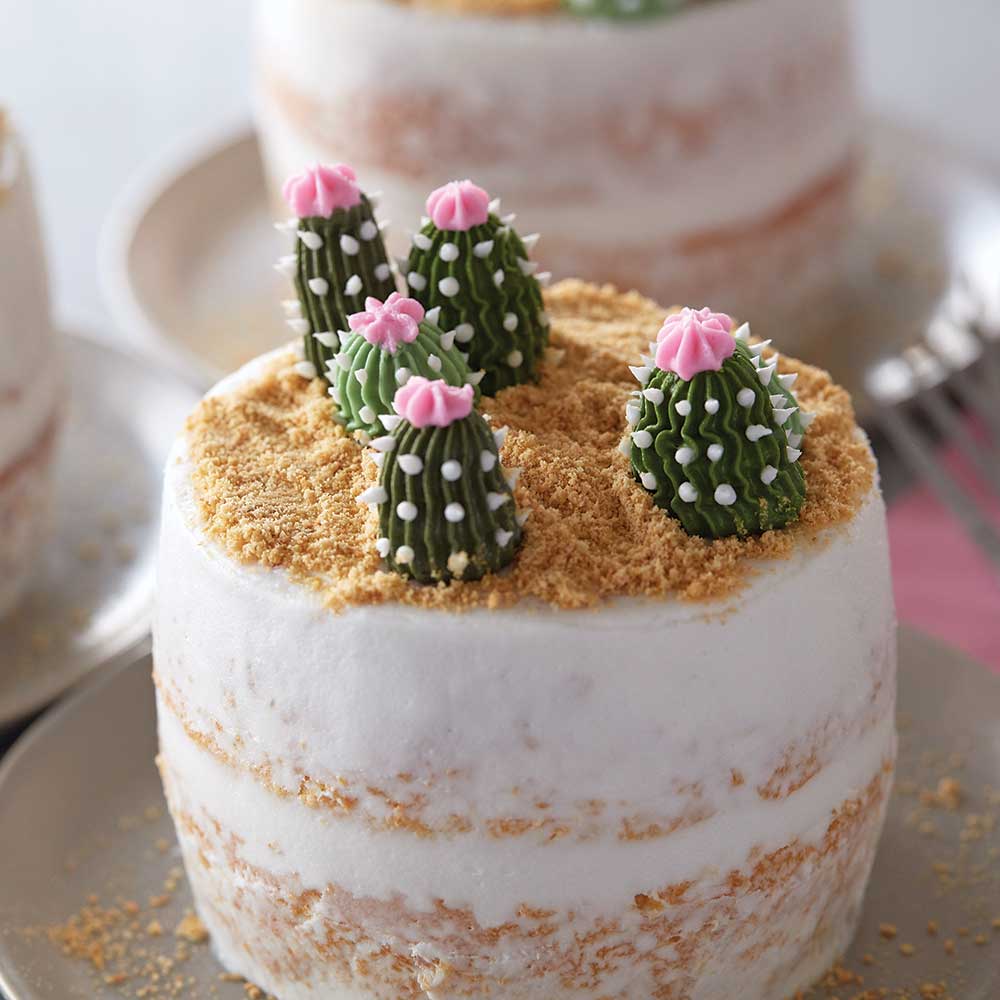 Drop Flowers
Decorate show stopping cakes with easy to pipe star drop flowers!  Hold the bag straight up and squeeze to pipe a simple star flower or, with the twist of your wrist, pipe realistic looking flower petals using the same tip. Try using different sized drop flower tips like the 2D, 1B or 2C for big flowers or tips 224, 225 or 109 for delicate sized flowers like on this pretty petal cake below. Guests will think you spent the whole day piping flowers petals, it's our secret!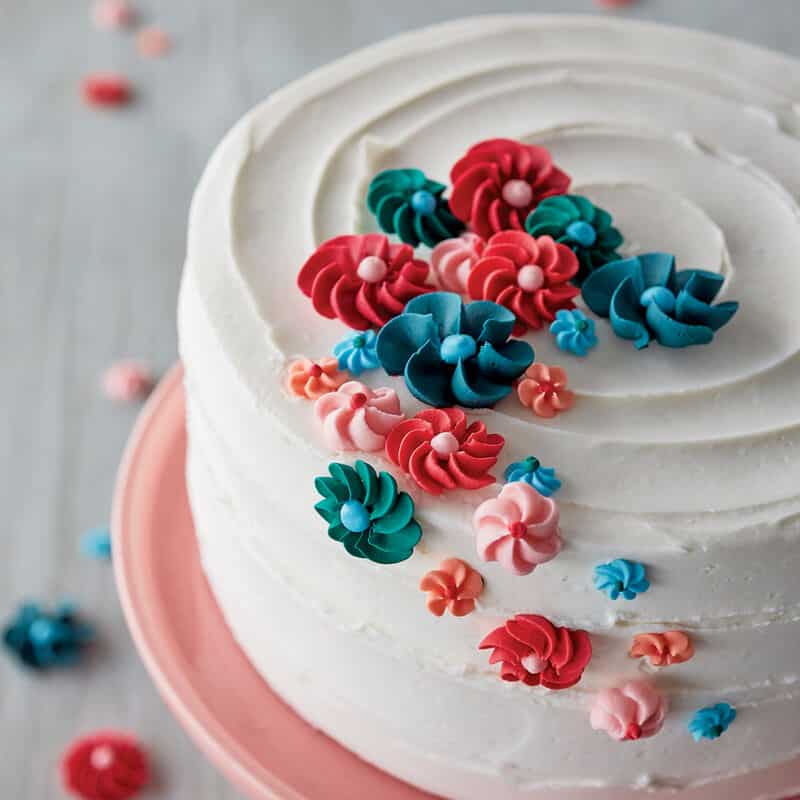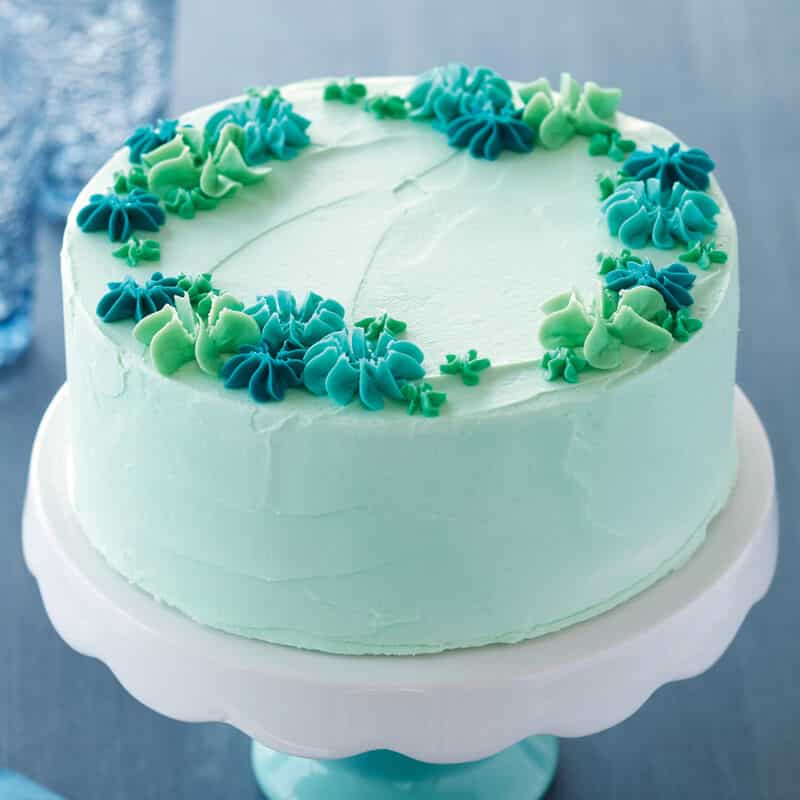 Pipe clusters of drop flowers in various sizes in eye popping colors for a 3D look or make a statement with one pretty flower in the middle of a bite sized cookie!  These flowers are piped using star tips 1G, 1B, 2C, 2F and tip 199.  Different tips will create varied effects.  For example, the 1G tip makes a simple daisy and the 2F tip creates petals with more dimension. Take some time to pipe and explore the variations between tips to find your favorites!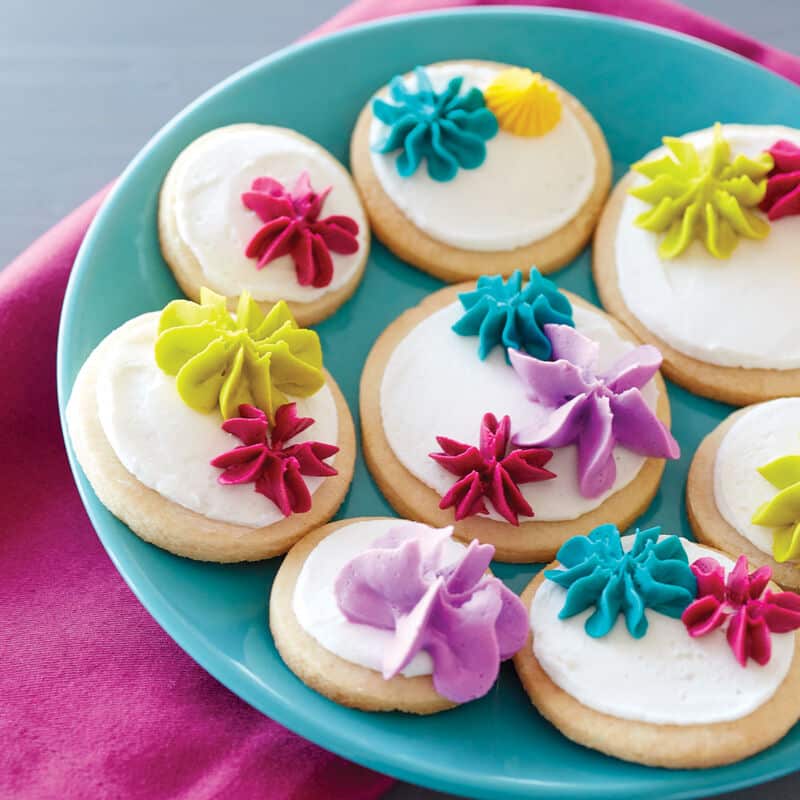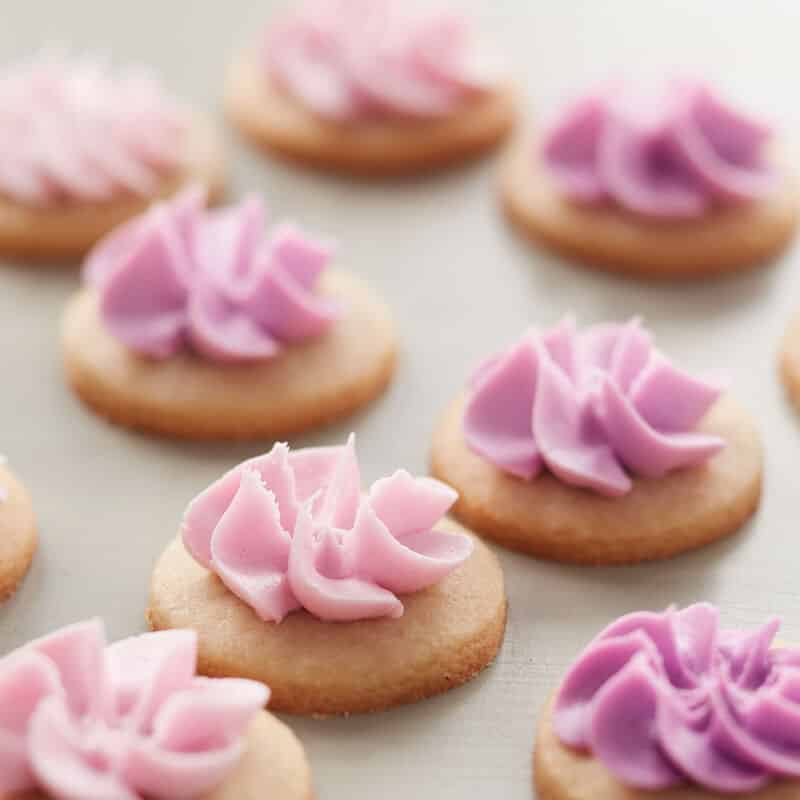 Star Tip Borders
When you see a spiral border like this one, you would never guess it was piped with a 1M star tip!  It's so impressive and easy to do by piping continuous loops of icing. Once you try it, you'll be piping spirals in all tips sizes on cakes and treats.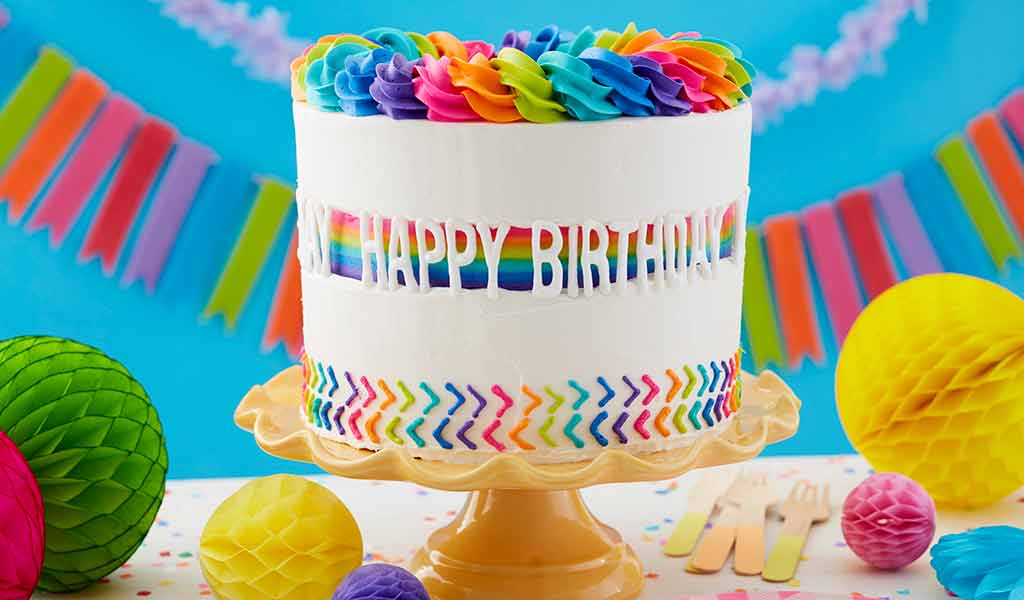 Another trendy look is the braided border.  While this one really stands out, piped with a tip 1M, imagine a delicate braided border piped with a smaller star tip.  Braided borders are also used for piping braided hair on popular whimsical cakes.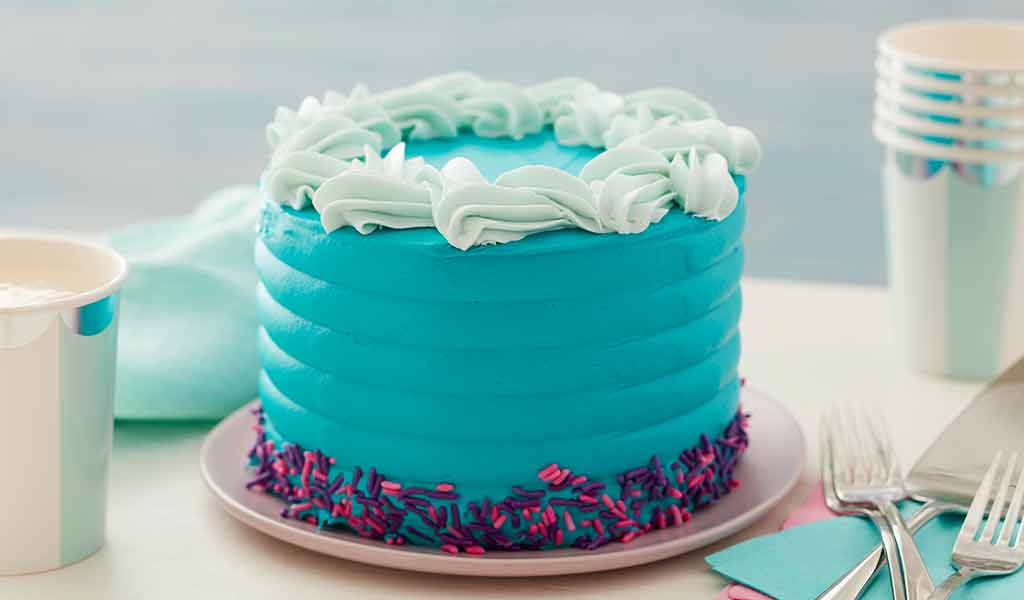 A
rope border
is similar to the braided border but uses a little different technique. While you can pipe a rope border just on the edge of the cake, you must admit covering the entire cake with it is gorgeous!  Tip 4B gives the rope border great texture. You'll will want to use a larger
16 in. decorating bag
when completely covering a cake in icing, so you don't have to refill it as often.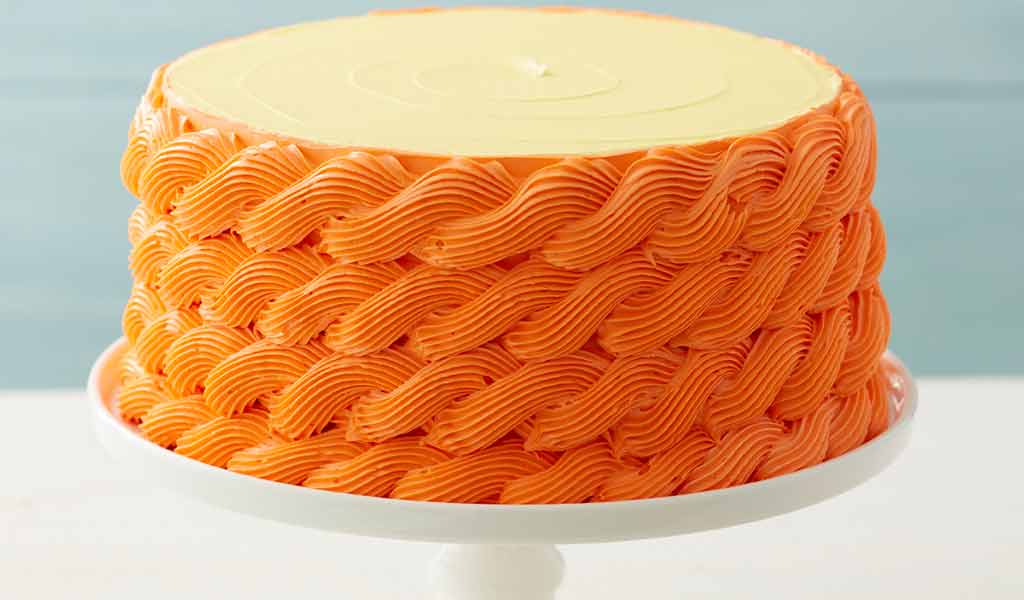 This
shell border
is classic and delicate, piped with a tip 32 then over-piped diagonally with a tip 13 zigzag!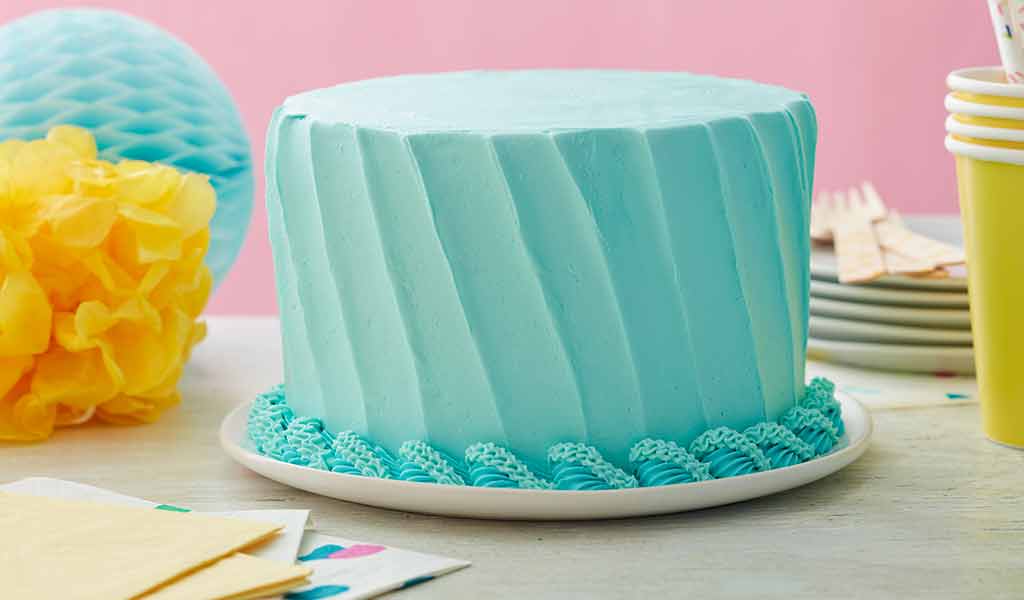 Rosettes
Icing rosettes are one of the most popular and prettiest piped decorations!  It's a simple technique that anyone new to decorating can master, and one you will go back to time and time again. Pipe rosettes in graduated sizes from tip 22 to tip 13 as in this Teal Rosette Ombre Cake or make a Rosy Rosette Cake covering the cake from bottom to top in tip 1M rosettes!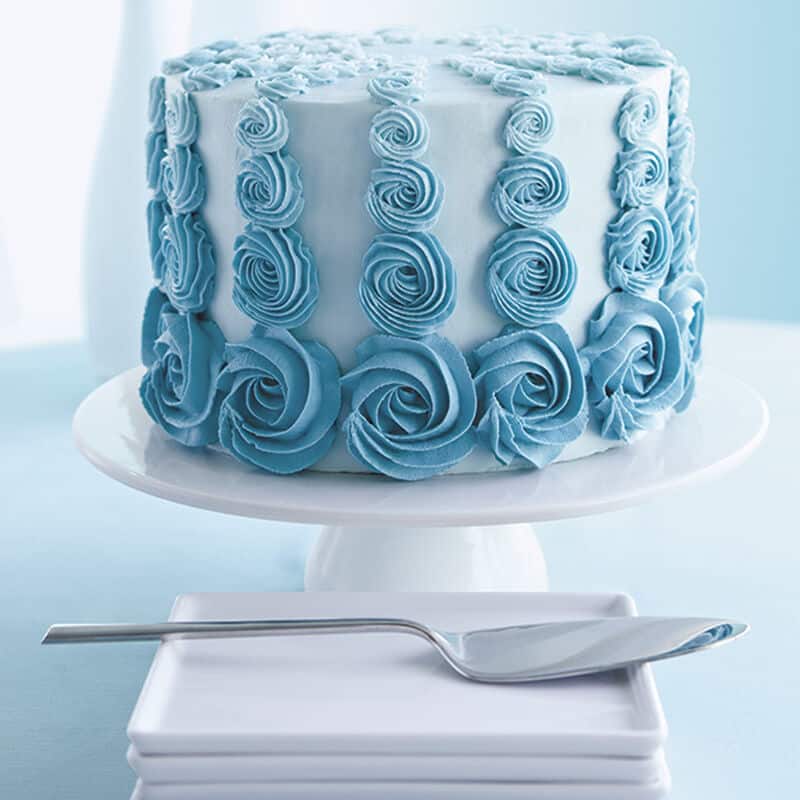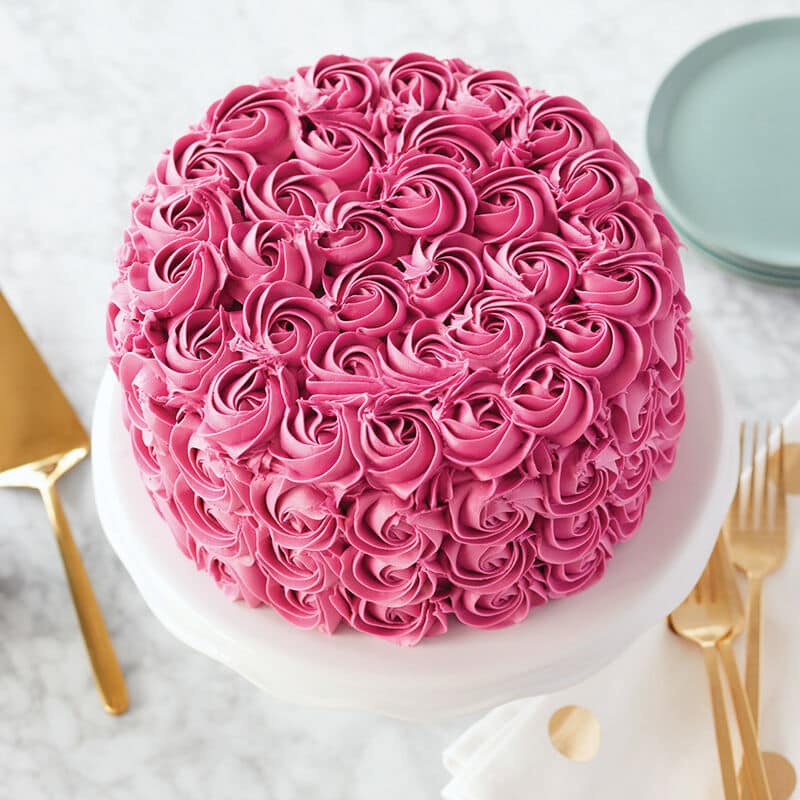 Pipe spritz cookie dough using a tip 1B for these amazing
Rosy Rosette Spritz Cookies
or pipe a tip 2C rosette covering the top of a cookie. Better yet, make both to complement your party table!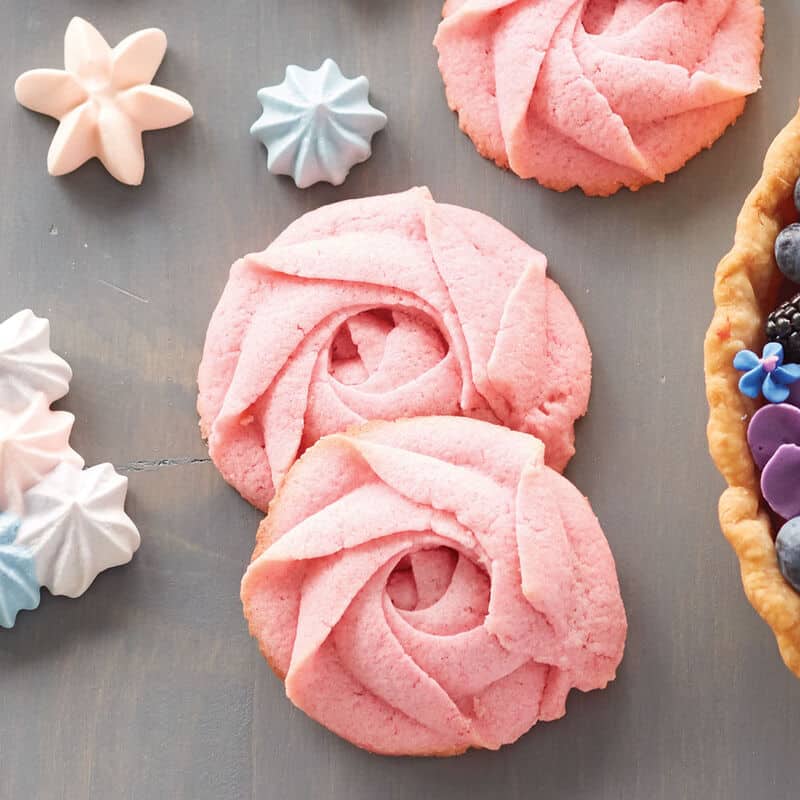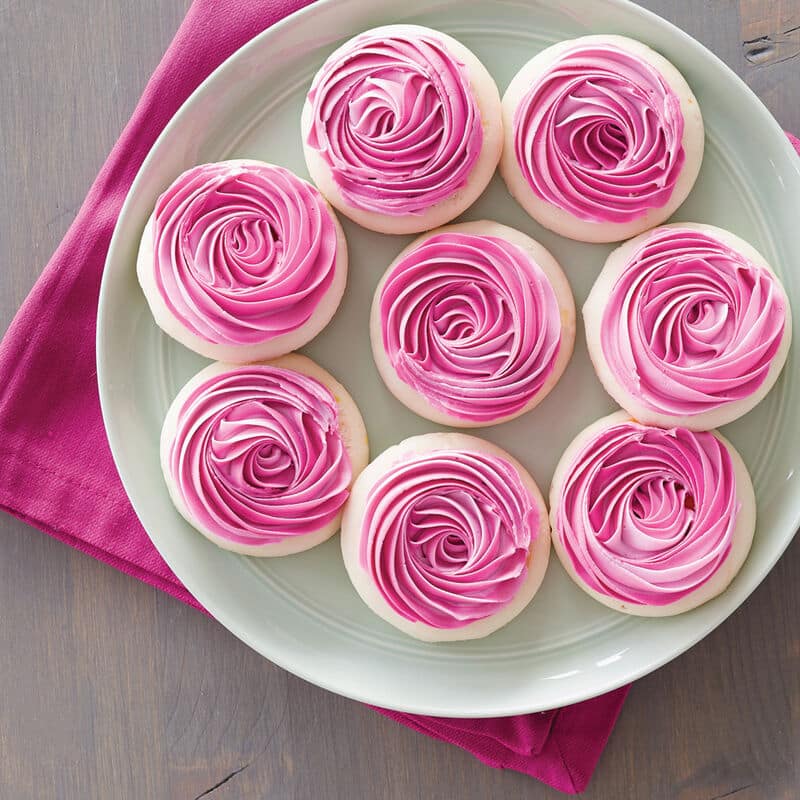 Combine stars, drop flowers and rosettes using tips 1M, 32 and 18 to make this
Crown of Flowers Cake
accented with leaves and dots. Making a cake for someone very special?  Create this
Spring Floral Bouquet of Flowers
cake using star tips 1M, 32 and 4B. This cake takes my breath away!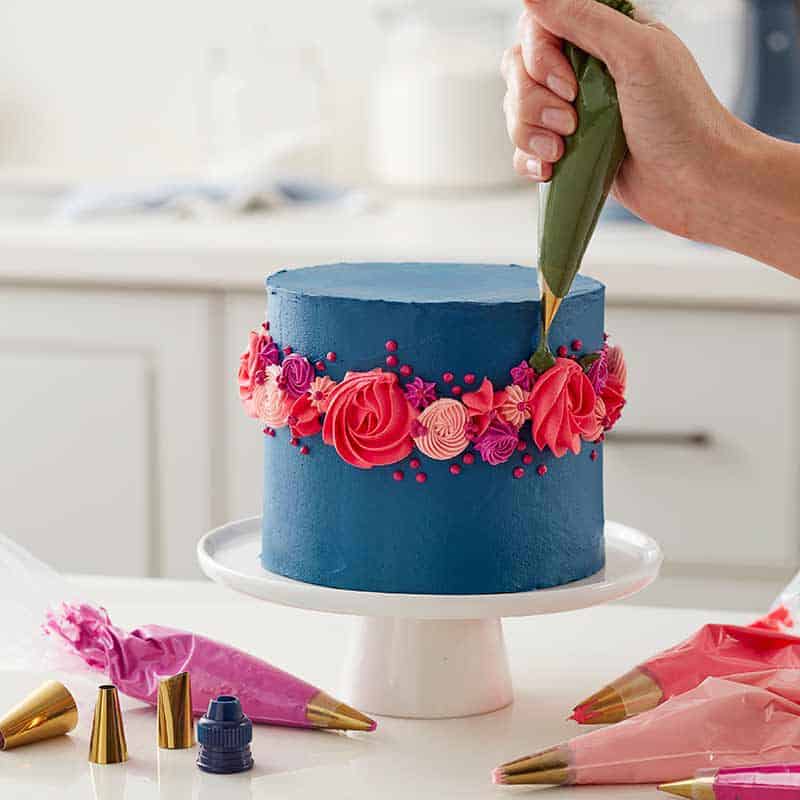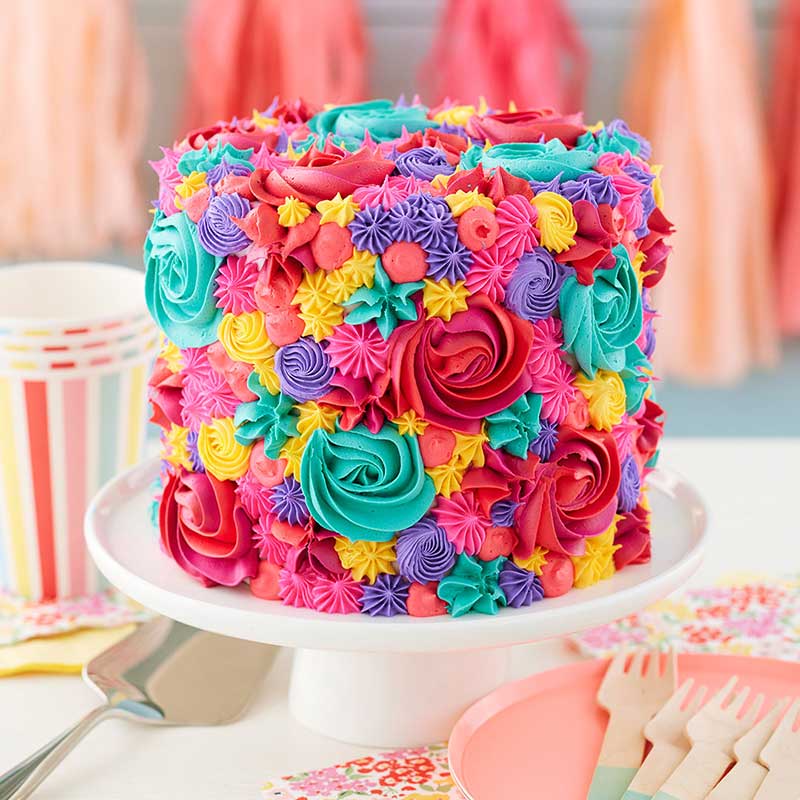 A Few More Ways to Use Star Tips
Just when you think I've covered it all, there's more!  Use the large tip 2D to pipe stars, vertical zigzags or loops to make a quick impressive cake design! Try piping tip 18 horizontal zigzag puffs from the bottom to the top in various shades of color. I promise, guests will wonder how you did it!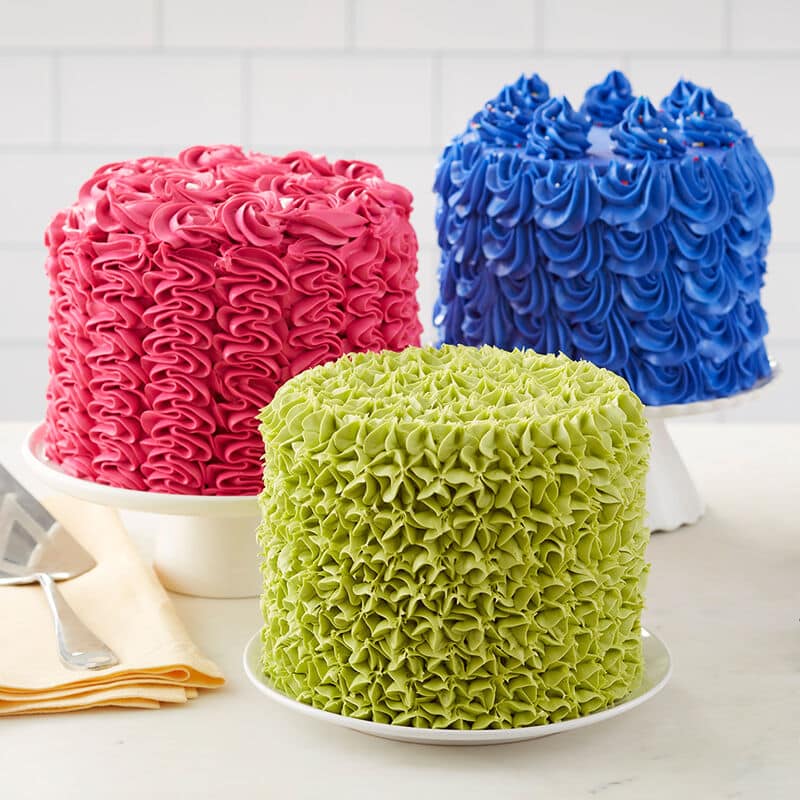 There are icing decorations like these pretty
Sunflower Power Cupcakes
that just need simple tip 18 stars piped inside the petals to complete the design.
And finally, there's no need to cut the cake with these Pineapple Pull-Apart Cupcakes piped with a tip 6B. Just arrange the cupcakes in a pineapple shape and start piping stars!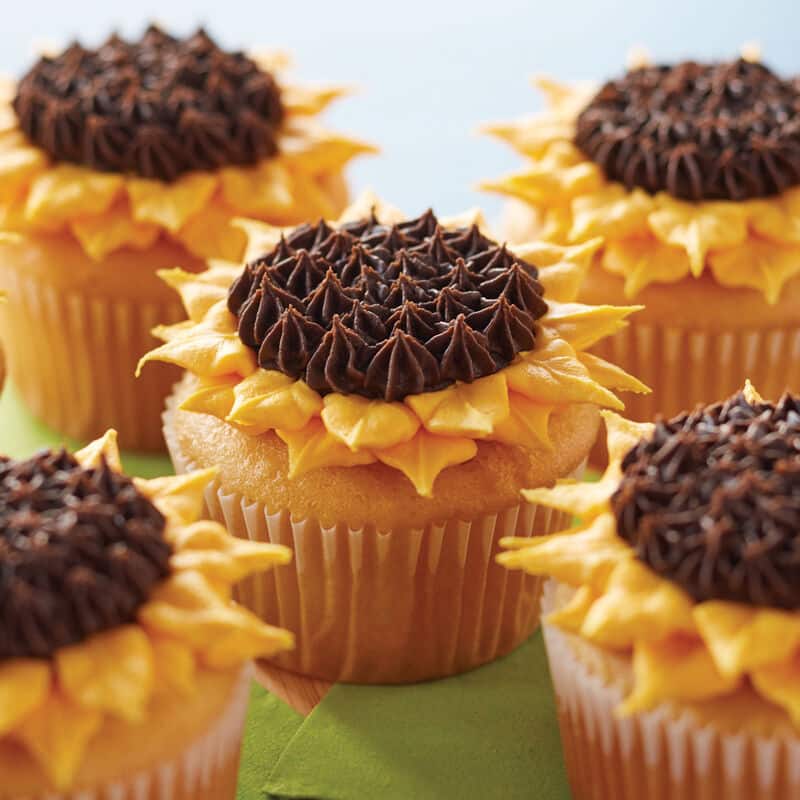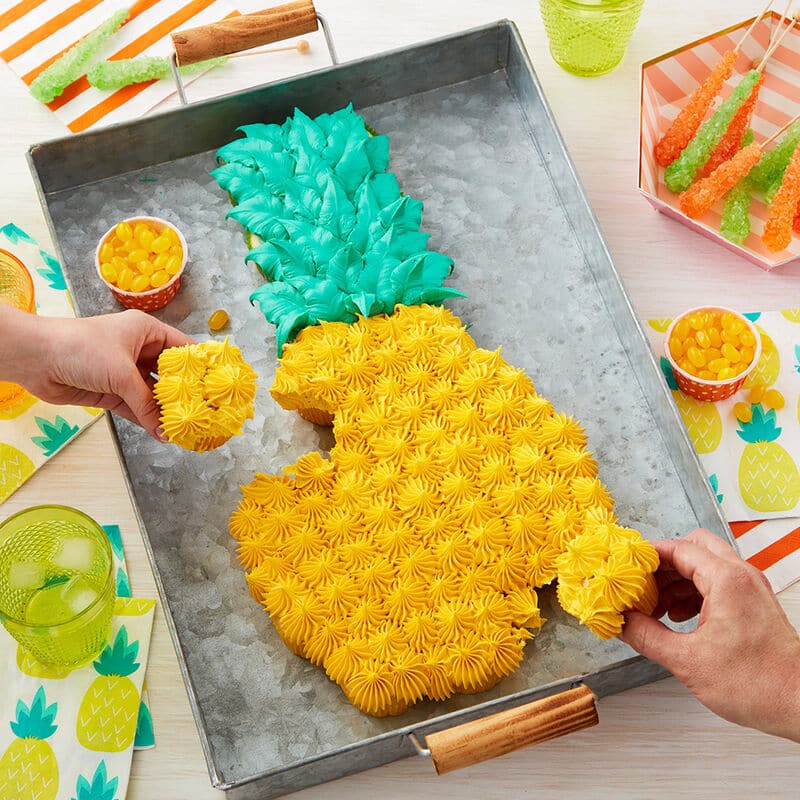 Look at all the amazing decorations you can make with star tips! These are just the highlights, there's so much more.  No matter your skill level, these are decorations you can master.
Inspire us with your star tip creations by posting a picture of your cakes and treats on Instagram and tag us @wiltoncakes.