You can pipe buttercream flowers with just one squeeze using these Easy Blooms decorating tips. No need for flower nails or waxed paper squares, simply insert the tip into your bag, fill with frosting and you're ready to start piping!
Though these tips are super easy to use, with these additional hints and tricks, you'll create life-like flowers that will make all your cakes and cupcakes bloom!
FIRST, FROSTING!
For sturdy flowers that hold their shape, you'll want to use either stiff consistency buttercream or royal icing. Medium or soft consistency icing will cause your flowers to droop and will make it hard to pull the tip away and get those stiff icing peaks.
If your buttercream icing is too soft, try mixing in a little bit of confectioners' sugar until it reaches stiff consistency.
PREPARING YOUR DECORATING BAG
Since these tips are bigger than standard decorating tips, we suggest using 16 in. decorating bags for piping your flowers. You won't need a coupler, just drop the tip in the bag and you're ready to go! This tip set comes with four tips, one large and one small mum tip, and one large and one small rose tip. The larger tips are big enough to cover one cupcake while the smaller tips are perfect for creating smaller clusters of flowers.
You can also stripe your bag with different colors of frosting to get unique and colorful flowers. Try striping the bag with a darker color, like blue or purple, then filling the center of the bag with a lighter color, like white or yellow.
A SIMPLE SQUEEZE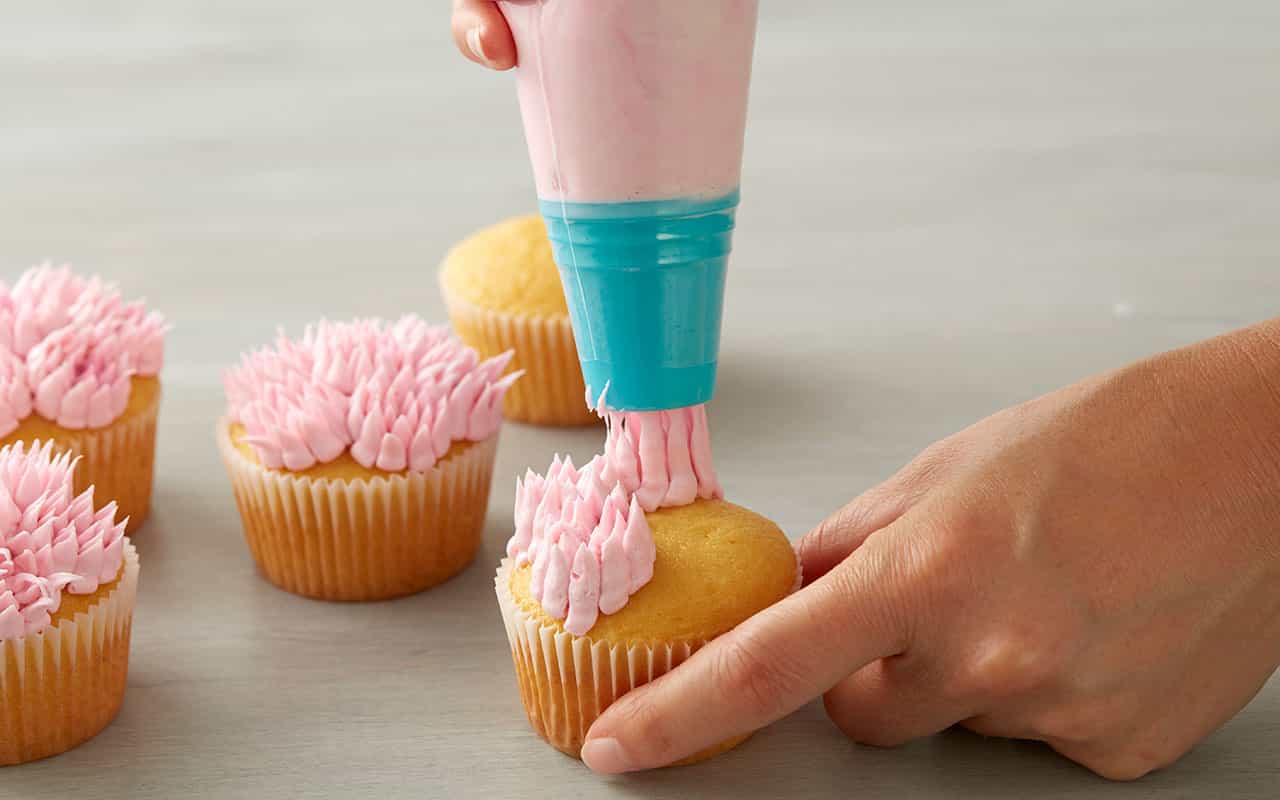 Once your bag is prepared, you're ready to start piping. There's no need to use a flower nail here, you can pipe your flowers directly onto the iced surface of your cakes or cupcakes (piping your flowers on an iced surface will help the flower attach, so we recommend icing your dessert with buttercream before piping).
Hold the bag straight up, vertical to the surface of your project. Give the bag a little squeeze to form a small base, then apply more pressure as you pull the bag straight up. Stop squeezing as you continue to pull away. The motion should feel similar to piping a pull-out star or grass. You can always try a few practice flowers on your spatula or on a cake board until you get the hang of it!
For best results, keep your flowers short. One simple squeeze should be enough to form your flower. If you're piping clusters of flowers, be sure to clean your tip between flowers to prevent buildup.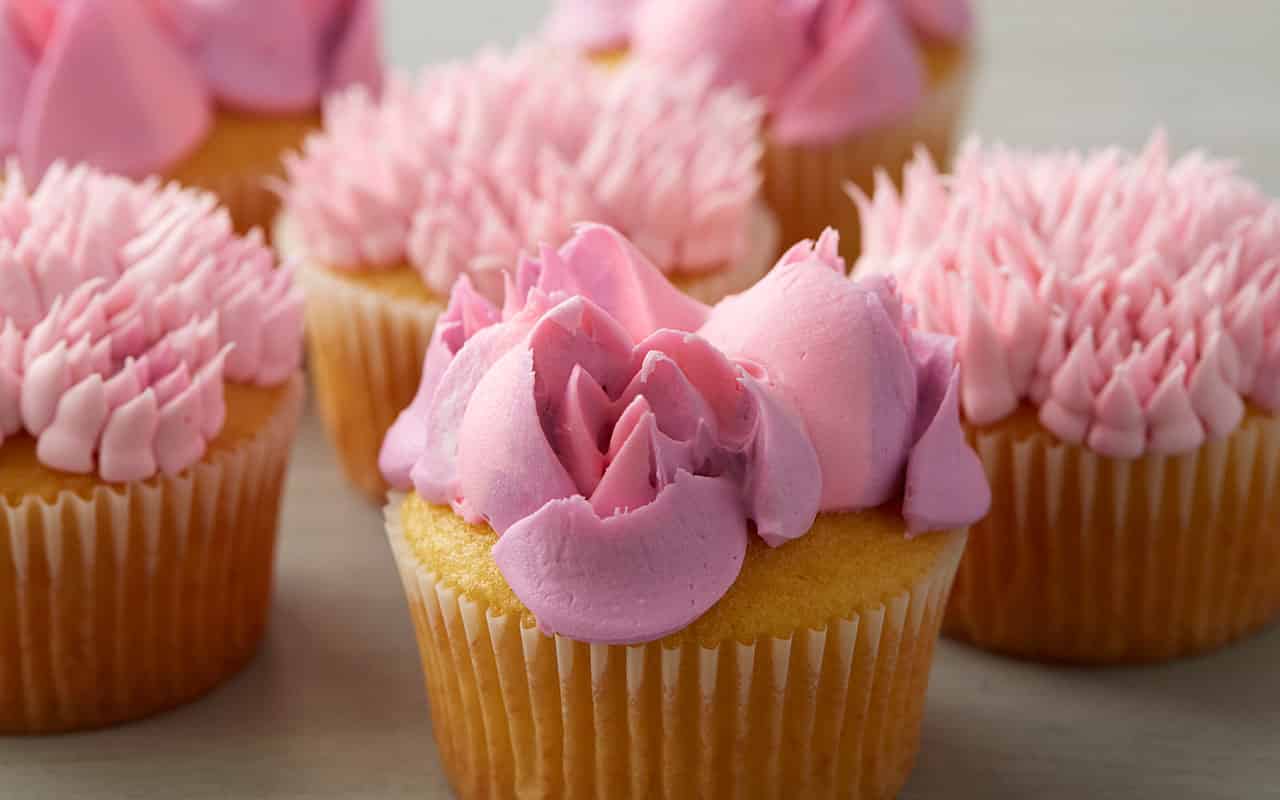 Want to see these tips in action? Check out the video above on How to Use Easy Blooms!
Now you're ready to give Easy Blooms a try! Here are a few projects and recipes to get you started!
How have you used these Easy Blooms decorating tips? Let us know in the comments below or take a picture of your Easy Blooms cake and tag us on Instagram @wiltoncakes so we can see your edible arrangements!