Rosh Hashanah is a time of celebration, where we celebrate the beginning of the Jewish New Year. The Jewish faith follows the Lunar Calendar, which typically begins in September, as the start of their new year.
Throughout the world, Jewish people, of all denominations, gather with their family and loved ones to celebrate the New Year. This holiday highlights the connection between food and Jewish tradition, showcasing many symbolic foods at the holiday meals. 
Whether a Jewish person grew up Ashkenazi (from Eastern Europe) or Sefaradi (from Spain and Portugal), everyone celebrates the holiday similarly but with some minor traditional differences, generally pertaining to food.
I love Rosh Hashanah because it's a family-focused holiday with lots of prayer, conversation at special meals (the two main meals being each night), incredible food & there are no distractions from the outside world. It spans 2 days and is one of my favorite holidays!
At the Rosh Hashanah meals, we say blessings on different foods called the "Simanim" (traditional foods that each have a representation). Here are a few of the Simanim that are a part of my family's Rosh Hashanah Meal:
Apple dipped in honey

Pomegranate Seeds

Leeks 

Fish Head 

Black Eyed Peas 

Round Challah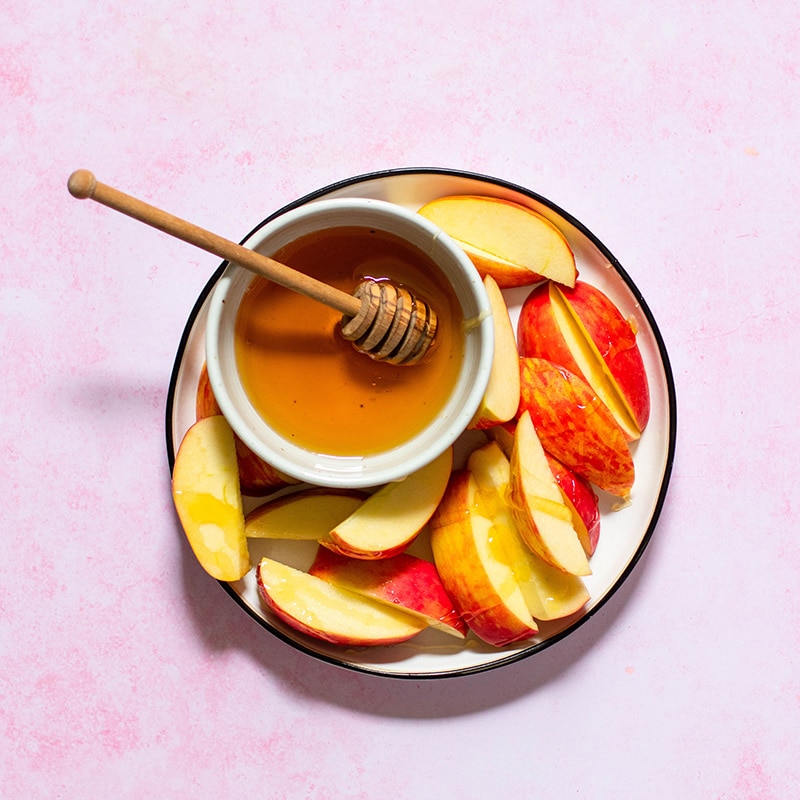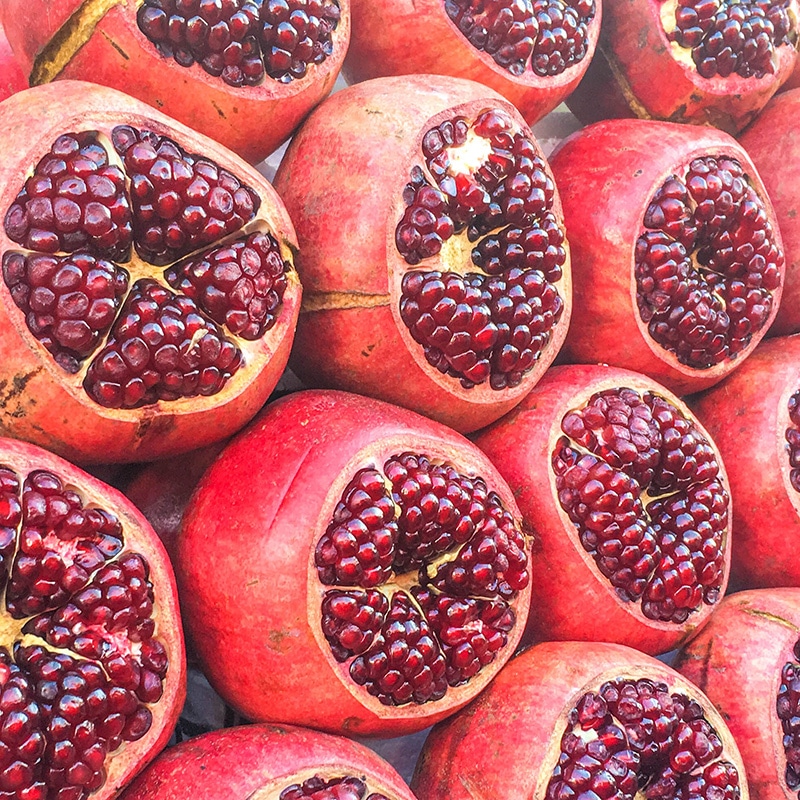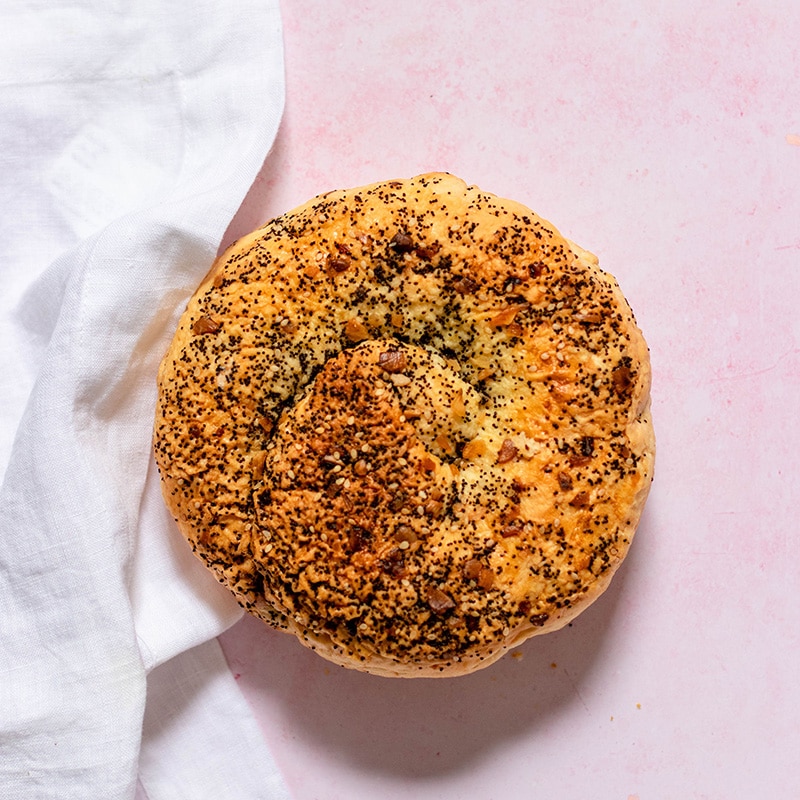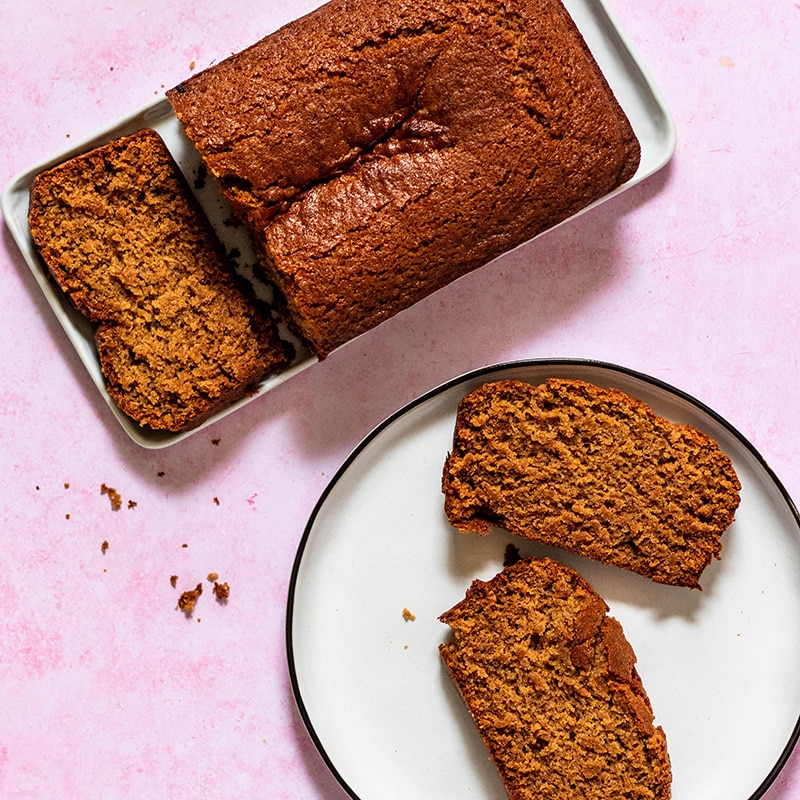 From these "Simanim", many people like to use these primary ingredients to infuse their cooking with these flavors. For example, honey cake is a very popular dessert served on Rosh Hashanah. Growing up, my best friend's mom used to make a Honey Apple Cheesecake, which incorporated the honey + apples into a new dish. Have you seen the Apple Rose trend from a couple years back? That recipe was all the rage for many Rosh Hashanah meals because of its uniqueness. Those dessert recipe variations aren't foods you'd say the special Rosh Hashanah blessings on, but they're fun for the family and always delicious! 
This year, I decided to put a spin on the classic Rosh Hashanah honey cake dessert, and created Honey Cupcakes with a Cream Cheese Frosting and Apple Pie Filling. You can make this dessert dairy or parve (the term Jewish people use who keep kosher, signifying that the food contains neither dairy or meat). I like to make these cupcakes parve so that they can be served at a meat meal (for Kosher reasons) and since I have a sensitive stomach. Of course, choose whichever ingredients (dairy or non-dairy) that work best for you!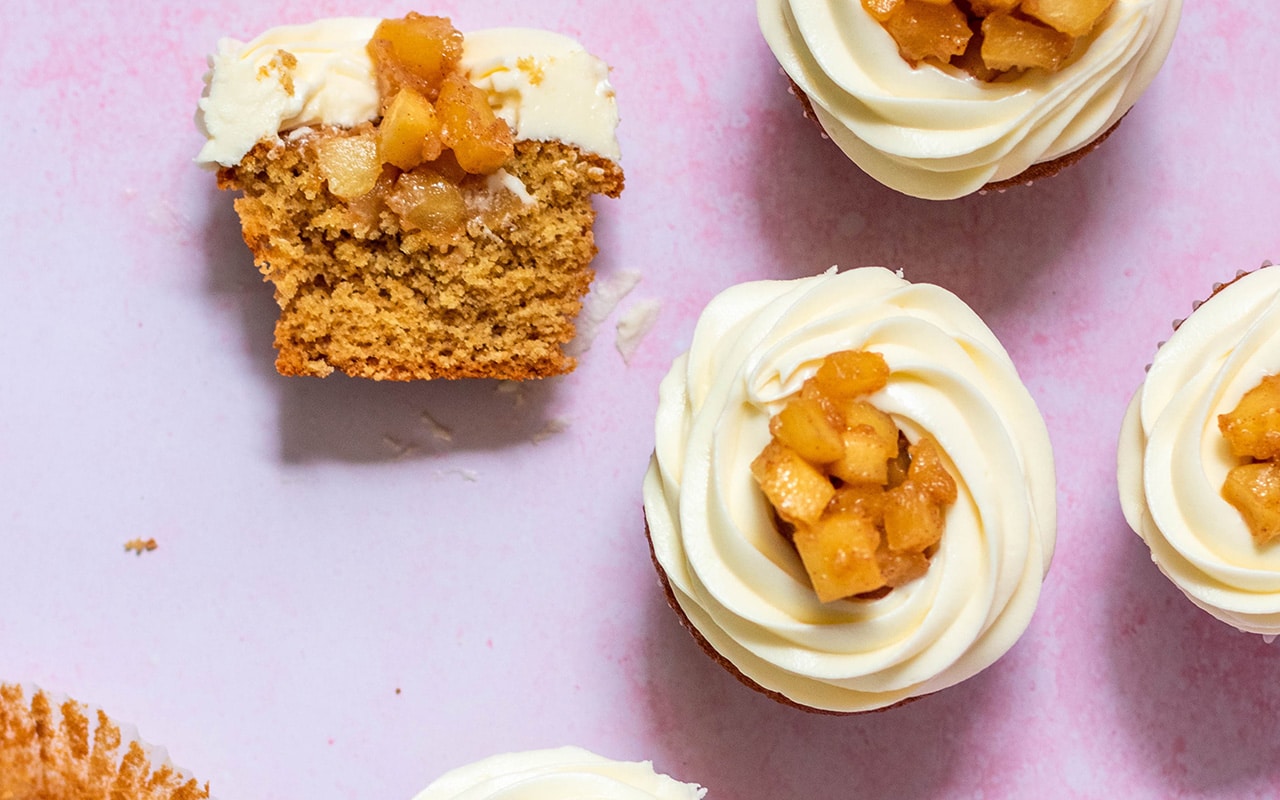 Rosh Hashanah is truly one of my favorite food holidays because of the vast variety of recipe options there are! There are no limitations when it comes to how much food one can cook and desserts one can bake for these meals. My family generally goes overboard and has loads of leftovers to freeze for the upcoming weeks, which I love!
This new cupcake recipe I created is such a favorite and I hope you try it out and maybe it will become a part of your Rosh Hashanah tradition. Whether you're Jewish or not and are  interested in learning the traditions, I think it's such a gift to learn from different cultures and explore their traditional foods.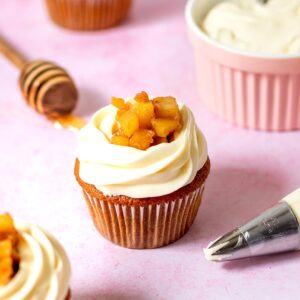 Apple Pie Honey Cupcakes with Cream Cheese Frosting
Ingredients
For the Cupcakes
1

cup

Boiling Water

1

tablespoon

Instant Espresso Coffee Granules

3 ½

cups

All-Purpose Flour or Gluten Free 1 to 1 Flour Blend

1

tablespoon

Baking Powder

1

teaspoon

Baking Soda

½

teaspoon

Salt

(fine sea salt or table salt)

1

tablespoon

Ground Cinnamon

½

teaspoon

Ground Allspice

½

teaspoon

Ground Cloves

Optional

1 ½

cups

Granulated Sugar

½

cup

Dark or Light Brown Sugar

Firmly Packed

1

cup

Vegetable Oil or Canola Oil

1

cup

Honey

3

large

Eggs

at room temperature

1

teaspoon

Vanilla Extract

½

cup

Orange Juice
For the Apple Pie Filling
¼

cup

Dark or Light Brown Sugar

packed

3

medium

Apples

cored, peeled and diced small

1

tablespoon

Fresh Lemon Juice

½

teaspoon

Ground Cinnamon

¼

teaspoon

Salt

2

tablespoons

Unsalted Butter

(dairy or plant-based)

2

teaspoons

All-Purpose Flour

or corn starch/tapioca starch for a gluten free version
For the Frosting
12

ounces

Unsalted Dairy or Vegan Butter Sticks

1 1/2 Sticks, Room Temperature

12

ounces

Cream Cheese

(Dairy or Non-Dairy), Softened

6 - 7 ½

cups

Powdered Sugar

(Confectioners' Sugar)

5`

tablespoons

Honey
Instructions
Make the Cupcakes:
Preheat the oven to 350°F and line two 12-count Texturra Performance Non-Stick Bakeware Muffin Pans with cupcake liners. Set aside.

In a liquid measuring cup, mix boiling water with espresso powder. Set aside.

In a large bowl, whisk together the dry ingredients including the flour, baking powder, baking soda, salt, cinnamon, allspice, cloves, granulated sugar, and brown sugar.

Next, in a medium bowl, whisk together the liquid ingredients including the oil, honey, eggs, vanilla extract and orange juice. Mix until it just starts to come together.

Pour the liquid mixture into dry ingredients and mix just until it becomes lumpy.

Then, add in the water-espresso mixture (it's ok if it's still hot) and whisk the batter until everything is combined.

Scoop about 1/4 cup of batter into each muffin liner, making sure each muffin cavity is 3/4 filled. This will make approximately 28-32 muffins, so you may need to bake the muffins in batches.

Bake muffin for 18-20 minutes or until a toothpick inserted in the center comes out clean. Allow to cool completely before icing.
Make the Apple Pie Filling:
In a medium saucepan over medium heat, combine the brown sugar, diced apples, lemon juice, cinnamon, salt and butter. Heat until bubbly and apples are softened about 8-12 minutes, mixing frequently.

Mix gluten free flour with 2 tablespoons of water in a small bowl.

Once the apples have softened, mix in the flour-water mixture over low heat. The mixture will quickly become super thick. After 1-2 minutes remove from heat and allow to cool.
Make the Frosting:
In a bowl of a stand mixer fitted with a paddle attachment or in a bowl with a handheld electric mixer, beat together the butter and cream cheese until fluffy, about 3-5 minutes. Scrape down the sides of the bowl halfway through to ensure everything is well incorporated.

Add the honey and mix for 1 minute.

With the mixer on low speed, add the confectioners sugar 1 cup at a time.

Once all the confectioners sugar is added and incorporated enough that it shouldn't splatter everywhere, turn the mixer to medium speed and beat the buttercream for 5-8 minutes until white and fluffy.
Decorate the Cupcakes:
Once cupcakes are fully cooled use a paring knife to slightly core the center of the cupcake or use an apple corer to remove the center. Don't remove the cake all the way at the bottom though. We are just looking to make a well in the cupcake.

Fill the center of each cupcake with a generous amount of the cooked apple filling, making sure to pile it high in the center.

Then, place the buttercream into a Wilton Piping bag fitted with a 1M star tip and pipe two rings of icing around the apple filling. Add more apple filling to the center if needed.

Decorate all cupcakes with icing and store in an airtight container on the counter (if the weather is cool) for 1 day, or in the fridge for up to 5 days. Allow cupcakes to come to room temperature about 20 minutes before serving!
Notes
You can freeze the baked cupcakes for later and fill and decorate when ready to serve!
Tried this recipe?
Take a picture and tag us @WiltonCakes on Instagram