A dollop of this stabilized whipped cream frosting is all you need to take your dessert from ordinary to extraordinary. This creamy and delicately sweet whipped cream frosting is perfect for piping onto your favorite cakes, cupcakes, other desserts and fruit!
Since this whipped cream frosting is stabilized, it holds its shape after use making it easy to pipe the perfect swirl. With only four ingredients, this light and fluffy whipped cream icing is good enough to eat on its own. 
Stabilized Whipped Cream Frosting Troubleshooting
Why is my whipped cream frosting not reaching stiff peaks?
Heavy cream whips the best when it is chilled and the bowl and tools (whisk or whip attachment) are also chilled. If the cream gets too warm, it won't whip well
How long does whipped cream frosting last?
For best results, keep whipped cream frosting in the refrigerator when not in use. Refrigerated in an airtight container, this frosting can be stored for up to 2 days.
Can you make stabilized whipped cream in advance?
This recipe can be made a day or two in advance.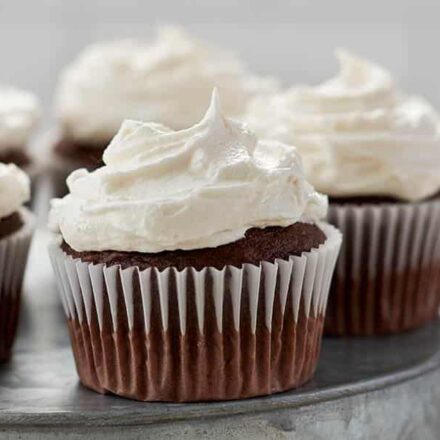 Stabilized Whipped Cream Frosting
This luscious stabilized whipped cream frosting is creamy, lightly sweet and sure to become a favorite frosting recipe. Since this whipped cream frosting is stabilized, it holds its shape making it perfect for piping onto cakes, cupcakes and other desserts.
Equipment
Large Mixing Bowl

(chilled)

Electric Stand Mixer or Hand Mixer
Ingredients
1

cup

heavy whipping cream

(8 oz)

2

tablespoons

powdered sugar

(confectioners' sugar)

½

teaspoon

vanilla extract

2

tablespoons

clear piping gel
Instructions
In large chilled bowl, combine heavy cream and sugar. Beat with electric mixer with whisk attachment on high speed until soft peaks form.

Add piping gel and vanilla; continue to whip until stiff peaks form. Do not overbeat.
Video
Notes
Use chilled tools and ingredients: Chilled tools and ingredients build the thickness of stabilized whipped cream, making for easier decorating. Whipped cream stays cold longer and produces more distinct decorations.
Piping with the Dessert Decorator Ultra: If piping with the Dessert Decorator Ultra, place the stainless steel cylinder in the freezer before use.
Avoid overwhipping: overwhipping will dry out the recipe and separate the cream, turning it into butter.
How to color: Whipped cream doesn't color very well as it doesn't have the same fat content as buttercream. When adding color to whipped cream, we recommend adding it at the beginning (while the cream is liquid). Expect the color to be a softer after it is whipped.
Tried this recipe?
Take a picture and tag us @WiltonCakes on Instagram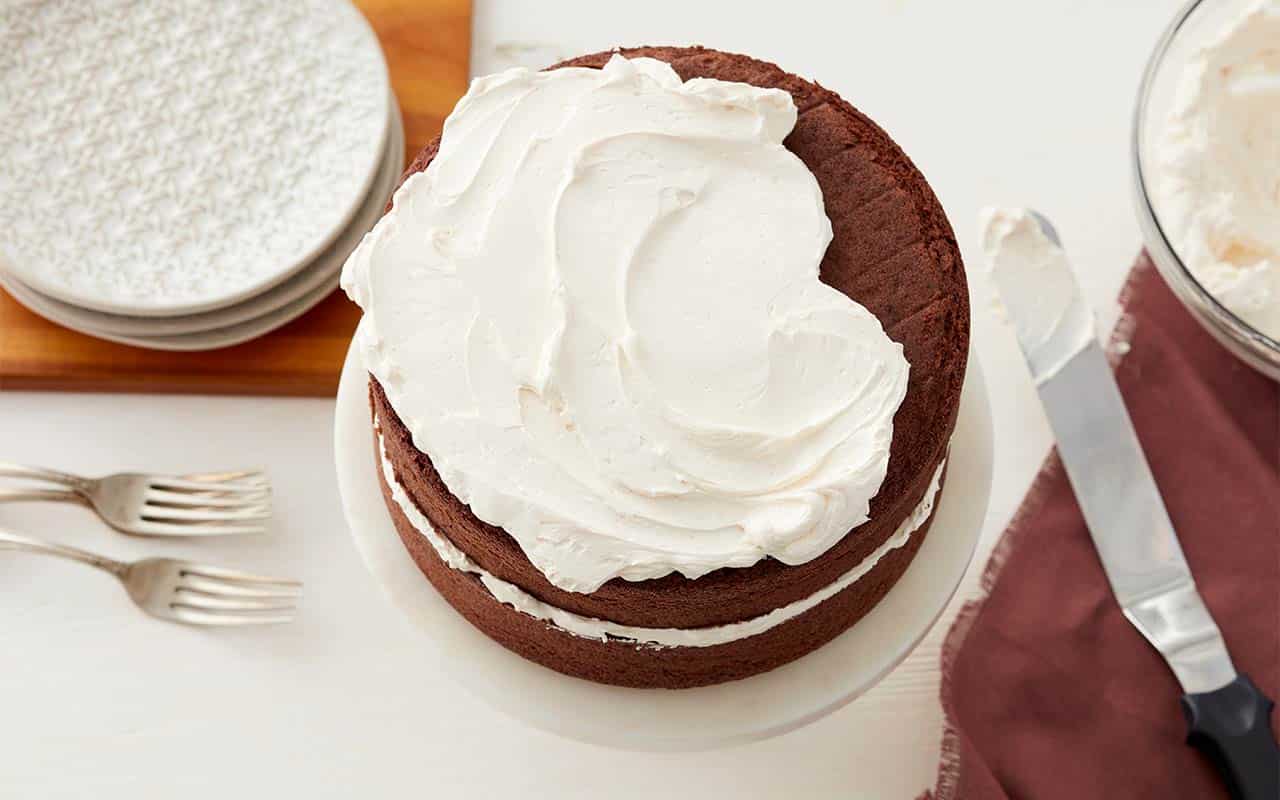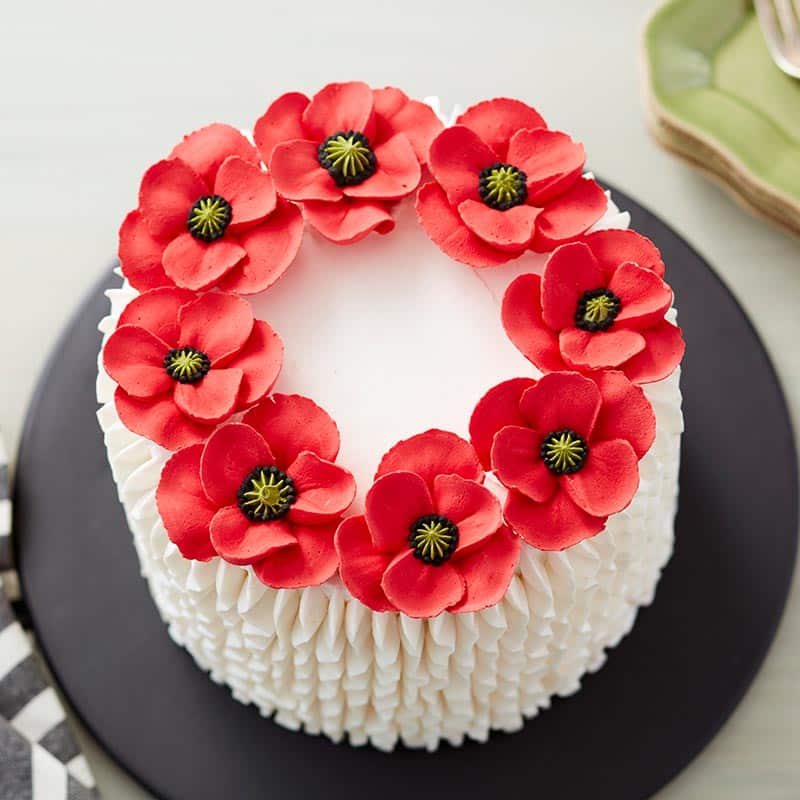 Buttercream Frosting Consistency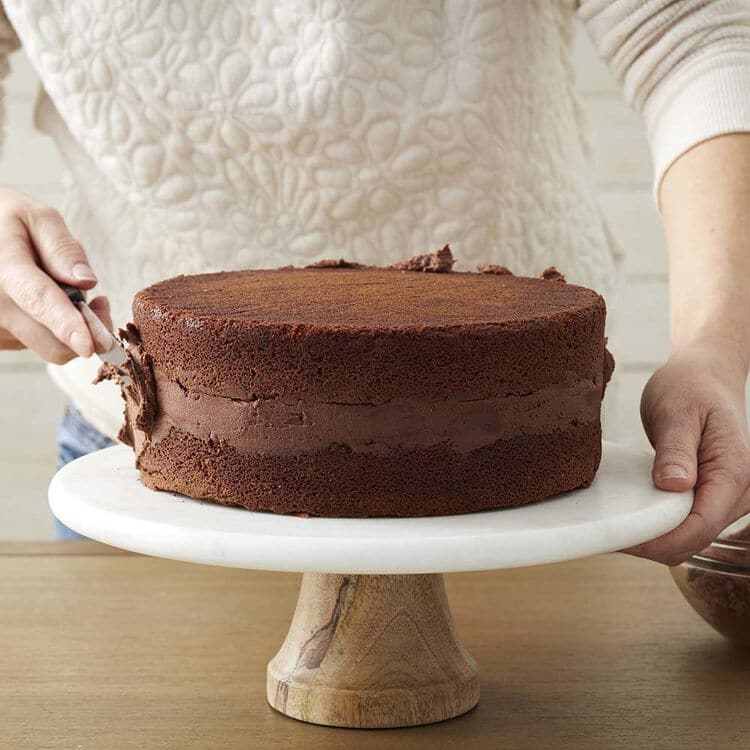 The Best Chocolate Cake Recipe from Scratch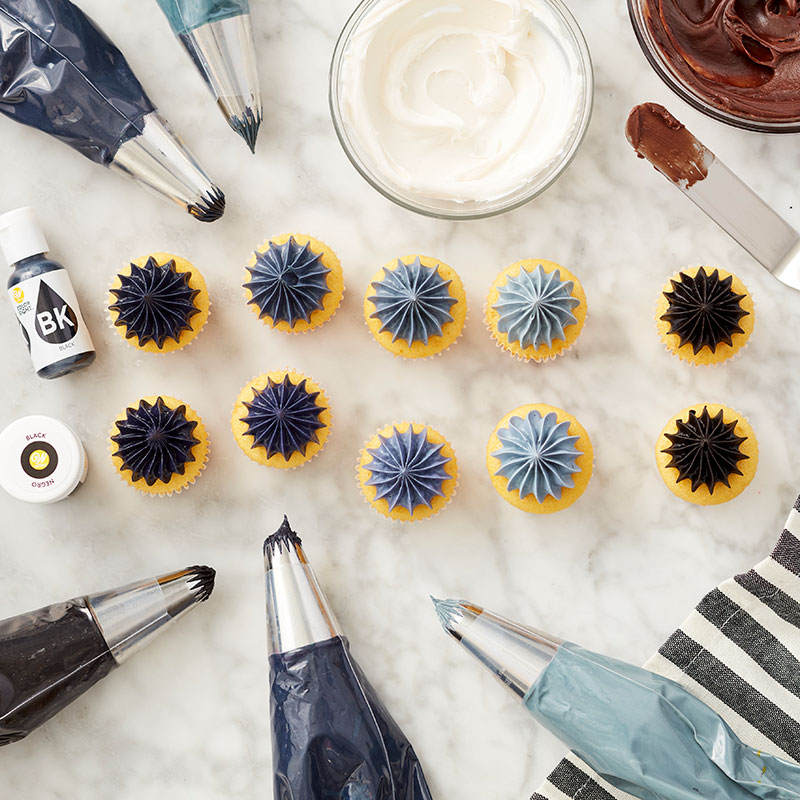 How to Make Black Frosting