Here are the top 10 baking and decorating trends we're expecting to take off in the next year. From the resurgence of buttercream transfers to getting creative with cookie cutters, 2020 is about to be your sweetest year yet!
With a new year only a couple weeks away, there's already so much to look forward to in 2020. For bakers and decorators, that list just got a little longer!
Semi-Homemade for the Win
Sometimes we just don't have the time to make a cake from scratch. When pressed for time, there's no shame in going for a boxed cake mix. Not only are they reliable, but they help keep prep and cleanup to a minimum, which is great for busy households. However, you can still give your cake that homemade taste even when using a box mix!
This Pound Cake from a Cake Mix recipe uses a few simple ingredients to help elevate a traditional boxed cake mix to give it that fresh-from-the-bakery taste.
Make It Your Own
Whether it's for dietary needs or to broaden creativity in the kitchen, bakers are taking recipes to new heights by adding their own twist on a familiar favorite. It can be as simple as adding something new to your favorite chocolate chip recipe or swapping out vanilla extract for almond extract in your white cake batter. Who knows, you may even find it's better than the original!
Ready to try it out for yourself? This Simple Scone Recipe for Beginners is begging to be customized! Try adding sweet ingredients, like dried fruits and chocolate, or savory ones, like herbs and cheese.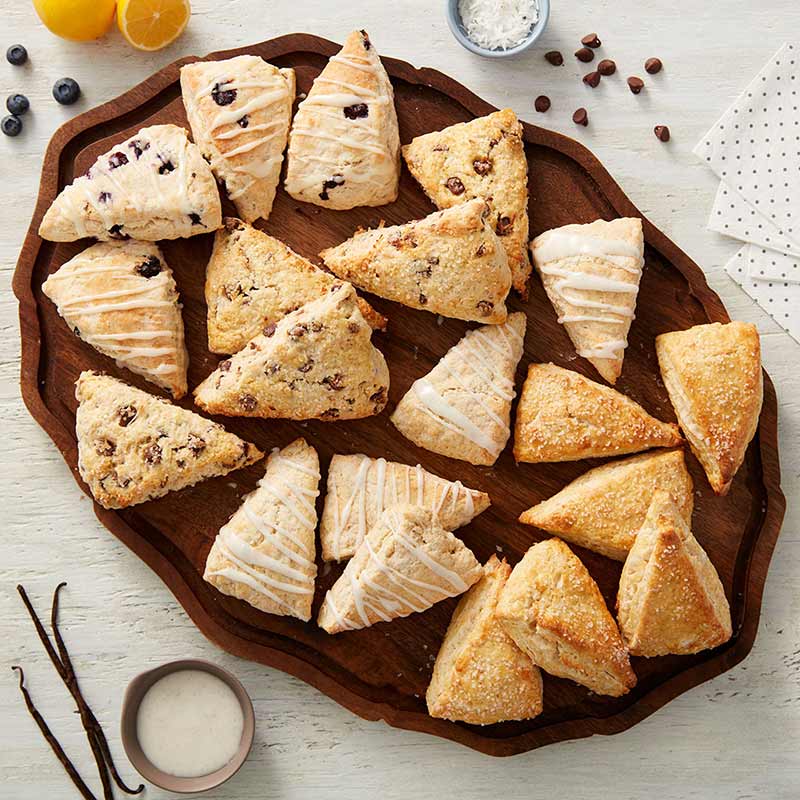 The Spatula is the New Paint Brush
That trusty 9 in. spatula just found a new purpose – as a paint brush. No need to prep a ton of bags and tips, with an angled spatula, you can create amazing 'painted' designs on buttercream and fondant cakes.
This rainbow cake from Whitney DePaoli of @sugarandsparrowco showcases the true beauty of this decorating technique. You can also use the tip of the spatula to paint flowers, like on this Summer Blooms Buttercream Flower Cake or use the tip of a tapered spatula to create thinner leaves and petals, like on this Easy Painted Buttercream Flower Cake.
Check out How to Spatula Paint with Icing for step-by-step instructions and a variety of inspiration!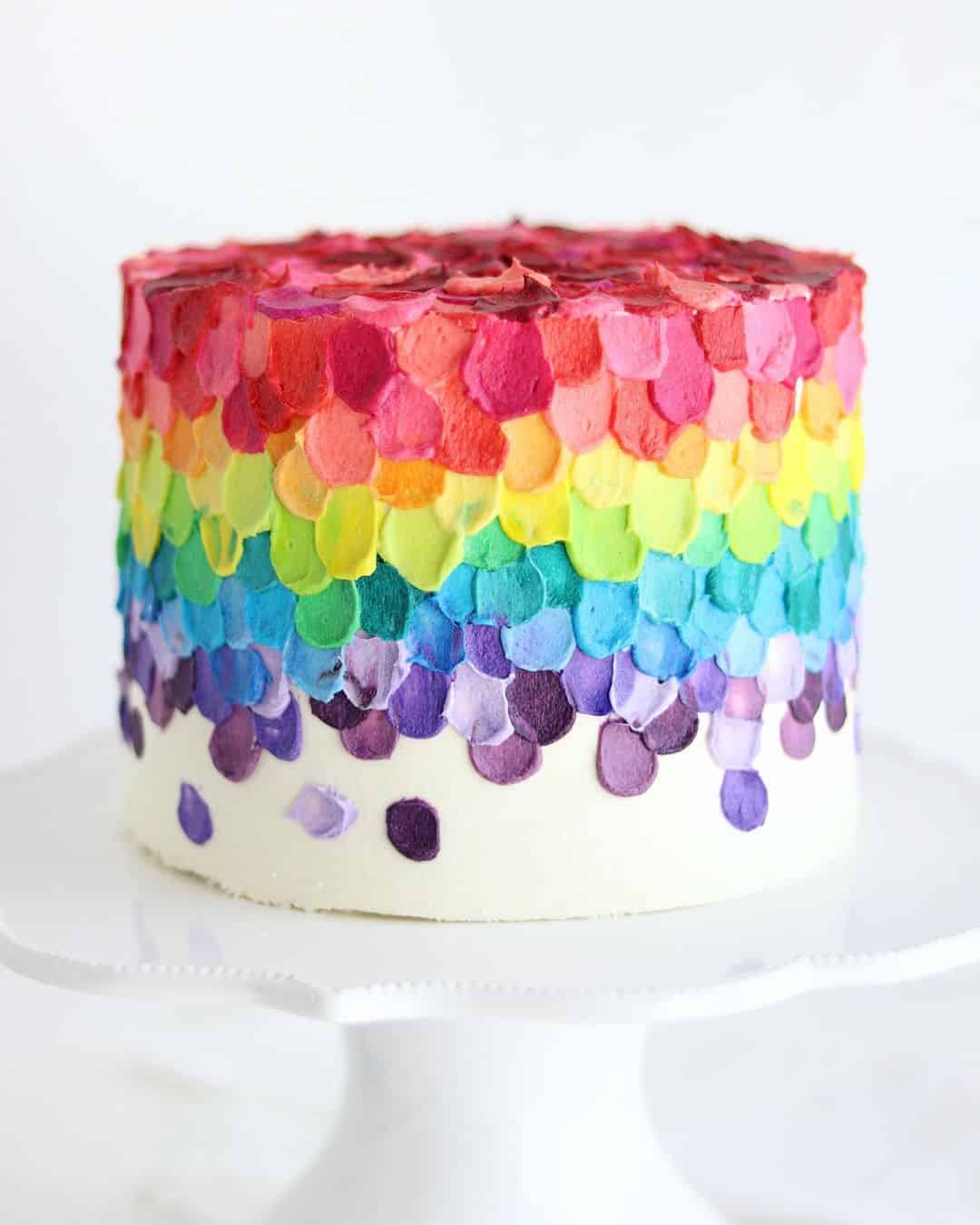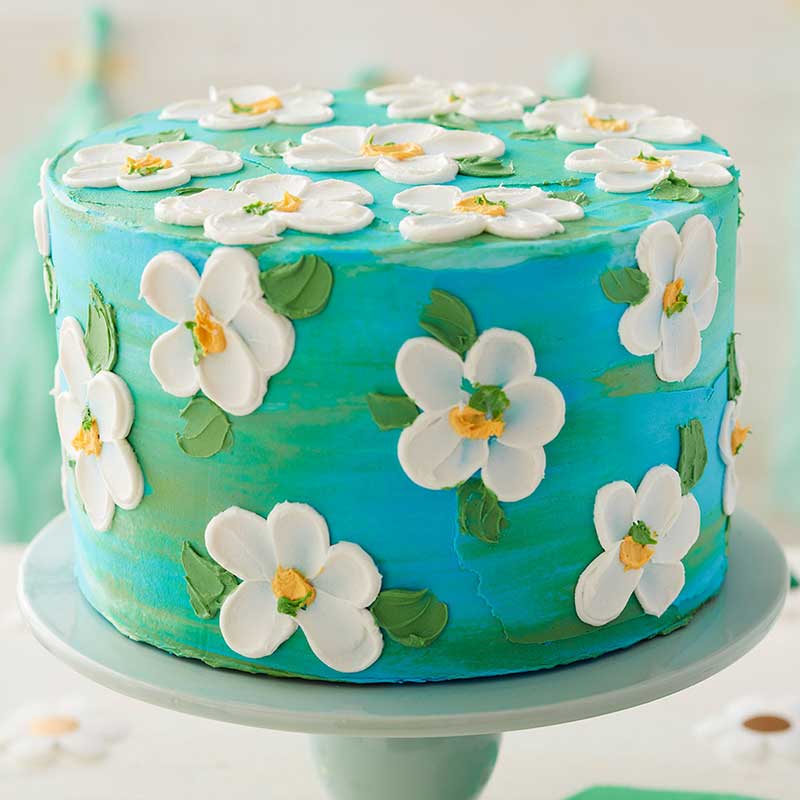 Buttercream Transfers are Cool Again
Piping a character on a cake can be intimidating for a lot of decorators, but buttercream transfers make it as easy as tracing a pattern! Simply print out a mirror image of your design, then cover it with waxed paper. Outline and fill in the design with buttercream and place it in the freezer to harden. When you're ready to decorate, just place the design on your cake and carefully remove the waxed paper. Decorating done!
To see this technique in action, check out this video on How to Decorate with Frozen Buttercream Transfers.
Flowers and Zigzags and Swirls, Oh My!
Add amazing texture and style to your cakes and cupcakes by putting all those decorating tips to use! Rosettes, swirls, zigzags and drop flowers look great on their own, but when you combine them all together on one cake, you've got a dessert with serious star power!
These cupcakes from Ellen Bright of @milkandwaterbakingco feature beginner piping techniques but look stunning when completed.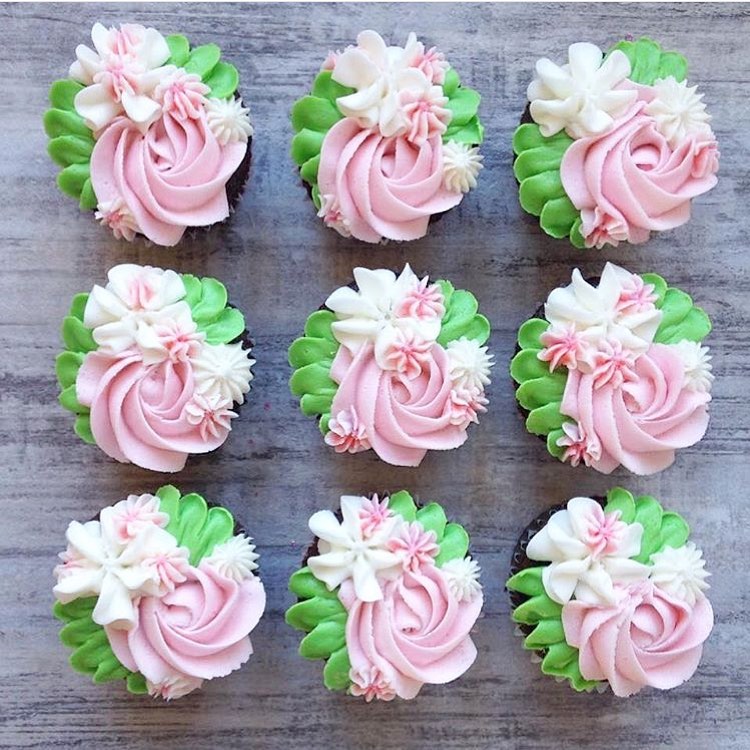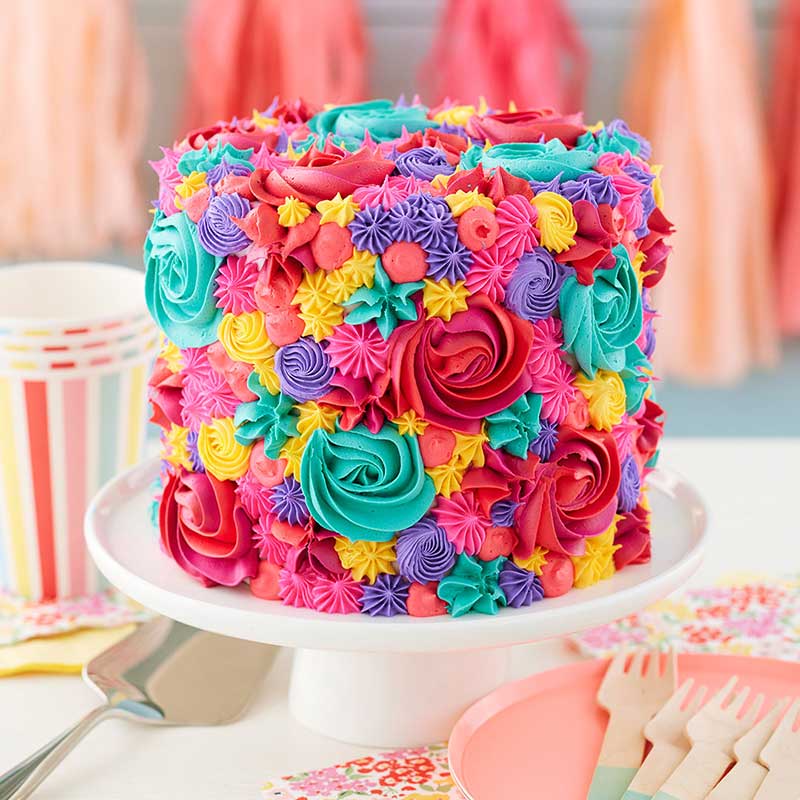 Decorating Trends are Better Together
When you can't decide between a painted spatula cake or a fault line cake, do them both! By combining decorating trends, you can create a cake completely unique to you.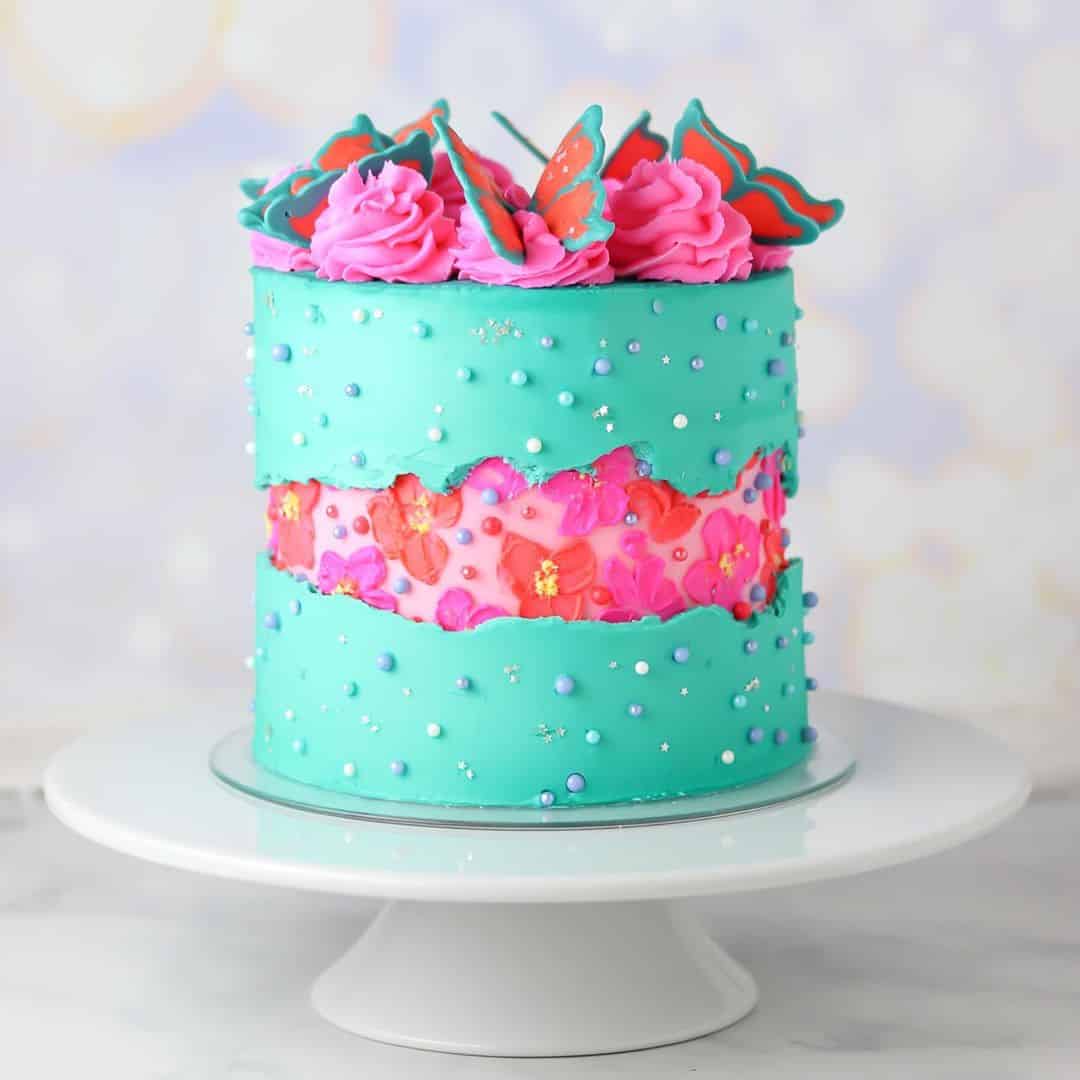 This cake by Sheri Wilson of @sheri_wilson_ combines spatula painting with the fault line technique for a dessert that is truly incredible. You can also use an icing comb to add a colorful rainbow to your dessert, like this Rainbow Fault Line Cake.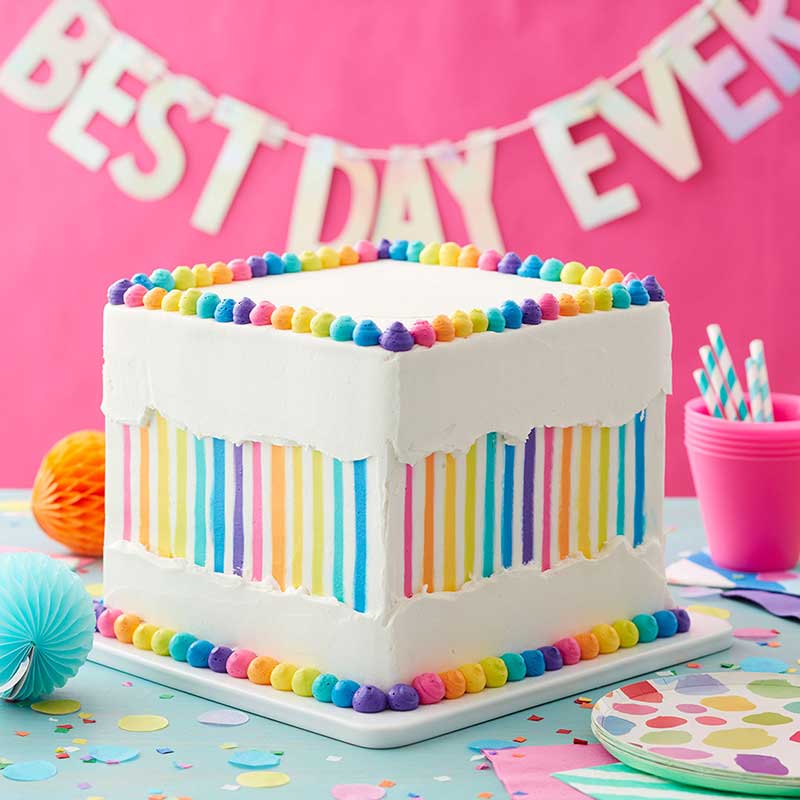 Stun with Stencils
You can add flowers, leaves, animals and more to the sides of your cake by creating your own buttercream stencils. Cut out your shapes from waxed paper, then gently lay them over your iced cake. Use a spatula to cover them with buttercream frosting, then gently pull the stencil off the cake.
Want to see this trend in action? Check out this amazing Neon Summer Cake by Roxie Star of @roxstarbakes.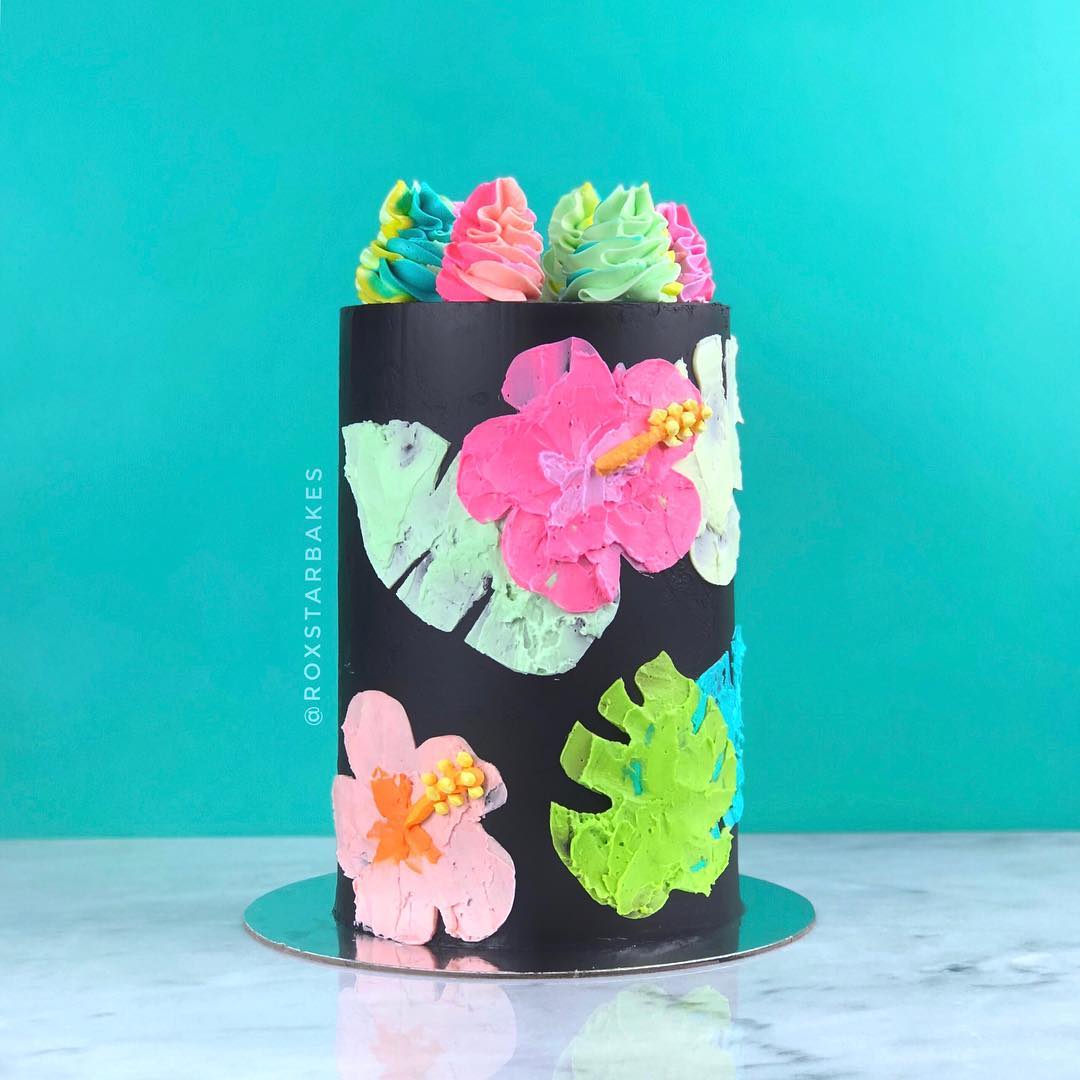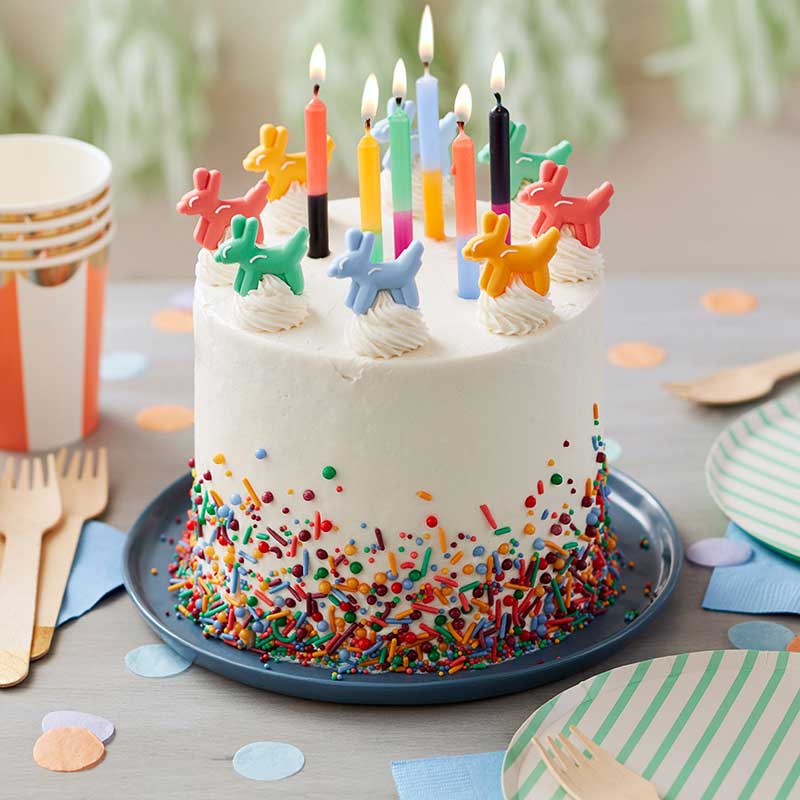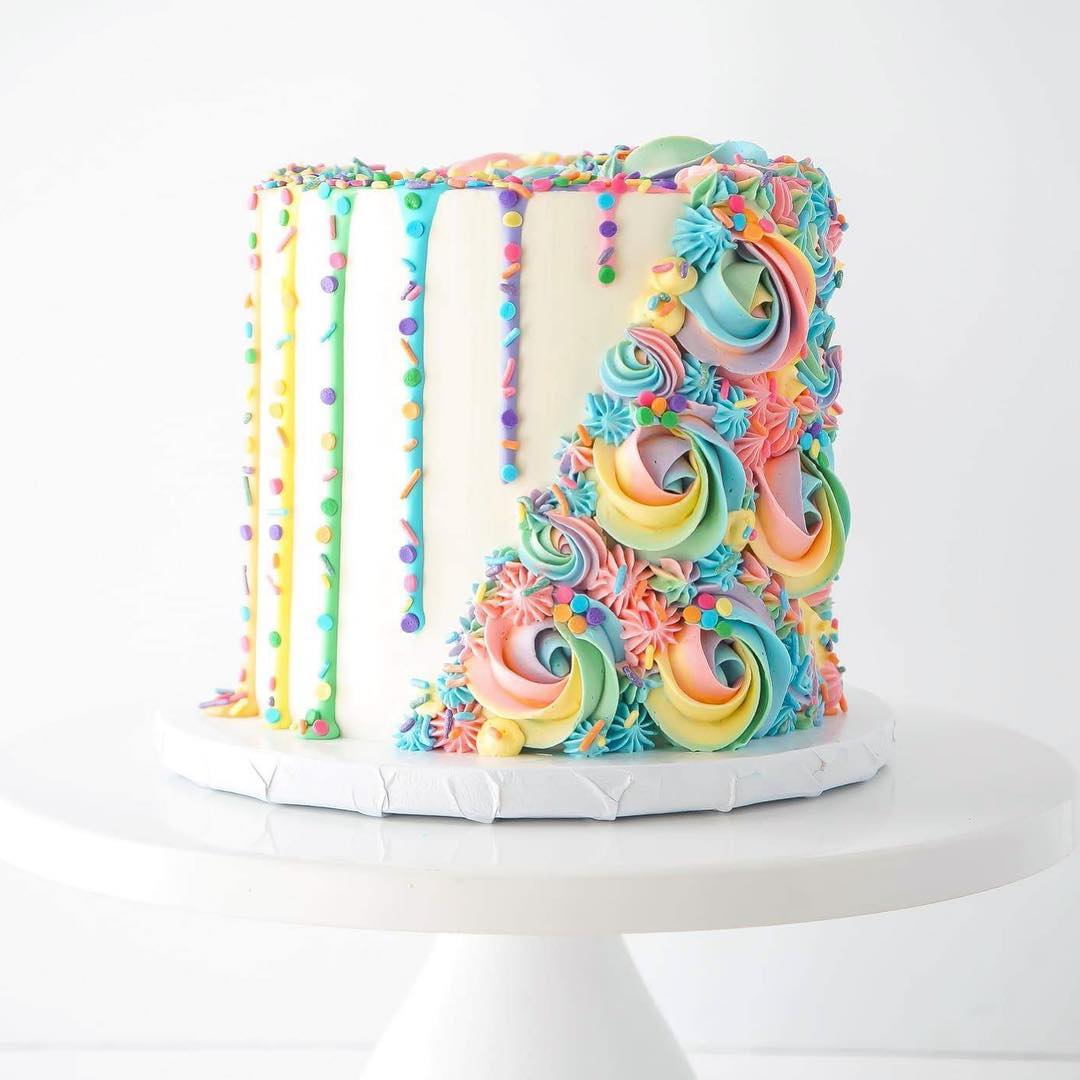 Cookie Cutters — for Cake Decorating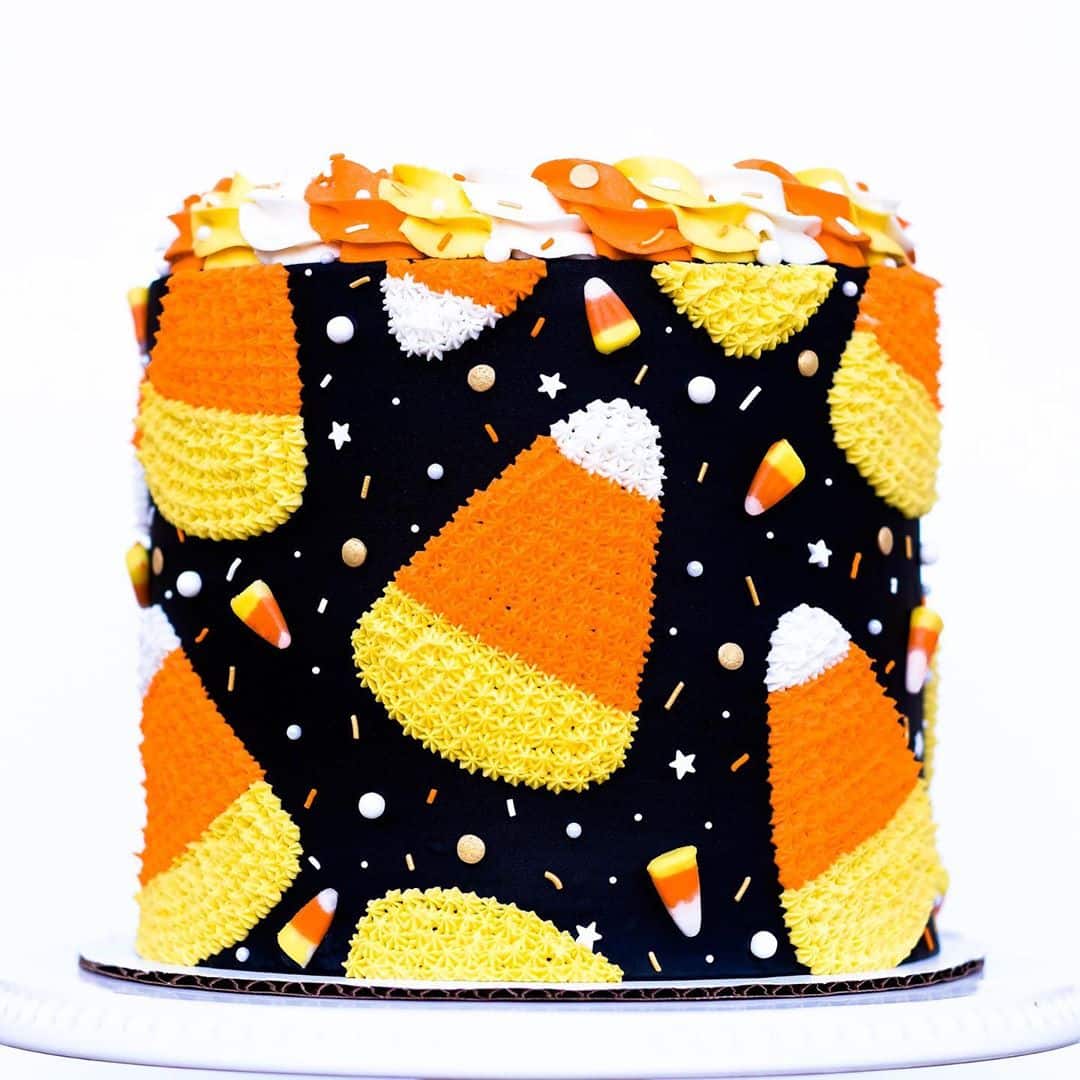 Those cookie cutters in your drawer may be more versatile than you think. With a little creative thinking, you can put the tools you already own to use in other ways. Use a cookie cutter as a guide for a star fill-in design, like on this Candy Corn Cake by Rachel Fujihara of @frostedujicakes, or use some leftover baking cups as cupcake toppers, like on these Bright Neon Party Hat Cupcakes.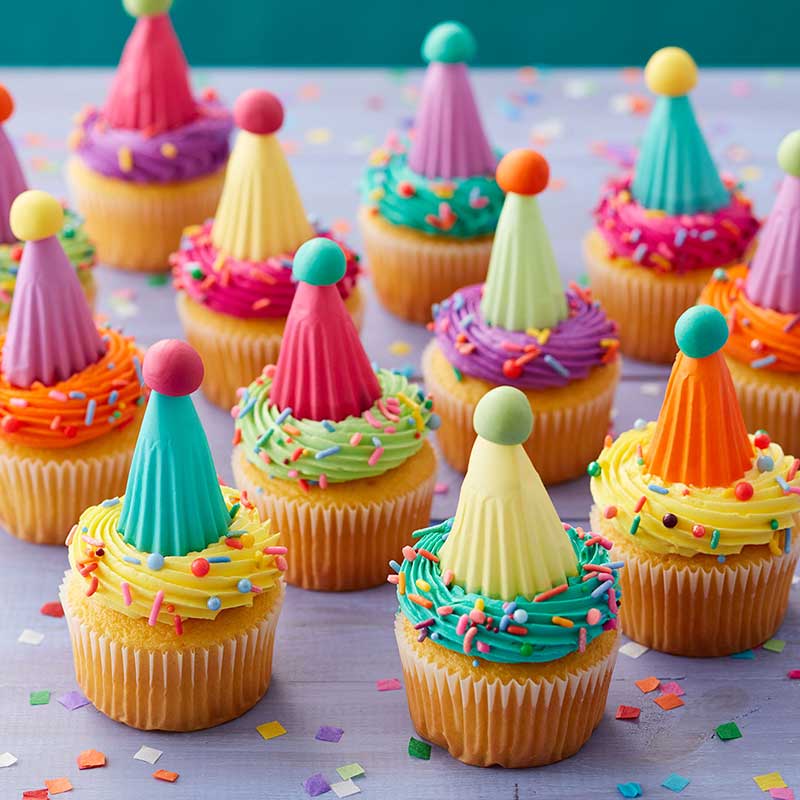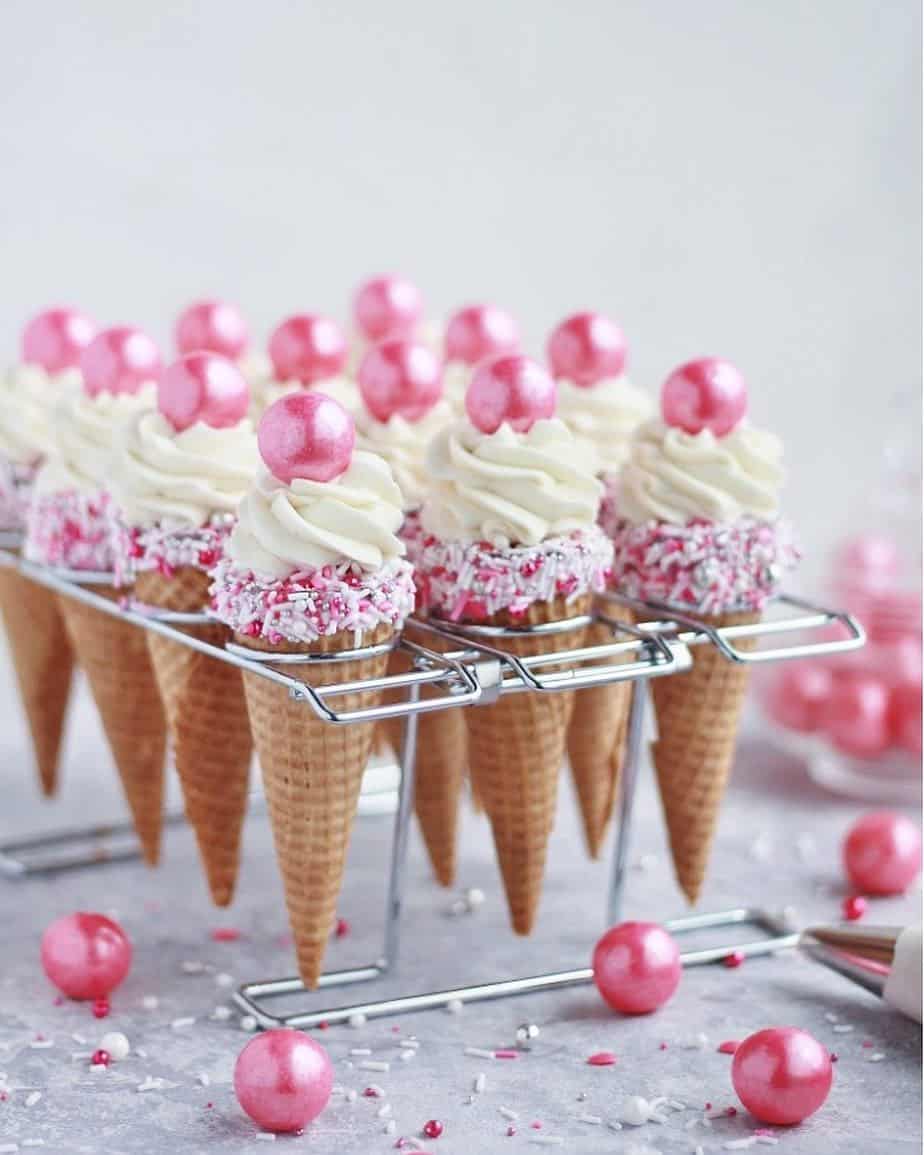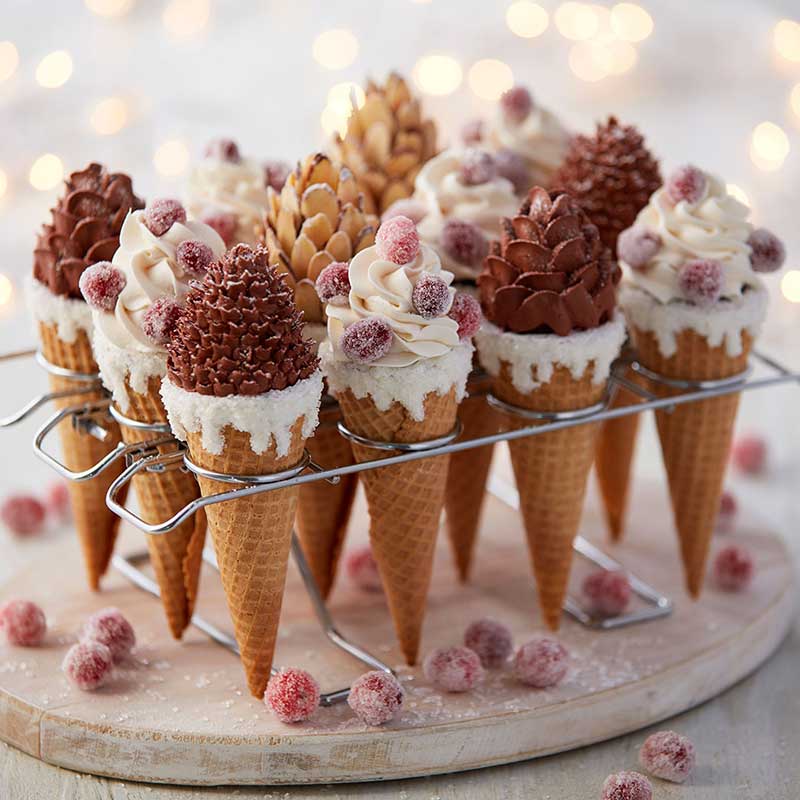 Which of these trends are you most looking forward to in 2020? Let us know in the comments below, or if you've tried one already, share a picture of it on Instagram and tag us @wiltoncakes.