Cream cheese is the ideal kitchen staple. This creamy concoction can shine as the star of a recipe or play a subtle supporting role as an integral ingredient folded into the batter. Here are some of our favorite cream cheese desserts, ranging from classic cheesecake to pumpkin rolls.
2. Perfect Red Velvet Cake
Wow your guests with this surprisingly easy red velvet cake recipe. Tangy cream cheese frosting is the tasty final touch on this smooth, soft, moist classic. You'll find yourself making this cake again and again.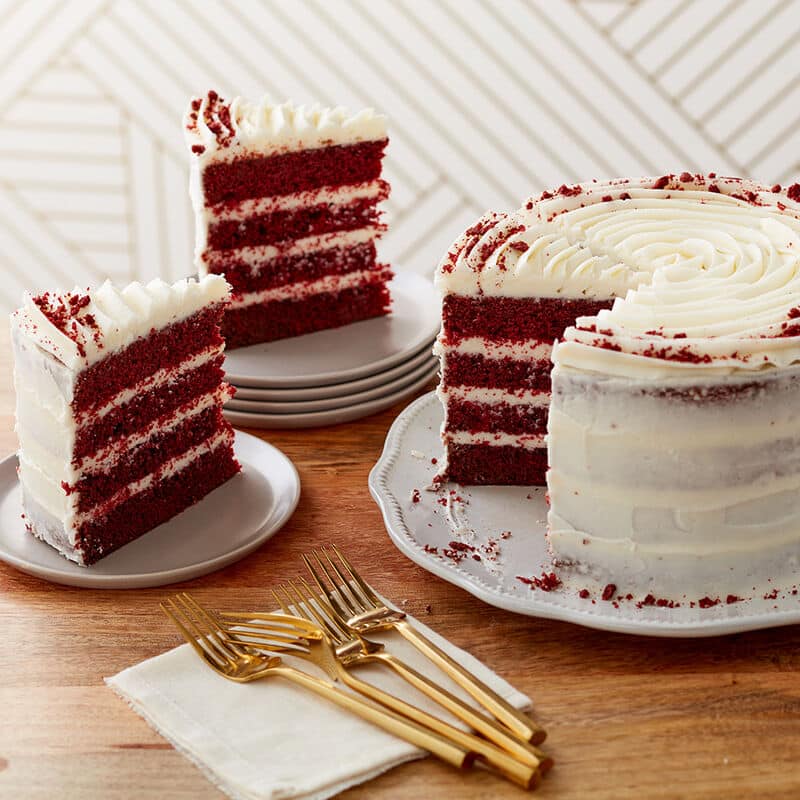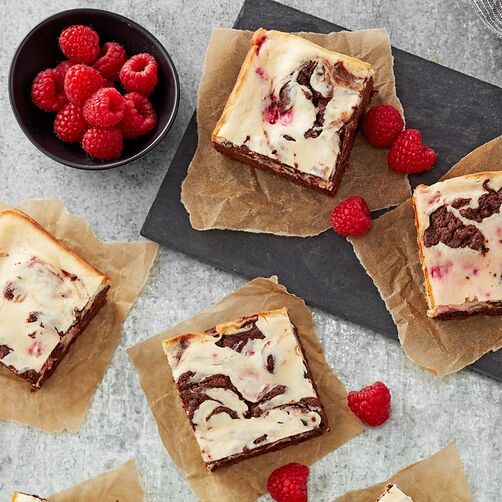 3. Raspberry Cheesecake Brownies
These marbled brownies are delicious and easy to make. Creamy raspberry cheesecake batter – complete with fresh chopped raspberries! – shines on top of a chocolate brownie base. These delightful brownies are welcome at any event, no matter how big or small.
4. Cream Cheese Spritz Cookies
These treats offer the best of both worlds for cookie enthusiasts. You get the texture of a buttery based spritz cookie with the pleasant, sweet zest of cream cheese. Add themed sprinkles or food coloring to match the moment.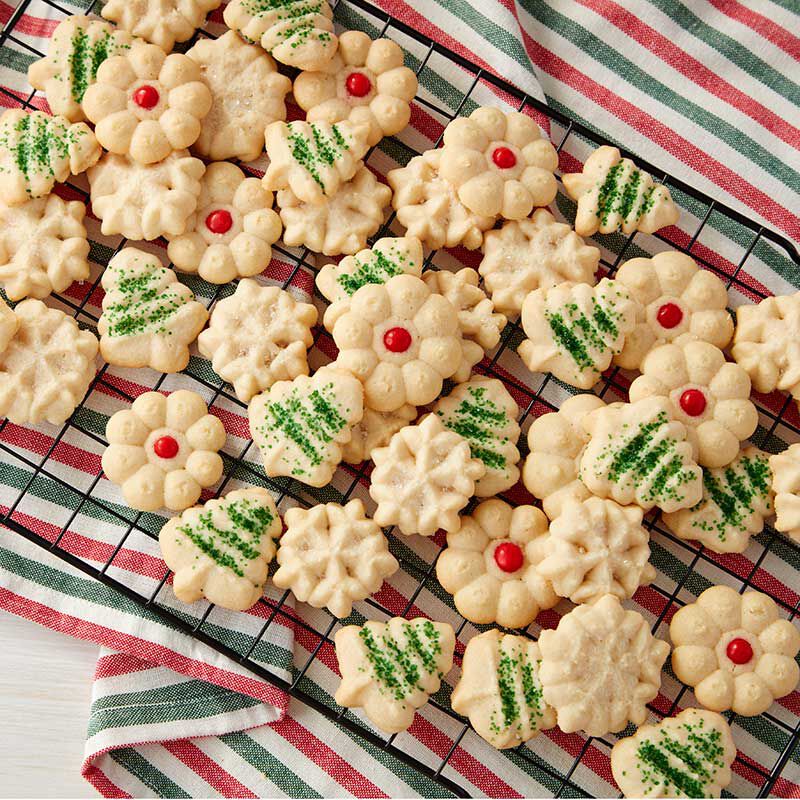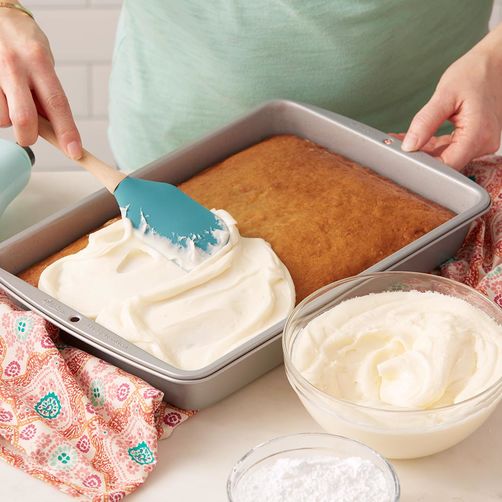 5. Pumpkin Spice Cake with Cream Cheese Frosting
It's hard to say what makes this sheet cake so good. Psst! It's the generous heap of cream cheese icing on top. Even better, this delicious sheet cake is easily transported to office potlucks, kids' parties, and family gatherings.
6. Cherry Cream Cheese Pie Recipe
A chocolate cookie crust, a velvety center, and tart cherries make this pie one of the best cream cheese desserts out there. This cool confection is a splendid summertime treat, but it's also a nice addition to any menu any time of the year.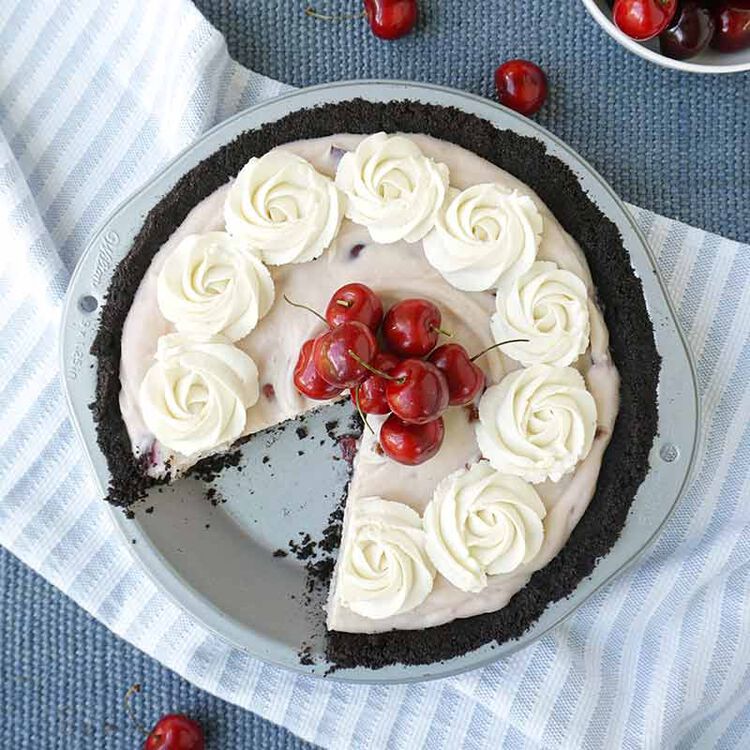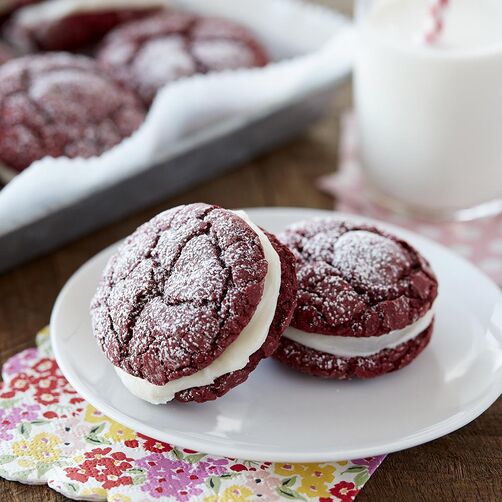 7. Red Velvet Sandwich Cookies
These soft, pillowy cookies are the perfect way to get the flavor and texture of red velvet cake in handheld form. A sweet cream cheese center is the pinnacle of this sweet treat. Make these treats for a Valentine's Day soiree or a quick weeknight dessert.
8. Banana Cake with Cream Cheese Frosting
Elevate a simple sheet cake with ripe mashed bananas, sour cream, and Clear Imitation Vanilla Extract. Slather on a thick, creamy layer of cream cheese frosting for a finishing touch. Guests will go bananas for this new take on a beloved classic!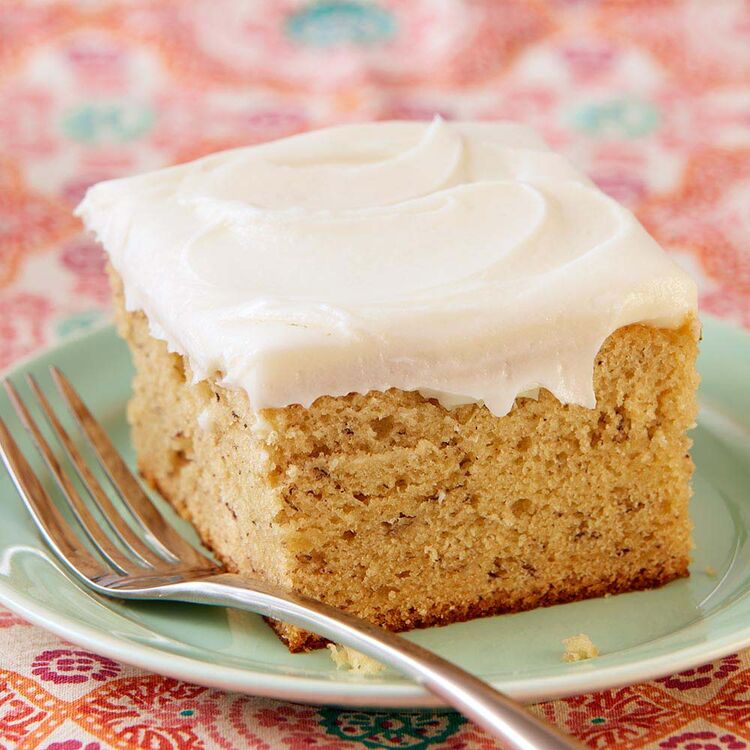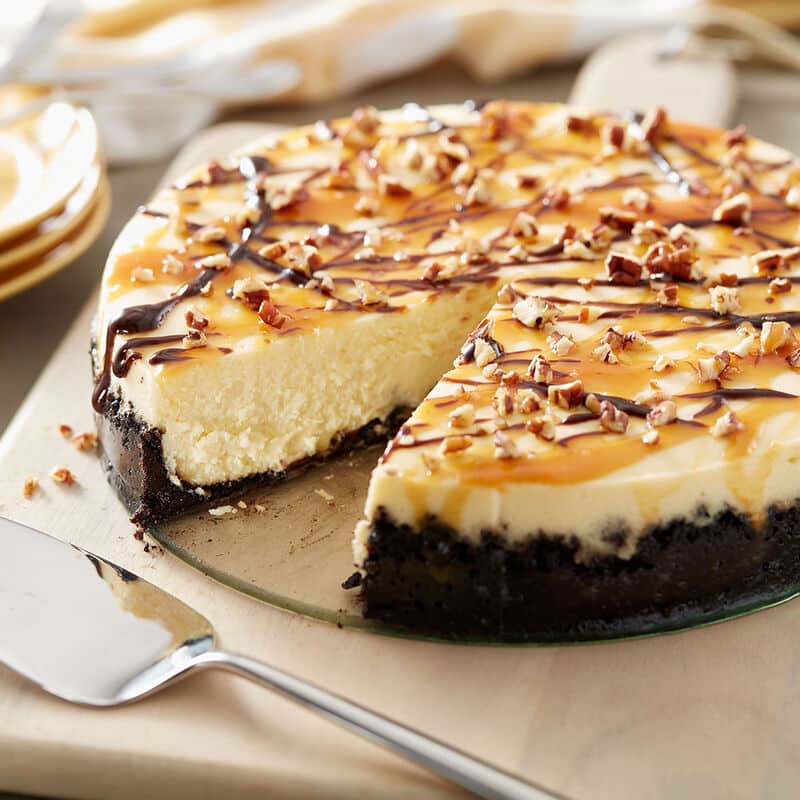 9. Classic Turtle Cheesecake
Every layer of this chilled delicacy is filled with delightful flavor and texture. You can't go wrong with a chocolate cookie base, a smooth cream cheese mixture at the center, and toppings consisting of fudge, caramel, and pecans.
10. Pumpkin Cream Cheese Muffins Recipe
It's love at first bite with these muffins! A cinnamon-brown sugar streusel topping beautifully complements a smooth, cool cream cheese center. Bonus: These muffins will make your kitchen smell amazing!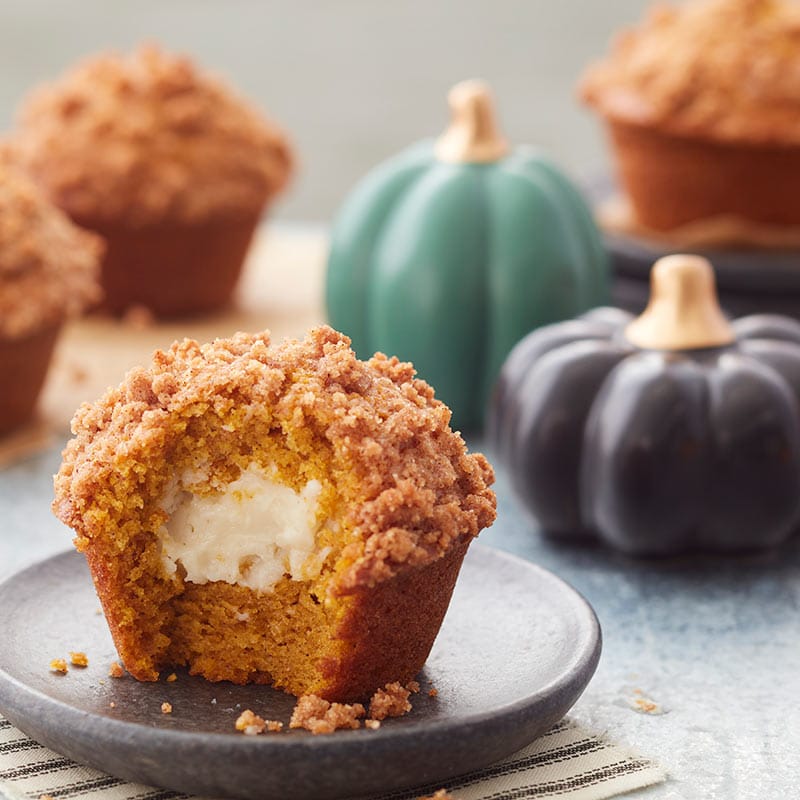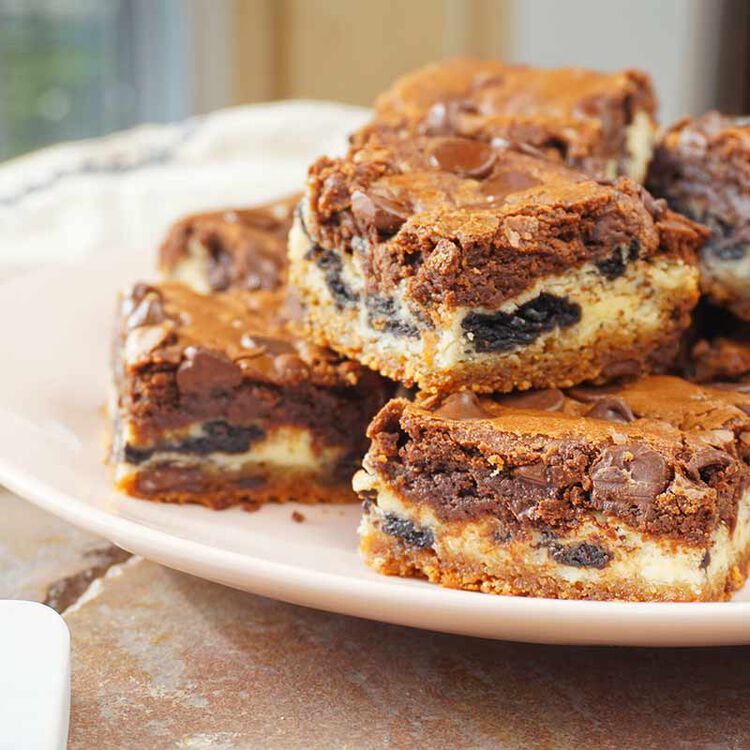 11. Decadent Triple Layer Brookie
What if I told you that you didn't have to choose between your favorite sweets? Chocolate chip cookie, cookies and cream cheesecake, and brownie merge to form a powerhouse of textures and flavors. One bite has it all!
12. Fresh Raspberry Cheese Coffeecake
Fresh raspberries and raspberry preserves give this classic dessert a burst of fruit-filled flavor. This recipe is so simple and enticing that it'll be on heavy rotation in your household.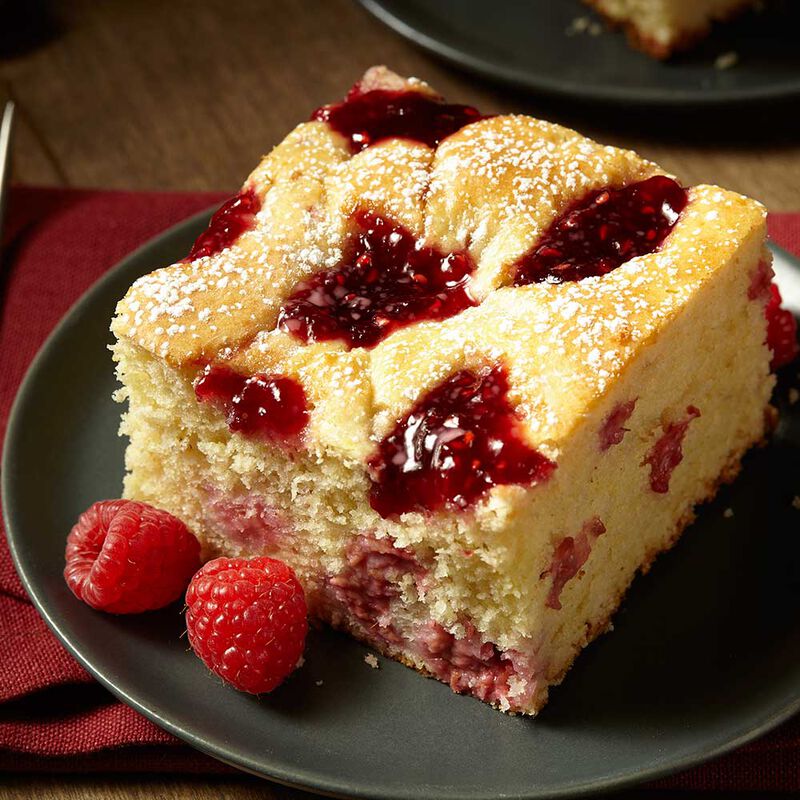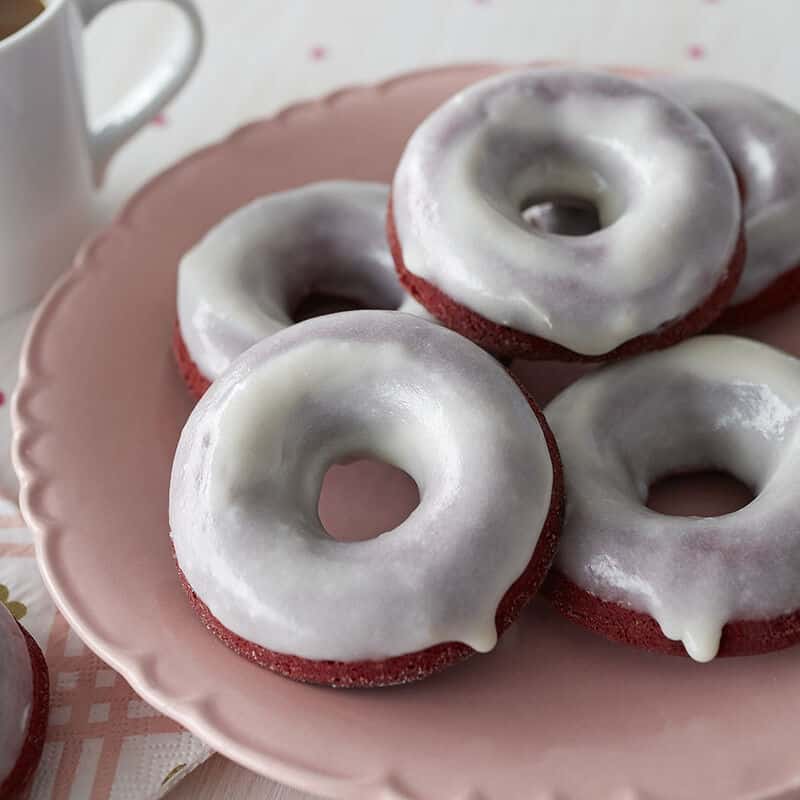 13. Red Velvet Donuts with Cream Cheese Glaze
Turn everyone's favorite cake into a delectable donut that can be enjoyed on the go. Top these baked donuts with sprinkles to add texture – and fun! Can't get enough of the cream cheese glaze? Keep this easy recipe in your back pocket for other baking endeavors.
14. Easy Mini Carrot Cake Cupcake
These cupcakes are delicious and dainty. Topped with cream cheese icing, pecans, and a candy carrot decoration, these treats are a welcomed addition to the dessert table at any gathering.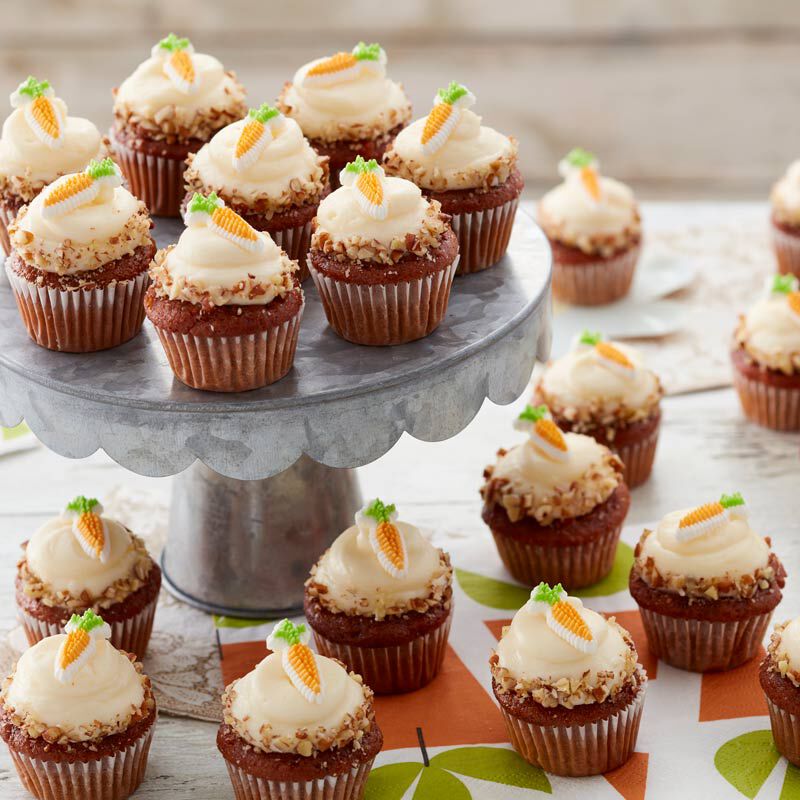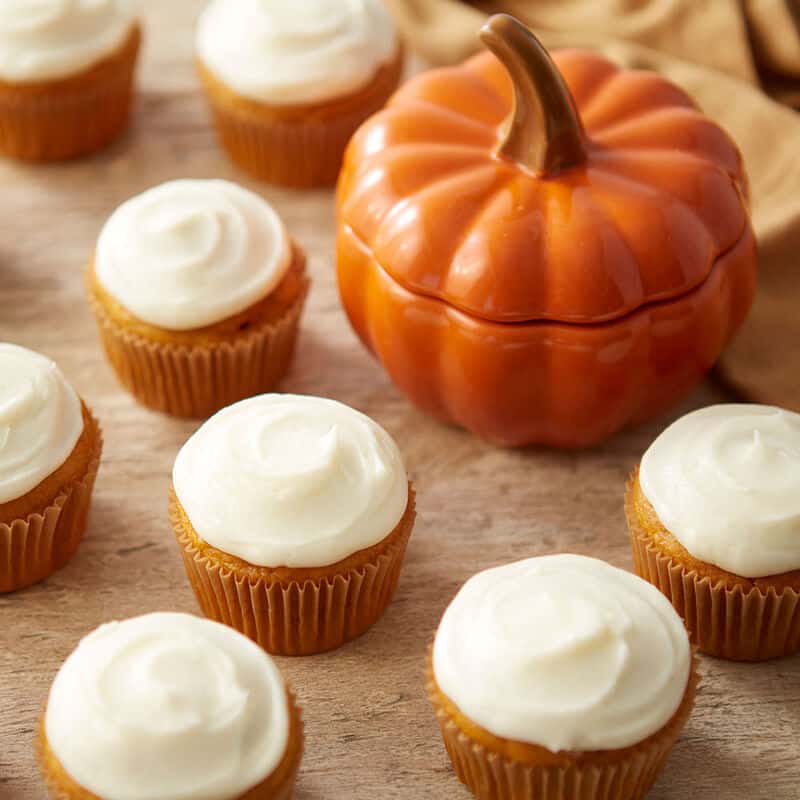 15. Pumpkin Cupcakes with Cream Cheese Frosting
The secret to these fluffy, flavorful cupcakes is pumpkin puree enhanced with cinnamon and pumpkin pie spice. Add a dollop of Cream Cheese Frosting on top for an easy, delicious treat that's perfect anytime of the year.
16. Orange Sheet Cake with Orange Cream Cheese Icing
Sweet, sour citrus meets smooth cream cheese in this orange-flavored sheet cake. Generously spread Orange Cream Cheese Frosting on top for the finishing touch. Orange you glad you came across this recipe?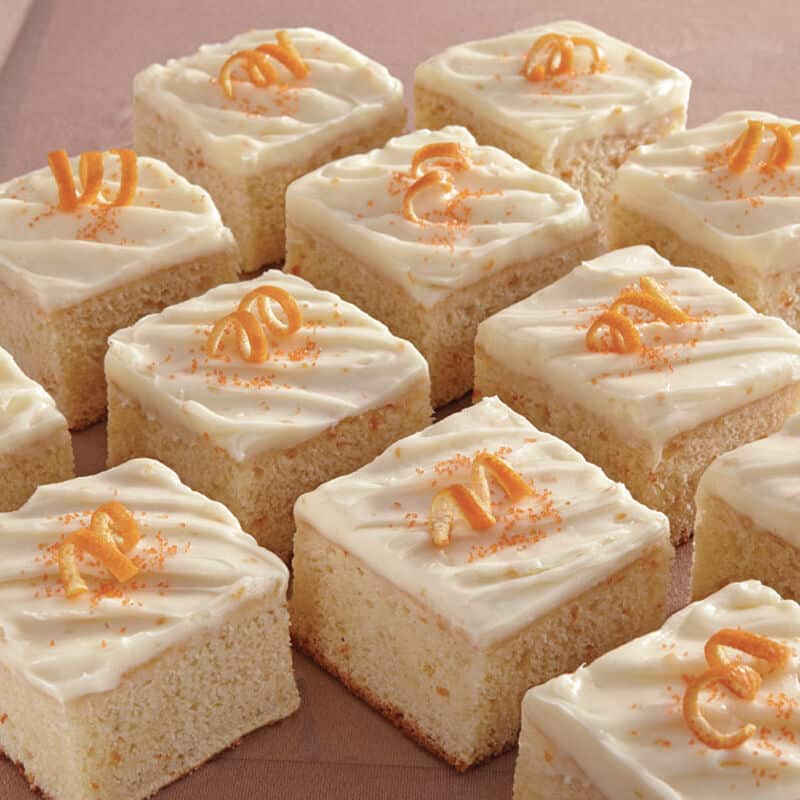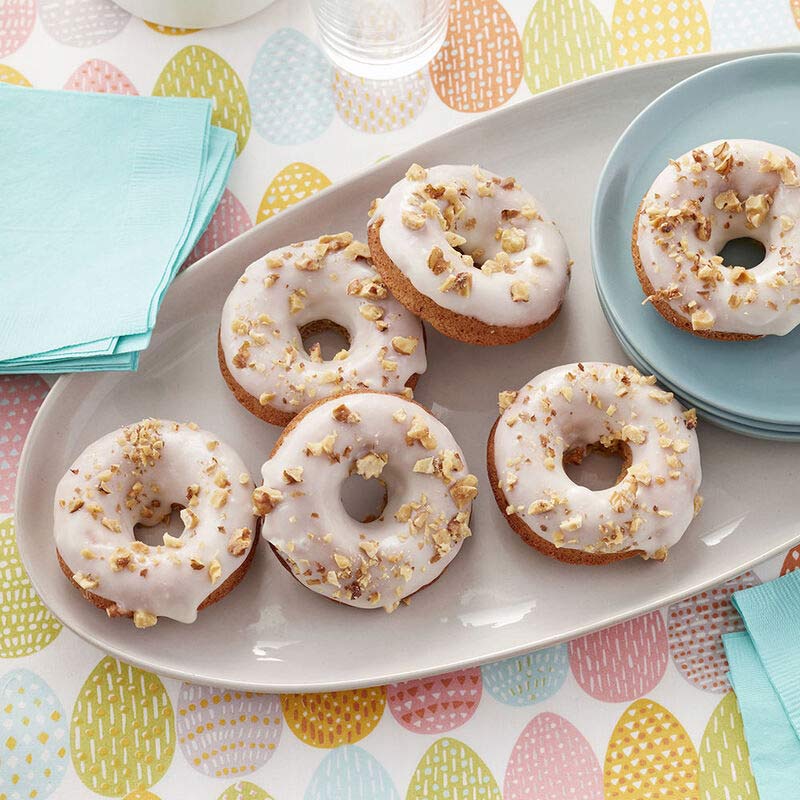 17. Baked Carrot Cake Donuts
These donuts offer a new take on classic carrot cake — complete with a cream cheese glaze. Make these donuts your own by sprinkling finely chopped toasted walnuts on top or piping a cute carrot decoration.
18. Red Velvet Cheesecake Cupcakes
There's surprise and delight in each bite of these cupcakes! Cool, smooth cream cheese sits on top of red velvet cake, cheesecake filling, and a graham cracker crust. Friends and family will ask for these by name!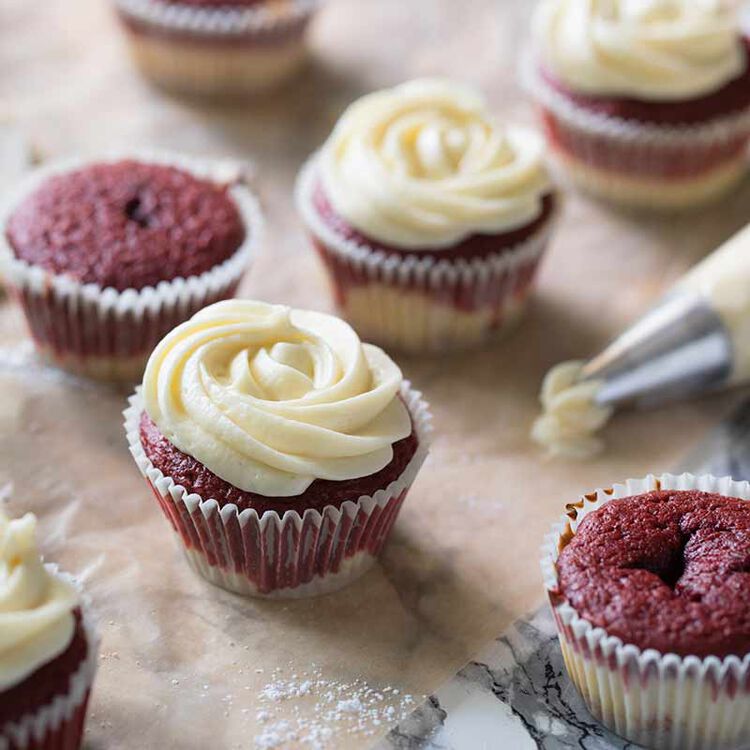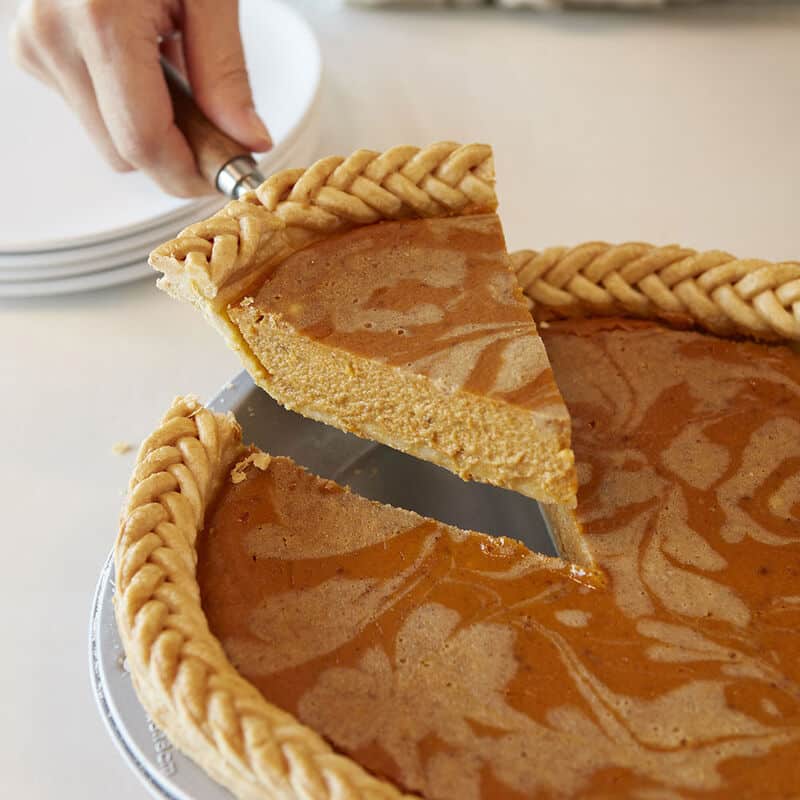 19. Chai-Spiced Swirl Pumpkin Pie
Pumpkin is the ideal base for blending unique flavors. Tangy cream cheese complements spicy-sweet chai in the dense filling of this perfect pie. Take this marbled beauty to your favorite fall gathering or whip it up anytime you're looking for a complex flavor profile for cream cheese desserts.
20. Gingerbread Bars with Cream Cheese Icing
Molasses and dark brown sugar give these soft, chewy gingerbread bars their base flavor. But the cream cheese icing on top makes the flavors merge and pop. These bars are the finishing touch on any holiday dessert platter. You can also whip these up for a taste of the holidays in the middle of summer.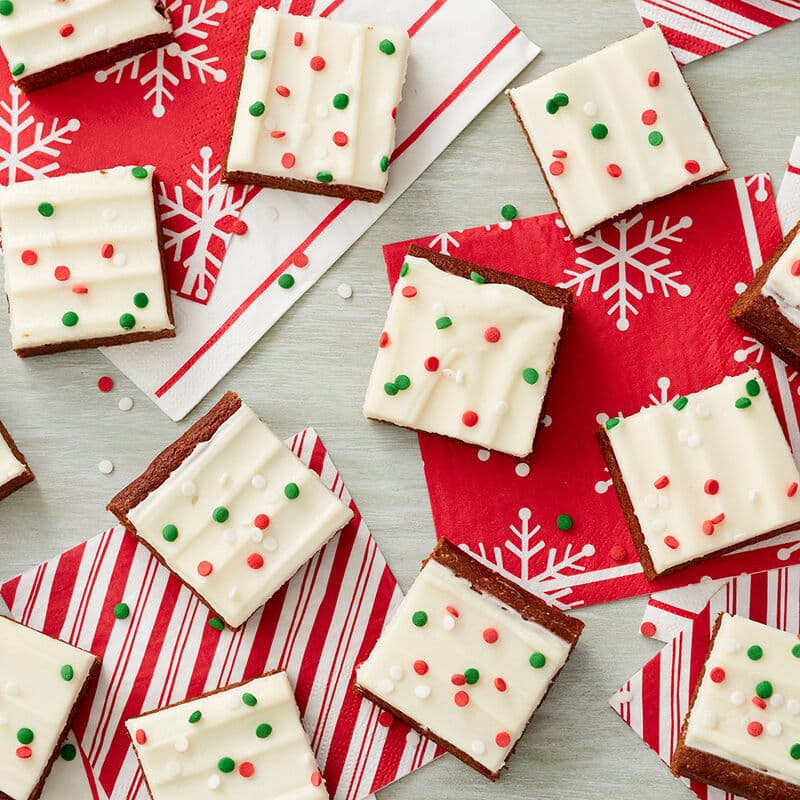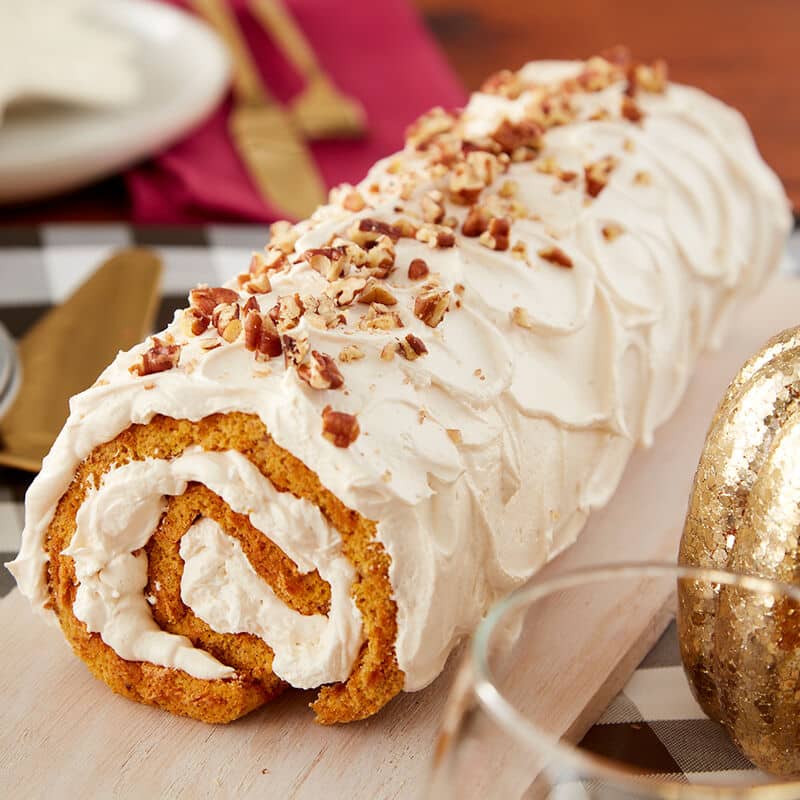 21. Perfect Pumpkin Roll Cake Recipe
Pumpkin pie, you've got competition! Meringue-infused batter gives this roll a light, airy texture. But the frosting is the crowning achievement with white chocolate and caramel blended into smooth cream cheese.
22. Easy Homemade Cinnamon Rolls Recipe
If you thought cinnamon rolls couldn't get any better, you've never topped them with cream cheese icing. Elevate your next batch with easy-to-make cream cheese icing. Don't leave family and friends wanting more — go ahead and double the batch!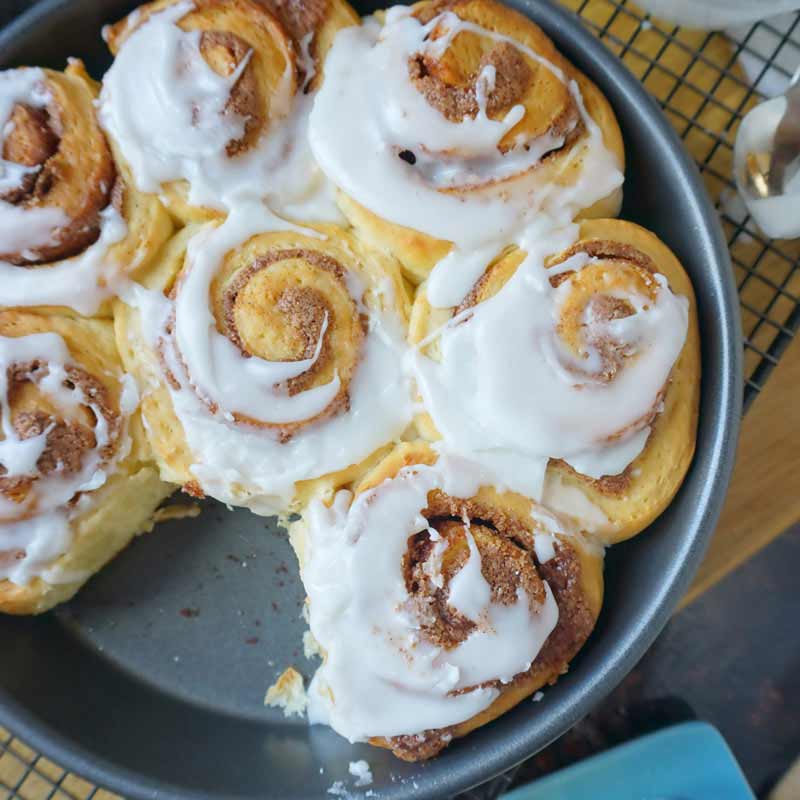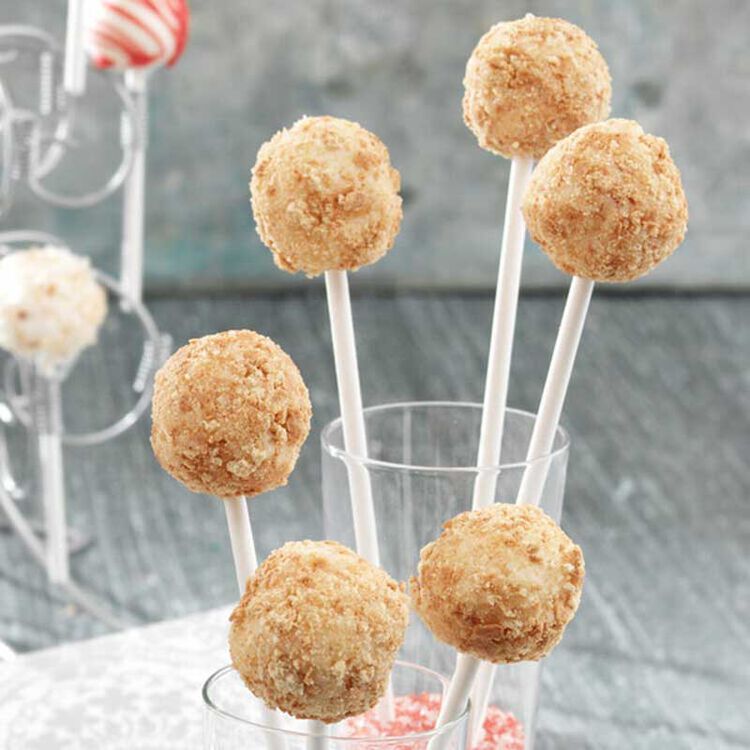 23. Easy Candy Cheesecake Pops
Simple and scrumptious: That's all you need to know about these crowd-pleasers! Cream cheese is mixed with White Candy Melts for a delicious, dense consistency. Graham cracker crumbs are the finishing crunchy touch on these cheesecake pops.
24. Classic Cheesecake Recipe
A buttery graham cracker crust is the base for a sharp, sweet sour cream and cream cheese mixture. Your palette will appreciate the varied textures in each bite, from smooth to firm. Top with fresh fruit, chocolate sauce, or leave it bare — it's up to you!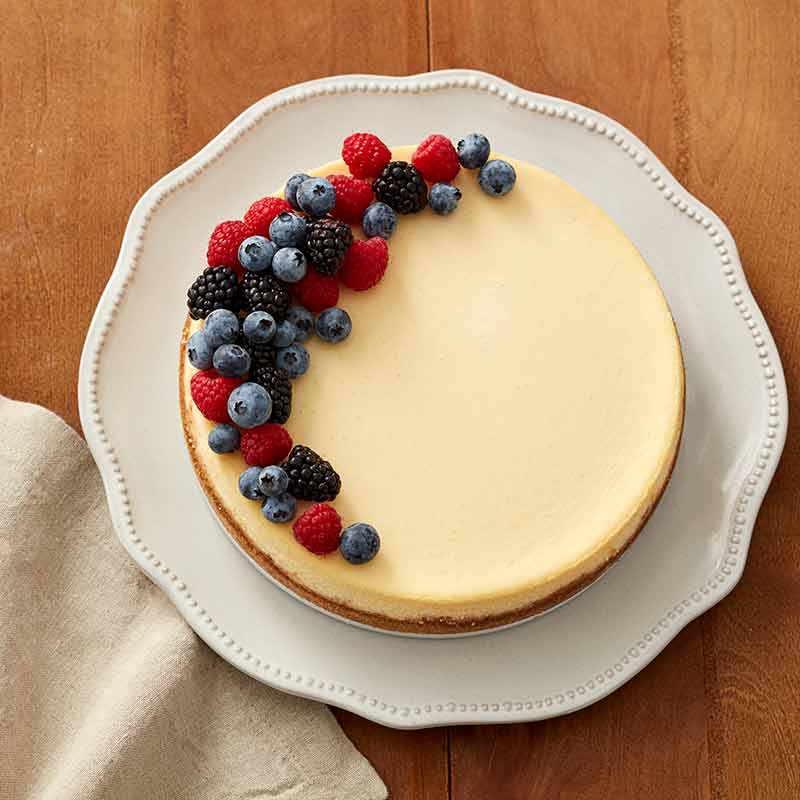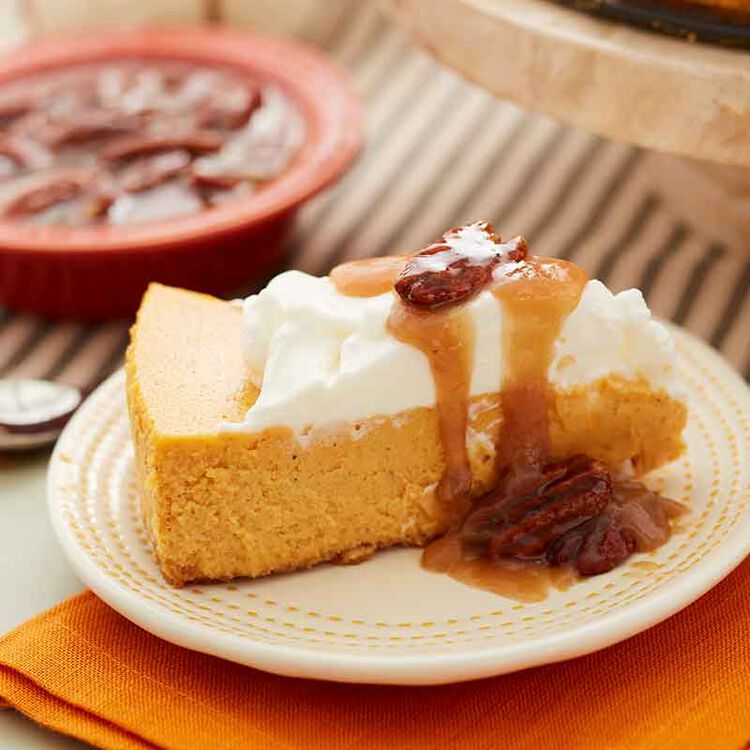 25. Pumpkin Cheesecake Recipe
Pumpkin lovers will appreciate the delicious simplicity of this recipe. Cream cheese and Wilton Pure Vanilla Extract elevate the pie's texture and taste. Make this decadent dessert a day in advance — if you can keep your family from digging in!
26. Kolachy Cookies Polish Kolaczki
These traditional Polish cookies are popular around the holidays. But the fruity, gooey pastry filling demands that these delicate treats make an appearance more than once a year. Indulge in these two-bite delights!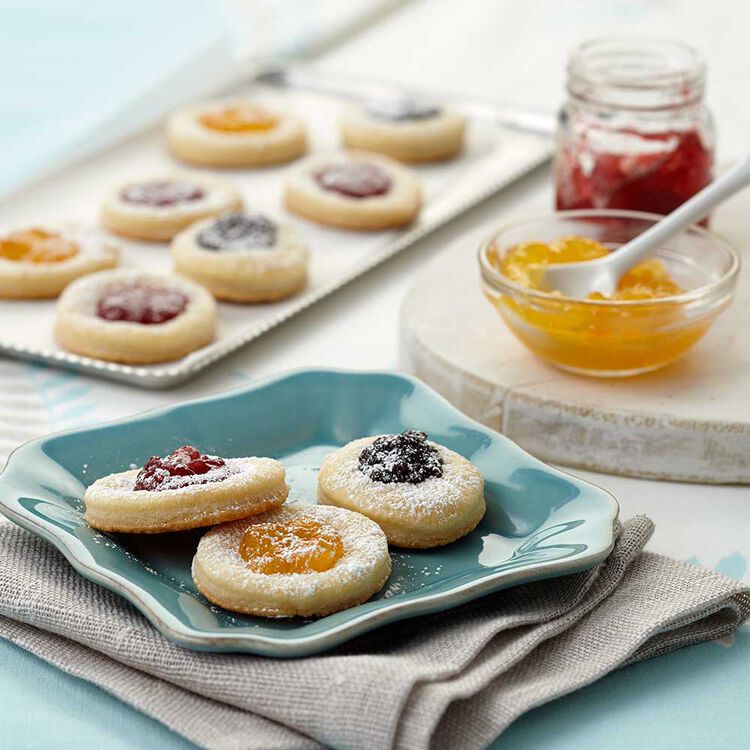 Which of these cream cheese recipes is your favorite? Let us know in the comments below!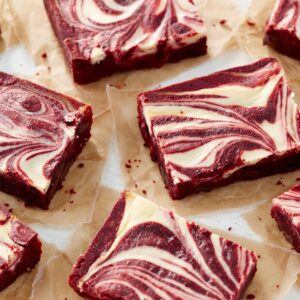 26 Delicious Cream Cheese Recipes
Tried this recipe?
Take a picture and tag us @WiltonCakes on Instagram