4th of July desserts are a staple at any Independence Day party or BBQ. We got in touch with Beth Klosterboer of Hungry Happenings, who has a ton of festive 4th of July treat ideas! Check out some of her favorites below and ditch the store bought treats in favor of something homemade this year.
America is known for the stars and the stripes, so why not tie those into your holiday treats?! You can make mini American flags that are fun and easy! Using our Candy Melts candy, cover mini pretzel sticks to create a smaller version of the American flag! Get the full recipe here.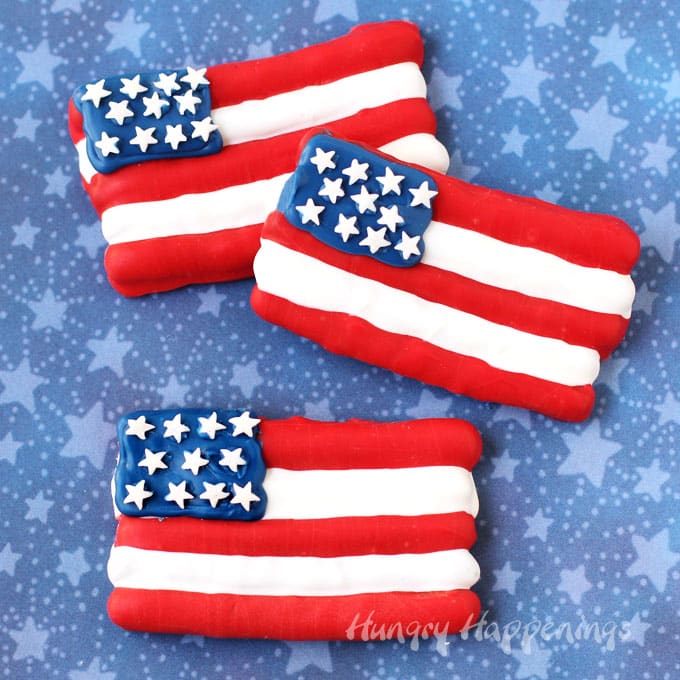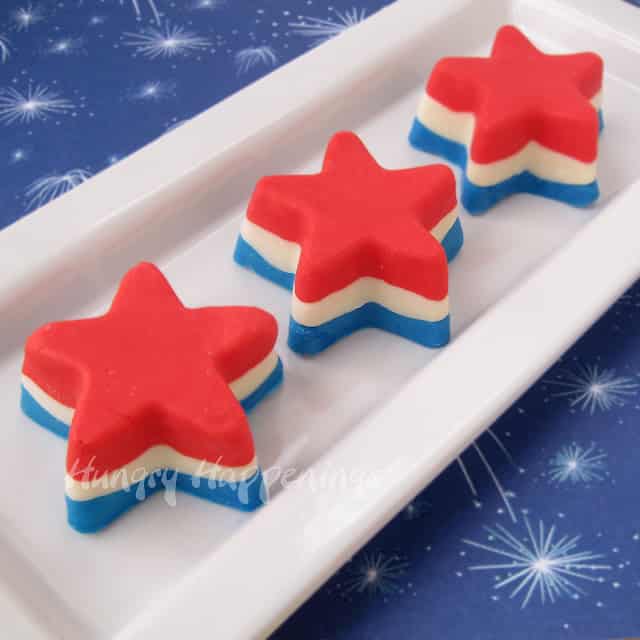 Business on the outside, party on the inside. Make this cake recipe for a red, white and blue dessert that's bursting with tie-dyed American pride on the inside! Dress it up on the outside using by our Candy Melts candy and  if you want to top it off with a scoop of vanilla ice cream or some whipped cream, we're not going to stop you. Get the full recipe here.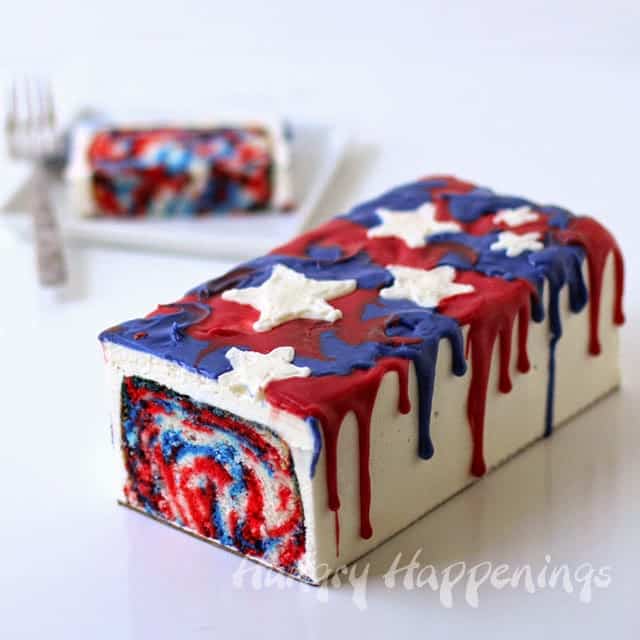 No bonfire needed for this easy twist on a summer favorite. Hungry Happenings has a great recipe for this layered bar that's also a perfect Fourth of July dessert. Don't forget to grab our 9 x 13 in. Performance Pan to make this perfect patriotic treat! Get the full recipe here.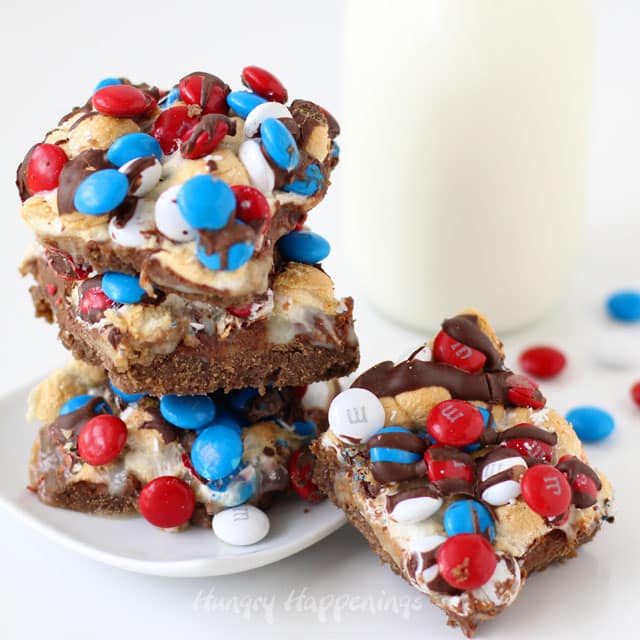 With 4th of July falling in the heat of summer, take a stand and cool off with this delicious ice cream dessert. Decorate the outside of this treat with some of our Colored Sugars! So forget the ice cream sandwiches and ice cream cakes this year and get the full recipe here.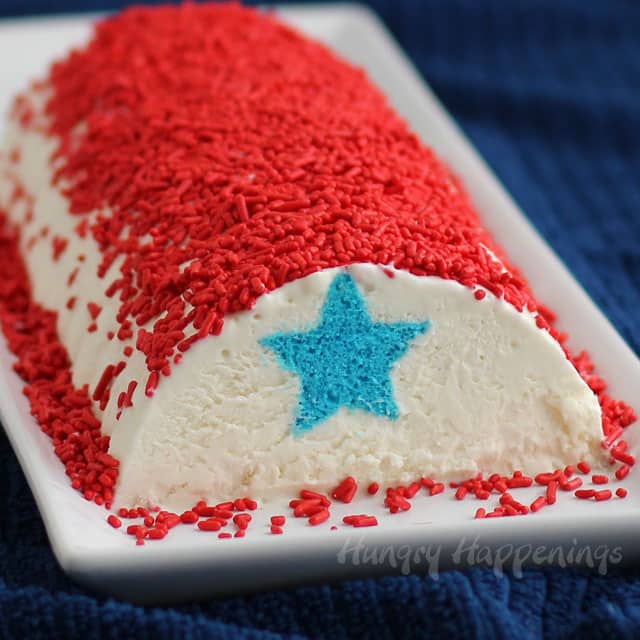 Q&A WITH HUNGRY HAPPENINGS
Learn more about Beth and the creativity behind Hungry Happenings!
Q: Where do you get your ideas from for your Fourth of July treats?
A: I find inspiration for my food crafts from so many places. I love to look at toys and clip art and even crafts for design ideas. Once I have a vision of what I'd like to create then I look for foods that would work well.
Q: What are your favorite types of projects to make?
A: I love working with chocolate and Candy Melts. Whether I make a chocolate dessert or use chocolate to make candy clay to decorate cookies, cupcakes, or cakes, I'd say at least half of all the food crafts I make have some sort of chocolate in them or on them.
Q: How easy or hard can making these be? Are they beginner baker friendly, or do you need some experience?
A: I'd say if you are a beginner, I'd start by making the S'mores Magic Bars or Red, White and Blue Fudge Stars. They are both pretty easy recipes to follow. If you have a bit of experience working with Candy Melts then the White Chocolate Pretzel Flags will certainly be doable. The Red, White and Blue Tie-Dye Cake will be a bit more challenging, but I offer really detailed step-by-step directions on Hungry Happenings , so someone who's comfortable baking will be able to create an amazing cake.
Q: What is your favorite Fourth of July recipe?
A: I love the Red, White, and Blue Tie-Dye Cake. The cake has a lovely coconut flavor and is covered in a wonderful coconut frosting. Plus is looks as amazing as it tastes. Each slice of cake reveals swirls of red, white and blue which look really festive for the patriotic holiday.
Q: Is there one Wilton product you couldn't live without when making these festive treats?
A: There are so many Wilton products that I use all the time but I'd have to say one of my favorites, aside from Candy Melts, is the Daily Delights Prep & Bake Non-Stick Silicone Baking Mat. I use it to roll out fondant, modeling chocolate and cookies. I've even piped chocolate onto it to create decorations for my treats.