Between the gift shopping, family reunions, decorating the house and holiday parties, we don't always have enough energy to do the creative cake decorating that we would like for a New Year's Eve party. Here's an easy project that has bling and lots of fun for the grown-ups and little ones, not too intricate, but great for a fancy night.
Instructions:
Start two days before by molding the sign, cutting out the stars and curls
Using the Letters/Numbers Mold (use white fondant with Gum-Tex to make it dry hard) mold out your message, let the letters dry flat over an arched fondant + Gum-Tex strip.
Cut out stars and swirls and let them dry overnight too.
The next day, bake your cake and cover it with white fondant (no Gum-Tex). Imprint the sides with different words related to the New Year's Eve party (new year, happy, champagne, friends, family, toast) or even inside jokes that just your friends can relate with to make the occasion even more fun!
You can imprint the words with the Mark Any Message Set and mold the letters of the words with the Letter/Numbers Mold to make it look more stylish. Imprint and attach the words in different directions.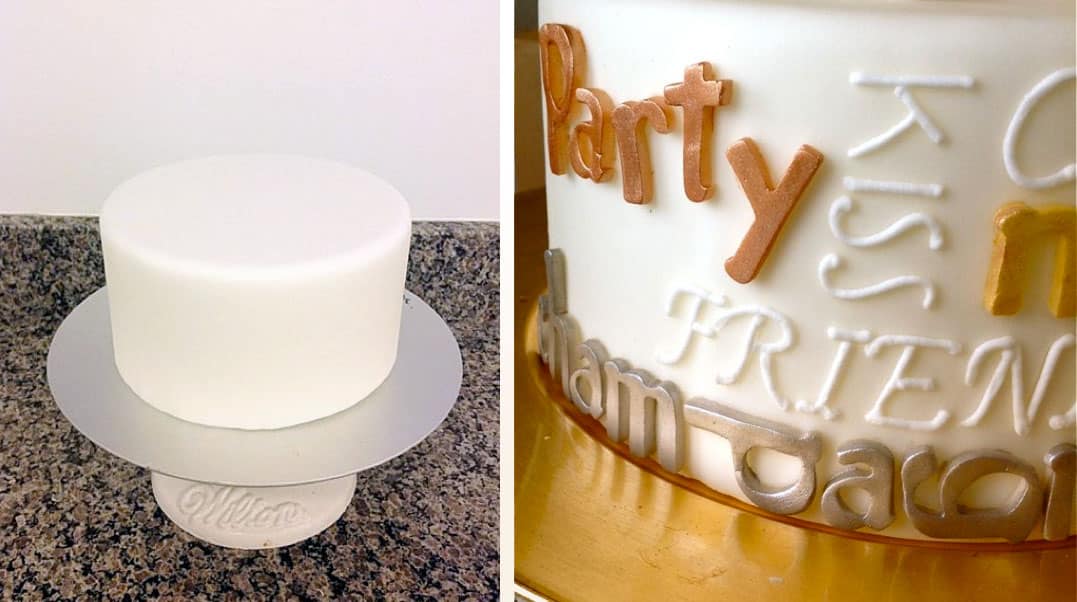 Pipe with white buttercream the imprinted words and dust (just pearl dust) or paint (pearl dust + lemon extract) with gold, silver and bronze pearl dust the molded words.
After that you can finish the Happy New Year sign.
Paint or dust the words in the sign with the gold, silver or bronze dusts, brush a little piping gel over the letters and sprinkle the gold hearts or stars to make it look like sequins.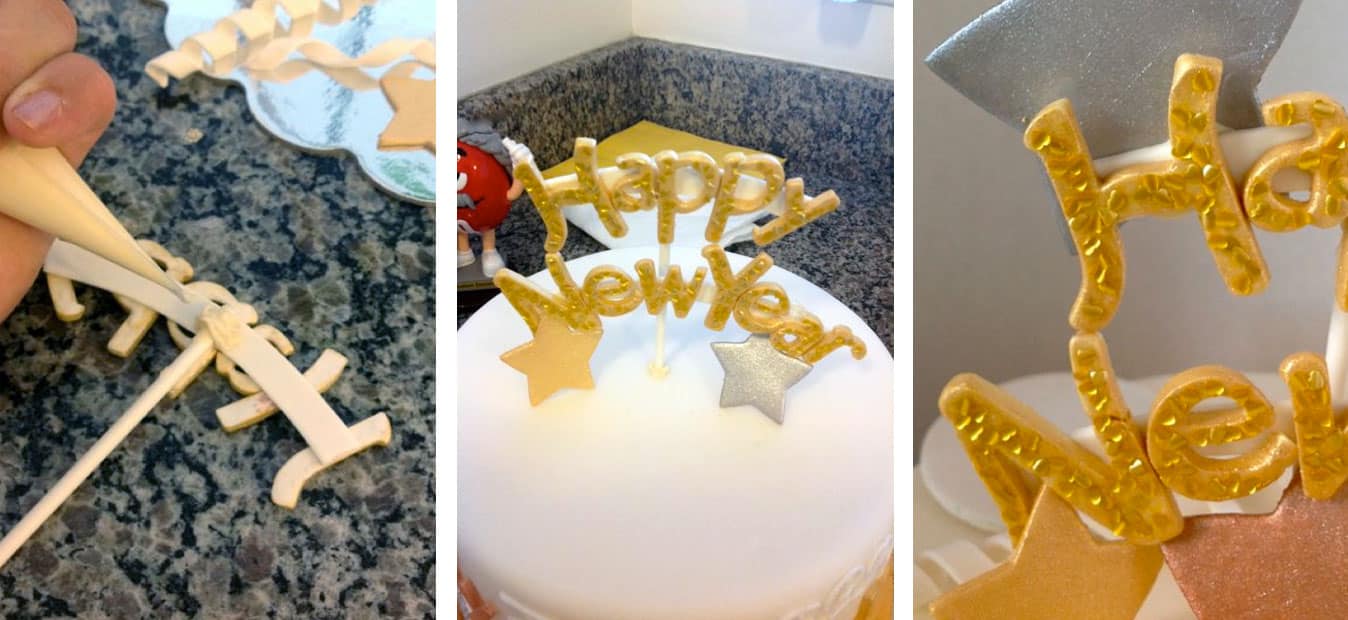 Attach the lollipop sticks to the signs with melted candy, let it harden (10 minutes in the cooler) and then insert the stick into the cake. Attach the stars to the sticks using melted candy.
Finish by placing some of the swirls on top of the cake.
Have a Happy New Year!