Get your spooky on with these cool and creepy Halloween cake ideas. From ghost to monster cakes we've got something for decorators of every skill level.
Celebrate the spookiest time of year with snazzy skeletons, grinning ghosts and boo-tiful bats. With something for every level of cake decorator, you're sure to love these fun and creepy Halloween cake decorations!
1. Evil Eyes Halloween Cake
Get in on the fun with this trendy fault line cake that features an amazing optical illusion. Combine creepy candy eyeballs, midnight black jimmies and blood-red decorating gel for an unforgettable Halloween dessert!
2. Monster Eyeball Cake
This one's got its eyes on you. If you're looking for creative Halloween cake ideas, look no further — this monstrously shaggy cake is bright, colorful and just a little creepy, making it an excellent centerpiece for your Monster Mash.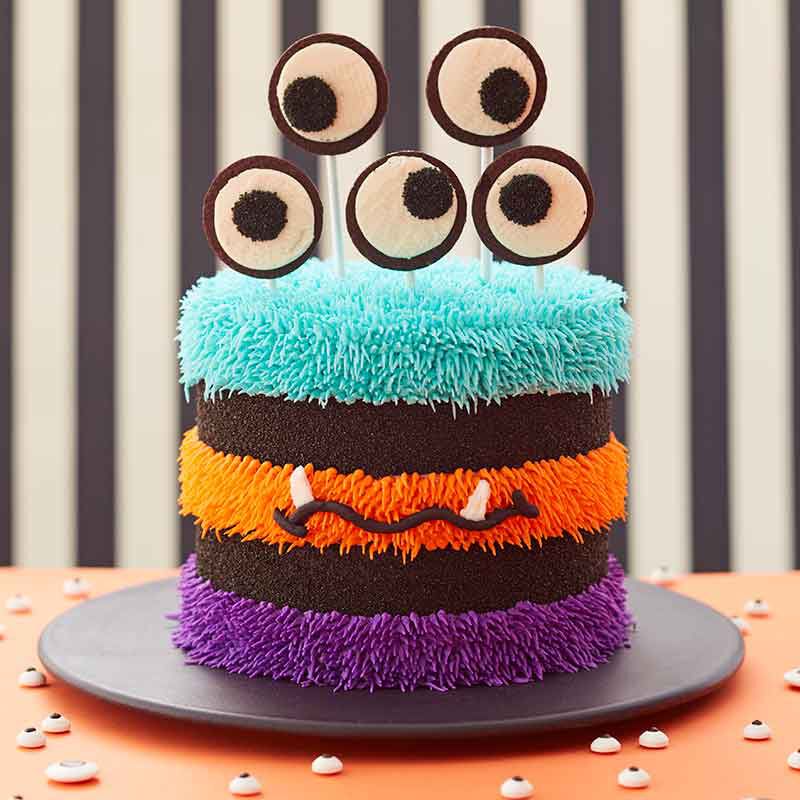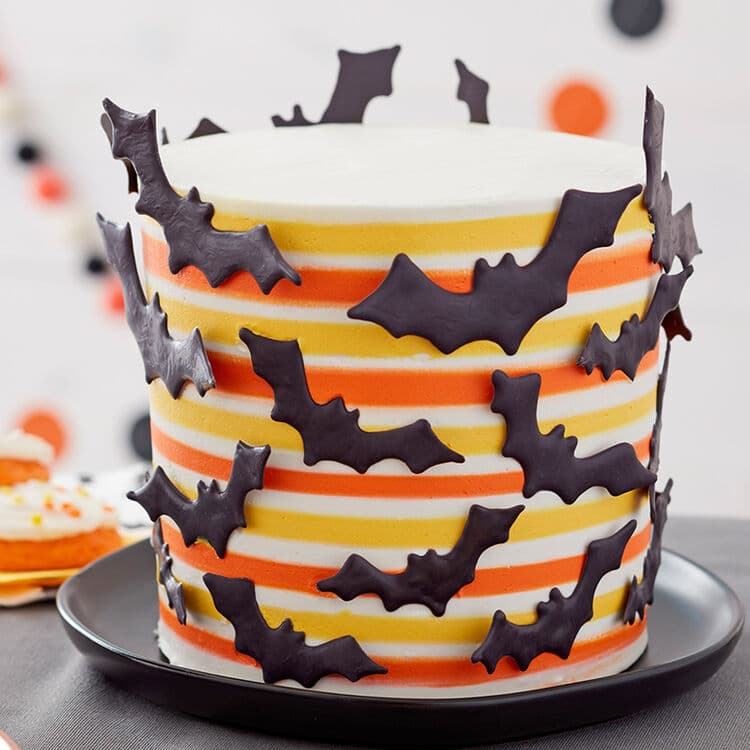 3. Spooky Bat Halloween Cake
You'll go batty for this high-flying Halloween cake! It features bright candy-colored stripes with 3D candy bats that look like they might fly straight at you. It's a haunting way to celebrate spooky season.
4. Striped Bat Cut-Out Halloween Cake
Create a cool cut-out effect with this bright and bold bat cake. It may look like a simple orange cake at first, but it's hiding a secret you'll go batty for. This cool creation would also make a great Halloween birthday cake!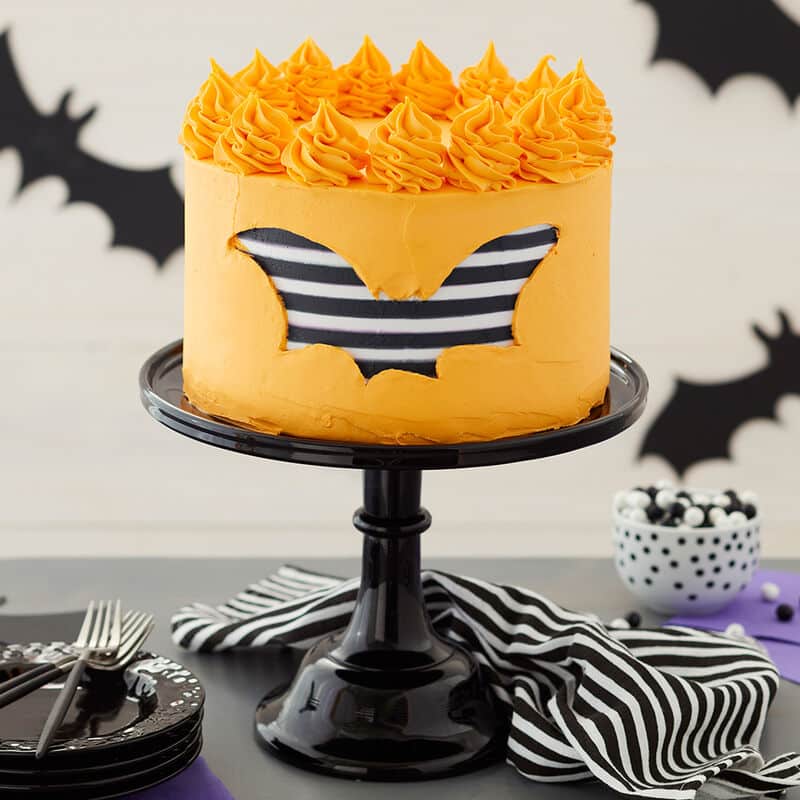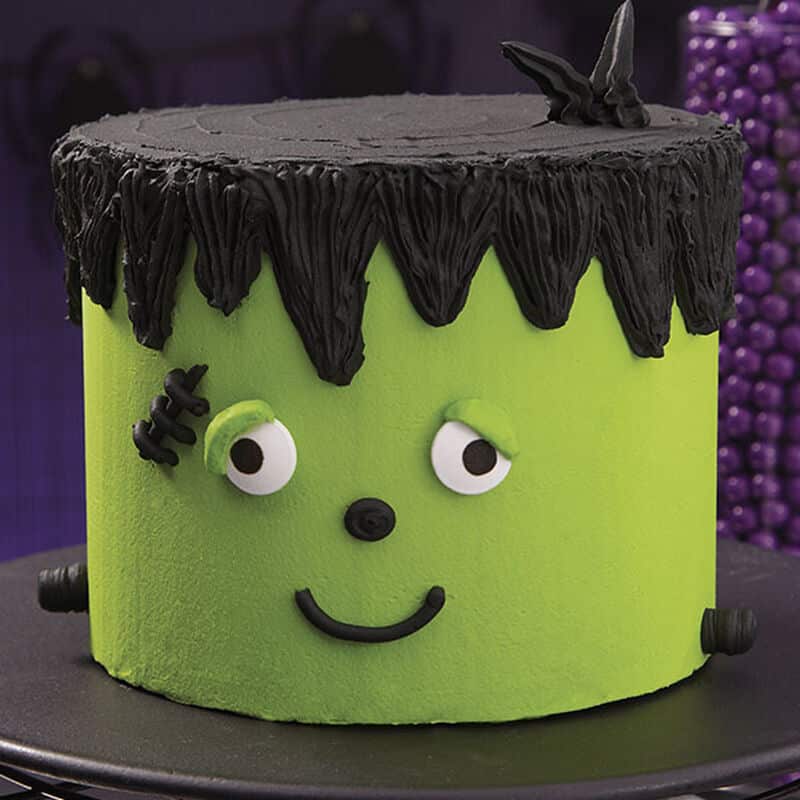 5. Frankenstein Monster Cake
Create a cute and creepy monster cake that will thrill for October birthdays and Halloween parties! This cake makes a great project for beginners, with only a few easy techniques combining with candy eyeballs for an impressive Halloween dessert.
6. Creepy Skull Cake
Increase your Halloween party's creep factor with this spooky skull cake. Using a skull tube pan means it's ready to decorate right out of the pan, so all you need is white and black icing and a few tools.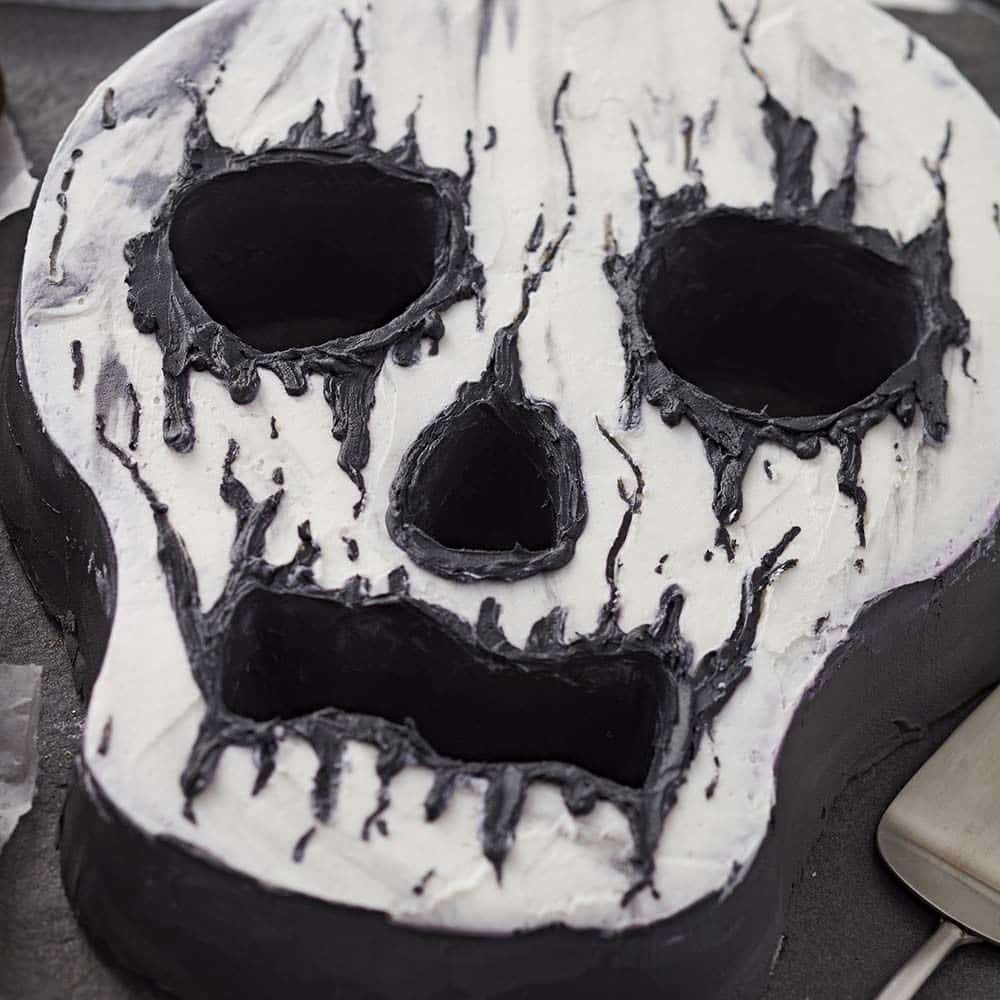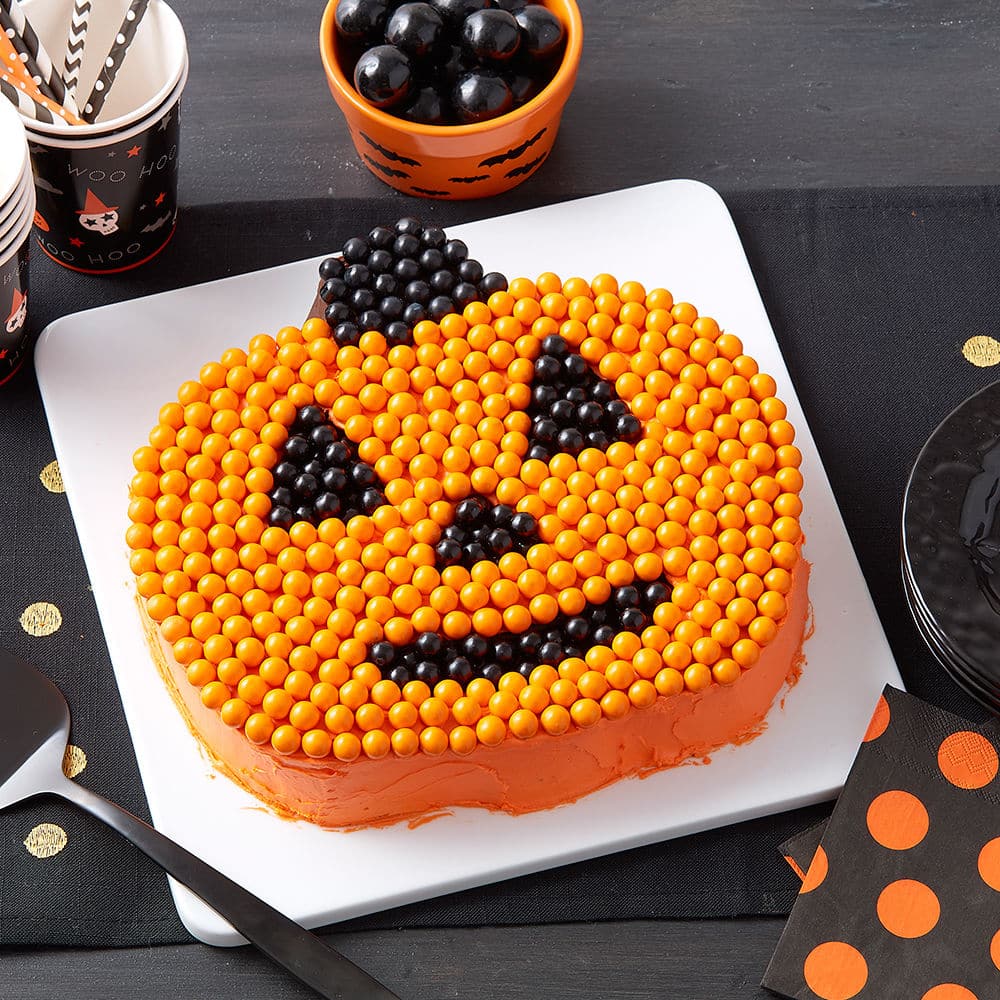 7. Jack-o'-Lantern Cake
This spooky fun cake is super easy and perfect for beginners and people who are short on time. Use a fluted pan to get the jack-o'-lantern shape and decorate with orange icing and black and orange candy for a ghoulishly great Halloween cake!
8. Black Cat Cake
Turn a traditional treat into a dreadfully delicious dessert with a few easy steps! All you need to transform a two-layer cake into this black cat delight is a cookie cutter to use as a stencil and some Halloween sprinkles.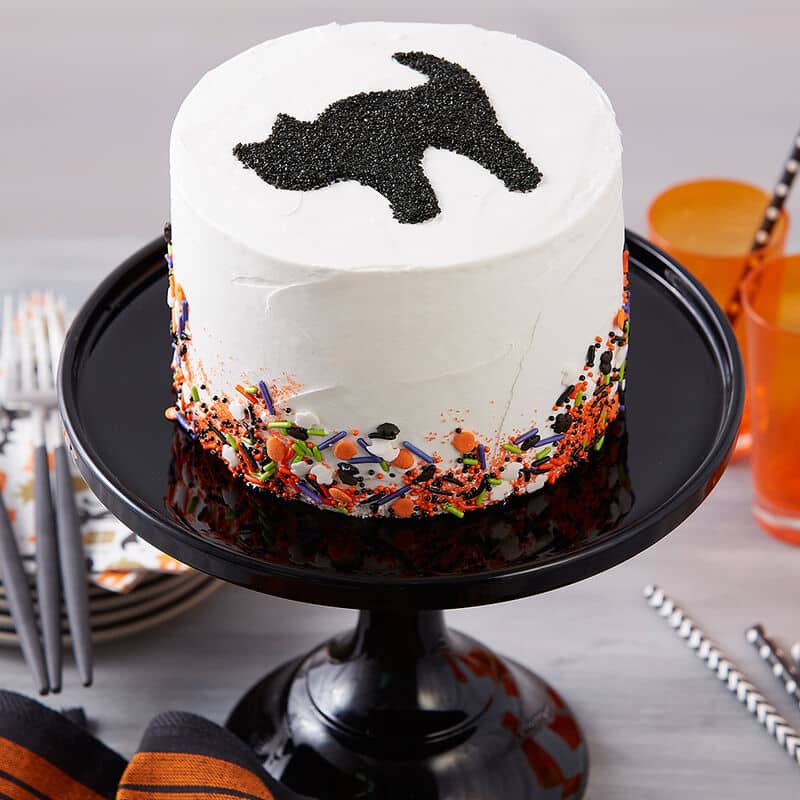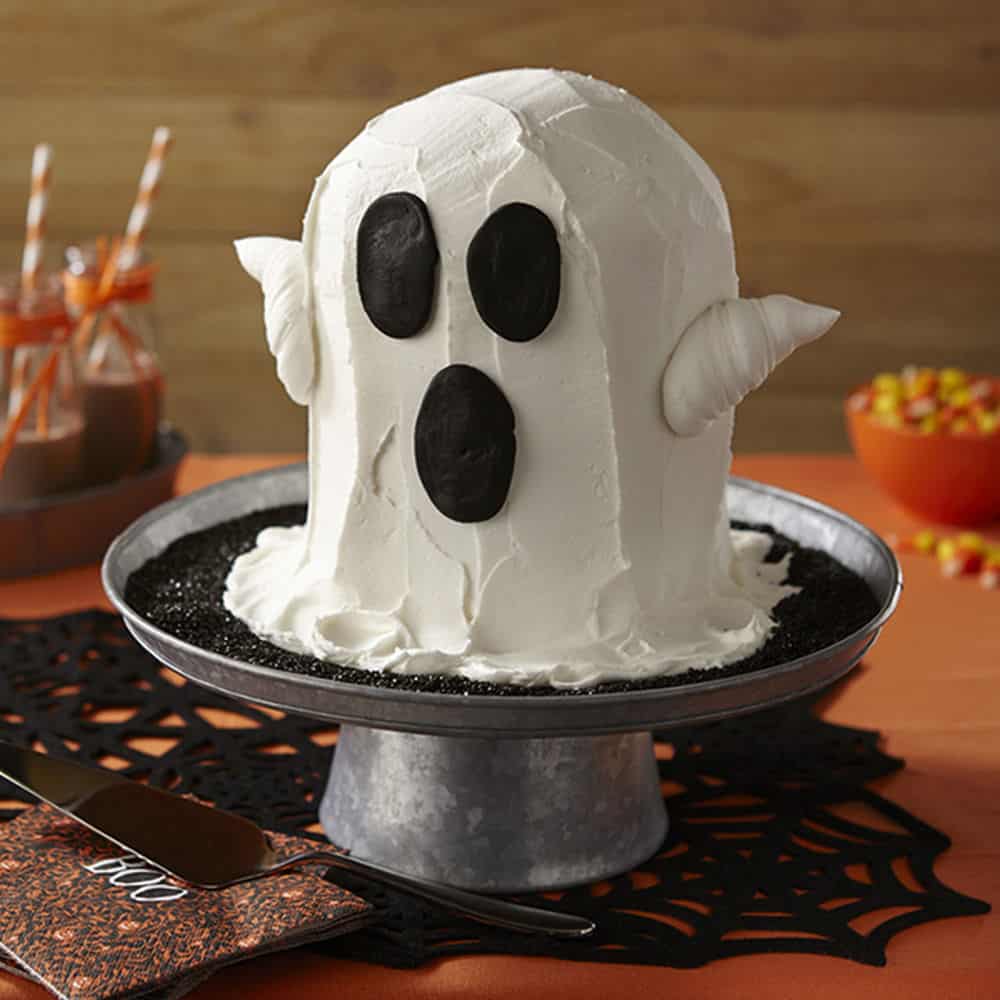 9. Ghost Cake
You'll scream with delight at this adorably spooky ghost cake that's sure to haunt your Halloween party. And it's easier than it looks – just stack, ice, and add a few accents for a spooktacularly sweet treat.
10. Spinfully Delicious Spider Web Cake
Get caught up in this colorful and creative cake that will leave you trapped in its web of deliciousness. It features bold Candy Melts candy spiderwebs with a ganache drip and creepy-crawly spiders scurrying up the side. It's a fun and tasty way to lure your loved ones in.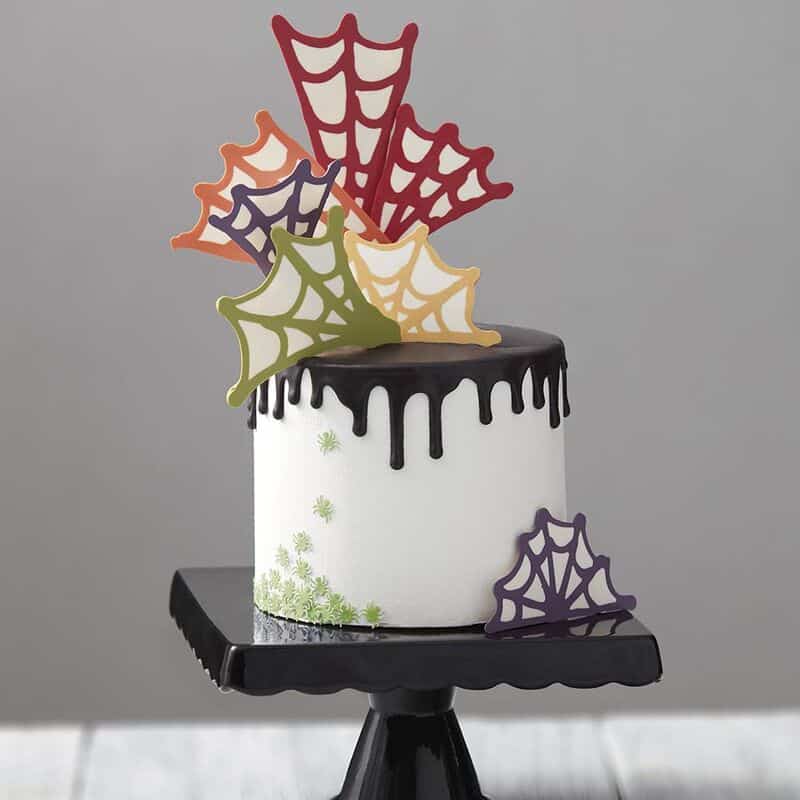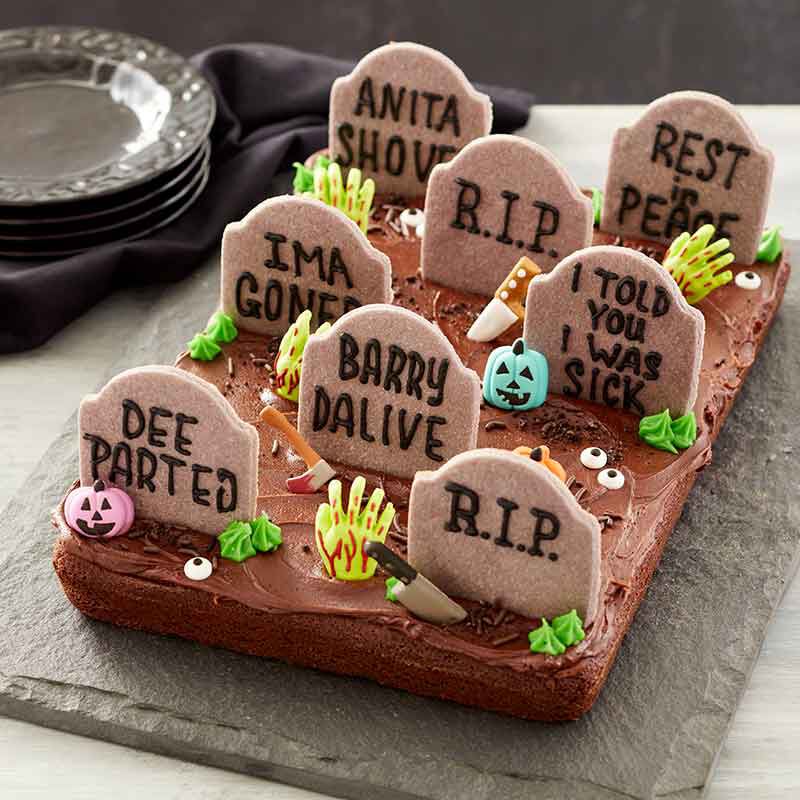 11. Graveyard Brownie Cake
Take your brownie skills up a notch by transforming your next batch into a spooky graveyard cake! Decorate tombstone cookies with fun messages and add spooky, scary icing decorations for an extra bit of ghastly greatness. Just a few simple tricks turn basic brownies into an awesomely gruesome Halloween treat.
12. Pumpkin Shadows Halloween Cake
This striking black and white cake is a great way to show off some skills and make a statement. It's topped with a fondant-covered cake pumpkin that lives in the shadows. But don't get too close… or something might bite.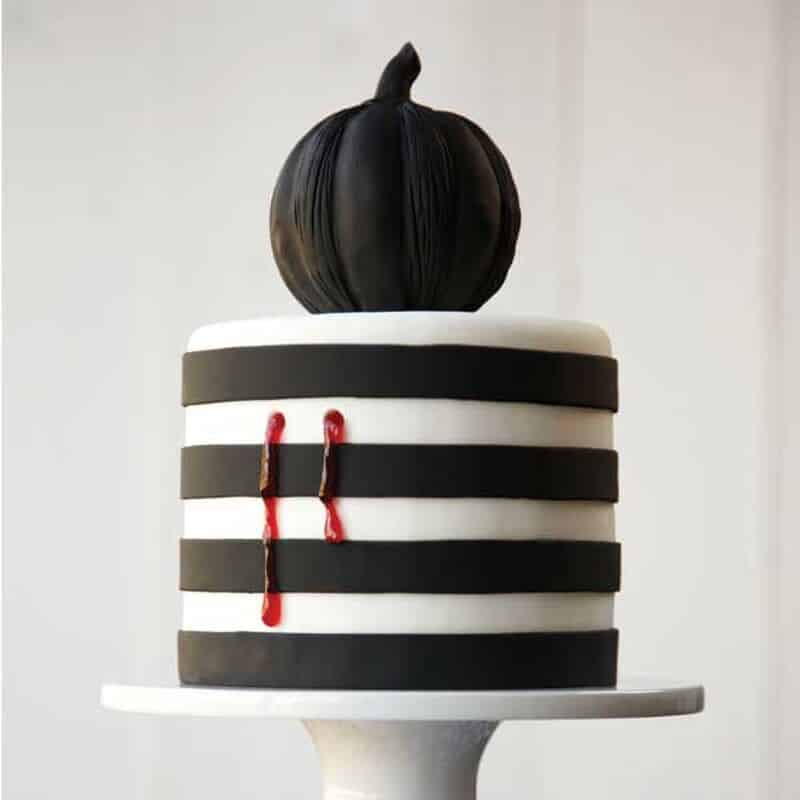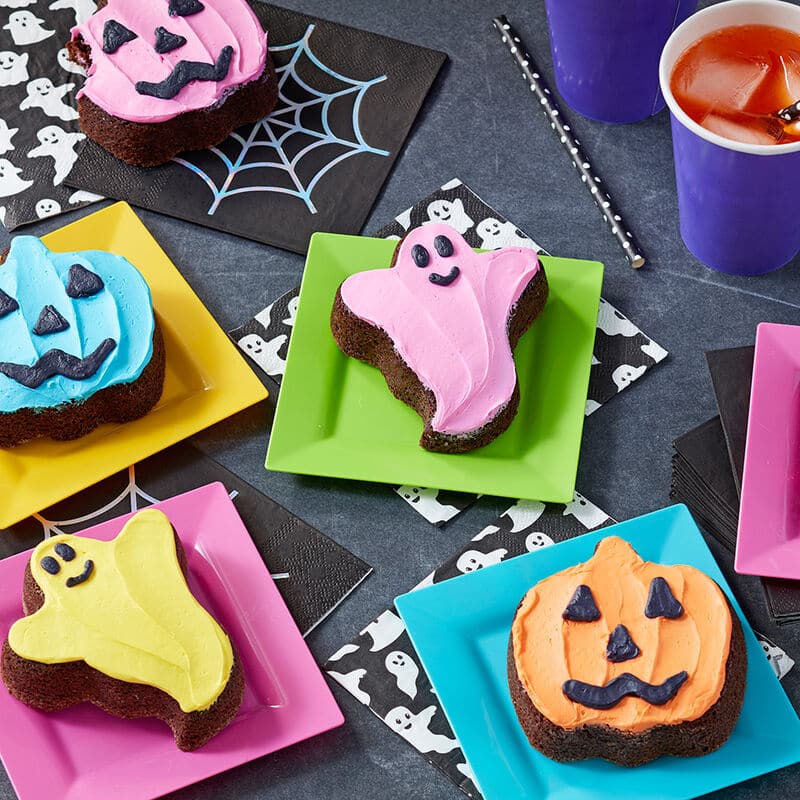 13. Pumpkin and Ghost Mini Cakes
Serve creative treats for a crowd with these mini ghost and pumpkin treats! Bake up brownies or mini cakes in the mold and have a decorating party with colored icing and candy for fun with the whole family.
14. Candy Corn Cake
This cute and colorful cake holds a surprise inside! Use fall colors to tint the batter and the icing for a fun multilayered dessert that shows off your skills. It's easier than it looks and sure to impress.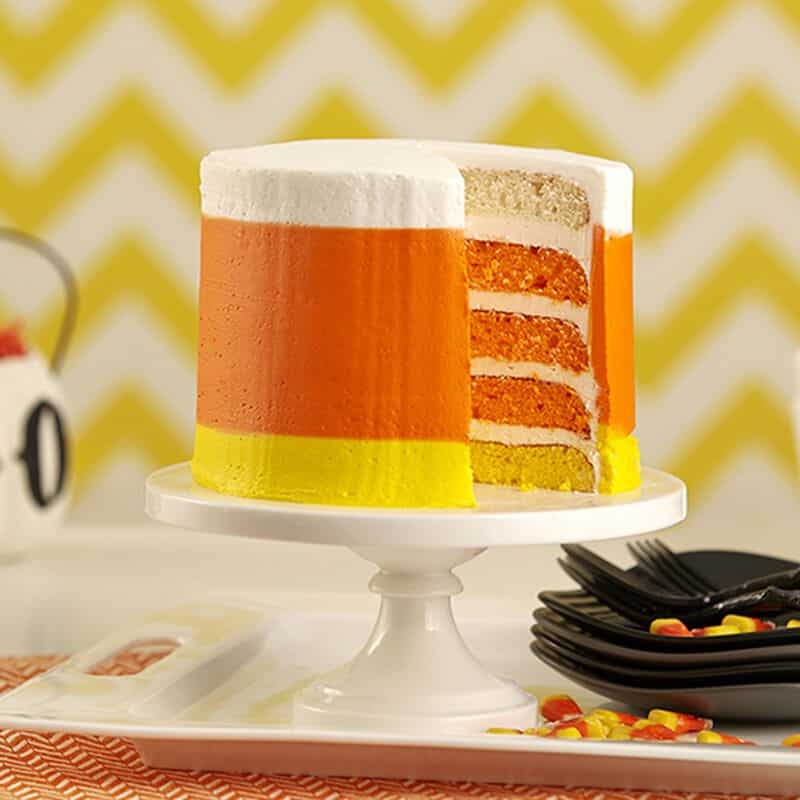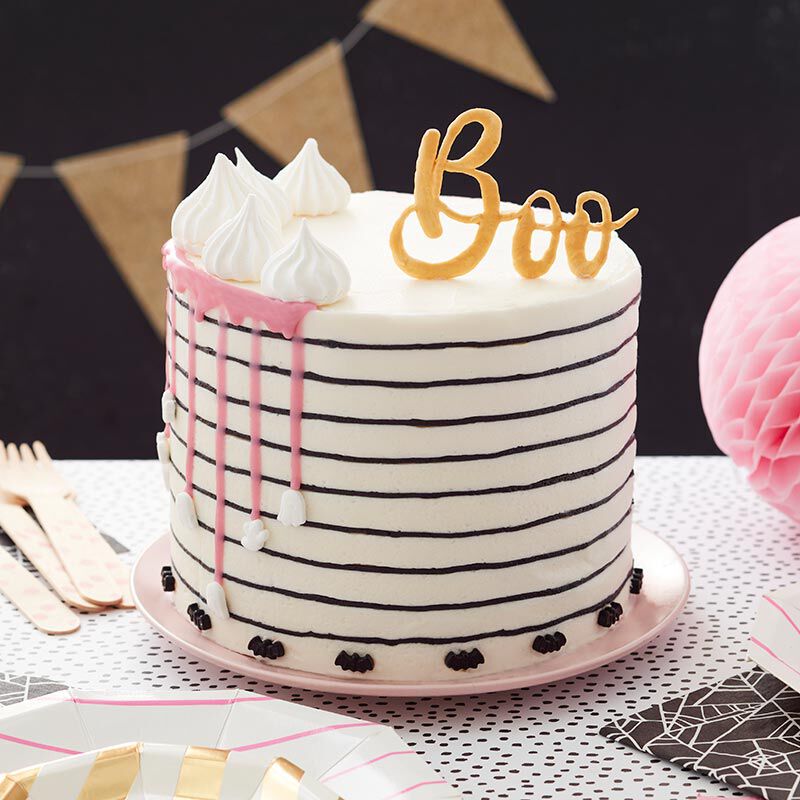 15. Boo-tiful Striped Halloween Cake
Show off your skills with this impressive Halloween cake that has just a touch of creep to it. It features bold stripes, a sweet "Boo" topper and just a touch of creepy-crawly fun for a boo-tiful dessert.
16. Spider cake
Don't worry, this Spider Cake is cuter than it is scary! Decorate the side of the cake with creepy crawlers made using Wilton Decorator Preferred Fondant.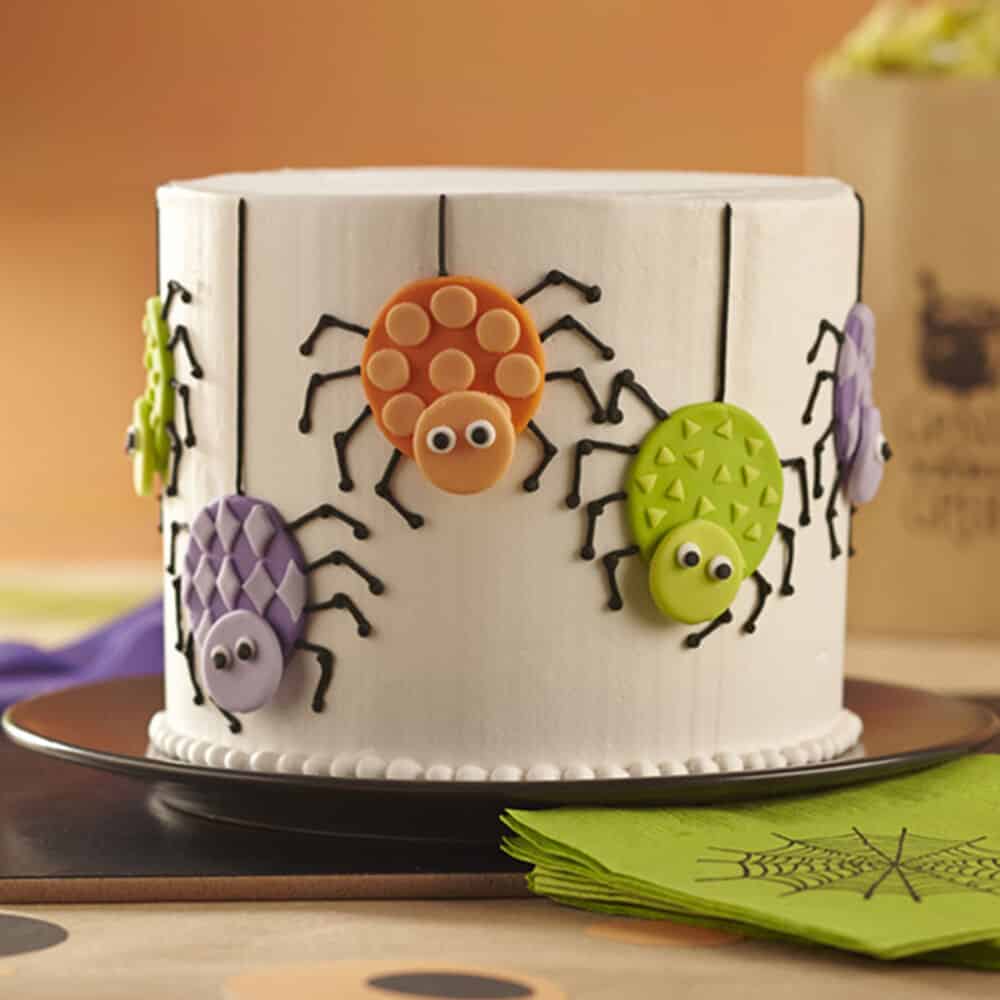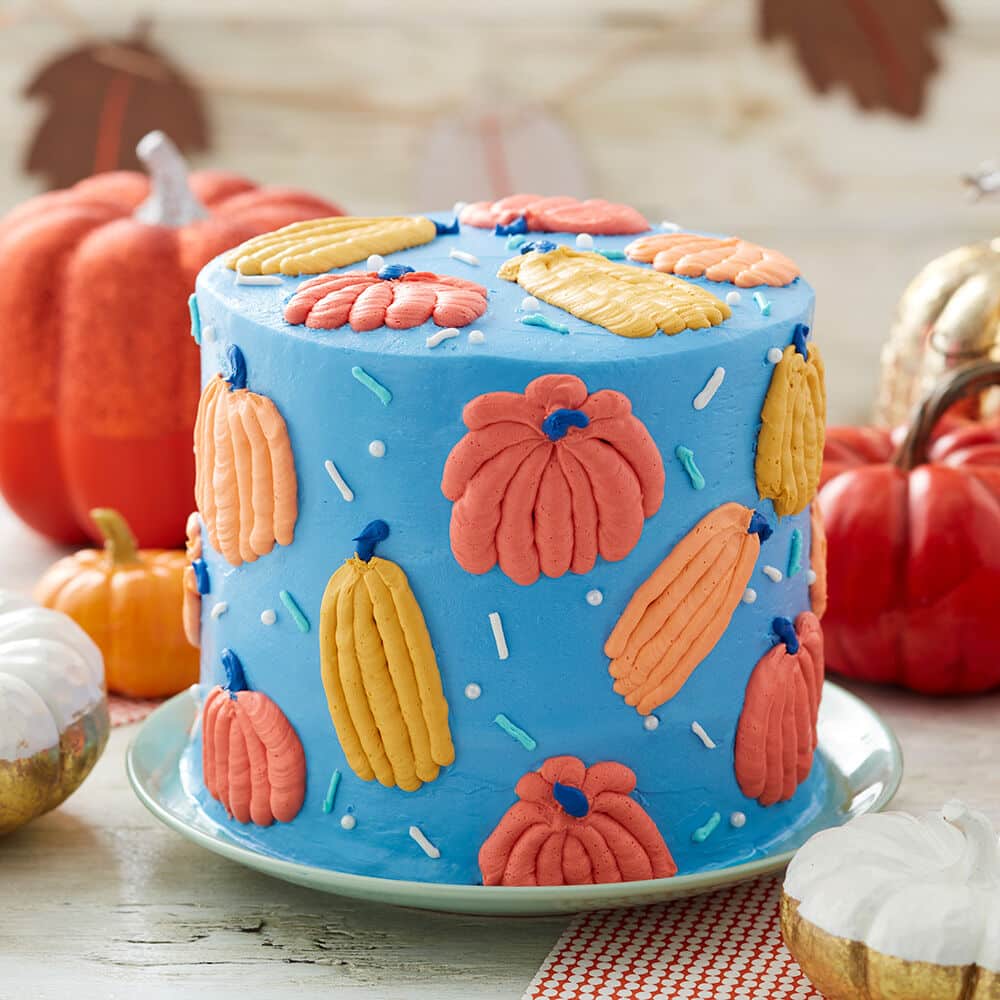 17. Piped Pumpkin Cake
Whether you're celebrating Halloween or the coming of Fall, this cute pumpkin cake fits the bill!
18. Candy Covered Cake
Who doesn't love a little bit of candy? Put those trick-or-treat spoils to work with a cake decorated from head to toe in delicious chocolate candies.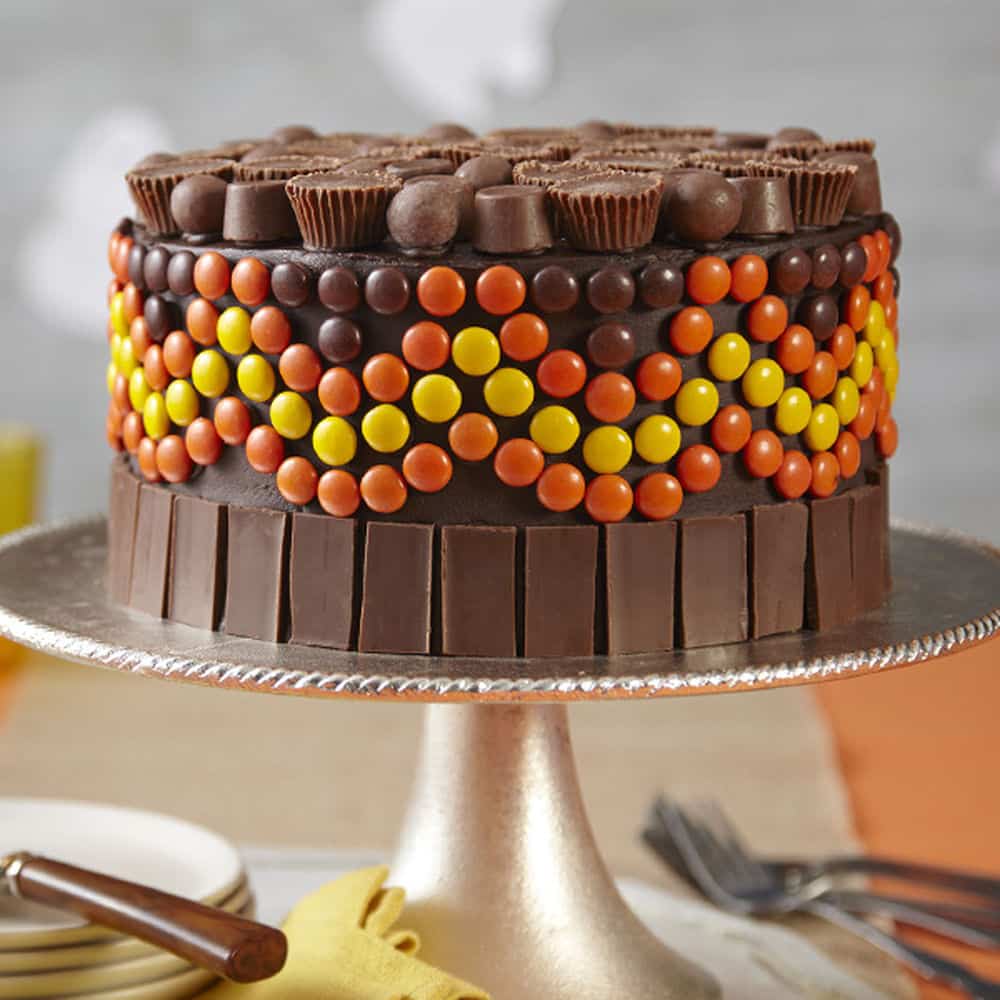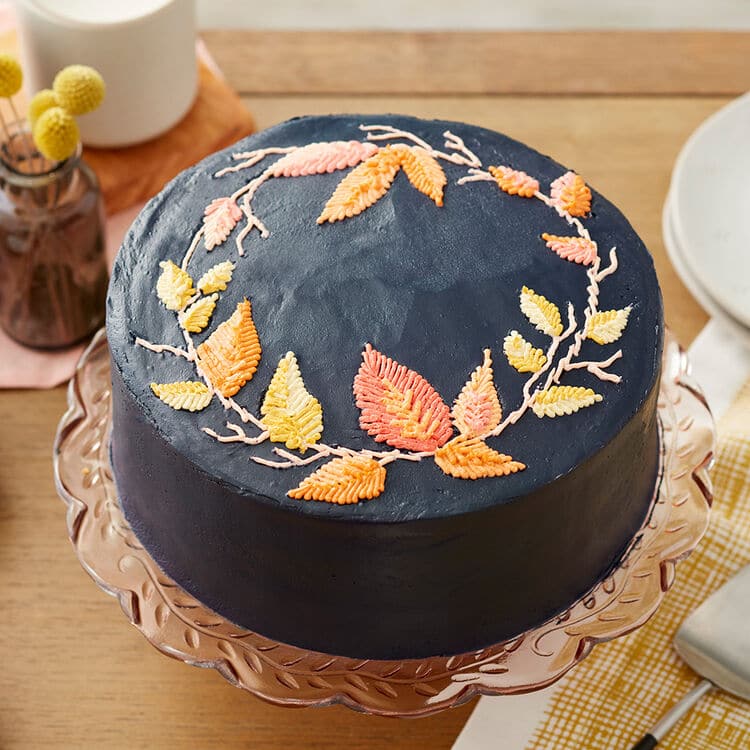 19. Fall Leaves Cake
Decorated with fall leaves and leaf vine embroidery, this Fall Leaves Cake is a striking dessert that's almost too pretty to eat. Iced with black buttercream, this 3-layer cake is a visual treat that also tastes delicious. Add a spooky Halloween message or top this cake with some candles for a birthday celebration.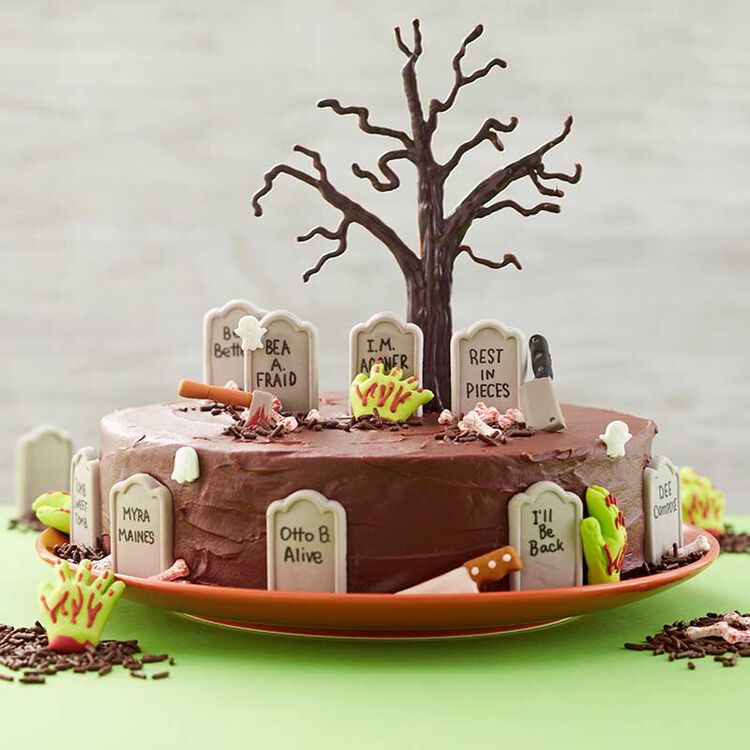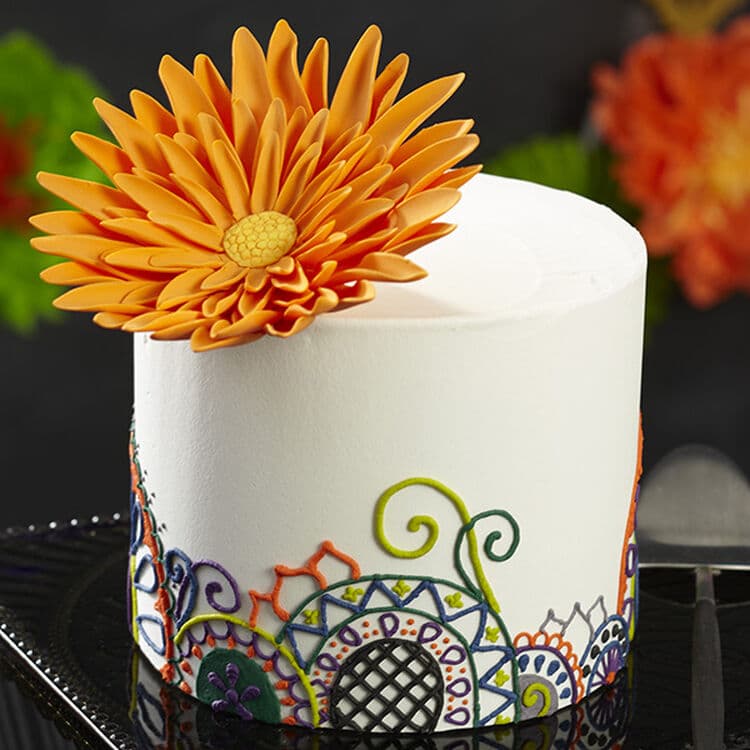 21. Statement Flower Halloween Cake
Brightly colored swirls and dots turn this Flower Halloween Cake into quite the statement! Also great for Day of the Dead celebrations, this colorful Halloween cake is all dressed up for a fun party!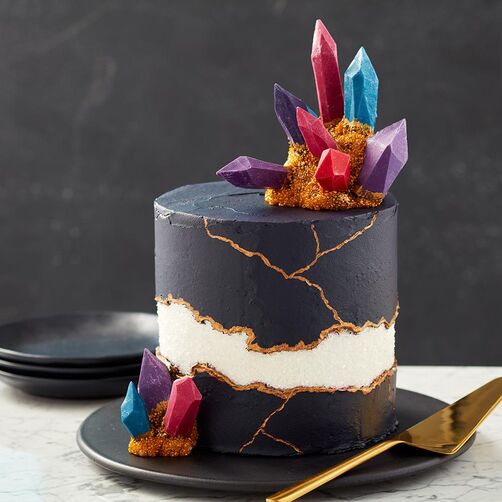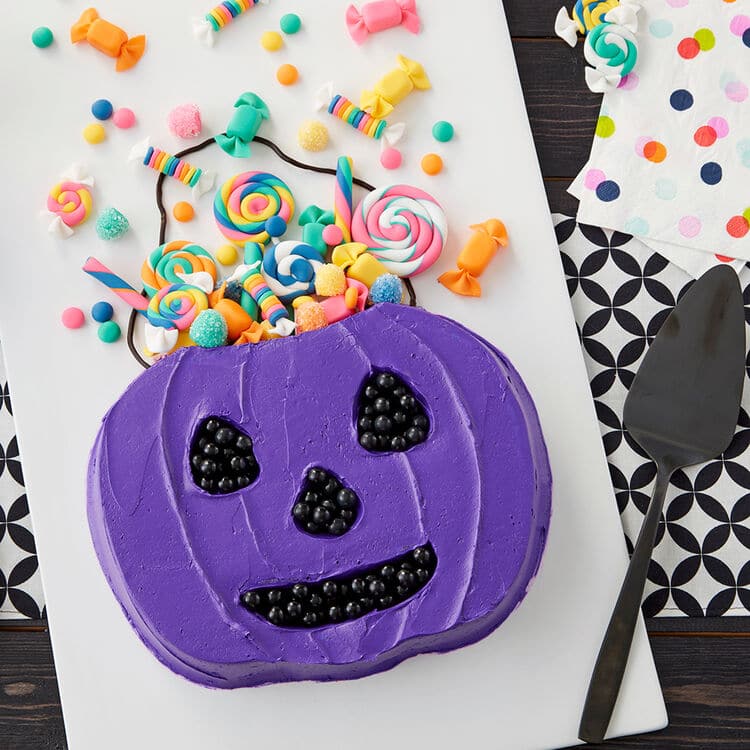 24. Halloween Candy Corn Cheesecake
Even if you don't like candy corn, you're sure to love this cute Halloween Candy Corn Cheesecake! Made using the Checkerboard Cake Pan, this quick and easy cheesecake is great for any Halloween celebration.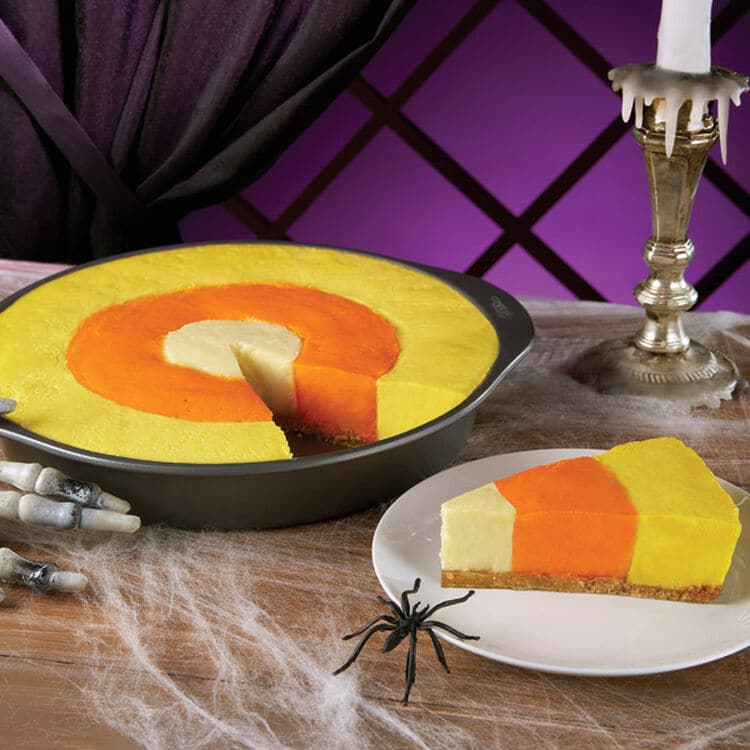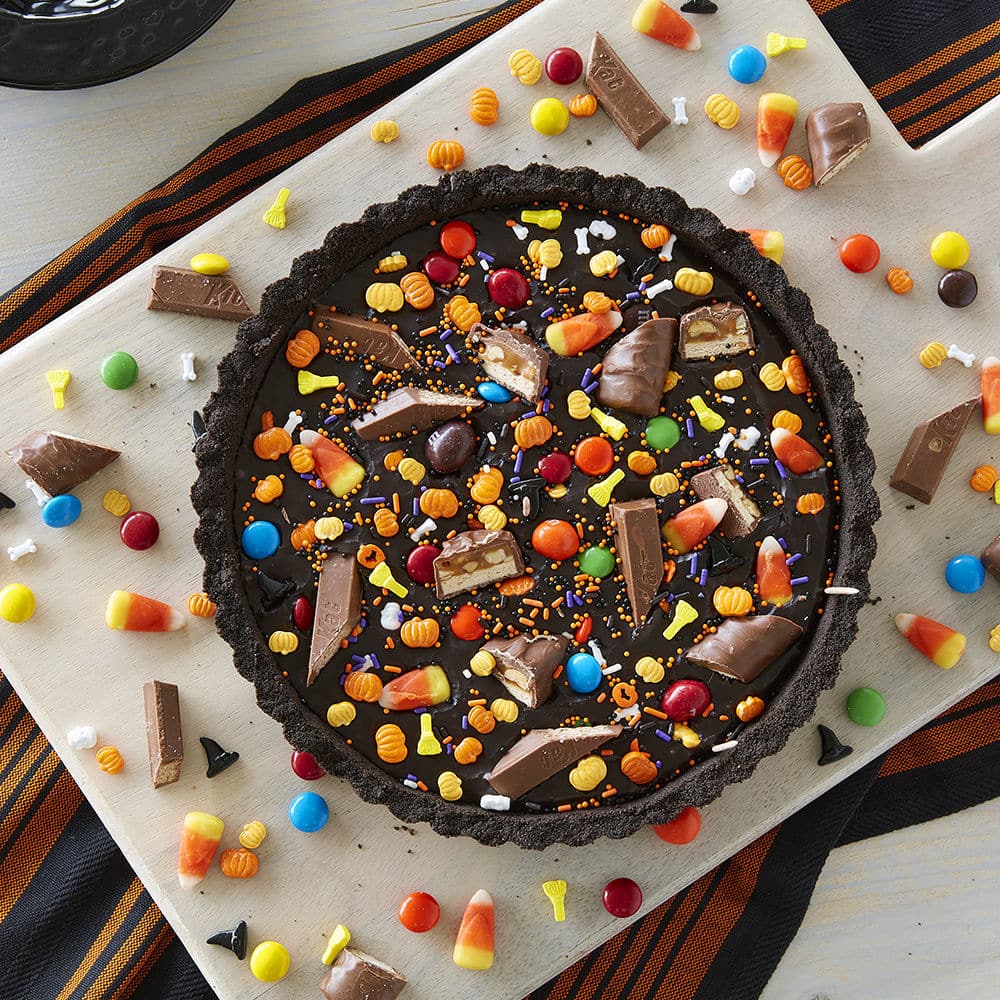 25. Halloween Candy Ganache Tart
If you're more of the sweet than the spooky type, this Halloween dessert is perfect for you! A dark chocolate ganache is poured into a cookie crust, then topped with your favorite Halloween candies and sprinkles. Who needs ghouls or goblins when you've got ganache?
26. Zombie Brain Cupcakes
Your party guest will love tearing into these creepy zombie brain cupcakes. These brain cupcakes are easy to make and will be the star of your Halloween dessert table.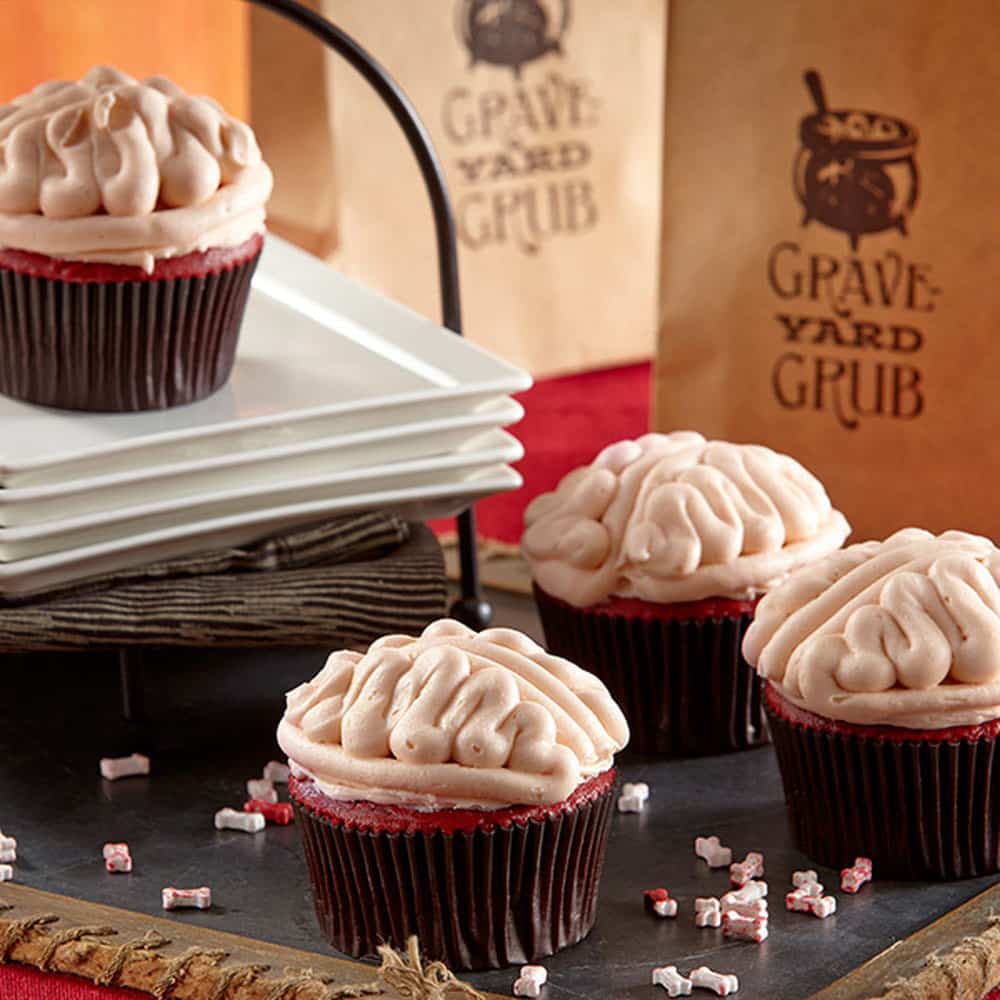 27. Trick or Treat Halloween Cake
This Trick or Treat Halloween Cake has a surprise inside that will delight boys and ghouls alike! Made with chocolate cake then filled with your favorite Halloween candies and sprinles, this jack-o-lantern pinata cake is a fun treat for kids and adults of all ages. 
28. Halloween Cake Pop Toes
These bloody toe treats are sure to inspire a few scares and screams, no matter how delicious.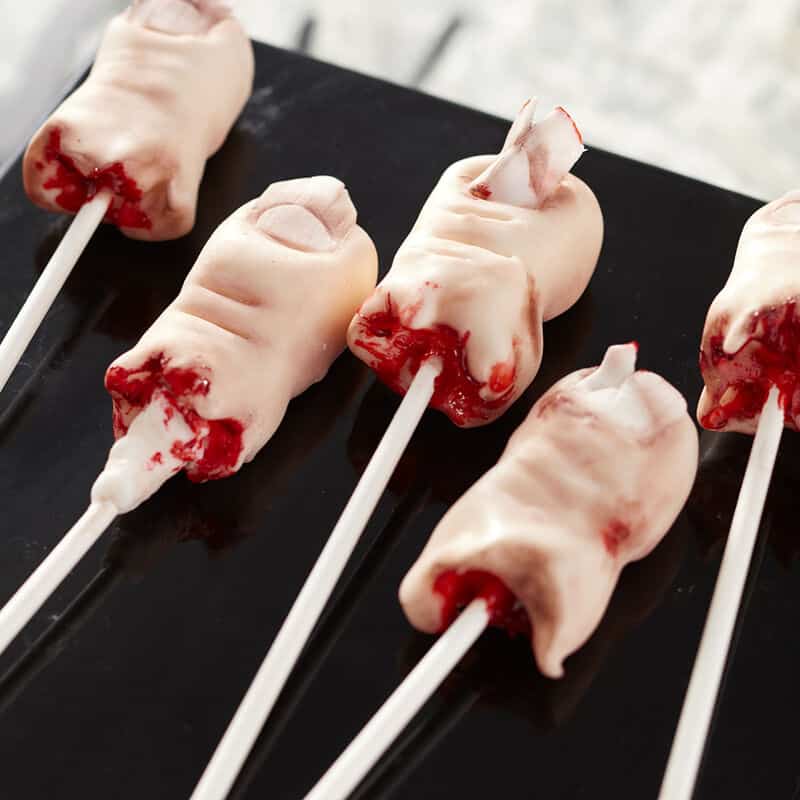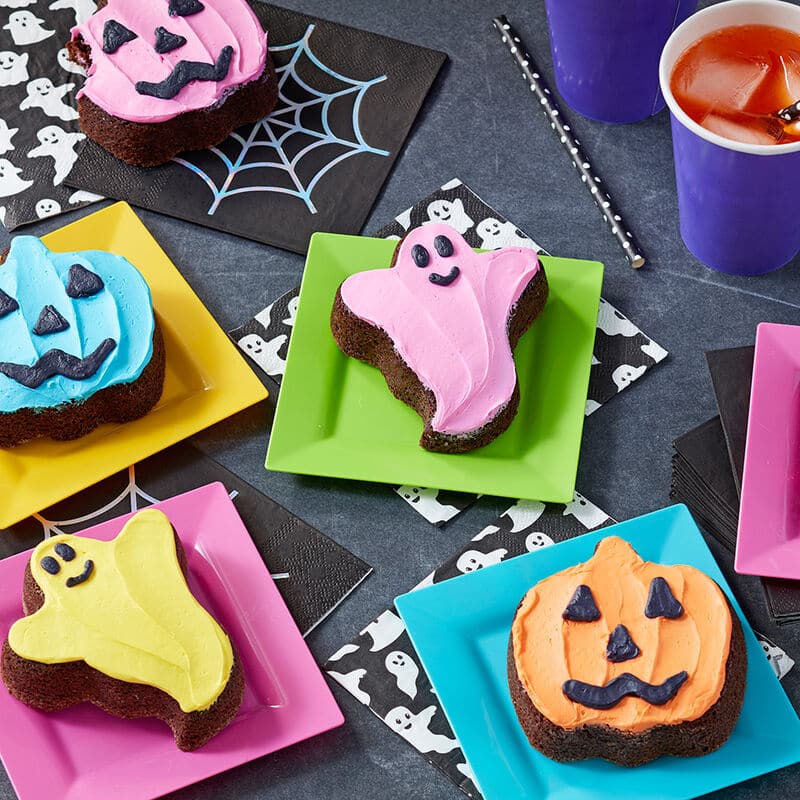 29. Pumpkin and Ghost Halloween Mini Cakes
Easy to make and hard to forget, these decadent pumpkin and ghost Halloween mini cakes are perfect for bringing along to a Halloween party!
30. Halloween Emoji Cupcakes
Dress up your Halloween dessert table with cupcakes featuring devils, ghosts, pumpkins, Frankenstein monsters, Draculas and zombies. These Halloween cupcakes are sure to be the hit of any party!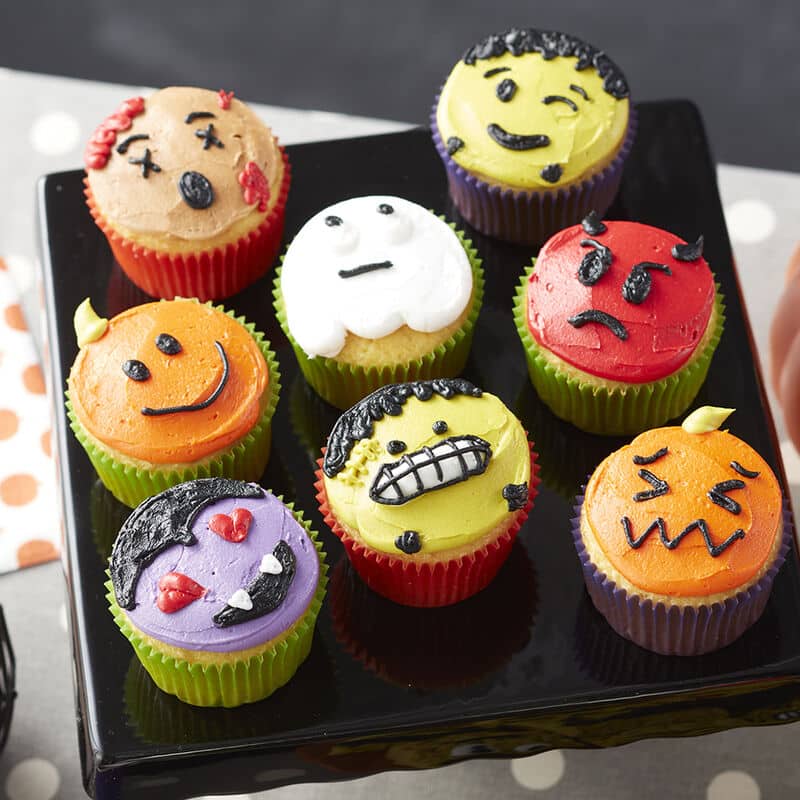 Which of these Halloween cakes is your favorite? Let us know in the comments below!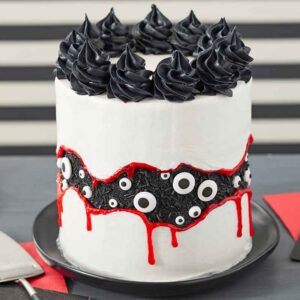 25 Scary Good Halloween Cake Ideas
Get your spooky on with these cool and creepy Halloween cake ideas. From ghost to monster cakes we've got something for decorators of every skill level.
Tried this recipe?
Take a picture and tag us @WiltonCakes on Instagram