Looking for a birthday cake for mom? Check out this collection of delicious cake recipes and decorating ideas, sure to impress moms of all ages!
Treat mom to a birthday she'll never forget with one of these awesome birthday cake ideas. From simple recipes to elegant, decorated cakes, these birthday cakes are sure to make wishes come true!
1. Whimsical Oblong Floral Cake
Great for larger birthday parties, this Whimsical Oblong Floral Cake is easy to cut and serve. Decorated with a border of buttercream flowers, this cake has plenty of room in the center for a customized "Happy Birthday" message or an arrangement of candles.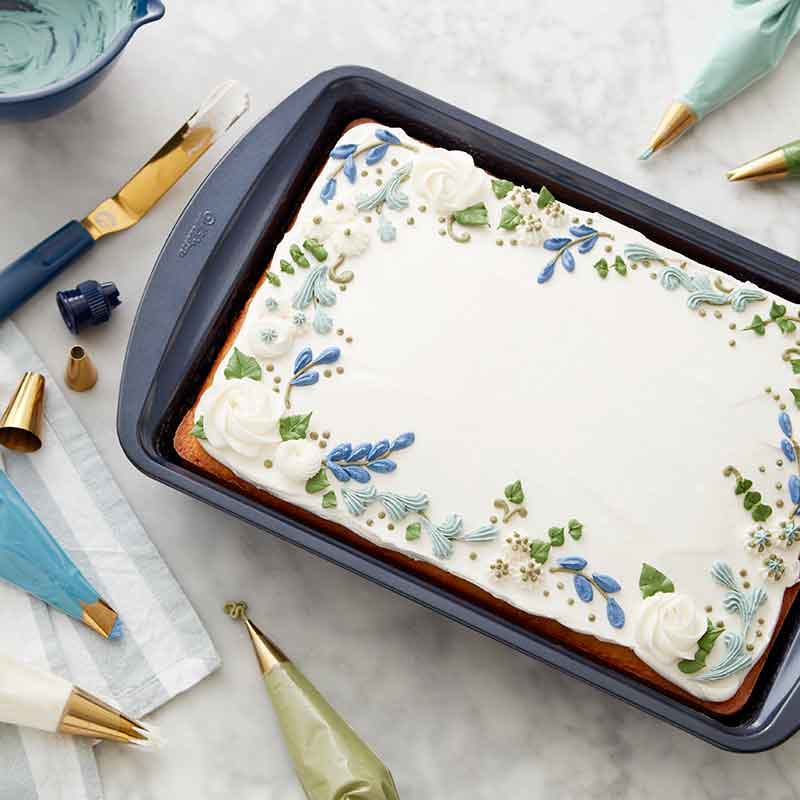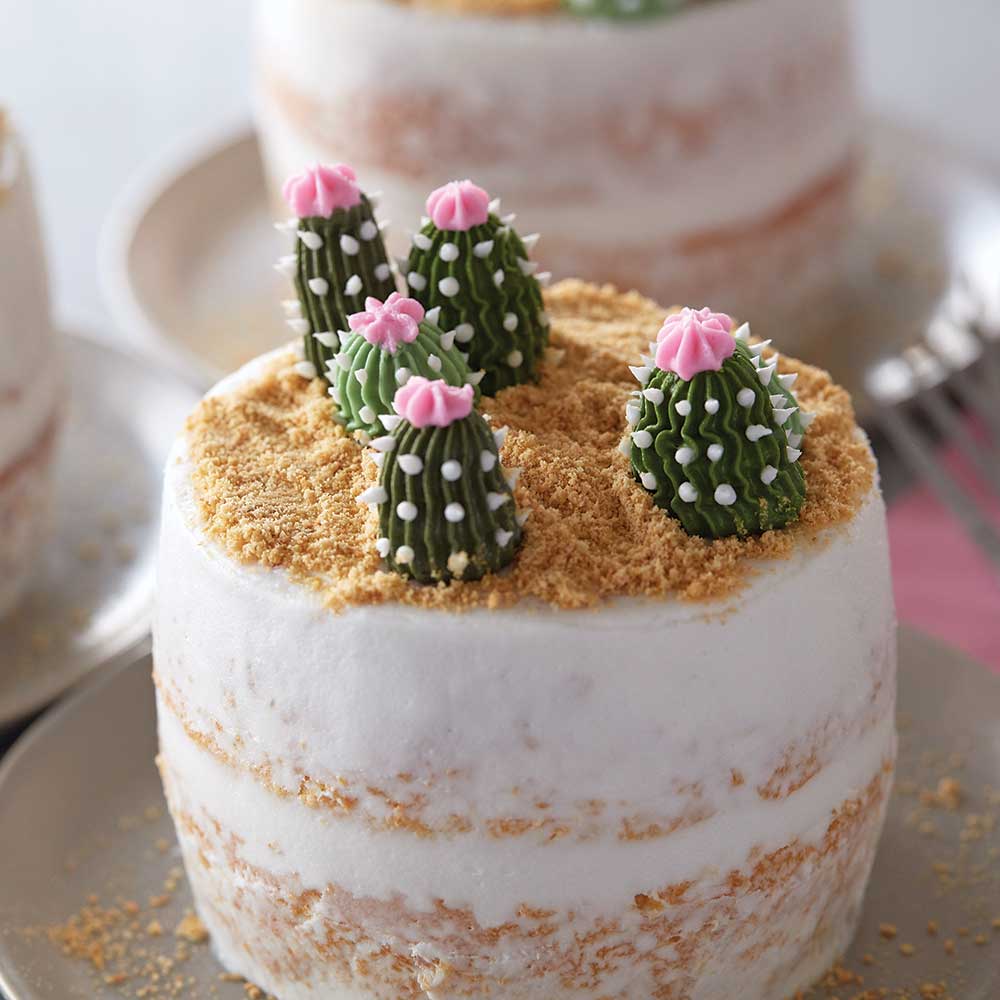 2. Mini Succulent Cakes
Forget the store-bought flowers…this year, treat mom to a lovely edible garden with these cute Mini Succulent Cakes. Topped with buttercream cacti and crushed up graham crackers, these small cakes are a cute and fun way to celebrate mom's day!
3. Pastel Party Birthday Cake
Even beginning decorators can treat mom to something special with this simple Pastel Party Birthday Cake. Begin with your favorite cake mix or recipe, then decorate your cake with a mix of colorful gold and pastel sprinkles. Don't forget the candles!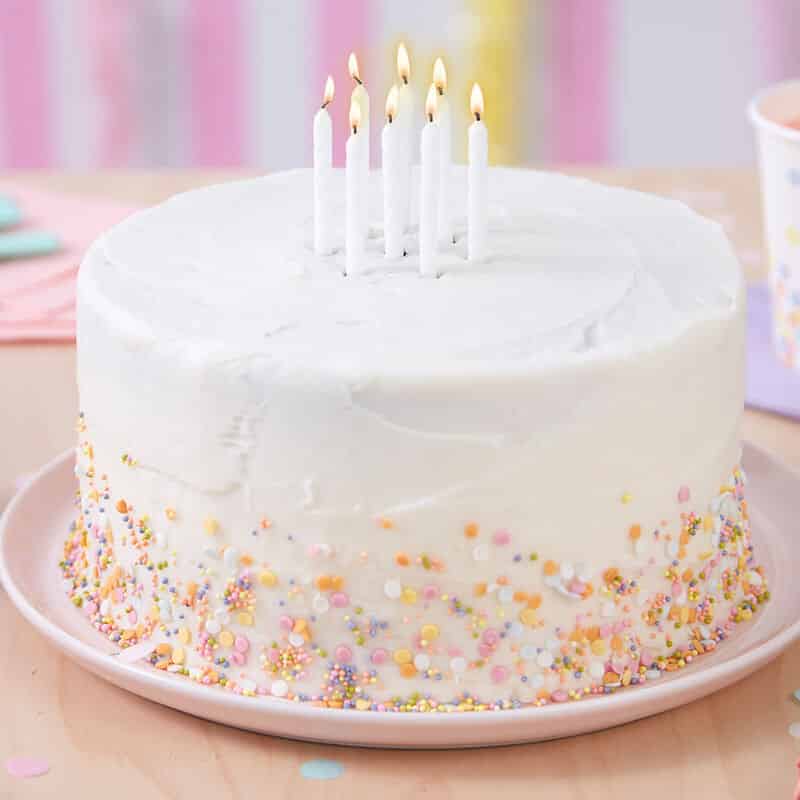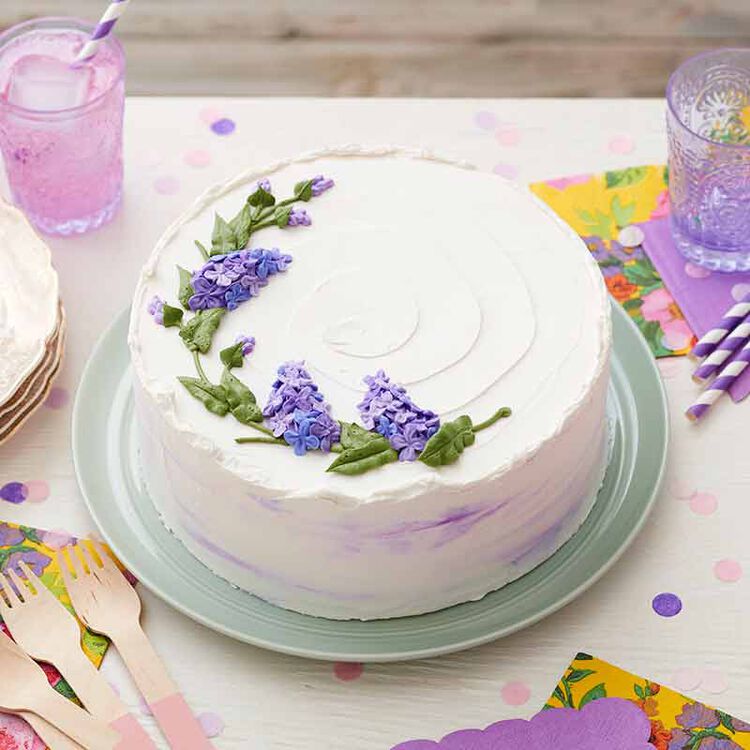 4. Lovely Lilac Flower Cake
You can almost smell the flowers with this pretty Lilac Flower Cake. A lovely birthday cake for mom or for celebrating Mother's Day, this lilac cake showcases the beauty of spring and summer blooms.
5. Perfect Red Velvet Cake
Give mom the showstopper she deserves with this Perfect Red Velvet Cake. Made up of four layers of rich red velvet cake and cream cheese frosting, this is one birthday cake that's sure to make mom's wishes come true.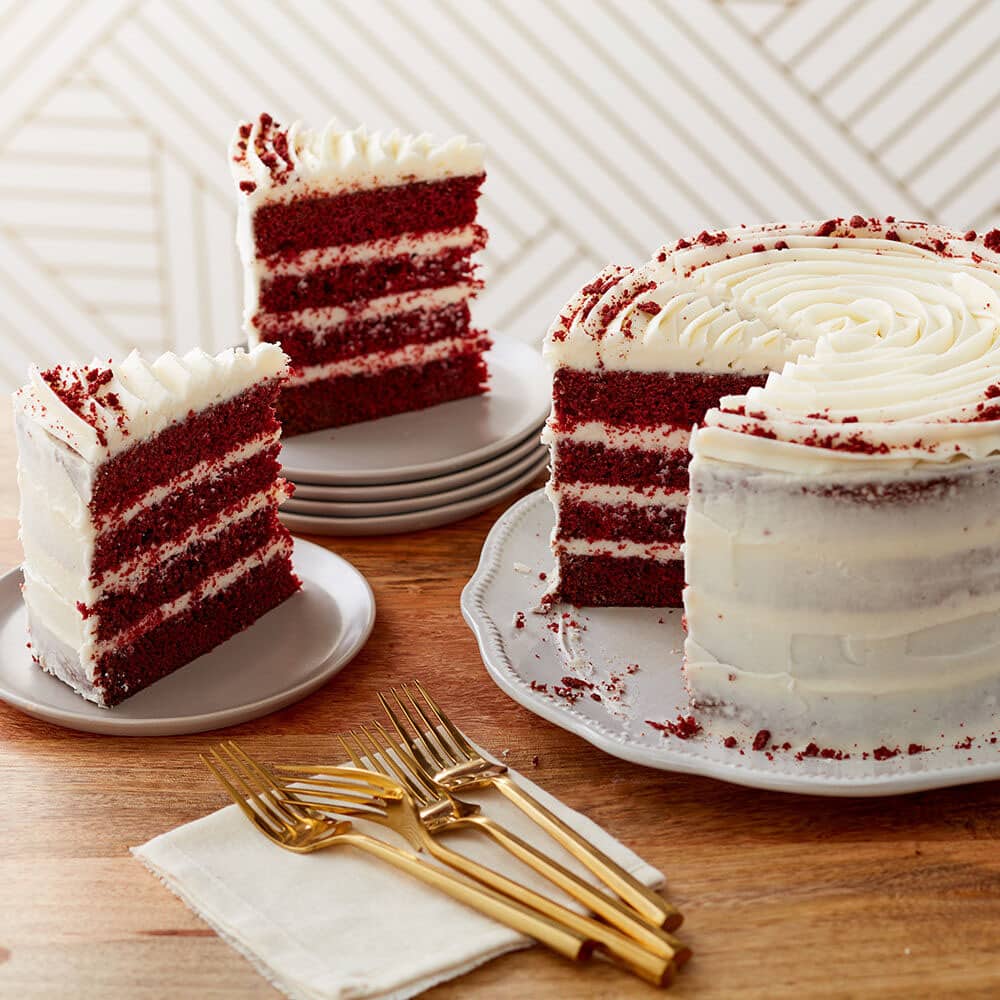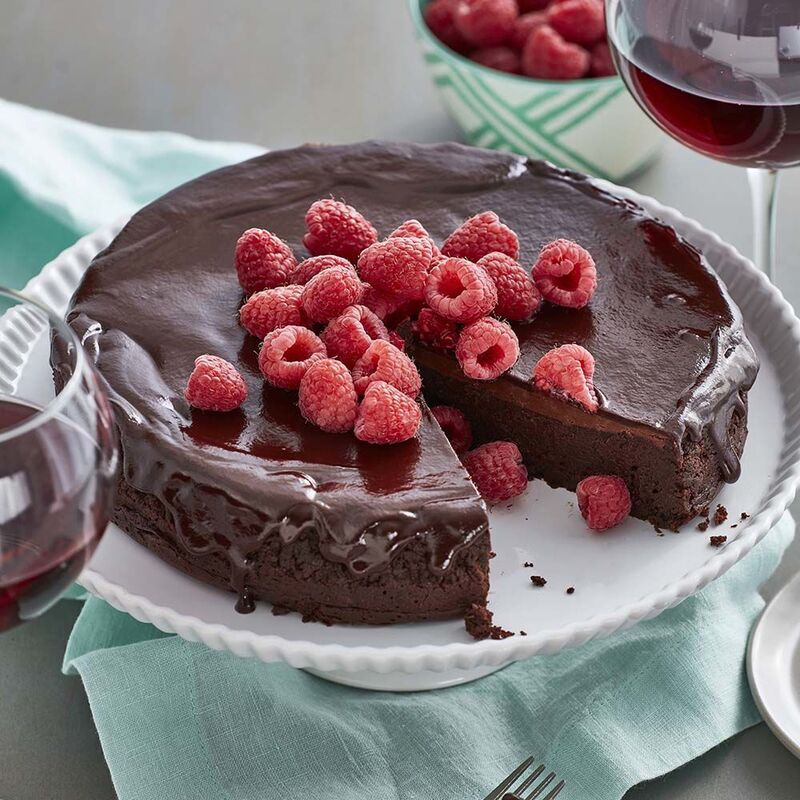 6. Flourless Chocolate Torte with Ganache
If mom loves a rich, chocolate cake, this Flourless Chocolate Torte is a great way to celebrate her special day. Topped with a creamy chocolate ganache and fresh raspberries, this decadent birthday cake makes for a purely indulgent experience!
7. Layered Brownie Cake
Go big or go home with this Layered Brownie Cake. Layers of brownie, whipped buttercream frosting, chocolate and peanut butter chips and caramel sauce make this one sweet and sensational birthday cake for mother, father and everyone in between!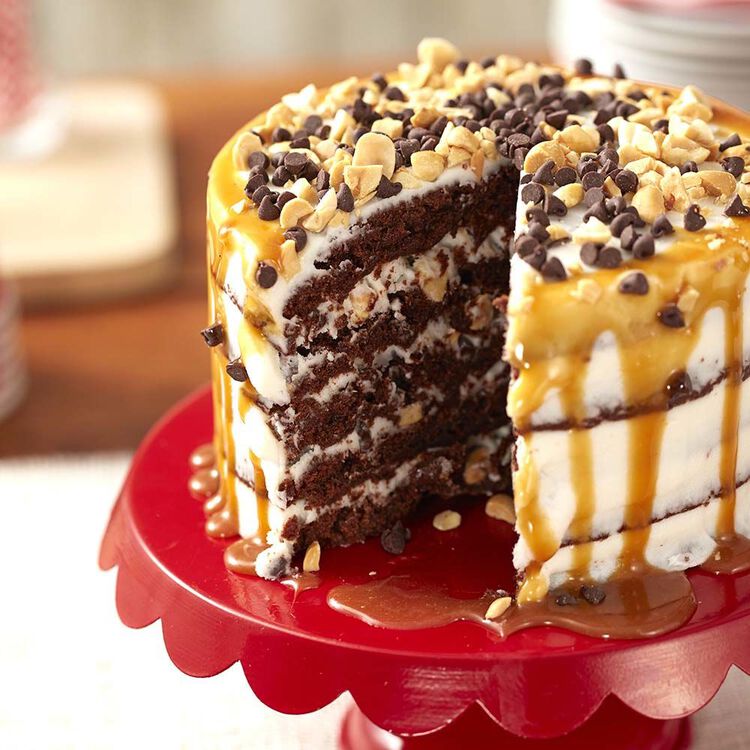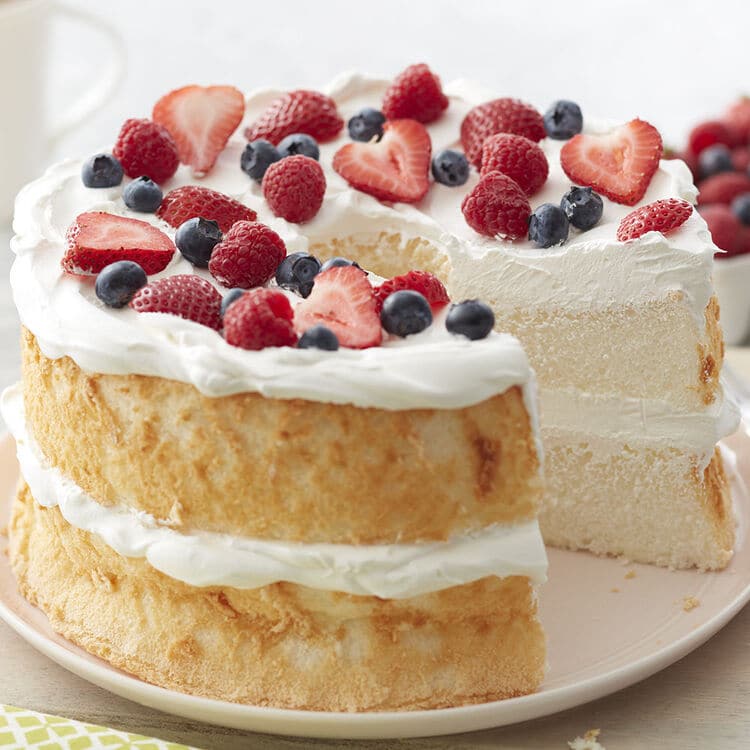 8. Angel Food Cake with Berries and Whipped Cream
Light and refreshing, this Angel Food Cake is great for ending a heavy birthday dinner on a sweet note. A topping of whipped cream and fresh berries give a little added sweetness to this delicate cake.
9. Vegan Petite Chocolate Cake
For vegan moms, try this Vegan Petite Chocolate Cake. Made using vegan ingredients, this chocolate cake recipe is topped with a vegan-friendly chocolate buttercream for a tasty treat everyone is sure to love. For smaller bites, try using this recipe to make chocolate cupcakes!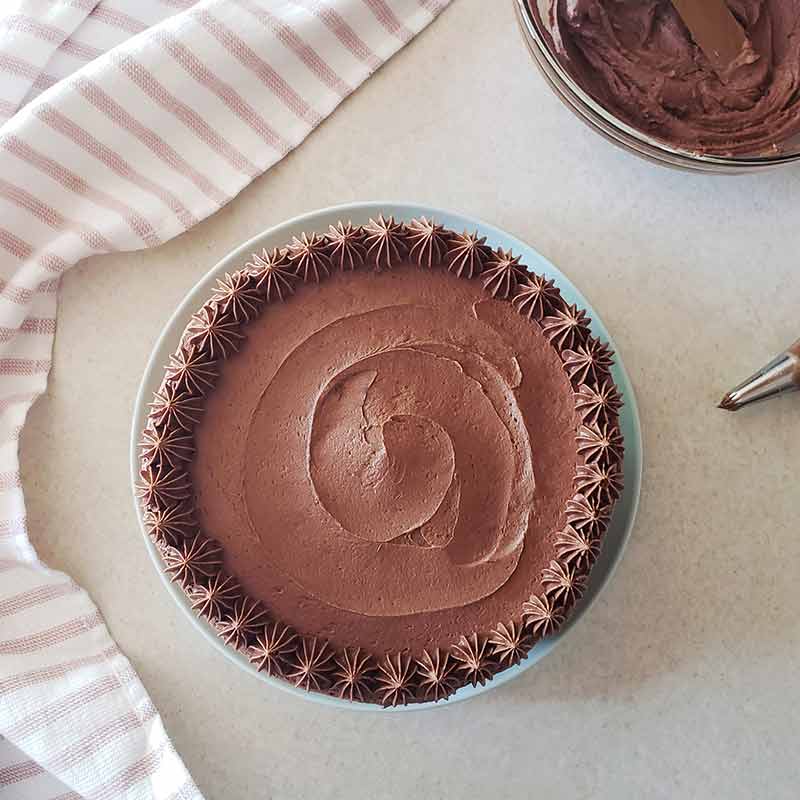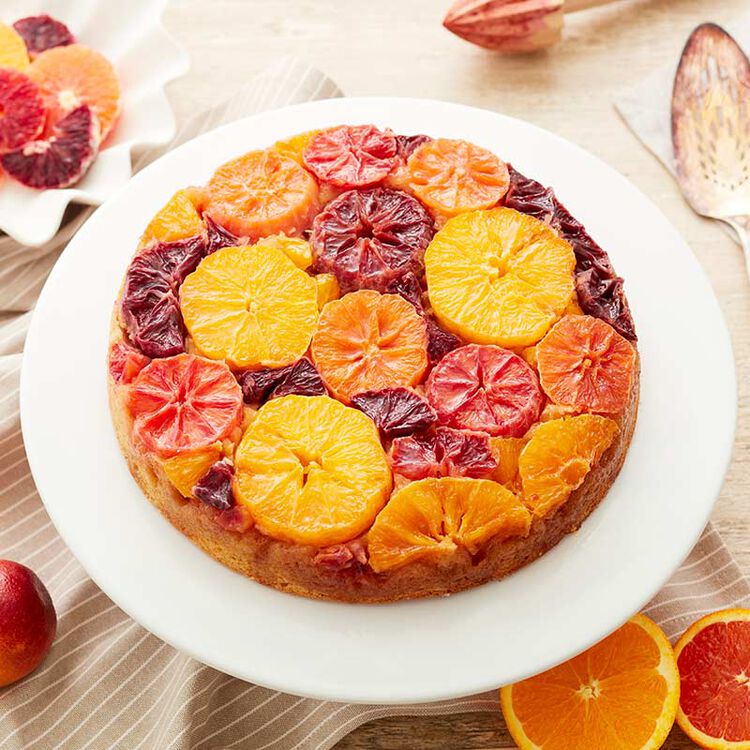 10. Triple Orange Upside-Down Cake
Finish your birthday dinner on a colorful note with this beautiful Triple Orange Upside-Down Cake. Made using three varieties of oranges, this citrus-packed cake is a bright and bold way to highlight the flavors of the season.
11. Chocolate Peanut Butter Cake
Perfect for peanut butter lovers, this Chocolate Peanut Butter Cake is one treat worthy of a wonderful woman! Packed with delicious flavor, this rich and decadent cake features a peanut butter icing and a surprise layer of crunchy chocolate meringue.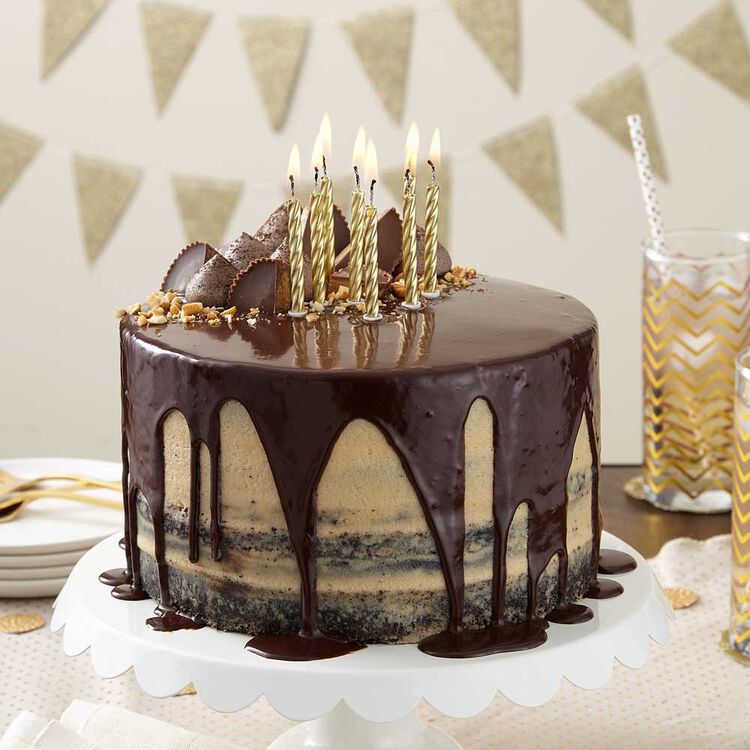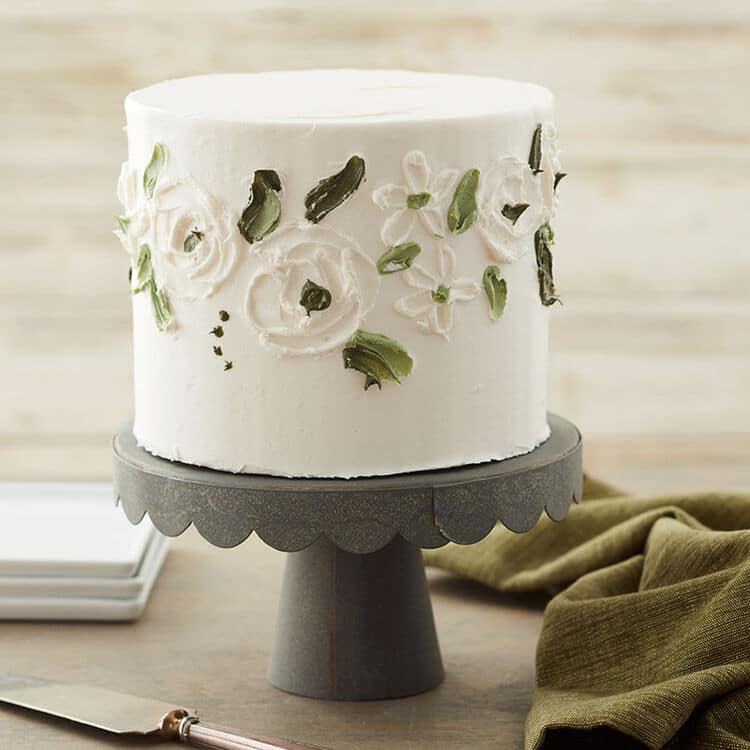 12. Elegant White Rose Buttercream Cake
No bag and tip needed for this cake! With a tapered spatula and some white and green buttercream, you can create this Elegant White Rose Buttercream Cake for your next birthday or shower celebration.
13. Classic Pound Cake
Can't go wrong with a classic. Topped with a sweet glaze, this Classic Pound Cake is a family favorite for a reason! Serve your cake with some fresh berries for a little added color and sweetness.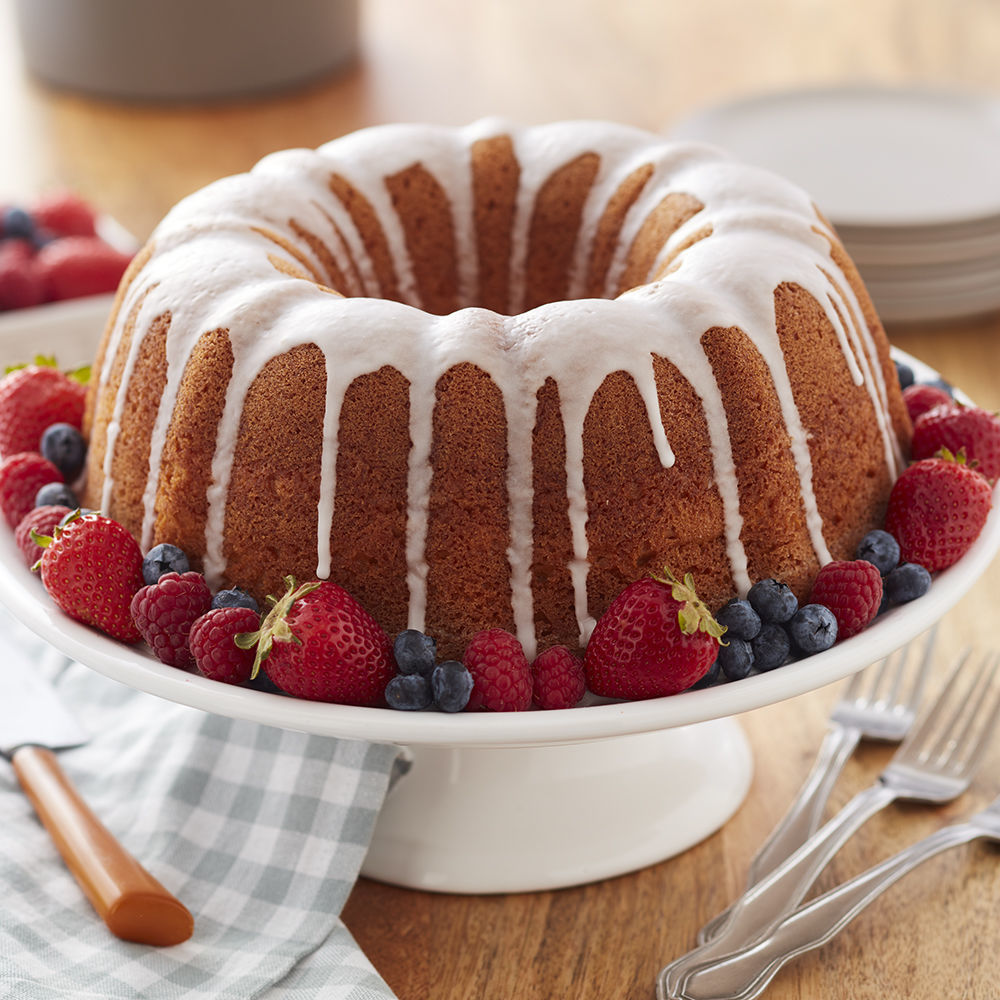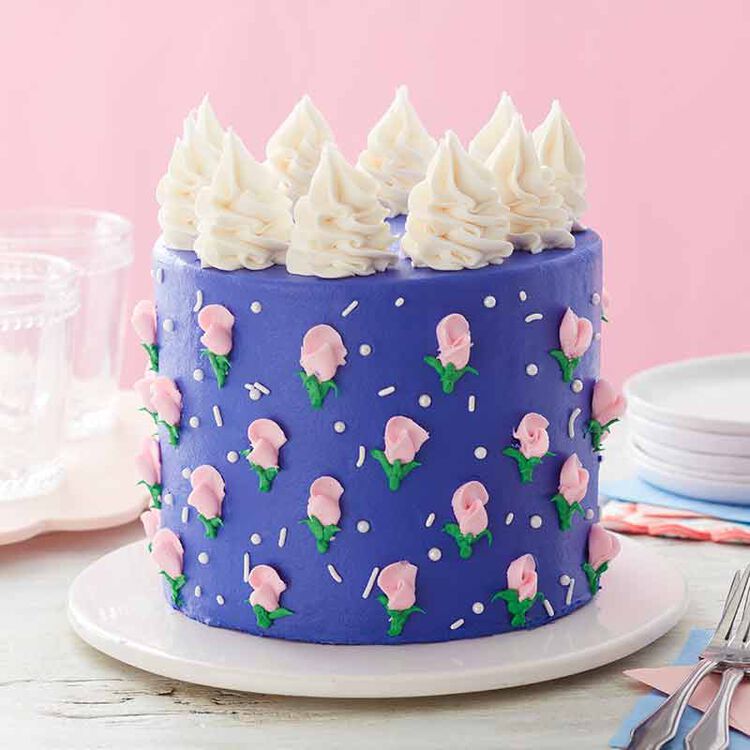 14. Rosebud Cake
For moms who love flowers, this Rosebud Cake is sure to impress. The soft pink blooms pop on a dark blue background, and a topping of buttercream swirls add the perfect finishing touch to this cute, petite cake.
15. Beautiful Buttercream Dahlia Cake
A simple arrangement of piped buttercream dahlias turns this Buttercream Dahlia Cake into something truly beautiful. Simple decorations with a soft, feminine touch make this fluted tube cake a wonderful dessert for mom's birthday.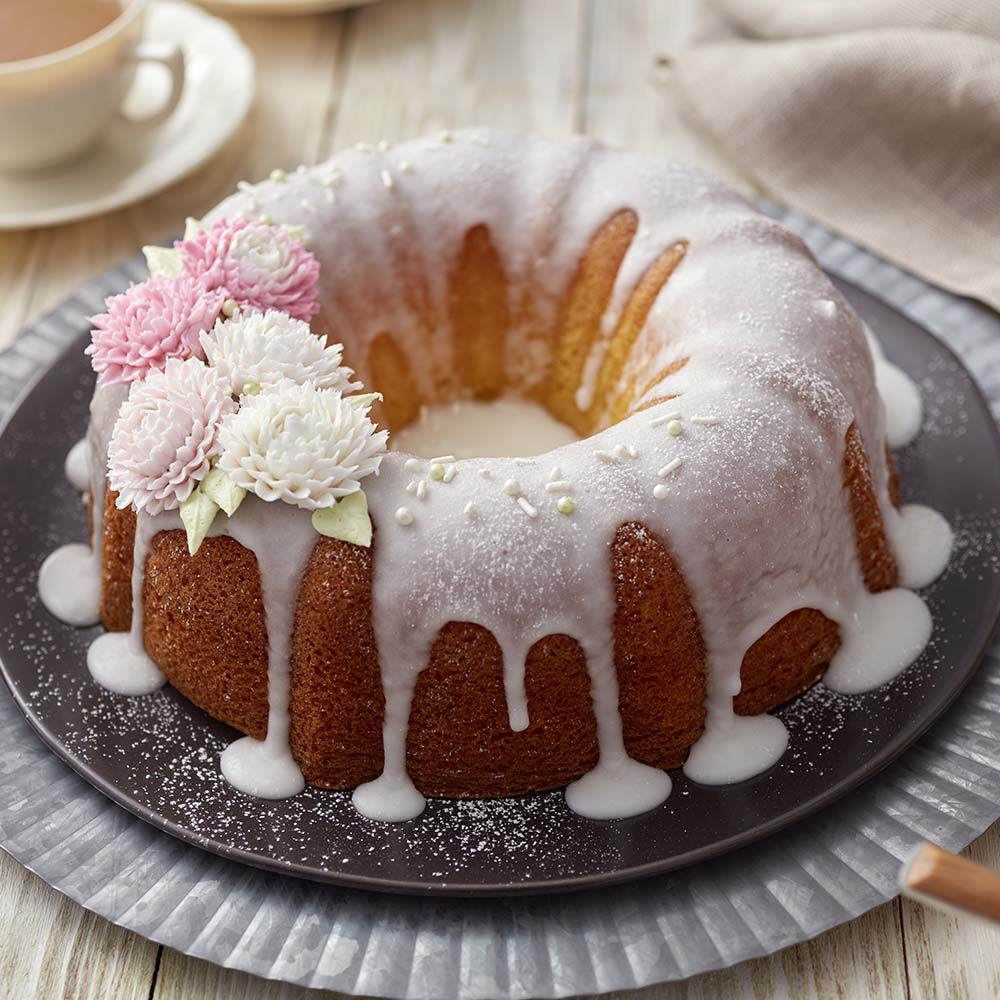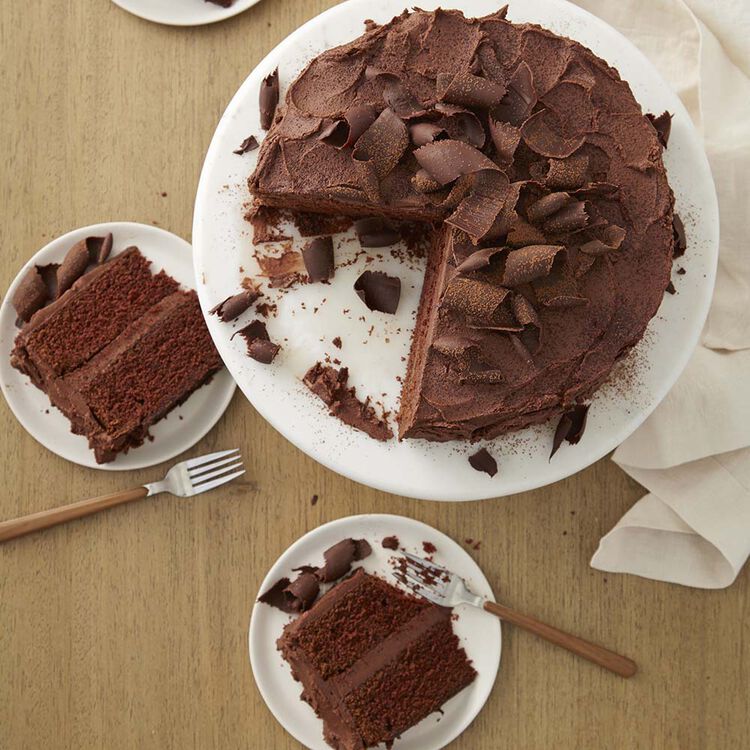 16. Chocolate Lover's Cake
Is your mom a chocoholic? Then she's sure to appreciate this Chocolate Lover's Cake, topped with chocolate buttercream and chocolate curls. Perfect for serving with a glass of cold milk or hot coffee, this chocolate birthday cake is a crowd-pleaser every time!
17. Jelly Roll Yellow Sponge Cake
Perfect for any spring or summer celebration, this Jelly Roll Yellow Sponge Cake makes a lovely cake for mom! Topped with buttercream flowers and filled with a sweet cream, this cake is sure to make mom's day.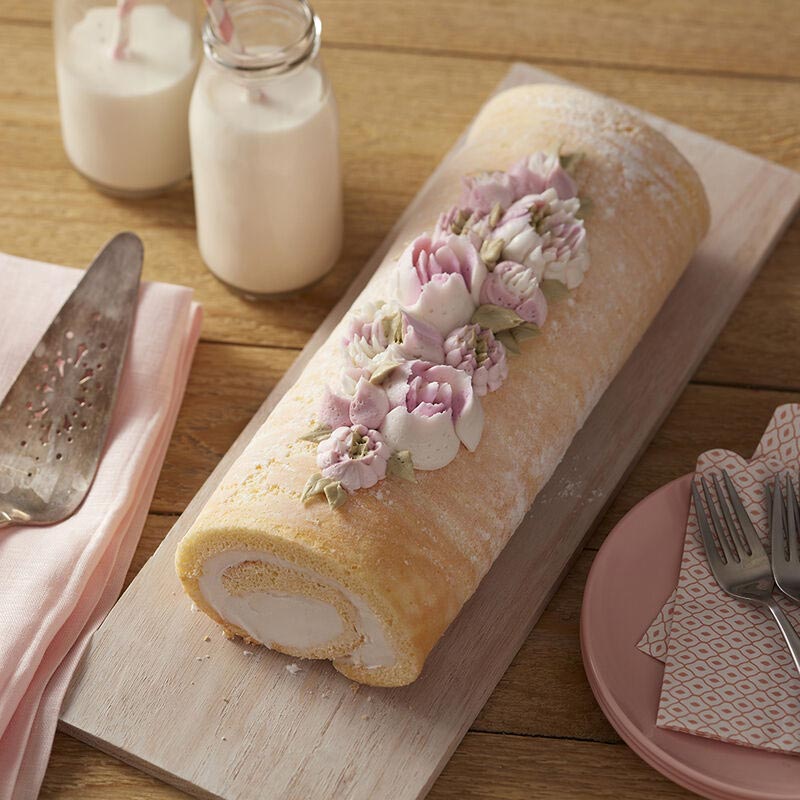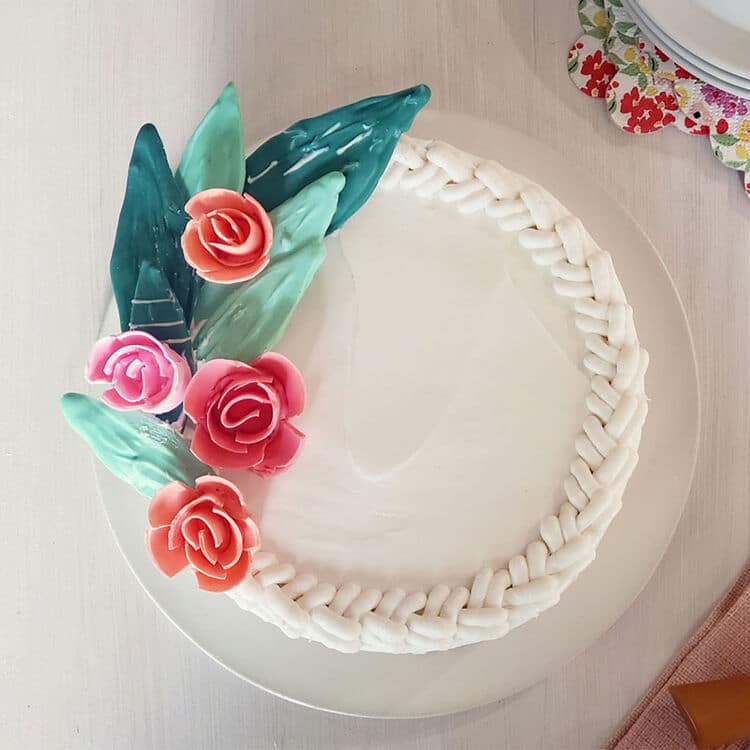 18. Candy Melts Rose Cake
Stop and smell the roses – and then eat them! This simple and elegant cake features roses made from Candy Melts candy for a sweet cake topper mom is sure to love. Customize your cake with a message or leave it as for a simplistic look.
19. Blooming Floral Birthday Cake
This Blooming Floral Birthday Cake is (almost) too pretty to eat! Topped with Easy Blooms flowers, this cake is one edible work of art that mom is sure to love.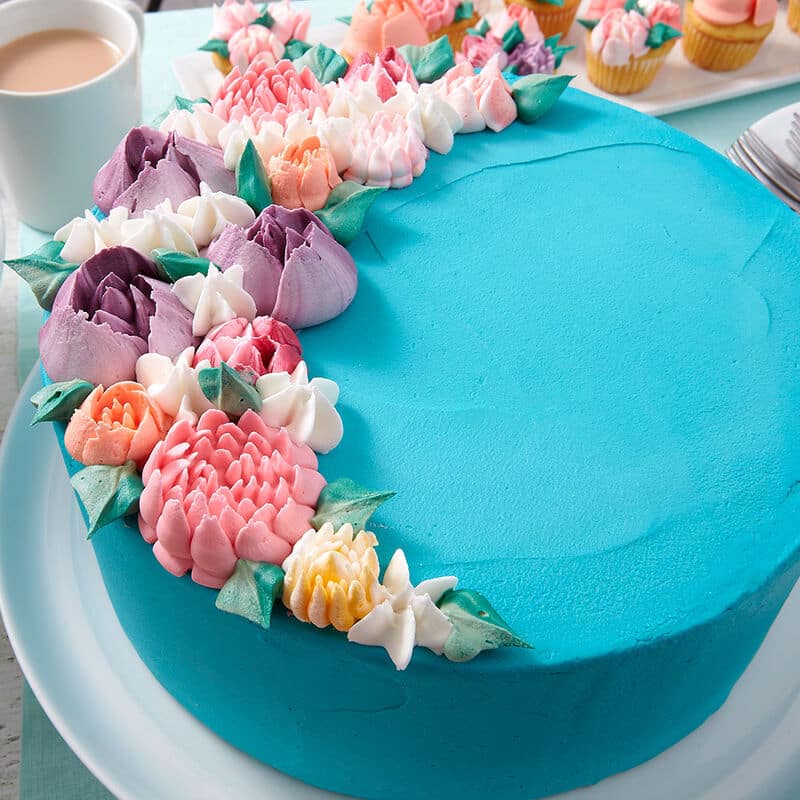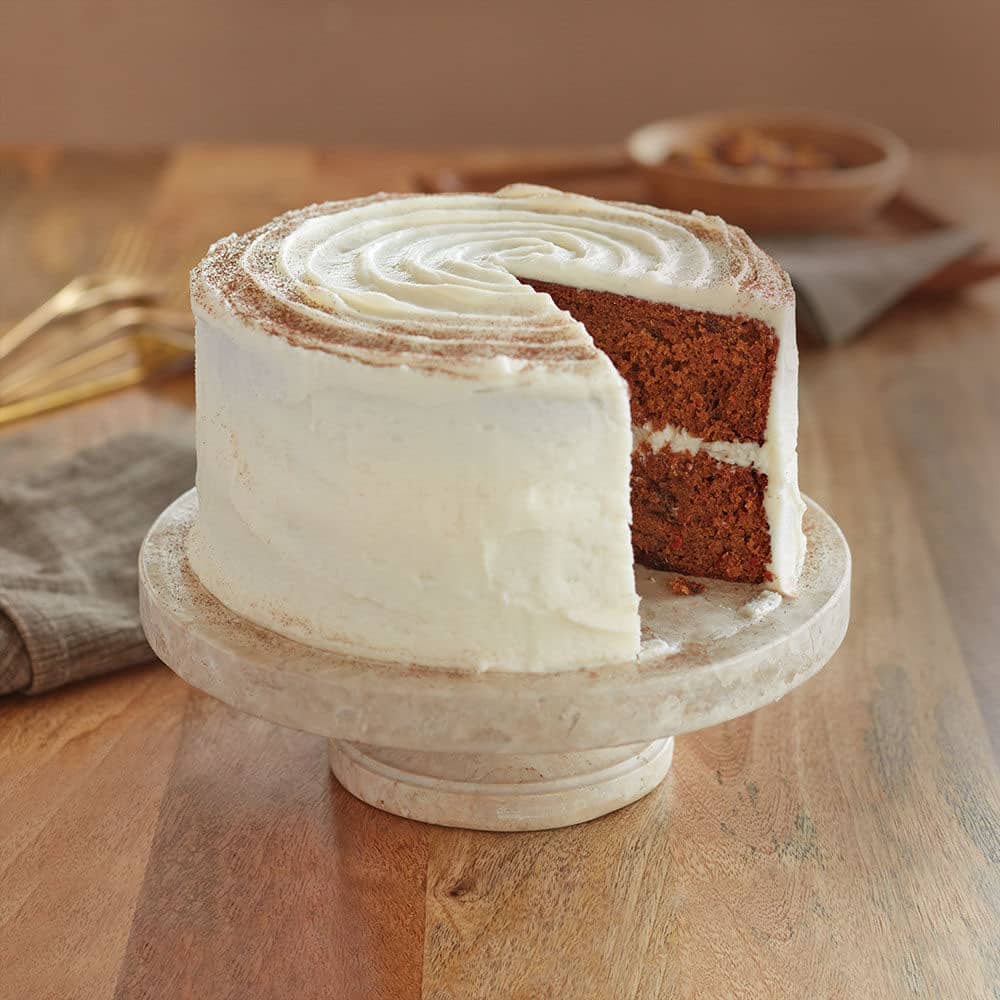 20. Homemade Carrot Cake
The warm flavors of cinnamon, carrots and raisins make this Homemade Carrot Cake a delicious dessert for any celebration. Topped with a tangy cream cheese frosting and a sprinkle of cinnamon, this cake is a wonderful way to celebrate birthdays, showers, holidays and more.
21. Petite Chocolate Cake
This Petite Chocolate Cake might be small, but it still packs a flavor punch! Topped with a creamy homemade chocolate buttercream and a smattering of colorful sprinkles, this cake is perfect for celebrating a small, intimate birthday with any chocolate lover!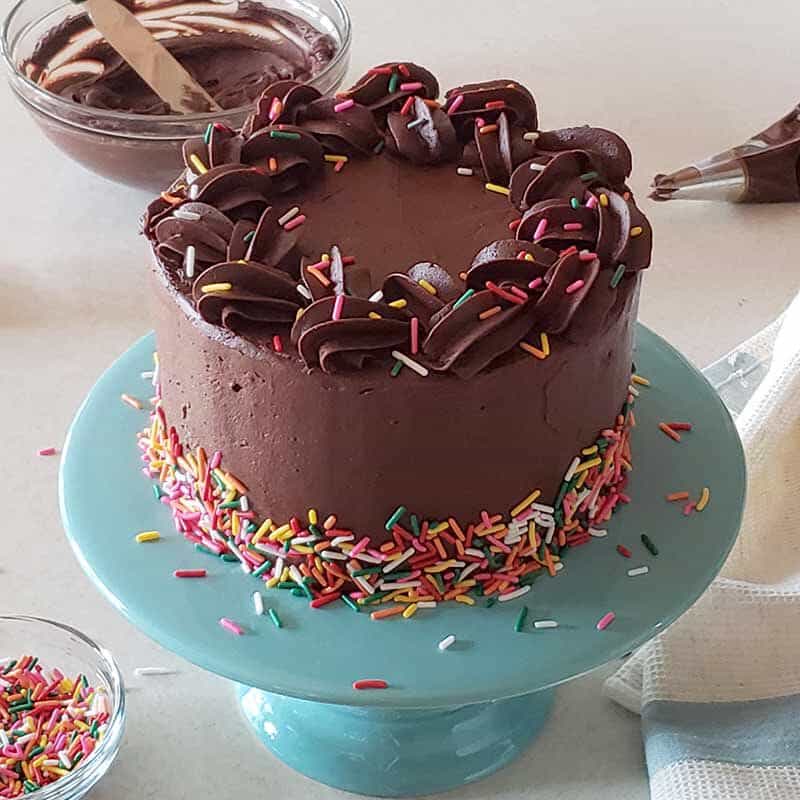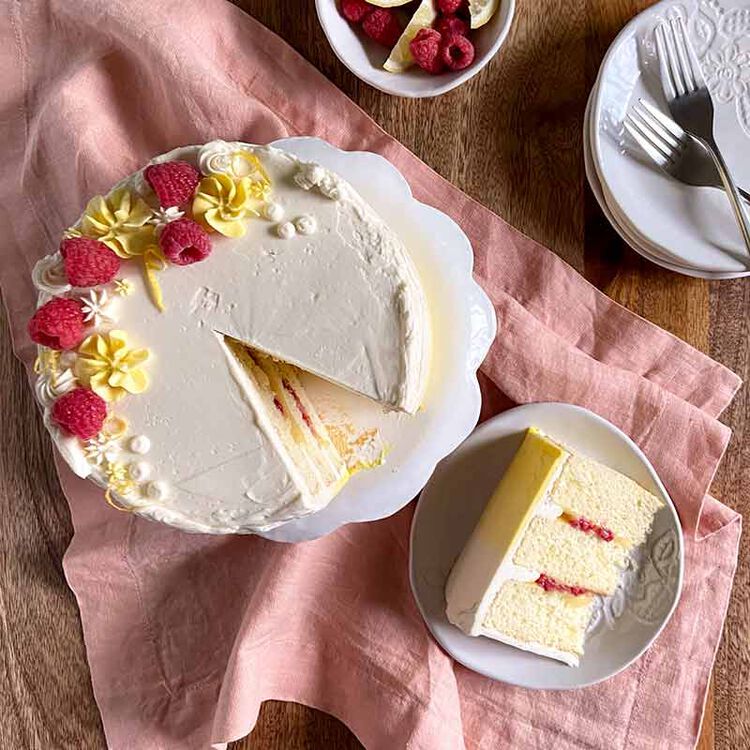 22. Raspberry Lemon Chiffon Cake
Nothing says summer celebration like this Raspberry Lemon Chiffon Cake. A delicious dessert for birthdays or dinner parties with friends, this 3-layer cake is filled with lemon filling and fresh raspberries for the perfect combination of tart and sweet!
23. Hummingbird Cake
Filled with pineapple, banana and pecans, this Hummingbird Cake is a little taste of island living anytime of year! Use cream cheese frosting to ice your cake, then top it with dried pineapple slices for a simple, floral decoration.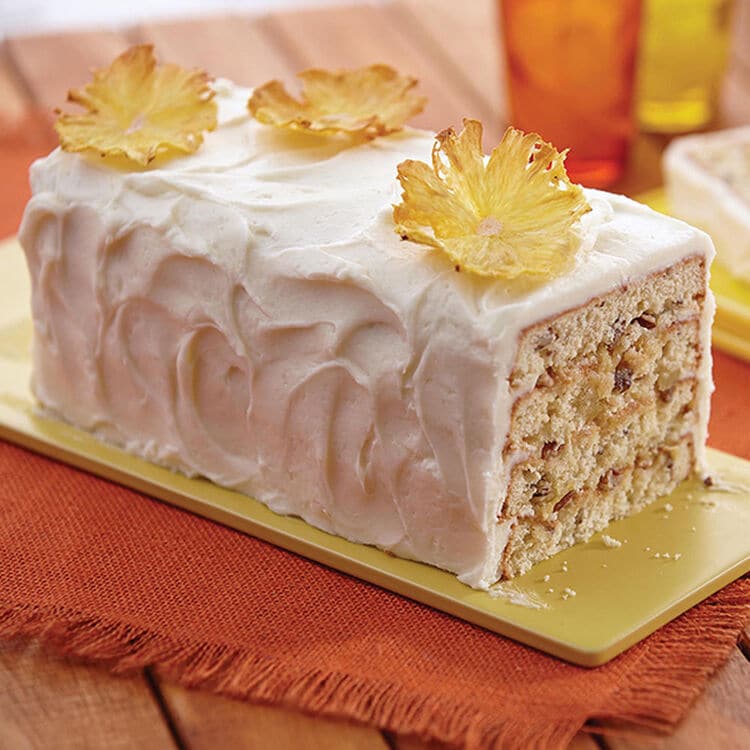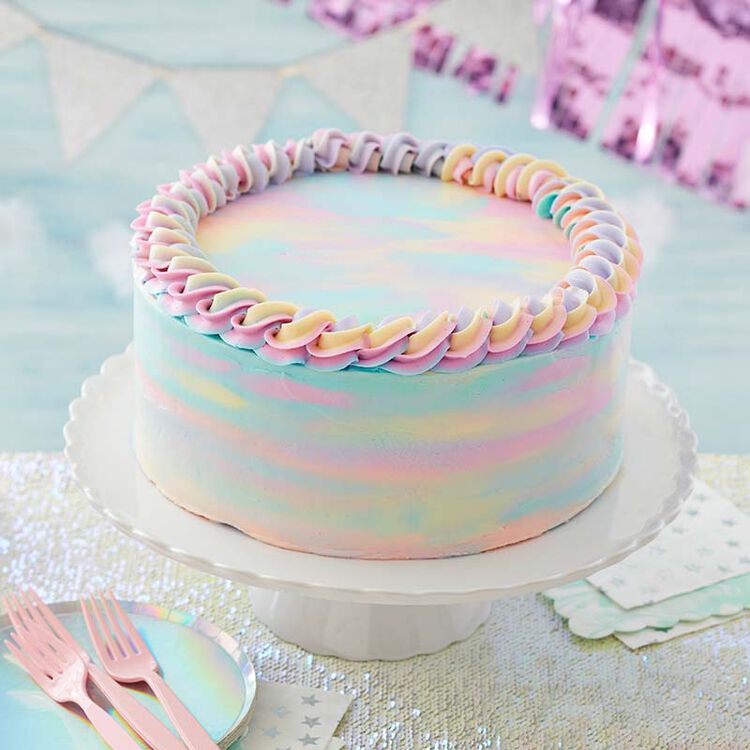 24. Pastel Watercolor Cake
Easy enough for beginning decorators, this watercolor cake is a fun and creative way to play with color. With plenty of room to add a customized message, some sparkling candles or a cake topper, this simple Pastel Watercolor Cake is sure to bring a smile to mom's face.
25. Coconut Cake
If mom is nuts for coconut, this coconut cake is sure to make all her birthday wishes come true. With coconut in the batter, icing and on the outside of the cake, this tropical treat is full of sweet coconut flavor!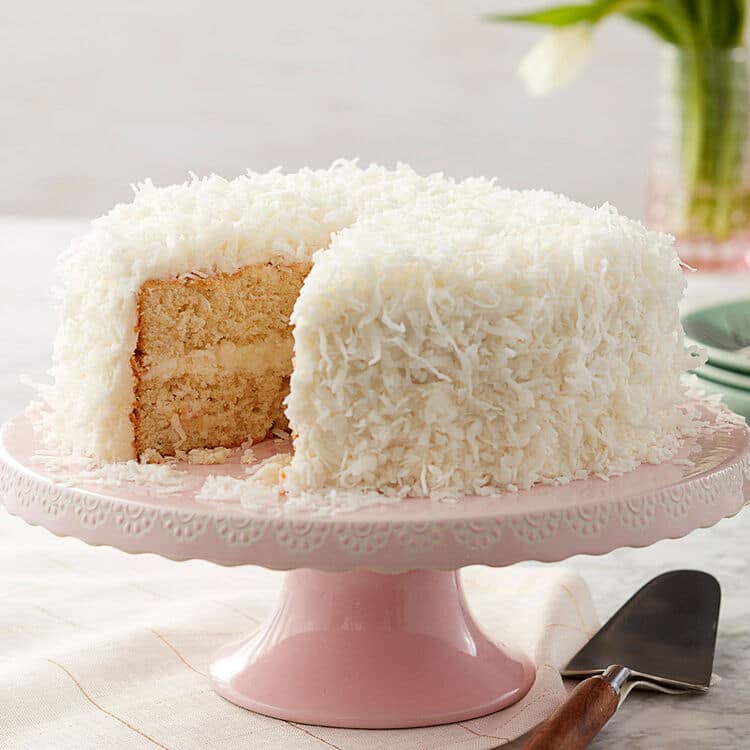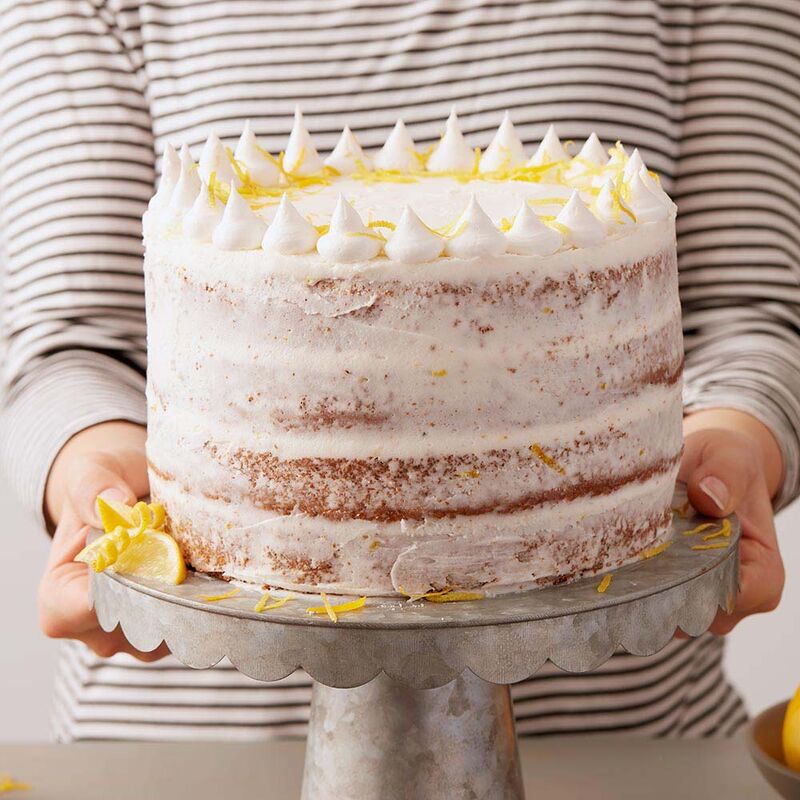 26. Lemon Poppy Seed Cake with Lemon Buttercream
When life gives you lemons, make a cake! Sweet and tangy, this Lemon Poppy Seed Cake with Lemon Buttercream is perfect for any birthday celebration. A simple piped border of large pull-out dots adds a fun finishing touch to this 4-layer treat.
27. Boho Rainbow Fringe Cake
Muted shades of pink, peach and beige make this Boho Rainbow Fringe Cake a lovely treat for moms who love fringe and rainbows!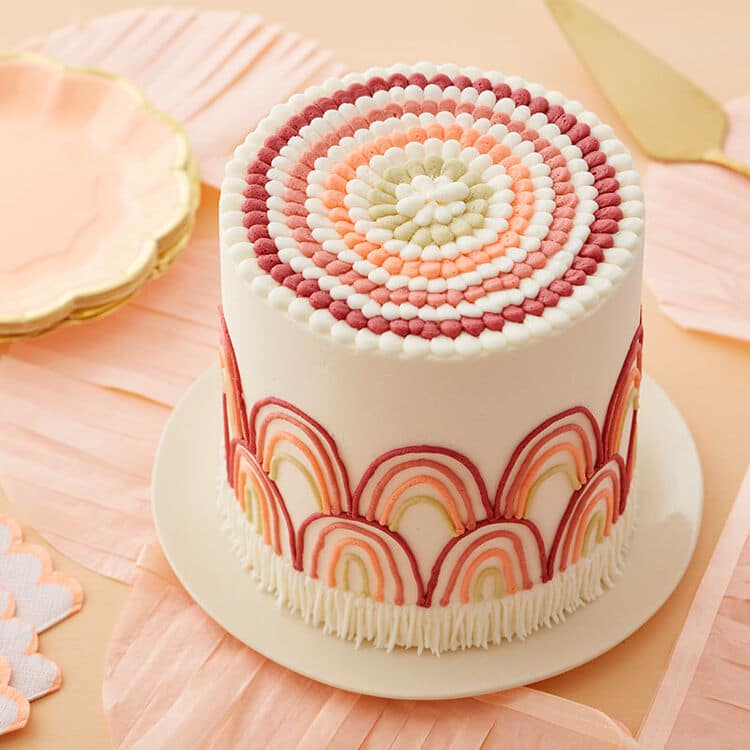 Which of these cakes would you make for mom? Let us know in the comments below!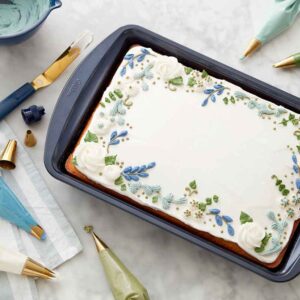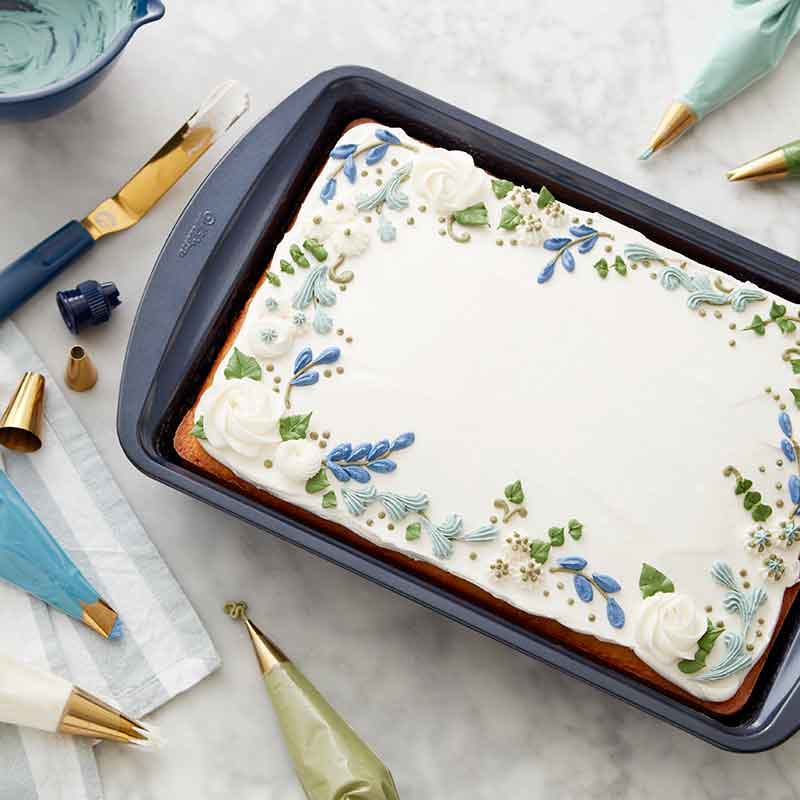 27 Birthday Cake Ideas for Mom
Tried this recipe?
Take a picture and tag us @WiltonCakes on Instagram