You can do so much with Candy Melts Candy – ganache, candy clay, pipe shapes and so much more! They come in a wide variety of colors and flavors. Check out this list of 19 different ways you can use Candy Melts.
1. Tie Dye Candy Spoons
Start the morning off sweet with these cute Tie Dye Candy Spoons. Great for eating yogurt, ice cream or pudding, these candy spoons are sure to be a hit with kids (and adults) of all ages! Mix and match candy colors to create a fun tie dye effect.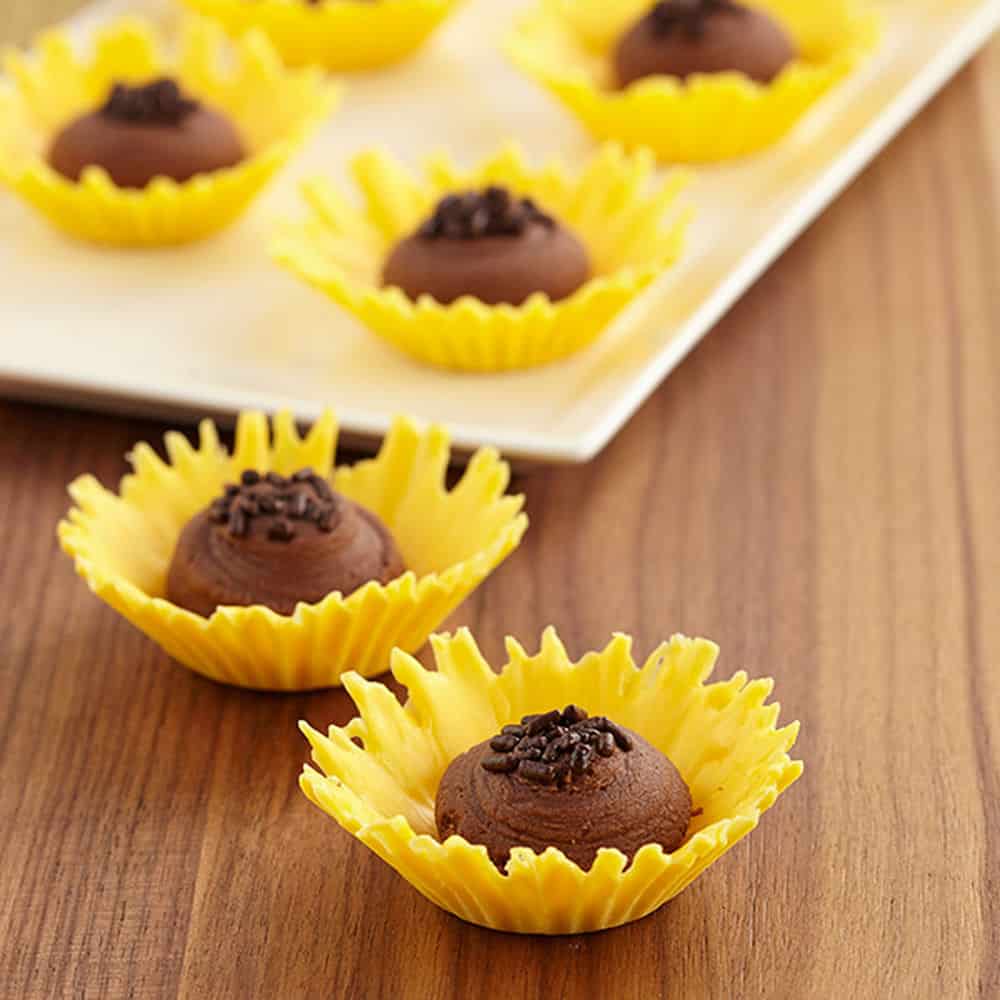 2.

Sweet Sunflower Candies

Brighten someone's day with these cute sunflower candies! These candy treats are made by forming little candy cups with Candy Melts, then filled with whipped chocolate ganache for a decadent treat.
3. Chocoholic Truffles
Looking for some quick Candy Melt recipes that look and taste great? Look no further than these Chocoholic Truffles. Made using Dark Cocoa Candy Melts Candy, these truffles are coated with all kinds of fun toppings, including cocoa powder, nuts, coconut and sprinkles. These also make great gifts or party favors!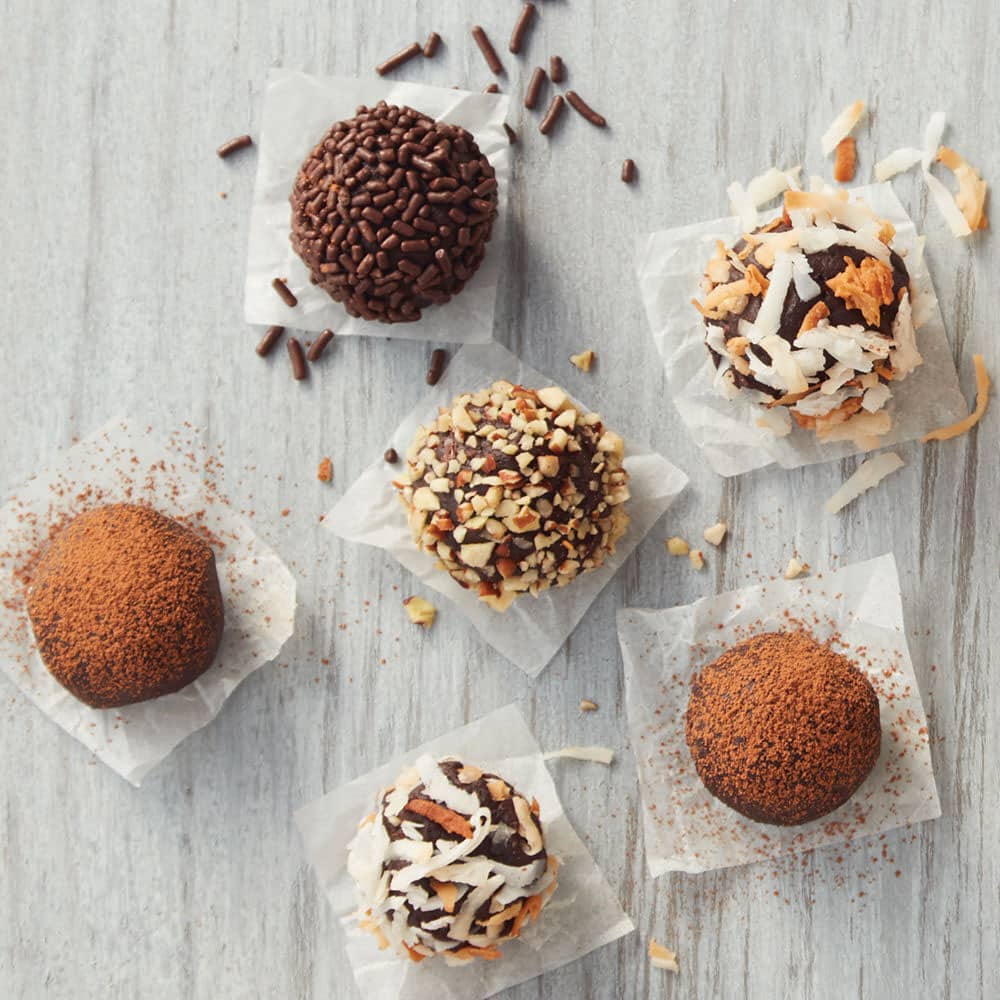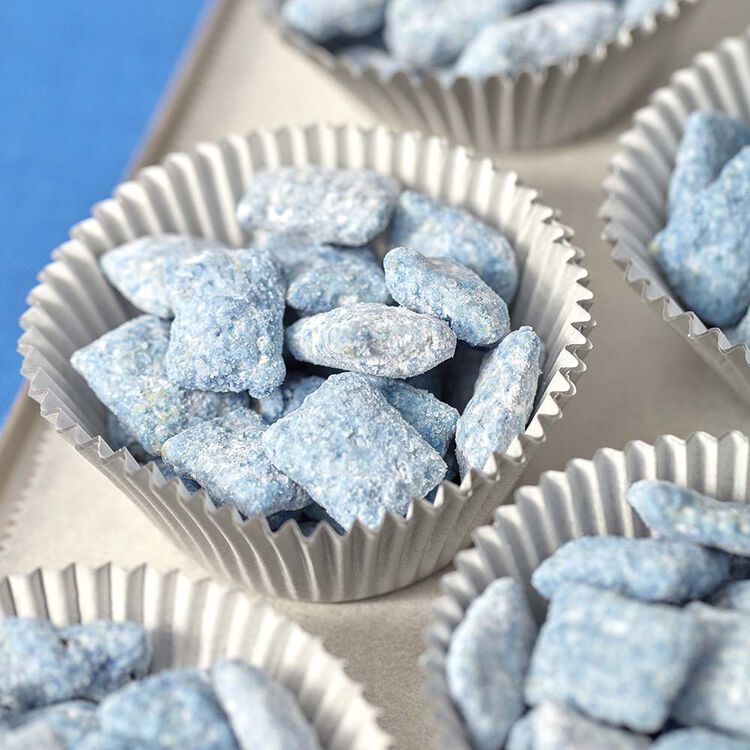 4. Candy Melts Chow Mix
Great for movie nights or party snacks, this Candy Melts Chow Mix is a tasty and sweet snack that's a guaranteed crowd-pleaser. Quick and easy to make, this snack is made with crunchy crisped cereal, peanut butter and sweet Candy Melts candy. Package it in little gift bags for a fun party favor.
5. Lattice Candy Shell Cupcakes
A fine weave of Candy Melts candy tops these treats with color and lacy texture. Use the Dessert Dome Mold to give the pastel lattice top its perfectly rounded shape.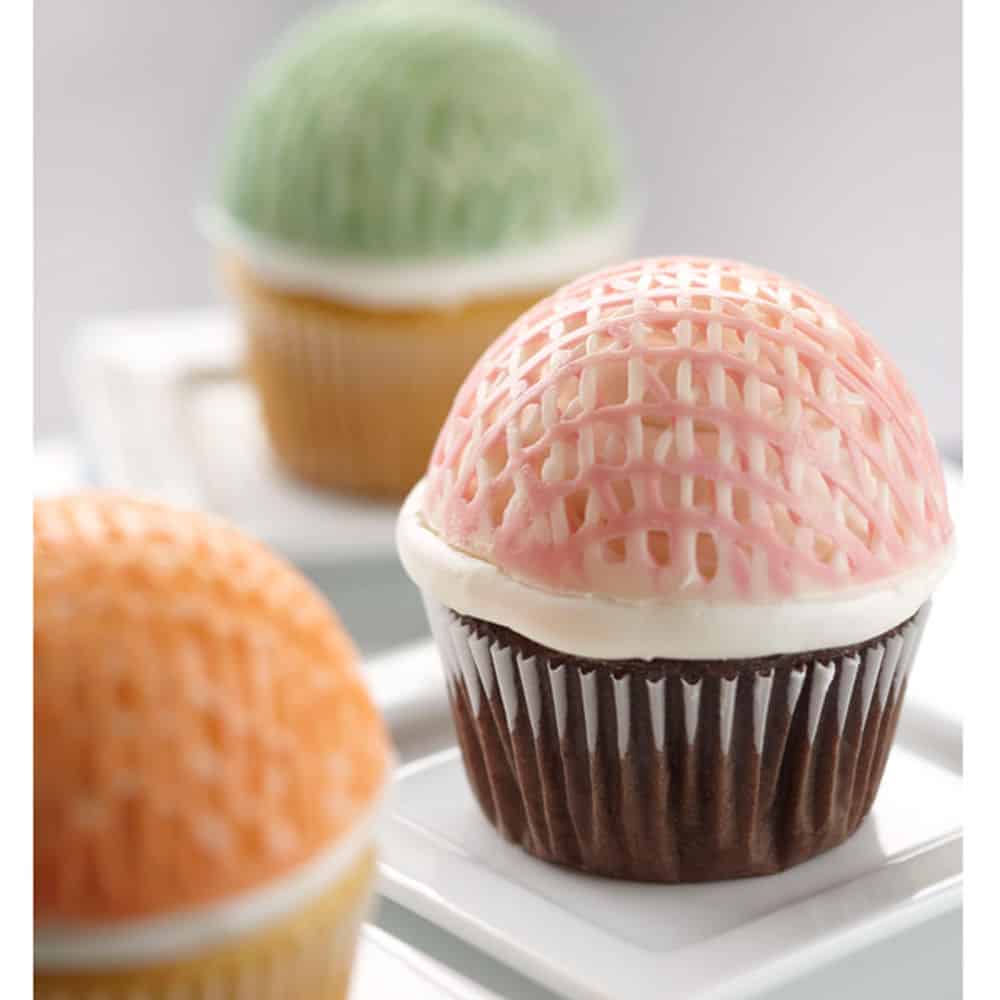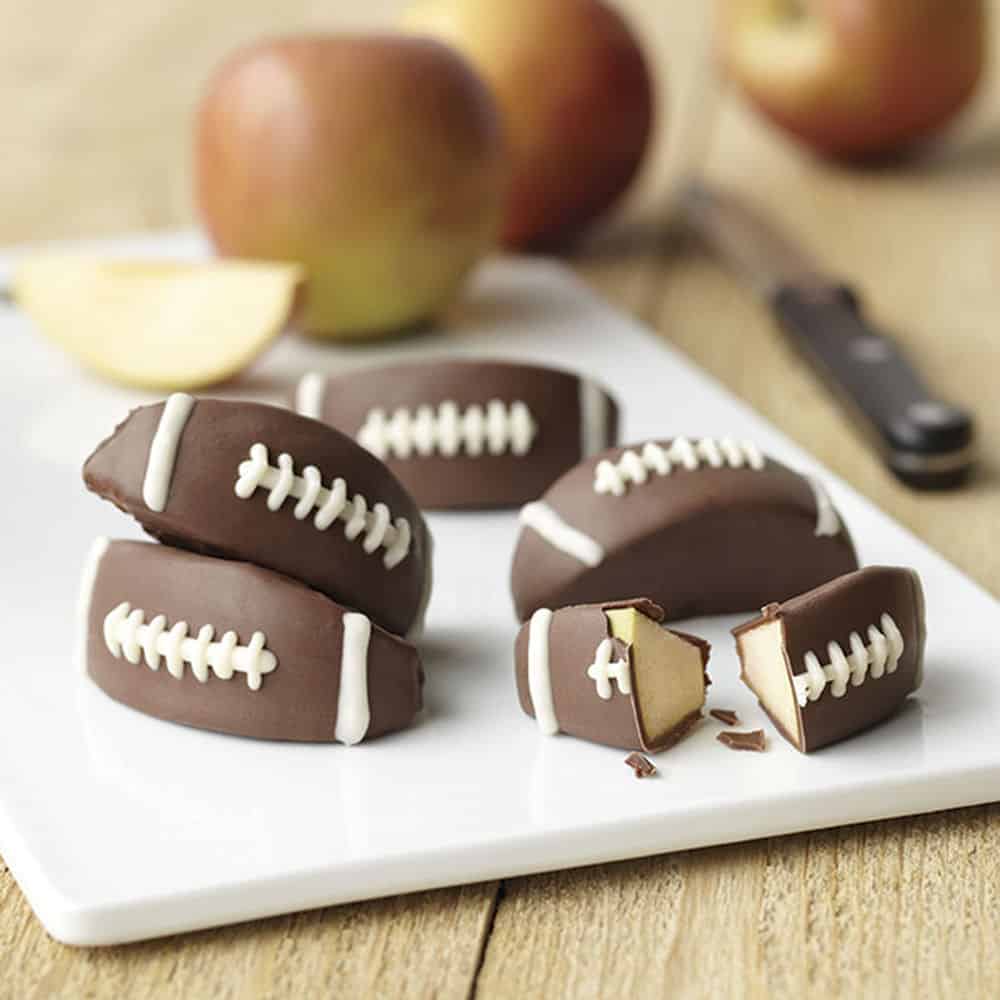 6.

Candy-Coated Apple Football Treats

 Dipped apple wedges decorated like footballs make a sweet treat for your favorite playoff celebration, tailgate party or an after-game snack for the tiniest tackle on the team.
7. Galaxy Bark
Need some quick and easy Candy Melt ideas you can do with the kids? Try making this fun Galaxy Bark! Super easy and quick to make, this candy bark is a great project for little hands. Package it and gift it to family and friends, or snack on it while stargazing for a treat that's out of this world!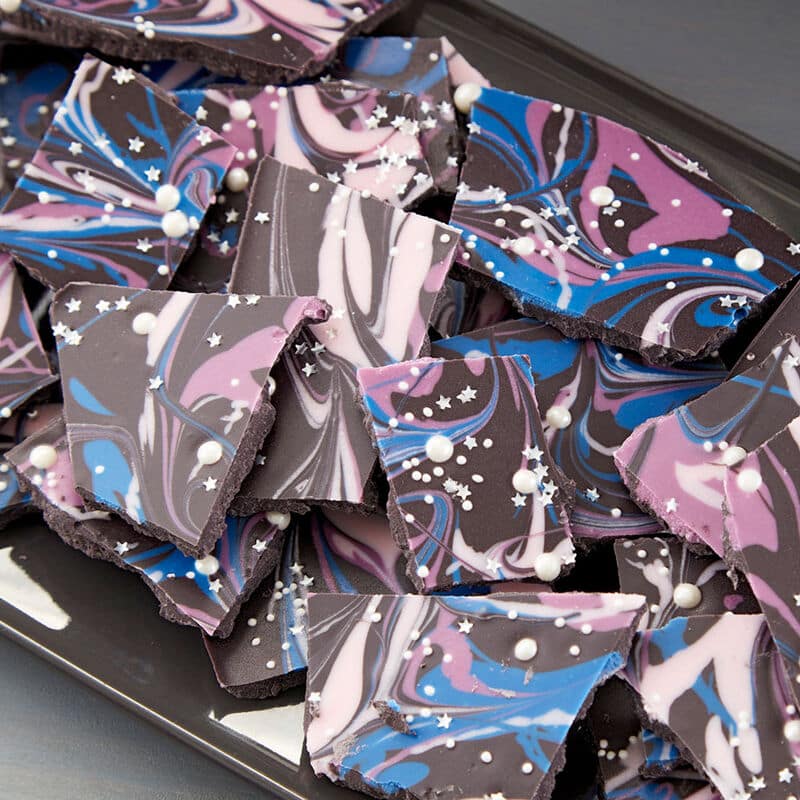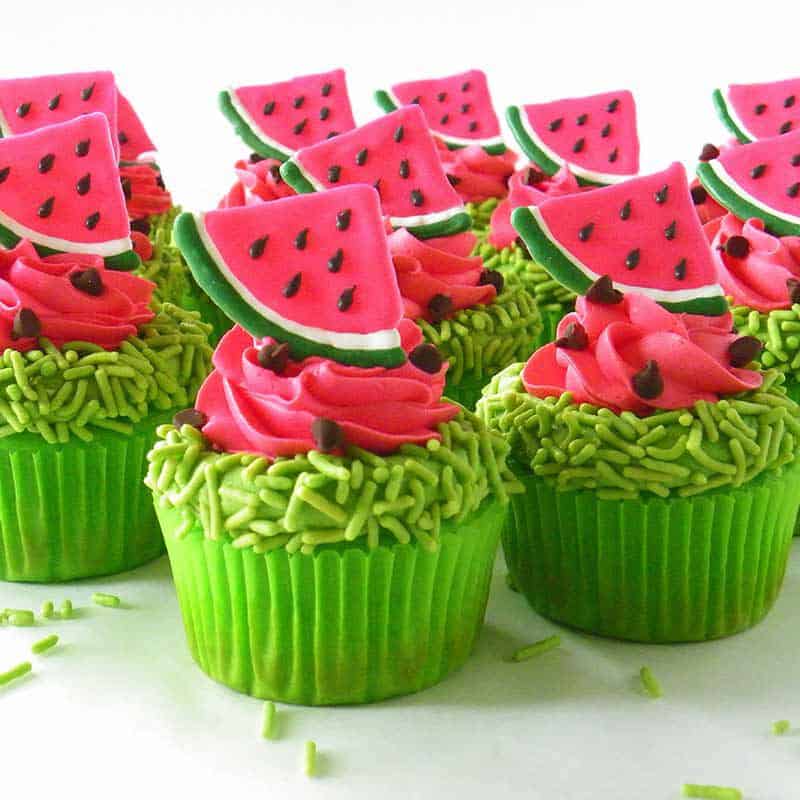 8. Cheerful Watermelon Cupcakes
Great for summer BBQs and 4th of July parties, these adorable and Cheerful Watermelon Cupcakes are topped with a cute candy watermelon, made using Candy Melts candy. A simple and cute treat your guests are sure love, these cupcakes can even be made using a store-bought cupcake mix to save on time.
9.

Cocoa Crested Cherries

A pretty tasty combination makes a pretty and easy fruit treat! Use Candy Melts® Candy and the Jewelry Fondant and Gum Paste Mold as your candy mold for these special-occasion treats.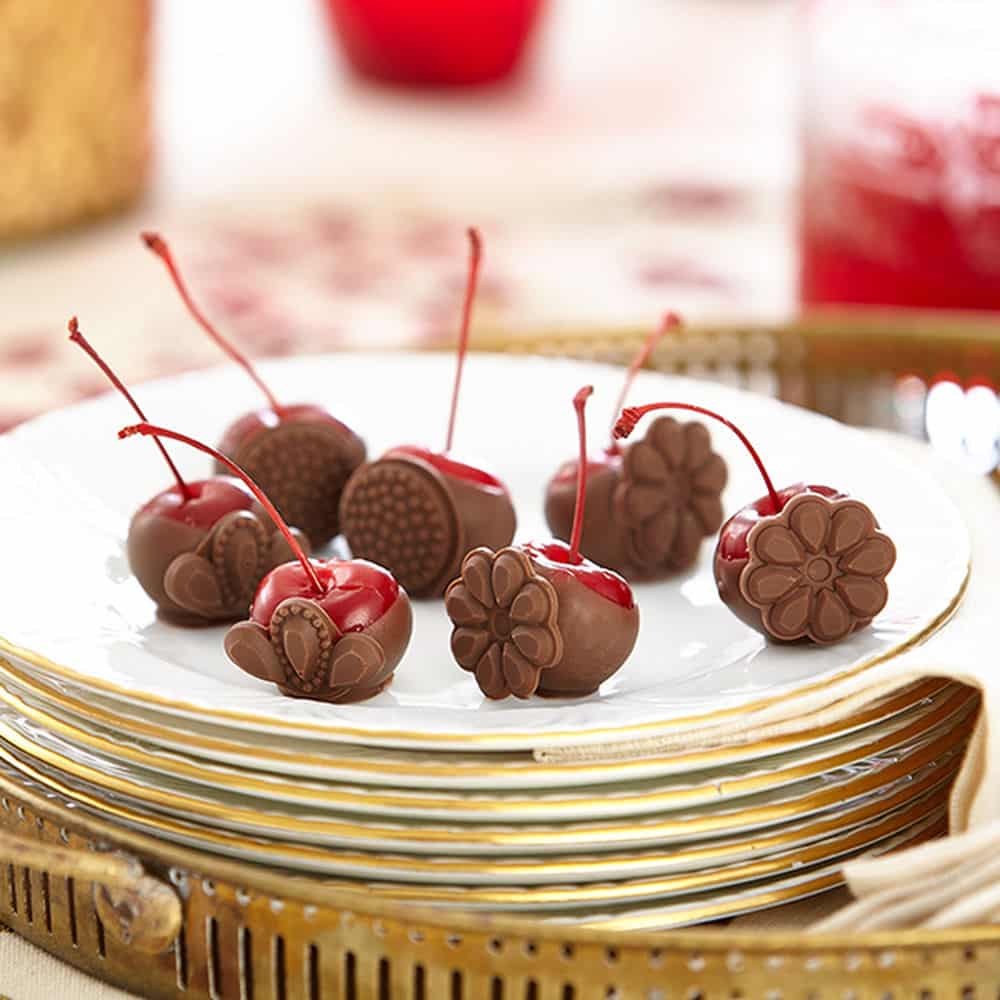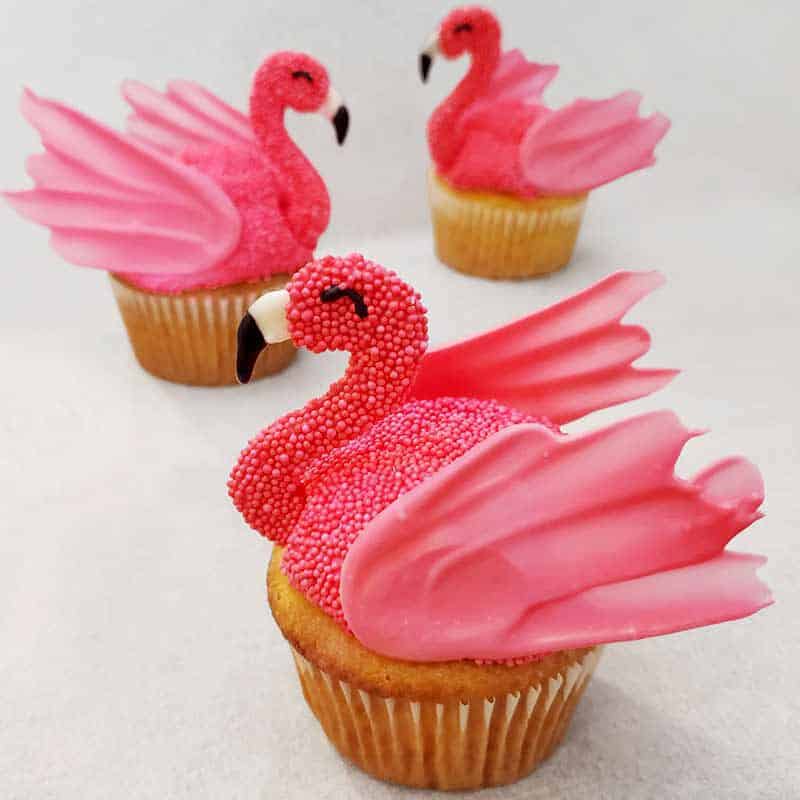 10. Flamingo Cupcakes
Bring a touch of tropical whimsey to your party or celebration with these Flamingo Cupcakes. Decorated with pink nonpareils and wings made with Pink Candy Melts Candy, these fun cupcakes are ready to flam-mingle!
11.
 

Sweet Candy Embrace Raspberry Cake

Hugged in a blanket of candy, this decadent torte is sure to indulge every palate. Make the textured candy wrap with Candy Melts Light Cocoa Candy for an elegant touch. Finish with fresh raspberries and a dusting of confectioners' sugar.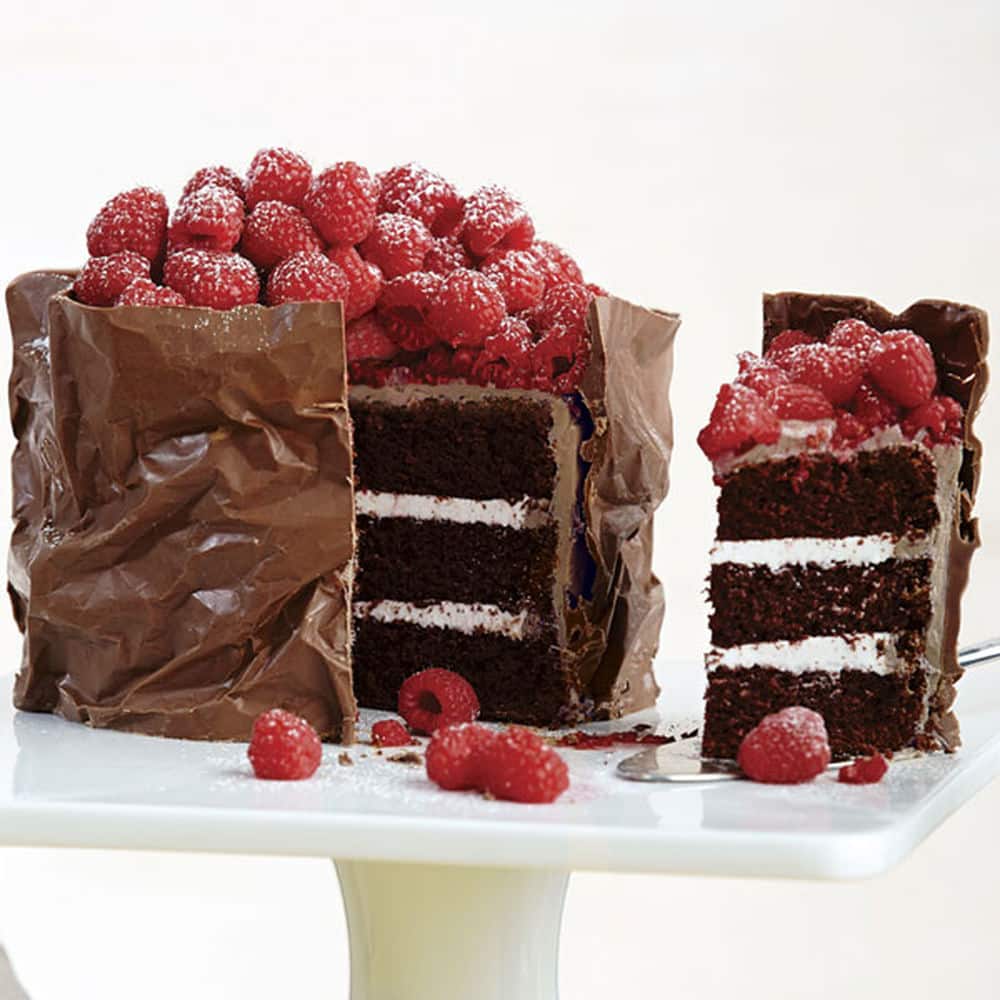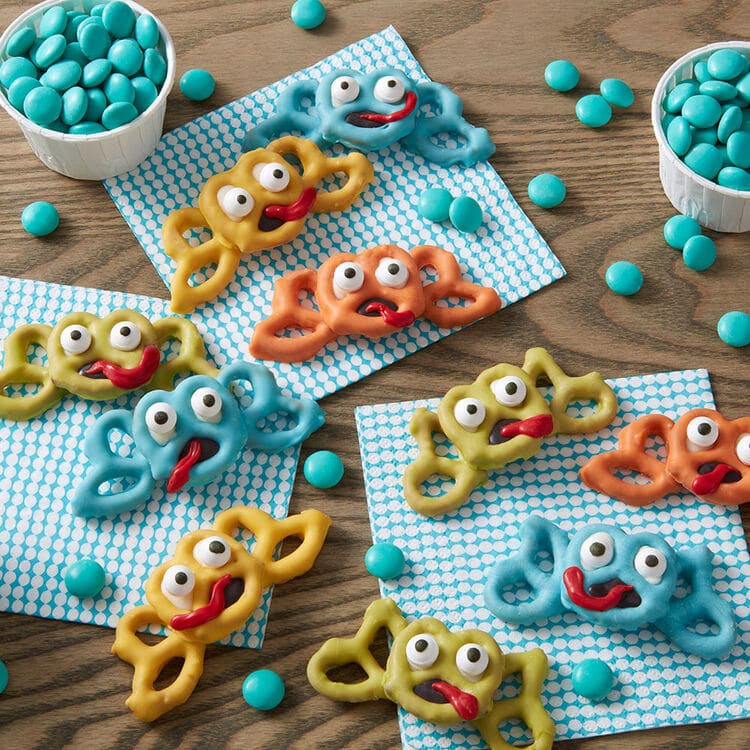 12. Candy-Coated Frogs
Jump into fun with these cute Candy-Coated Frogs, made from pretzels and Candy Melts candy. Use your favorite colors of candy to create a whole rainbow of funny-faced frogs!
13. Candy-Covered Cactus Pretzel Rods
No need to have a green thumb to enjoy these Candy-Covered Cactus Pretzel Rods. Decorated with Green Candy Melts candy and white jimmies, these candy-coated pretzel sticks make a great treat for a tropical-themed party.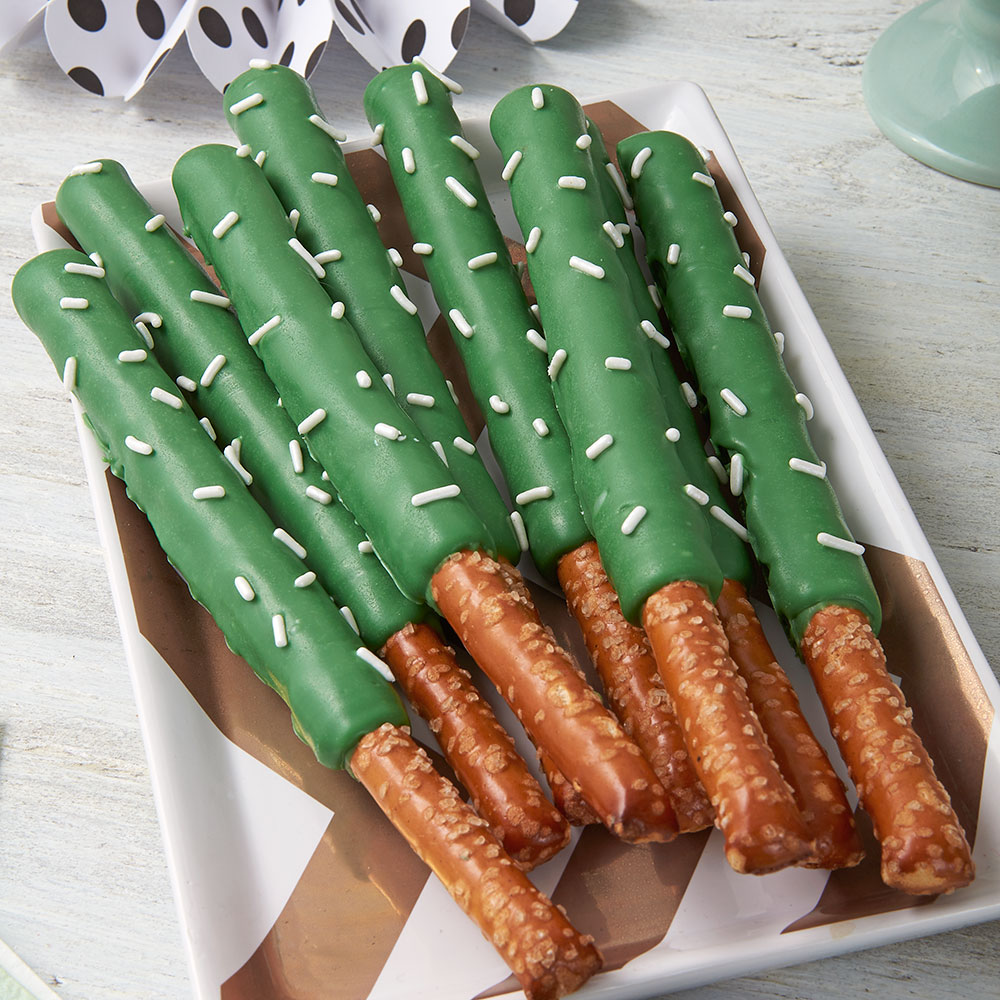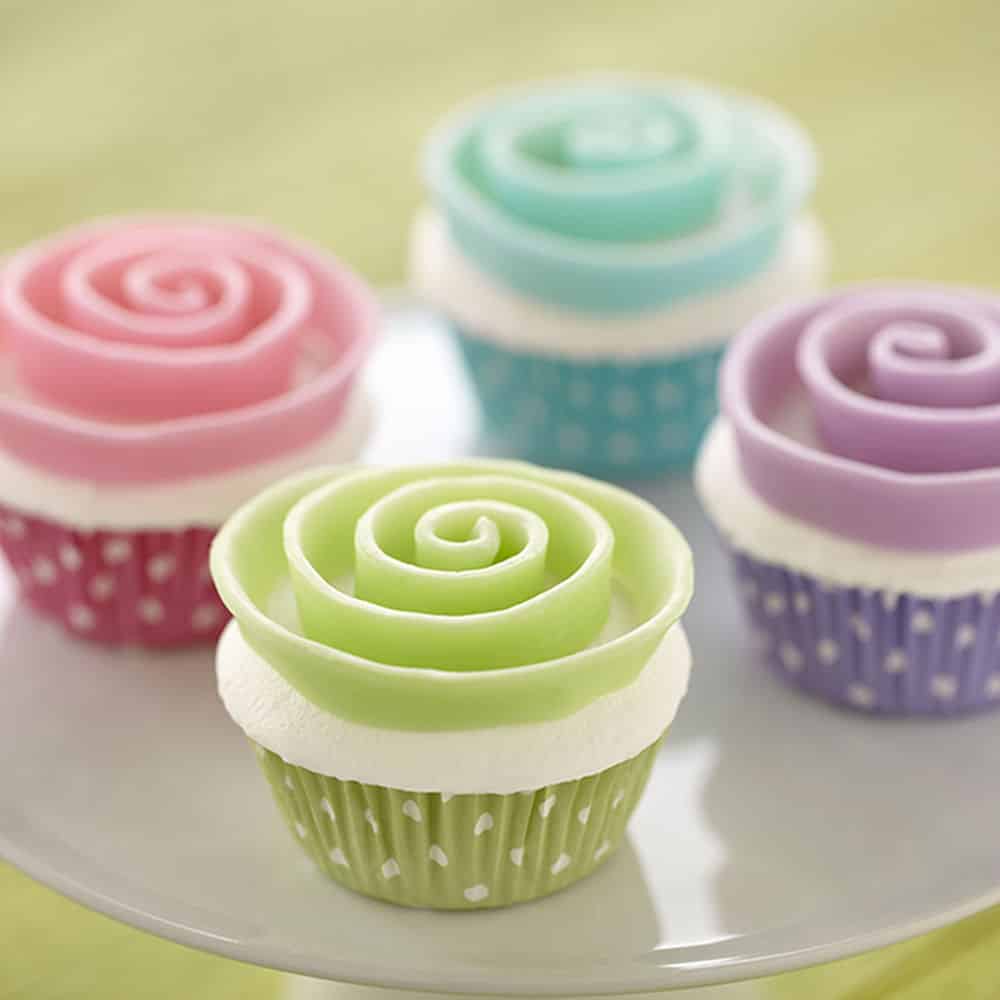 14.
 

Two-Tone Candy Clay Ribbon

Transform Candy Melts candy into candy clay ribbons that are lighter on front and darker on back; we show you how easy this is to do. Make cupcakes modern with colored open-spiral ribbon roses.
15.

Nutty Candy Filled Pretzels

Regular pretzels will never be the same once you fill them with Wilton Candy Melts candy and add a sprinkle of chopped nuts. This combination of sweet and salty is fun to make and serve any time of the year and your guests will devour them!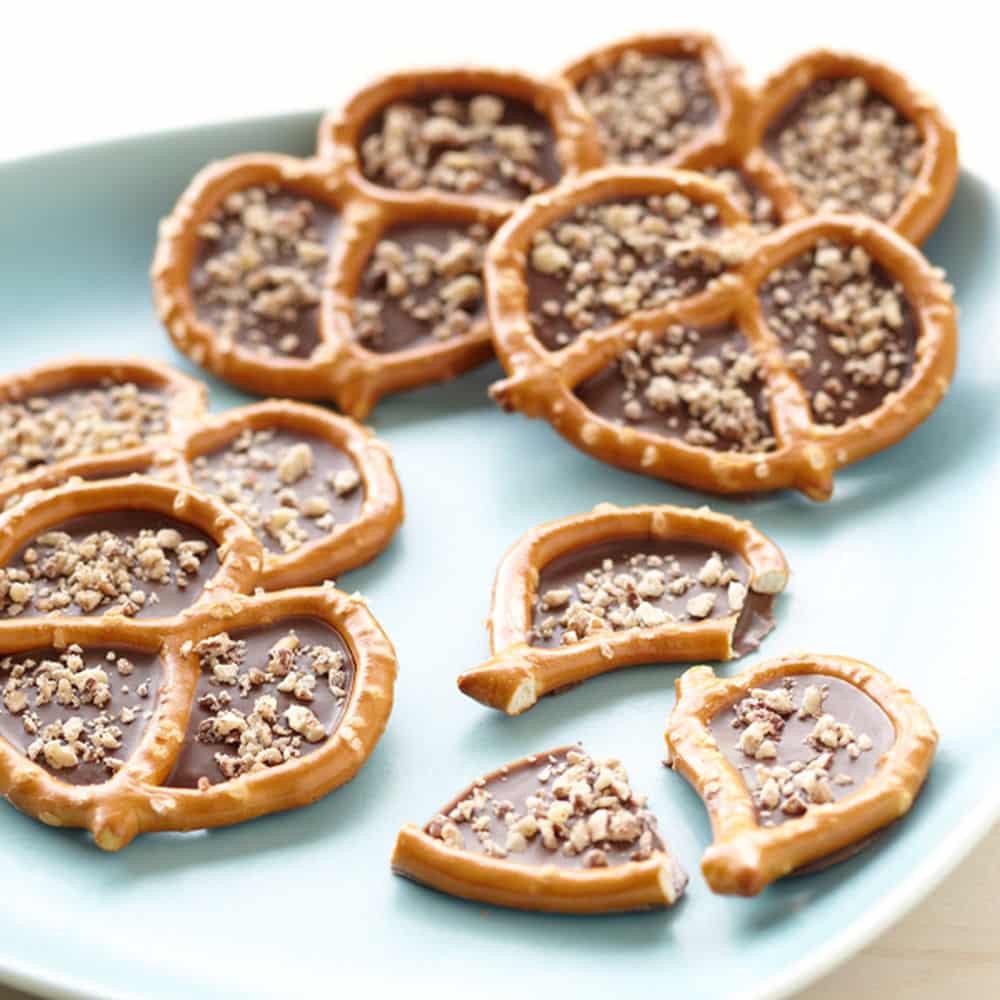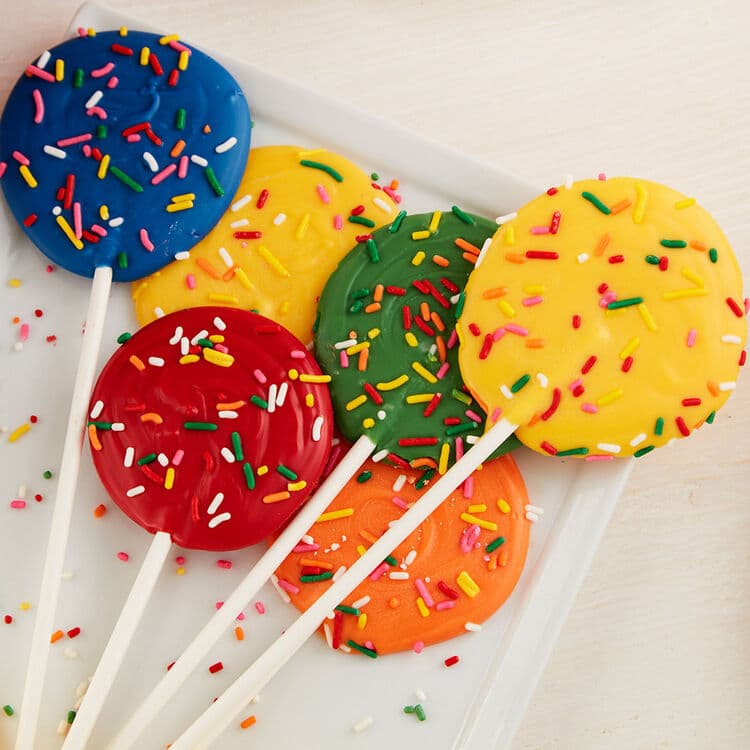 16. Bold Candy Pops
Fun for parties (and for using up leftover candy and sprinkles) these Bold Candy Pops are a quick and easy Candy Melts recipe that even young decorators can do! Use them to brighten up your dessert table or stick them in a cake for added color and texture.
17. Dipped and Drizzled Potato Chips
Great for those who love the salty sweet combo, these Dipped and Drizzled Potato Chips make a great party snack. Mix and match candy colors to create your own colorful designs, or create custom color combinations for sports or bridal shower parties.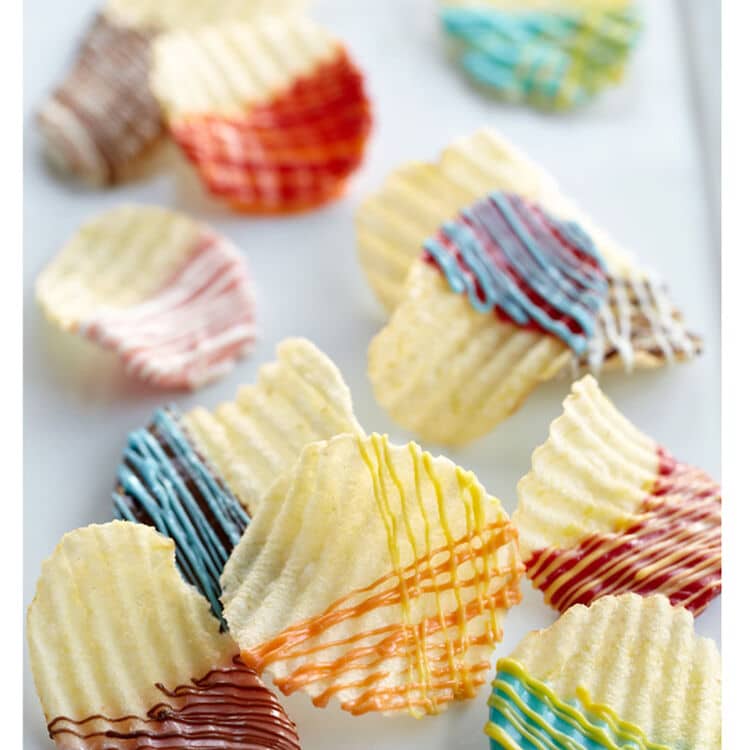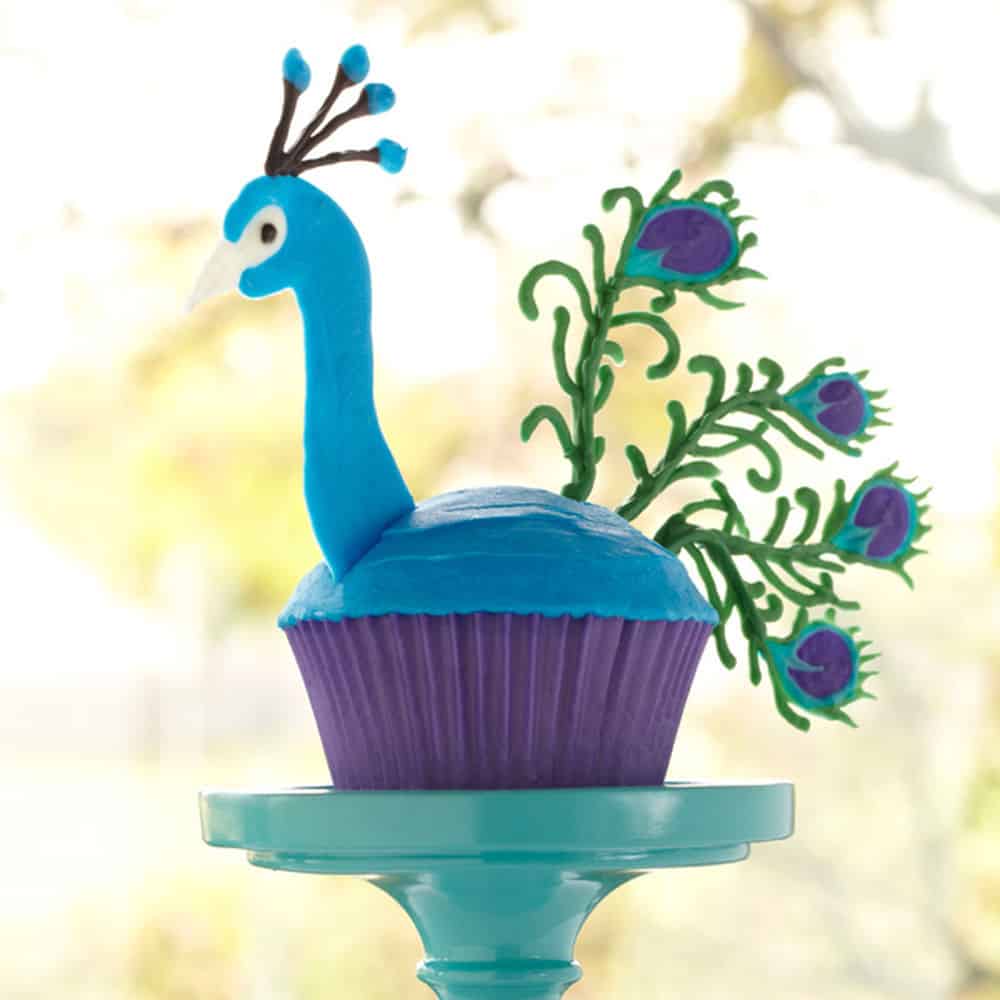 18. Candy Peacock Cupcake
Let's round out the list with this beautiful candy peacock. After you've tried a few candy projects, take your skills to the next level and try making these cupcakes.  A symbol of immortality and beauty, the peacock cupcake will be a hit at your next get-together.
19. Sensational Sloth Pretzel Snacks
Real sloths might be slow, but these candy sloths are sure to disappear quick as a flash! Mini pretzel twists are decorated with Candy Melts candy to make fun sloth faces, great for gifting or using to top cookies and cupcakes.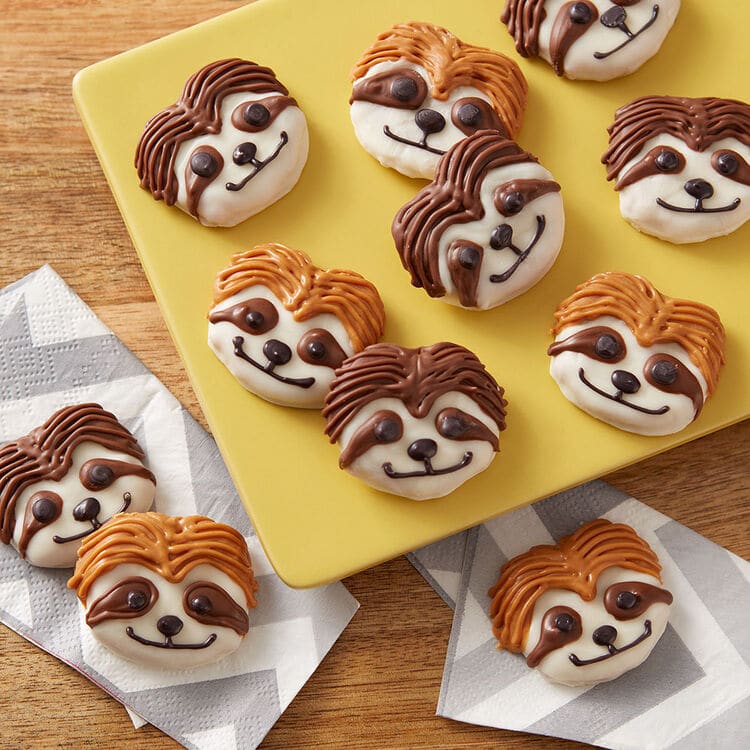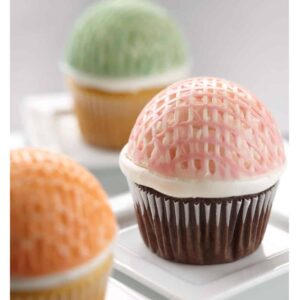 Top 10 Candy Melts Treat Ideas
I love dipping treats and decorating with Candy Melts™ Candy because they are so versatile. They come in a wide variety of colors and flavors and you can do so much with them – mold candy, pipe with melted Candy Melts, make ganache, make candy clay – the list goes on and on! Check out this list of 10 different ways you can use Candy Melts.
Tried this recipe?
Take a picture and tag us @WiltonCakes on Instagram