There's nothing quite like a delightful dessert on a summer's day (or night)! Everything seems to taste that much sweeter when enjoyed in the glow of the summer sun, or after a long day lounging in its rays. Make your summertime desserts even more enjoyable with these fun and easy cookie bowls, perfect for sundaes, fruit and more. Check out how to make these edible bowls using the 
ice cream cookie bowl pan
, and enjoy them at BBQs, 
birthday parties
 or showers!
You can't go wrong with classic chocolate. Always a crowd favorite, these handmade cookie bowls are rimmed with melted chocolate because you can never have enough. Top with a smattering of rainbow sprinkles to add some color, and fill with your favorite dessert!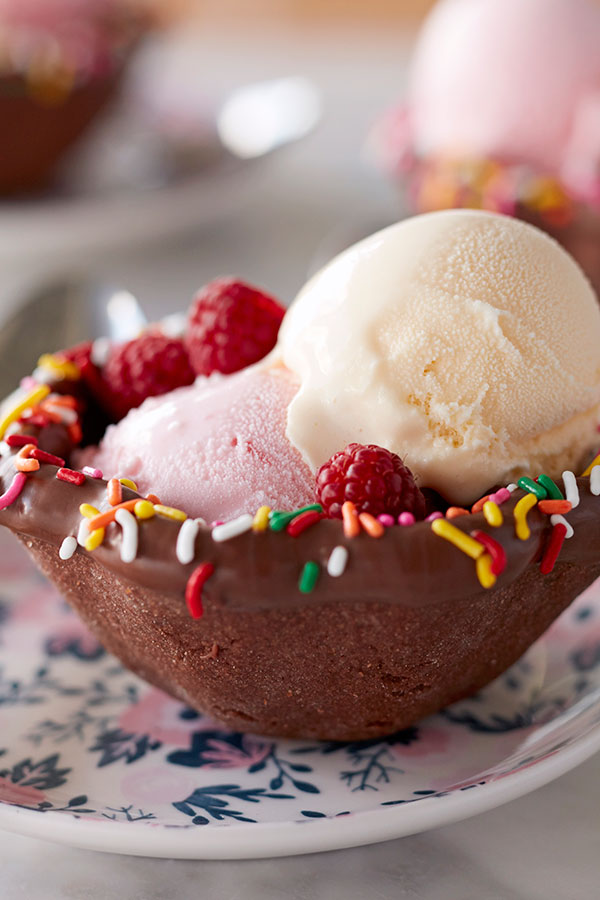 As if ice cream sundaes could get any better, now you can serve them in a delicious sugar cookie bowl! They're perfect if you're looking for a way to spruce up a serving of fruit or pudding, and you can dip the rim in chocolate or colored Candy Melts candy to add some vibrancy to your desserts!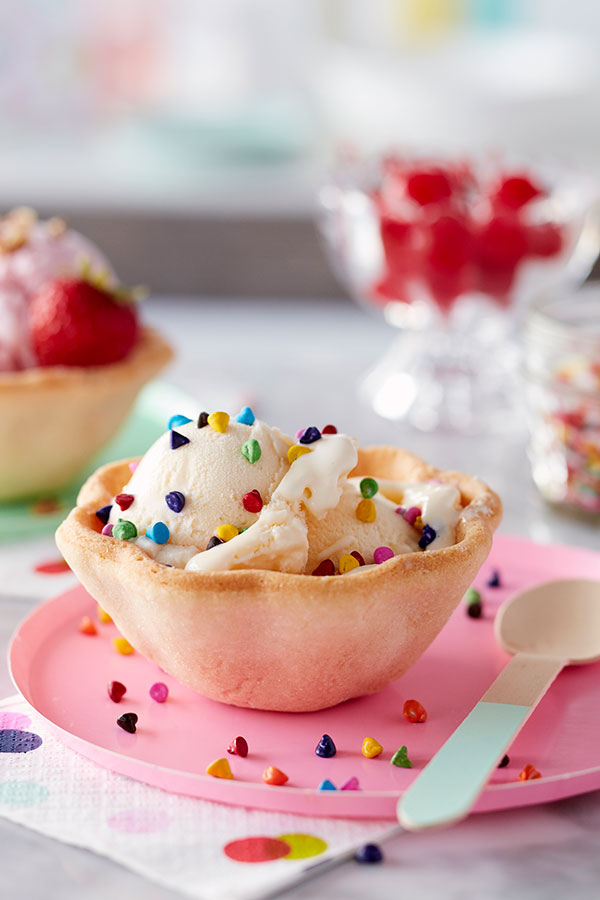 There is perhaps no dessert as iconic as the chocolate chip cookie – reminiscent of childhood, these perfect treats can be molded into tiny tasty bowls to make dessert even more exciting. Fill with ice cream and cover in chocolate syrup for an epic ice cream sundae that's the perfect size for kids parties!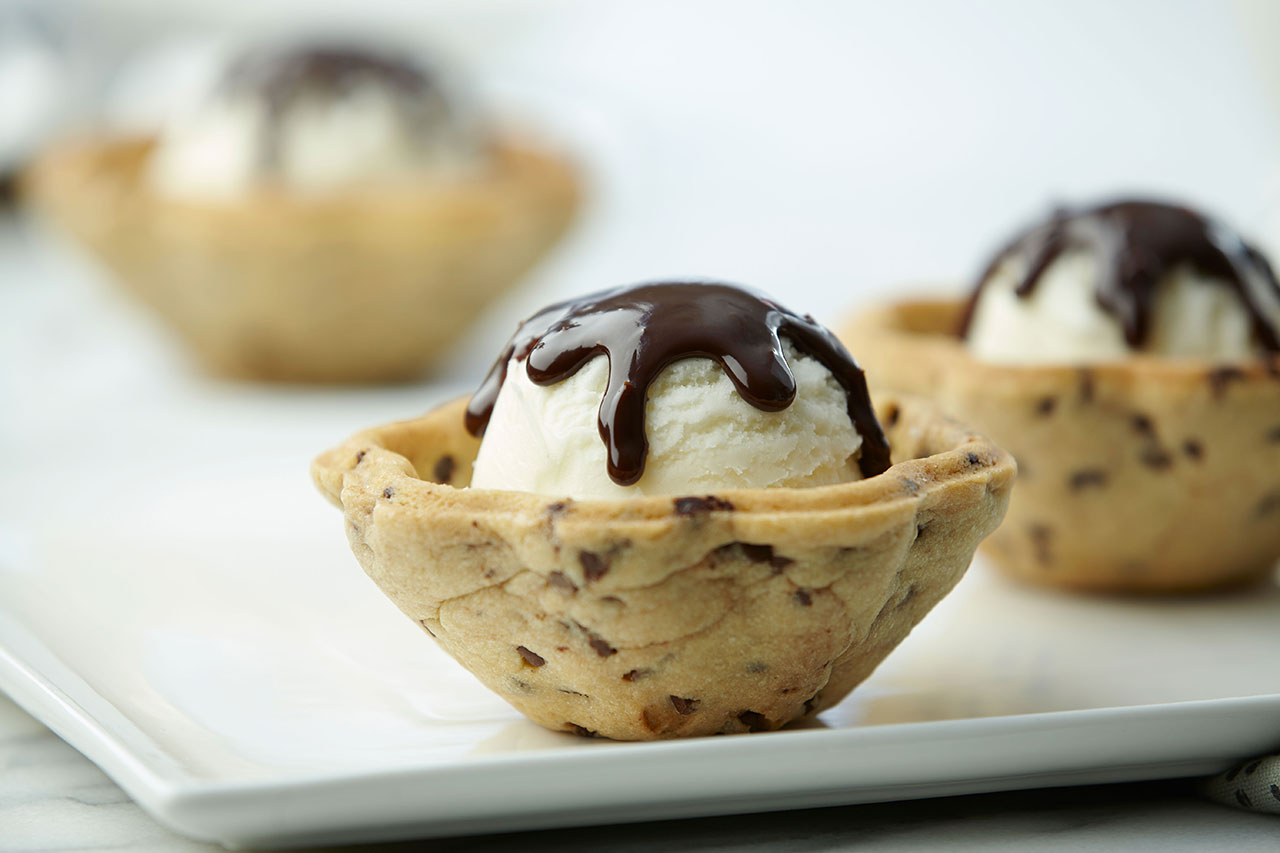 We'd love to know how your cookie bowls came out! What ice cream flavors worked best in each bowl? Which is your favorite flavor for fruit or pudding? Let us know what a hit they were and follow us on Instagram 
@wiltoncakes
 for more dessert and baking inspiration!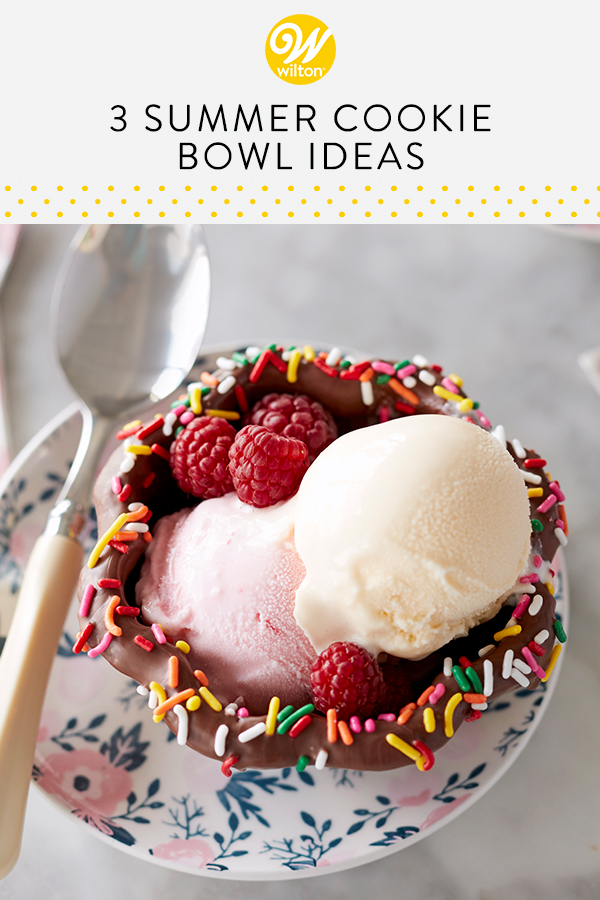 Share Your Treats!
Be sure to tag your photo
#BakeYourWorldHappy