Celebrate Spring and get inspired with these cheerful Easter cookies. Cookies are perfect for baking for a crowd or impressing your friends. From cute little lamb-shaped sugar cookies to stunning meringue wreaths, we have your Easter cookie recipes covered.
1. Bunny Pops
Hop to it! Create super-cute treats every-bunny will love with sandwich cookies, Candy Melts candy and FoodWriter markers.
2. Flower Inlay Cookies
When it comes to fondant, there's no better way to make an impression than with a fun inlay project. These Easter cookies are made by layering one color of fondant inside another, resulting in a bright and tasty cookie that's perfect for spring celebrations.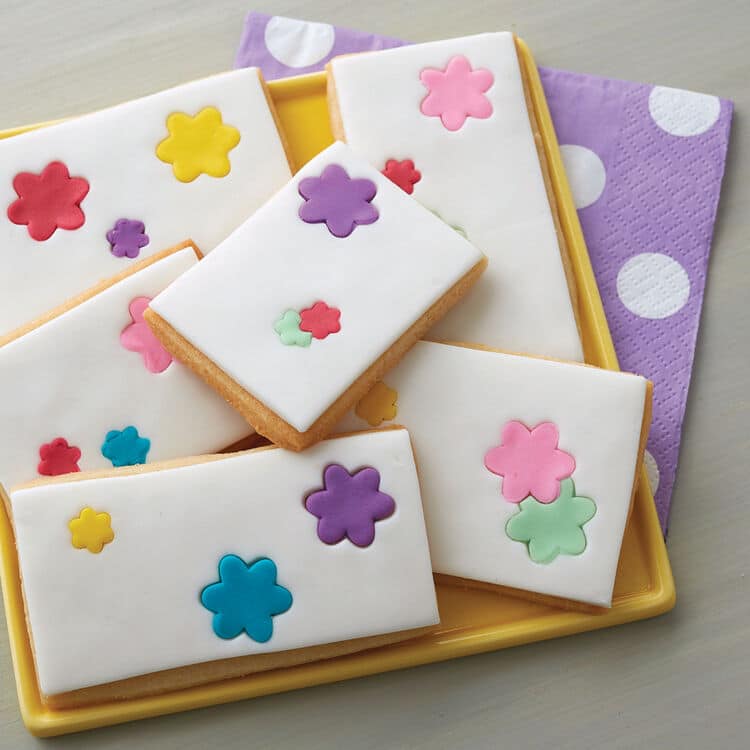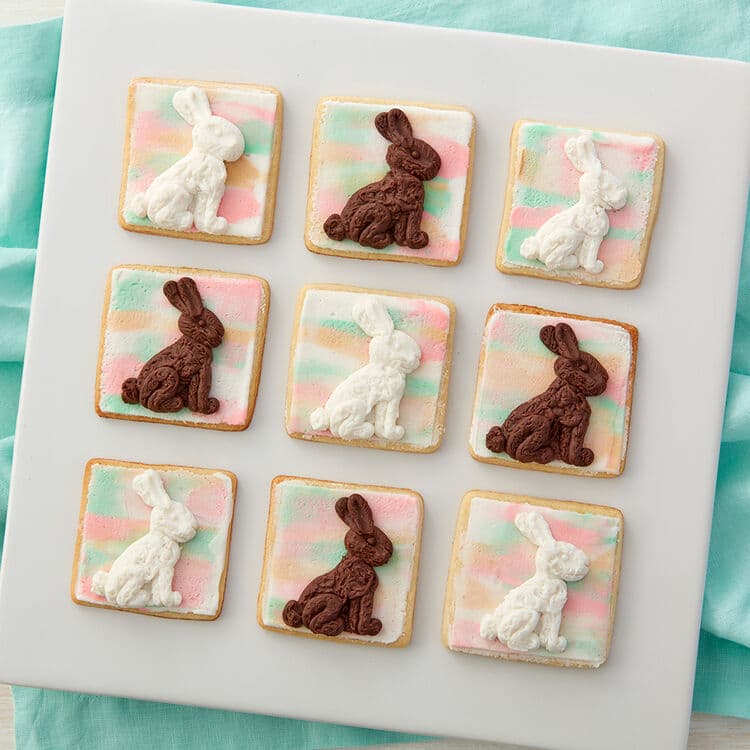 3. Buttercream Bunny Cookies
Looking for some Easter cookie ideas every-bunny will love? Look no further than these Buttercream Bunny Cookies. Decorated using vanilla and chocolate buttercream frosting, these cookies are a sweet treat for any Easter celebration. Can't find a square cookie cutter? Use a knife and a ruler to cut your dough into small squares.
4. Lavender Shortbread Cookies
Bring the flavors of the garden inside with these elegant Lavender Shortbread Cookies. Light and delicate, these dainty treats make for a wonderful Easter dessert.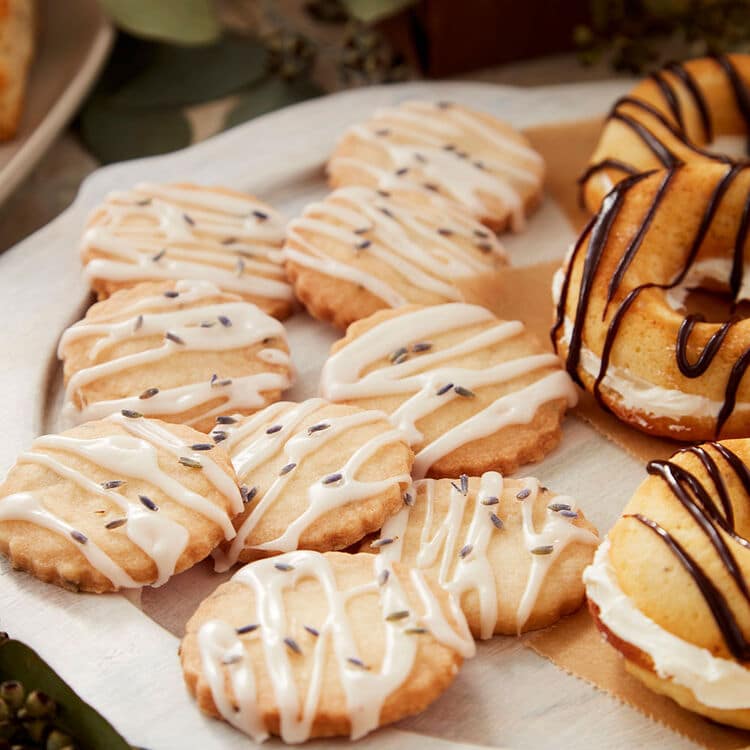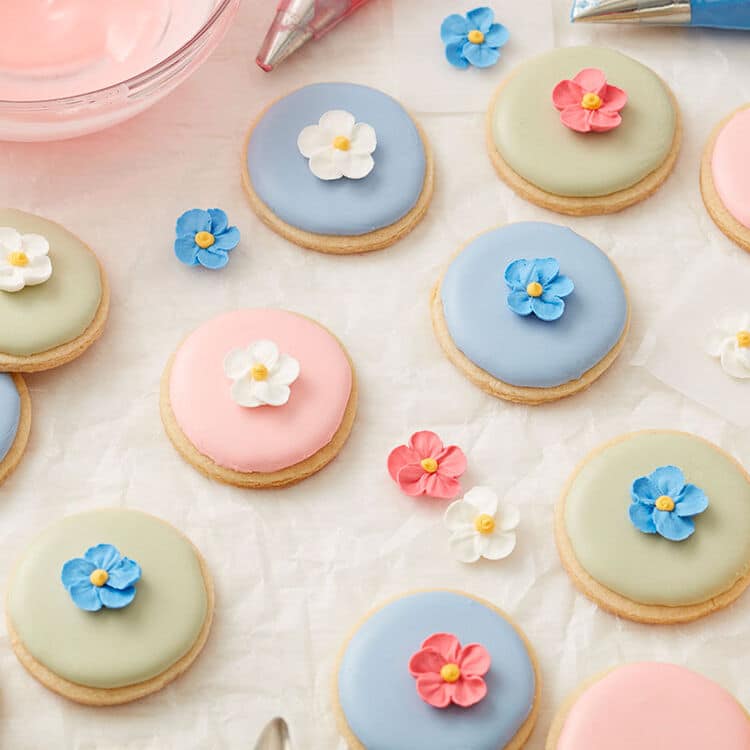 5. Forget-Me-Not Cookies
Sweet and dainty, these cute Easter cookies pair perfectly with a cup of hot coffee or tea. Decorated with royal icing, these Forget-Me-Not Cookies dry hard for easy packaging, so you can also gift them to friends and family.
6. Soft Sugar Cookies
The inner kid in everyone is sure to love these Soft Sugar Cookies. Topped with a creamy chocolate buttercream and a dash of nonpareils, these soft and cakey cookies can even be customized to match your Easter party colors.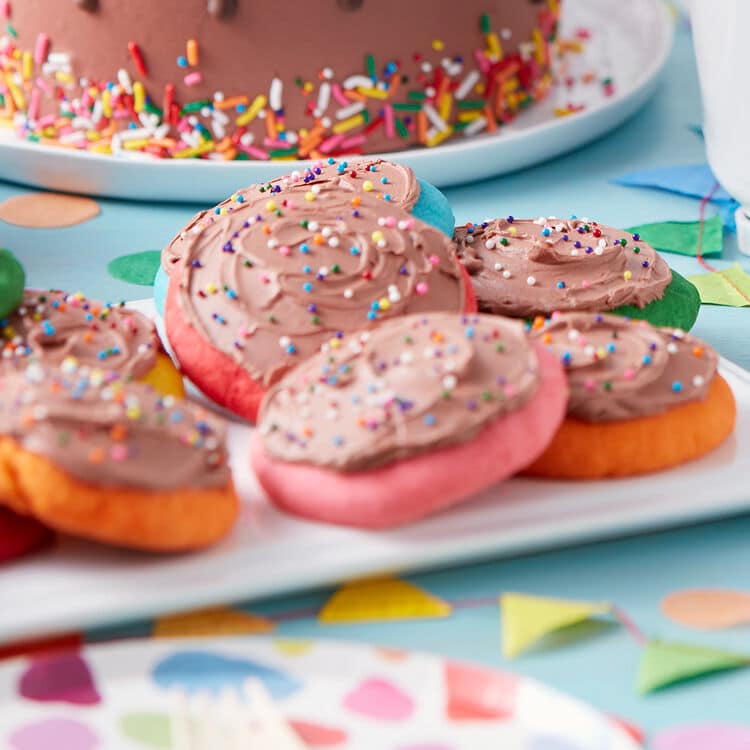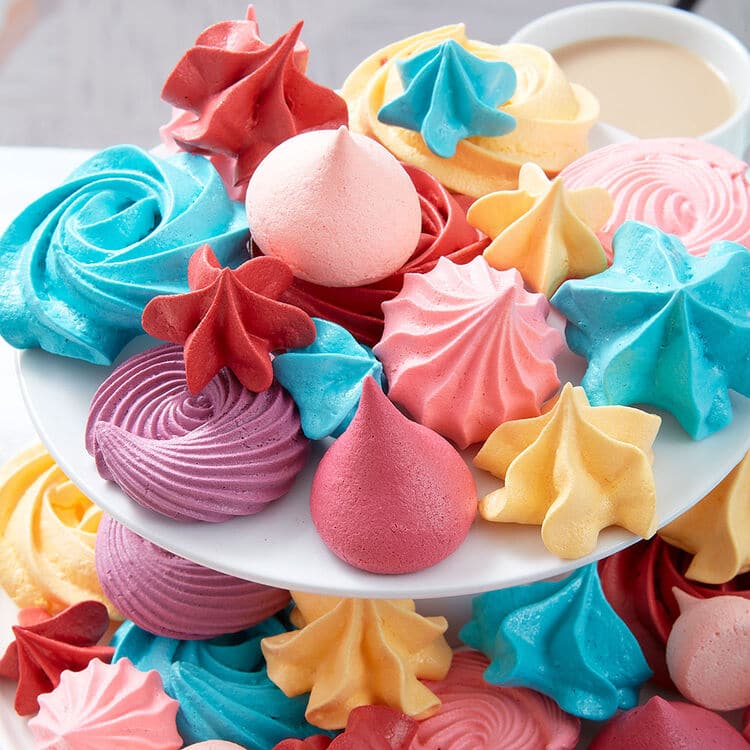 7. Bright and Bold Meringues
Light and airy, these Bright and Bold Meringues are great for a sweet treat that won't weigh you down. Use Color Right food coloring to create cookies in any color, then arrange on a platter or package in treat bags for a lovely edible party favor.
8. Rosy Rosette Cookies
Dress up your favorite homemade (or store bought) sugar cookies with a beautiful magenta rosette. A beautiful blooming cookie that's great for Easter or Mother's Day, these easy spring cookies are sure to brighten up your sweets table!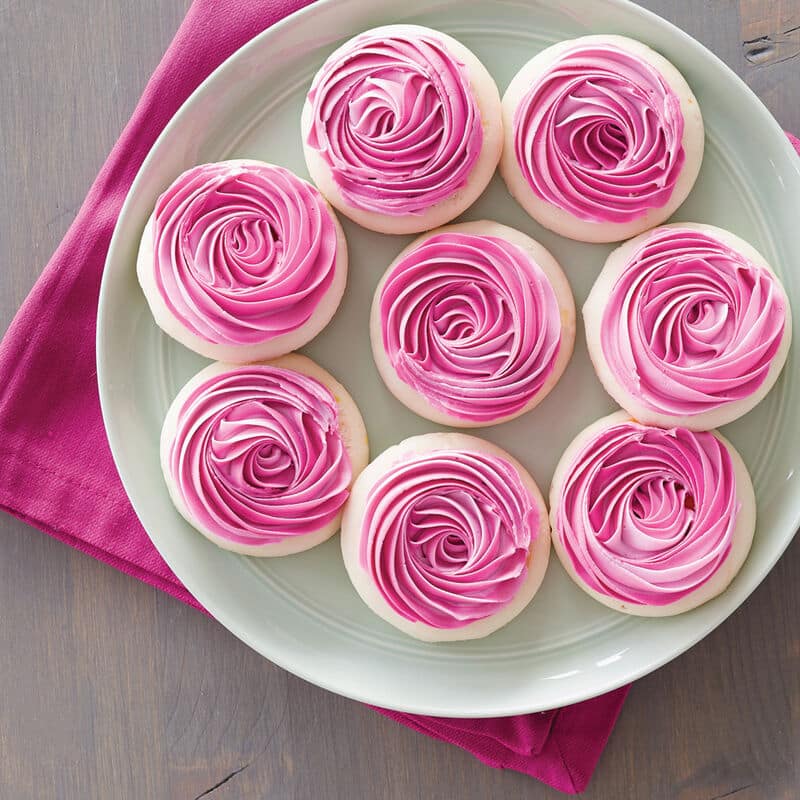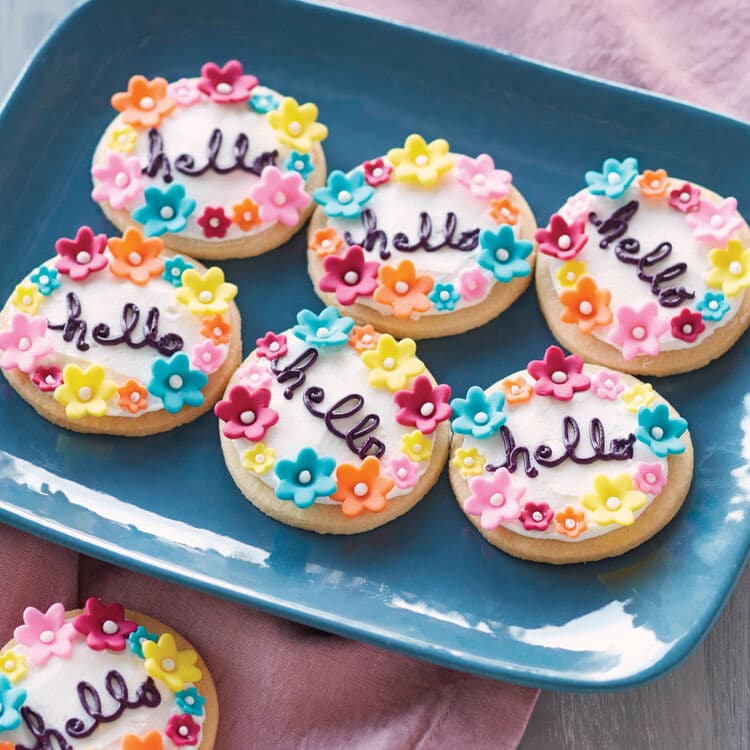 9. A Cheery Hello Cookie
Say hello to spring with these Cheery Hello Cookies. Bright and colorful, these cookies feature a wreath of fondant flowers around a sweet and simple greeting.
10. Paint Splatter Cookies
Give your cookies the Midas touch with these Paint Splatter Cookies. Simply cover your cookies with fondant in the color of your choice, then splatter them with Gold Pearl Dust decorating powder for added color and shine! Forget the eggs, these roll-out cookies are way more fun to decorate!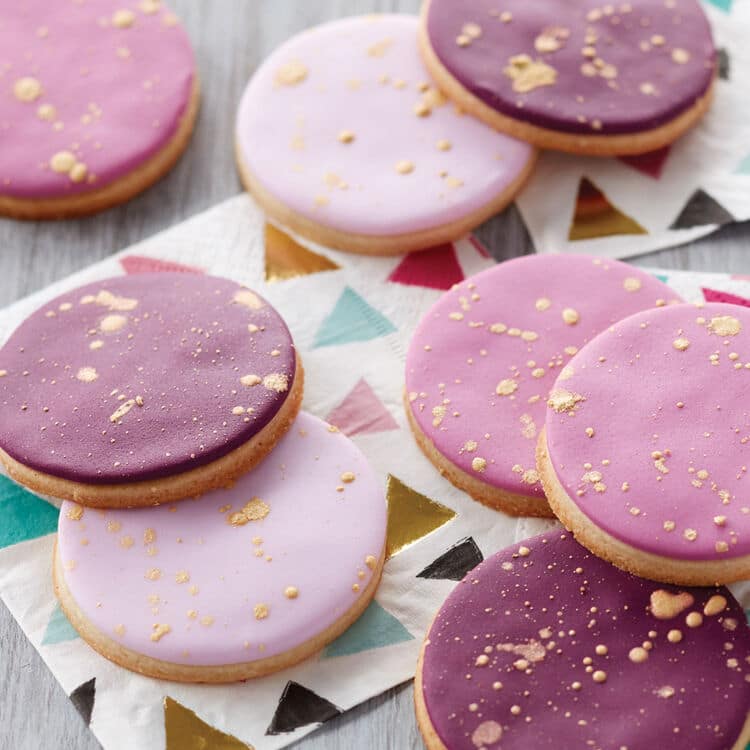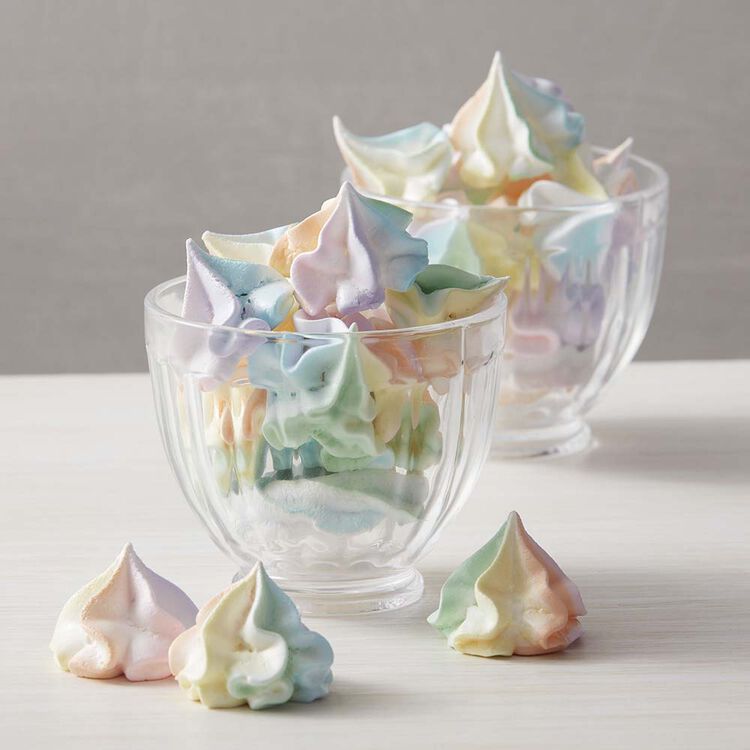 11. Colorful Kiss Meringue Cookies
Pretty in shades of pastel colors, these Colorful Kiss Meringue Cookies are a great filler for Easter baskets and dessert platters.
12. Blueberry Cookies with Lemon-Rosemary Glaze
Light and zesty with the seasonal flavors of blueberry and lemon, these Blueberry Cookies with Lemon-Rosemary Glaze smell almost as good as they taste! A must-have for all you blueberry muffin fans, these soft cookies are great for Easter dessert or brunch with the family.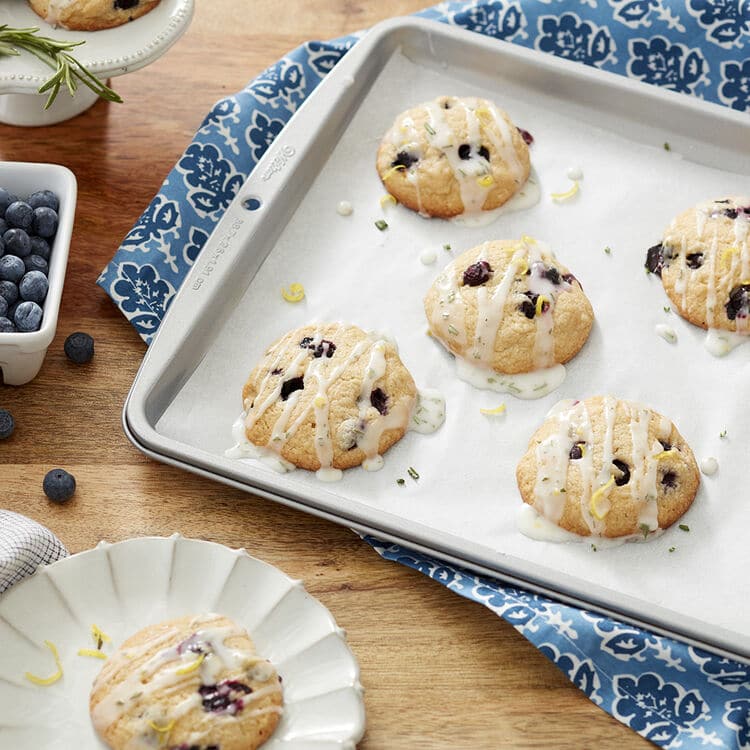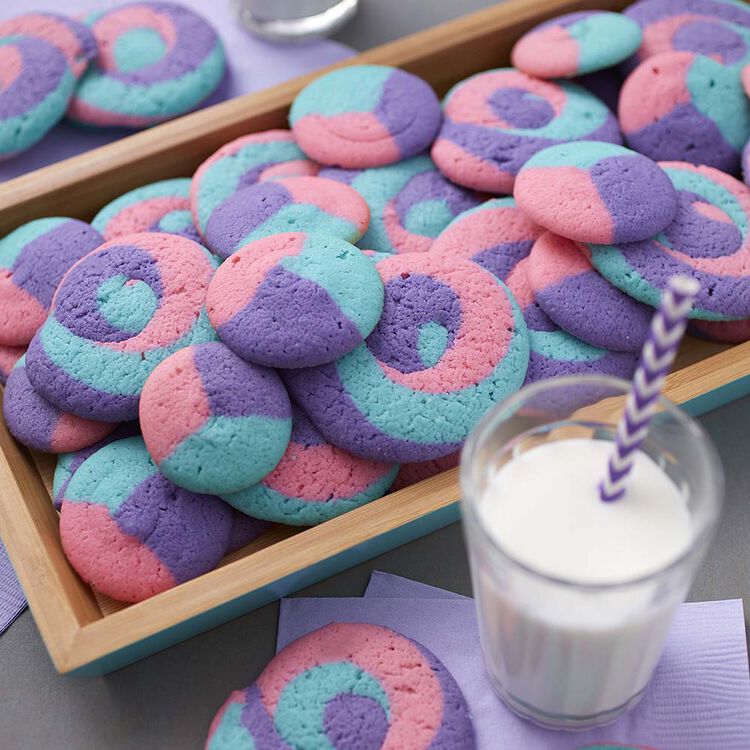 13. Three-Color Swirl Cookies
Combine three of your favorite pastel colors with these Three-Color Swirl Cookies. Made using the Color Swirl coupler, these colorful cookies would also be great for spring wedding or baby showers.
14. Lemon Madeleines
These buttery Lemon Madeleines are a wonderful way to cap off your Easter celebration. Best served with a cup of hot tea, these sweet and cake-like cookies are sure to become a springtime favorite.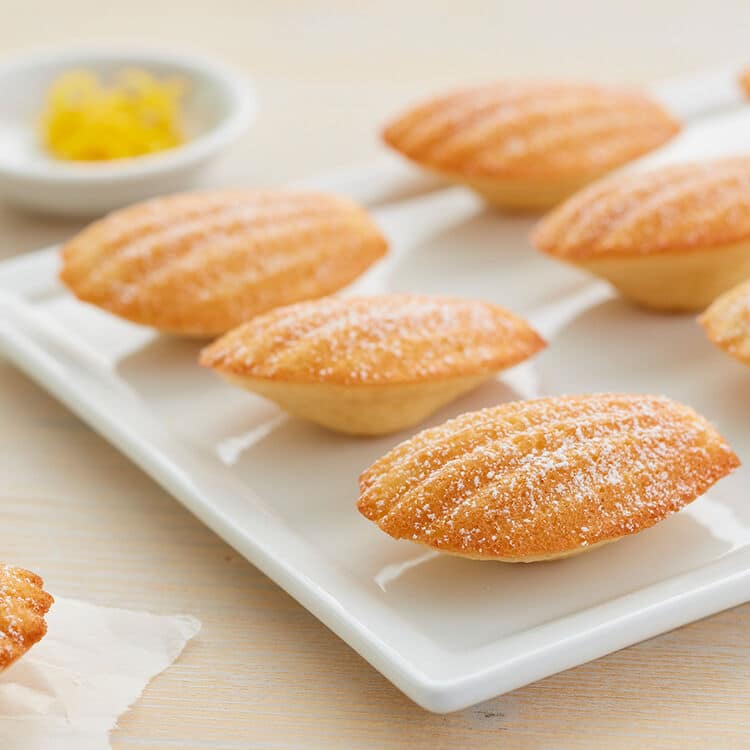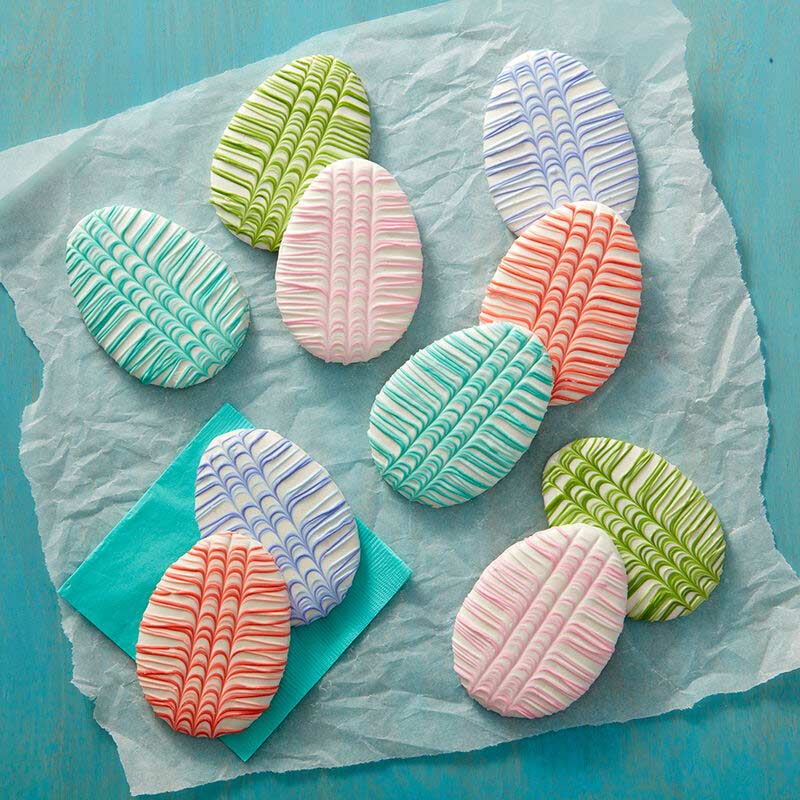 15. Easter Egg Sugar Cookies
Stuff baskets and bellies with these cute Easter Egg Sugar Cookies. Decorated with Candy Melts candy, these fun and colorful eggs make for a wonderful Easter treat!
16. Painted Egg Cookies
Create edible art with these pretty-as-a-picture cookies! Use icing colors as watercolors and add details with FoodWriter markers to create impressive Easter treats.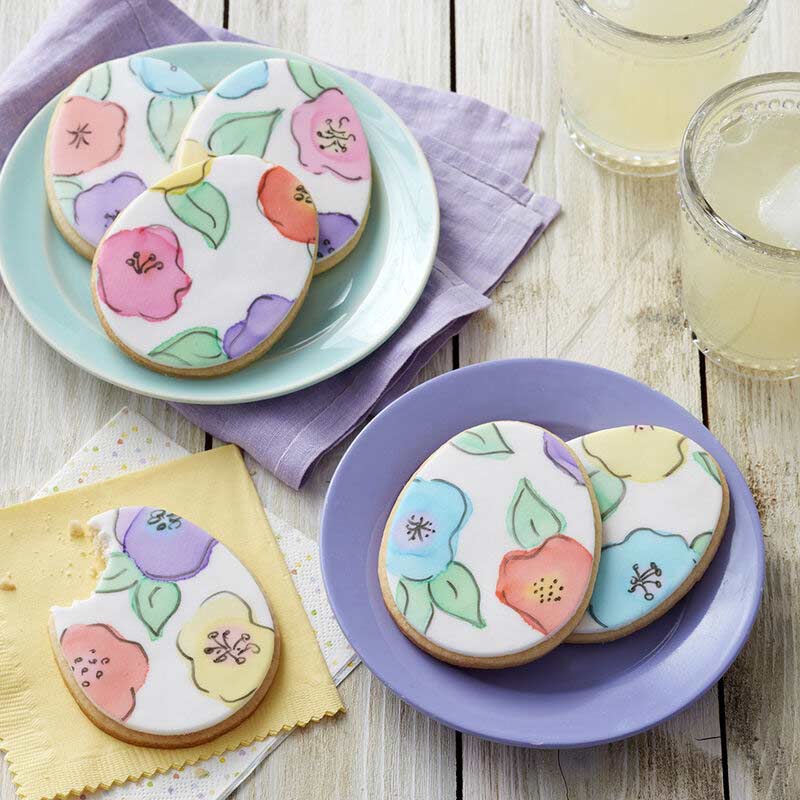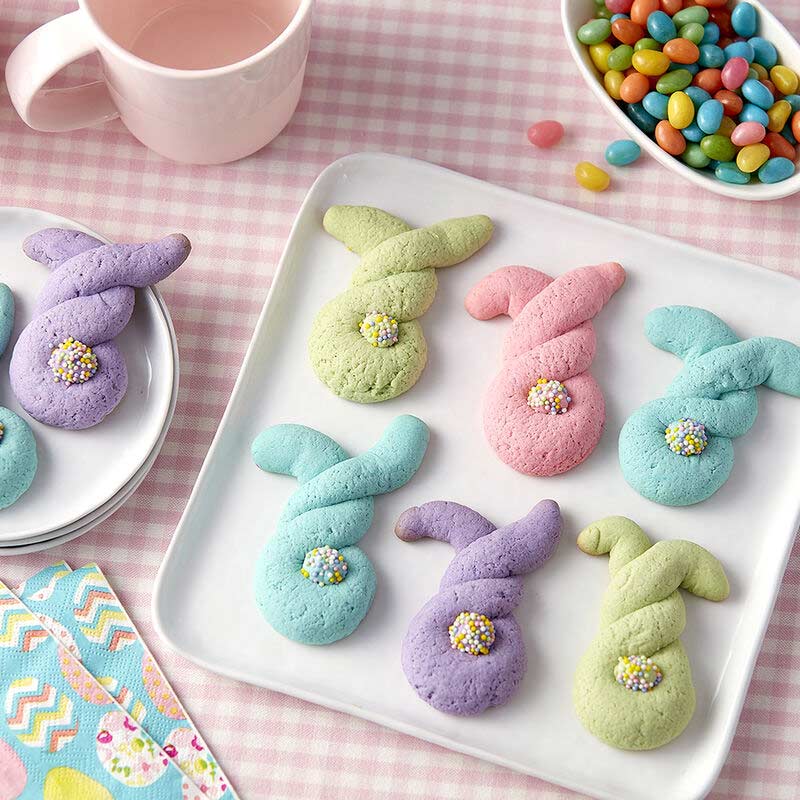 17. Twisted Bunny Cookies
A sweet twist on Easter cookies, these colorful creations are fun to roll and twist, making them an excellent project for Easter family fun.
18. Shaggy Bunny Cookies
For a cute new take on bunny cookies, all you need is a striped icing bag and the grass tip.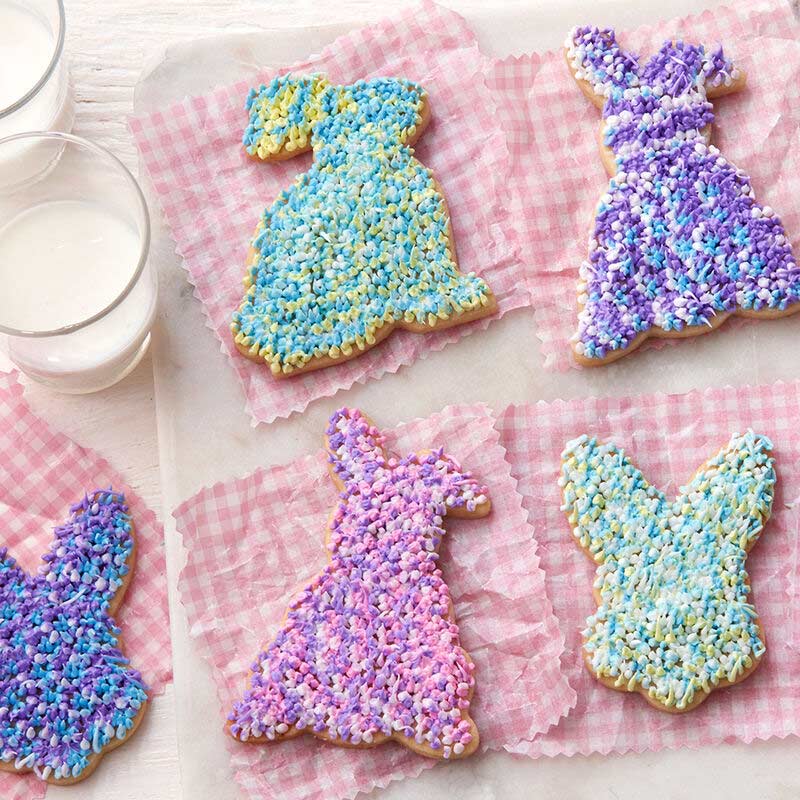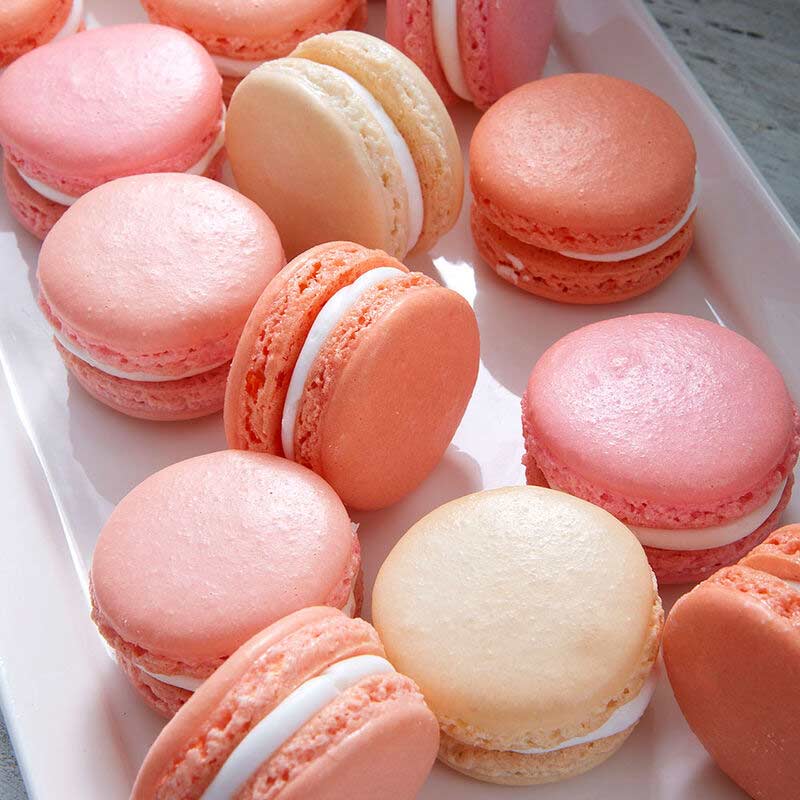 19. Pink and Coral Macarons
Think pink with these dainty delights—they're the perfect treat for Easter baskets and brunch dessert tables.
20. Simply Nostalgic Easter Cookies
Chocolate cookie dough and royal icing combine in pretty spring colors to make a lovely dessert for Easter dinner, Easter baskets or as a sweet spring treat.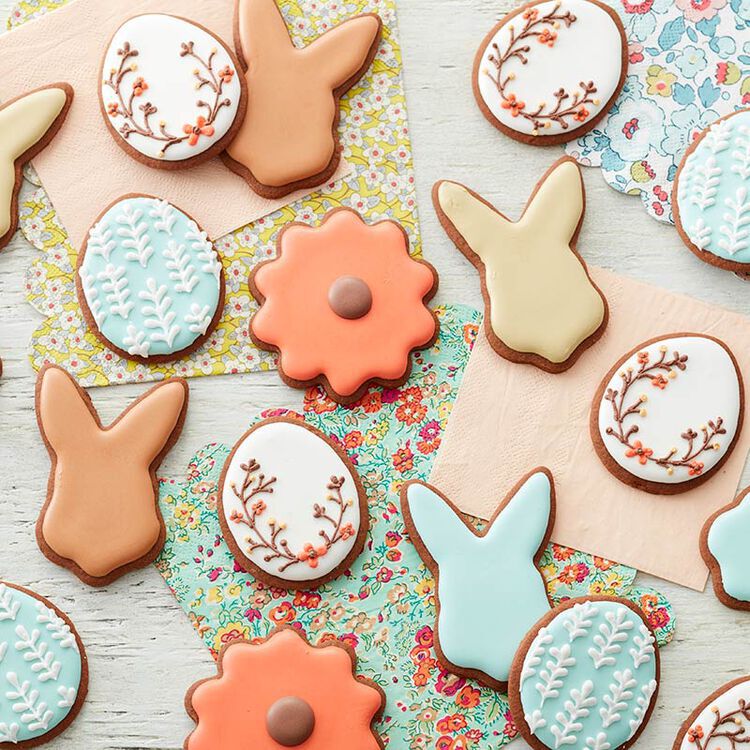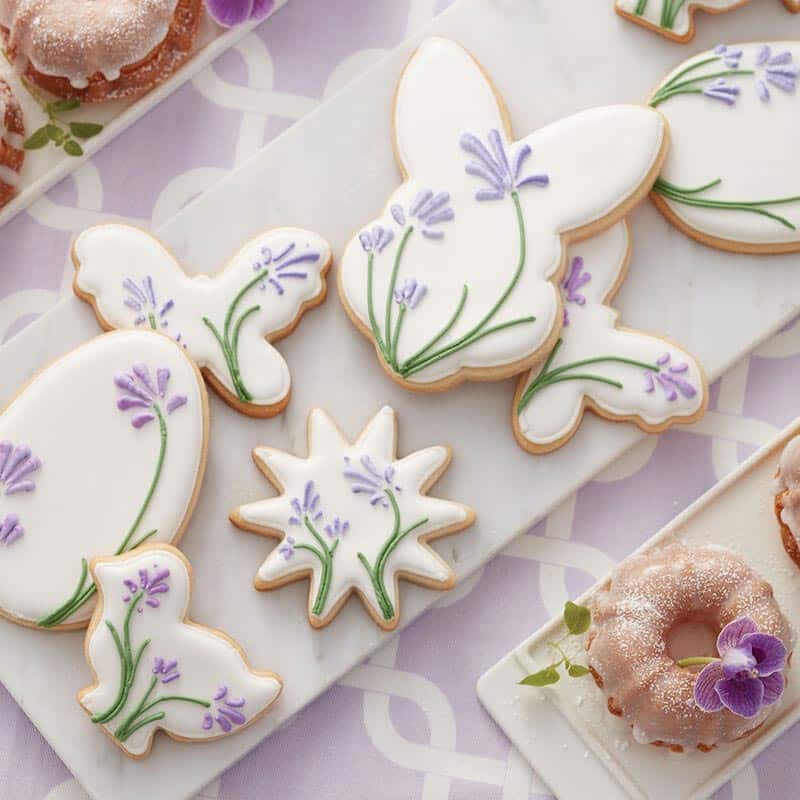 21. Blooming Easter Cookies
Make these sweet floral treats for some-bunny special this Easter—royal icing makes it fun and easy to decorate with pretty little blooms.
22. Cookie Birdhouse
This pretty little birdhouse is so cute and fun for spring. An adorable centerpiece for Easter or a baby shower, this project is simple enough for beginners.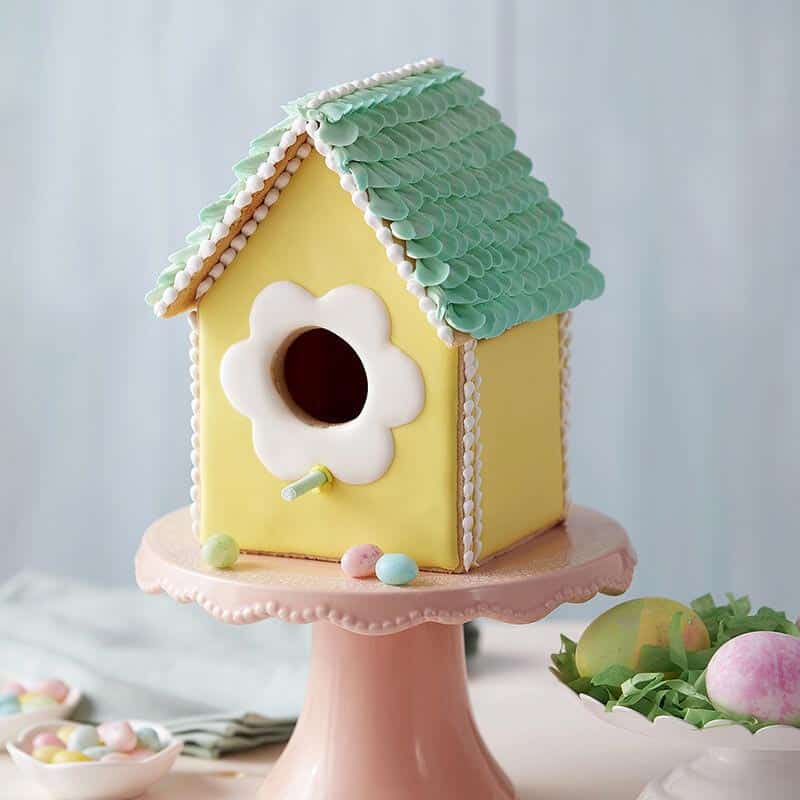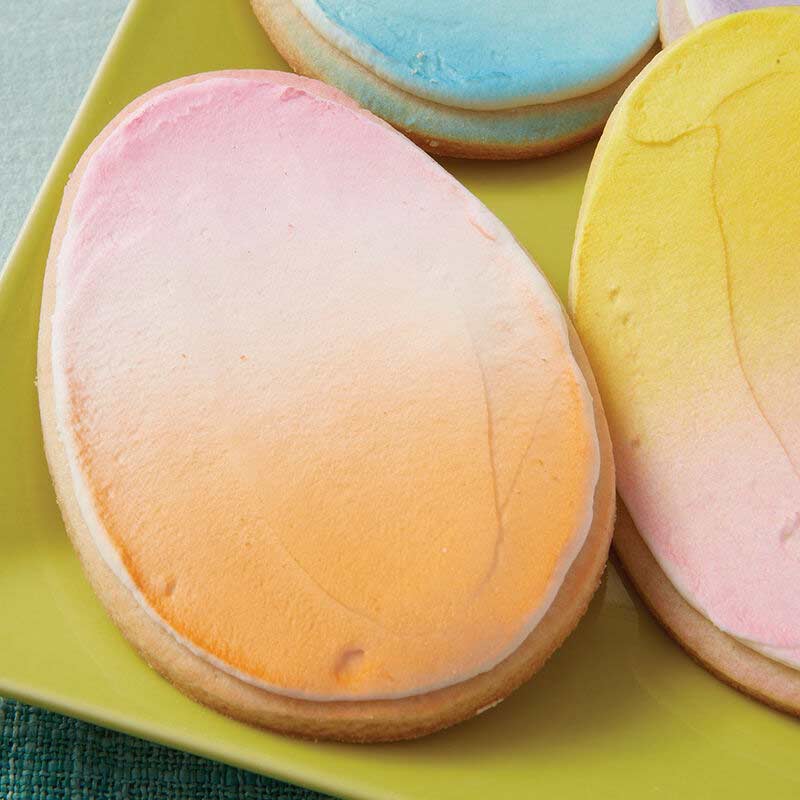 23. Pastel Easter Egg Cookies
Put a new twist on coloring eggs by spraying Color Mist food color spray to create a lovely ombre effect.
24. Cottontail Cookies
Put your grass tip to work by adding a cute little furry bunny on top of a sweet springtime blue egg.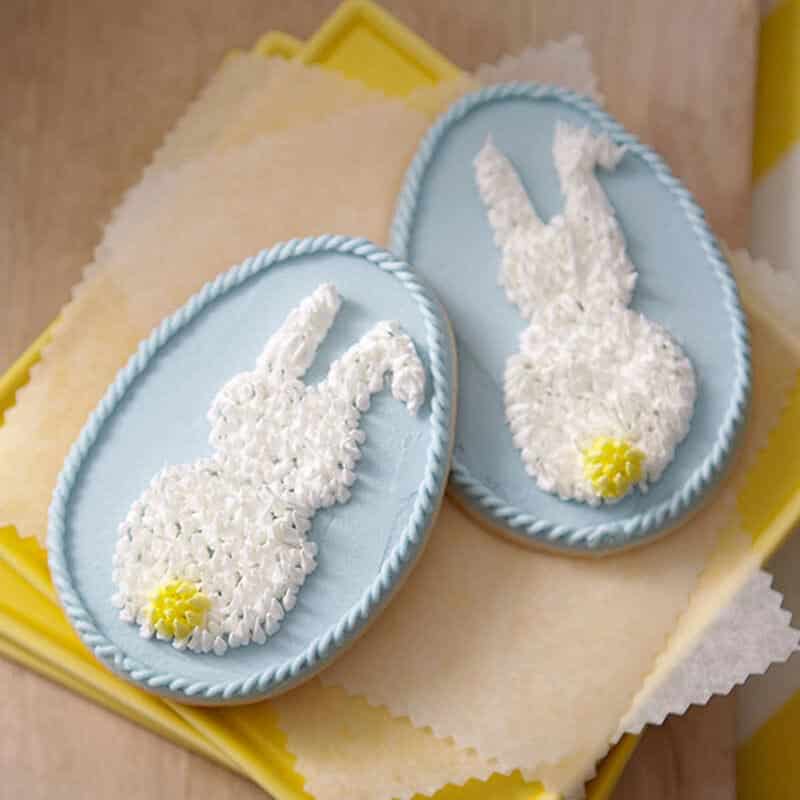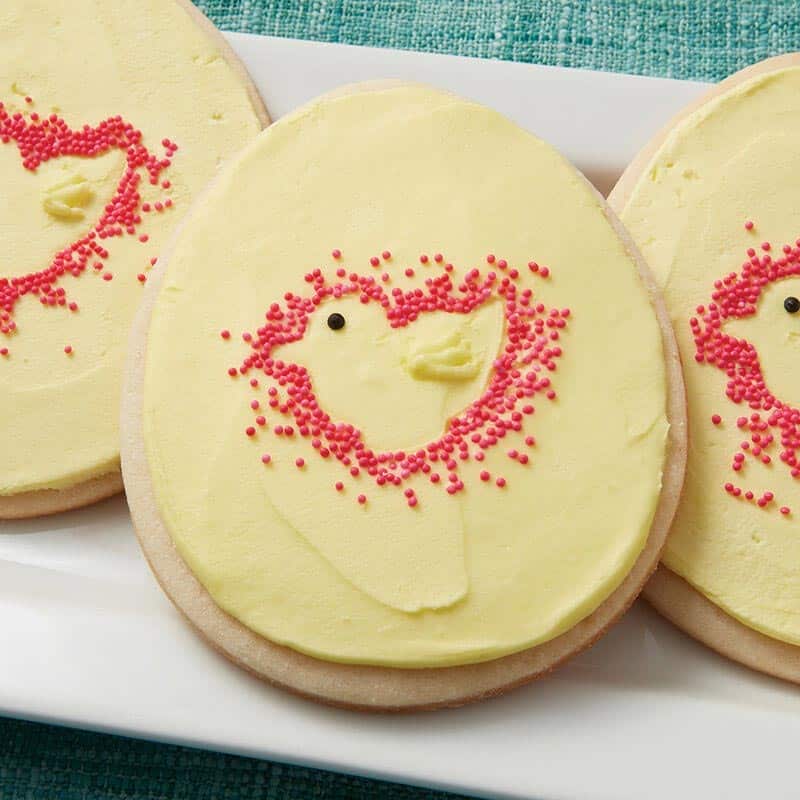 25. Chick in the Egg Cookies
Add a sweet little chick to your classic cut-out cookies with this adorable decorating idea.
26. Sweet Violet Cookies
Dainty drop flowers make these cookies perfect for spring celebrations, Easter dinners, weddings and more.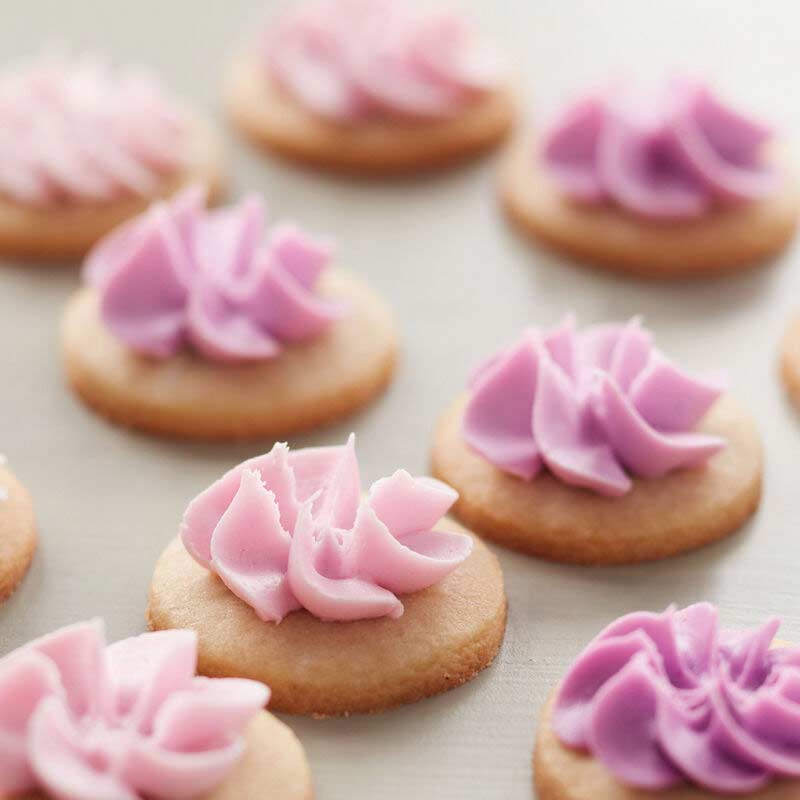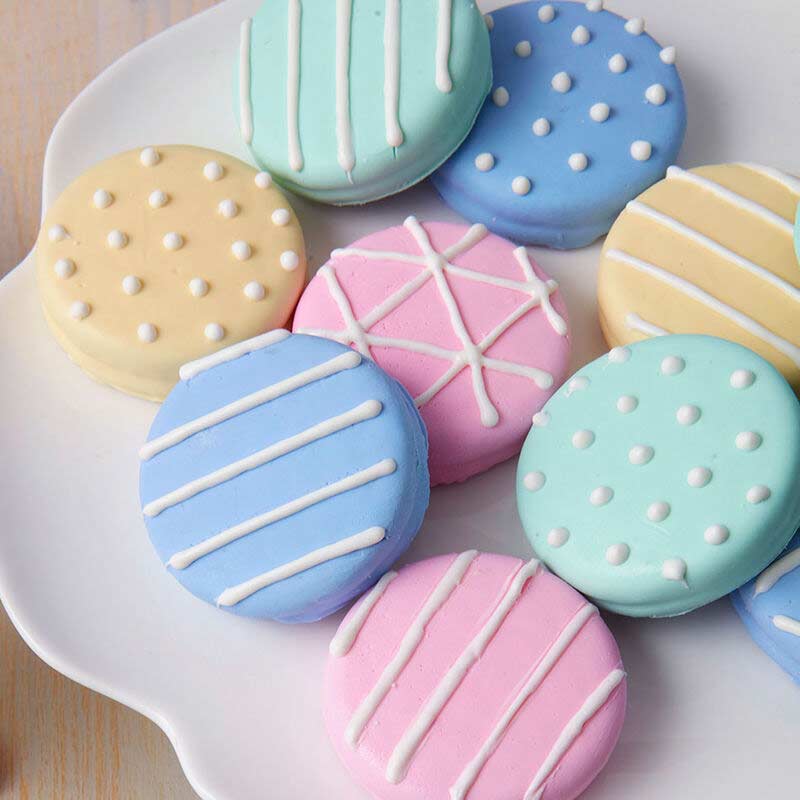 27. Deliciously Dipped Candy-Coated Cookies
Candy Melts candy and store-bought sandwich cookies combine to create cute confections for a sweet surprise perfect for Easter.
28. Freshly Floral Cookies
Create a bouquet of cookies with these super-sweet floral cookies that are great for Easter dessert, Mother's Day or simply celebrating spring.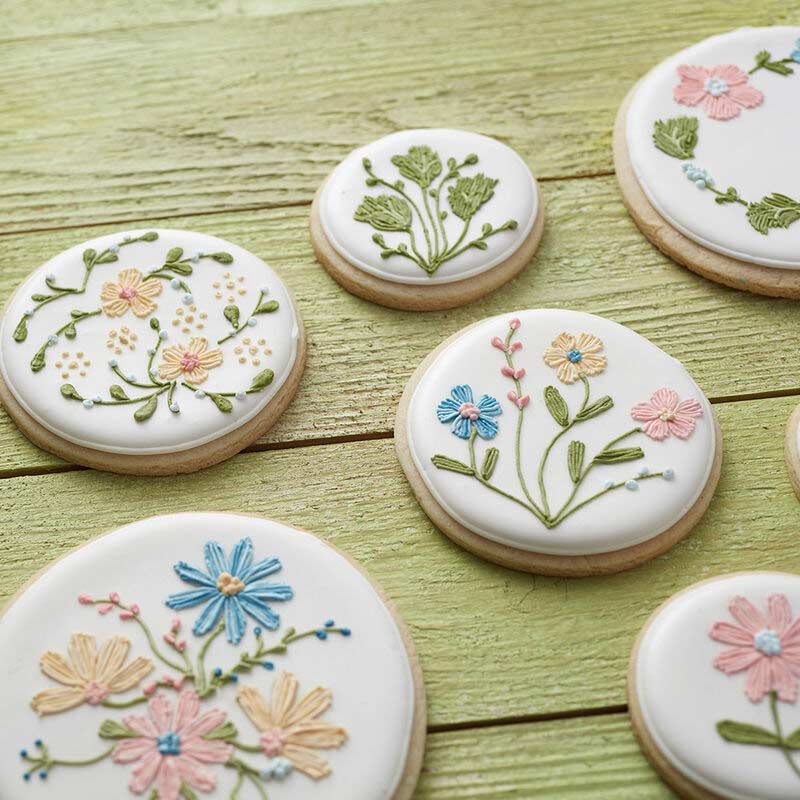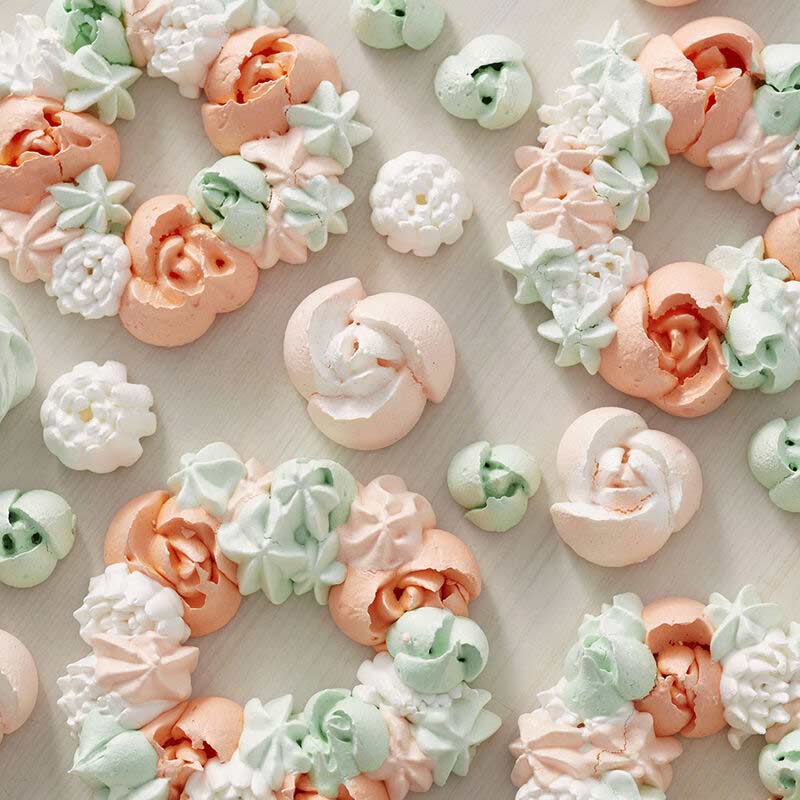 29. Meringue Wreath Cookies
These light, airy cookies are a treat for brunches, baskets and a simple sweet snack anytime.
30. Little Lamb Cookies
Mary had a little lamb and so can you! These clever dimensional treats are stacked and iced to make an oh-so-cute sweet treat that's perfect for Easter baskets and dessert tables.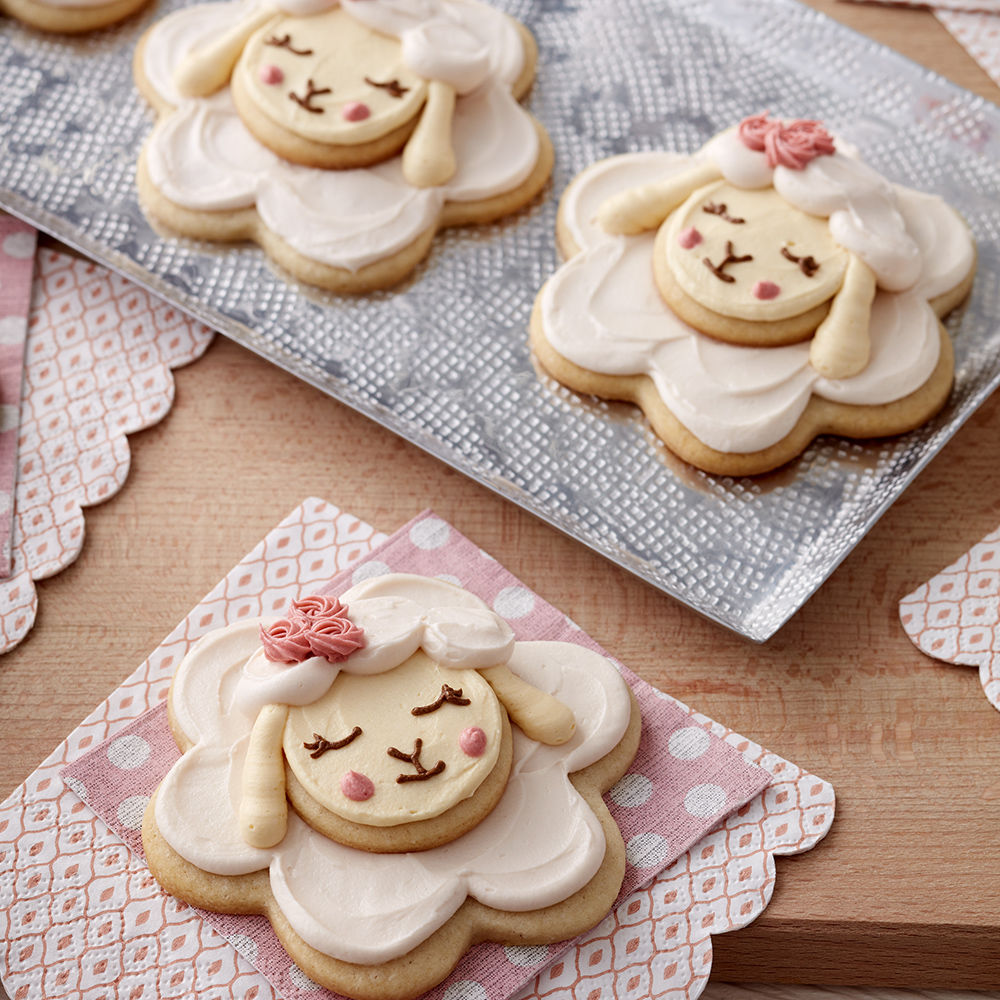 Need some more inspiration? Don't forget to check out our other Easter dessert ideas!
Have these cookies made you rethink those Easter cakes and Easter cupcakes you were planning to bake? Which of these cookies will you tuck into your basket next to the Easter candy? Let us know in the comments below. And if you're baking or decorating for Easter, don't forget to share a picture on Instagram or Twitter and tag us ​@wiltoncakes.
​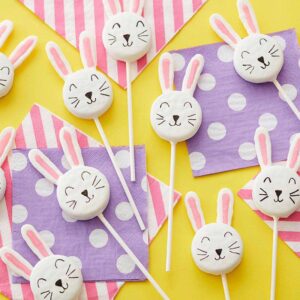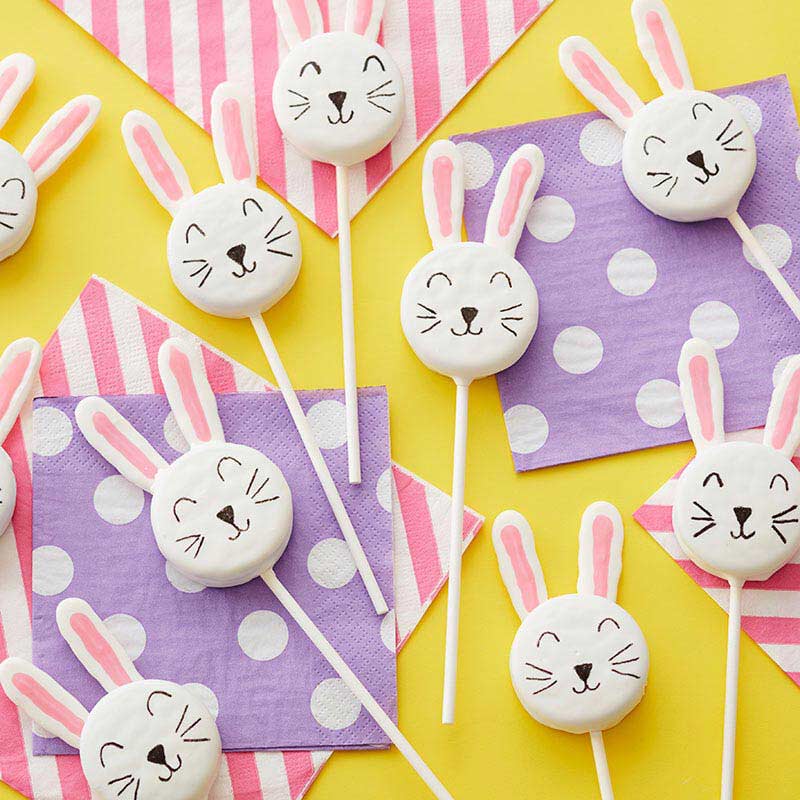 30 Easter Cookies Every Bunny Will Love
Celebrate Spring and get inspired with these cheerful Easter cookie ideas. Cookies are perfect for baking for a crowd or impressing your friends. From cute little lamb-shaped sugar cookies to stunning meringue wreaths, we have your Easter cookie recipes covered.
Tried this recipe?
Take a picture and tag us @WiltonCakes on Instagram