From BBQs to pool parties, here are the best summer dessert recipes to serve your guests!
1. Boho Rainbow Fringe Cake
Decorated with muted rainbows and fringe, this is one groovy cake your guests will love.
2. Dipped Ice Cream Cones
Need some patriotic summer dessert ideas? These dipped sugar cones are perfect for your 4th of July celebration.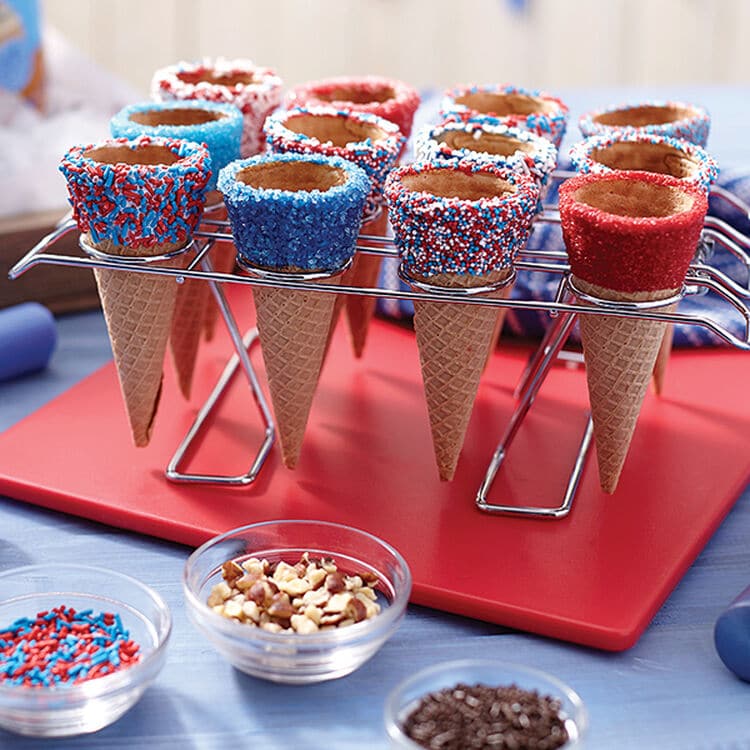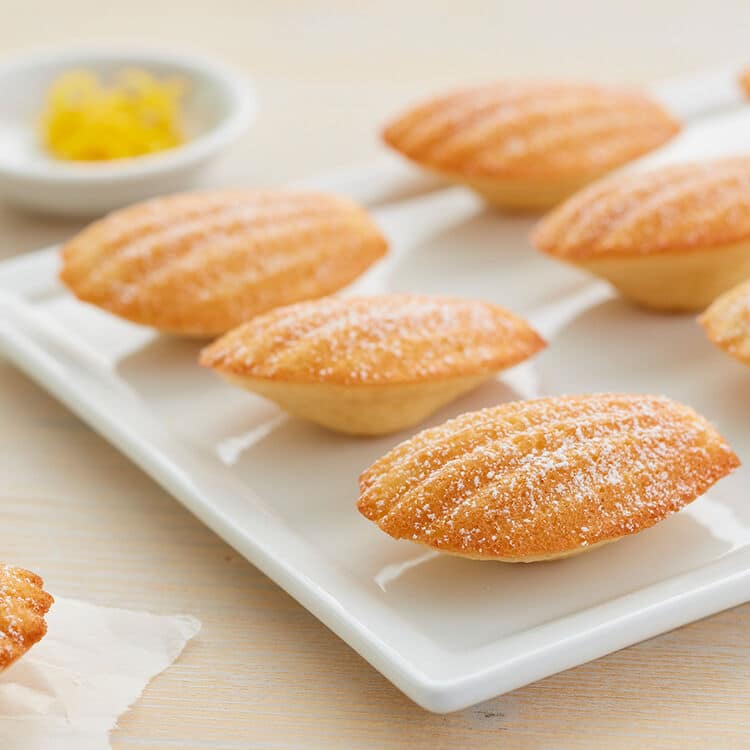 3. Lemon Madeleines
Light and cakey, these madeleines have a zing of citrus flavor from the fresh lemon zest.
4. Homemade Sangria Cupcakes
The only thing better than real sangria are these sangria cupcakes! These can also be made non-alcoholic for the kids.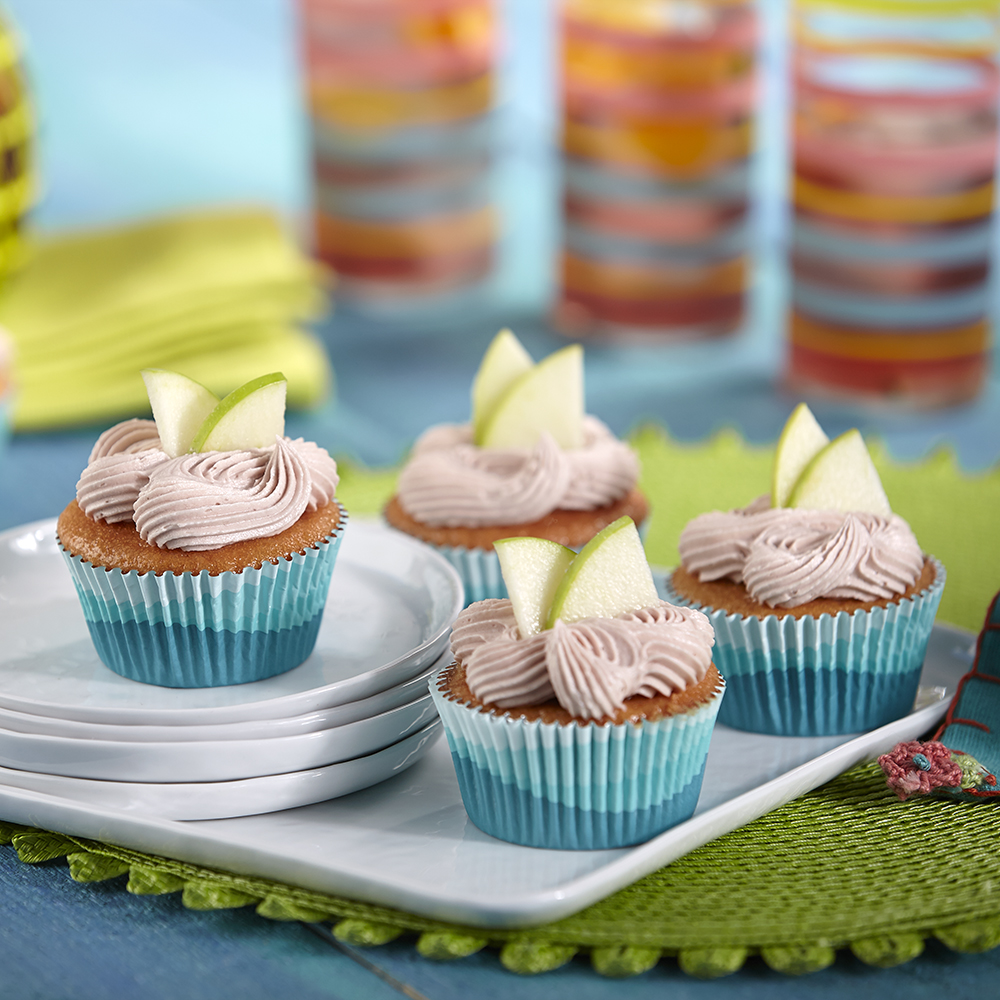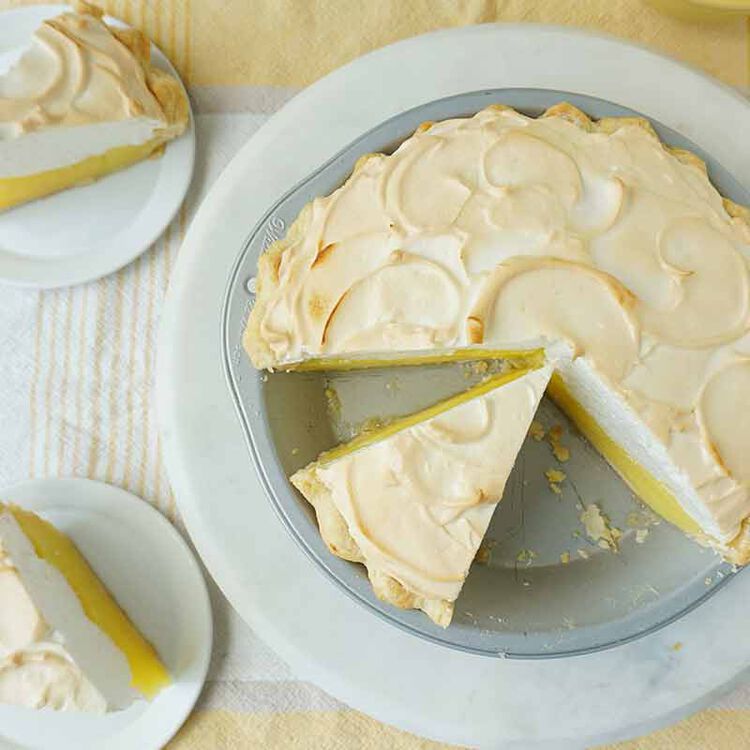 5. Easy Lemon Meringue Pie
Cool and refreshing, this easy lemon meringue pie is one of the best summer desserts for those hot, sunny days.
6. Strawberry Mini Cake Donuts
Eating fruit is easy when it comes in the form of these cute mini donuts! Flavored and colored with strawberries, these donuts are great for breakfast, too.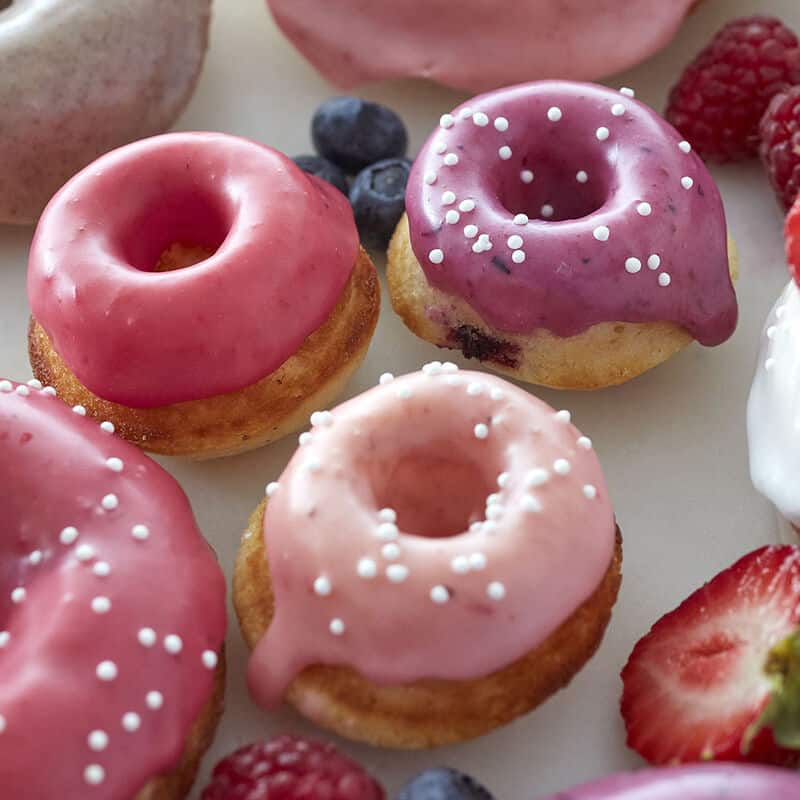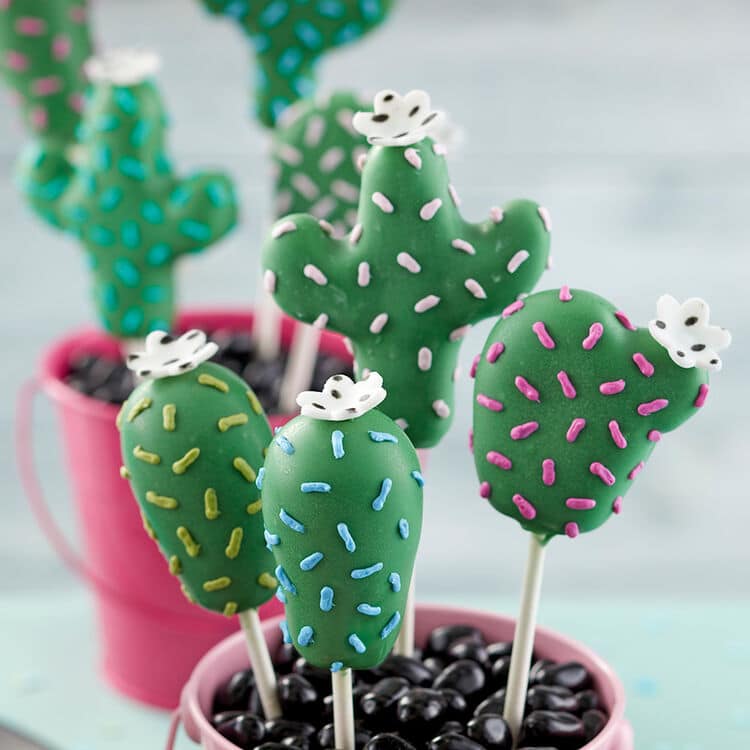 7. Sprinkled Succulent Cake Pops
No need to water these succulents. Fun for birthday parties or retirement parties, these cake pops are fun to make and eat.
8. Lemon Poppy Seed Cake with Lemon Buttercream
When life gives you lemons, make this citrusy lemon cake!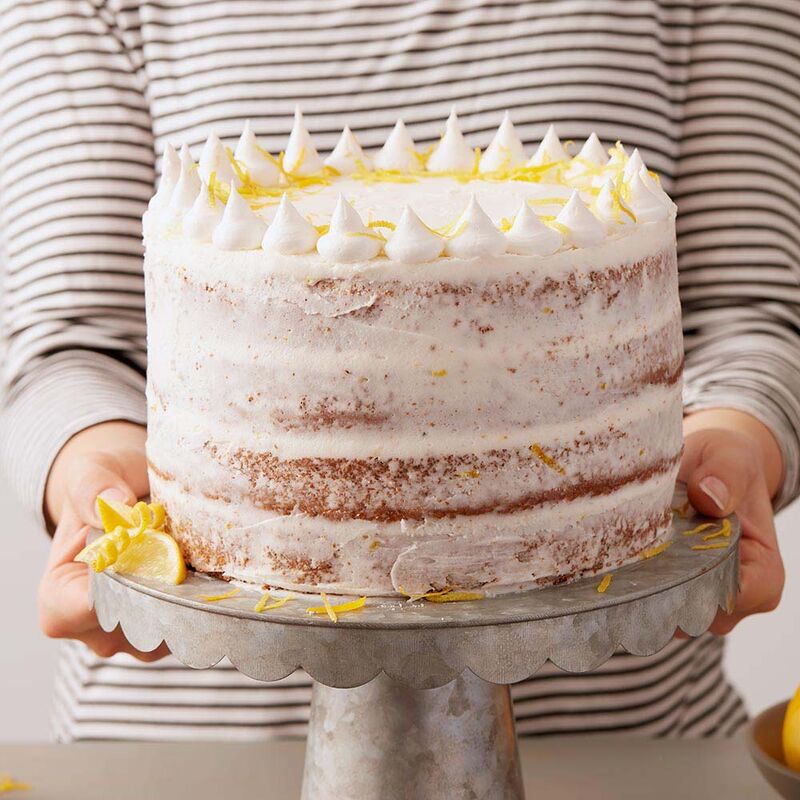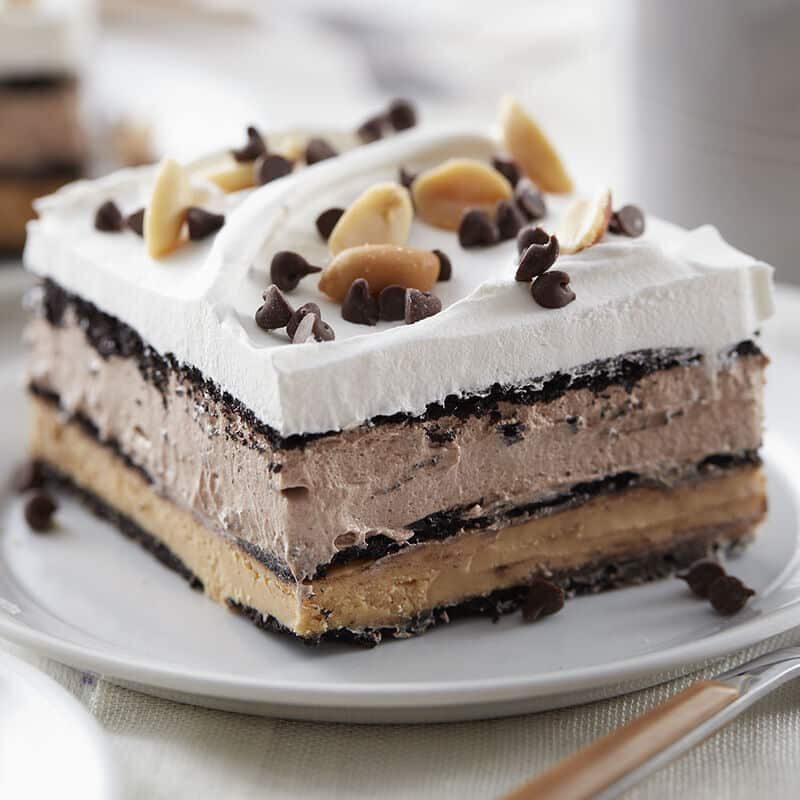 9. Chocolate and Peanut Butter "Lasagna" Cake
The only thing better than the chocolate and peanut butter flavor combo of this summer dessert is the fact that it's no-bake.
10. Lemon Meltaway Cookies
Bright and buttery, these meltaway cookies melt in the mouth. Top them with a lemony sugar glaze for an added punch of flavor.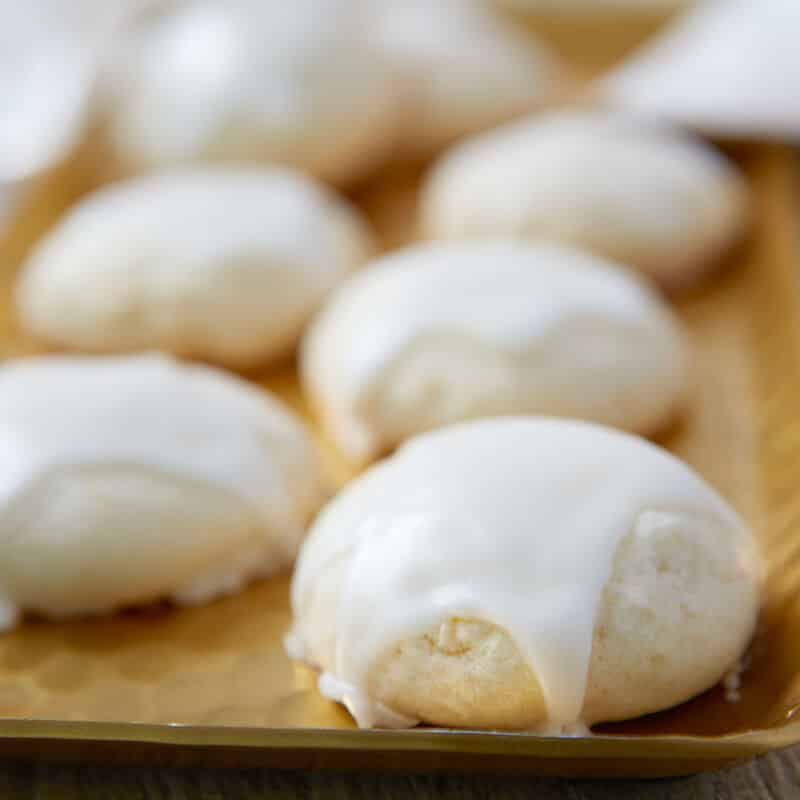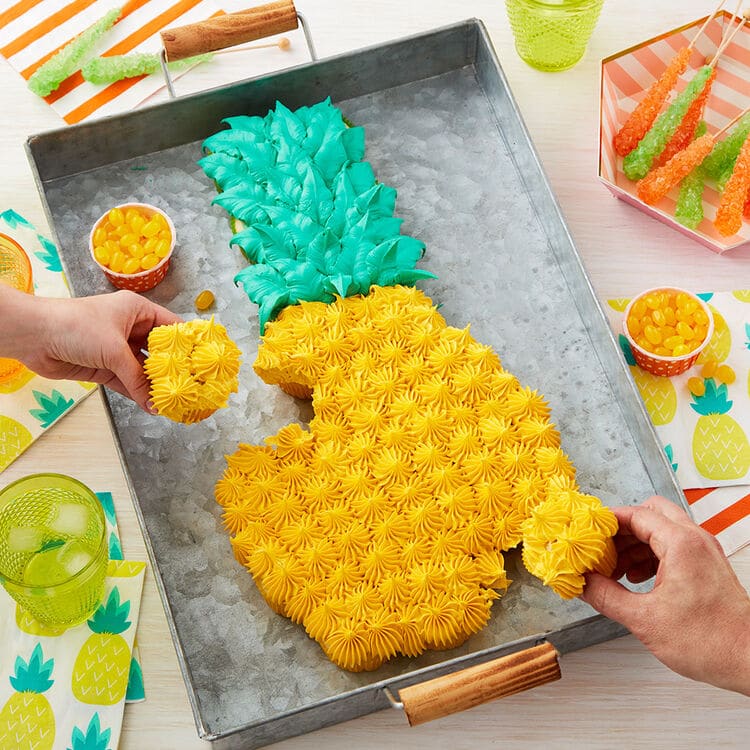 11. Pineapple Pull-Apart Cake
No need to cut this cake! Made using cupcakes, this pull-apart cake is great for birthday parties and nights in with friends.
12. Easy Homemade Banana Cream Pie
This pie is bananas, B-A-N-A-N-A-S!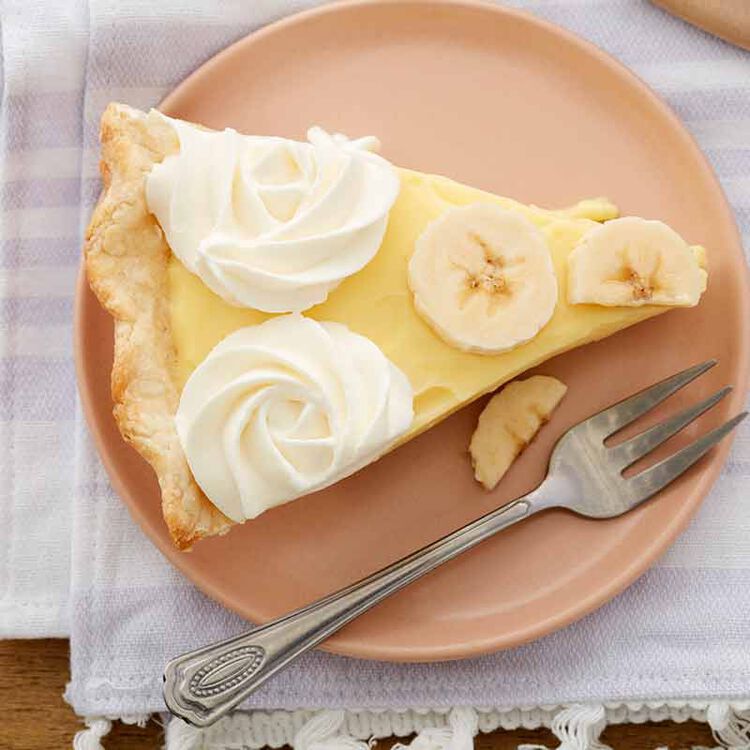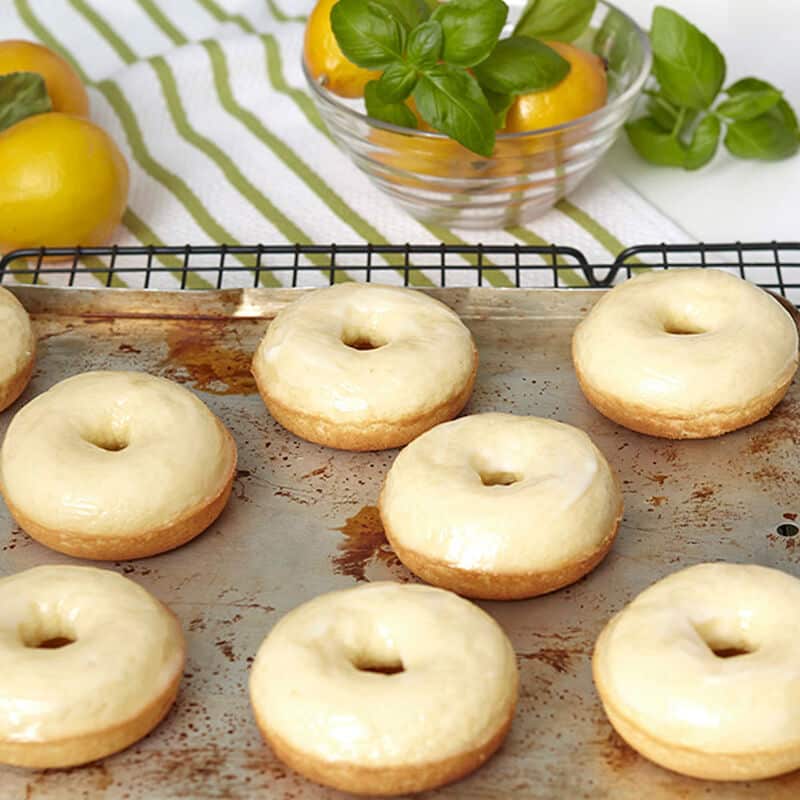 13. Lemon Basil Donuts
Lemon and basil are a great summer combo, and these bright and refreshing donuts are a tasty summer treat with awesome flavor.
14. Simple and Delicious Dessert Kabobs
Quick and easy, these dessert kabobs use store-bought cakes, brownies, donuts and more to make a fun treat kids, and the young at heart, are sure to love!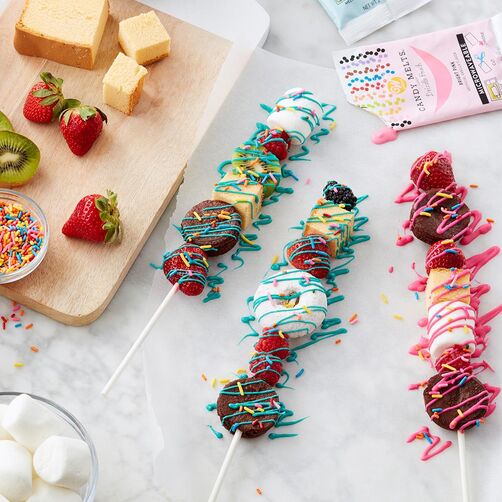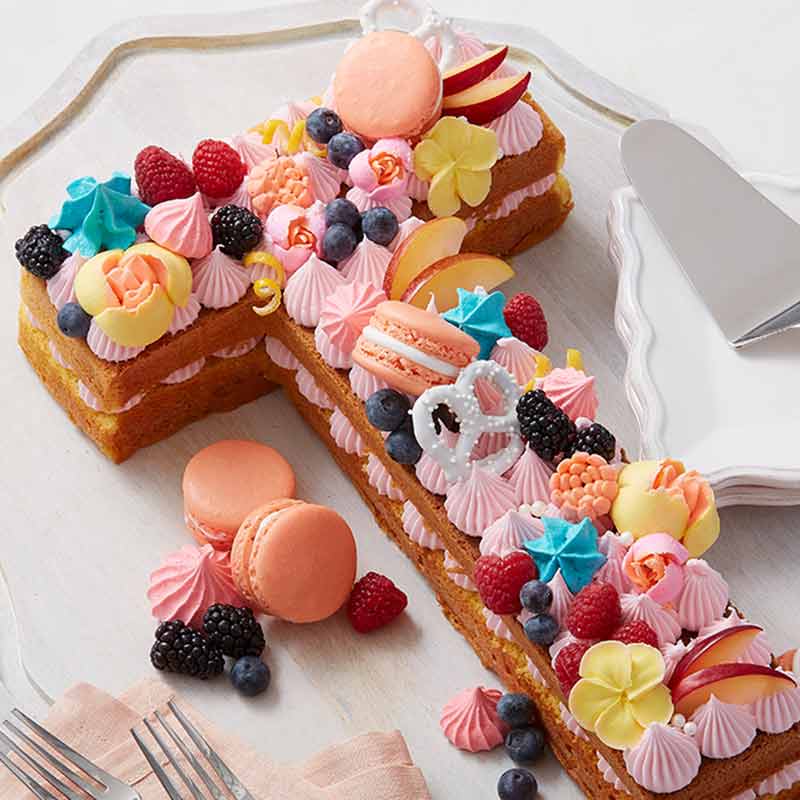 15. Fit to a "T" Letter Cake
Though we used a "T" here, you can use the Number and Letters Cake Pan Set to make any letter or number you'd like, then decorate your cake with sweet treats for a summer dessert that is literally exploding with color and flavor.
16. Candy Drizzles S'mores Trail Mix
No campfire? No problem! Get the taste of this camping treat with this s'mores trail mix.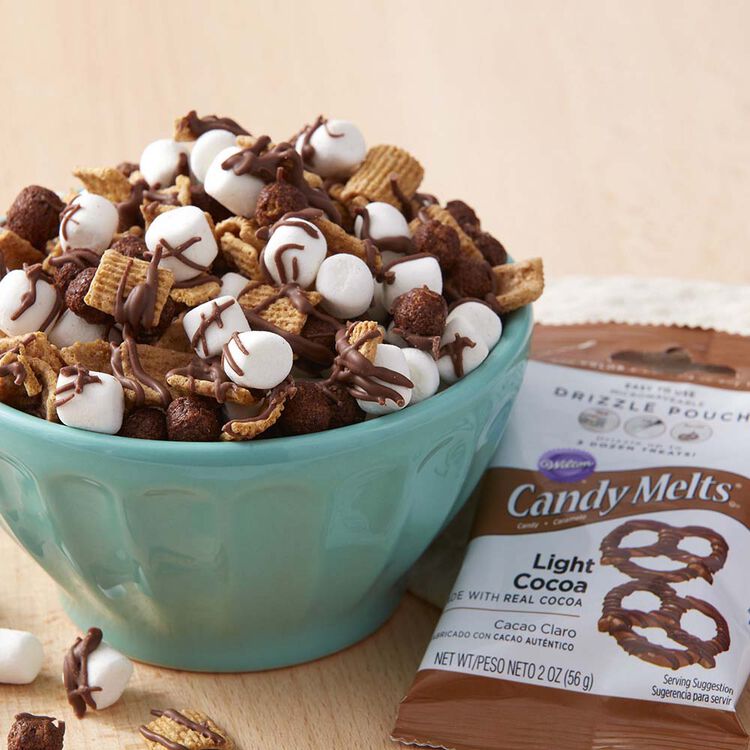 17. Chocolate Chip Cookie Bowls
Why use a plain bowl when you can make your own out of chocolate chip cookie dough? Forget about licking the bowl clean, just take a bite!
18. Tropical Leaf Cupcakes
These candy leaves are great for topping homemade (or store-bought!) cupcakes.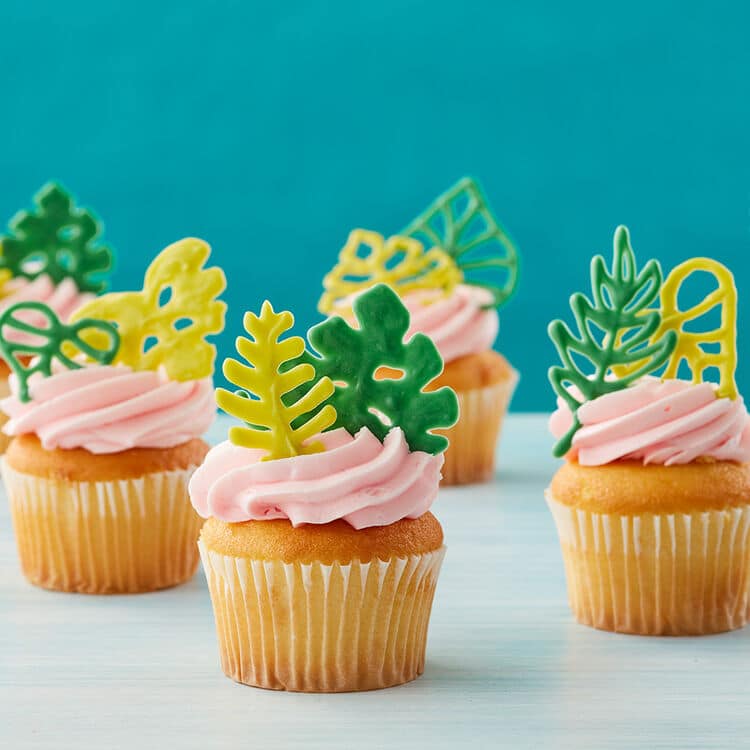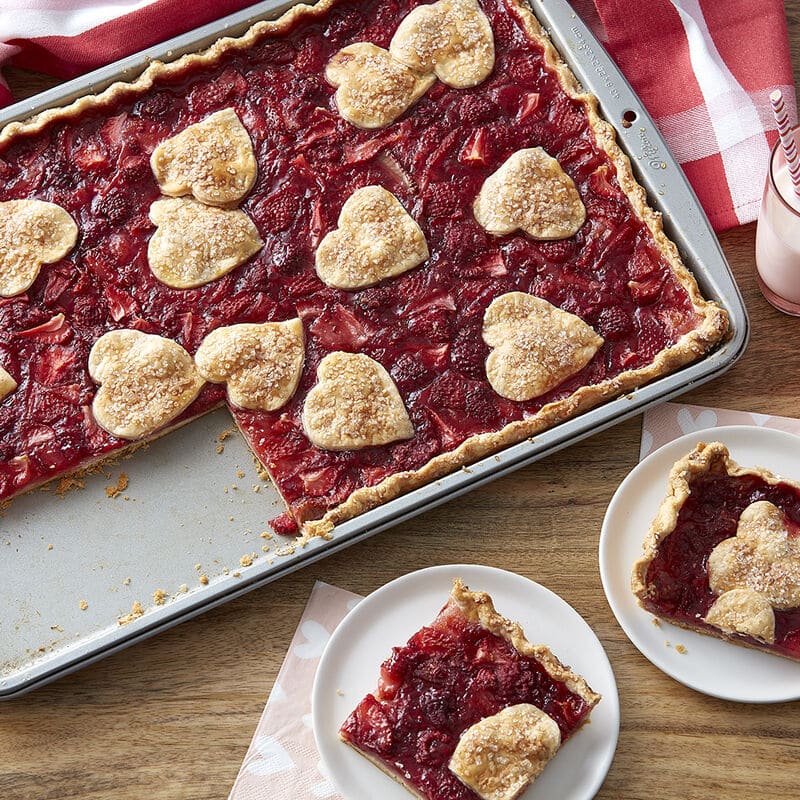 19. Strawberry-Raspberry Slab Pie
Filled with strawberries, raspberries and orange, this slab pie celebrates some of the best summer flavors!
20. Chocolate Donut Ice Cream Sandwiches
Beat the summer heat with these donut ice cream sandwiches.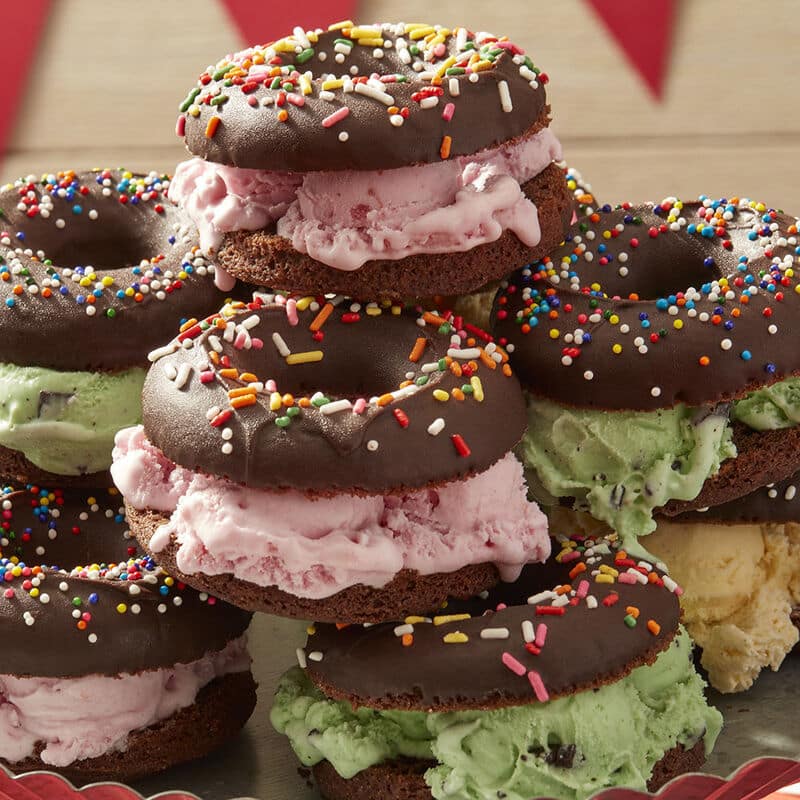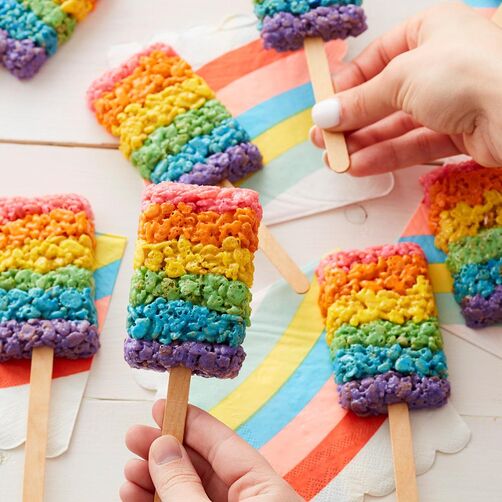 21. Rainbow Rice Cereal Treat Pops
Fun for any summer celebration, these rainbow rice cereal pops also make great party favors for birthday parties.
22. Cherry Candy Melts Cake
This cake is cherry sweet! Make your own edible cherry cake decorations with Candy Melts candy.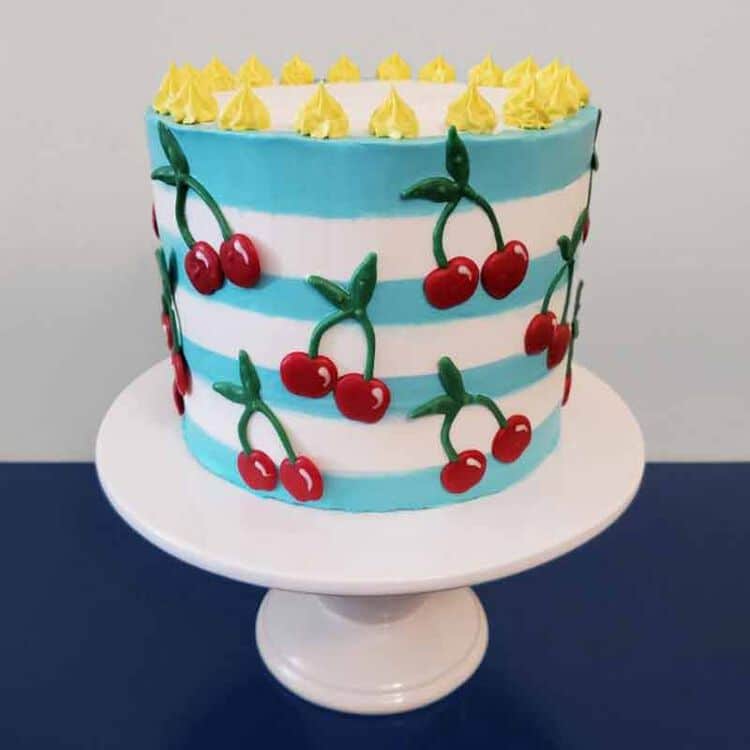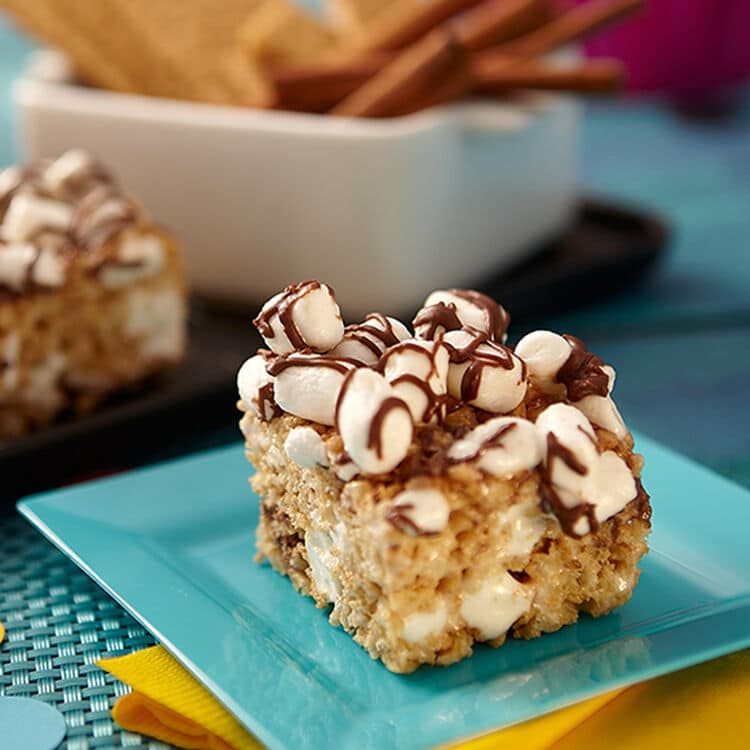 23. S'mores Cereal Treats
All the summer flavors you love, but slightly less messy to eat! Great for campfires, picnics and more.
24. Cute Cacti Meringue Cookies
Light and airy, these meringue cookies are great for garden parties or bringing to mom's summer birthday.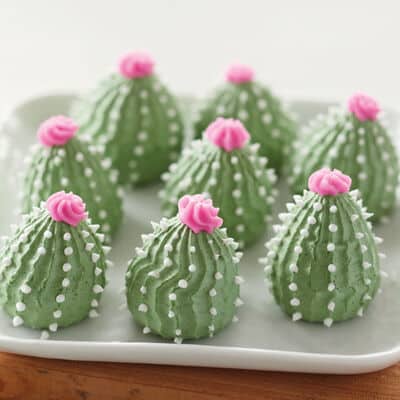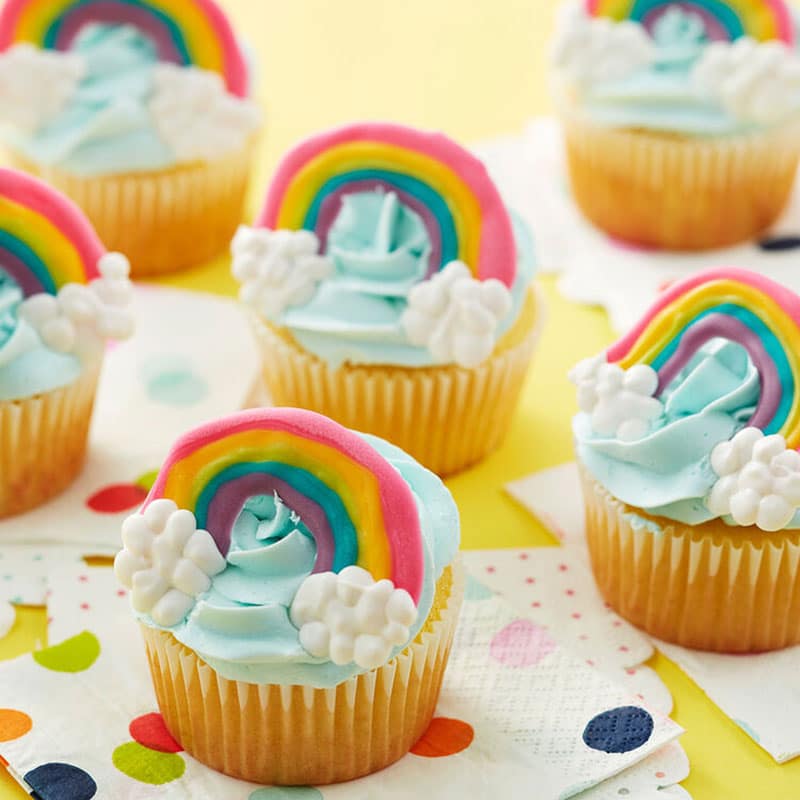 25. Candy Rainbow Cupcakes
Turn homemade (or store-bought) cupcakes into a bright and colorful treat with a candy rainbow topper, made from Candy Melts candy.
26. Grasshopper Pie
Cool, creamy and oh so refreshing, this grasshopper pie is flavored with peppermint extract and served cold for a delicious summer dessert.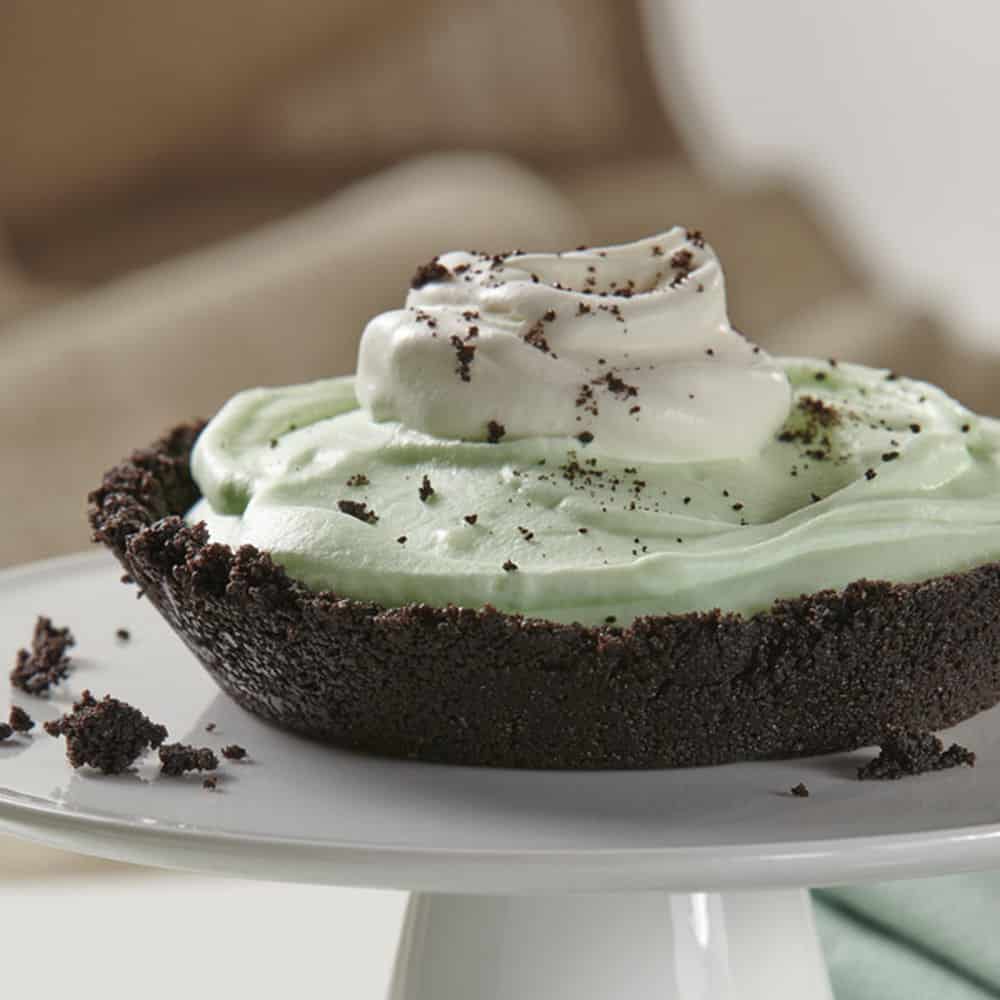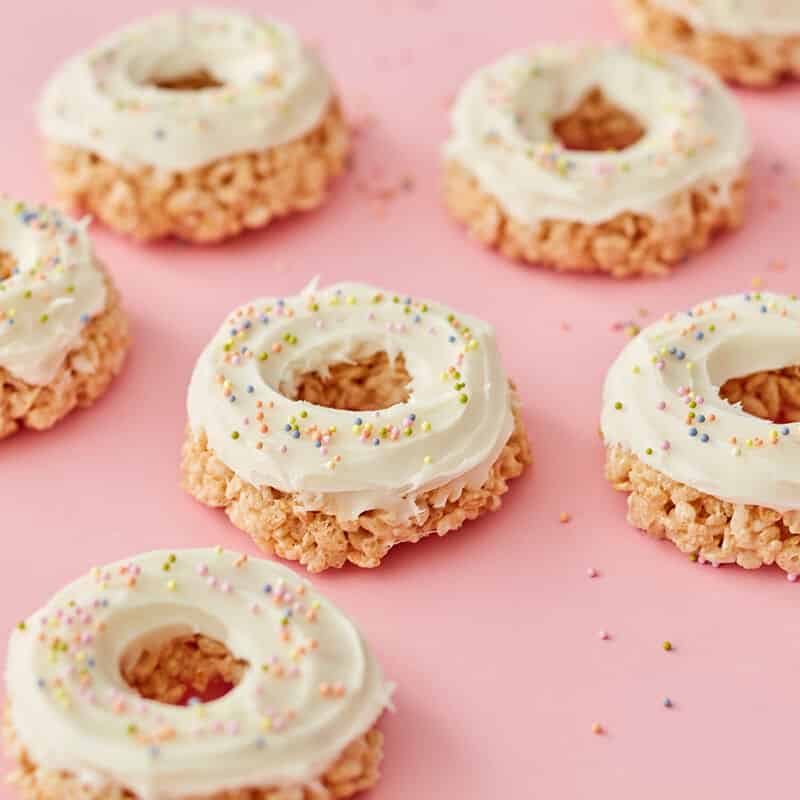 27. Rice Cereal Treat Donuts
These rice cereal treat donuts aren't quite the real thing, but they're a great substitute! Add some buttercream and sprinkles for a fun topping.
28. Fruit-Shaped Cake Pops
Take a bite out of summer with these cute fruit-shaped cake pops. Decorated to look like lemons, limes, grapefruits, dragon fruits, kiwis, watermelons and papayas, these bright and colorful pops are made using your favorite cake mix and Candy Melts candy.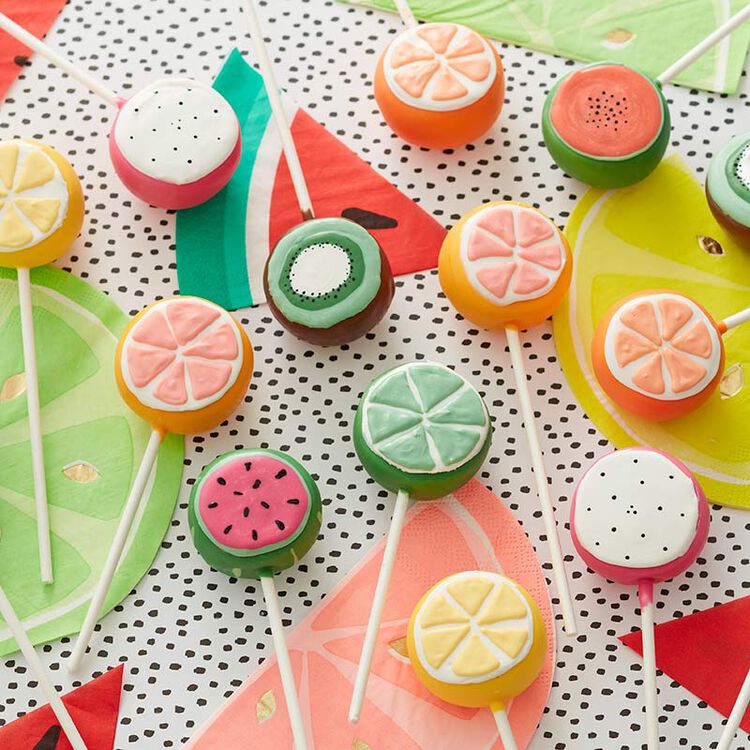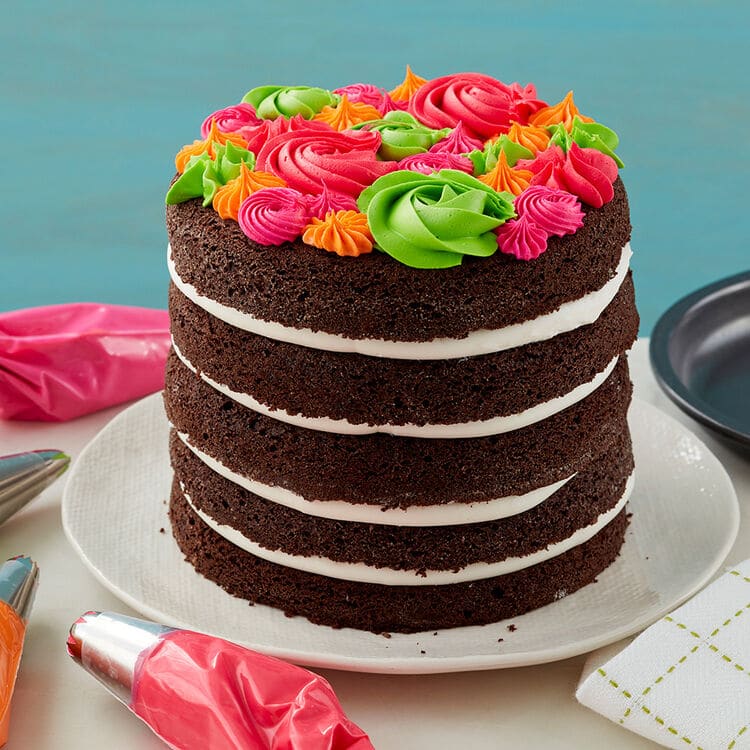 29. Bright and Bold Rosette Cake
This bright, neon 5-layer cake is great for beginners. Top your cake with stars and rosettes for added pops of color.
30. Homemade Strawberry Shortcake
One of the best ways to enjoy fresh strawberries is with this simple strawberry shortcake recipe.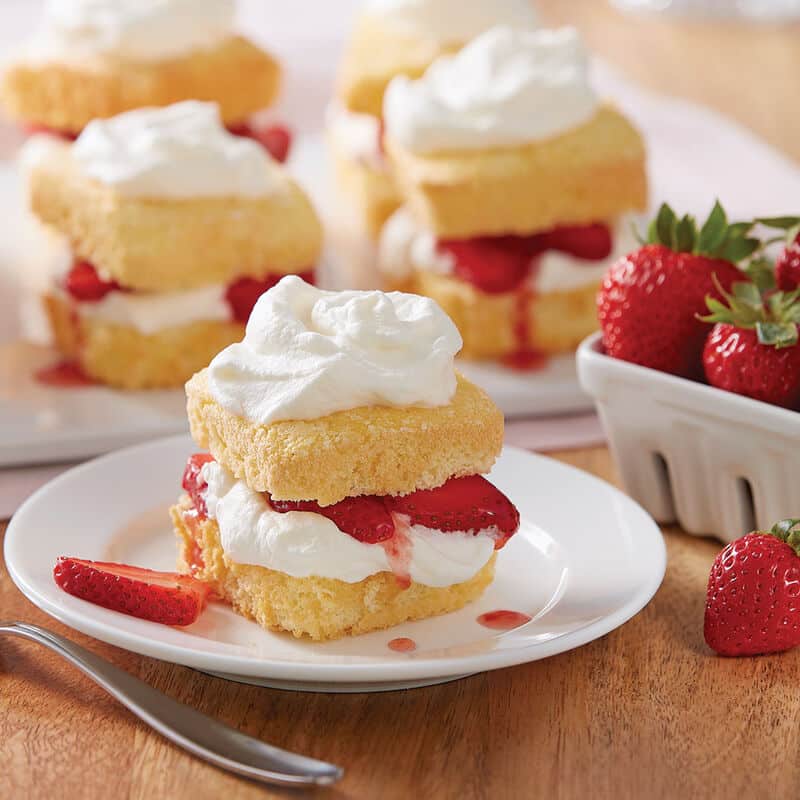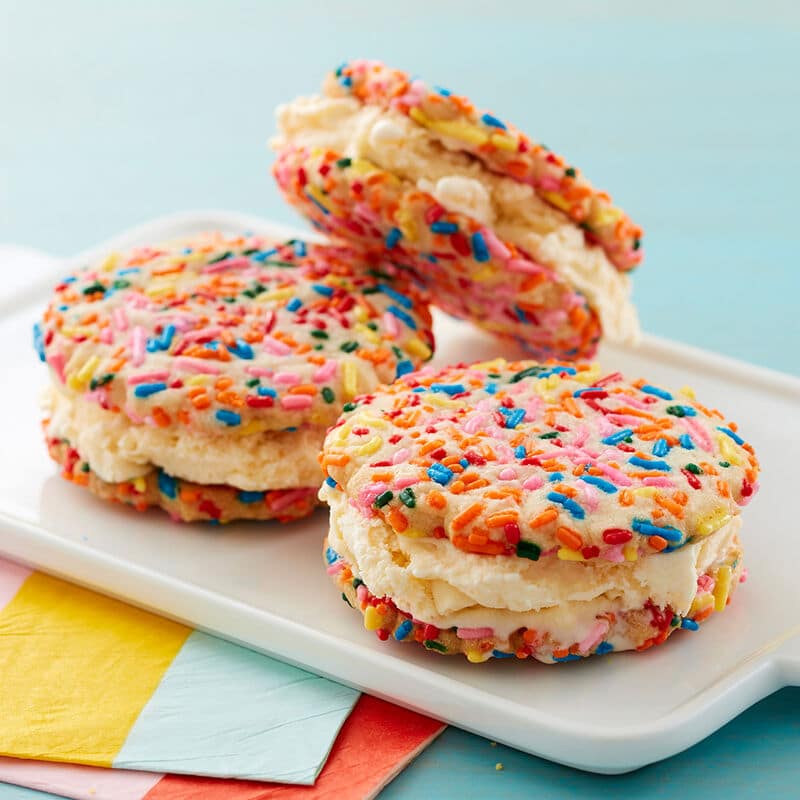 31. Jumbo Ice Cream Sandwich Cookies
Turn homemade cookies into delicious ice cream treats! Kids are gonna love these!
32. Zesty Orange Cupcakes
A tasty treat for bridal showers, birthday parties, or just a sweet way to wrap up a summer BBQ, these light and refreshing orange cupcakes are quick, simple and easy to make.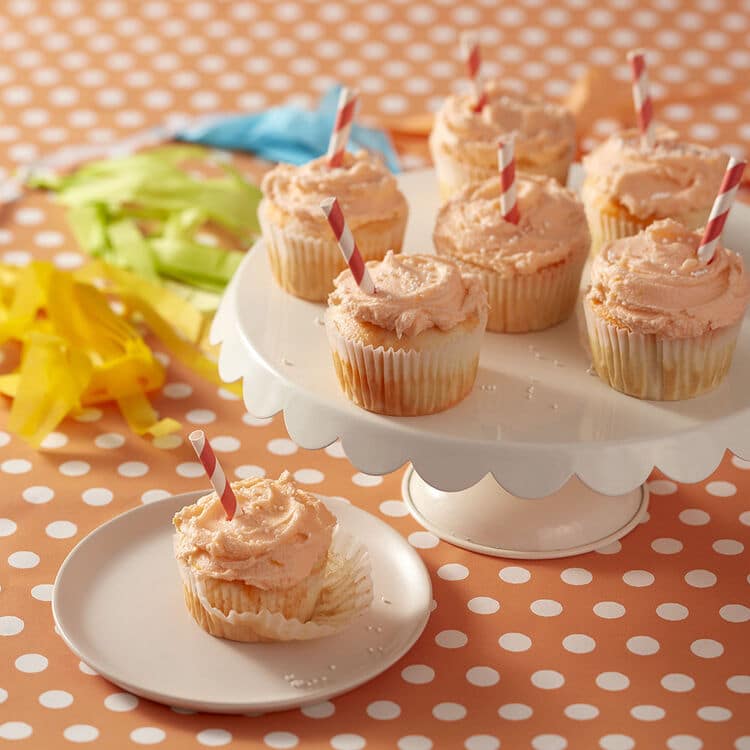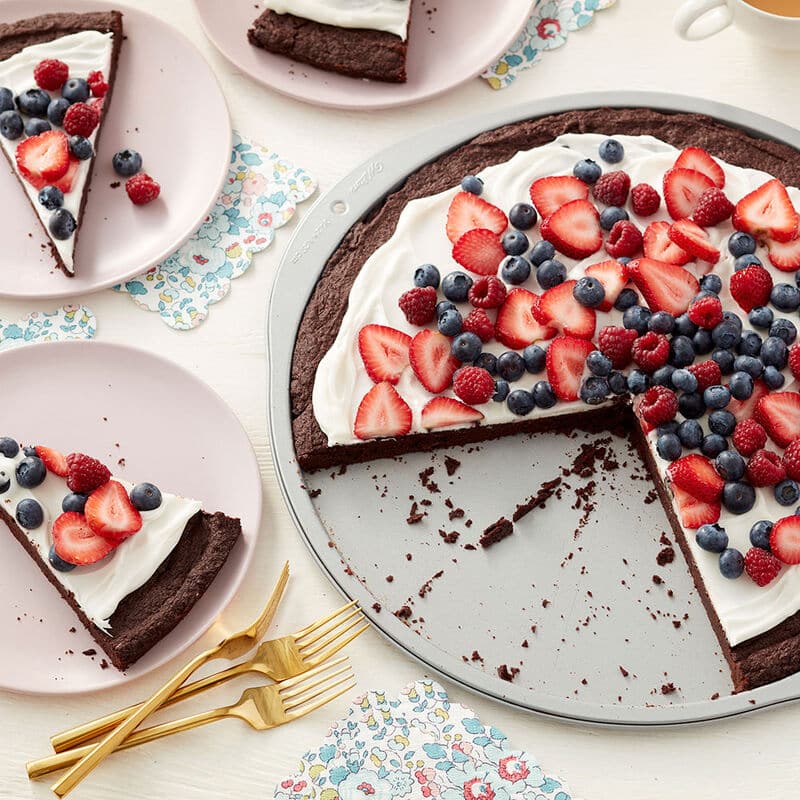 33. Brownie Dessert Pizza
This is one pizza even the pickiest eaters are sure to love!
34. Retro Style Donut Cones
What's better than an ice cream cone? Why, a donut cone, of course! Great for summer pool parties, these retro treats are party-ready in no time.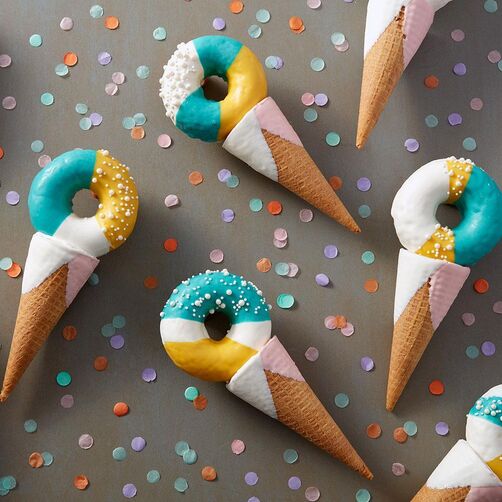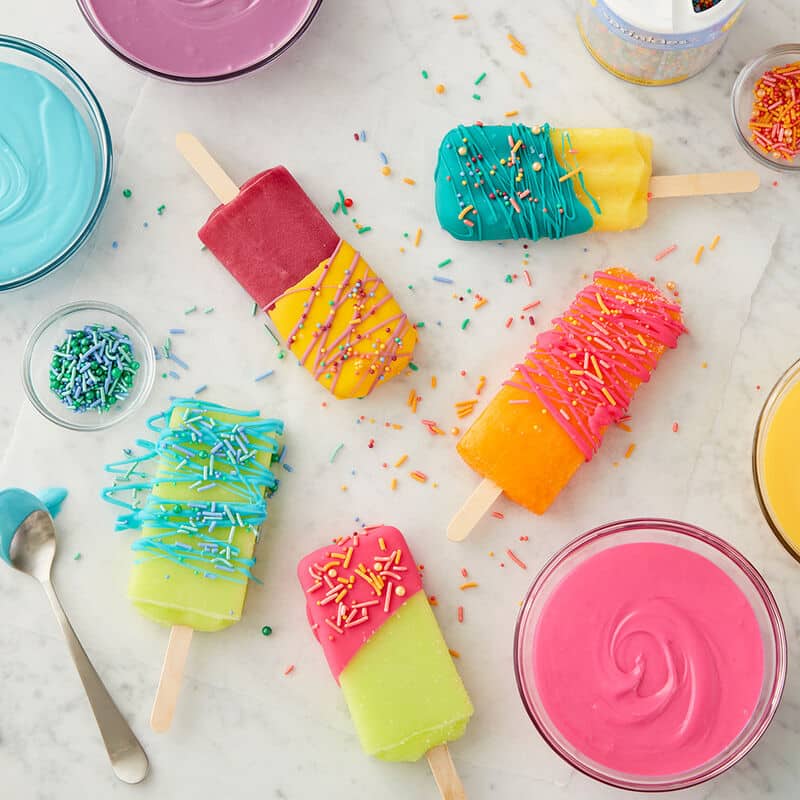 35. Candy-Dipped Ice Pops
Add a pop of color to your favorite ice pops using Candy Melts candy and colorful sprinkles.
36. No-Bake Strawberry Lemon Cheesecake
The best thing about this strawberry cheesecake is that it sets up in the fridge. Keep the oven, and your kitchen, cool with this no-bake summer recipe.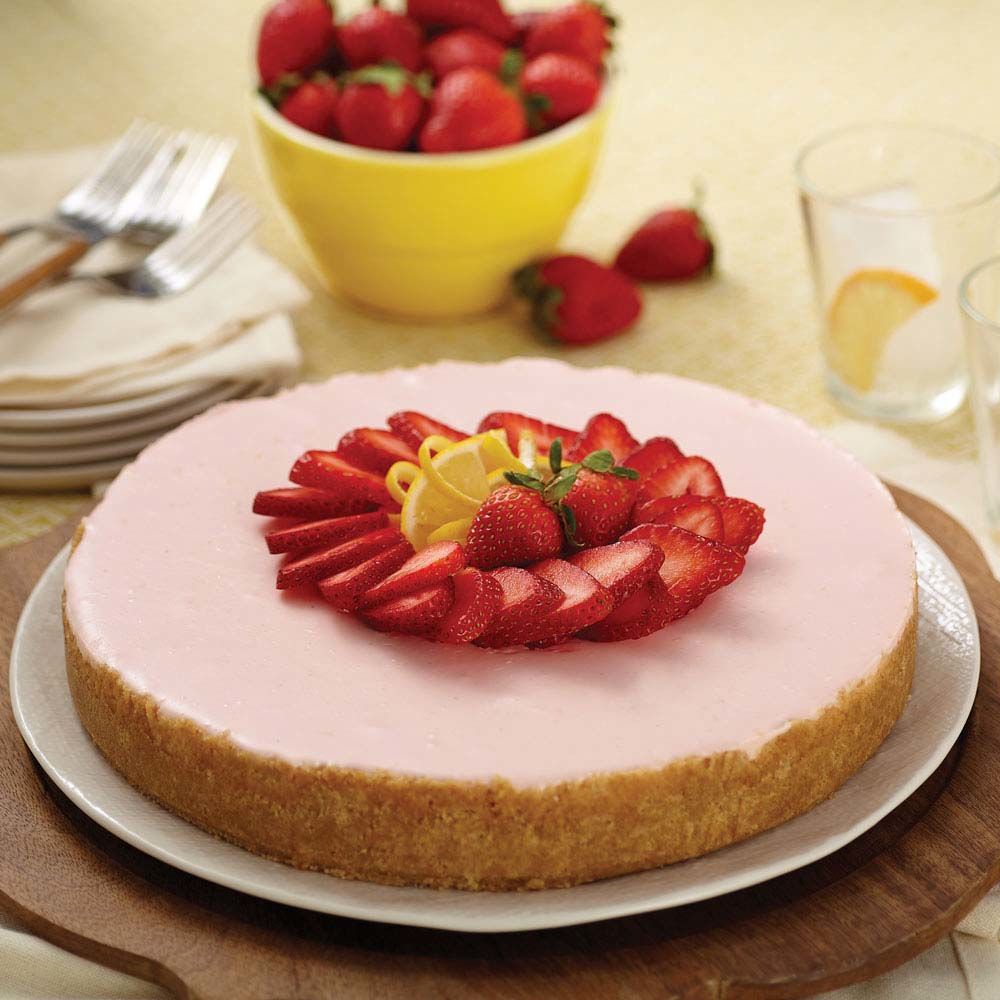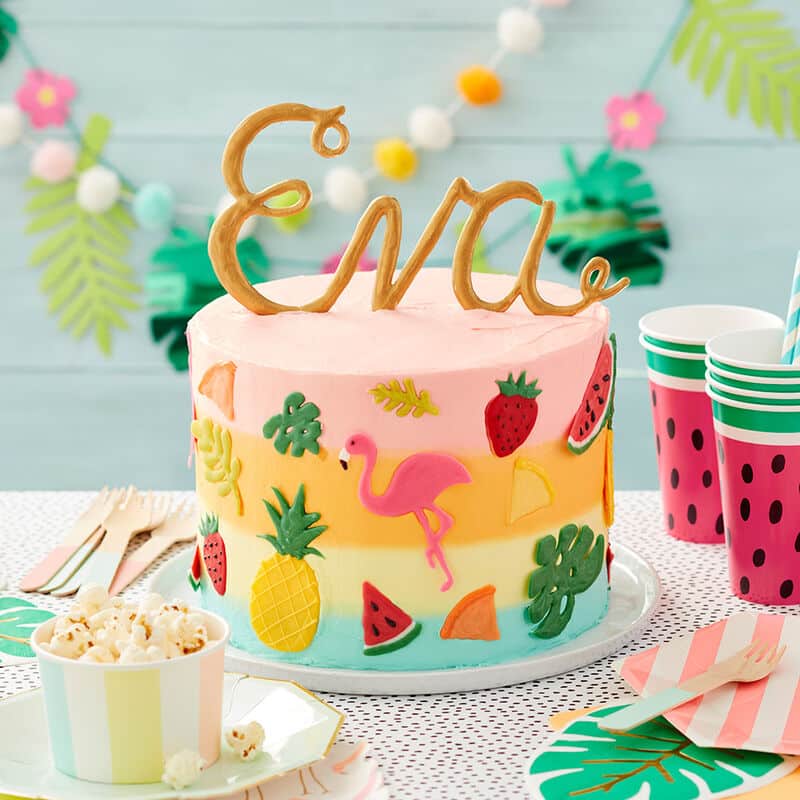 37. Tropical Time Birthday Cake
Decorated with a bunch of colorful summer icons, this epic cake also features a candy name topper for a fun summer birthday cake worthy of celebrating!
38. S'mores Bites
Too hot to start a fire? You can still enjoy the flavors of everyone's favorite campfire treat with these small s'mores bites!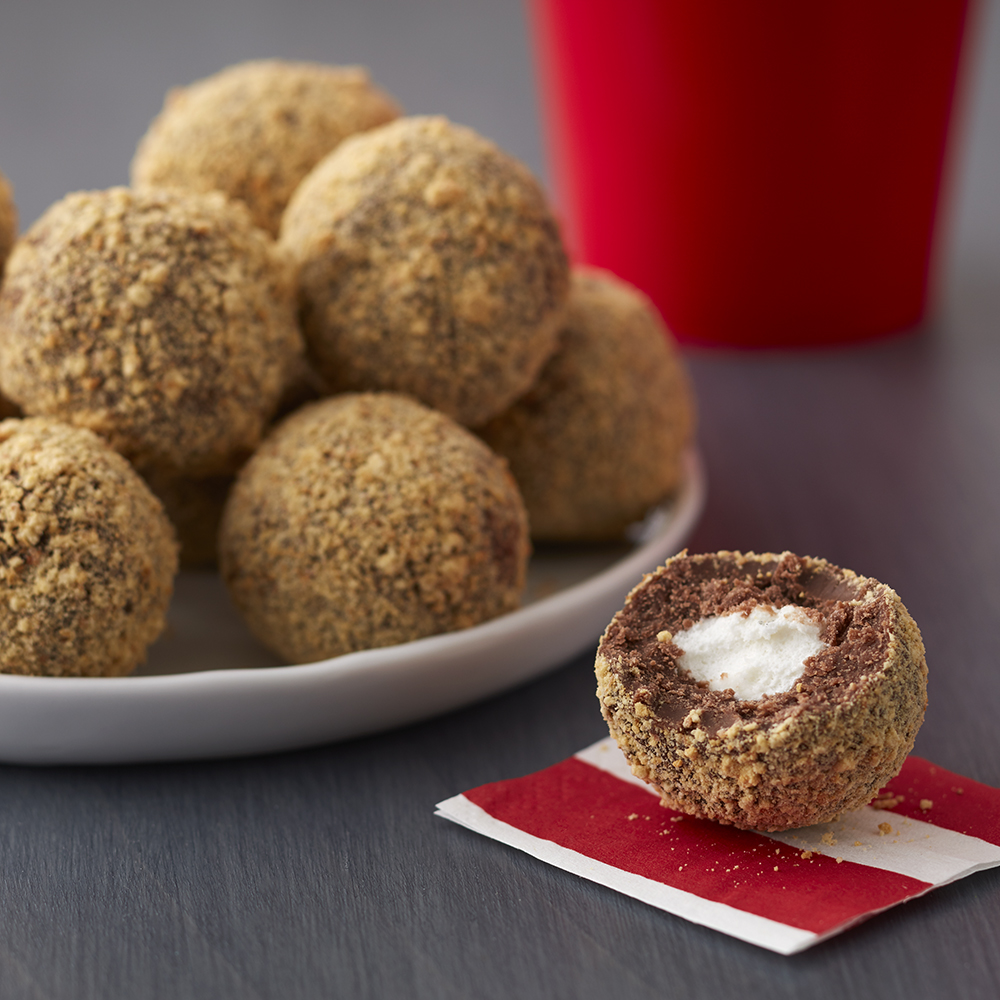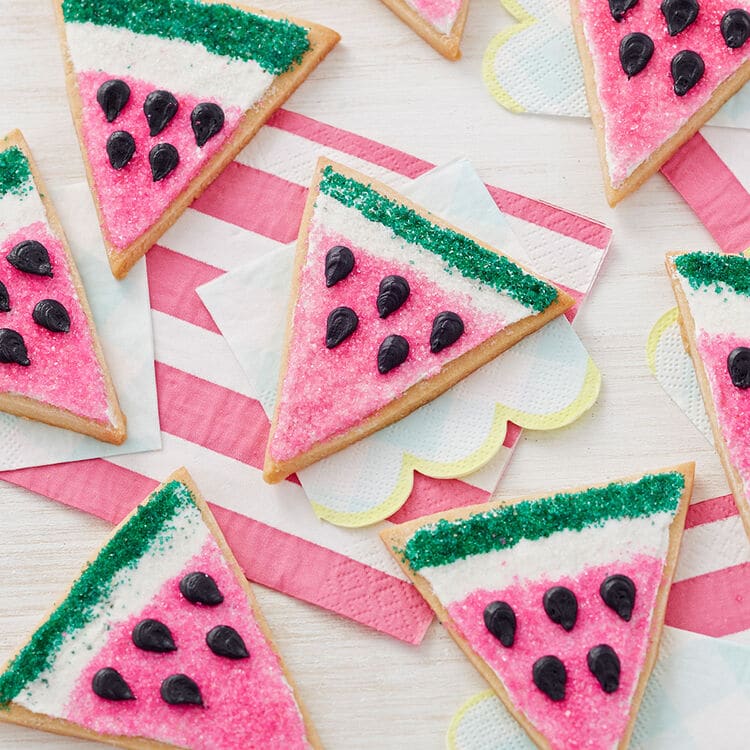 39. Slice of Watermelon Cookies
Take a sweet bite out of summer with these watermelon cookies. Simply ice, dip in sanding sugar and enjoy!
40. Margarita Cupcakes
No need to wait until 5 o'clock to enjoy these tasty summer treats!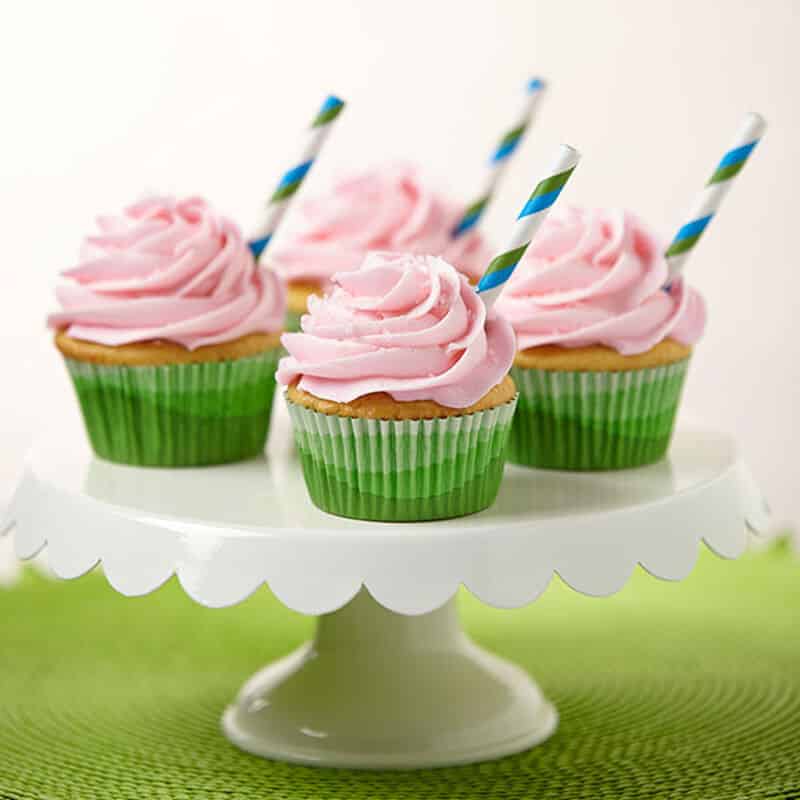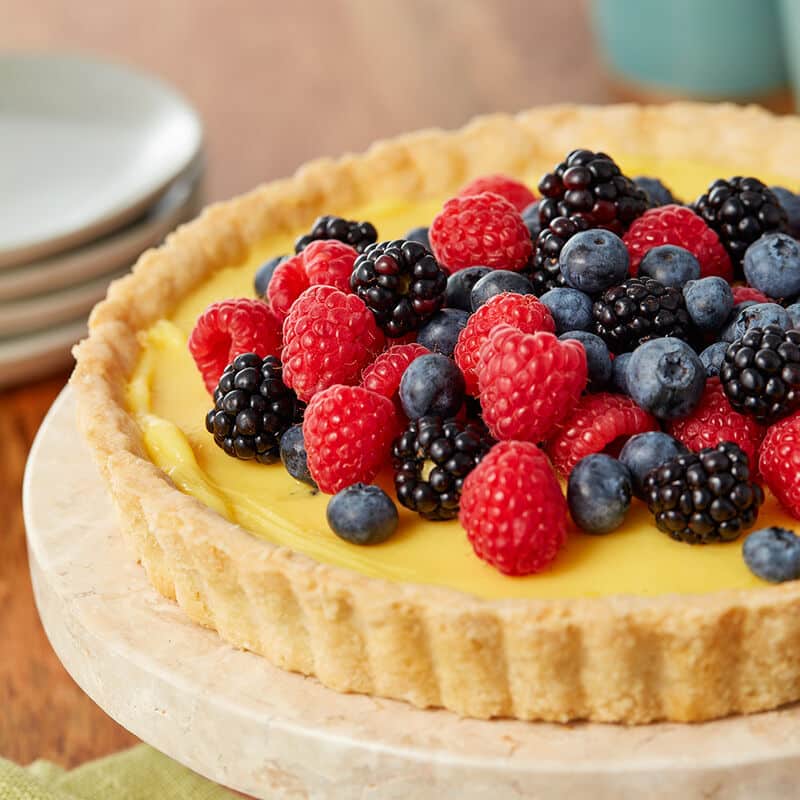 41. Mixed Fruit Tart
Showcase your favorite fresh fruits on this delicious fruit tart.
42. Summertime Fiesta Cake
For a big summer celebration, this 3-tier cake is well-worth the time it takes to make!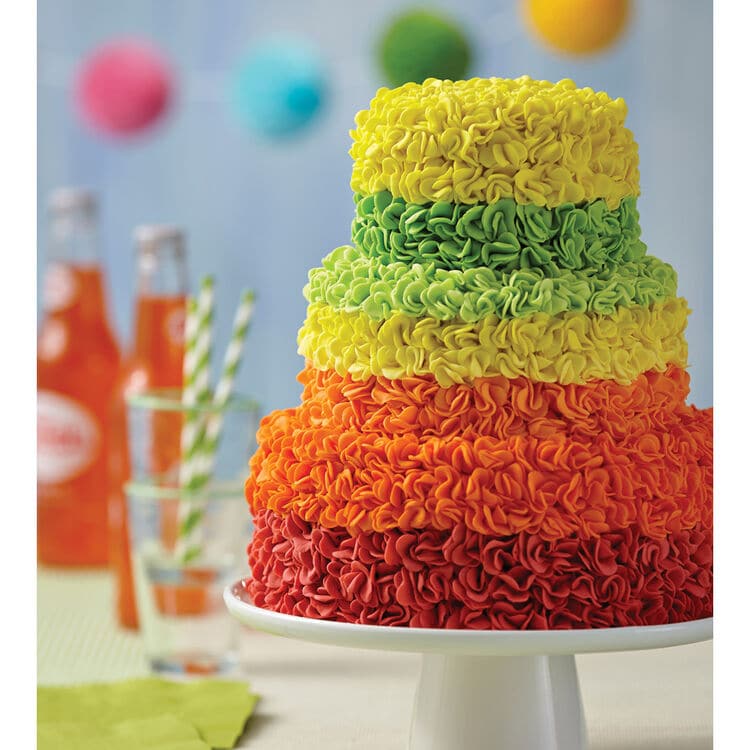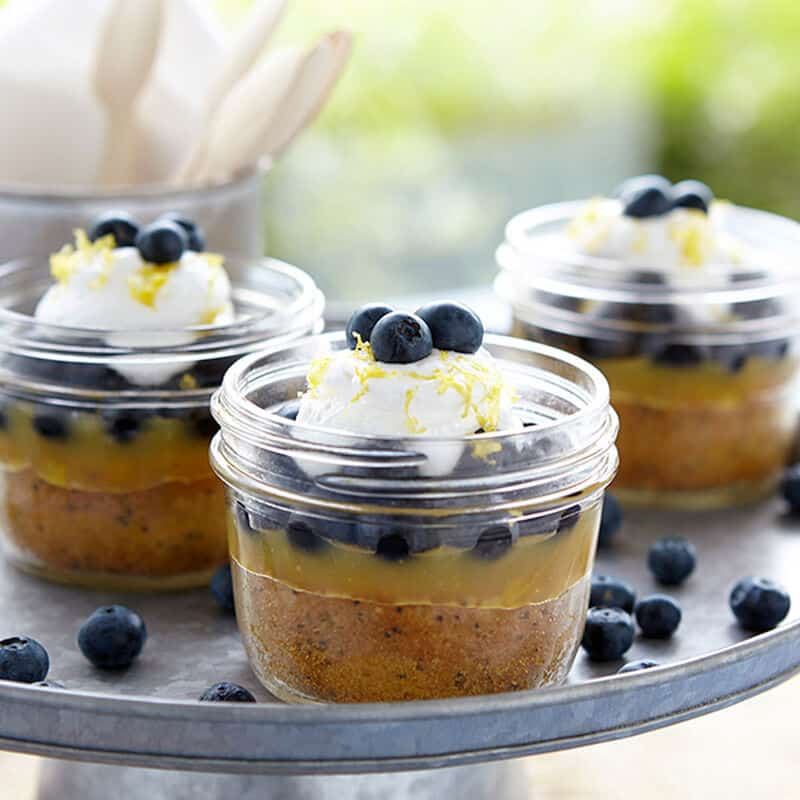 43. Lemon Blueberry Poppy Seed Jar Cake
Sunshine lemon curd, moist lemon poppy seed cake and juicy blueberries make this tasty treat perfect for backyard barbeques, picnics or simple family dinners.
44. Candy Rainbow Shot Glasses
Made with layers of Candy Melts candy, these edible shot glasses are great for serving liquids, pudding, ice cream and more.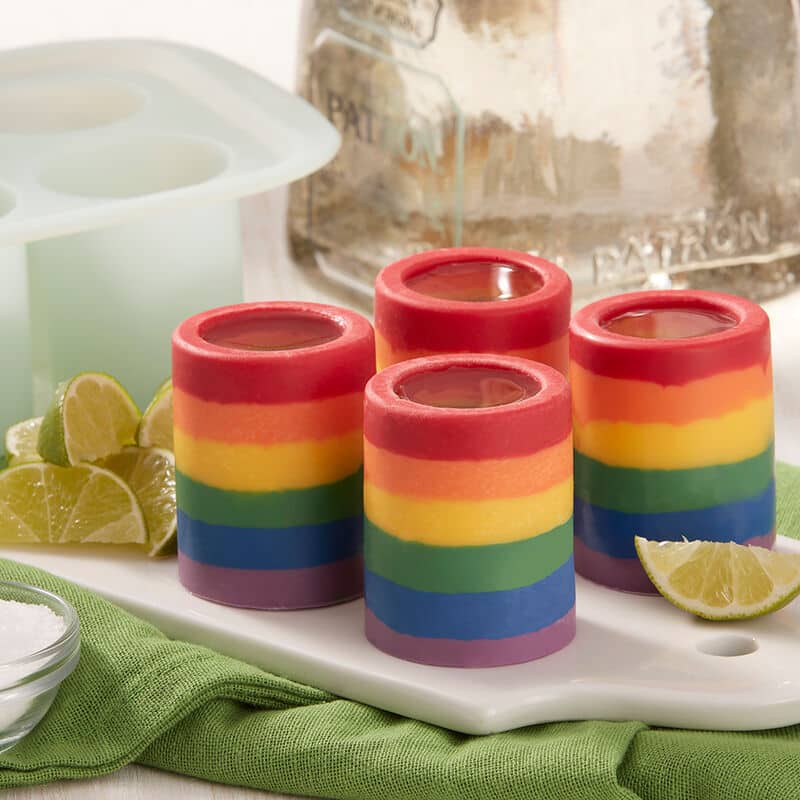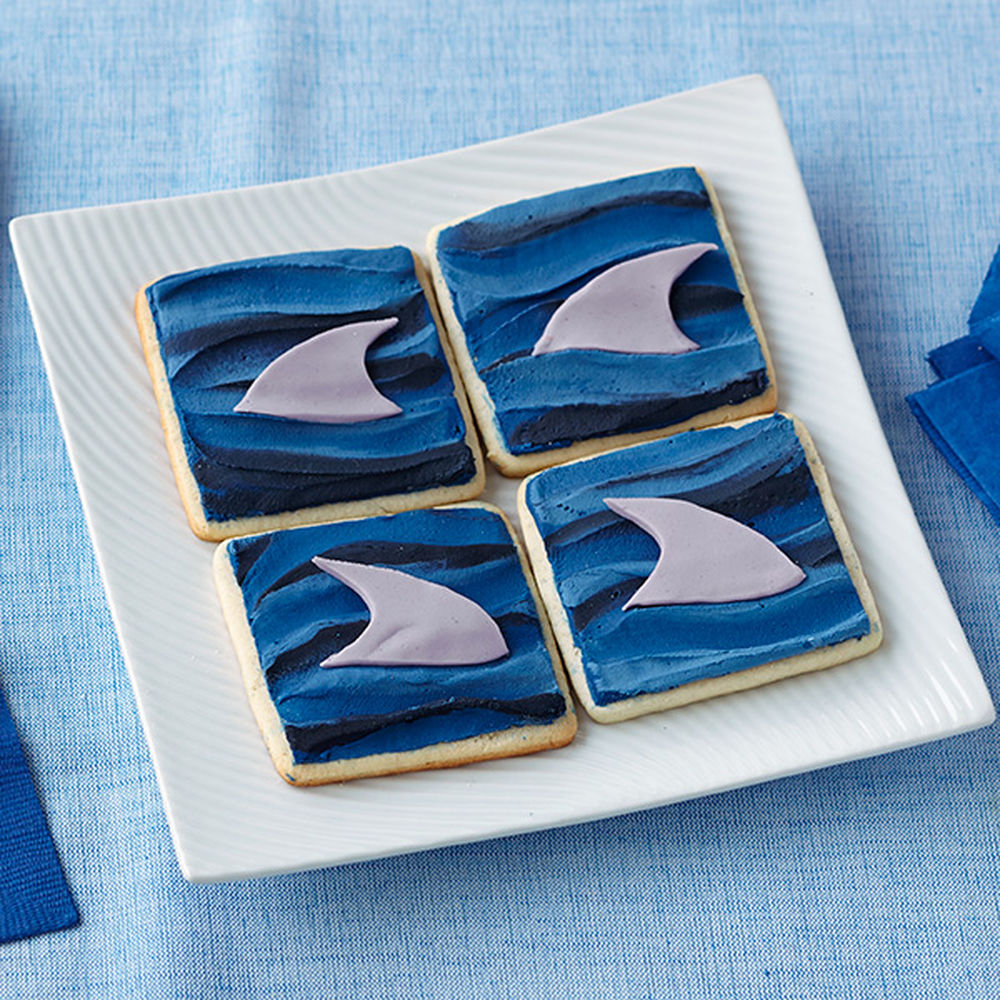 45. Shark Fin Cookies
Make waves at your next party with these fun shark cookies!
46. Cheerful Watermelon Cupcakes
Bright and colorful, these watermelon cupcakes are the ultimate summer treat. Top your cupcakes with candy watermelons for the perfect finishing touch.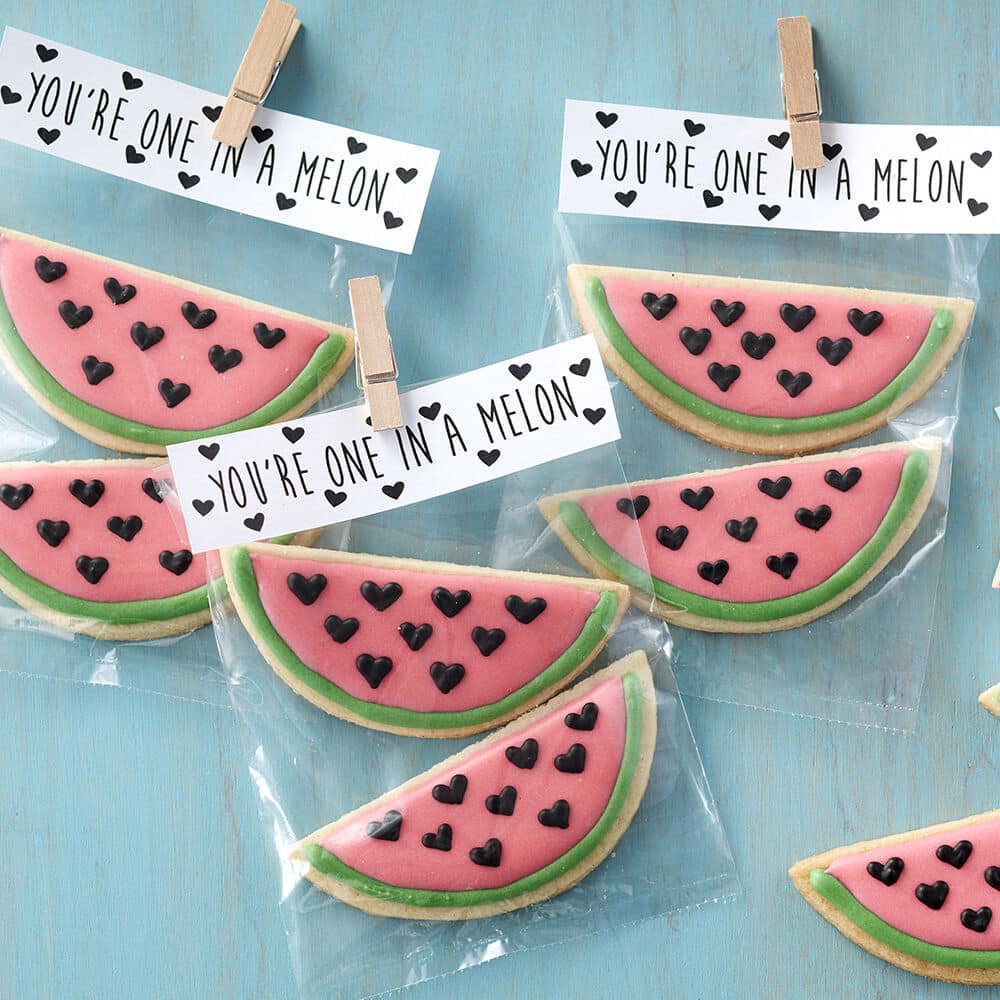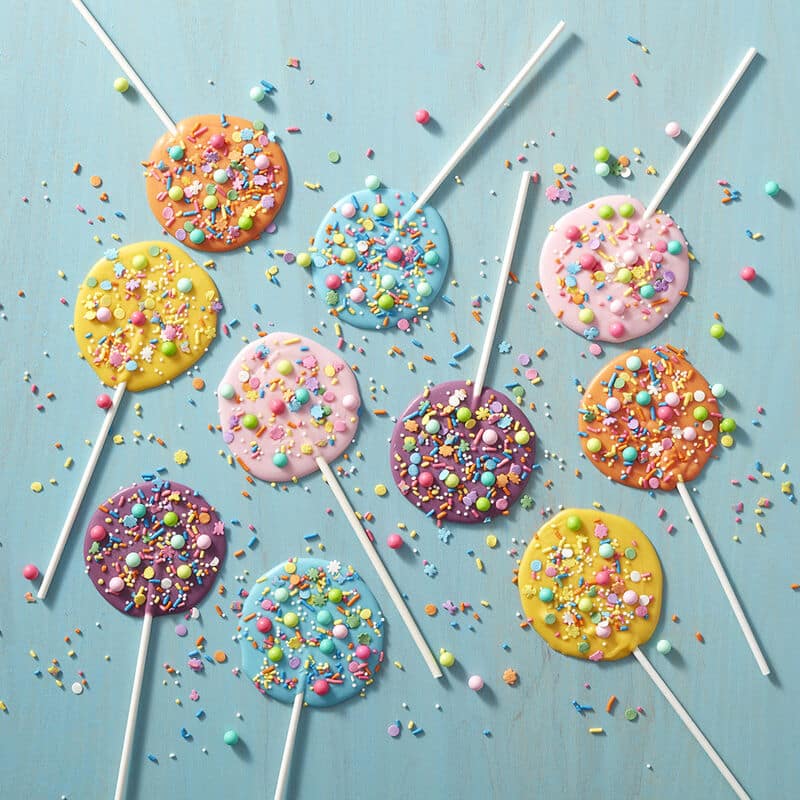 47. Celebrate Something Sweet Pops
Every day is worth celebrating with these fun candy and sprinkle pops!
48. Coconut Cake
If you're nuts for coconut, you're going to love this classic coconut cake.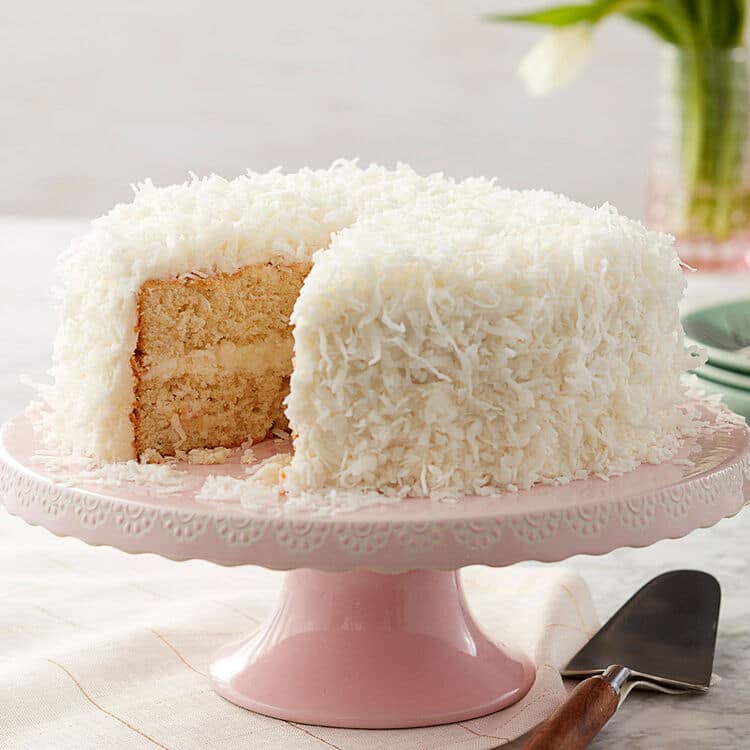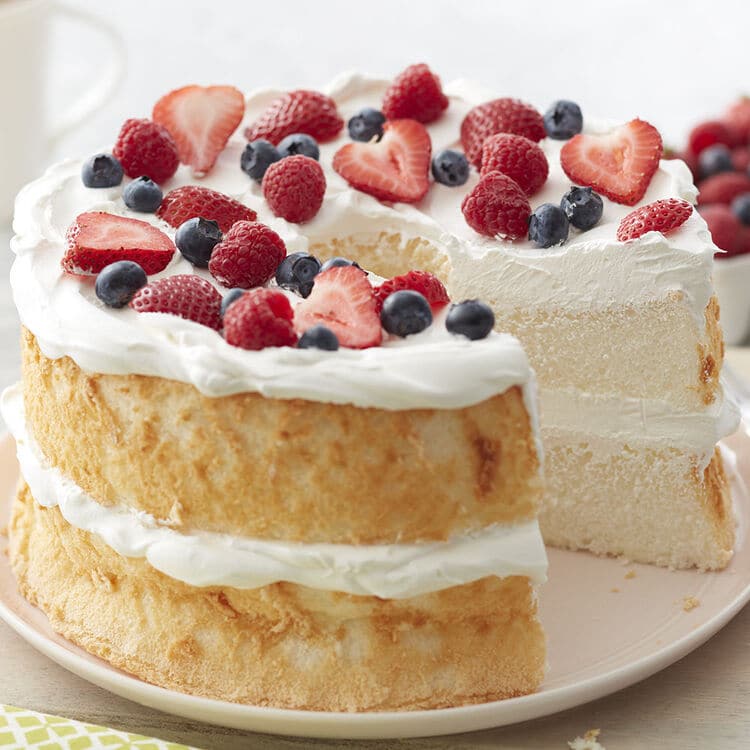 49. Angel Food Cake with Berries and Whipped Cream
Light and airy, this yummy angel food cake is perfect for summer dessert. Serve with whipped cream and berries for a fun patriotic decoration.
50. Easy Brownie Ice Cream Cake
Cool down on hot summer days with this cold and refreshing brownie ice cream cake. Use your favorite ice cream flavor if you're not a fan of strawberry.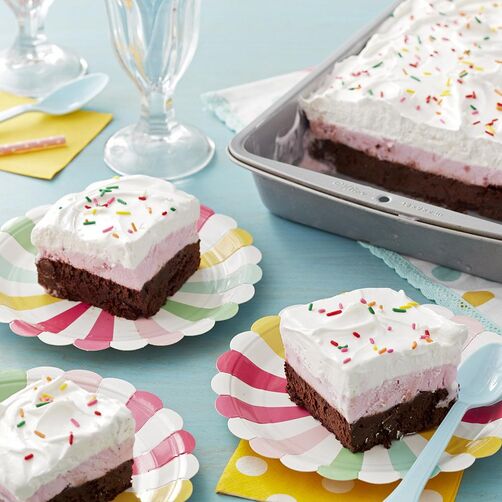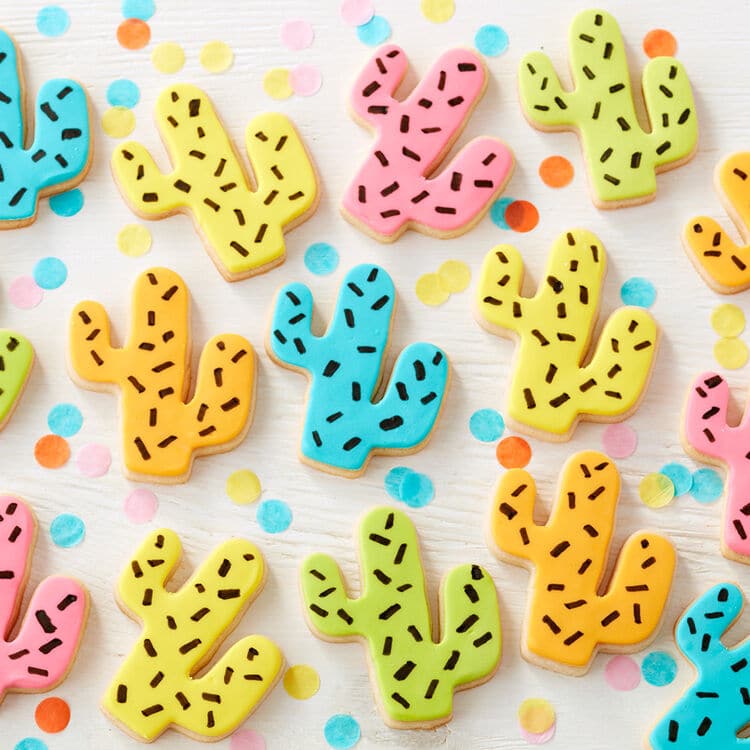 51. Neon Desert Cactus Cookies
Give your treats a splash of color with these neon cactus cookies.
52. Yellow Cupcakes with Raspberry Buttercream
Perfect for birthdays or brunch with the girls, these raspberry cupcakes are quick and simple to make.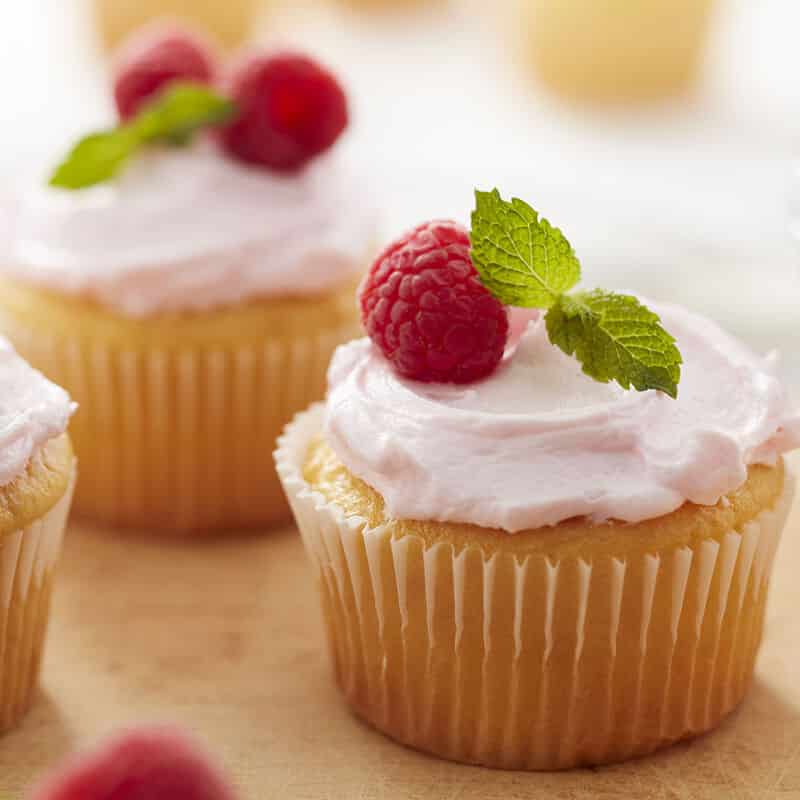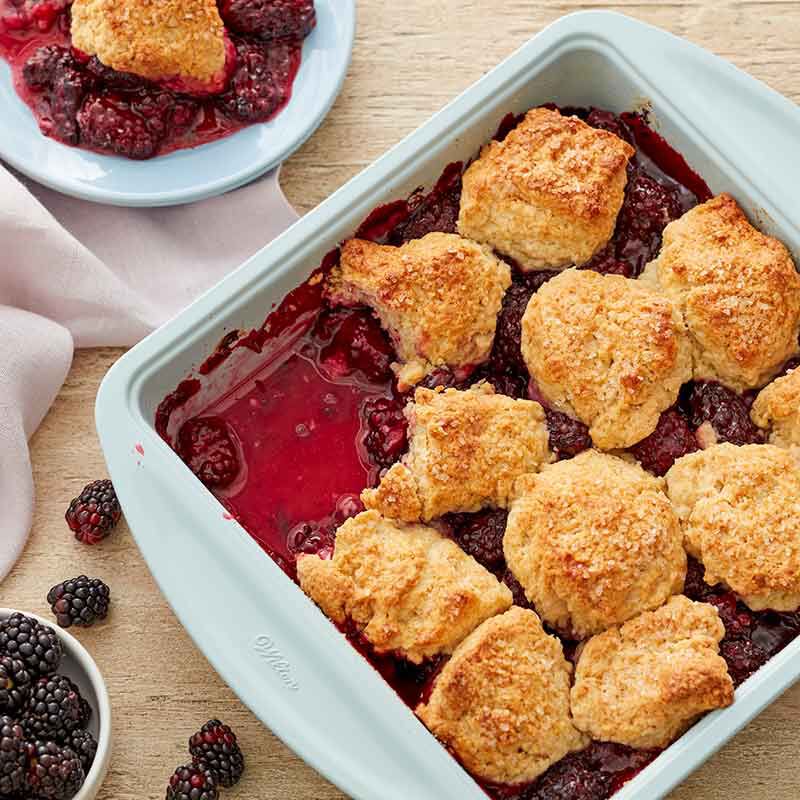 53. Easy Blackberry Cobbler
Made with fresh blackberries, cinnamon and lemon zest, this blackberry cobbler is a great weeknight dessert.
54. Raspberry Lemon Chiffon Cake
Nothing says summer elegance like a lemon raspberry chiffon cake. Top your cake with fresh raspberries and lemon slices for a fun pop of color.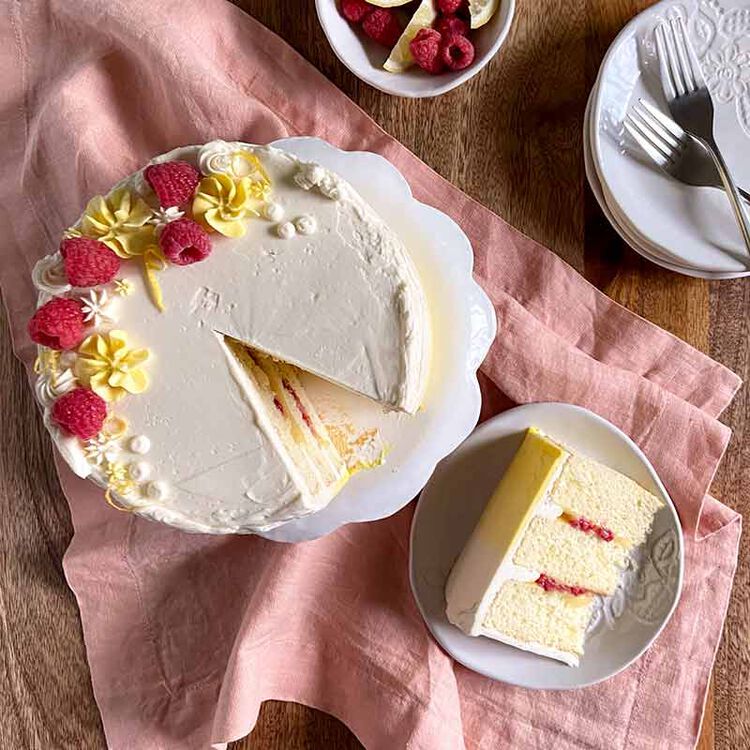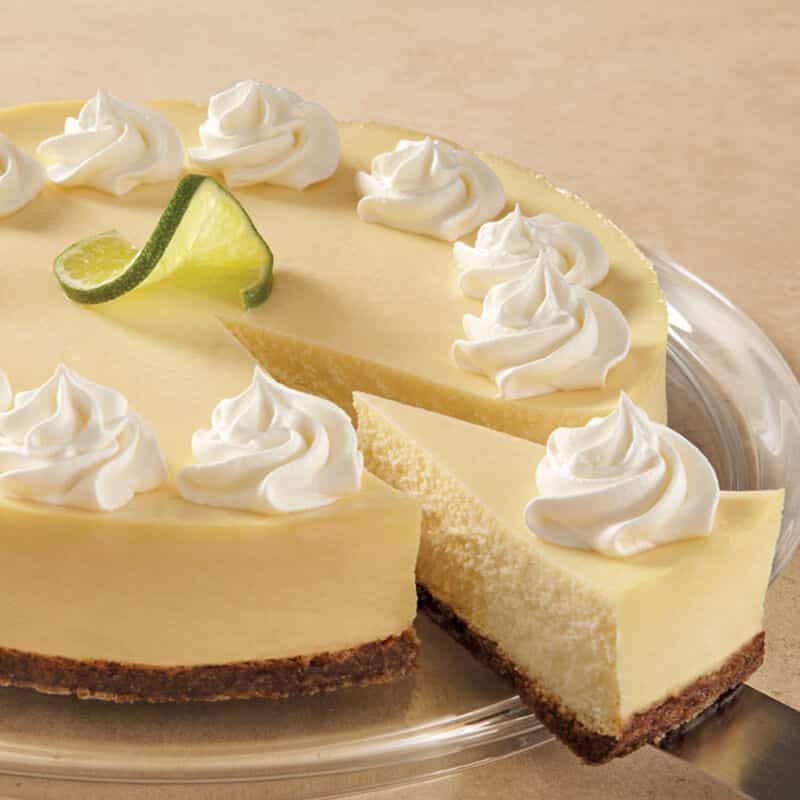 55. Creamy Lime Cheesecake
Keep it classic at your summer BBQ with this sweet and tangy lime-flavored cheesecake.
56. Ice Cream Chocolate Chip Cookie Shooters
Fill these edible cookie shooters with ice cream, pudding or some ice-cold milk.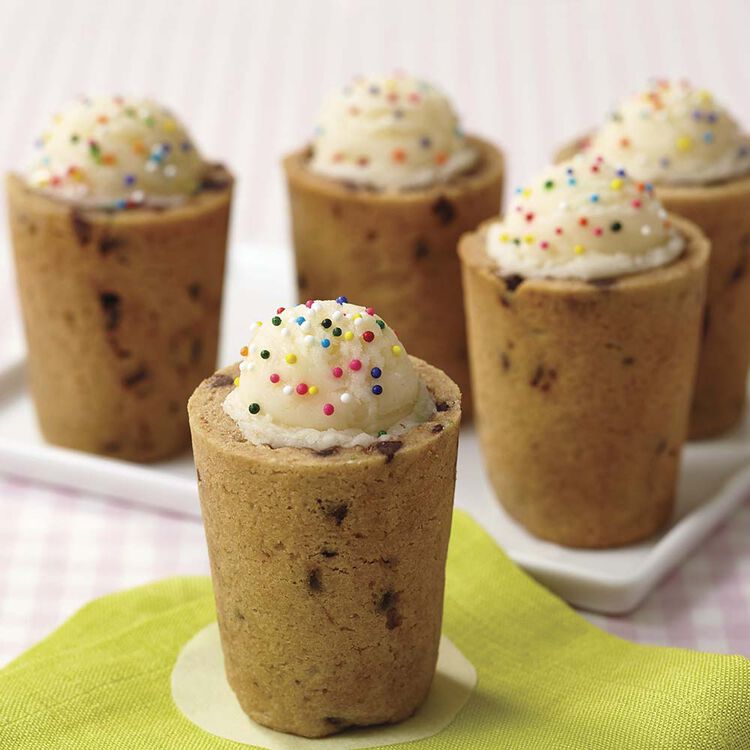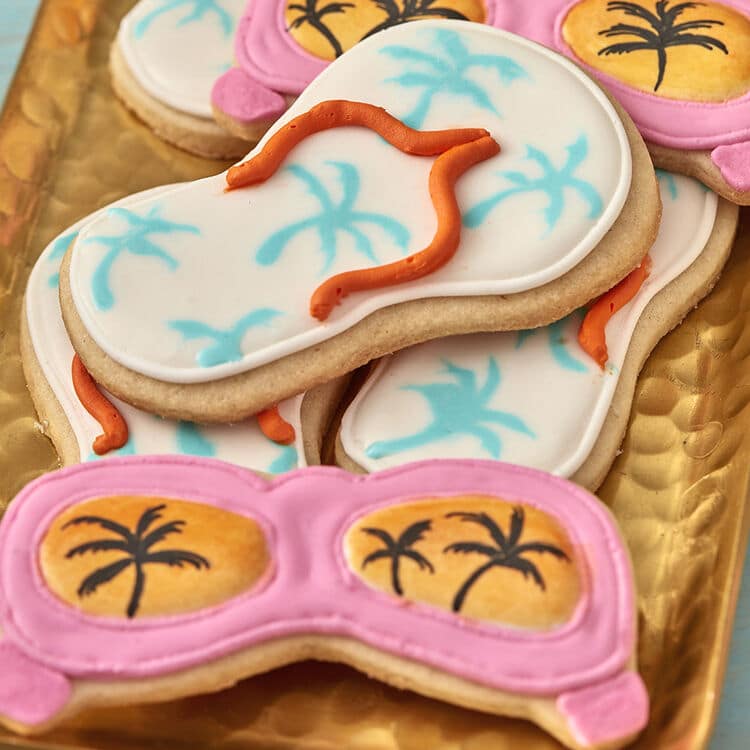 57. Summer Sun Beach-Themed Cookies
These cute palm tree flip flops and bright prink sunglasses cookies are fun for beach weddings, pool parties and other summer celebrations.
58. Bright Neon Party Hat Cupcakes
These neon party hat cupcakes are all dressed up for birthday fun! Topped with a cute party hat made with cupcake liners and a fondant ball, these cupcakes are sure to bring a smile to everyone's face!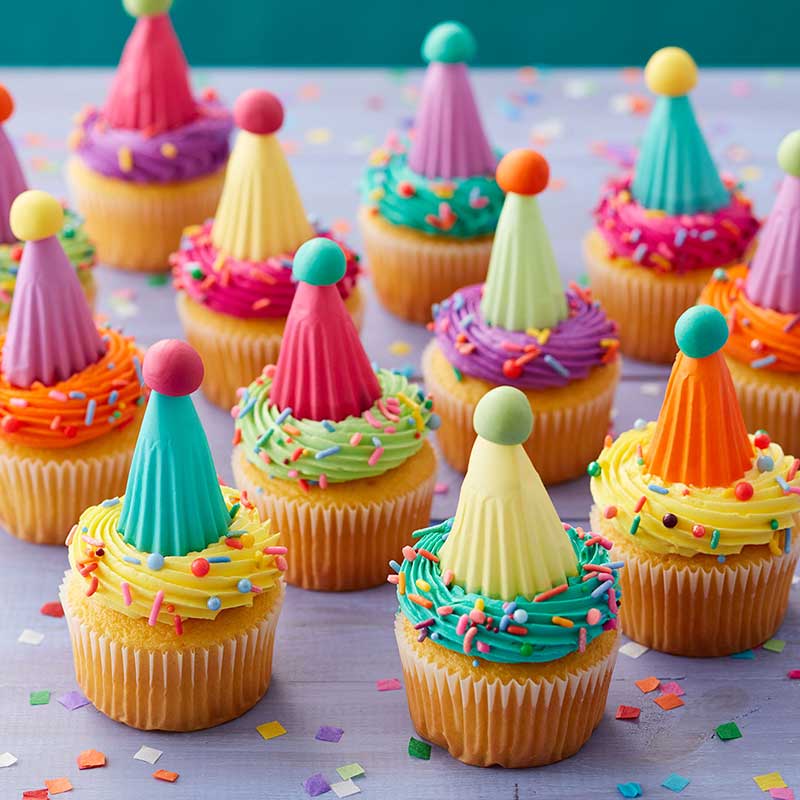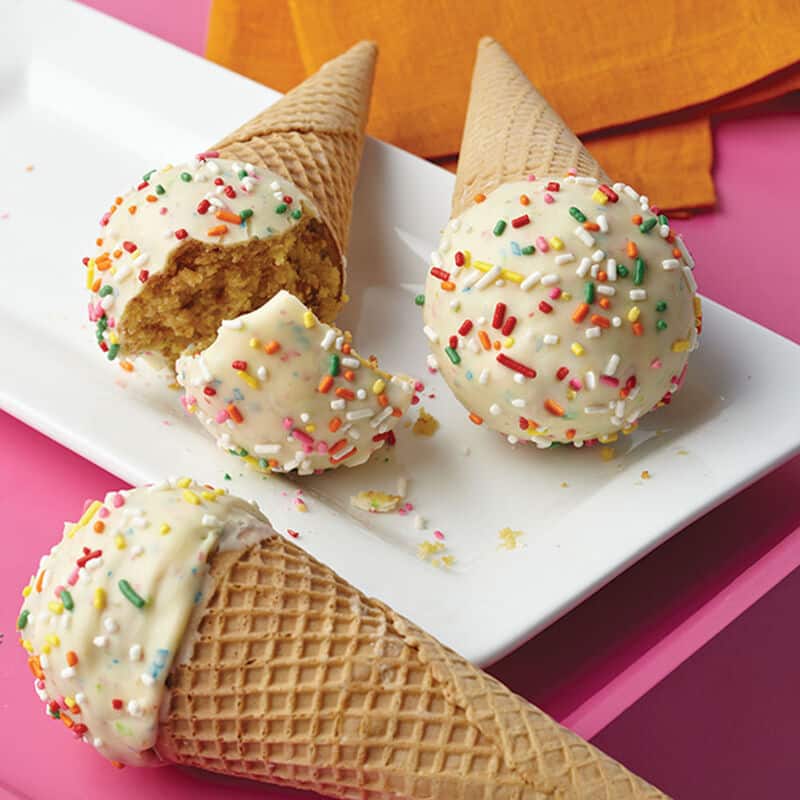 59. Birthday Cake Pop Cones
No need to worry about these "ice cream cones" melting! A store-bought sugar cone is topped with a cake pop ball for a tasty birthday treat sure to please.
60. Strawberry Lemonade Poke Cake
This strawberry poke cake looks beautiful on the outside and the inside!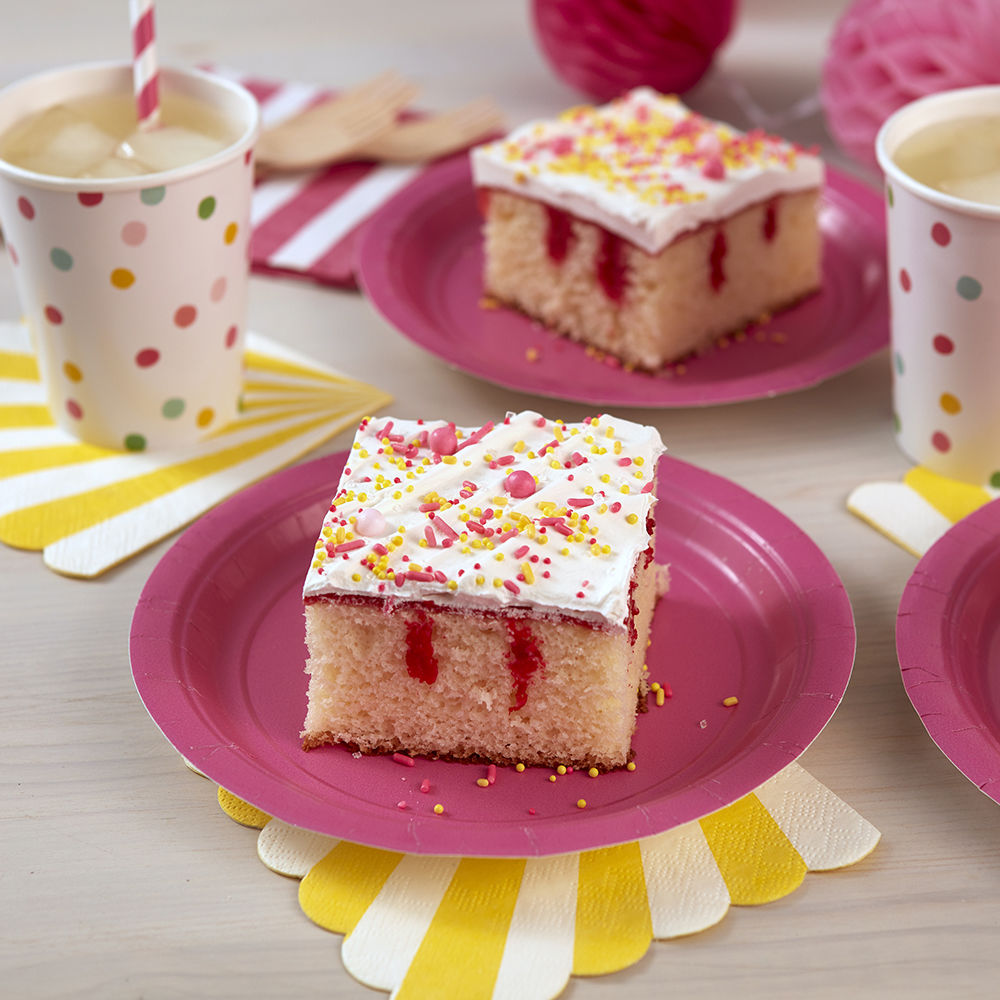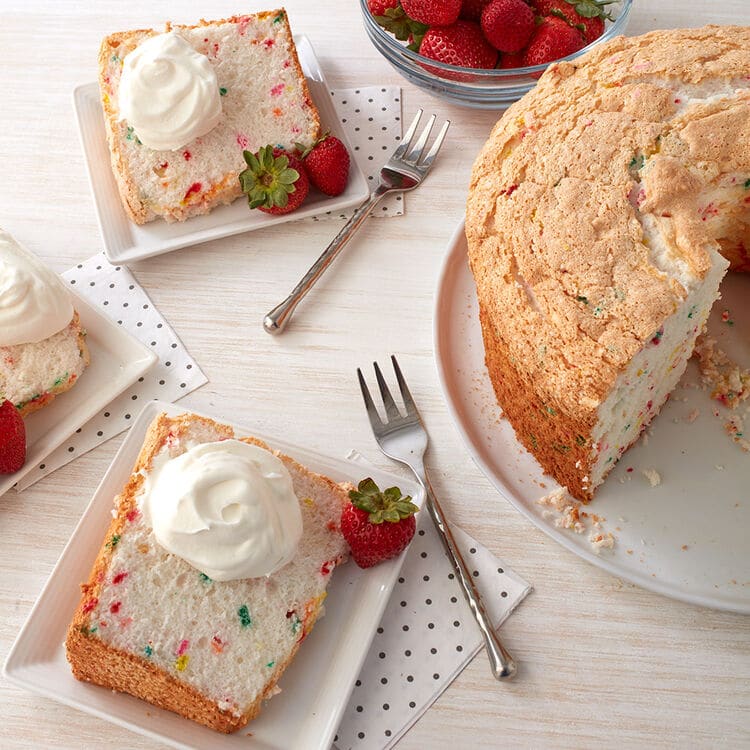 61. Celebration Angel Food Cake
Fold in some colorful sprinkles into your angel food cake batter for a colorful cake worthy of any celebration.
62. Easy Edible Cookie Dough
When the craving hits, this edible cookie dough is sure to satisfy! It's also egg-free, so the dough is safe to eat raw.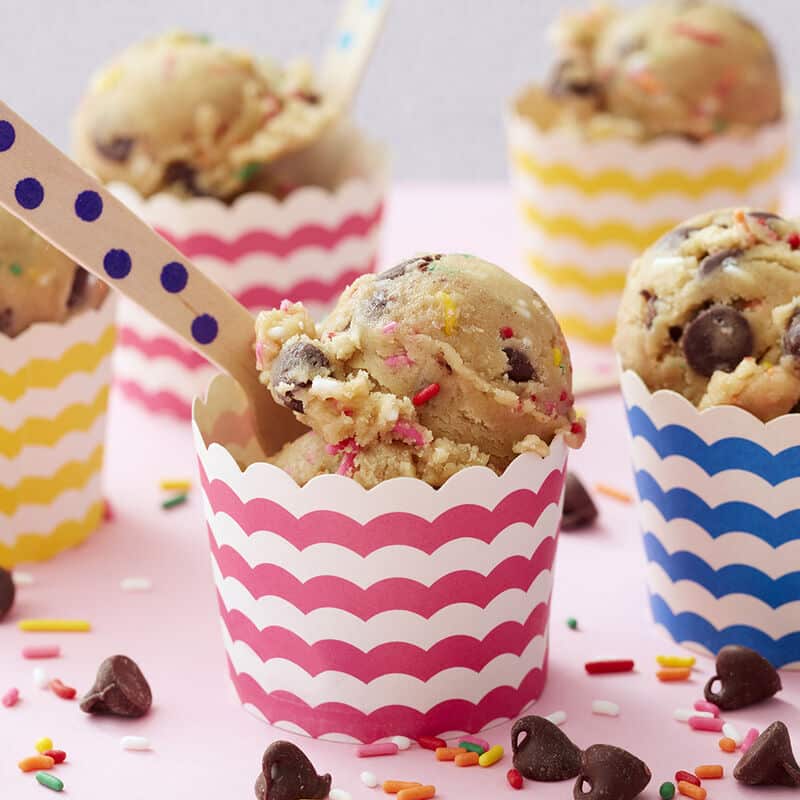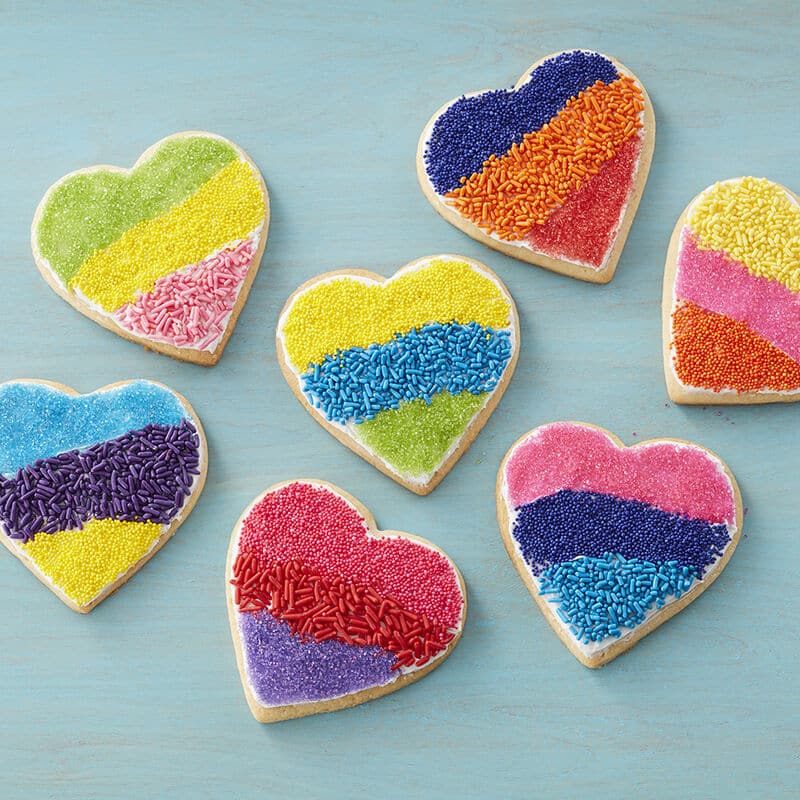 63. Color Block Heart Cookies
Celebrate color (and have fun with sprinkles!) with these bright and cheery heart cookies.
64. Pina Colada Cupcakes
These tasty cupcakes will transport you to warm and sunny beaches in just one bite!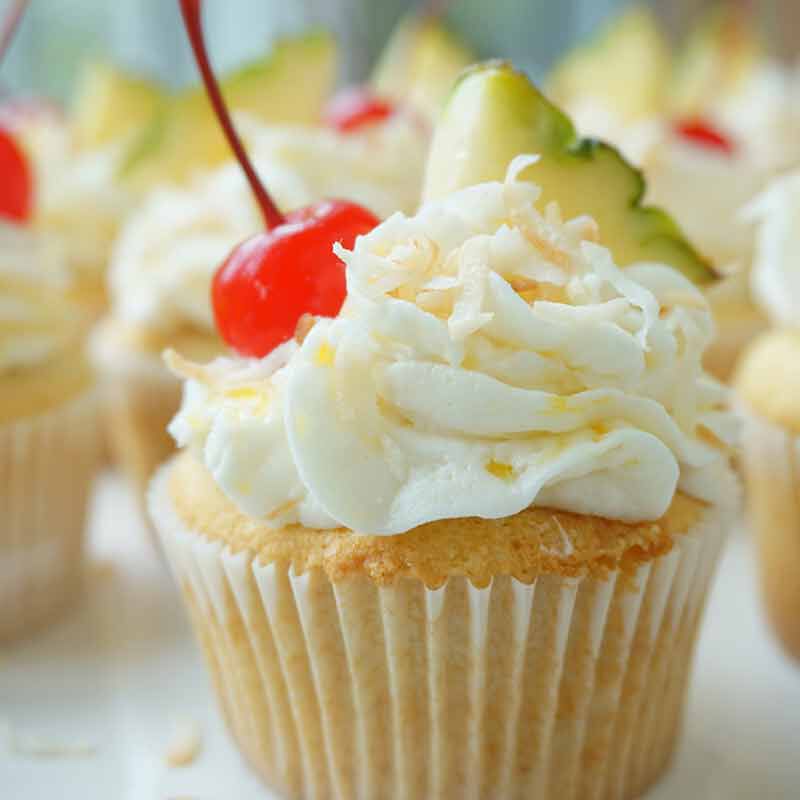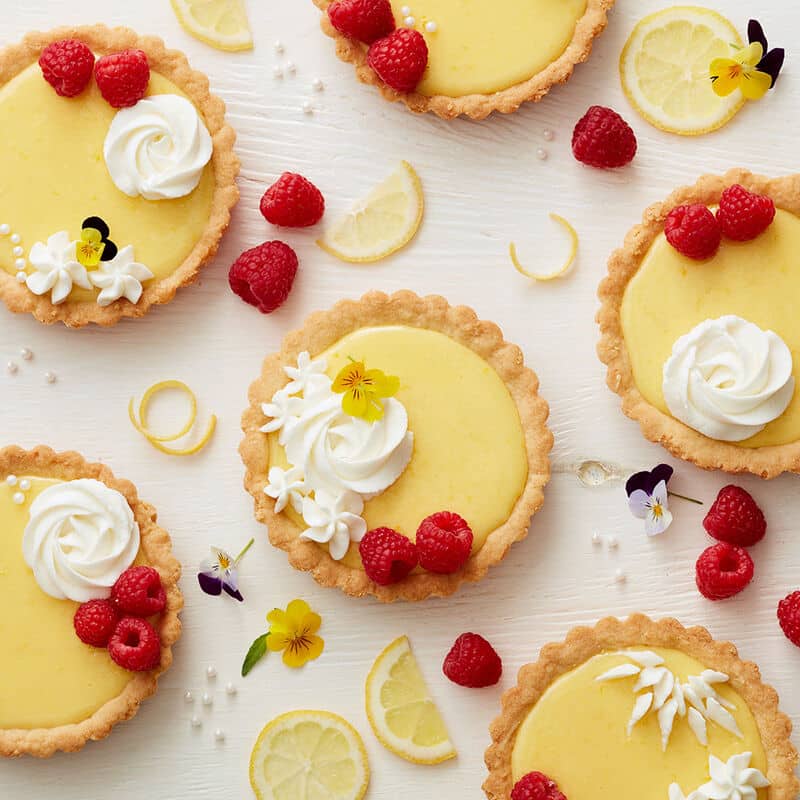 65. Lemon Raspberry Tarts
These lemon raspberry tarts are almost too pretty to eat. Serve them for summer showers or weekend brunches with friends and family.
66. Classic Pound Cake
You can never go wrong with a classic! Simple and delicious, this pound cake is a crowd-pleaser every time.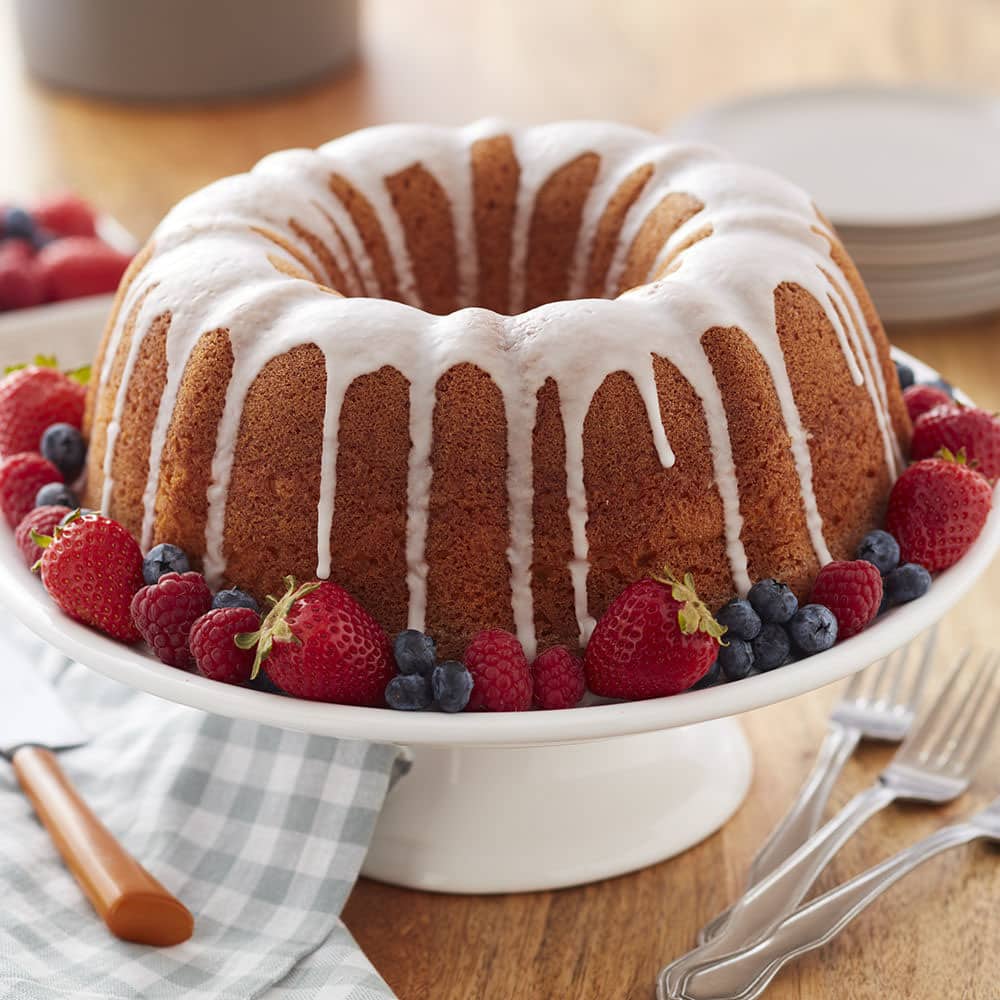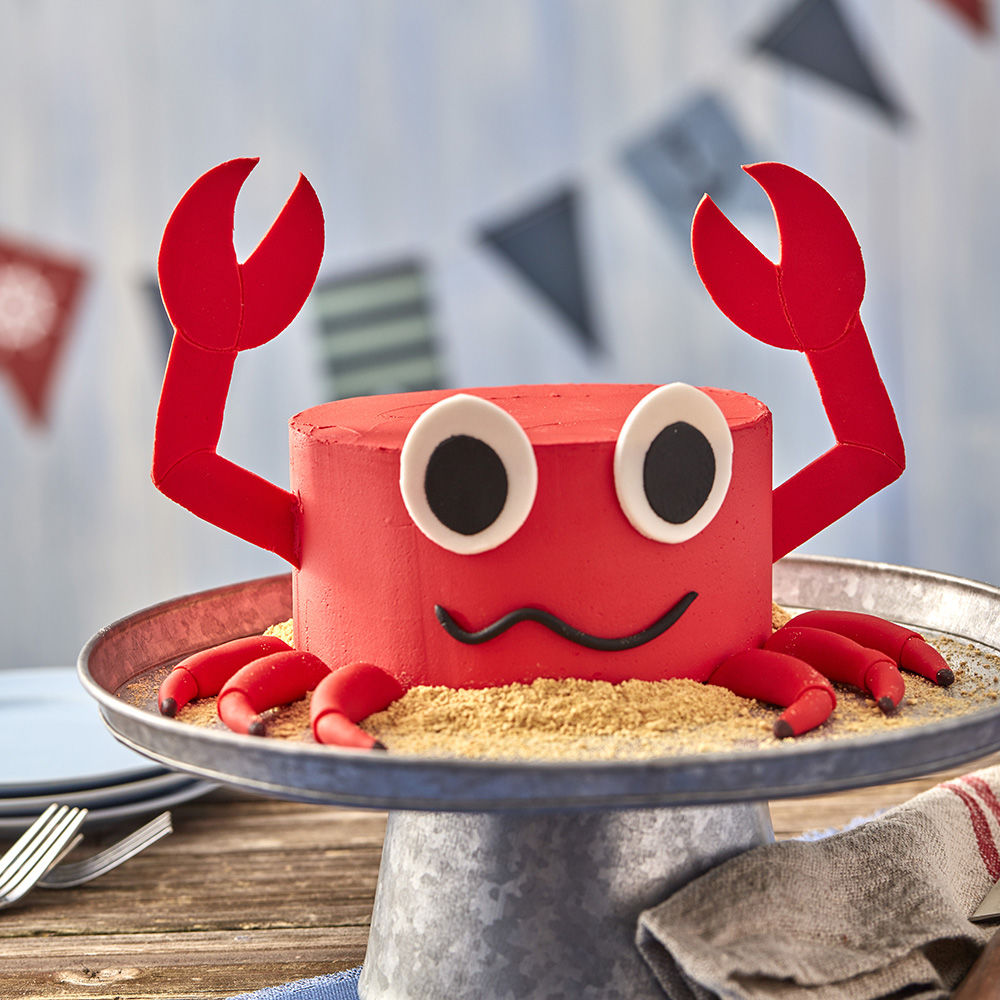 67. Cute Crabby Cake
This little guy gives a whole new meaning to the term 'crab cake'!
68. Summer Berry Mini Trifles
Strawberries and blueberries and raspberries…oh my! These single-serve trifles are perfect for summer parties and celebrations.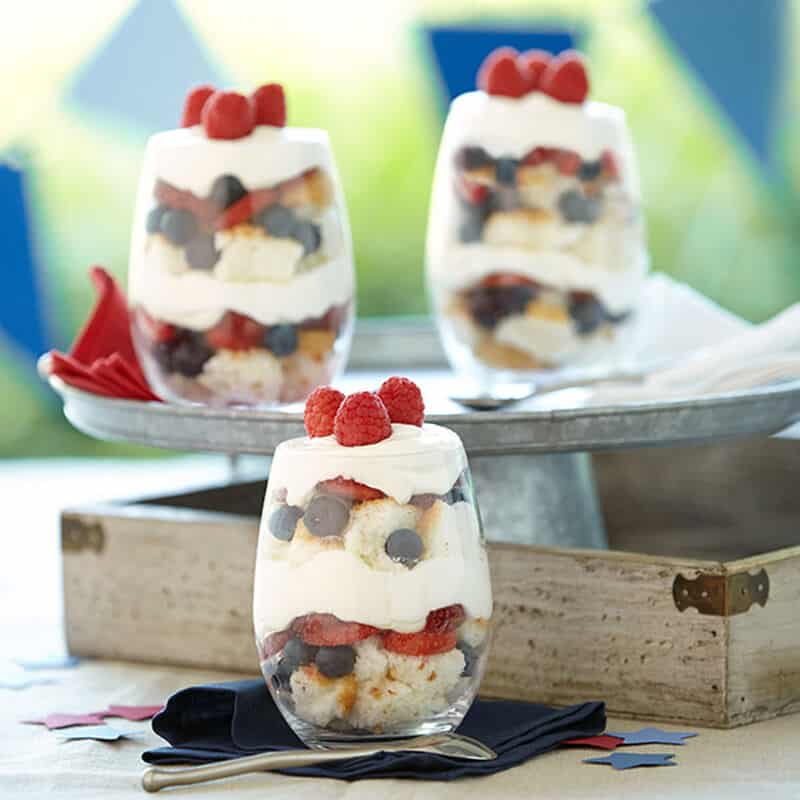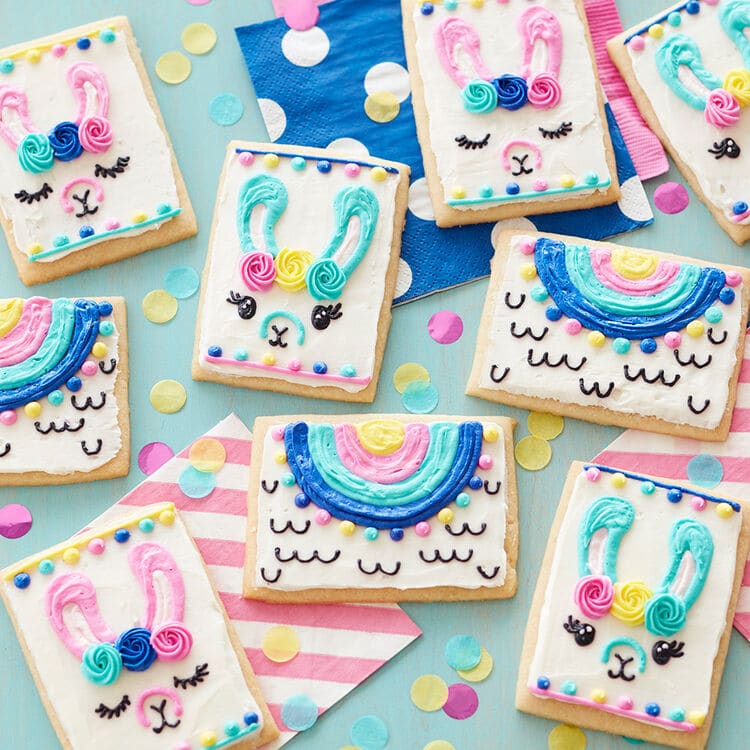 69. Lovely Llama Cookies
No drama…just lovely llama cookies!
70. Tipsy Root Beer Float Cupcakes
This flavorful summer cupcake features a fun shot of spiked root beer (or regular root beer for the kids) for a blast of flavor before you bite in!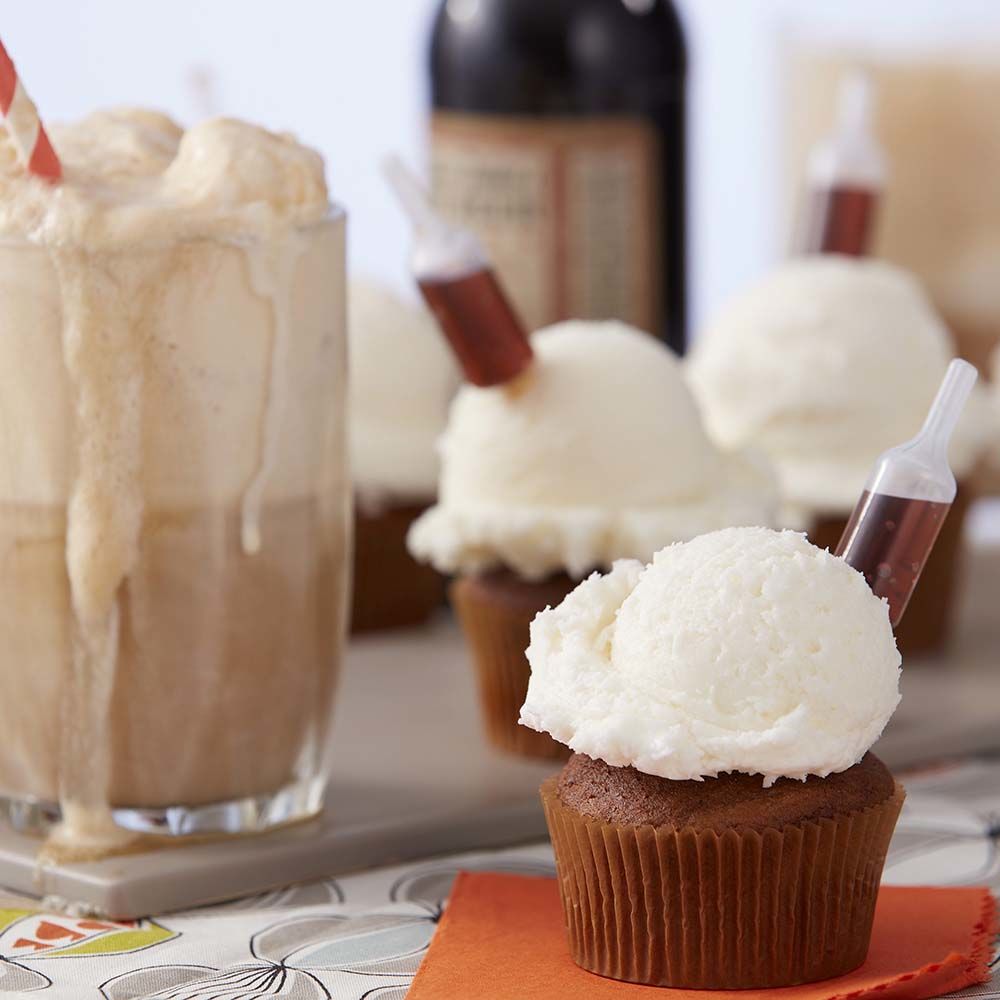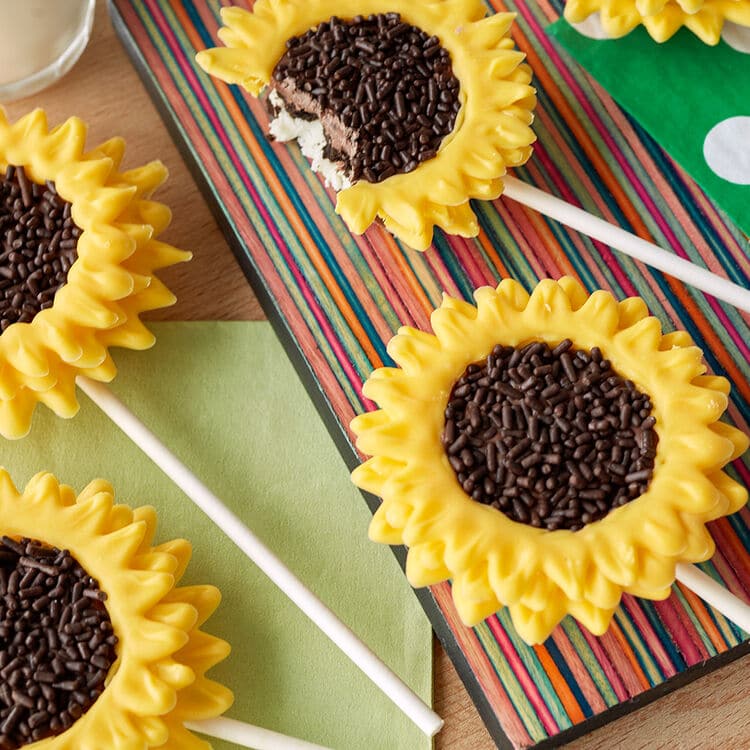 71. Sunflower Cookie Cake Pops
These fun cookie pops are not only great for summer parties, they also make awesome edible party favors for summer showers or birthdays.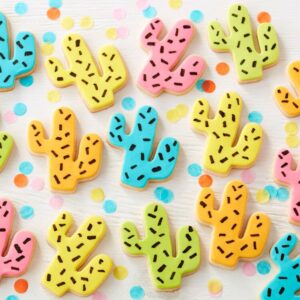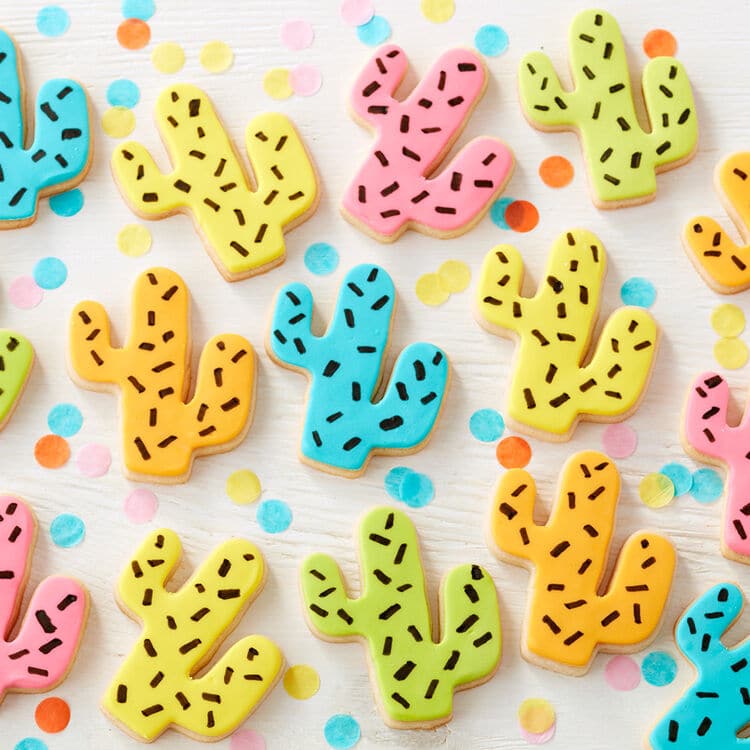 71 Easy Summer Desserts
From BBQs to pool parties, here are the best summer dessert recipes to serve your guests!
Tried this recipe?
Take a picture and tag us @WiltonCakes on Instagram
Which of these summer desserts are you excited to try? Let us know in the comments below!