Candy isn't the only treat we love this Halloween! From bats to pumpkins, candy corn to witch fingers, these Halloween cookie decorating ideas are sure to make your next spooky celebration a sweet one!
Looking for some fun activities to do with the whole family this Halloween? We've got just the thing! Forgo the trick-or-treating and spend some time together baking and decorating these Halloween cookies. With something for every level of decorator, these cookies are spooktacular for celebrating! Boo appetite!
1. Bright Neon Halloween Cookies
Get your glow on with these Neon Halloween Cookies. A fun treat for Halloween parties or small get-togethers, these cookies are decorated using royal icing, so they're easy to package and gift to loved ones. Pipe fun messages or icons like we did here, or use your imagination to create your own neon designs!
2. Pastel Halloween Cookies
These pastel cookies are all dressed up for Halloween fun! Featuring fun shapes, such as bats, tombstones, witch cauldrons, pumpkins and spider webs, these Halloween cookies would be a great addition to your celebration. And since they're decorated with royal icing, they are easy to store and package for gifting to friends and family.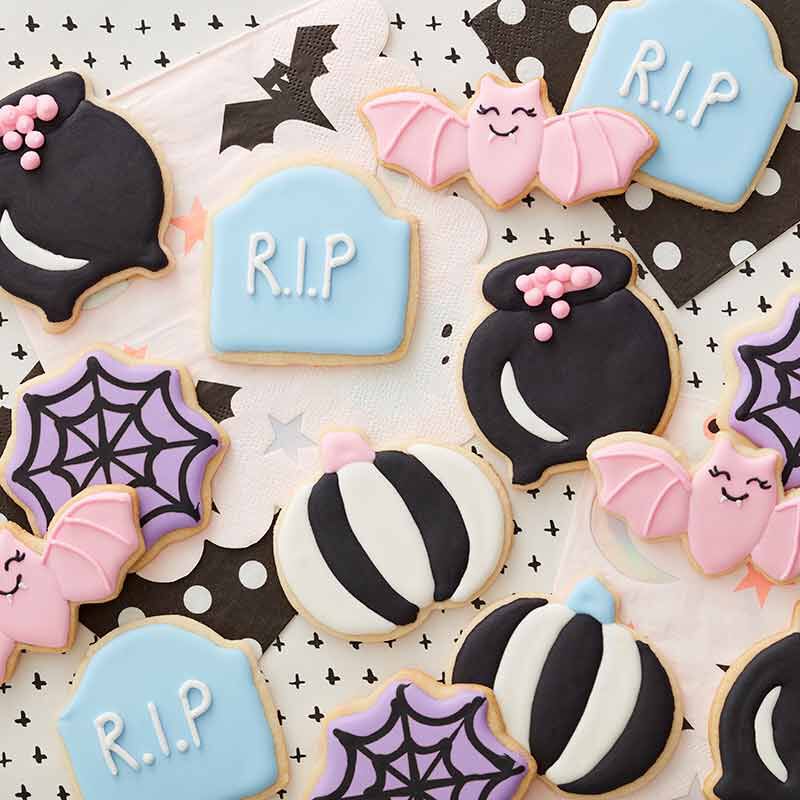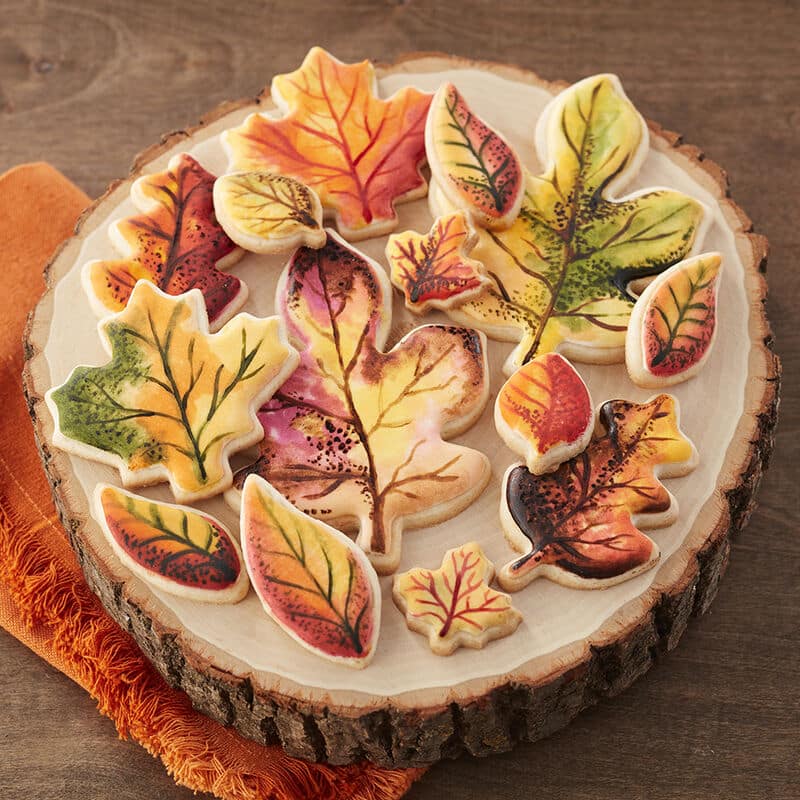 3. Painted Leaf Cookies
Let the cookie be your canvas with these Painted Leaf Cookies. Edible paint is made using icing colors and lemon extract, so these cookies look and taste delicious. Serve them at your Halloween party, or package and gift them as party favors for a fall wedding or shower.
4. Halloween Party Cookies
Go big or go home with these larger-than-life Halloween Party Cookies. Choose between a ghost with a cute jack-o-lantern, or a jack-o-lantern with batty eyes. Since they're decorated using royal icing, these cookies package easily, making them great for sneaking into lunch boxes as a fun Halloween surprise for the kids!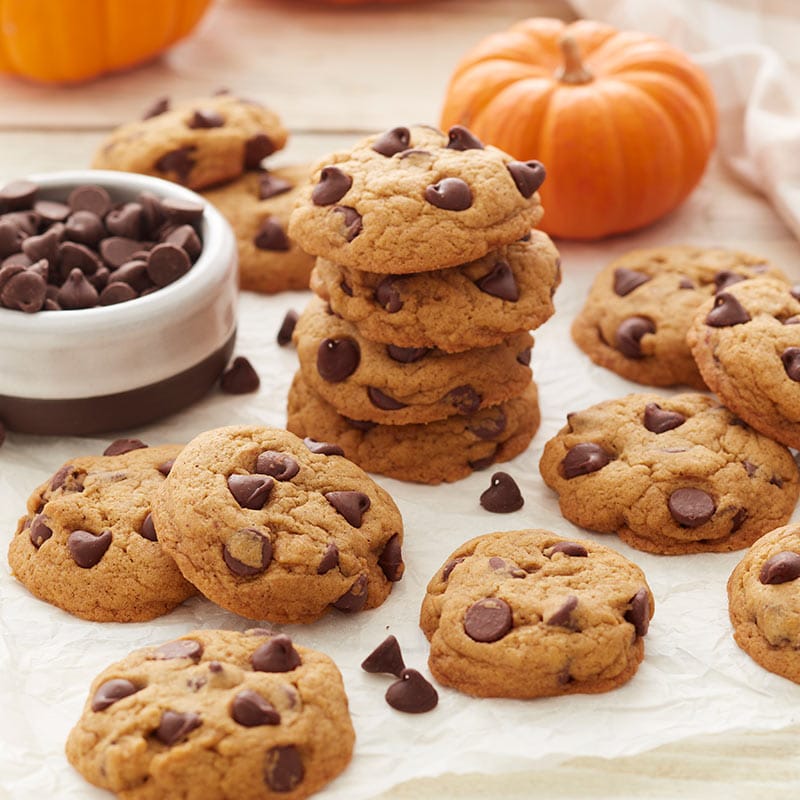 5. Pumpkin Chocolate Chip Cookies
Sweet and delicious, these Pumpkin Chocolate Chip Cookies celebrate all the tasty flavors of fall. Perfect for beginners, this recipe uses pumpkin puree and semi-sweet chocolate chips for a fun twist on an old favorite.
6. Halloween Spider Sugar Cookies
No need to fear these spiders, they're made with candy so they're extra sweet! Use your favorite color of Candy Melts candy to create these adorable Halloween Spider Cookies. A candy disc is used for the body, then the legs are piped on using melted candy and candy eyes are added to finish things off. A quick and easy dessert for last-minute celebrations, these Halloween cookies are no trick, all treat!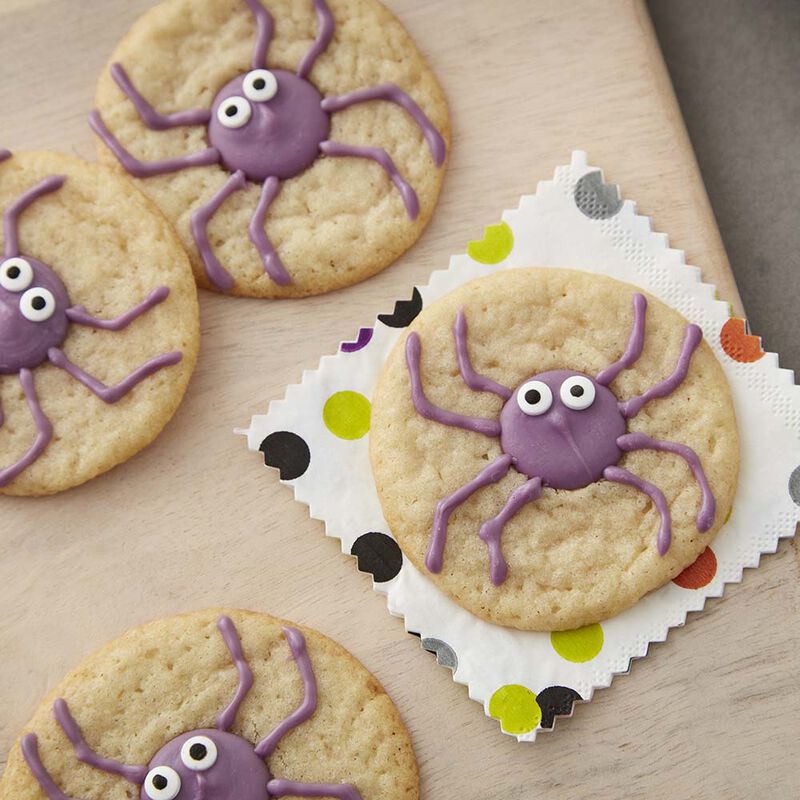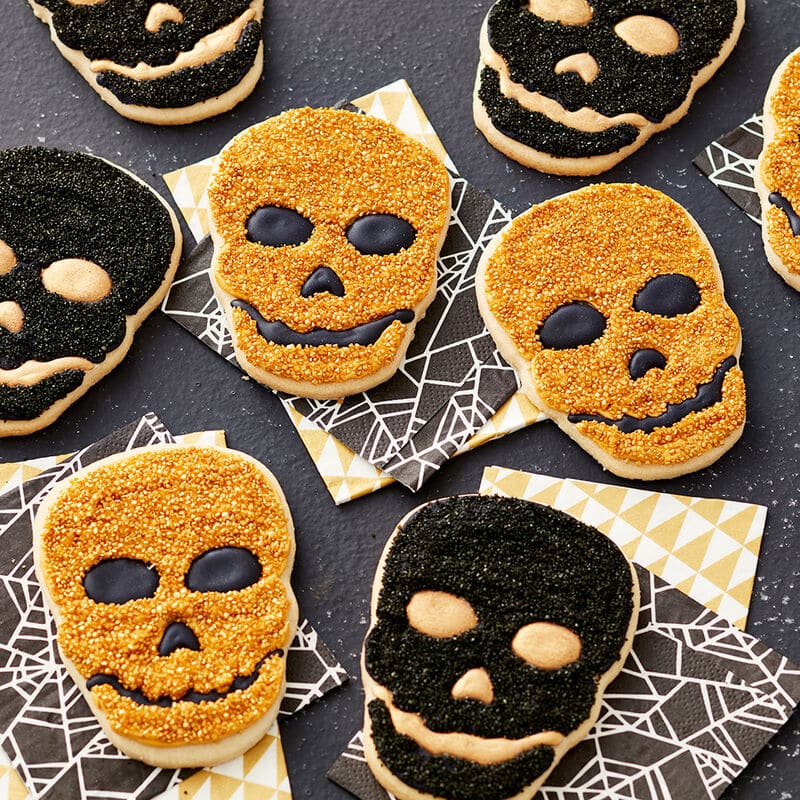 7. Black and Gold Skull Cookies
Hosting a spooky soiree this year? These glittering Black and Gold Skull Cookies will put the perfect finishing touch on your celebration. They're decorated using sanding sugars, so they will actually glimmer and shine when they're done!
8. Dinosaur Skeleton Cookies
These dino-mite Dinosaur Skeleton Cookies are decorated using royal icing for a fun treat that's perfect for dinosaur-themed birthday and Halloween parties. Start with our delicious roll-out sugar cookie dough recipe, then use green and orange icing to decorate. Finally, add the dino bones for a skele-ton of fun!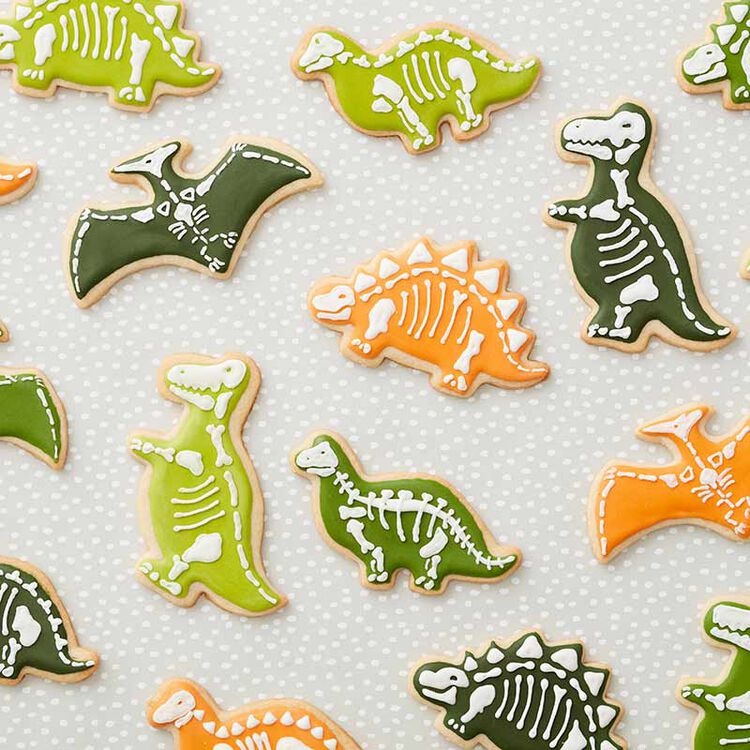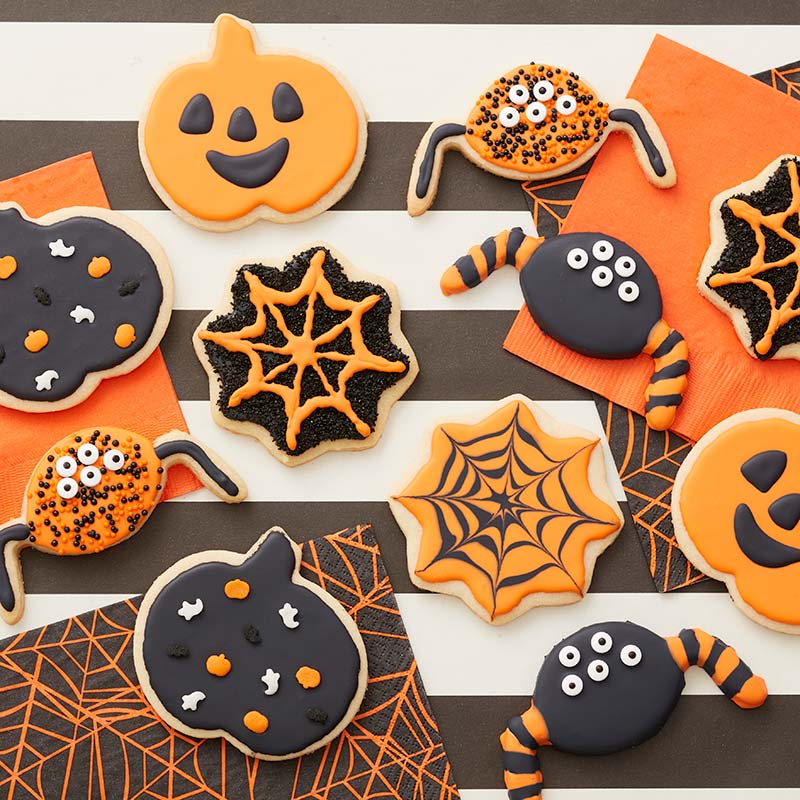 9. Halloween Sugar Cookies
Keep it classic with these simple Halloween Sugar Cookies. Decorated using our Black and Orange Cookie Icing, these cookies are great for kids and beginning decorators. Use a variety of sprinkles and candy eyeballs to decorate them, or use the tip of the icing bottles to pipe on your decorations.
10. Pumpkin Emoji Cookies
No need to carve pumpkins this year – just pipe a cute face on these adorable emoji-inspired pumpkin cookies. Make a heart-eye pumpkin for the boy or ghoul you love, or make spooky grinning pumpkins for neighbors and friends. A fun project to do at home with the kids, these expressive pumpkin cookies are sure to become a family favorite!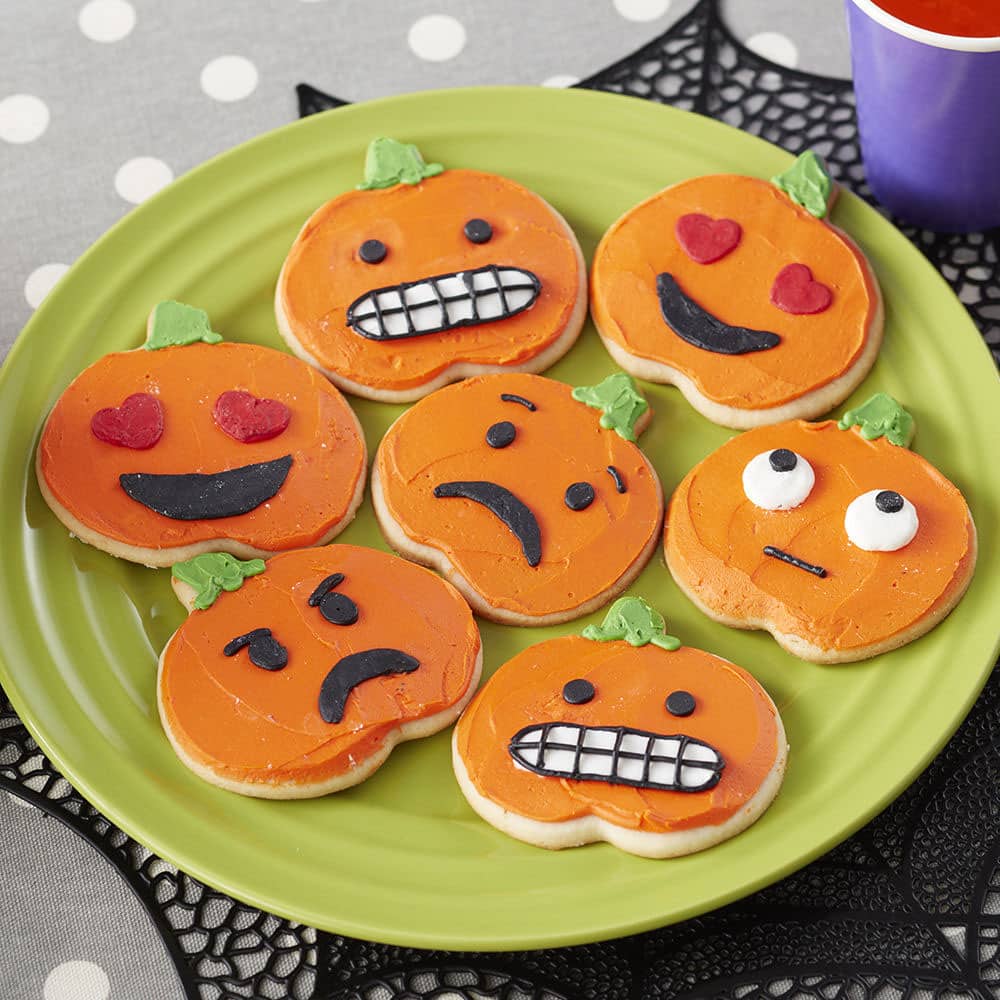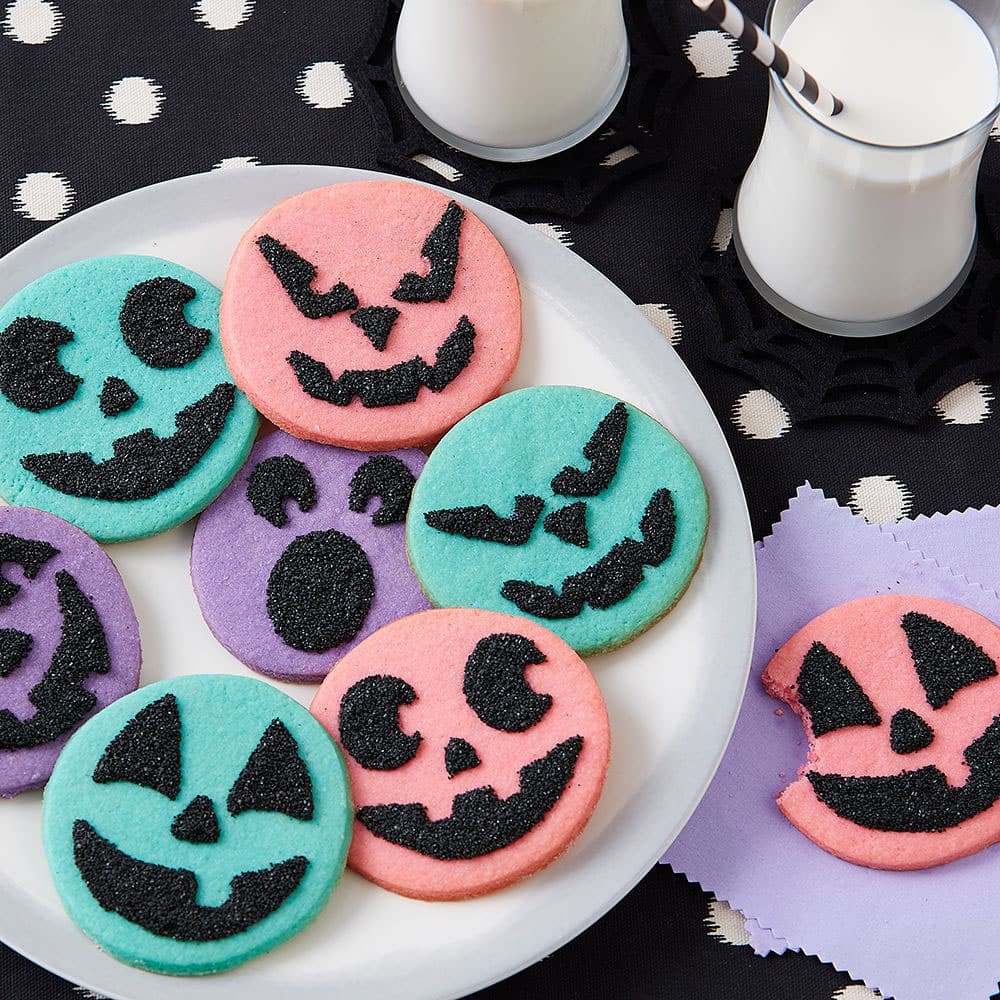 11. Spooky Face Halloween Sugar Cookies
Looking for an easy Halloween cookie that still looks great? Try these Spooky Face Halloween Sugar Cookies! Simply divide your sugar cookie dough into three equal portions, then tint each portion using food coloring for desired colors. Half the decorating is now done! When they're cool, use black icing and sanding sugar to add facial features.
12. Candy Corn Cookies
Not everyone likes candy corn, but everyone will love these Candy Corn Cookies! Made using our tasty roll-out cookie dough and decorated using white, orange and yellow sanding sugar, these cookies are great for kids and beginning decorators. Serve alongside a pumpkin-spiced latte for the perfect cute Halloween treat!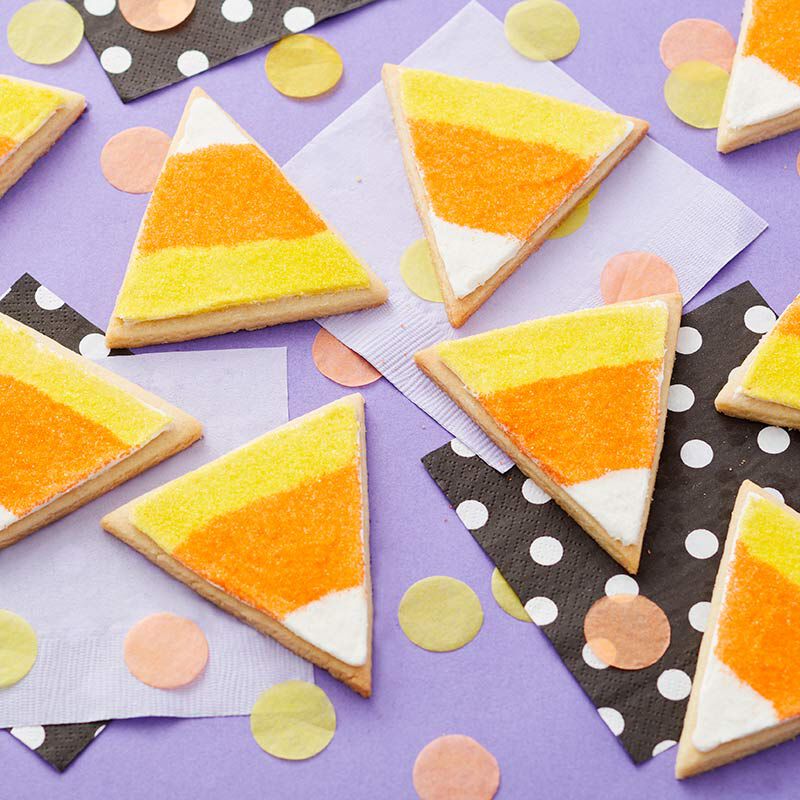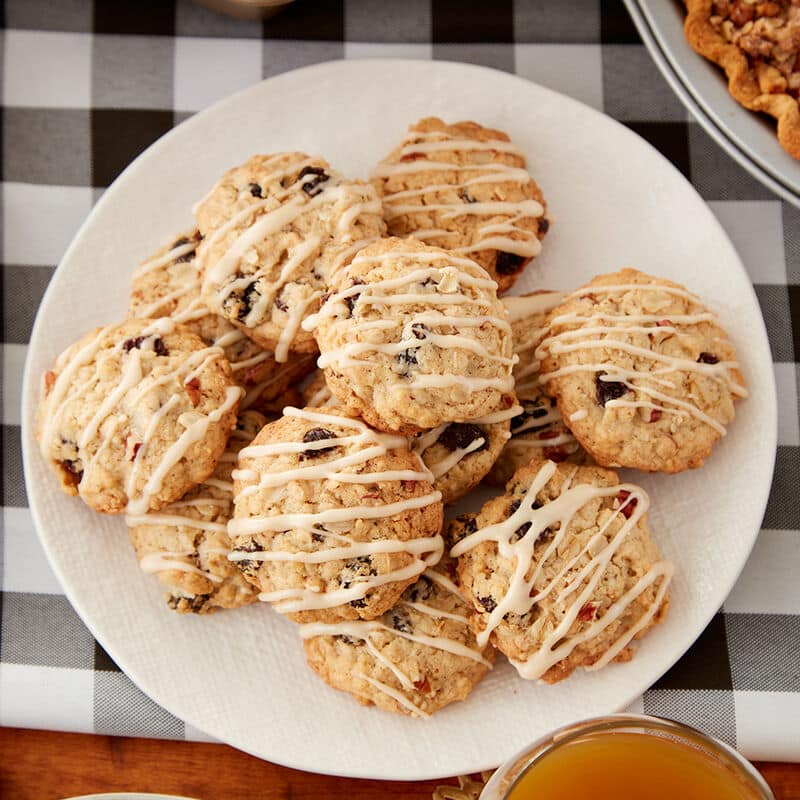 13. Maple and Brown Sugar Oatmeal Cookies
Filled with classic fall flavors, these Maple and Brown Sugar Oatmeal Cookies smell just as good as they taste. Topped with maple glaze and a sprinkling of salt, these fall oatmeal cookies are the perfect addition to your Halloween celebration.
14. Devilish Meringue Halloween Cookies
These cute meringue cookies are devilishly good! Light and crispy, you don't have to feel bad about indulging in two or three of these airy sweets.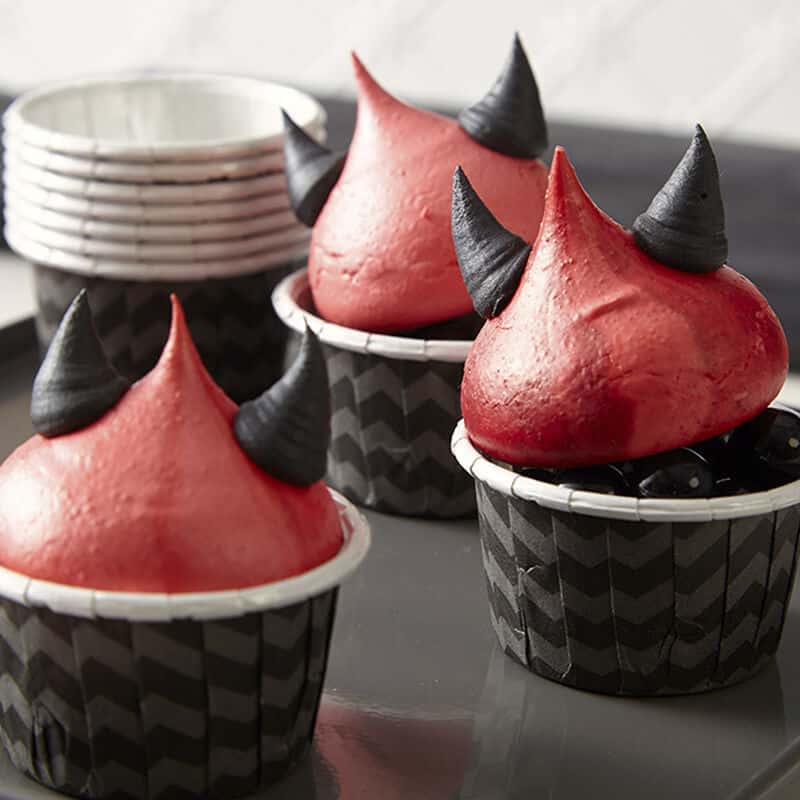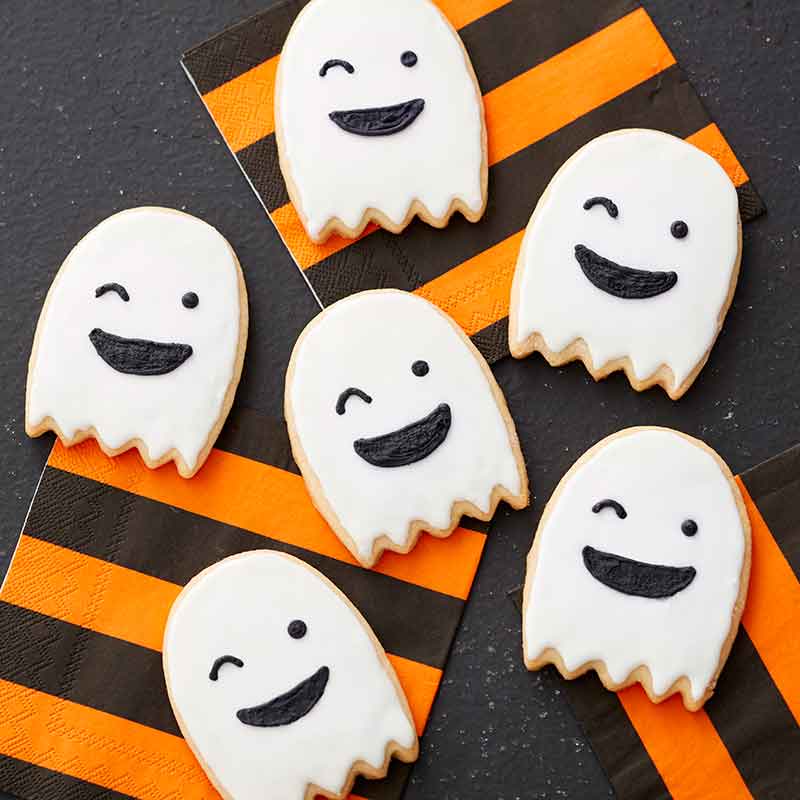 15. Ghost Sugar Cookies
Quick and easy, these Ghost Sugar Cookies are a great Halloween treat!
Need a few more fun Halloween treat ideas to inspire you during the spooky season? Explore even more delicious Halloween cakes, cupcakes and other treats, online from Wilton!​
​Trick or treat! What's your favorite pick among these Halloween sweet treats? Let us know in the comments below or share a picture of your delicious Halloween cookie decorating successes on Instagram and tag us @wiltoncakes!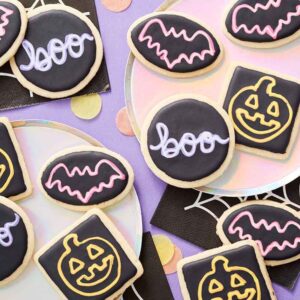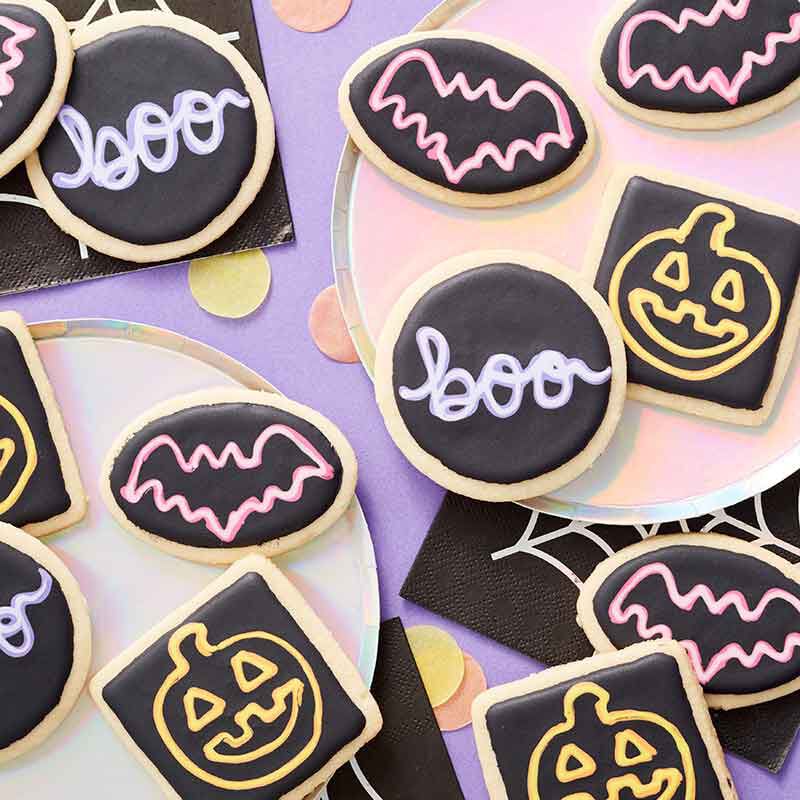 15 Halloween Cookie Decorating Ideas
Candy isn't the only treat we love this Halloween! From bats to pumpkins, candy corn to witch fingers, these Halloween cookie decorating ideas are sure to make your next spooky celebration a sweet one!
Tried this recipe?
Take a picture and tag us @WiltonCakes on Instagram