How to Decorate Cookies Like a Pro      
Cookie icing is a baking basic, but one that is oddly enough sometimes difficult to master. Getting creative with icing to decorate a fresh batch of cookies is a surefire way to impress guests and family as they dig in to your newest homemade creations this holiday season.
This handy tips and troubleshooting guide will help you with your next baking excursion to make sure your cookies look as stellar as they taste. 
Tips and Tricks for Cookie Icing and Decorating
Covering a cookie with icing, also known in the cookie world as "flooding", is a simple technique to decorate cookies with thinned icing. Using the beginner-friendly method below, you can create gorgeous cookies your guests will think were done by a professional baker.
Our cookie covering technique involves outlining the shape of the cookie to create a dam, then covering the surface with thin consistency royal icing. Piping the outline of the cookie creates defined edges and holds the thin icing in place, preventing it from escaping down the sides of the cookie and ruining your decorating efforts.
For best results, we recommend using the Wilton recipes for roll-out dough and thinned Cookie Icing Recipe.
Cookie Icing Troubleshooting Tips
Is this your first time trying to decorate your newest batch of cookies like a pro? Let the Wilton team lend a hand with a few handy troubleshooting tips to ensure they, and you, come out looking like rock stars. We think it's always a good idea to be aware of some stickier situations of cookie icing and flooding as you start decorating. So here's a batch of things you can do to avoid mistakes that'll make you one smart cookie.
1. Avoiding Air Bubbles:
Air bubbles are a common issue in cookie decorating. During the drying process, trapped air can rise to the surface, creating small craters on an otherwise smooth finish.
To avoid air bubbles, make sure to follow our special instructions for thinning royal icing for cookies. Using a flat utensil (such as a silicone spatula, straight spatula or angled spatula) and using a slow, figure-8 mixing motion are key to reducing the amount of air bubbles formed during the thinning process.
While decorating, keeping the tip down as close as possible to the surface prevents air from getting trapped underneath as icing is flowing over the surface of the cookie. Once trapped air comes up, it creates sections that look sunken, making the surface appear uneven.
2. Creating the Puffy Look:
To achieve a puffy look, squeeze a little bit more icing on the surface—just enough that it doesn't overflow. Once the icing dries, water will evaporate from the surface and the look of wet icing will flatten. Overfilling a little makes up for the flattening effect and ensures that your cookie maintains a puffy, pillowed look.
3. Wet-on-Wet vs. Defined Sections:
While the icing is still fresh, decorations such as lines, dots and shapes can be piped on the surface using a different color of thinned icing. Since both icings are "wet", this is referred to as a wet-on-wet technique. The color and design will remain defined (the color won't bleed out) but it will level with the surface of the icing.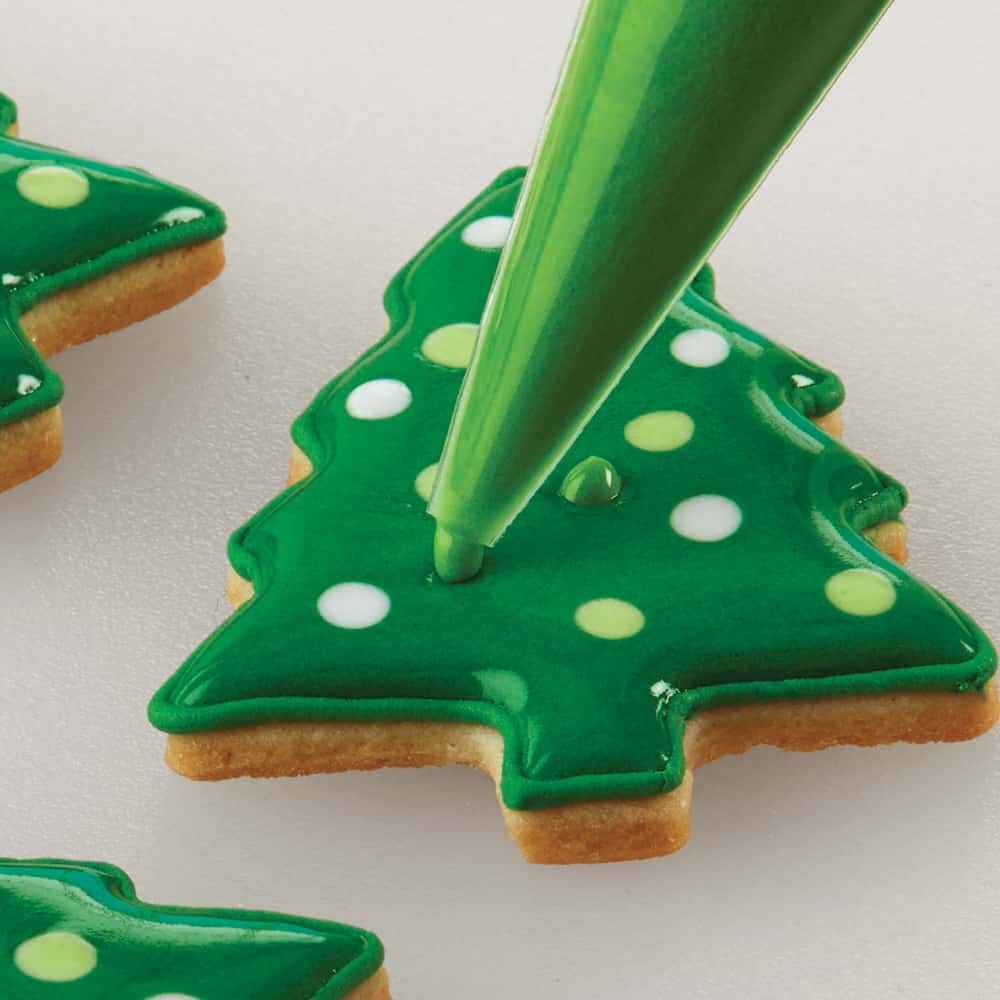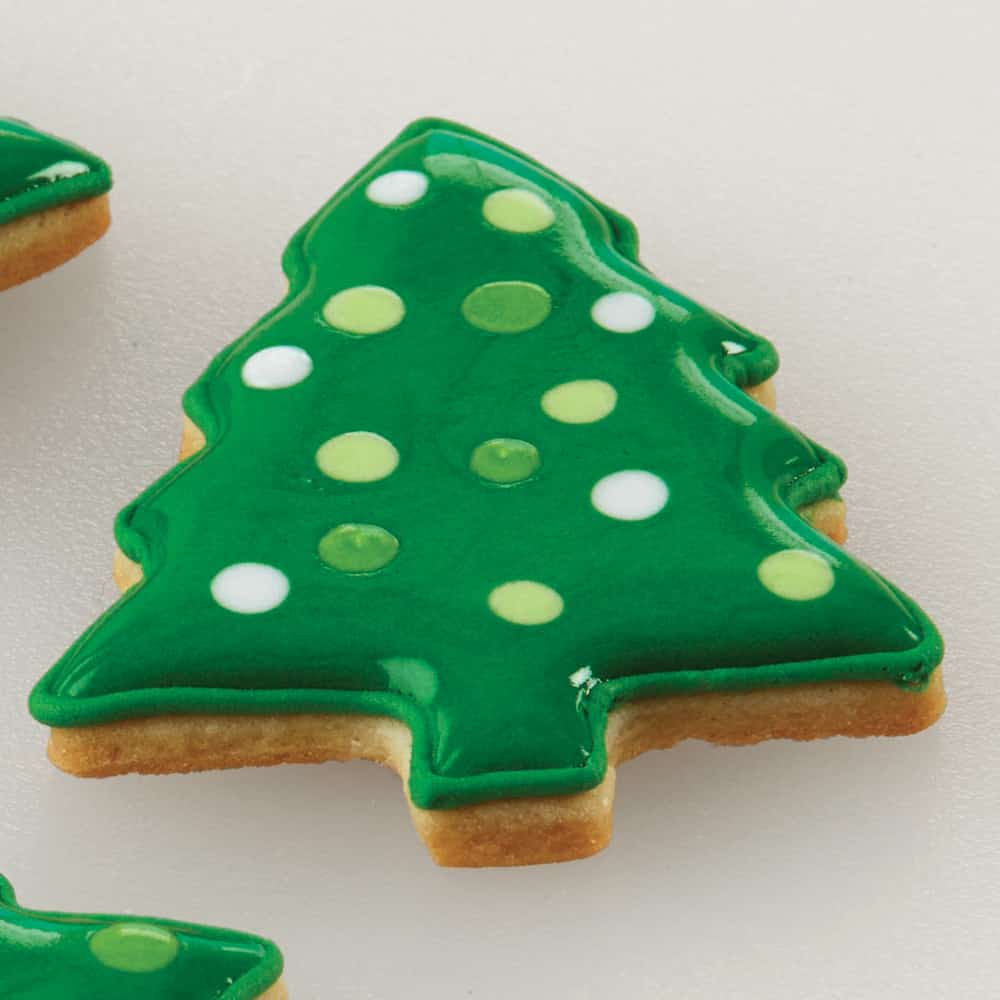 To create well defined areas (like a quilted effect), covering must be done in sections and dried partially (about an hour). Letting sections set up prevents the sections from merging, creating a dimensional look.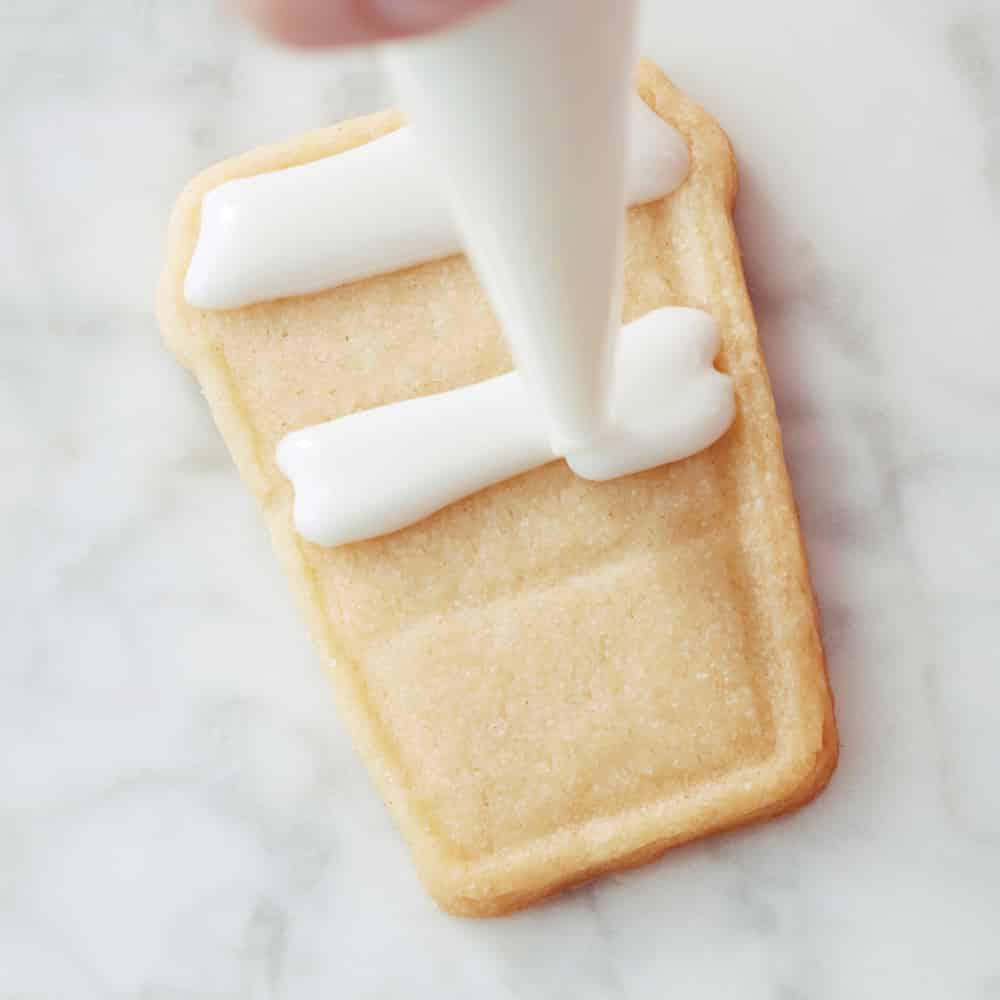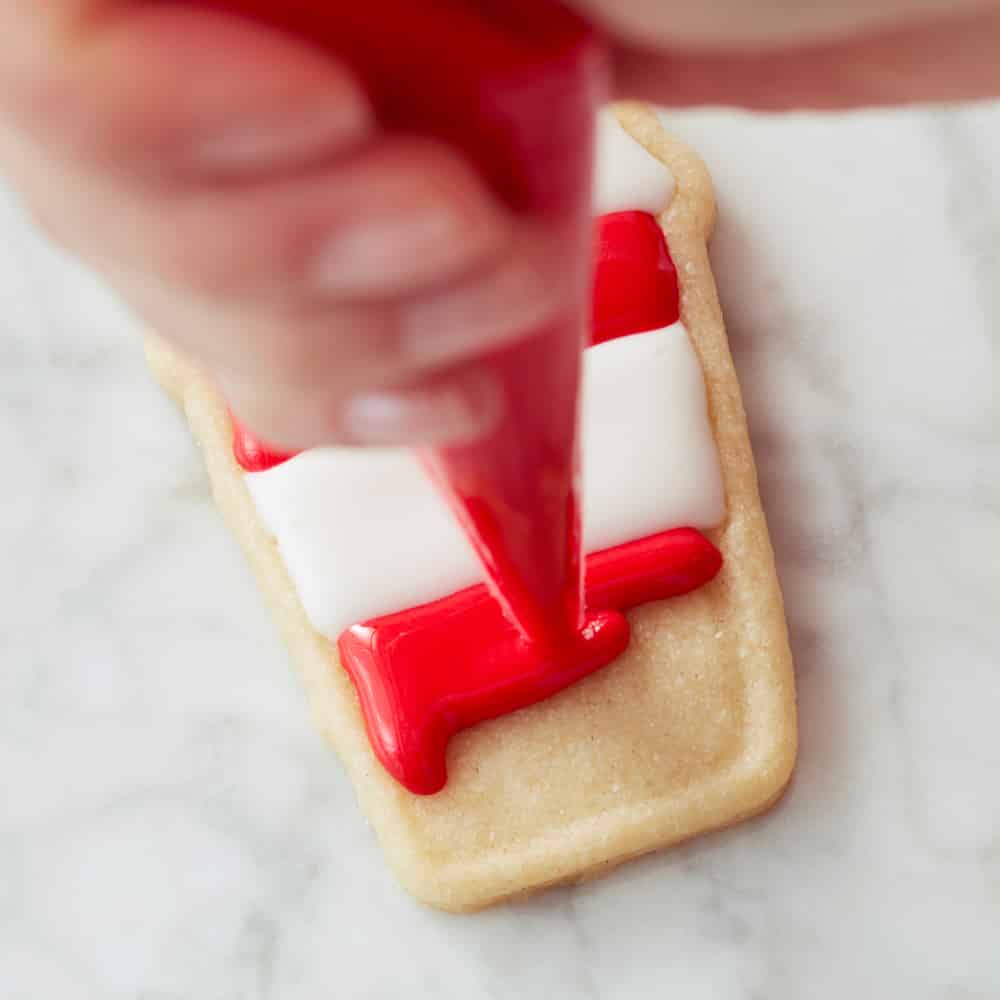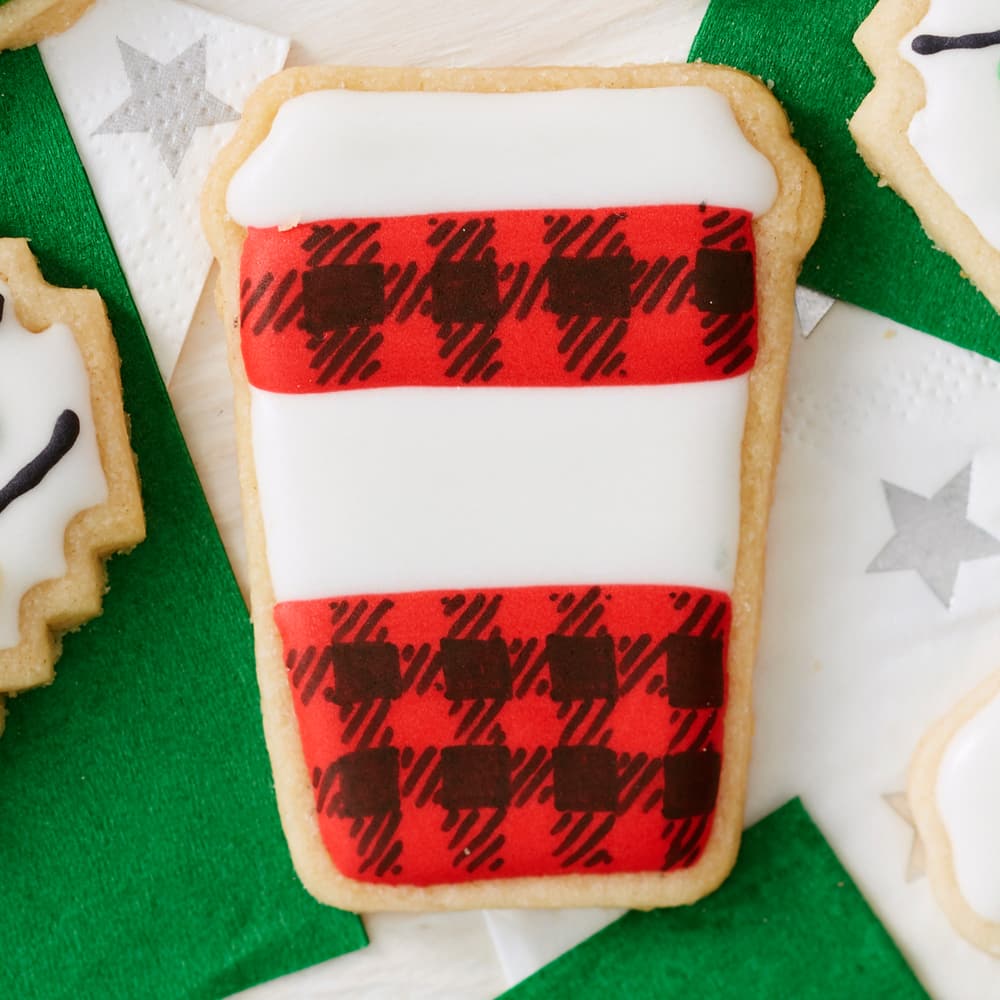 Did you decorate a batch of Christmas cookies you're particularly proud of? Show them off! Snap a picture and tag us on Instagram @Wiltoncakes.