Hi! My name's Sheri Wilson, a self-taught home baker and creator of @cakedesignsbysheri on Instagram. I am super excited to share this fun unicorn birthday cake project with you! Whether you're a beginner or a pro at decorating cakes, this unicorn cake is a great project for everyone. Wilton Candy Melts candy makes it easy to achieve ganache drips on your cake, as well as being able to customize it to your favorite color!
Notes:
Make the horn one day ahead of time, to allow it to dry before placing on cake.
Once cake is iced, place it in the fridge to chill before adding ganache.
Ingredients:
3-Layer 6 in. round cake, frosted with black buttercream
1/4 cup heavy whipping cream
Cotton candy
Chocolate and candy of your choice
INSTRUCTIONS:
Roll out two 1 3/8 in. balls of fondant. Roll into two elongated cones, about 6¼ in. long. Using a damp brush, attach narrow end of cones together; twist fondant together. Insert bamboo skewer into base, going in about 2/3 of the way into the horn. Allow to dry overnight.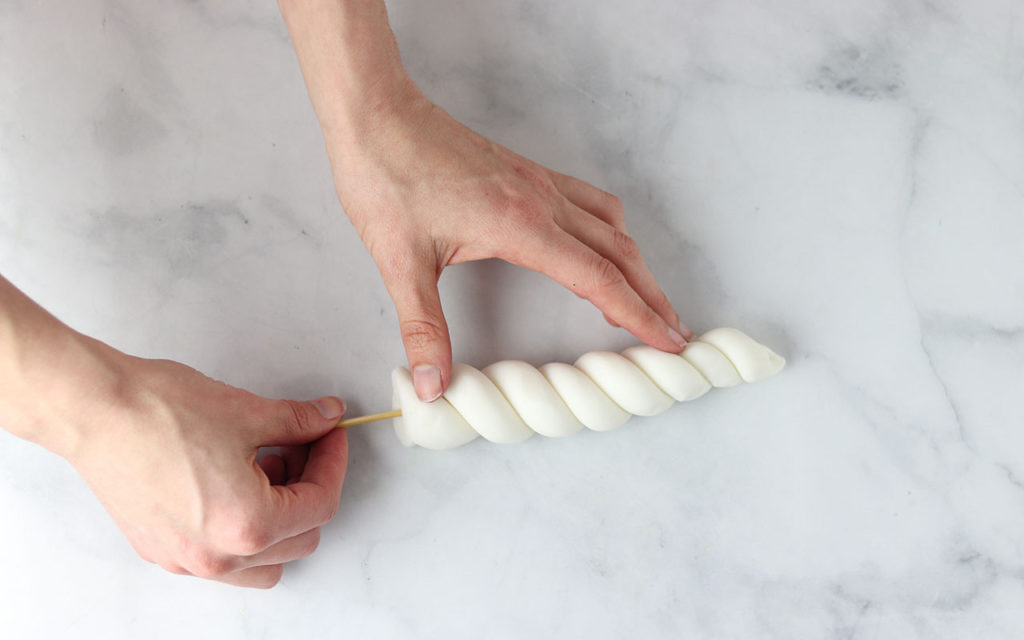 Once the horn is dry, mix edible gold paint well, and apply to the horn with a paint brush. Allow paint to dry.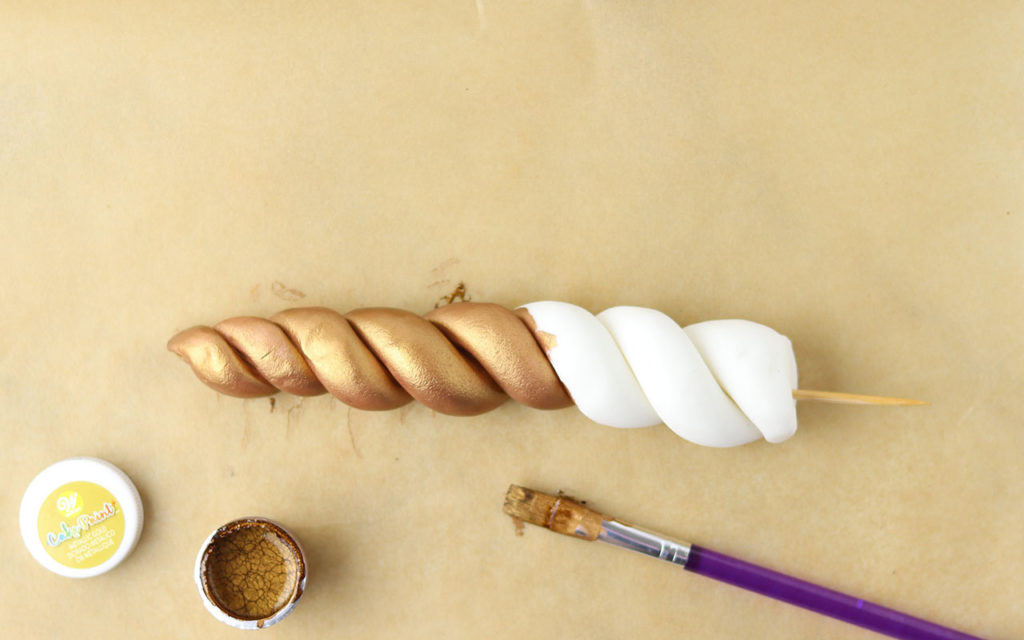 Place Candy Melts in a microwave safe bowl with heavy cream, and heat for 30 second bursts, stirring between intervals. You can also melt candy with heavy cream in Candy Melting Pot, according to instructions.
When candy is completely melted, stir until smooth. Pour into squeeze bottle. Set aside.
Prepare ganache following recipe instructions. Once ganache has reached room temperature, slowly pour over the top edge of your chilled cake, allowing drips to fall down the sides of your cake.
Add sprinkles to the bottom edge of your cake, as well as sprinkled on top.
Press unicorn horn into the top of your cake, slightly off center.
Add a variety of your favorite candies and chocolates on top of the cake.
Just before serving, add cotton candy around the base of your unicorn horn.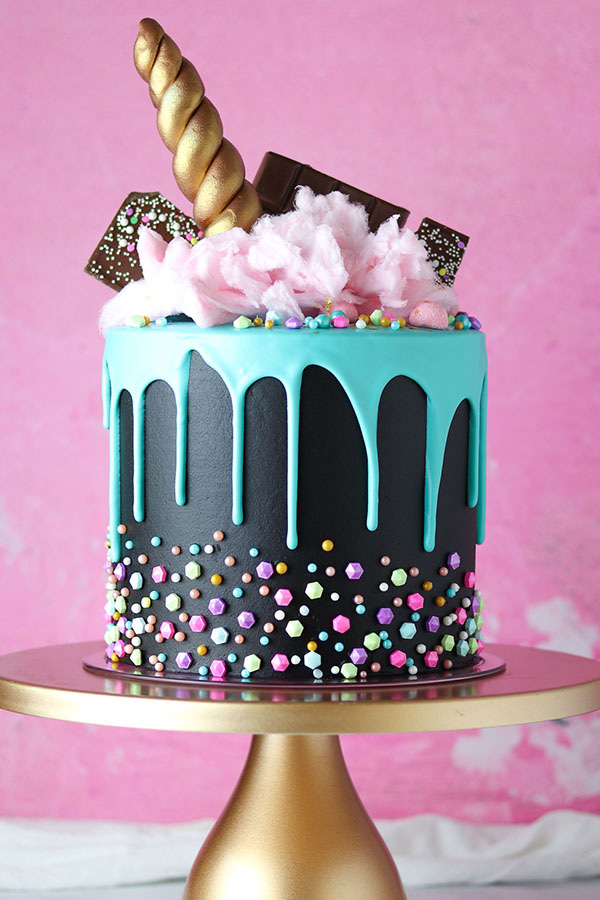 Can't get enough of the magic? Check out a few more unicorn-inspired cakes from Wilton:
Or liven up your unicorn party with these other delicious treats!