Looking for Halloween donut ideas? Do-nut worry, we've put together our favorite, most delicious donut recipes for you. These recipes are super easy and are especially great for Halloween parties.
Need a few desserts for your spooky day? Explore more easy Halloween treats from frightening cakes and cupcakes to enchanted cookies!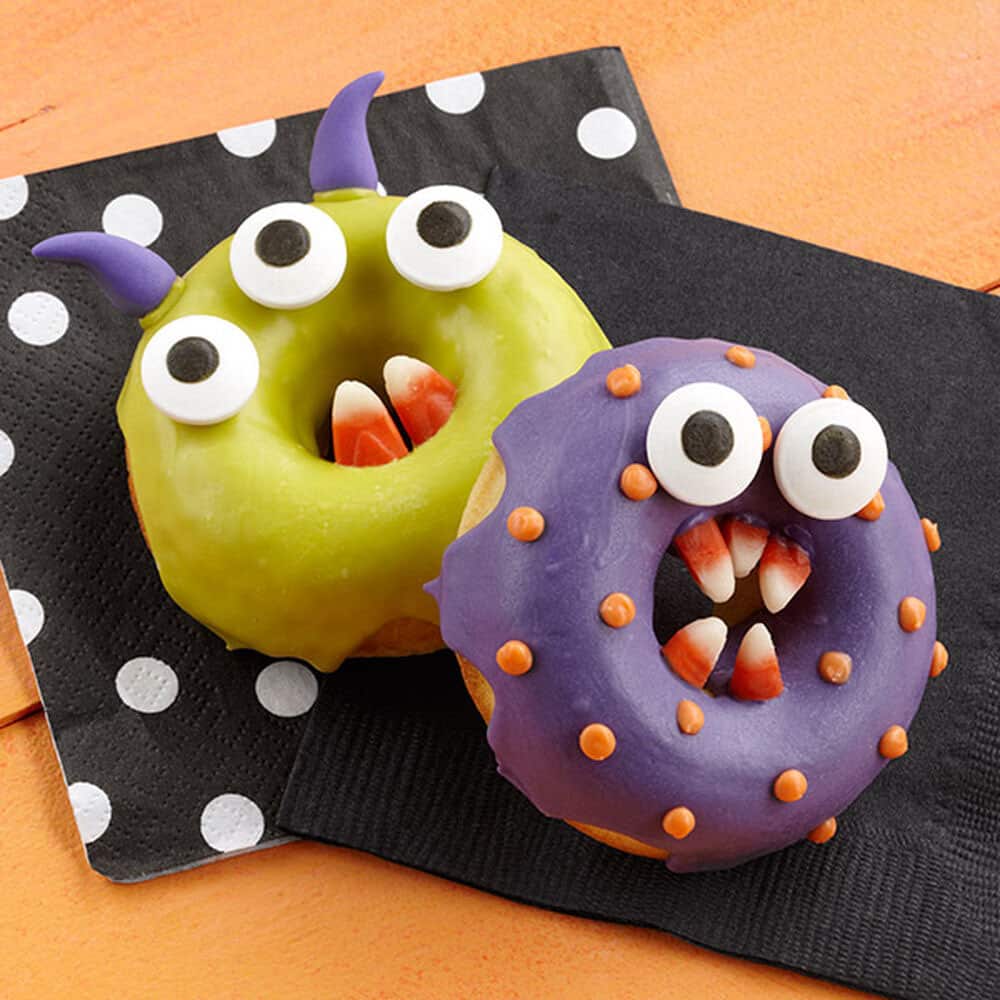 2. Monster Chomper Halloween Donuts
These candy-coated donuts with candy corn teeth are ready to chow down on Halloween. This recipe is easy and uses Wilton Candy Eyeballs for a cute look! Find the recipe here.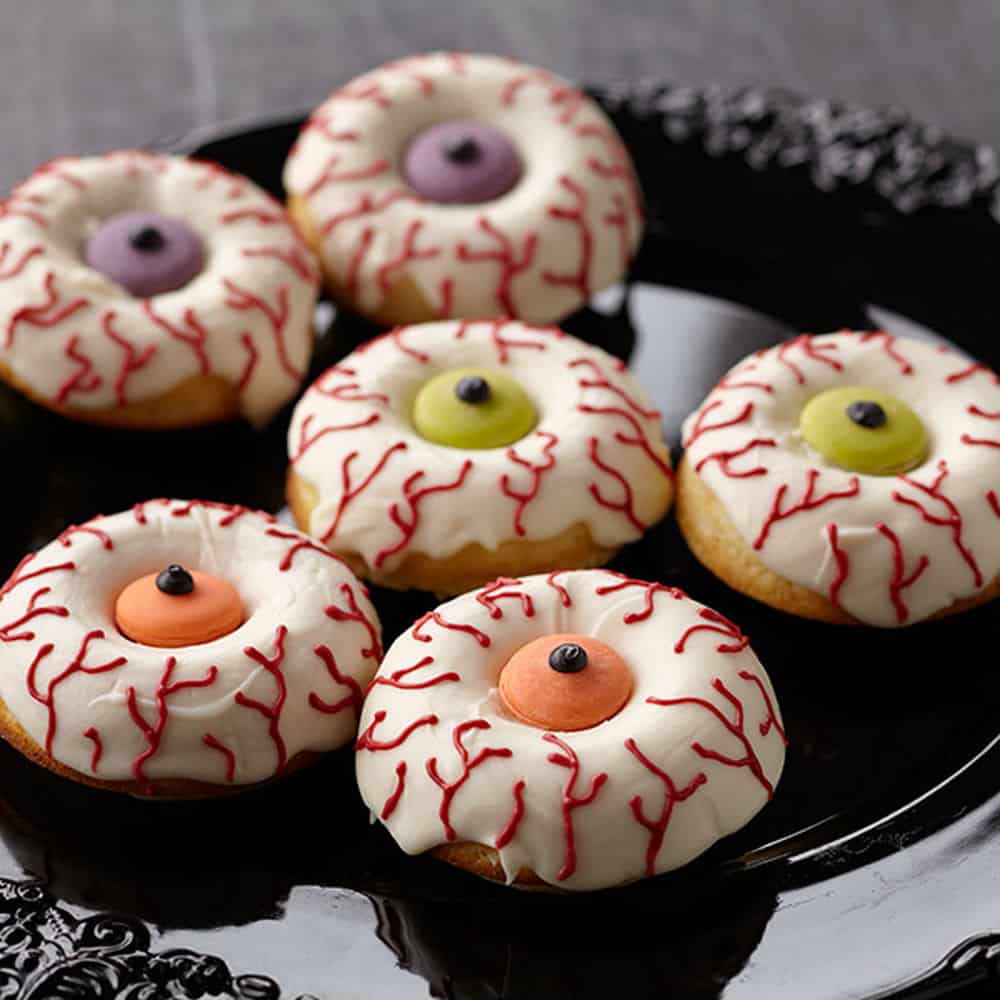 3. Eye Scare You Donuts
Show up to the Halloween party with these candy-topped donuts and all eyes will definitely be on you! Using the Wilton Donut Pan, this recipe is tasty, fun and ready in the blink of an eye. Find the recipe here.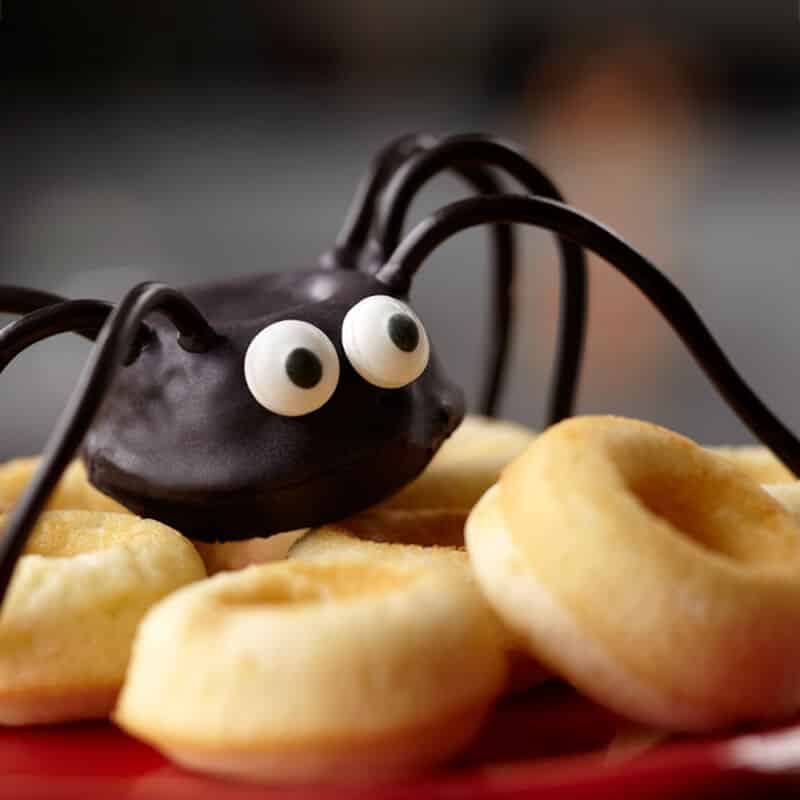 4. Surprised Spider Mini Donuts
You can stop searching the web for spider donuts! This recipe is delicious, easy and fun to make. Find the recipe here.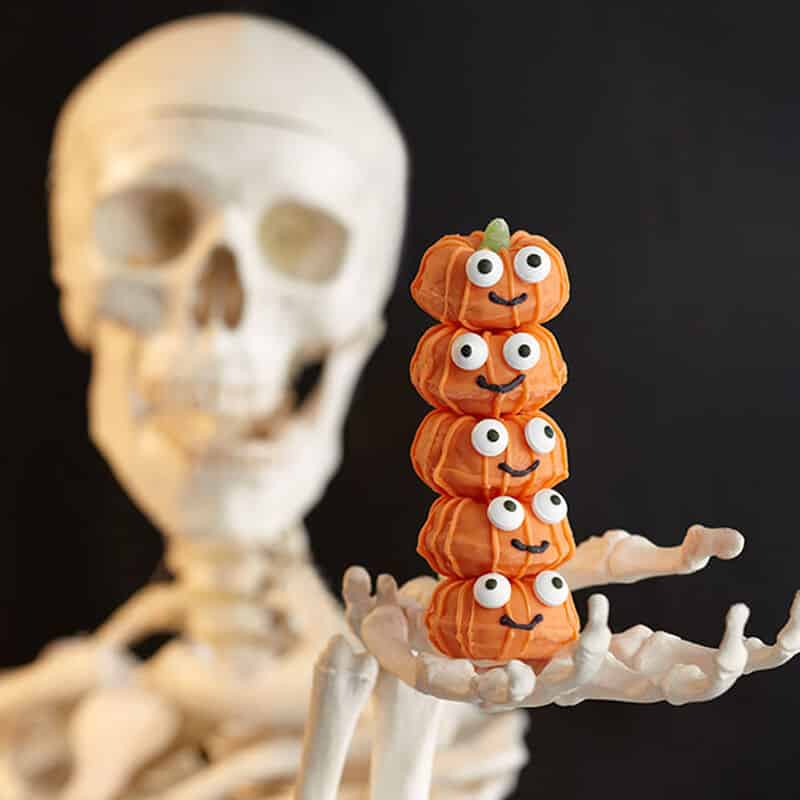 5. Jack-O'-Lantern Mini Donuts
Orange you pumped for Halloween? These jack-o'-lantern donuts are easy to make using Orange Candy Melts candy and are sure to light up the room! Find the recipe here.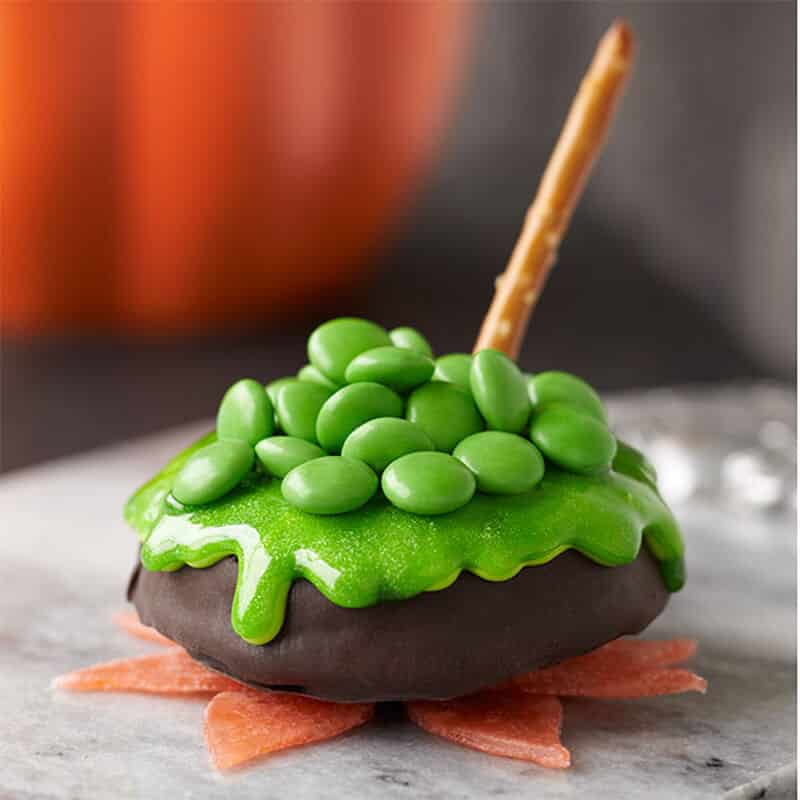 6. Cauldron Donuts
Serve all your Halloween guests their own witches brew! This recipe is so easy and uses eerie Green Candy Melts candy.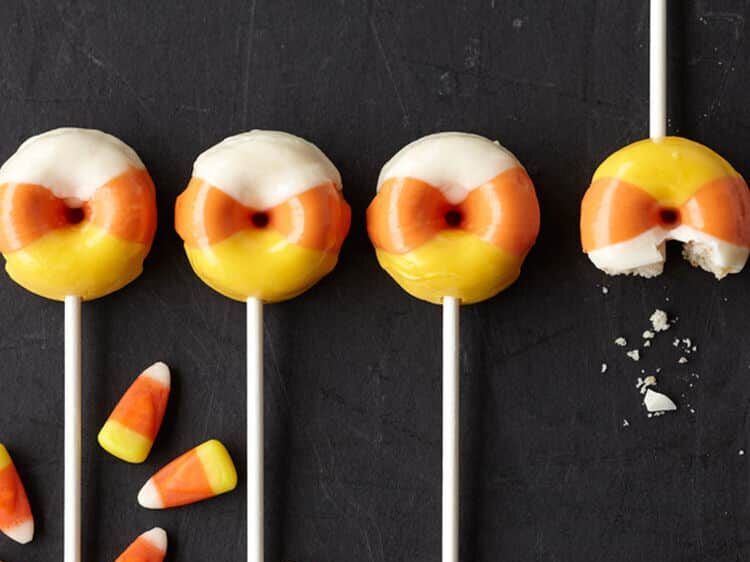 7. Halloween Candy Corn Mini Donuts
Here's a kernel of truth: these candy corn donuts are a goodie everyone will love. Bake them in our Mini Donut Pan and decorate with colorful Candy Melts candy. Find the recipe here. 
Did you delight in any of these Halloween donut recipes? Let us know which ones you love in the comments below or tag us on Instagram @wiltoncakes so we can see your devilish donuts!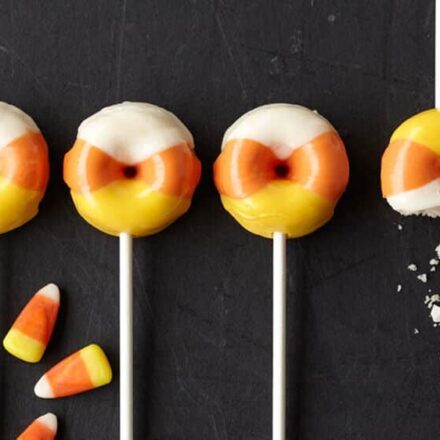 7 Halloween Donut Ideas
Dress up some adorable and scary Halloween donuts this spooky season. Try out some of these tasty Halloween donut ideas to add a unique twist to your traditional Halloween treats.
Tried this recipe?
Take a picture and tag us @WiltonCakes on Instagram