Pride is a time to celebrate the LGBTQAI+ community and be proud of living openly and authentically our true selves. It is celebrated each year in the month of June to honor the 1969 Stonewall Uprising in NYC, a tipping point for LGBTQAI+ equal movements in the USA. Celebrations include parades, picnics, parties, concerts and workshops, among others.
While it is important to celebrate our victories and milestones, there is still much work to be done to ensure a bright and equal future for everyone, particularly during a time of political and social instability. Please consider supporting organizations that work towards diversity and inclusion.
Growing up as a queer kid was not easy. I lacked self-confidence and felt constantly worried about anyone finding out about my sexual orientation. This was due to years of being constantly bullied and being told that the way I acted was not manly enough. As a result, I did not embrace myself and dealt with depression. Luckily, over the years I met wonderful people that provided not only a support system, but also helped me accept myself to become the proud gay man that I am.
A commonly used symbol in all Pride events is the rainbow, which represents the diversity of the community. Therefore, to celebrate Pride, I created a macaron stack that displays the colors of the rainbow by coloring my favorite buttercream with Color Right Concentrated Food Coloring. I used my favorite type of buttercream, the ermine buttercream, which is both light and smooth. The best aspect of this buttercream is that deep flavors can be added to it by infusing things like herbs and spices. I am sharing my favorite recipe with you.
Macarons with Lavender Rainbow Ermine Buttercream
I made a batch of lavender ermine buttercream that I split into 6 different containers to which I added individual colors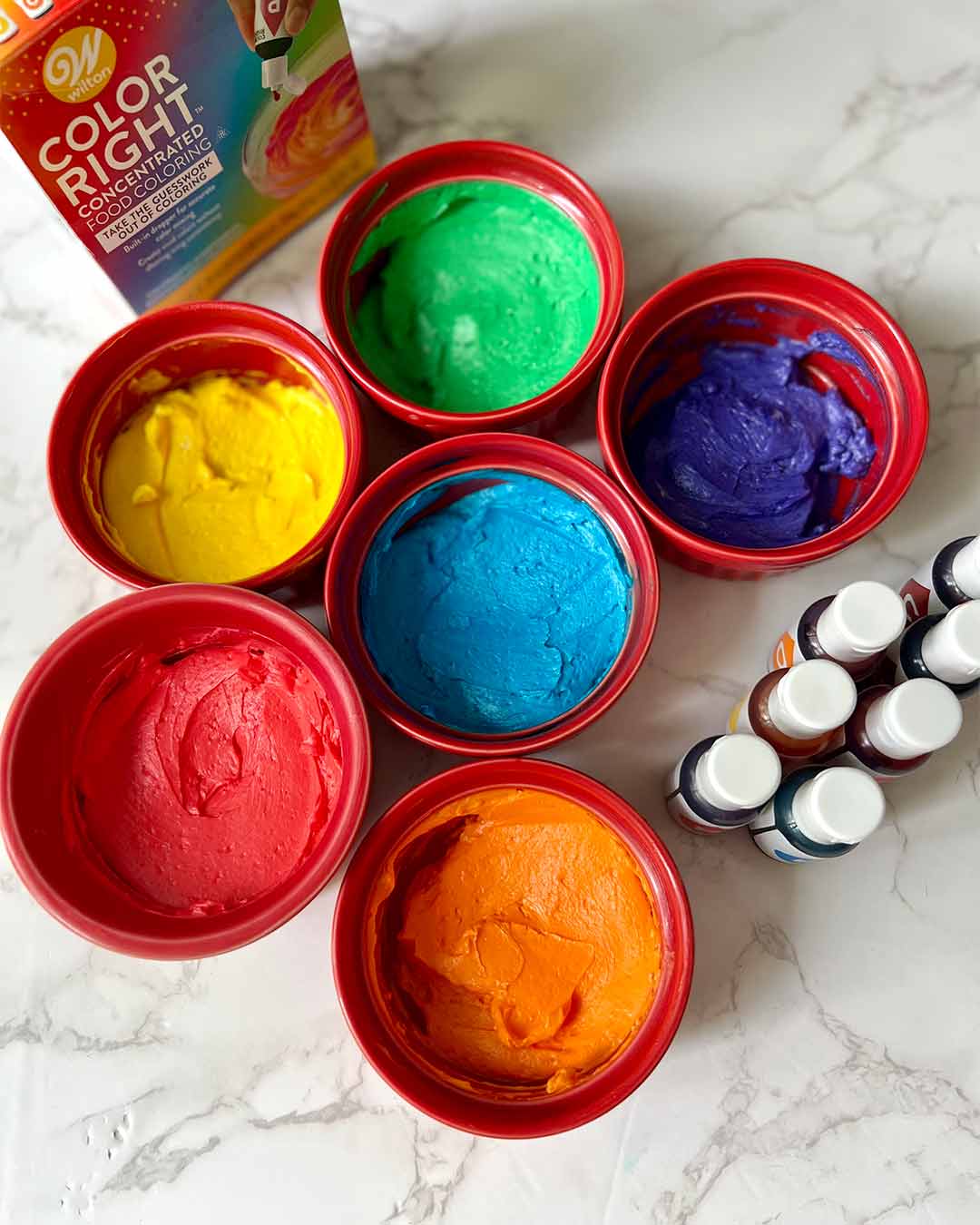 The colors were then piped into saran wrap, which was placed inside a piping bag fit with a 1M tip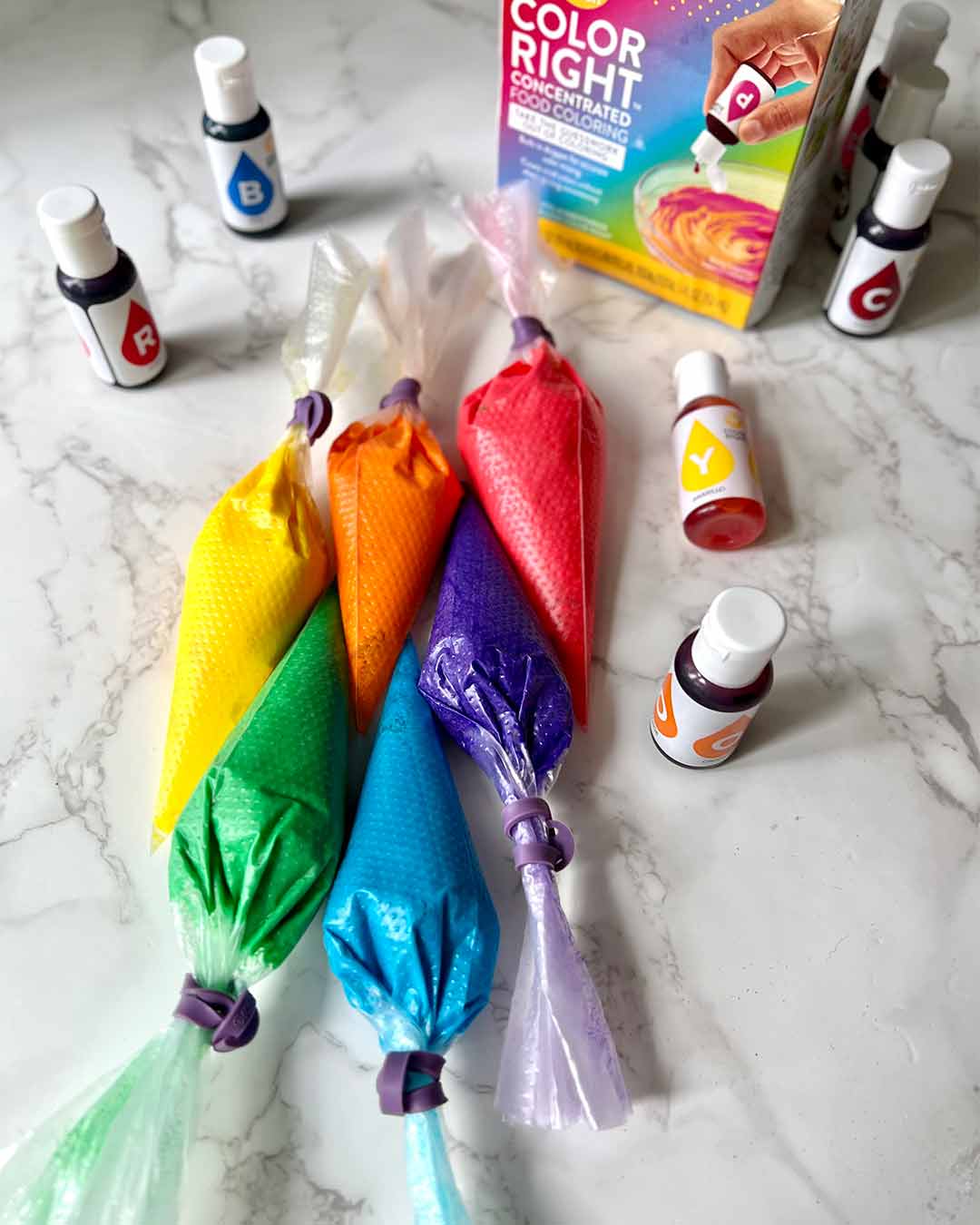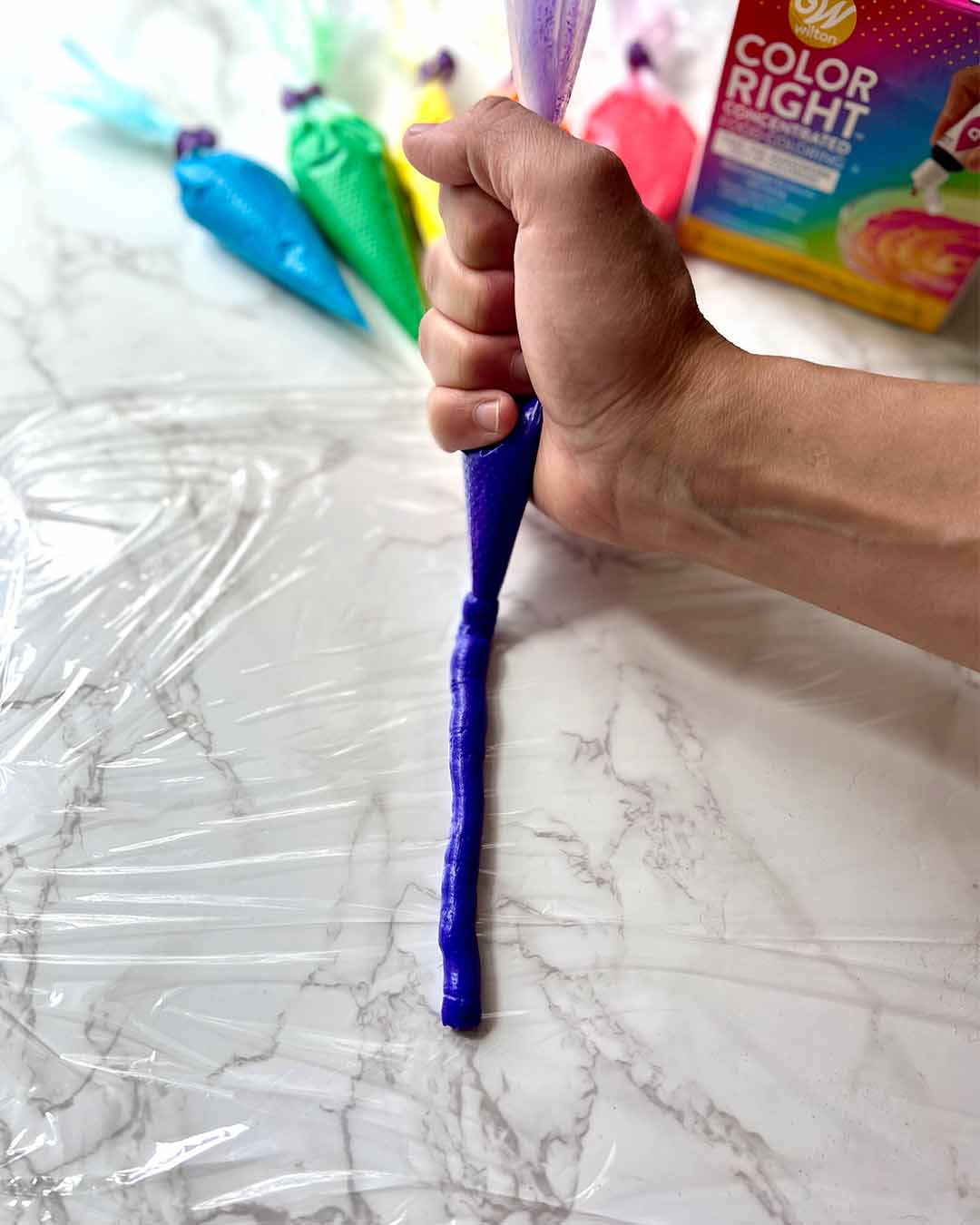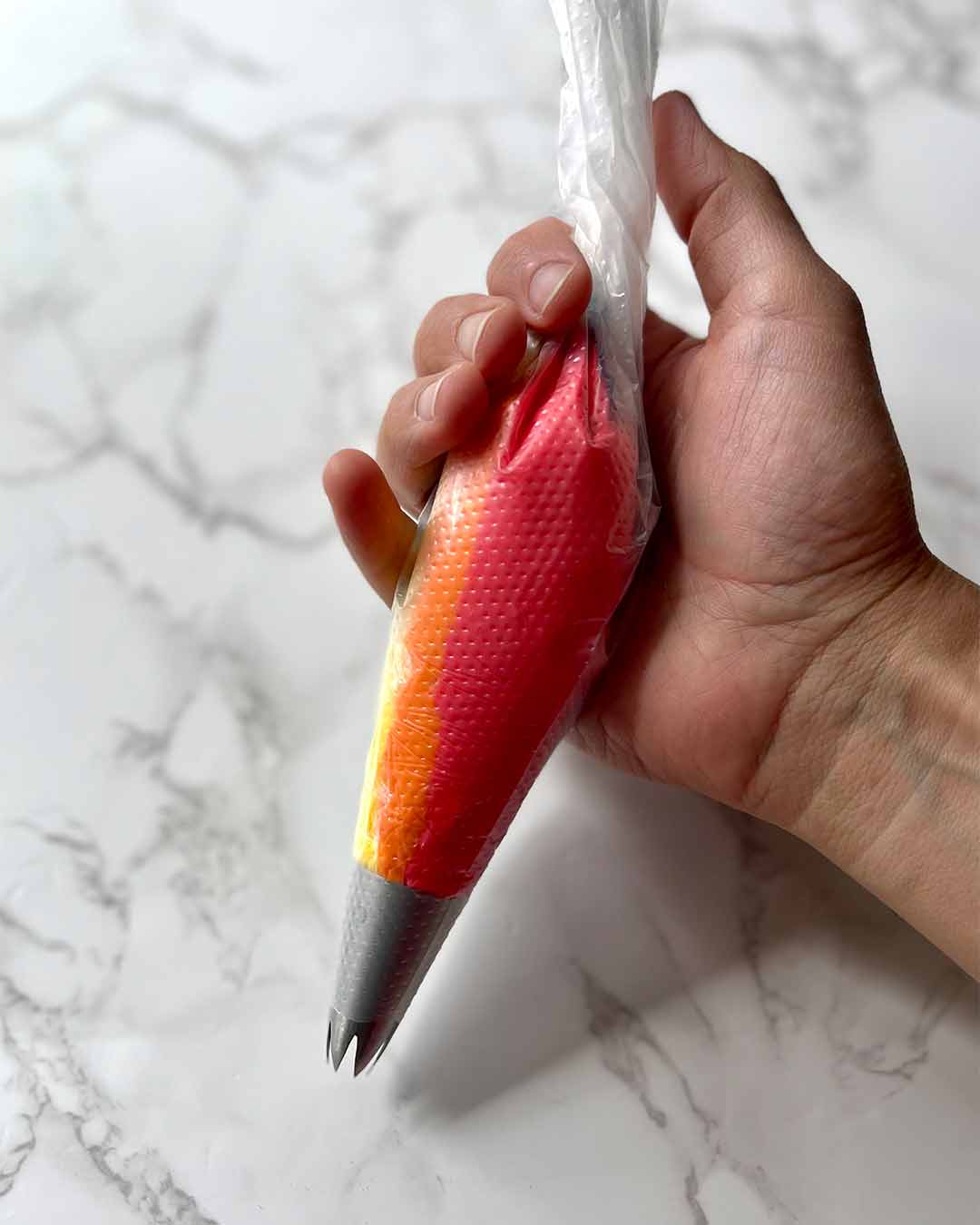 A ring of rainbow buttercream was then piped onto each of four macarons that were stacked on top of each other.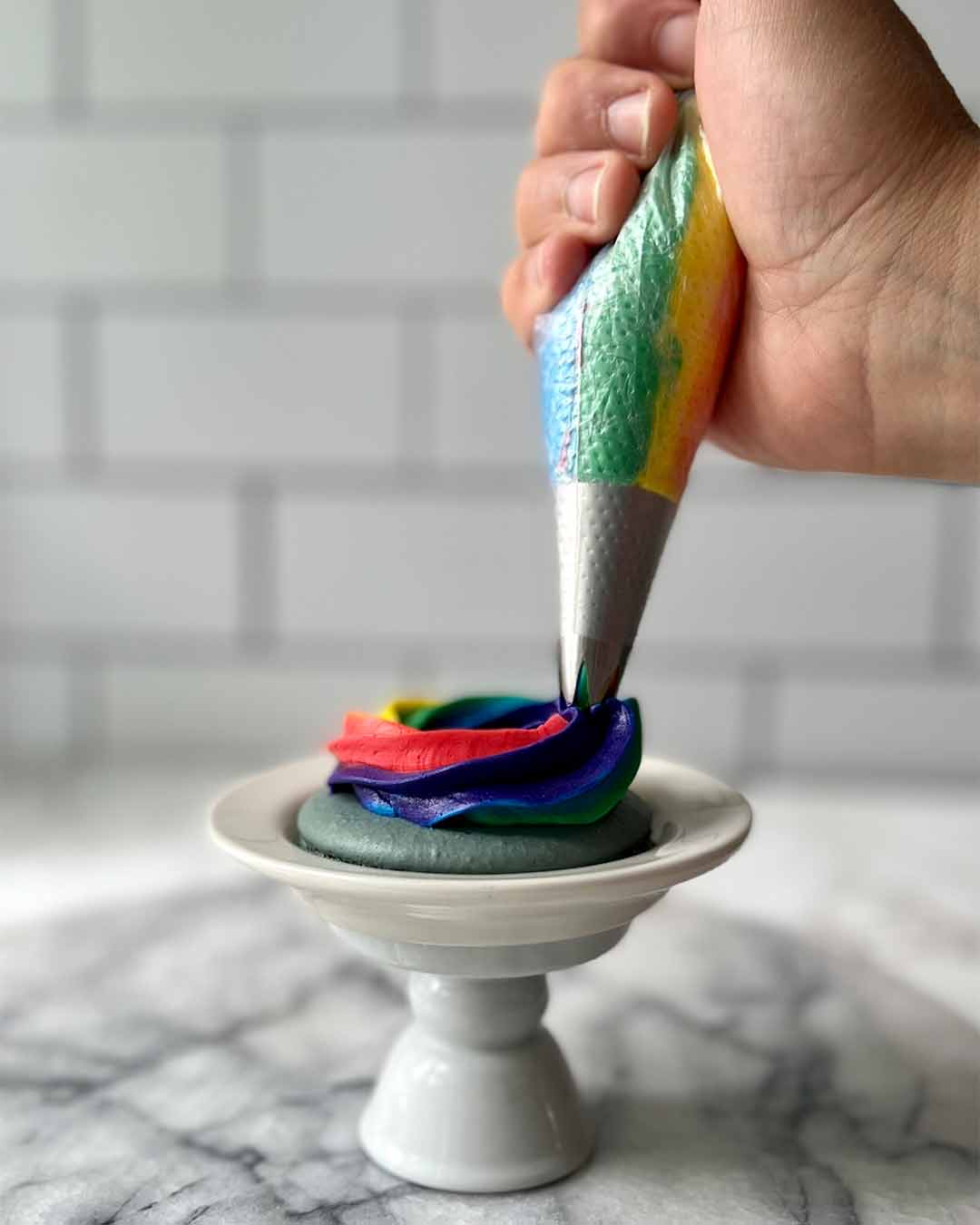 Every layer of macaron was filled with lemon curd inside the buttercream ring, a perfect flavor to combine with lavender.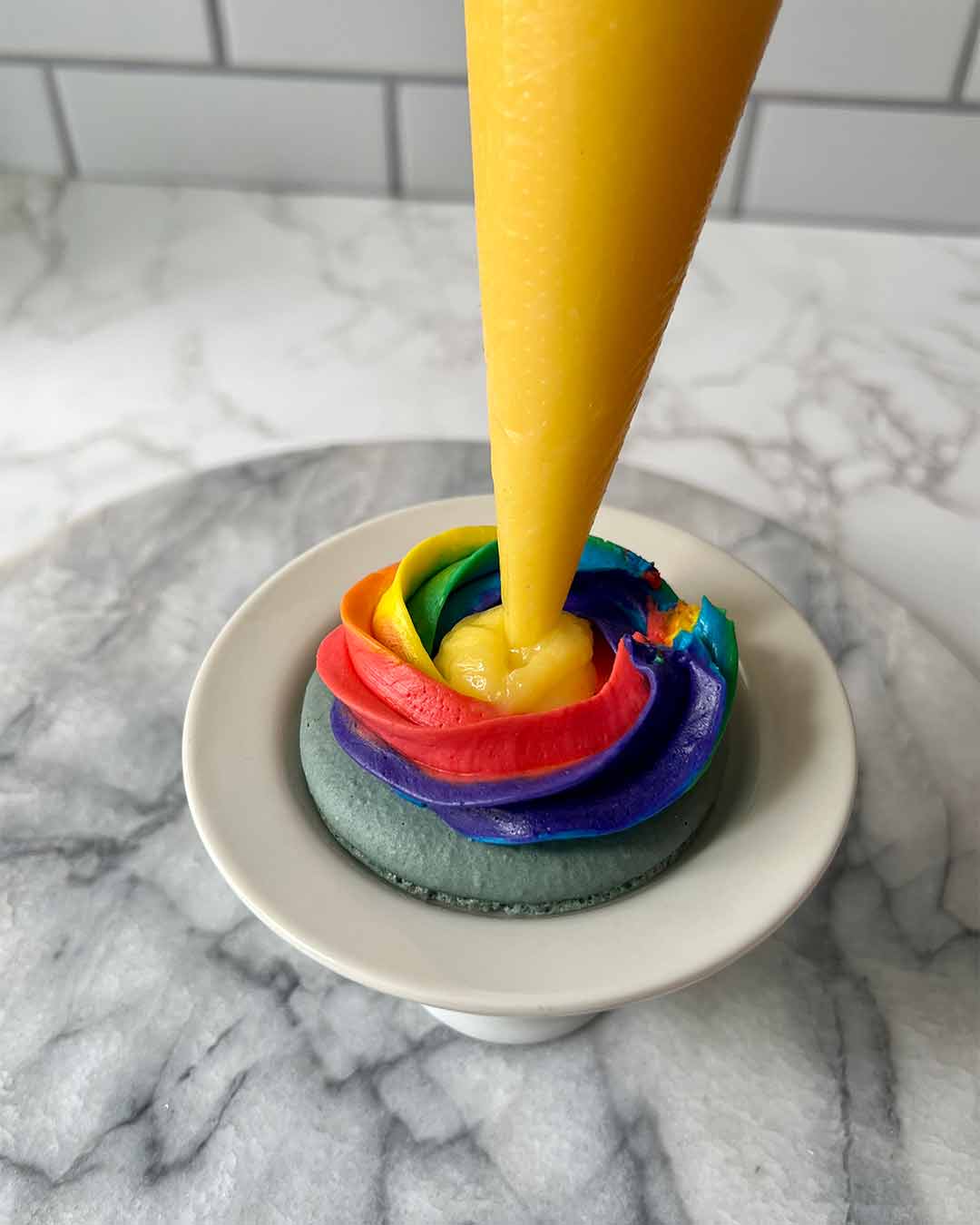 To make the macaron stack more festive, I used the Gold Sprinkle Mix and added a rainbow topper made with Decorator Preferred Fondant.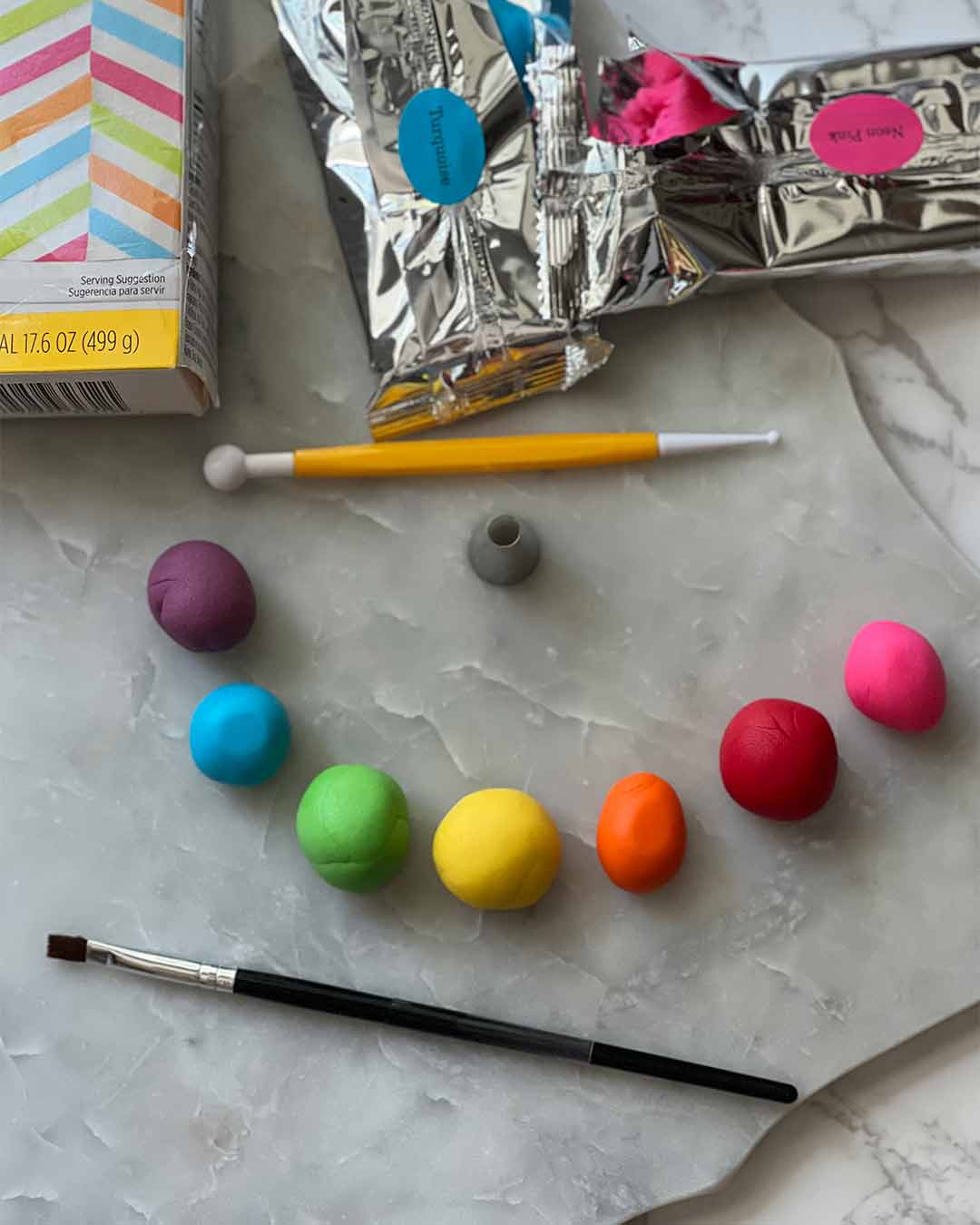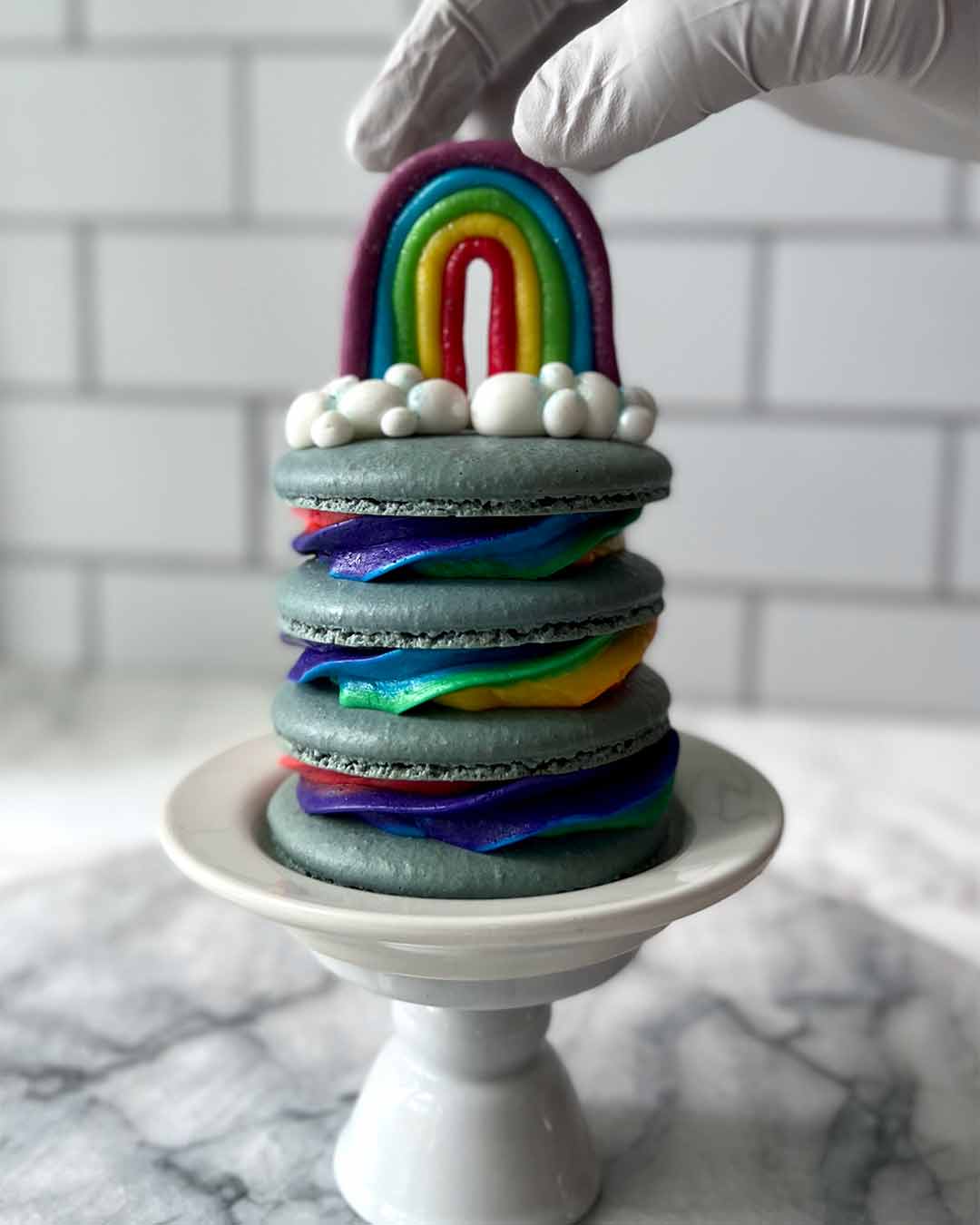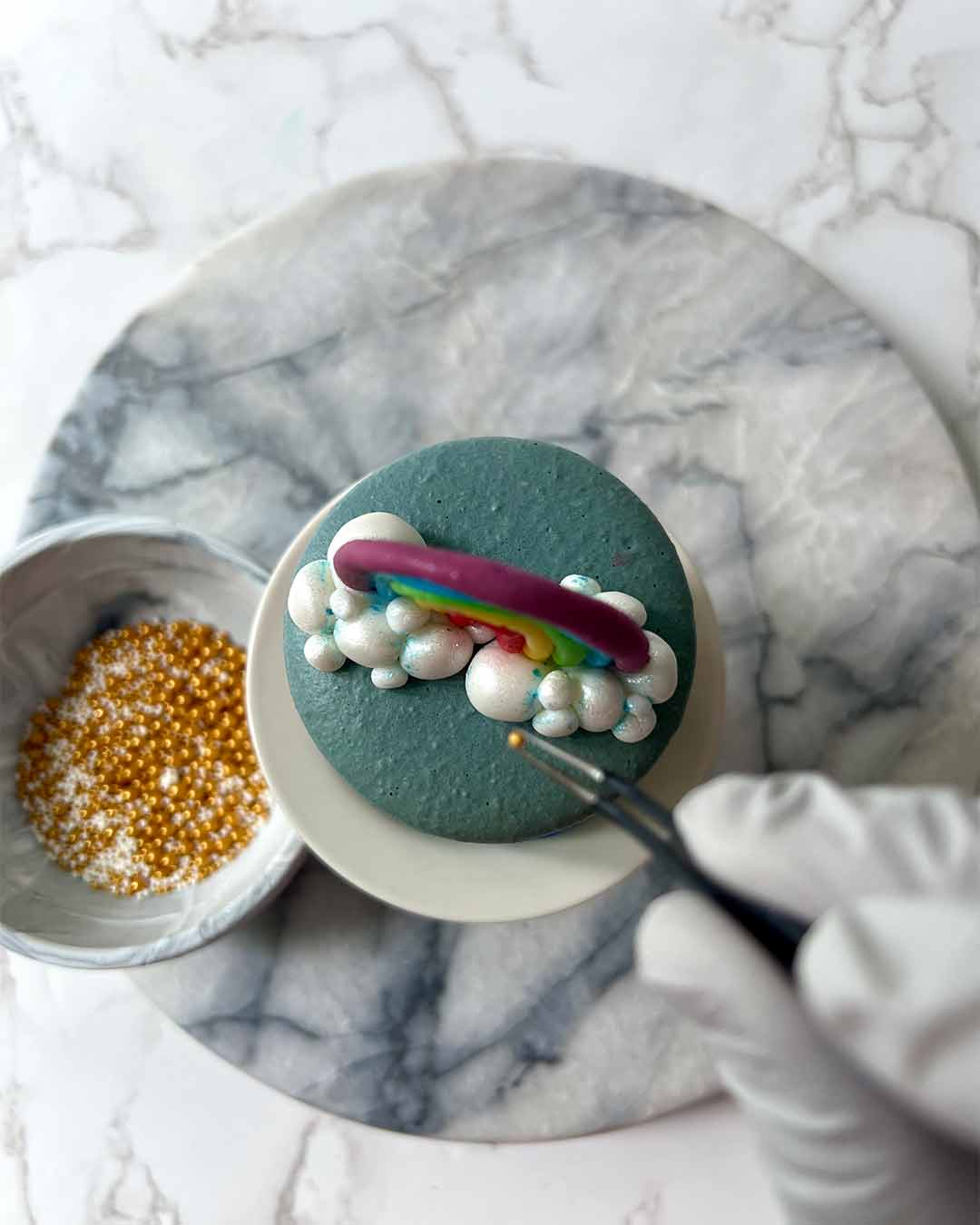 The result is a festive and colorful macaron creation that would be a perfect addition to your Pride celebrations!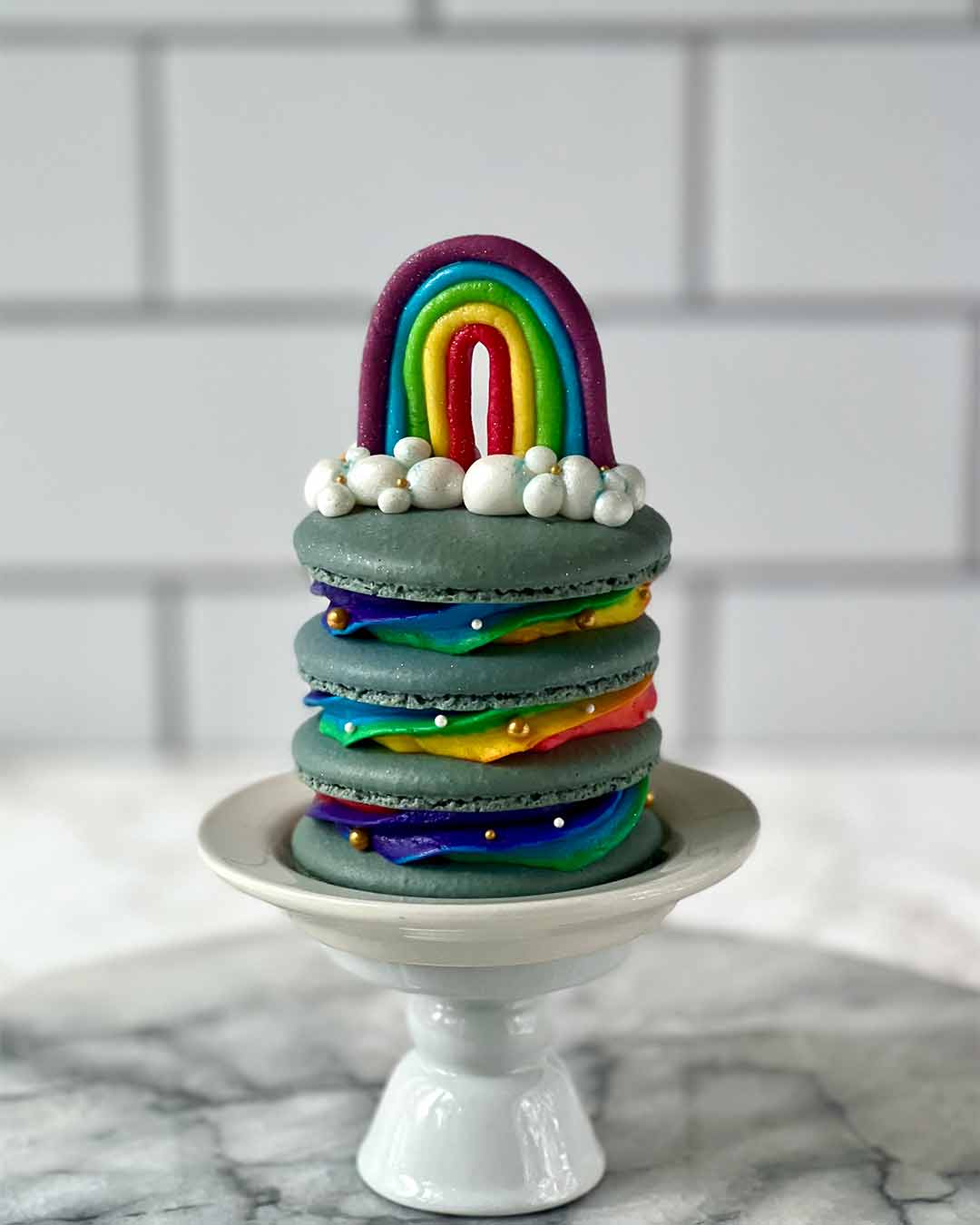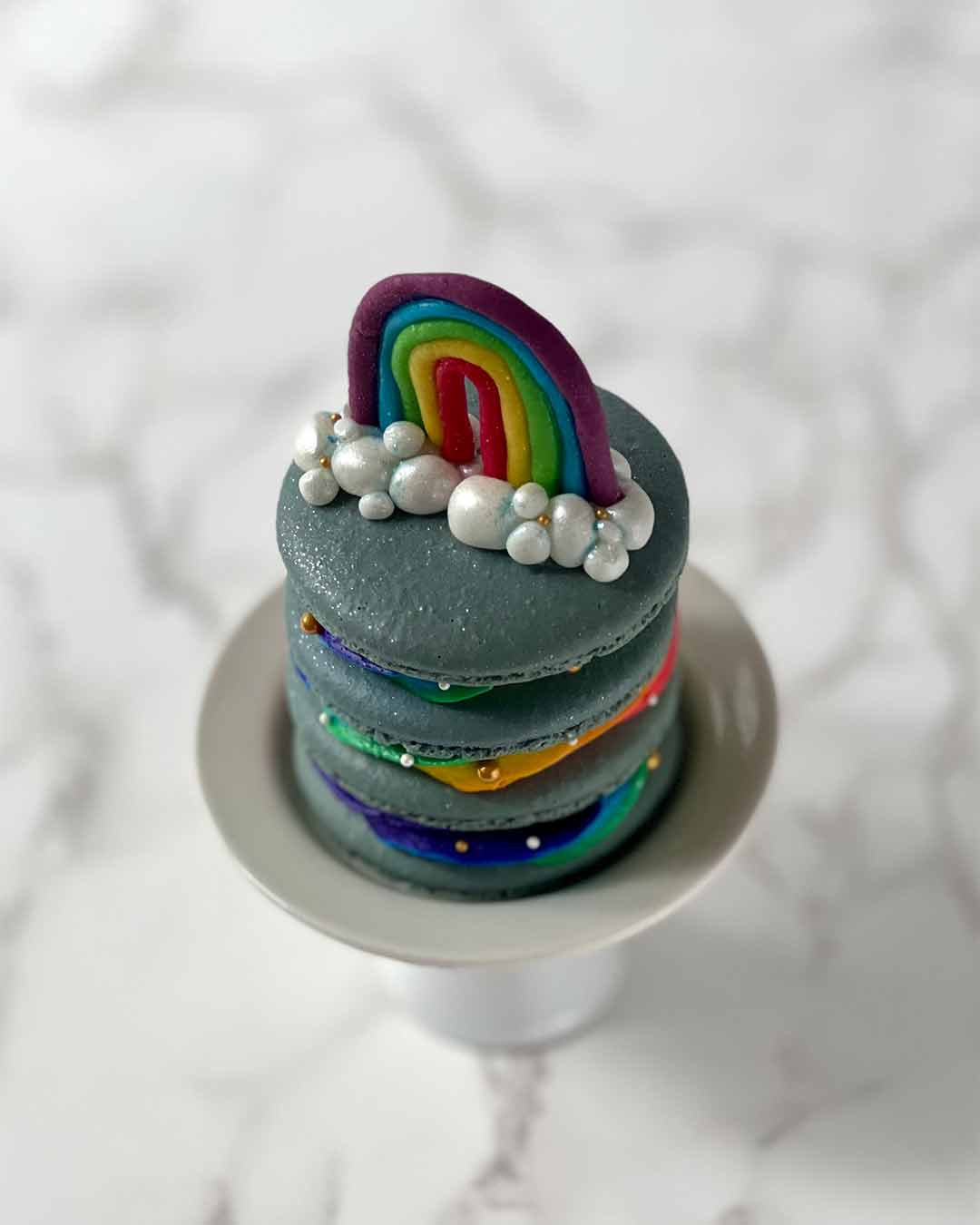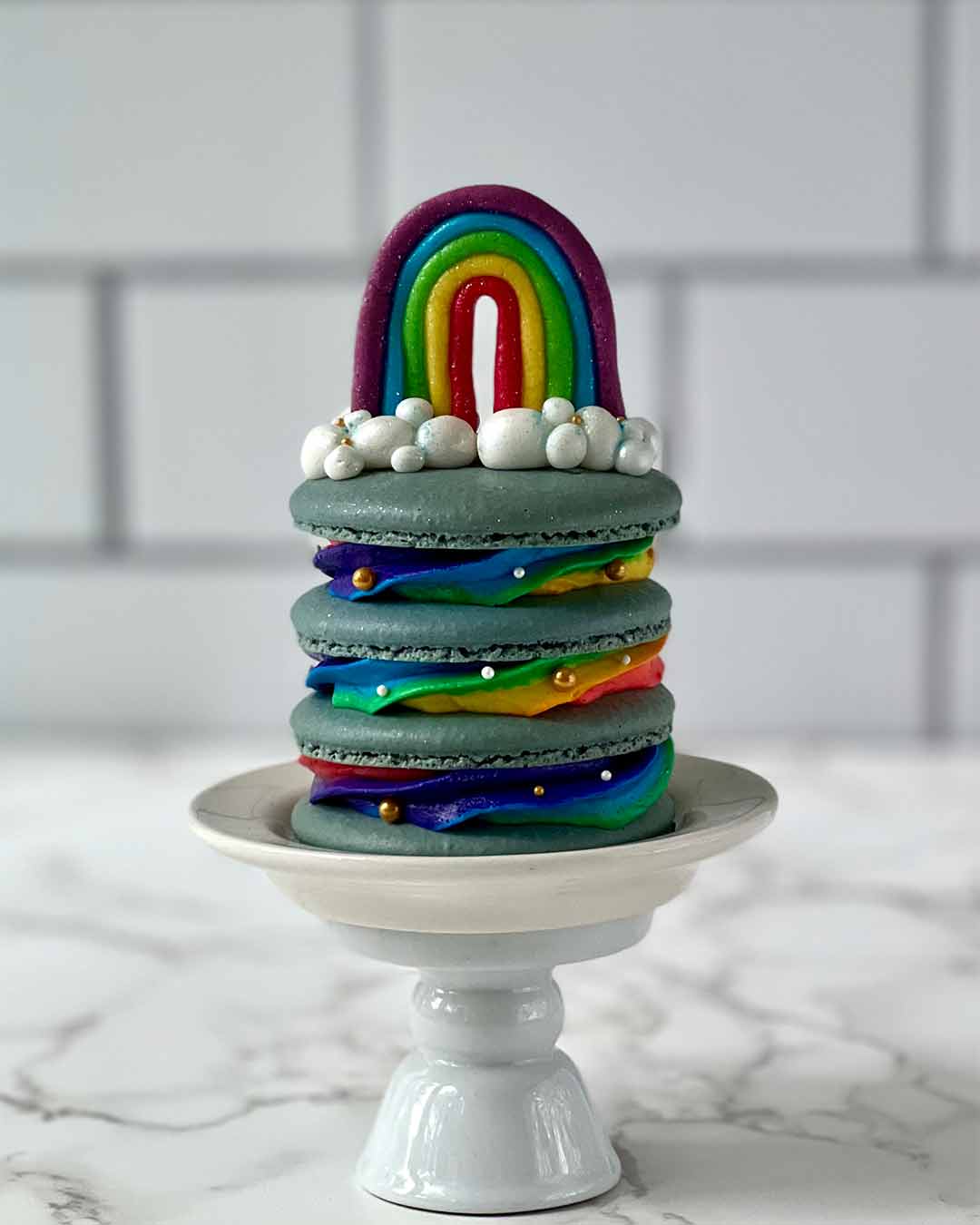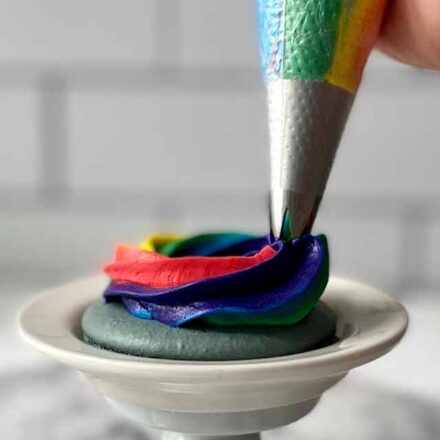 Lavender Rainbow Ermine Buttercream
Ingredients
Instructions
In a small saucepan, heat milk to a gentle boil with the lavender flowers. Turnoff the heat and let steep for 10 minutes.

Strain the lavender flowers.

Pour the milk back into the saucepan, add sugar and cornstarch, whisk until smooth.

Bring to a boil, it should thicken, strain into the bowl of a mixer and chill.

Beat mixture with paddle attachment until smooth. 

Gradually incorporate butter until smooth and emulsified.
Video
Tried this recipe?
Take a picture and tag us @WiltonCakes on Instagram