Treat your loved one to a delicious heart-shaped cake. Featuring a delicious red velvet cake recipe, this tasty treat is great for beginning bakers and decorators of all ages. Perfect for Valentine's Day, a birthday, or anytime you want to show some love to someone special!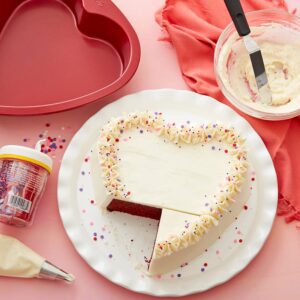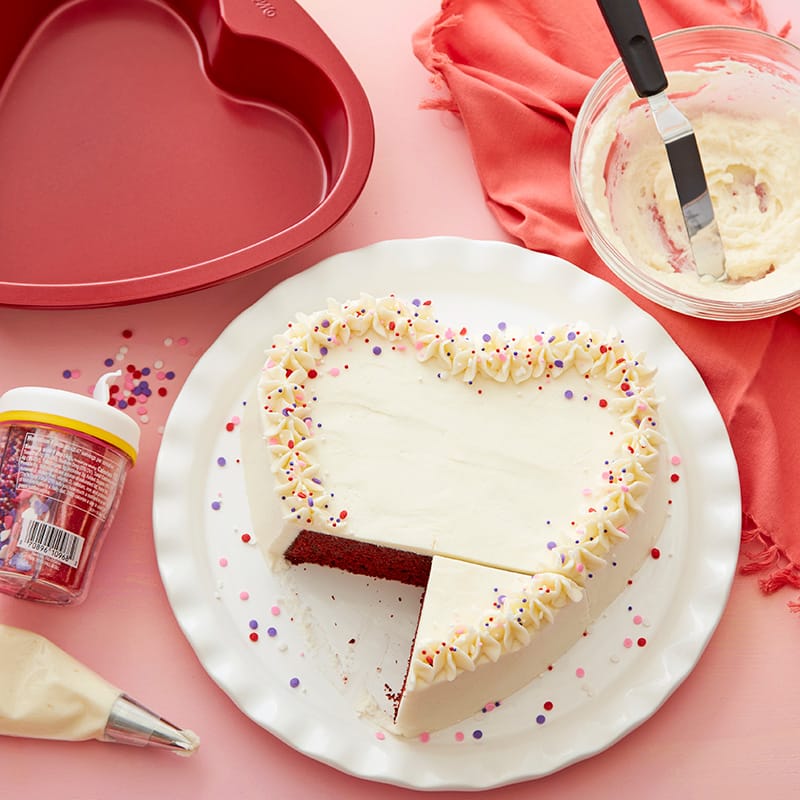 Heart-Shaped Cake
Whether you're celebrating Valentine's Day, a wedding anniversary, a birthday party or just want to shower someone with love, this heart-shaped red velvet cake is sure to be a crowd-pleaser! Made using our heart-shaped cake pan, this dessert is perfect for anyone who wants to party heart-y!
Instructions
Step 1: Prepare and Bake Cake
Prepare the red velvet cake batter following the recipe instructions. If you're using our recipe above, you will have some extra batter left over. You can make two heart-shaped cakes or use the extra batter to make some cupcakes!
Step 2: Prepare the Frosting
We're using Ermine frosting to decorate this cake. This French-inspired frosting is smooth, rich and creates a flavor that's very similar to cream cheese frosting, though it doesn't contain any cream cheese.

Prepare the Ermine or cream cheese frosting following the recipe instructions, then use the 9 in. angled spatula to ice the top and sides of your cake smooth.
Step 3: Decorate the Cake
For the top border, prepare a decorating bag with tip 1M and about a cup of the remaining frosting. Pipe stars around the top edge of the cake.

Finally, top the border with the Valentine nonpareils and confetti sprinkles from the mix.
Notes
Getting the right consistency for your buttercream frosting
Thankfully changing the consistency of your frosting is one of the easiest fixes! Our Frosting Consistency Chart makes it easy to achieve the consistency you need for your decorating project. Generally adding more liquid will thin down your frosting and confectioners' sugar will make it thicker. Doing these will also affect the taste of your frosting, so be sure to sample as you go.
Tried this recipe?
Take a picture and tag us @WiltonCakes on Instagram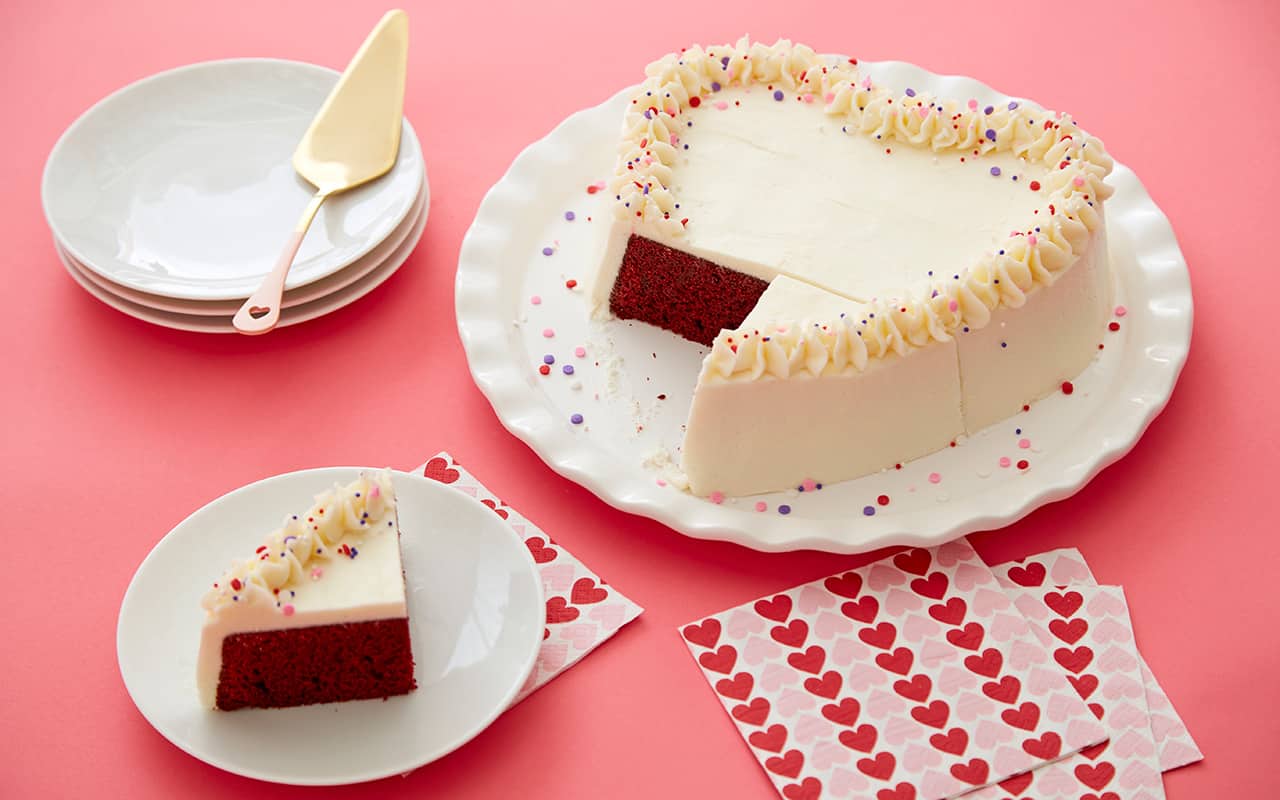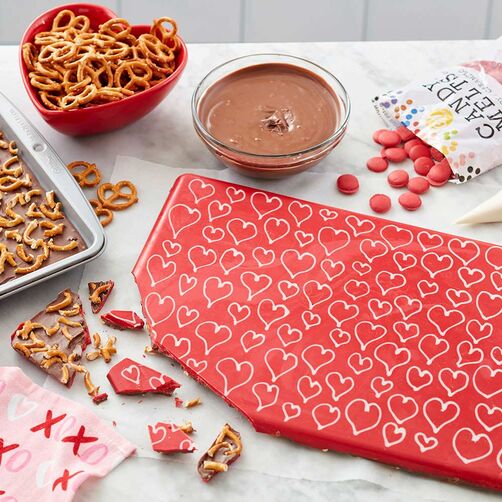 Best Valentine's Day Desserts for Sharing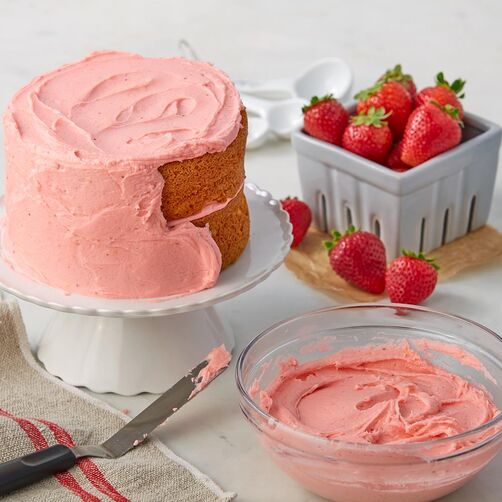 The Best Chocolate Cake Recipe from Scratch