Spring is the perfect excuse to lean into pastel-inspired, kid-friendly baking projects. We've rounded up our favorite Easter treats that you can make with your kids. There are recipes for all ages and tastes, ranging from chocolate, sprinkle-filled Easter eggs to carrot-inspired cupcakes. Don't let this holiday hop by without seizing the opportunity to make some of these fun Easter desserts for kids (and adults, too)!
1. Sprinkle-Filled Chocolate Easter Eggs
The only thing more fun than making these easy Easter treats is watching kids take that first bite. You'll see delight and surprise on their faces when colorful sprinkles reveal themselves. The Petite Easter Egg Mold makes crafting these mini chocolate eggs a spring breeze.
2. Easter Bunny Pops
The best part about these Easter treats? They're tasty and easy to make using the Wilton Bunny Butt Candy Mold. Pass out these novelty pops after an afternoon of Easter egg hunting.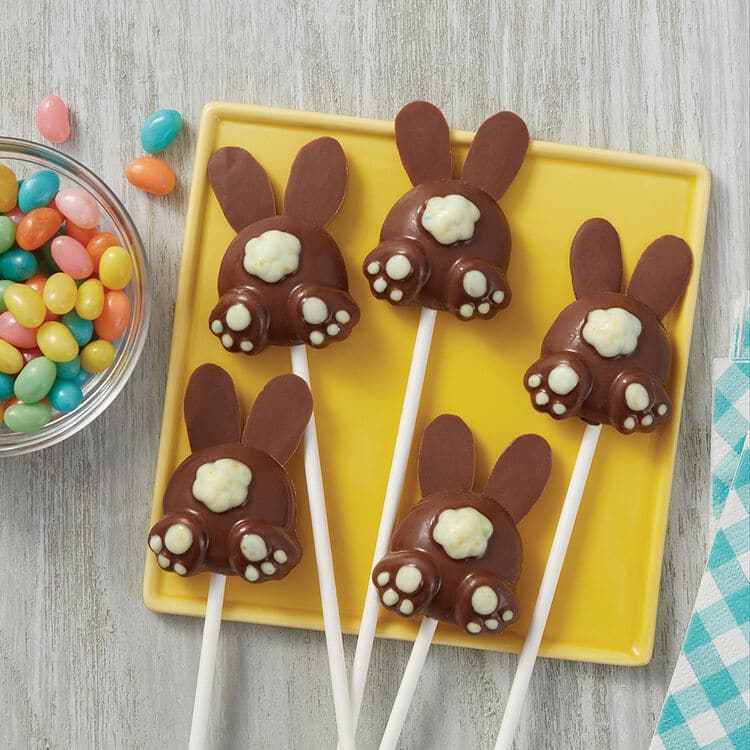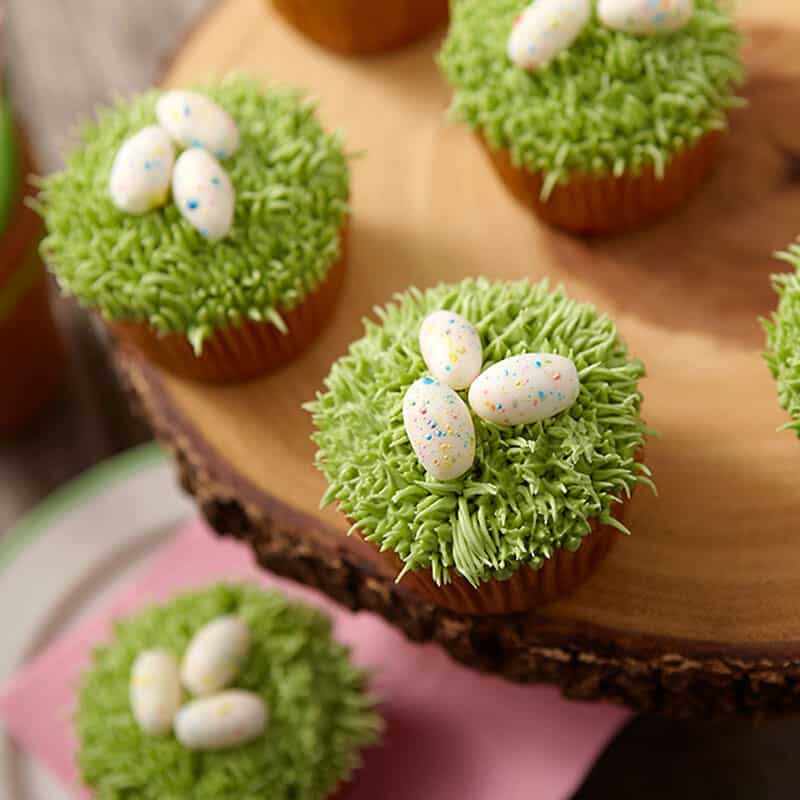 3. Easter Egg Cupcakes
No one will leave the Easter egg hunt empty-handed with these delectable cupcakes! Candy clay eggs set delicately atop pull-out frosting grass. These look almost too good to eat. Almost.
4.
Sparkly Unicorn Cookie Bars
This recipe has everything: sprinkles, rainbows, cookie bars! Brighten up a rainy afternoon by bringing these colorful layered cookie bars together. Easter treats for kids never looked so good.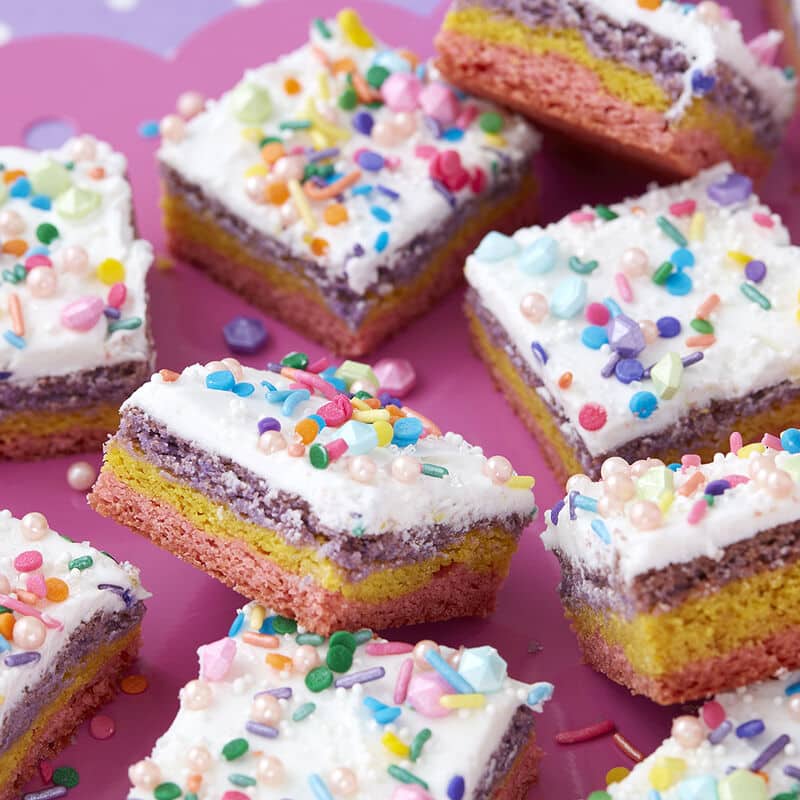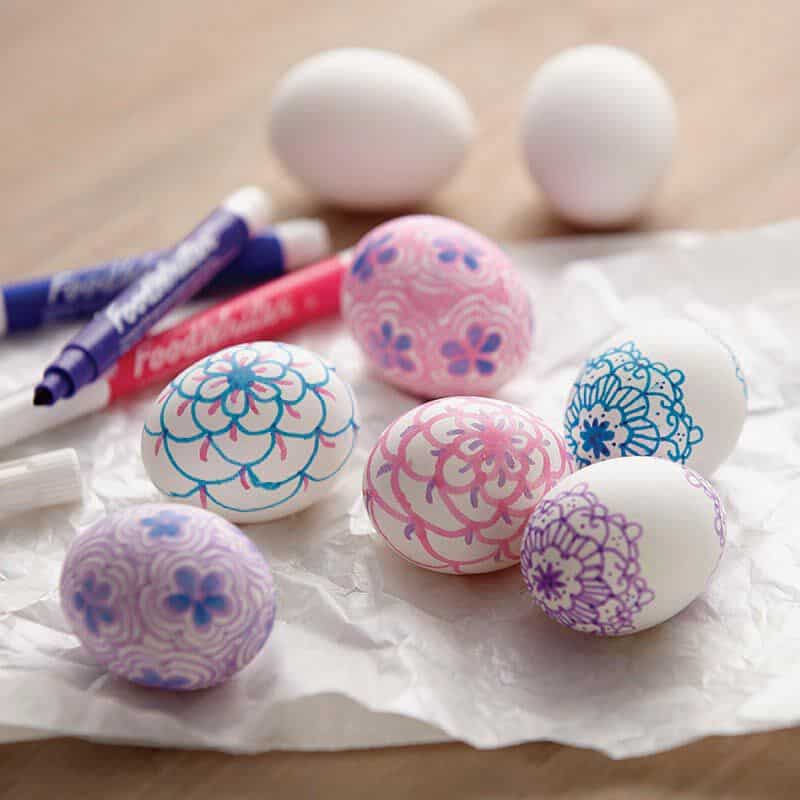 5.
FoodWriter® Easter Eggs
Got a budding artist on your hands? Give your kids the artistic freedom to draw their own designs on this year's Easter eggs. Grab your family's favorite Wilton FoodWriter® edible color markers and get to work!
6. Easter Carrot Strawberries
These Orange Candy-dipped strawberries are a great handheld treat, perfect for kids' parties. These easy, inventive treats rank among the best Easter desserts for kids for their aesthetics and deliciousness.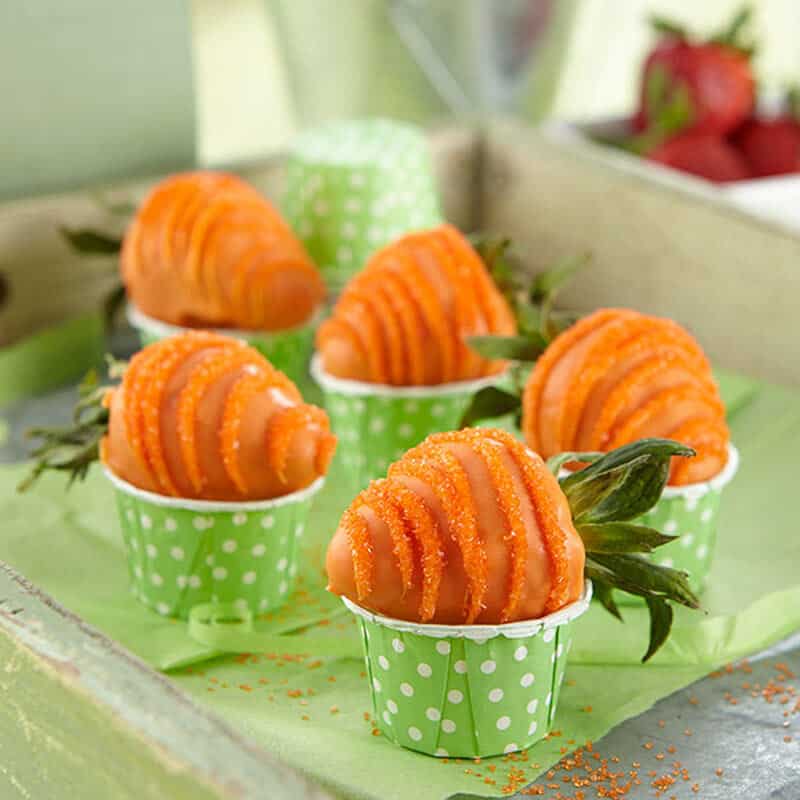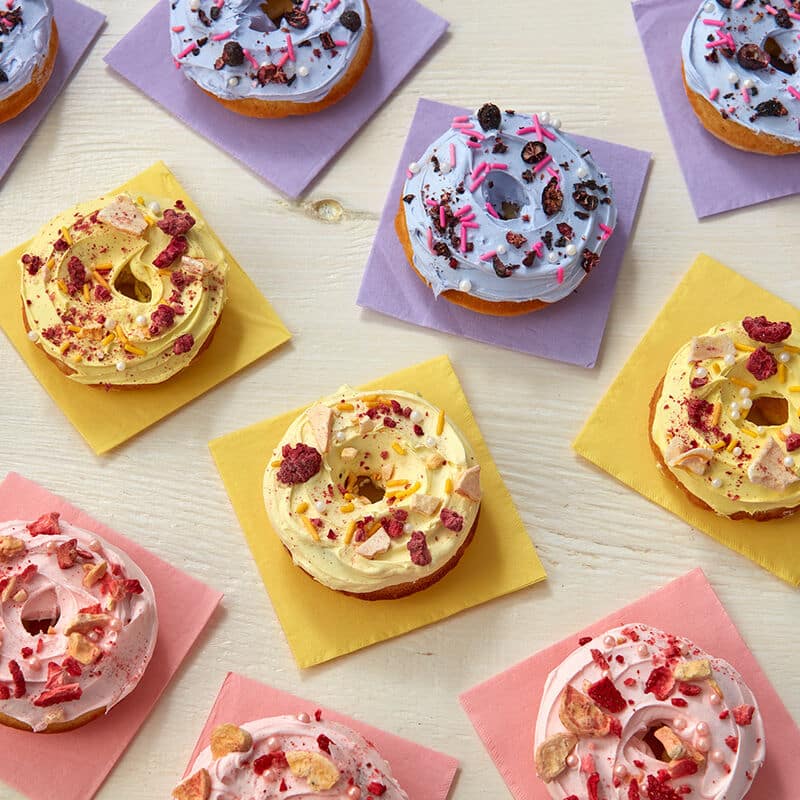 7. Fruity Spring Donuts
Kids will love getting to help bake and decorate these donuts. Freeze-dried fruits make a great decorating snack and add texture and color to the top of these pastel pastries. Plus, who doesn't love donuts? No one!
8. White Chocolate Macadamia Nut Cookies
Sometimes you need an uncomplicated classic. Buttery macadamia nuts and creamy white chocolate chips create an unforgettable flavor profile. If you need a quick win, these cookies can go from pantry to table in approximately an hour.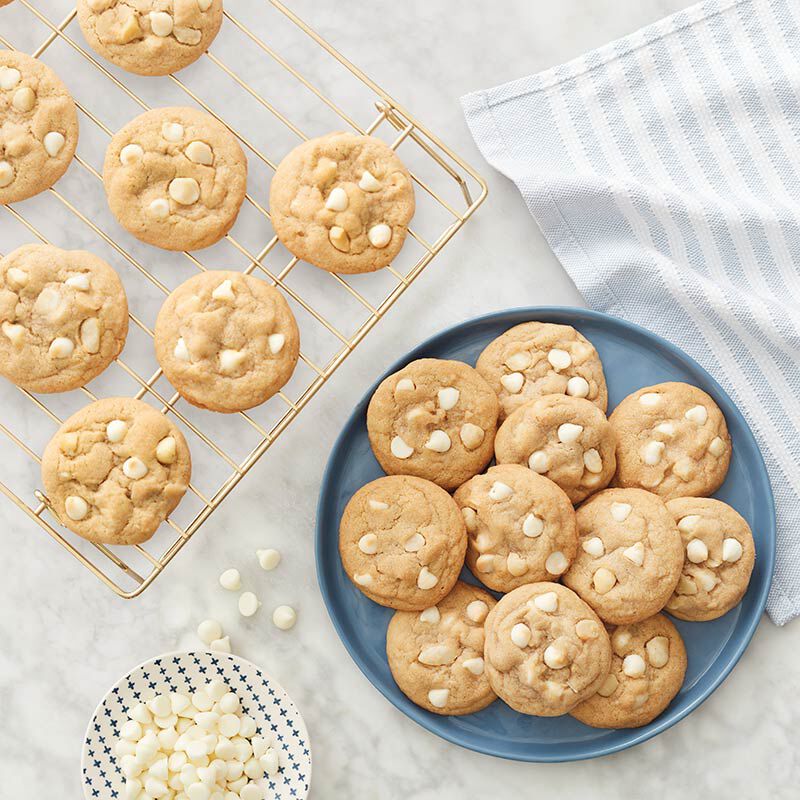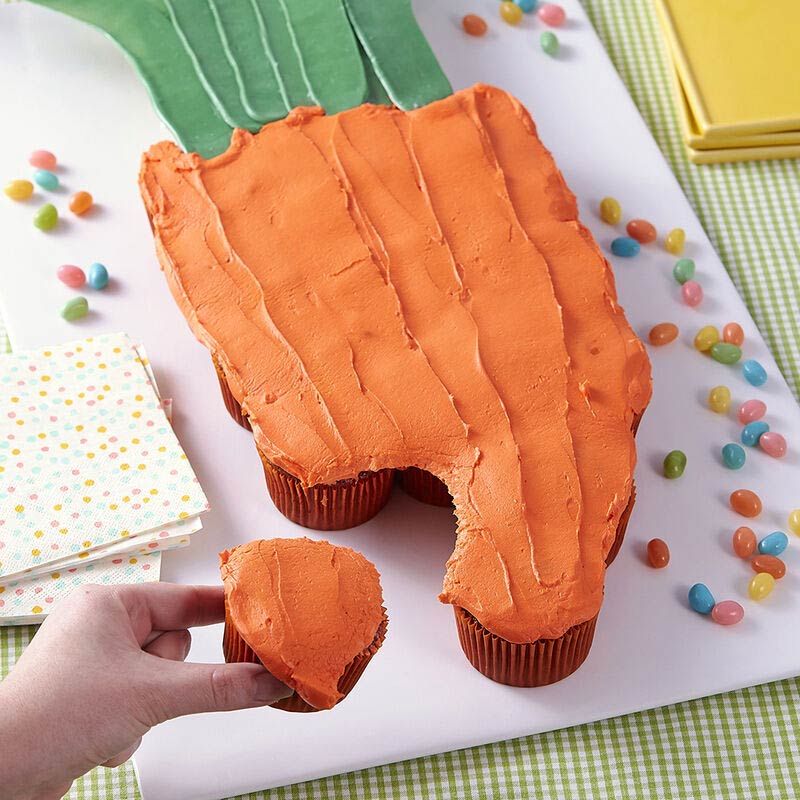 9. Carrot Cupcake Pull-Apart
Guests of all ages will love this pull-apart, grab-and-go treat. Kids will have fun helping arrange the cupcakes. Even better? This cupcake pull-apart is nearly impossible to mess up. Garnish it with some tasty jelly beans for an extra dose of sweetness!
10. Bunny Face Cookie Pops
These cookie pops are as fun to make as they are to eat. Encourage a little creativity with Wilton FoodWriter® markers and draw away from the traditional bunny face. Maybe a few bunnies have pastel whiskers or striped ears! No matter the outcome, every bunny is unique.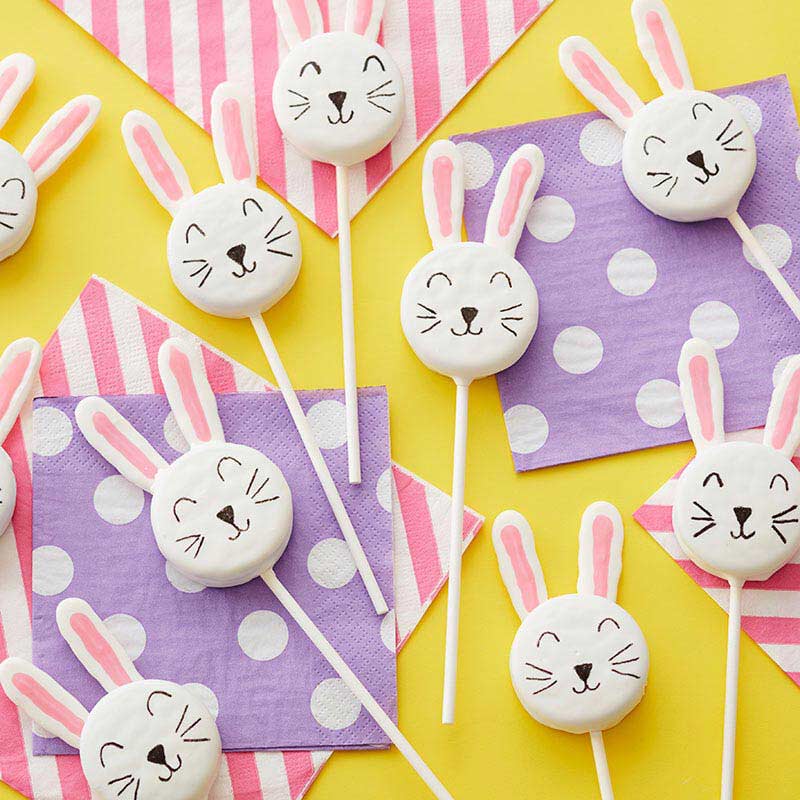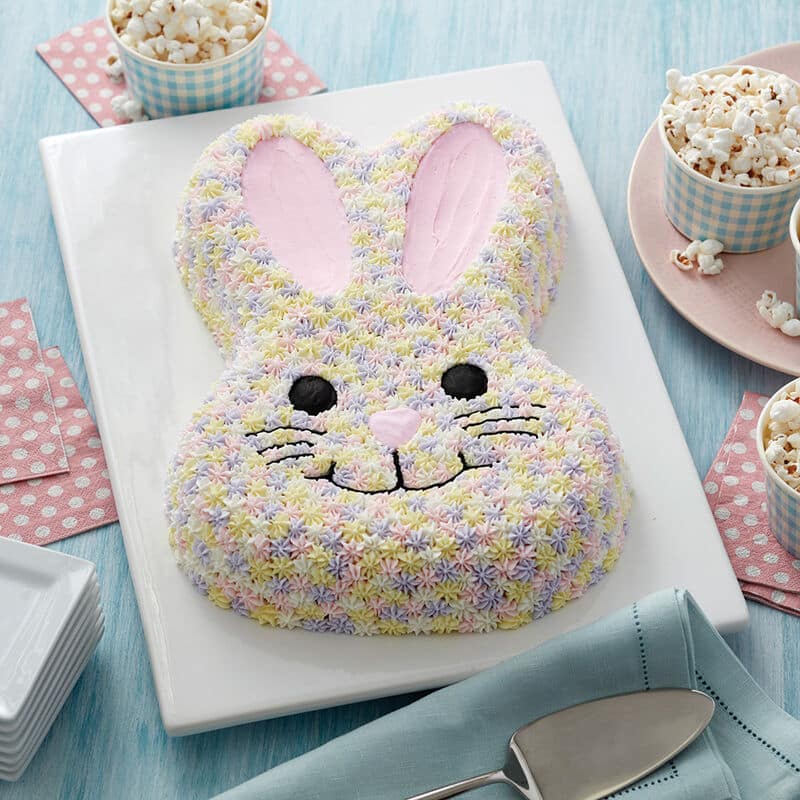 11. Pastel Bunny Cake
OK, I know what you're thinking. But this cake looks more difficult to ice than it actually is! Once you get the hang of it, you'll want to make this again and again. This pastel beauty will be the talk of the table for both Easter brunches and kids' springtime birthdays.
12. Easy Mini Carrot Cake Cupcakes
Carrot cake and buttercream frosting. Name a better pair; I'll wait! These are delicious and accessible for young kitchen helpers. Mini hands love mini cupcakes.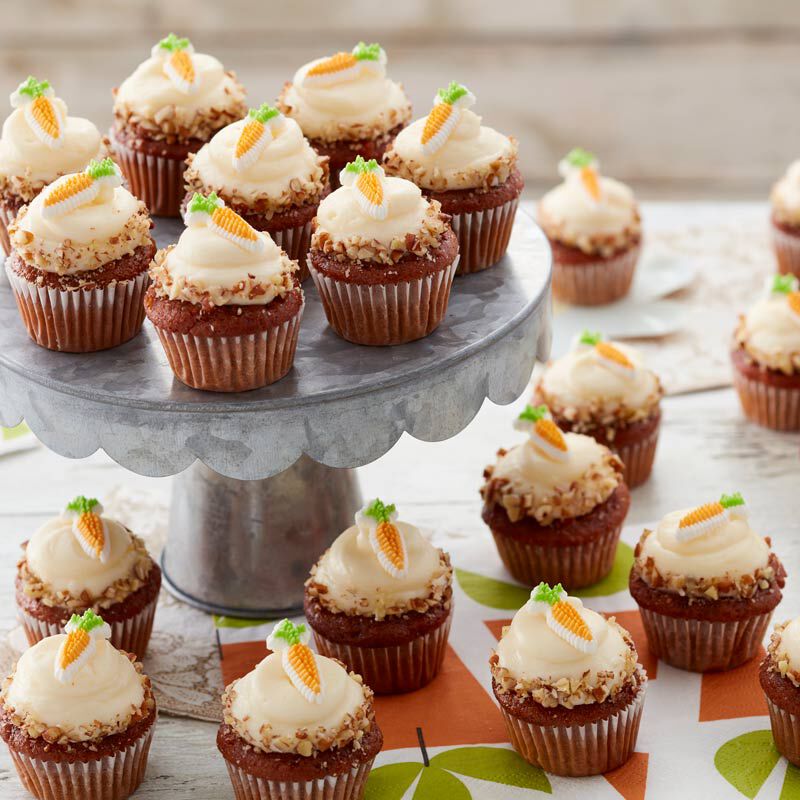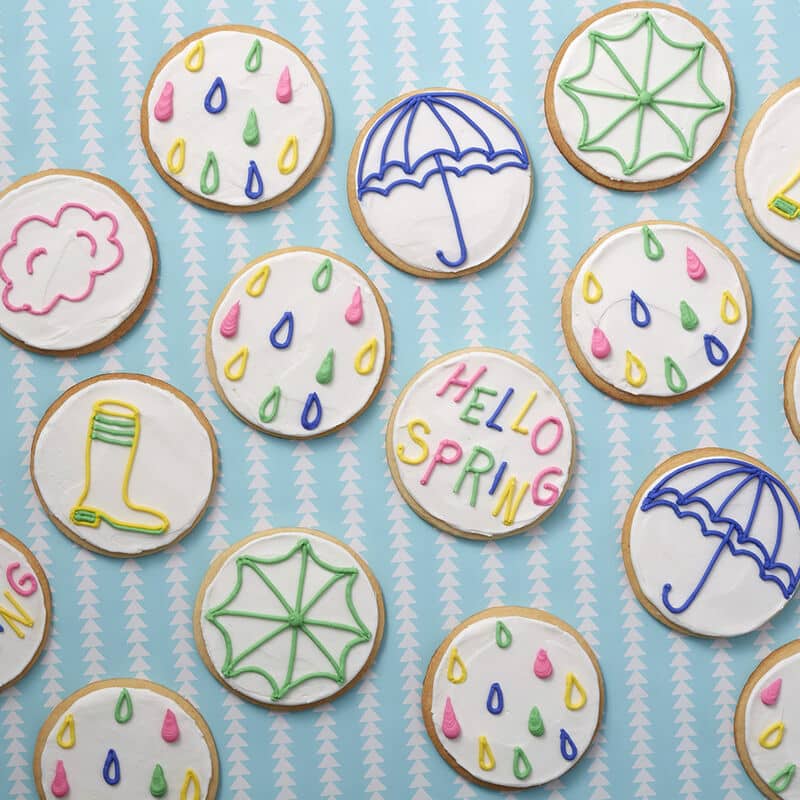 13. Spring Cookies for Kids
Cute, simple, and fun — these sugar cookies are the perfect base for colorful, spring-inspired designs. Kids can approach each cookie like a blank canvas; they can trace designs onto the cookie or freehand it.
14.
Shades of Spring Rice Cereal Treats
Is too much icing ever a bad thing? Elevate your next batch of crispy rice cereal treats with bright buttercream frosting. Mix your icing colors and grab a spatula to use as your "paintbrush." No matter how you ice it, there's no right — or wrong — way!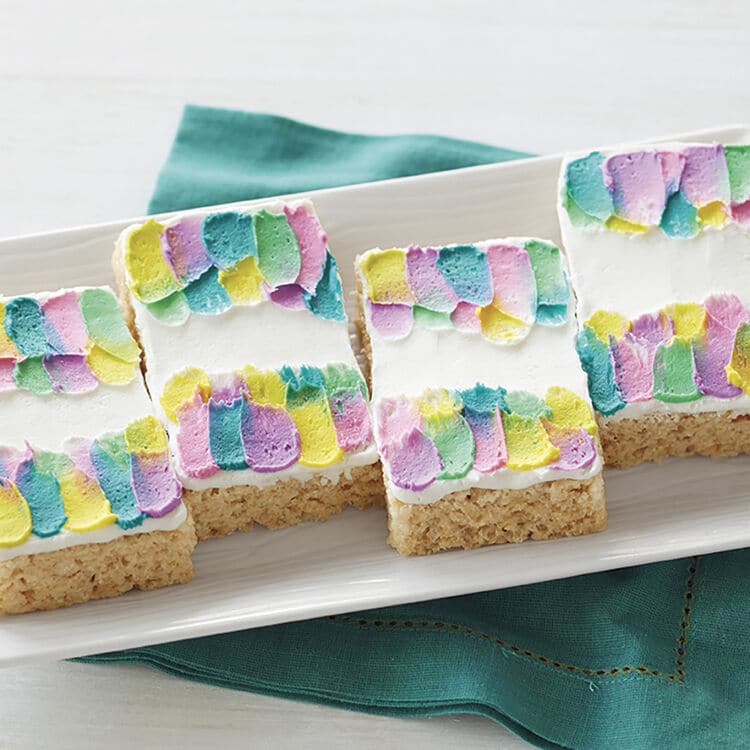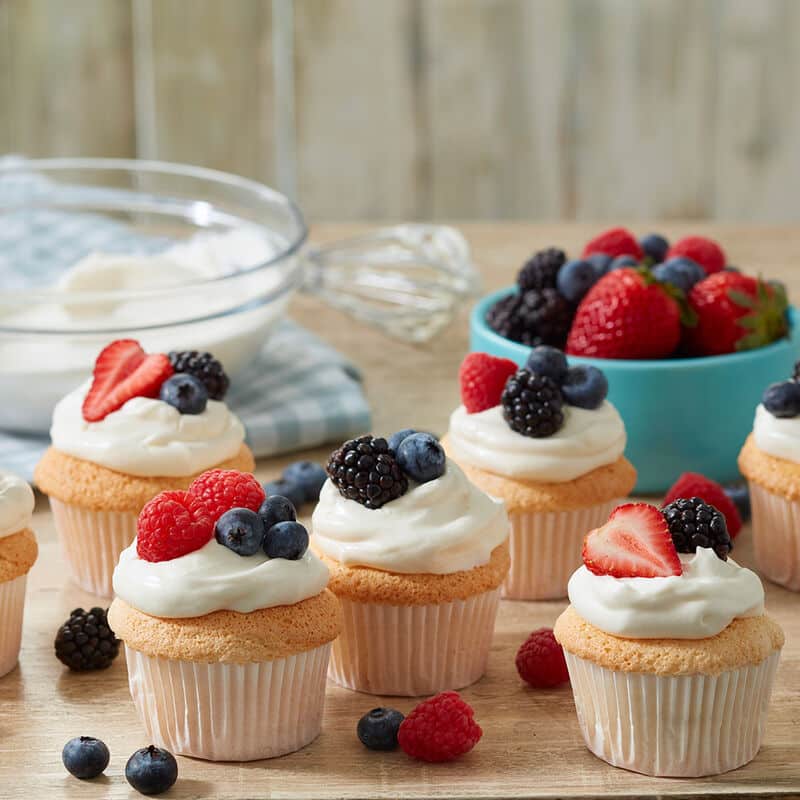 15. Angel Food Cupcakes with Fresh Berries and Whipped Crea
m
This light, airy, easy cupcake recipe is packed with flavor and accented with fresh berries. These sweets are versatile, too. They're a perfect pairing for Mother's Day brunches, backyard barbecues, bridal showers, and every event in between!
16.
Pretty in Pink Buttercream Cake
Kids will love helping personalize this treat with sprinkles. This pretty, pink-powered confection has range. Give it the limelight at your Easter brunch or take it to baby showers or bachelorette parties.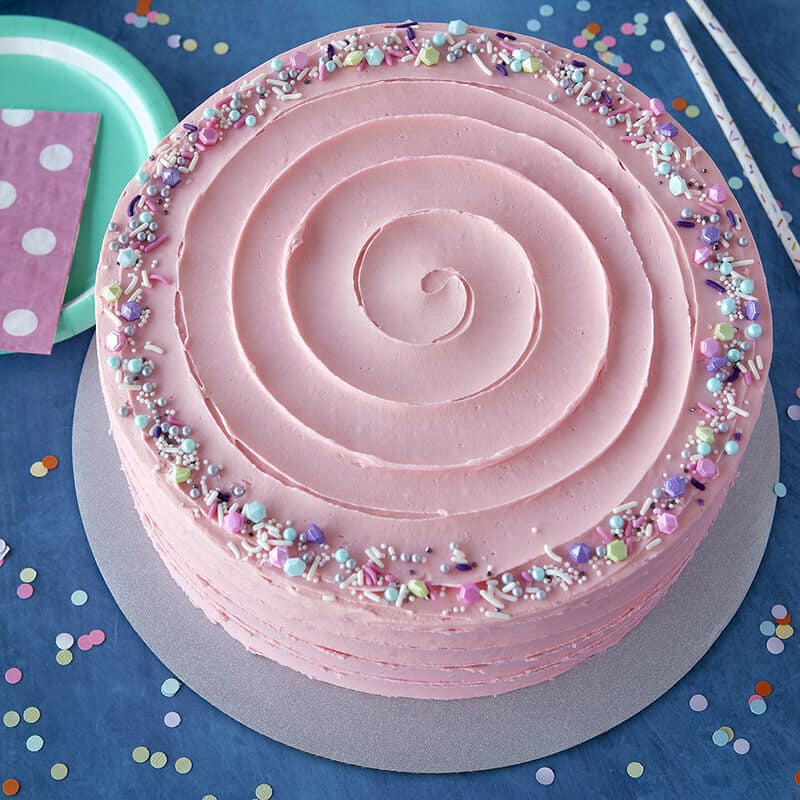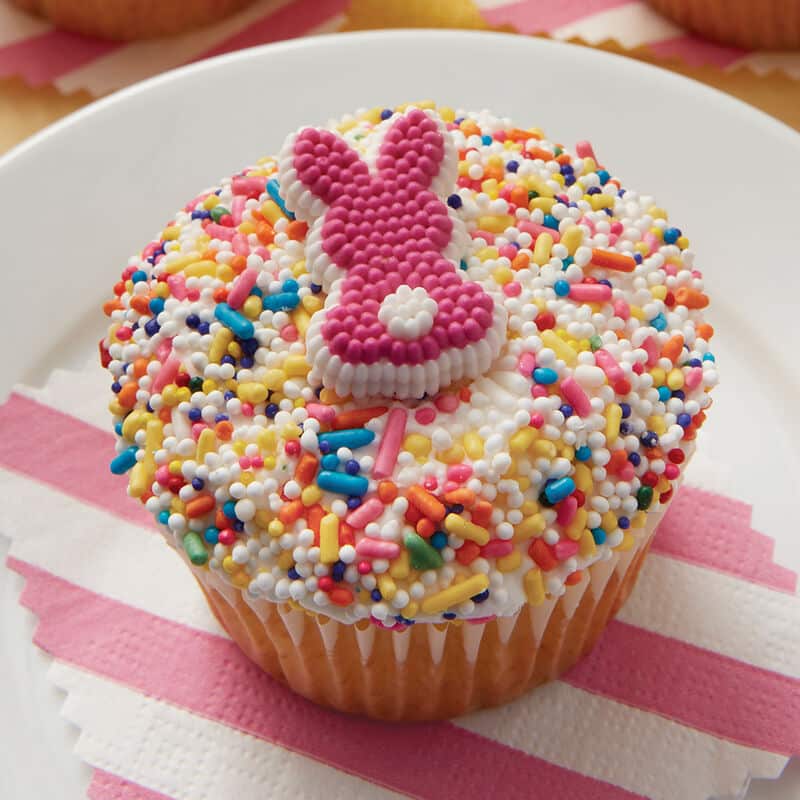 17.
Sprinkle Bunny Cupcakes
These colorful cupcakes are a fun Easter dessert that's easy to transport, making it ideal for kids' parties and family gatherings. Your kids will take pride in knowing they helped make the Easter treats people can't get enough of!
18.
Three Color Swirl Cookies
Purple, pink, and blue converge in a whimsical swirl. Don't let the swirl intimidate you! The Wilton Color Swirl 3-Color Coupler makes mastering this technique simple and straightforward. Your kids will look on in amazement as these colorful cookies come together!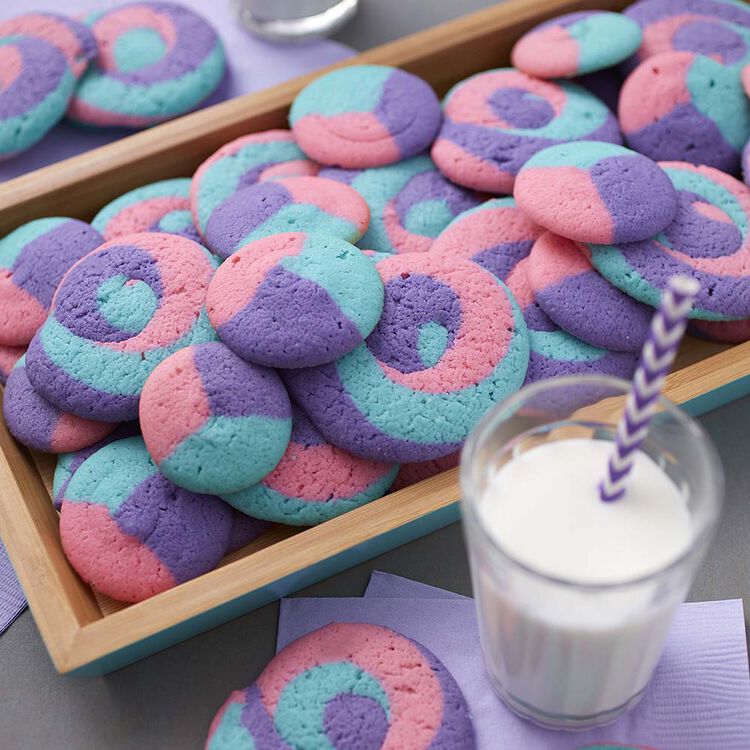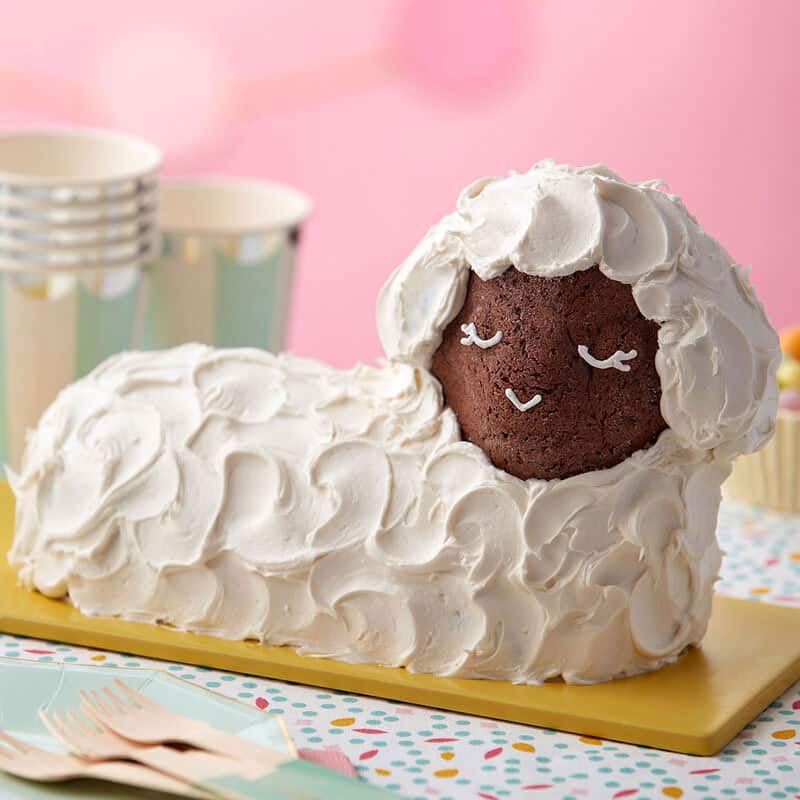 19.
Sweet Chocolate Lamb Cake
This recipe takes the cake for ideas for Easter treats. Use a Wilton Lamb Cake Pan to bake your "lamb" base. Then, use a spatula to add on the lab's coat. Take it slow and easy — but not too seriously. Have fun with it!
20.
Bright Star Cluster Cookies
These colorful confections are stunning and simple. The recipe offers flexibility and grace, as the size and color of your flowers are up to you. This is helpful if you're a beginner baker or letting kids help.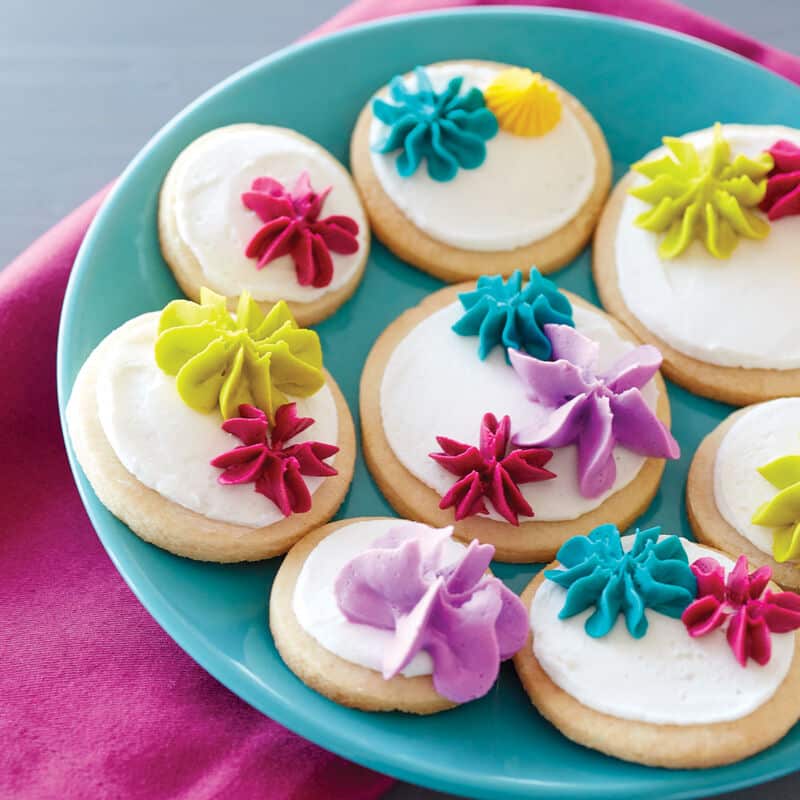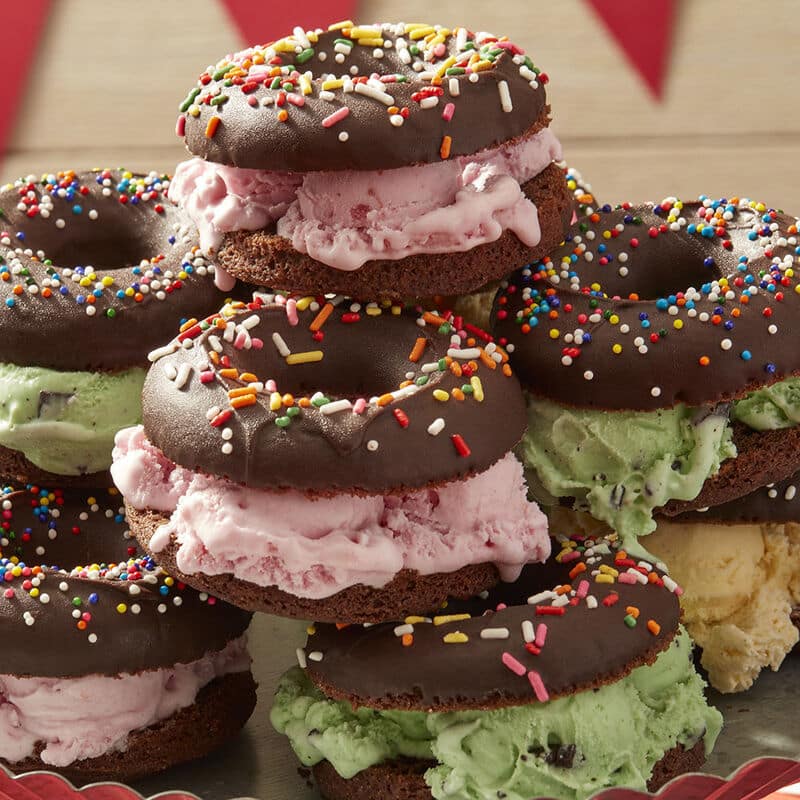 21. Chocolate Donut Ice Cream Sandwiches
Chocolate. Donut. Ice cream. What's not to love? These creamy, delicious donuts will be the hit of any Easter gathering. Your family will have so much fun making these that you'll want to bring them to summertime gatherings, too
22.
Mini Rice Cereal Donuts
Kids will love pressing deliciously sticky rice cereal into a Daily Delights mini donut pan. Level up these mini crispy donuts with an array of sprinkles.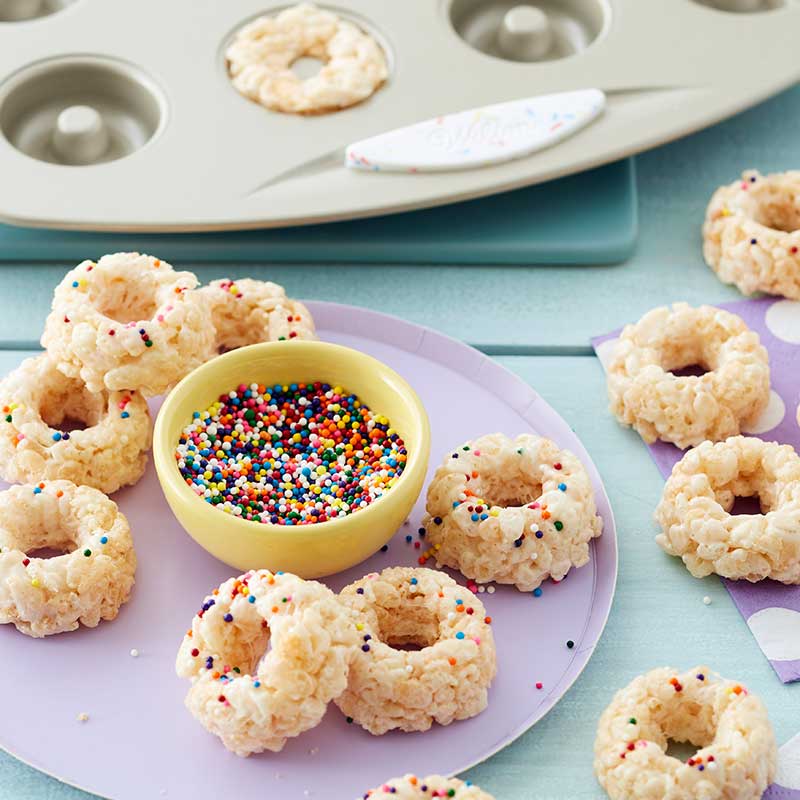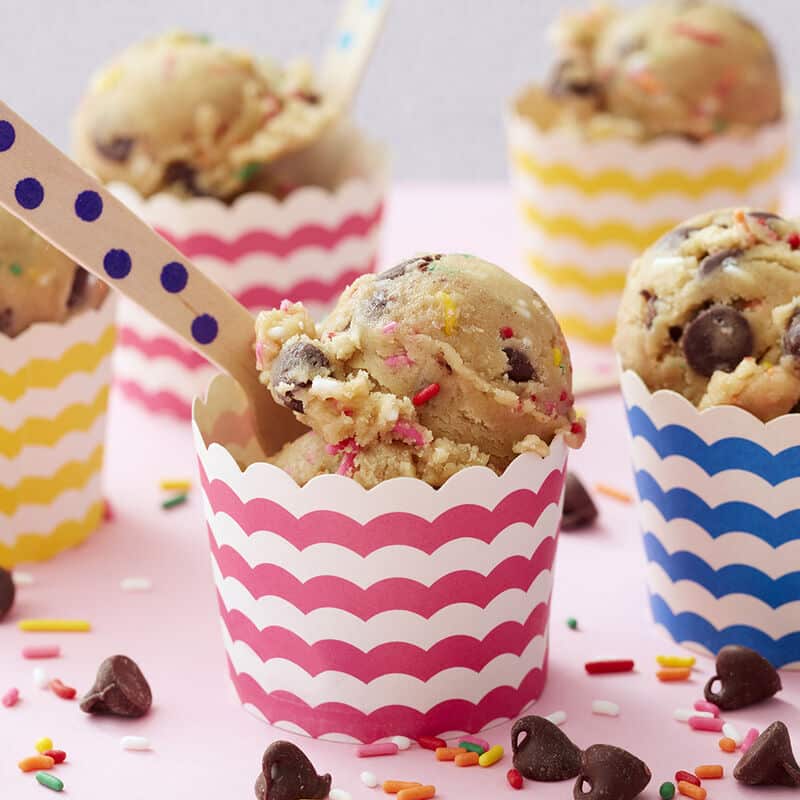 23.
Easy Edible Cookie Dough Recipe
From sprinkles to chocolate chips, there's something for everyone in this edible cookie dough recipe. Don't worry; it's egg free! Add this to the top of the list when looking for Easter desserts for kids.
24. Jelly Donut Muffins
These donut muffins are made of sugar, spice, and everything nice! Kids will be entranced with the deliciously gooey middle. Serve these versatile treats for breakfast after a springtime sleepover or take a tray to Easter brunch.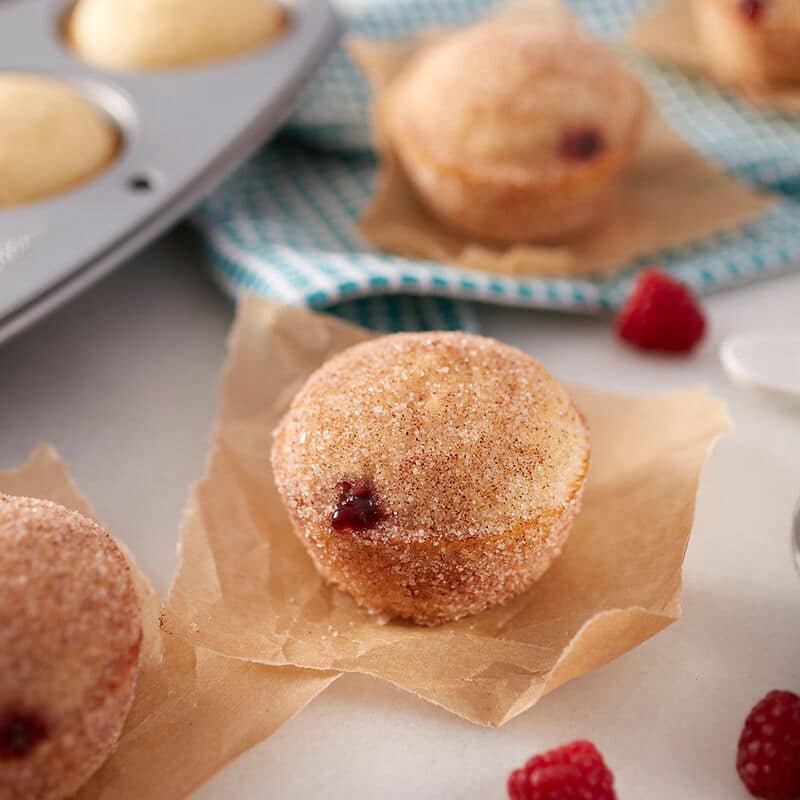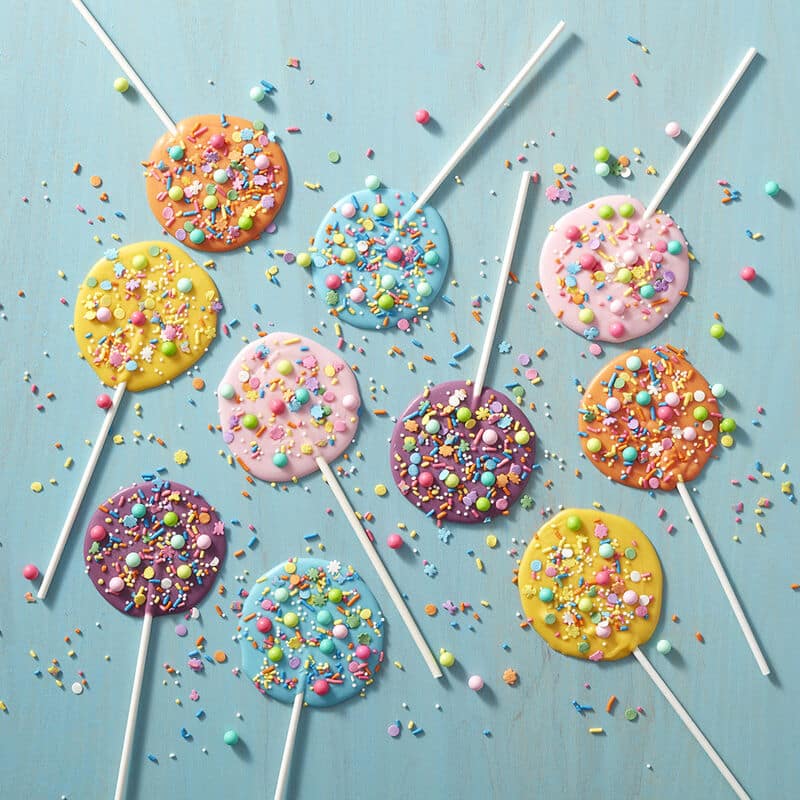 25.
Celebrate Something Sweet Pops
These pops top the list when I'm searching for Easter treat ideas. Save these for the end of your Easter baking endeavors; they're a great way to use up any Candy Melts or sprinkles that might be lying around from previous projects and if you finish them early enough you could even add them to your Easter baskets!
26. Candy Easter Egg Cupcakes
These pastel colored cupcakes topped with cute candy Easter eggs and made using Candy Melts Candy.These  pastel beauties will be a hit with your kids.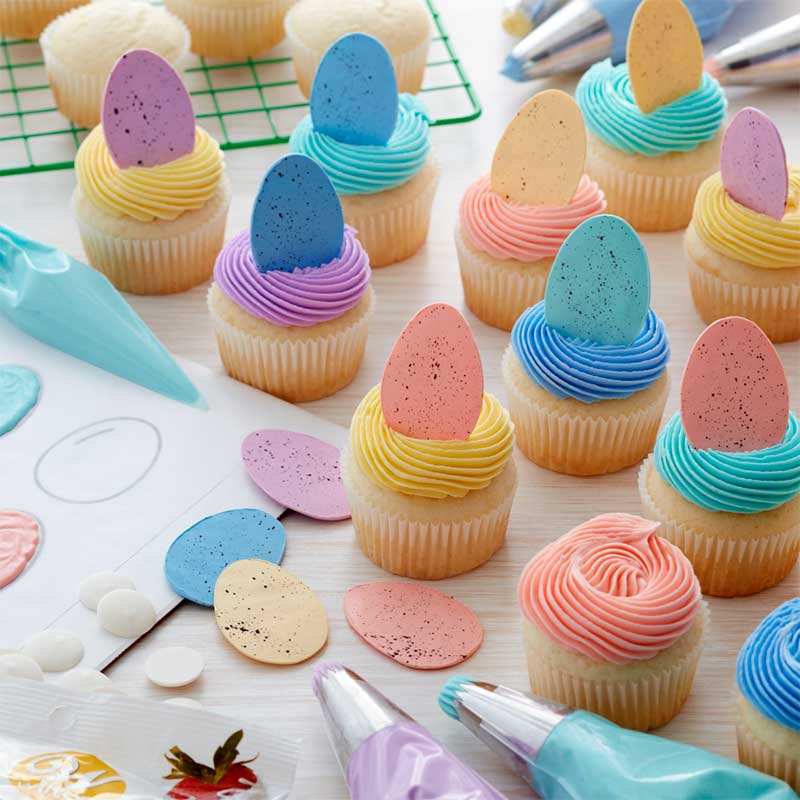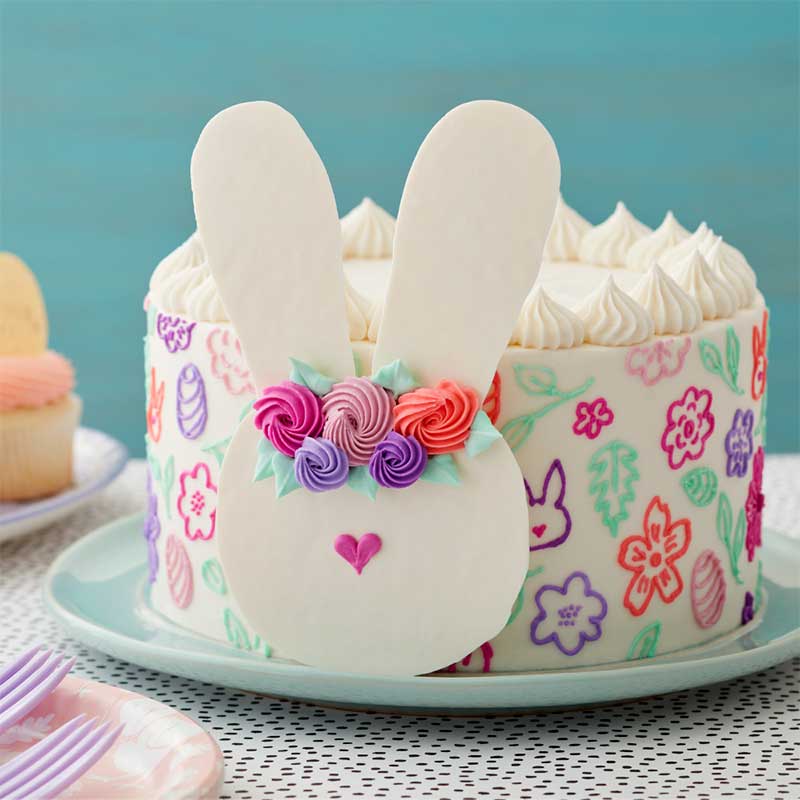 27. Easter Bunny Buttercream Cake
Kids will love decorating this adorable Easter Bunny Cake with cute flowers and a fun candy Easter bunny.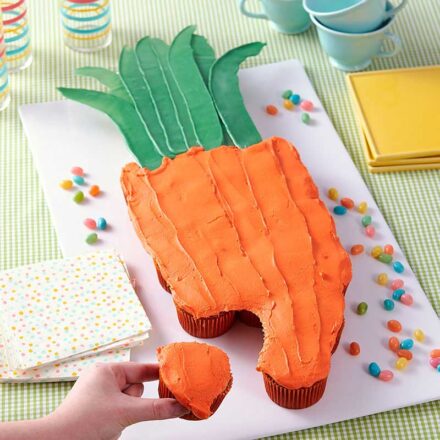 27 Easter Treats to Make with Your Kids
We've rounded up 27 of our favorite Easter treats that you can make with your kids. There are recipes for all ages and tastes, ranging from chocolate, sprinkle-filled Easter eggs to carrot-inspired cupcakes. Don't let this holiday hop by without seizing the opportunity to make some of these cute Easter desserts.
Tried this recipe?
Take a picture and tag us @WiltonCakes on Instagram