Hop to it! These easy Easter desserts feature all the fun colors and flavors of the season. From simple lamb cakes to elegant macarons, these Easter dessert ideas have something for every-bunny!
Decorated with pastel pink, teal, yellow and purple icing, this Watercolor Bunny Cake is a bright and fun way to finish your Easter meal.
Forget decorating Easter eggs – put those cake decorating tools to work with this Easter Fault Line cake! Featuring bunnies, chicks, eggs and a rainbow of pastel swirls, this Easter Fault Line Cake is certainly a showstopper.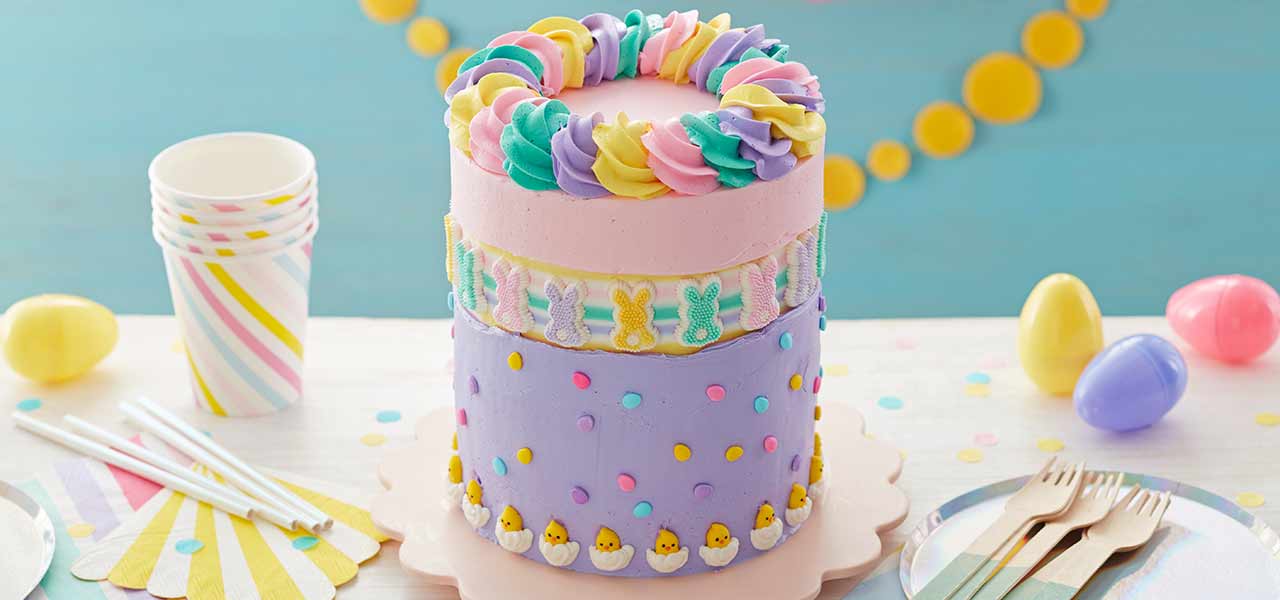 Featuring fun Easter candies and colors, this sweet spring cake uses the star fill-in technique to create jumbo jellybeans. A few tip 1M swirls and some pastel jimmies help put the perfect finishing touch on this Easter dessert.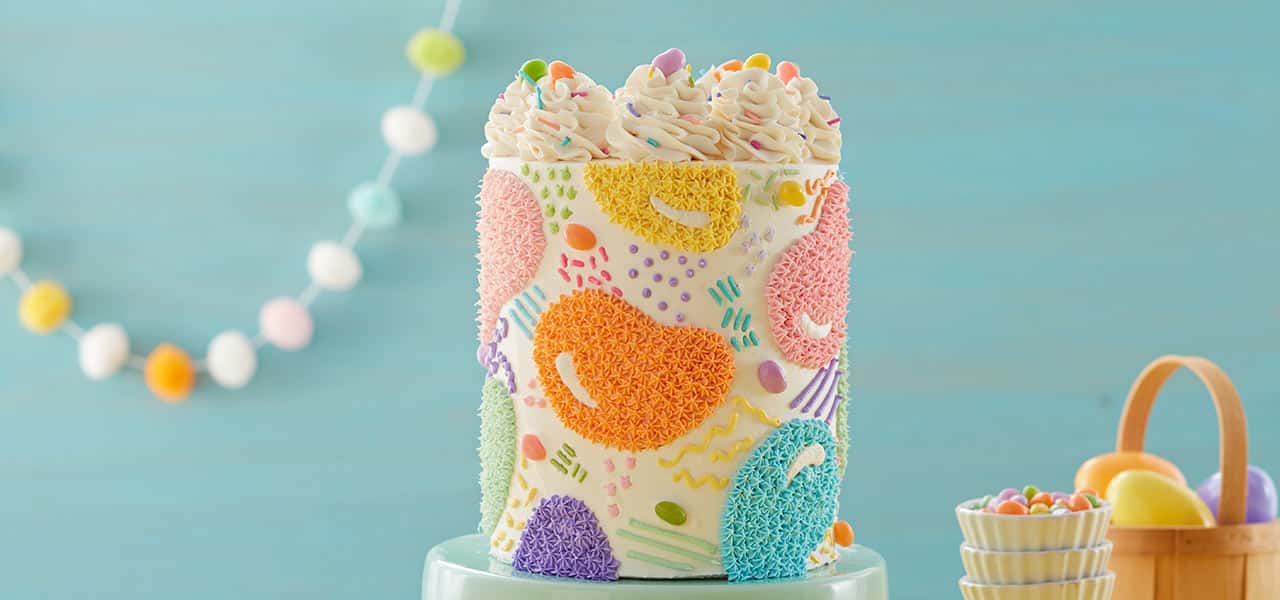 No Easter dinner is complete without a lamb cake! Made using our Lamb Cake Pan and your favorite chocolate cake recipe, this lamb cake is decorated with a creamy white buttercream frosting for fluffy decoration.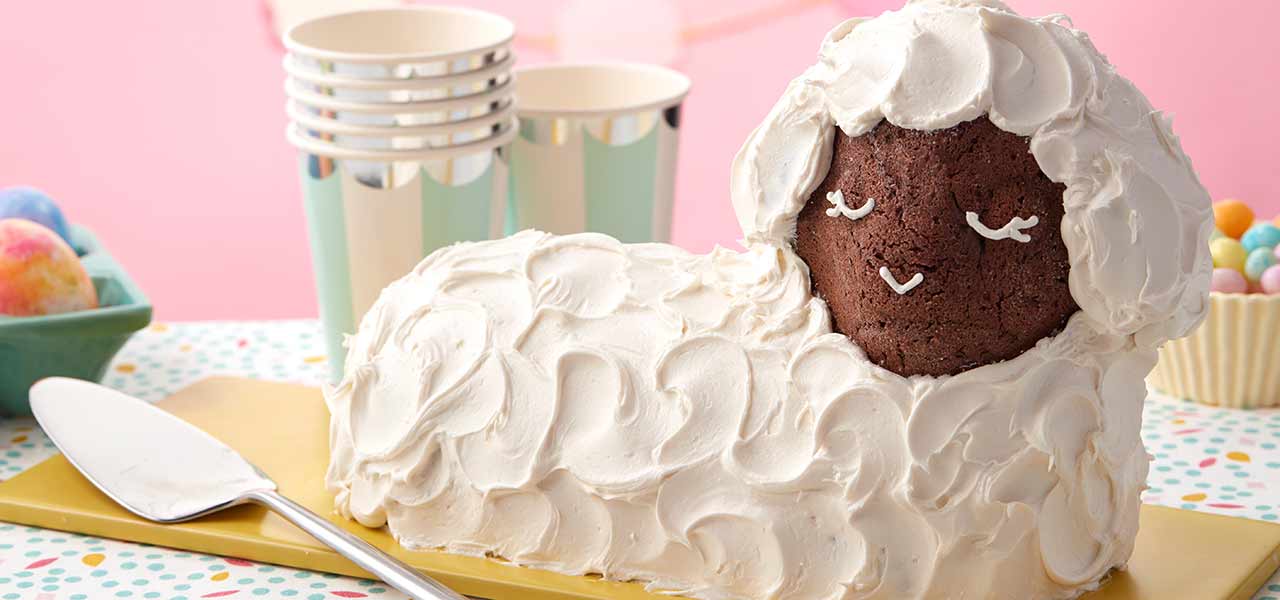 Decorated with homemade macarons and your favorite store-bought chocolate eggs, this Pastel Macaron Cake is sure to satisfy your sweet tooth.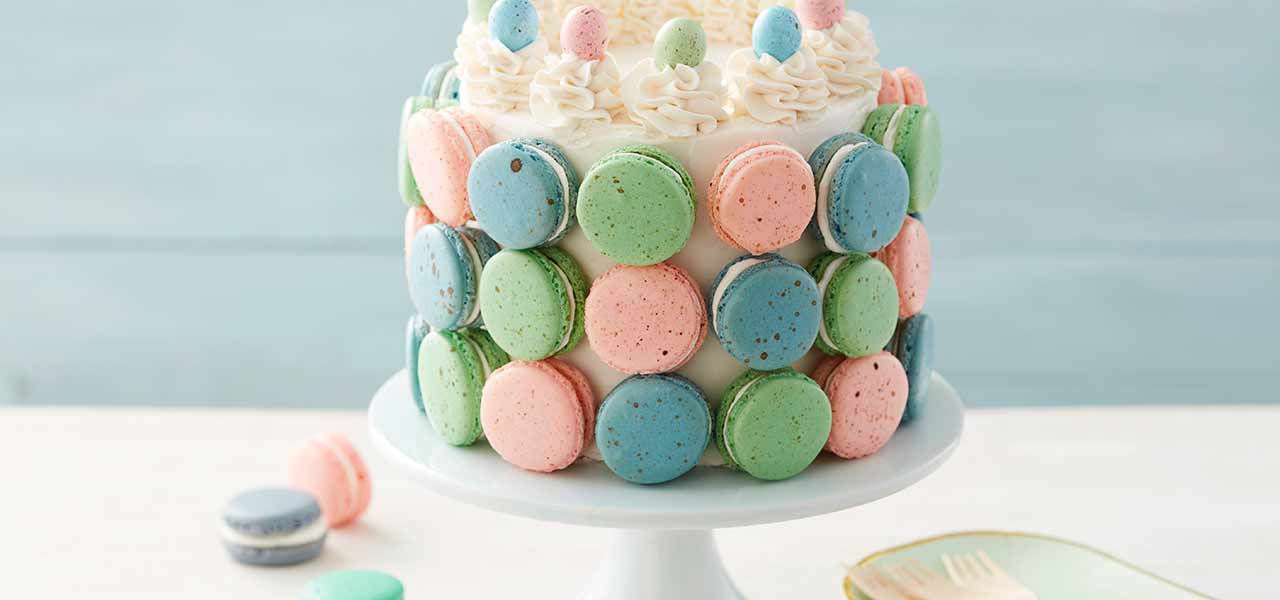 Elegant is easy with these Blooming Embroidered Cupcakes. Made to look like lacy decorations, these cupcakes use a set of fondant cutters to help outline the flowers. Then fill in the designs with small lines for a beautiful treat everyone will love.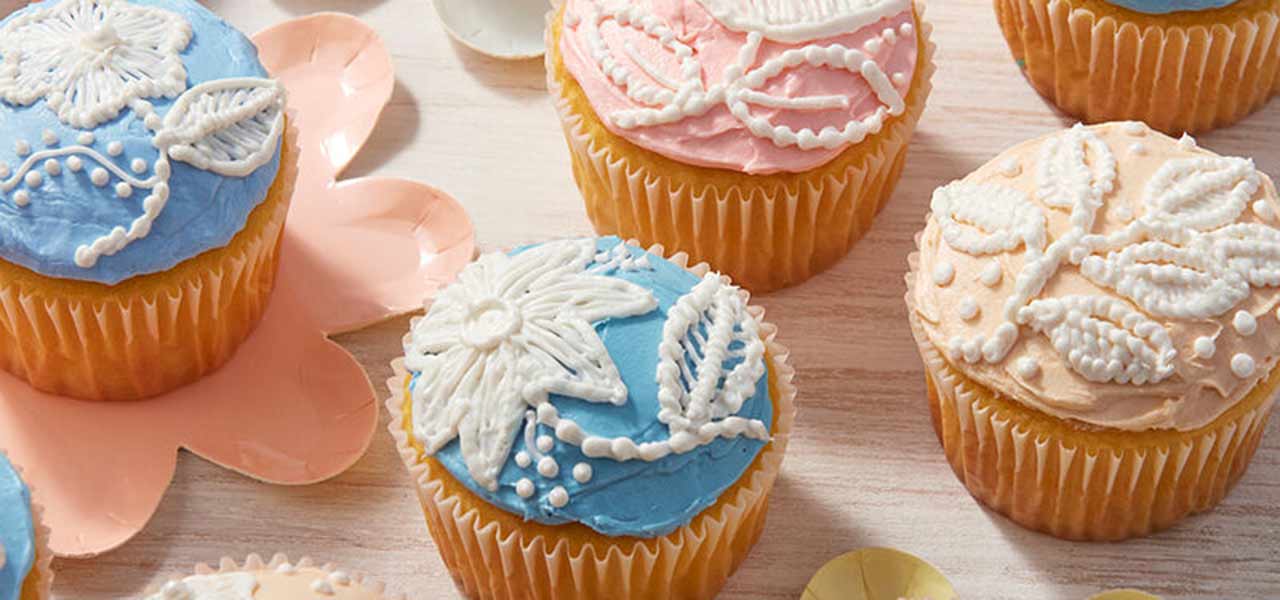 Looking for more Easter ideas?  Check out our other Easter blog posts:
What's your favorite treat to make for Easter dessert? Let us know in the comments below, or post a picture on Instagram and tag us@wiltoncakes