Picnic desserts are a sweet ending to any outdoor outing. Bake your best classic cake or decadent delicacy for your next gathering, whether you're headed to a backyard barbecue or parkside picnic. We've rounded up several recipes that are delicious — and easily transportable for the occasion.
1. Strawberry Rhubarb Pie
This palette-pleasing pie's buttery, flaky crust and cool strawberry filling quickly make it a summer staple perfect for picnics or backyard barbecues. For something a little extra, add orange zest and cinnamon.
2. Classic White Cake Recipe
This cake is a welcomed sight on any picnic dessert table. Nearly everyone will love its fluffy texture and light vanilla flavor. Also, this versatile cake is the ideal foundation to test out a colorful frosting or jam-infused filling. Grab two Wilton 8-inch Aluminum Round Cake Pans to make a two-layer delight.
3. Soft Sugar Cookie
Thanks to a cake-like batter, these cookies keep a soft, cakey consistency after baking. Top these cookies to your liking with your favorite frosting and assorted Jimmies. Bake a batch of these for your next picnic!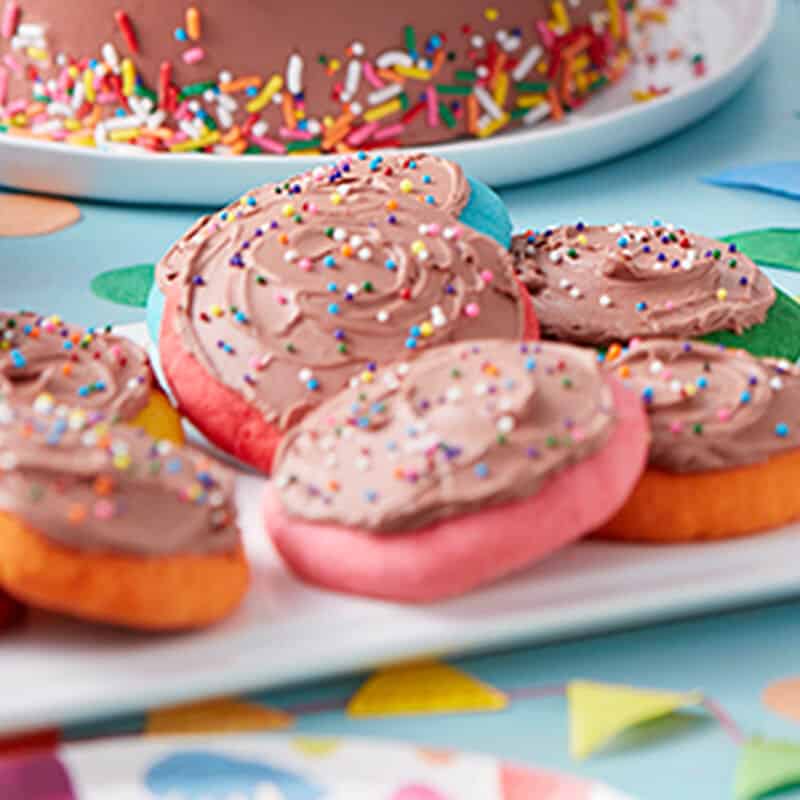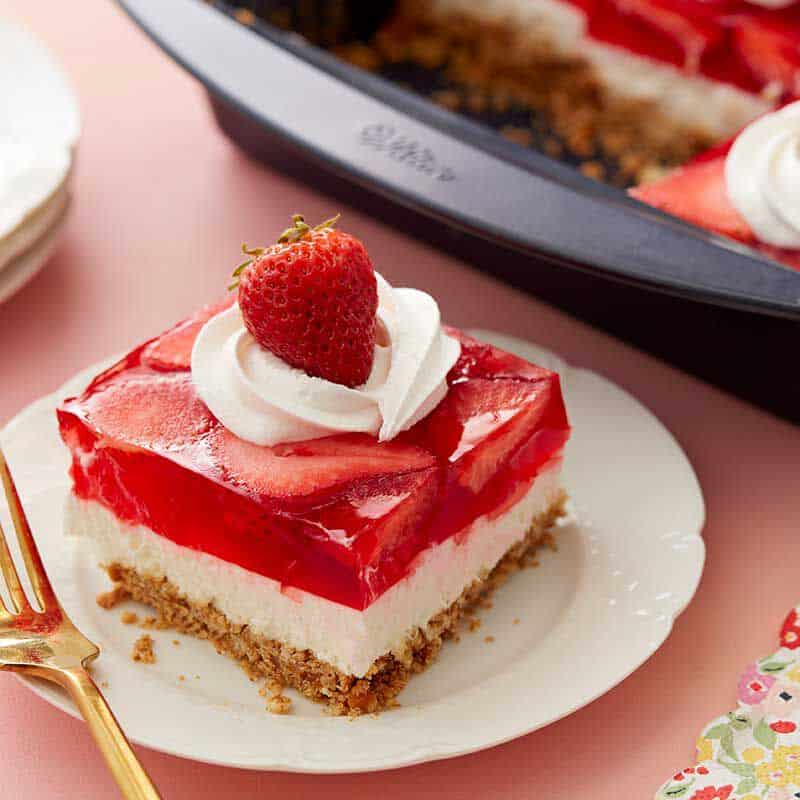 4. Easy Strawberry Pretzel Dessert
A buttery pretzel base layered with softened cream cheese and strawberry-flavored gelatin make this throwback the perfect choice for outdoor fun. Sliced strawberries suspended in gelatin give this dessert an artful look and tasty texture
5. Vegan Pink Lemonade Cupcakes
These pretty-in-pink sweet treats are an excellent surprise for guests who have dietary restrictions. But they're so delicious that everyone will be reaching for one! Garnish these dainty cakes with a fresh lemon slice.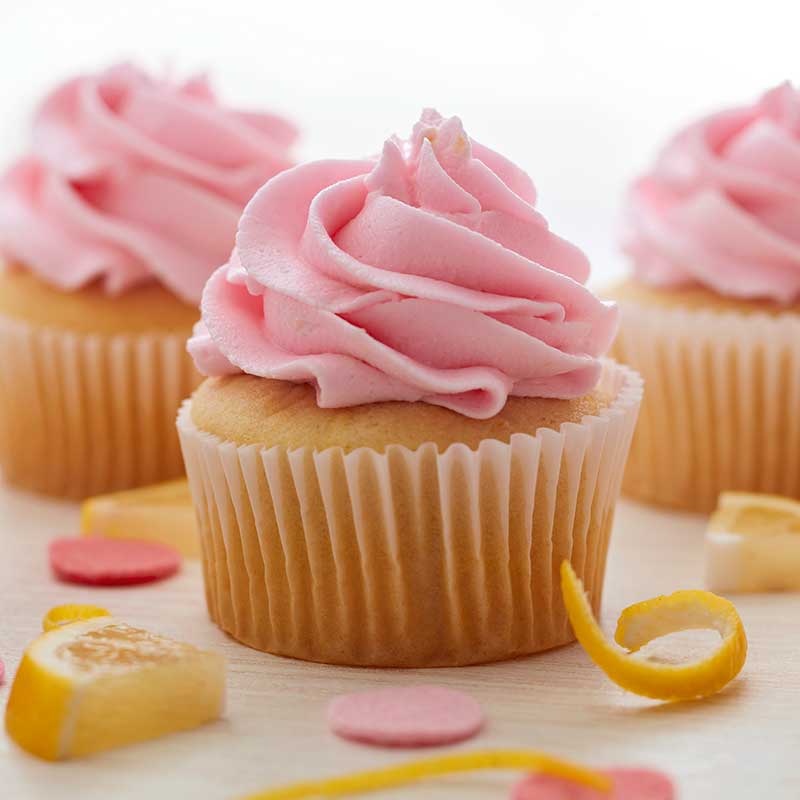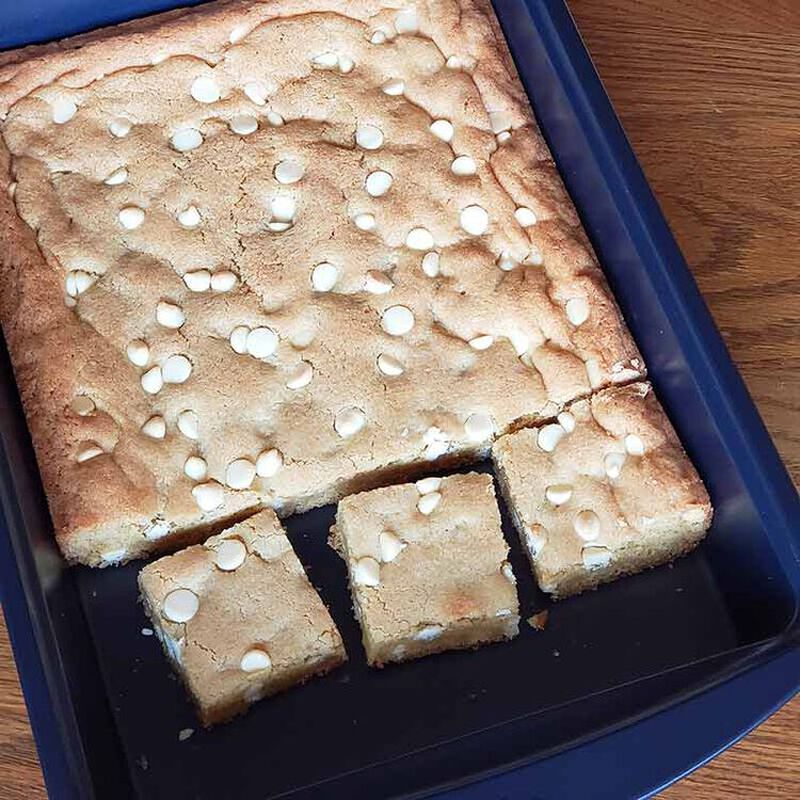 6. Yummy White Chocolate Chip Blondies
Make these thick, chewy cookie bars with creamy white chocolate chips and brown sugar in lieu of large batches of cookies. These bars are quick and easy to bake, making them a great option when you need something sweet fast!
7. Decadent Triple Layer Brookie
This all-star picnic dessert features three culinary powerhouses: chocolate chip cookie, brownie, and cookie and cream cheesecake. Why choose when you can have all three in one densely decadent dessert?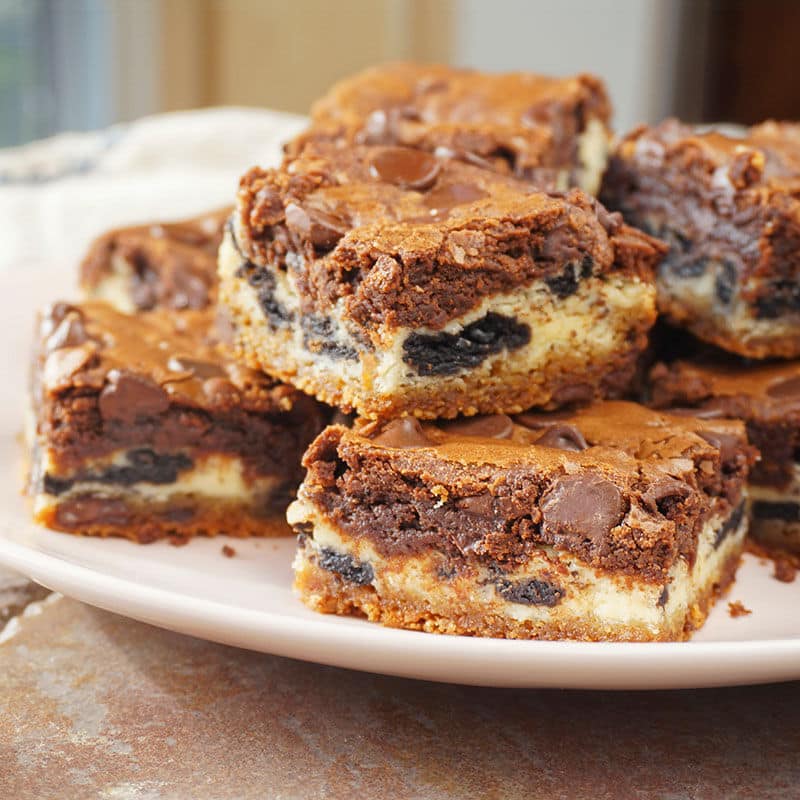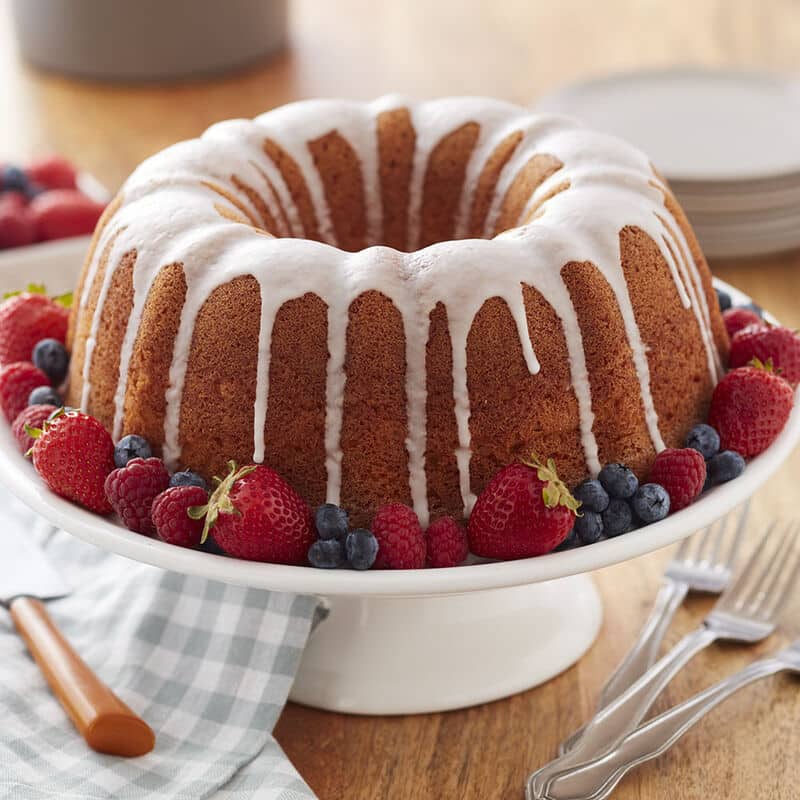 8. Classic Pound Cake
This traditional recipe is made using four kitchen staples—butter, flour, eggs, and sugar. A hint of vanilla enriches the flavor of this cherished cake. Add a special touch with sliced berries or fresh whipped cream on top.
9. Lemon Meltaway Cookies
These cookies melt in your mouth! Guests will love the lemon-infused sugary glaze on top of these bright, buttery cookies. Add these to your picnic desserts menu for a light delight.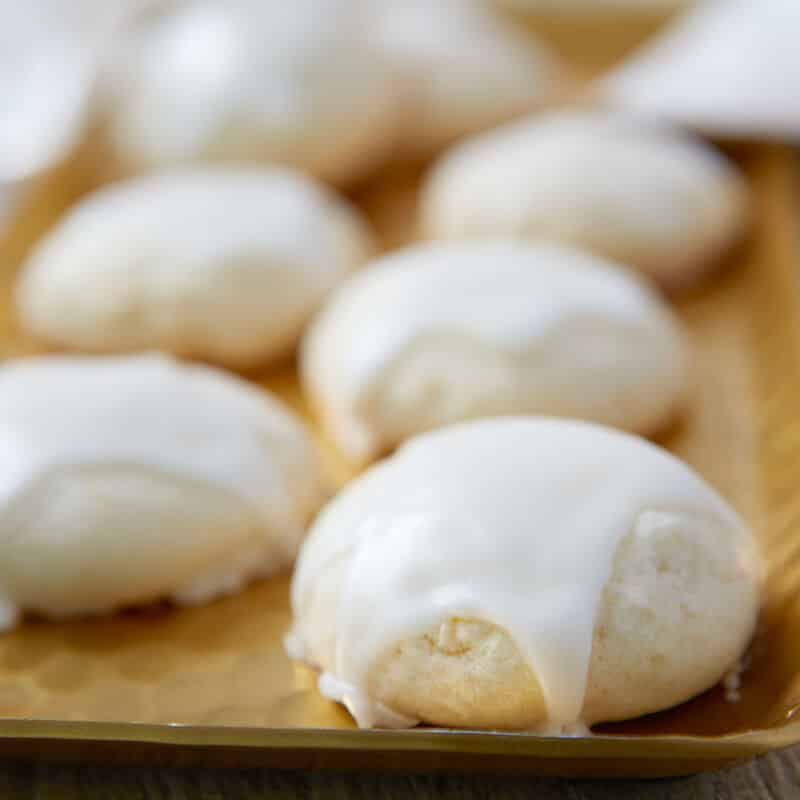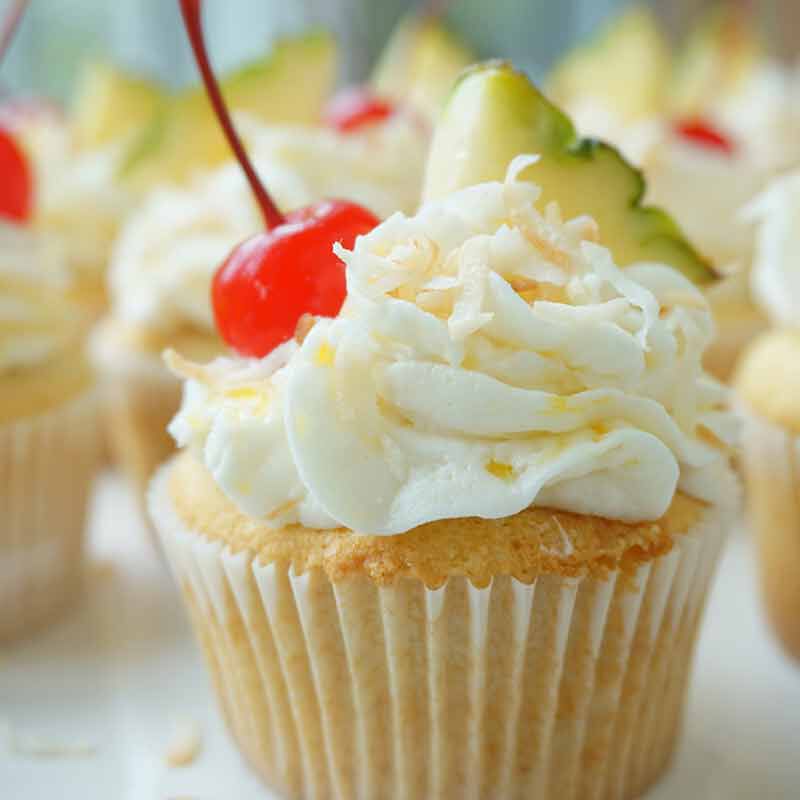 10. Pina Colada Cupcakes
These tropical treats taste like a vacation with pineapple, coconut, and just a hint of rum! Delicious and easy, you'll find yourself making these over and over again.
11. Chocolate Macaroon Bars
These bars feature melted chocolate sandwiched between a shortbread crust and coconut topping. Picnic desserts don't get much better than this!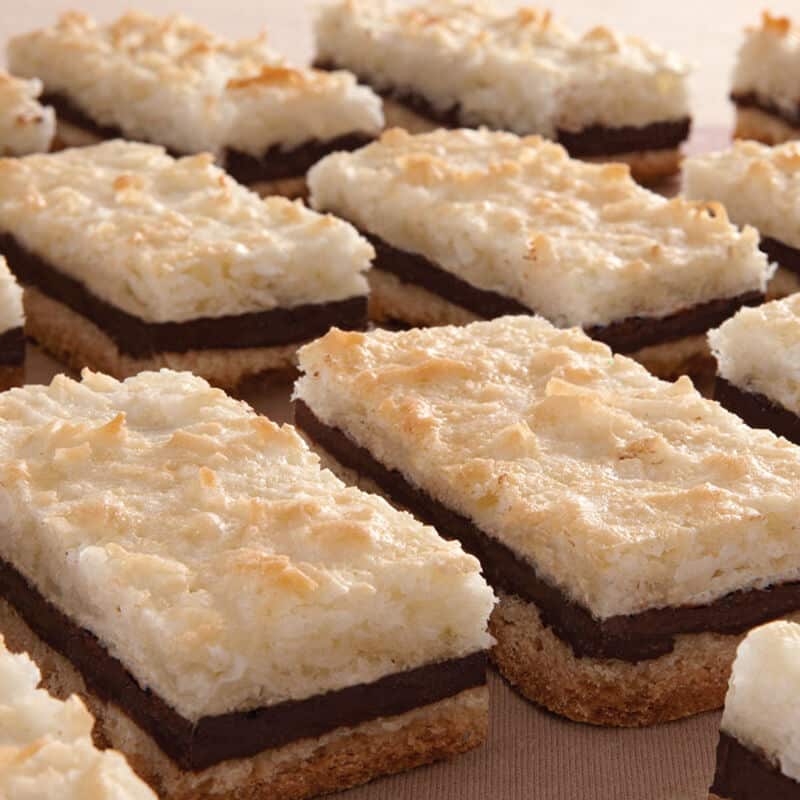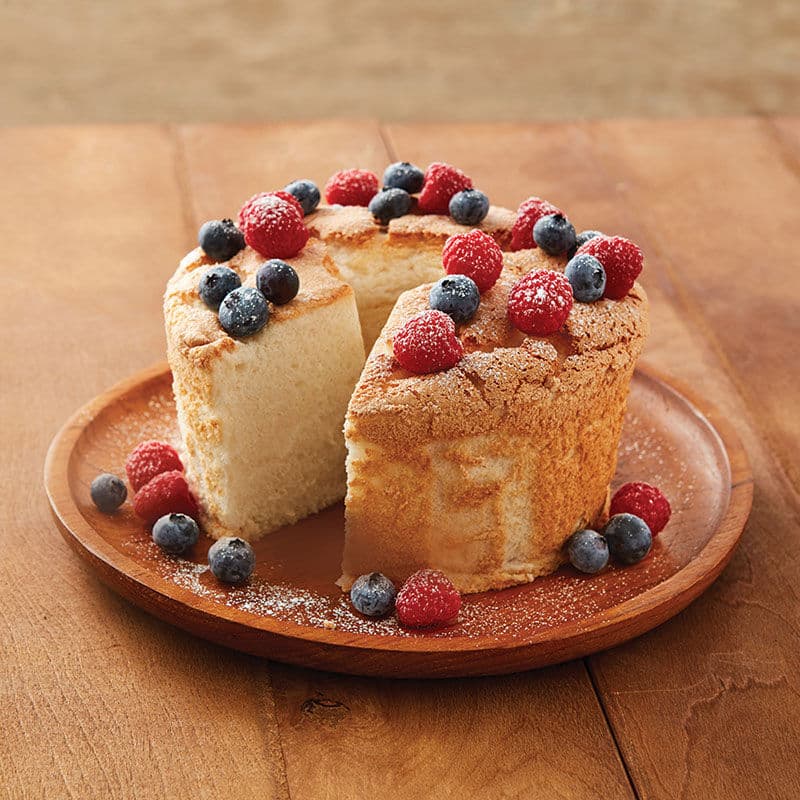 12. Mini Angel Food Cake with Fresh Berries
These light, delicious angel food cakes are perfectly portioned for an afternoon picnic. Make as many — or as few — as you need! Seasonal sliced berries give these cakes a fresh flavor any time of the year.
13. Lemon Blueberry Poppy Seed Jar Cake
Zesty lemon curd, fresh blueberries, and soft lemon poppy seed cake make this confection a highlight of summer! You'll get a burst of bold flavors in each bite of this portable picnic dessert.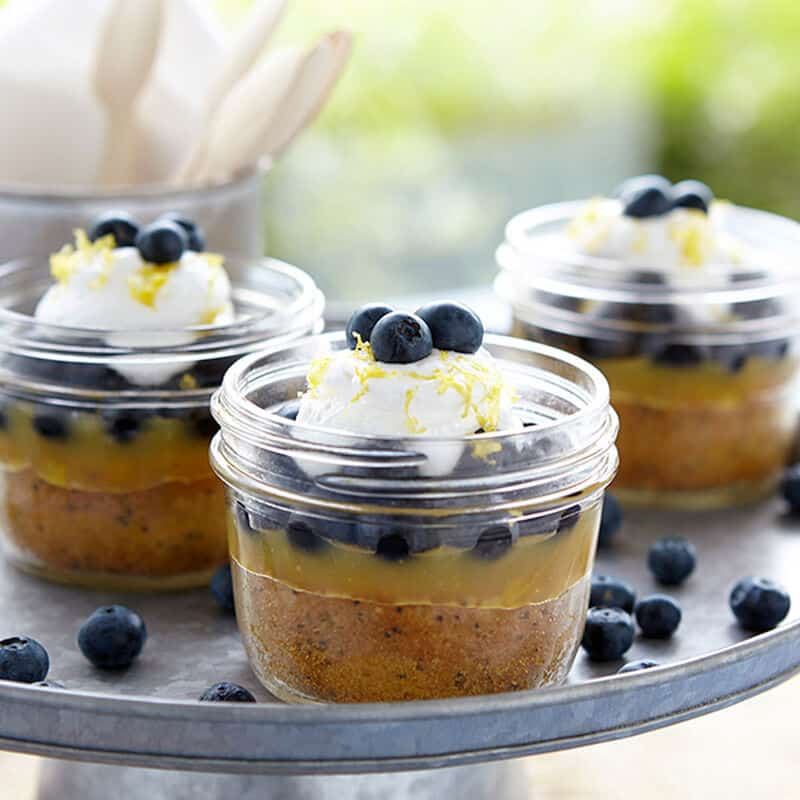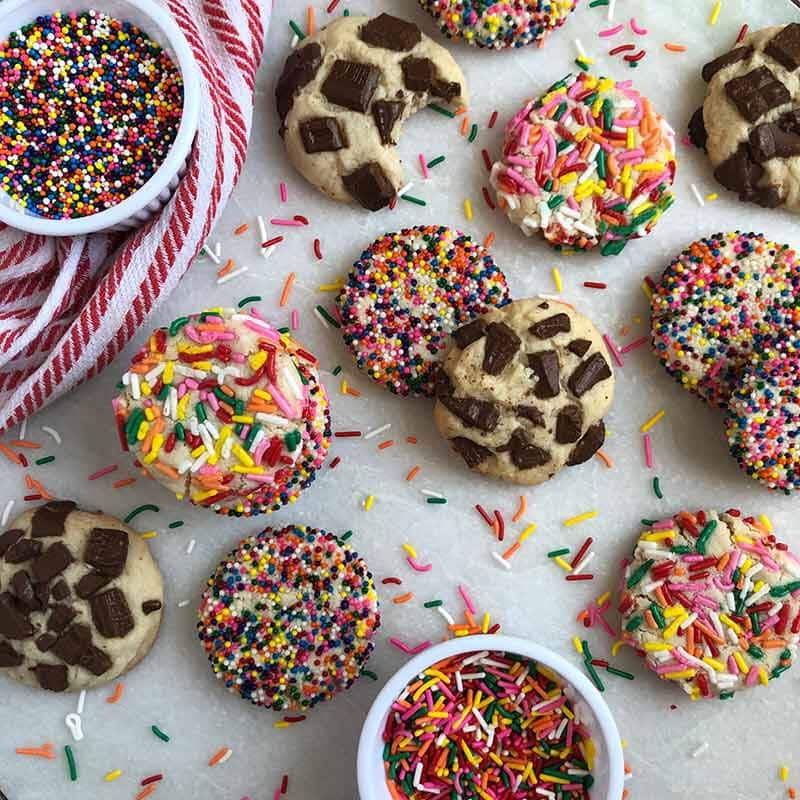 14. Sugar Cookies 3 Ways
Keep this versatile sugar cookie recipe on deck year-round for last-minute gatherings with family and friends. Decorate a batch of these distinctive, buttery cookies to fit the theme of your event, whether it's a picnic or backyard birthday party.
15. Margarita Cupcakes
Frozen margarita mix, lime zest, and buttercream frosting combine for a one-of-a-kind treat in handheld form. These cute cupcakes will be the life of the party, so consider doubling your recipe.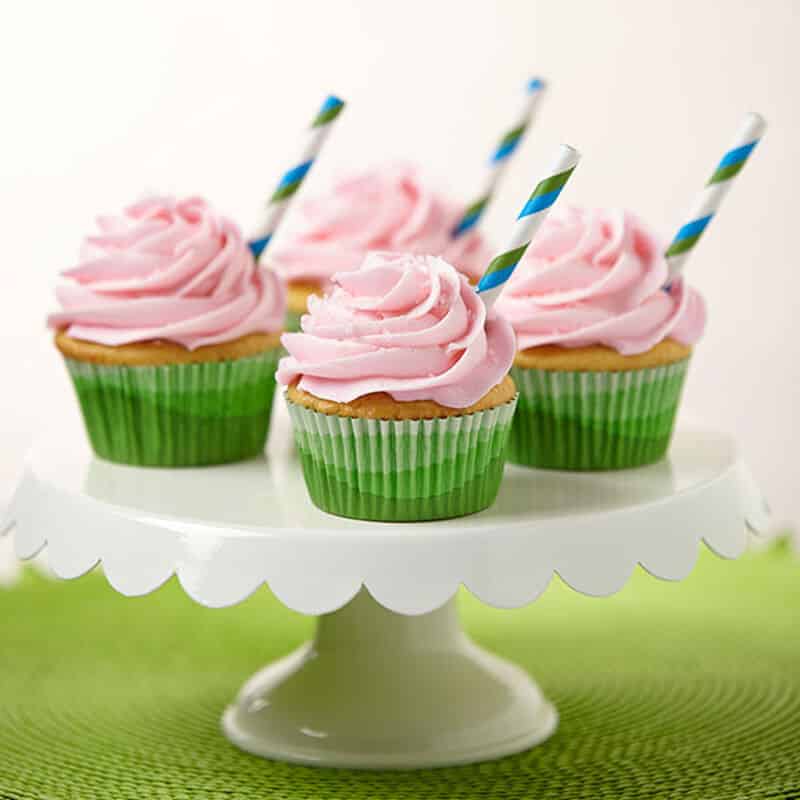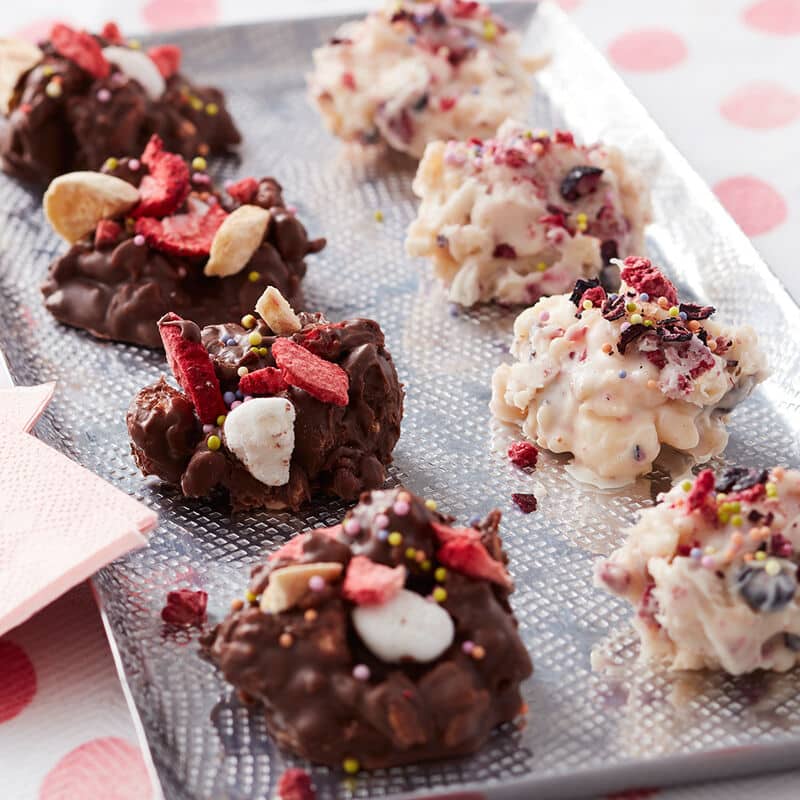 16. Clusters Candy
There's no "wrong" way to construct these chocolate-covered clusters, making them a great, easy baking recipe for kids. Customize these treats to your heart's desire, adding your favorite ingredients such as mini marshmallows, chopped pretzels, and raisins.
17. Peanut Butter Cookies
Brown sugar and vanilla extract offer an extra boost of deep, delicious flavor. Keep this recipe on hand for when you're in need of a big batch of goodness.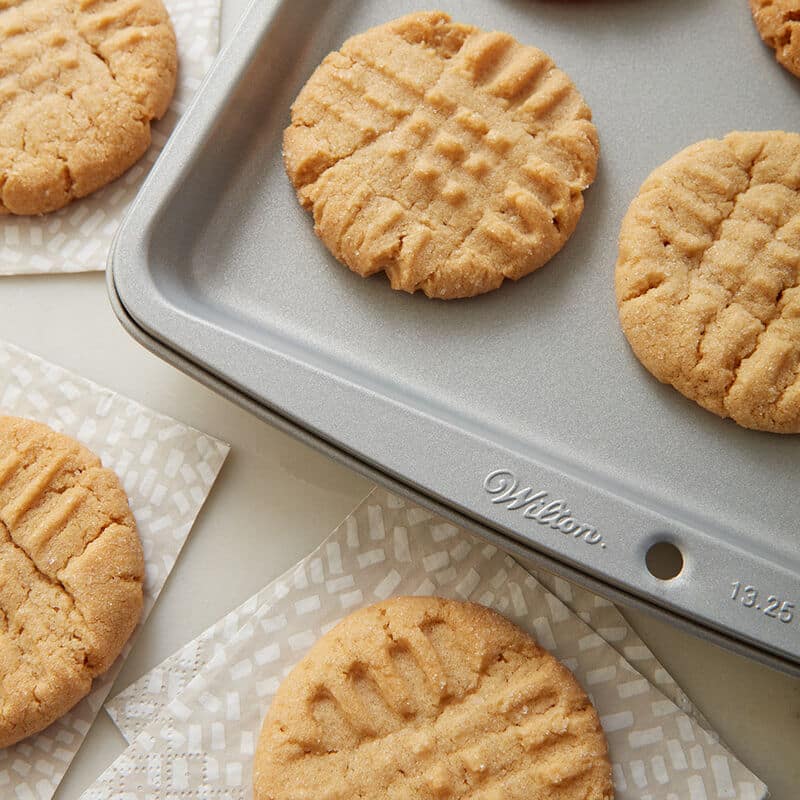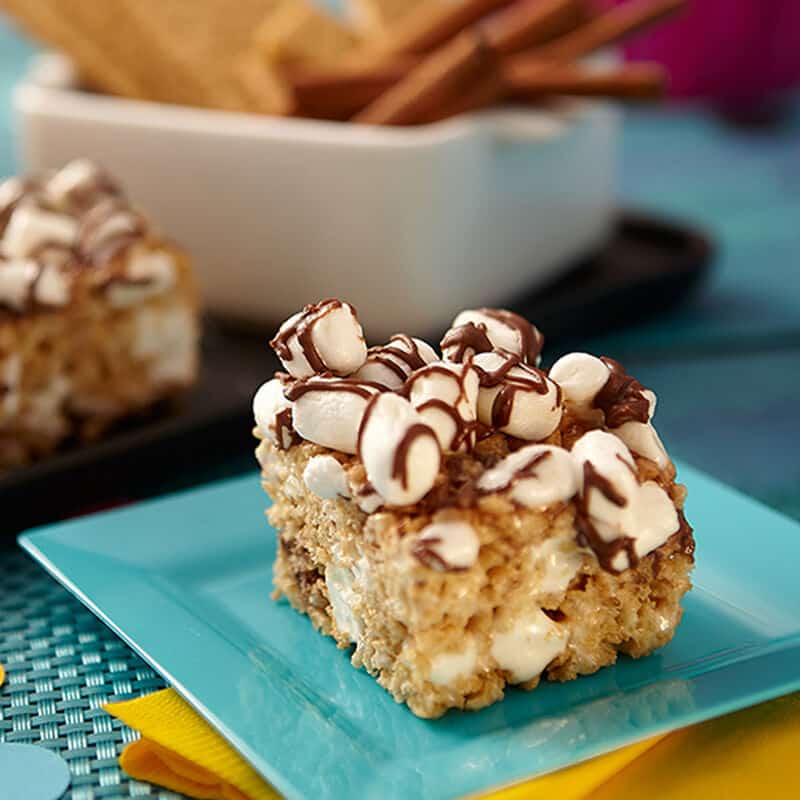 18. S'mores Cereal Treats
Buttery, crisp rice cereal treats and crunchy graham crackers merge for a nostalgic mash-up bursting with flavor. These crowd-pleasers are a sure bet for any gathering!
19. Plum Pistachio Galette
Add a touch of elegance to a picnic, baby shower, or weeknight meal with this exquisite-tasting tart. Plums, pistachios, and preserves fold together to create a beautiful and decadent dessert.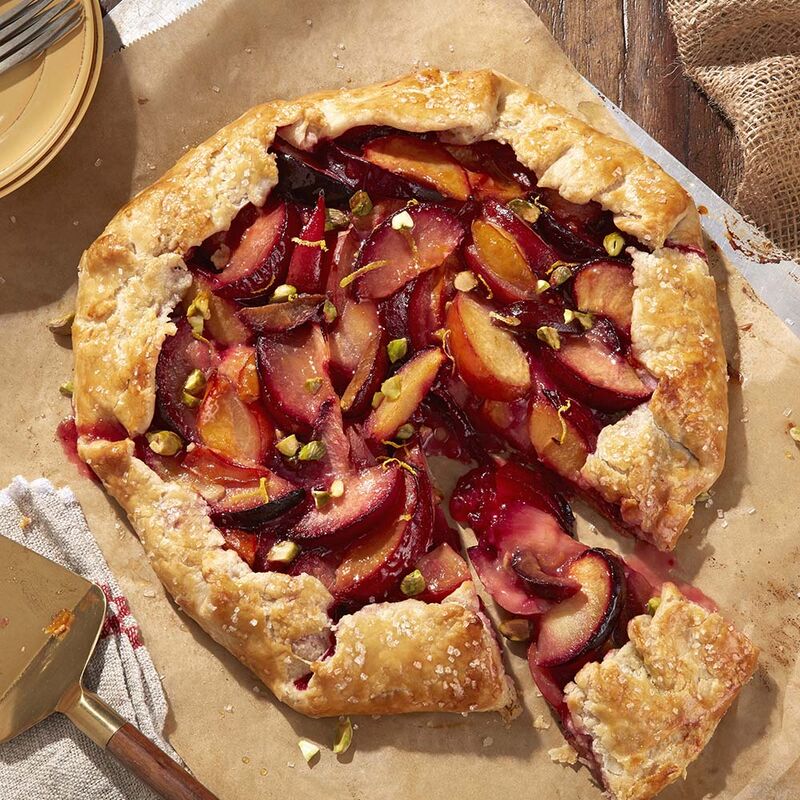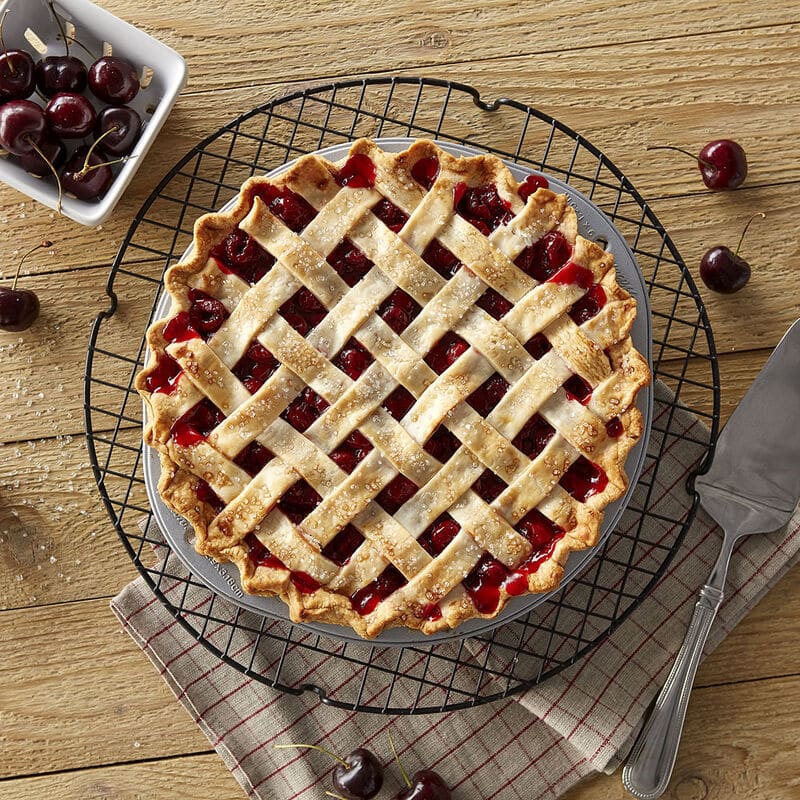 20. Cherry Lattice Pie
This fruit-filled classic is fundamental to any picnic desserts' table. Sweet, tart cherries complement the flaky strips of pie crust that give this pie its charming aesthetic.
21. Yummy Caramel Pecan Brownie Bites
Pecan chips and melted caramel make these one-bite brownie delights a must-have for any gathering. These come together quickly and easily in a Wilton Mega Mini Muffin Pan. Bake a batch for your next picnic and watch them disappear!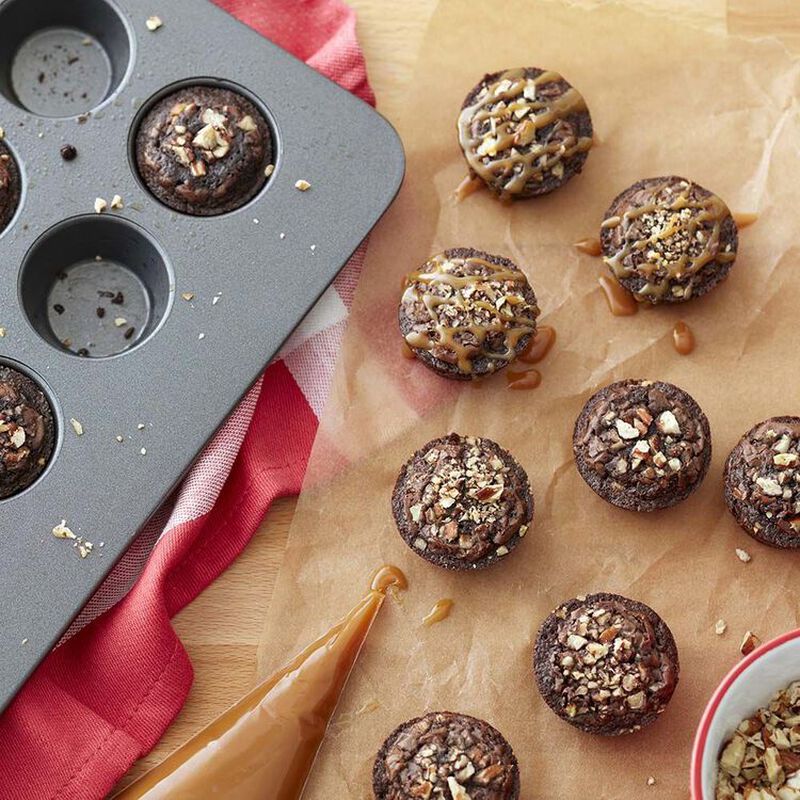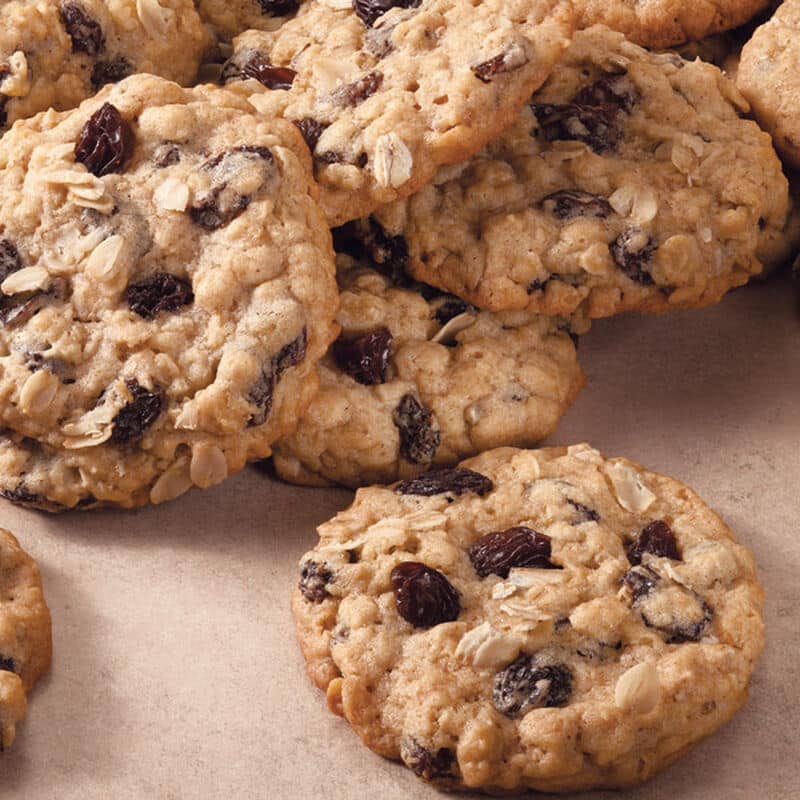 22. Oatmeal Raisin Cookies
Fill your house with the delectable scent of baked walnuts, cinnamon, and sugar. Not only are these hearty cookies delicious, but they also travel well, making them a great picnic dessert.
23. Peanut Butter and Jelly Cupcakes
Turn a nostalgic childhood favorite into a delicious, gooey innovative treat! Have a cold glass of milk on hand. You'll need it for the peanut butter icing piled on top of these grape jelly-infused cupcakes.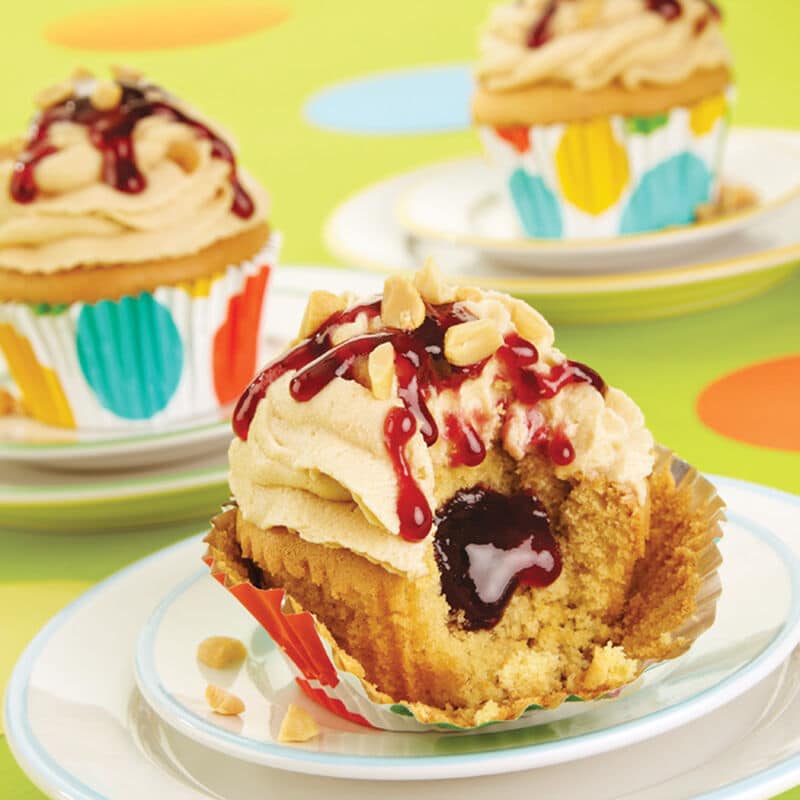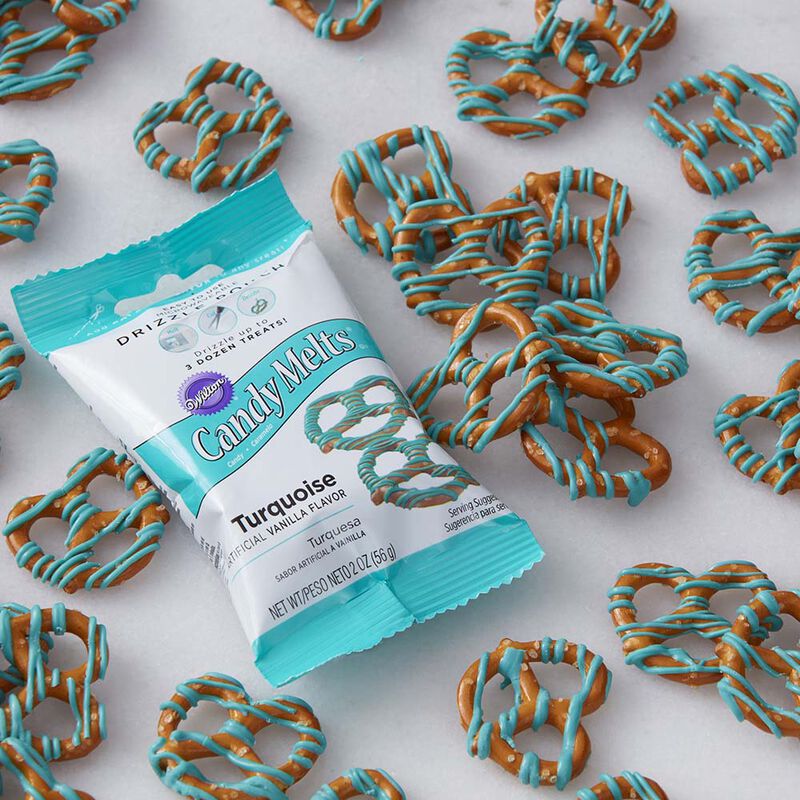 24. Candy Drizzles Pretzels Snack
Bring the whole family into the kitchen to help with these homemade treats! These candy-coated pretzels are the perfect salty-sweet snack for large gatherings. Mix and match Candy Melts Candy Drizzle Pouches to fit your theme!
25. Homemade Strawberry Shortcake
Sliced fresh strawberries and smooth whipped cream make this beloved classic a refreshing dessert choice for picnics, brunches, and showers. This is a go-to recipe when you're looking for something that everyone will love.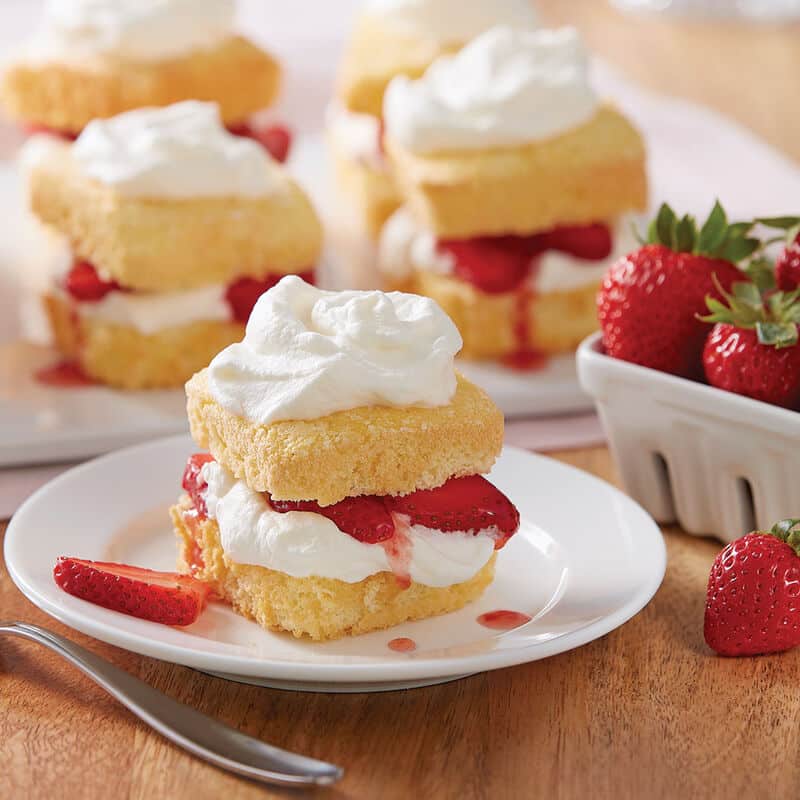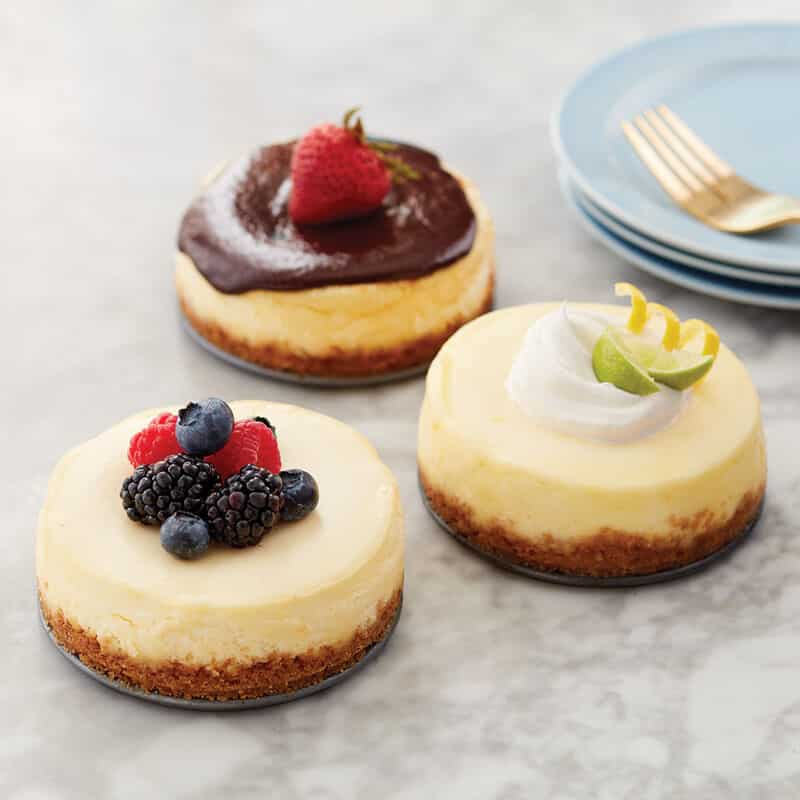 26. Mini Classic Cheesecakes
Make your guests feel special by serving these petite delicacies. There won't be a crumb left once they get a taste of the buttery graham cracker crust and creamy, indulgent filling. Plus, these mini cheesecakes are easy to transport.
27. Easy Homemade Lemon Bars
You'll find the perfect balance of sweet and tart within these lemon bars. Each bite features a mix of lemon, sugar, and shortbread. Add these to your picnic desserts menu.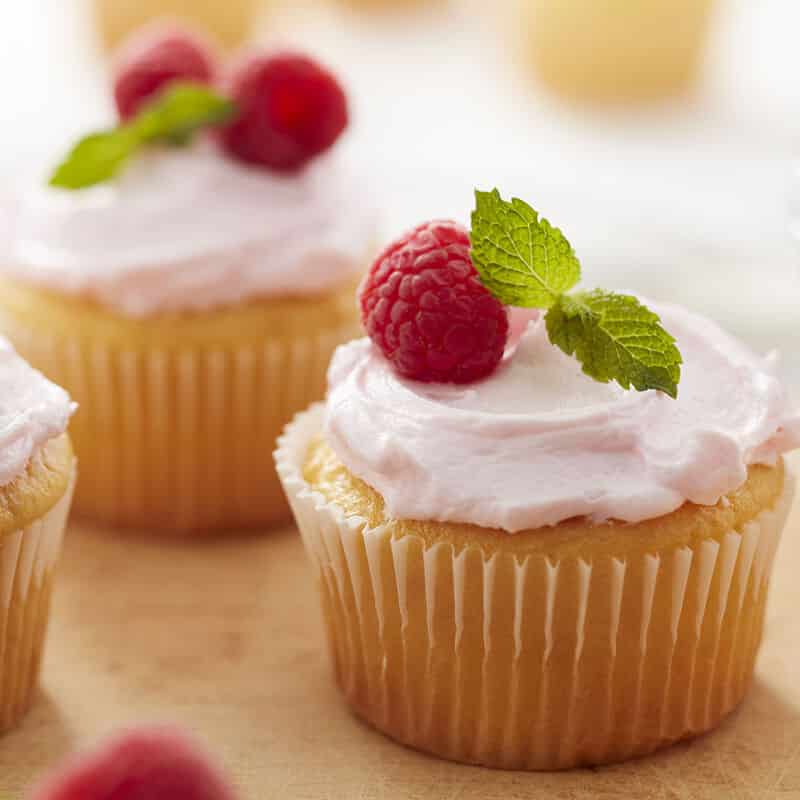 28. Yellow Cupcakes with Raspberry Buttercream
Raspberry preserves mixed into buttercream frosting give these sour cream-batter cupcakes a blast of flavor! Garnish with a fresh raspberry for your next picnic spread.
Don't forget to check out our other Dessert Ideas for summer! 
Which of these picnic desserts are your favorite? Let us know in the comments below! And if you're making any of these recipes for your next party, don't forget to share a picture on Instagram and tag us ​@wiltoncakes.